Android is the most powerful Operating System driving more than 95% of Smartphones. And the best thing about the OS is the Google Play Store. The Play Store hosts millions of useful apps that you can download and install directly on your Smartphone to make your life easy. Also, there are millions of independent and free source Apps that you can install on your device without the Play Store.
Google is very strict when it comes to Policies or Terms & Services. You have to adhere to its rules for your App to be accepted by Google. Many useful Apps do not make Google Play either due to Play Store Policy Violation or App Content Violation.
Today in this post I will tell you some of the best and must-have Android Apps for your Android Phone which is not available on Google Play Store. I have categorized Apps according to there nature so that you can make a better decision in case if you wish to get one. So, without wasting much time lets dive into it.
Free Apps Not on Google Play Store
Here are the Best Android Apps Not on Play Store and are either Banned or Removed.
MovieBox
AOS TV
Freeflix HQ
NewPipe
SnapTube
InsTube
MIUI Music Player
YMusic
MusicPiped
Aptoide
Aurora Store
F-Droid
DNS66 – Block Ads
MixPlorer
Bromite
Lucky Patcher
YouTube Vanced
NES Games
Flappy Bird
Zen Bound
Having access to Apps offering free online streaming, free download of paid Apps, utility features and other great options is the best thing on the internet. The Apps below do the same by offering some features which do not make Google happy without paying any penny, thus making no place for itself in the Play Store.
Best Entertainment Apps
1. MovieBox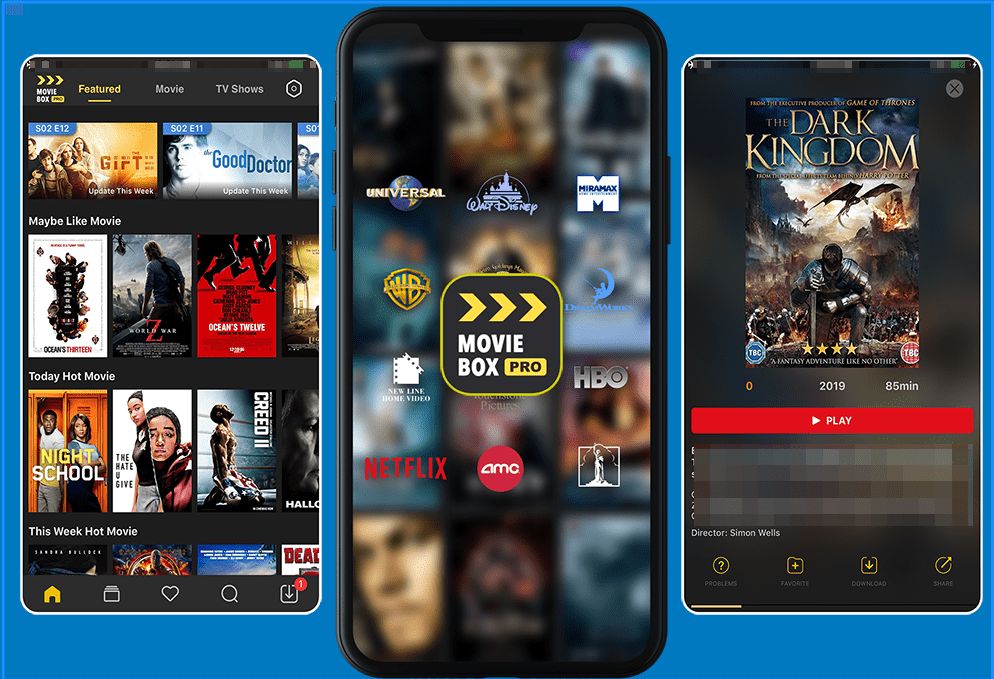 These App will never be on Play Store, thanks to its large library of movies and TV Shows which can be viewed for free. Showbox is by far the most popular online streaming app thanks to its smooth UI and easy navigation.
Features of Showbox
Showbox app doesn't require you to have a login account.
There are no annoying Ads.
Support HD quality and also allows all other resolution viewing.
Subtitles are available for a greater experience.
You can filter the movies by Genre, Year, Rating, and type.
The interface is user-friendly and easy to use.
You can even download movies and watch them later.
Showbox app has an extensive library of movies, TV shows, and music which are updated regularly.
As you can expect the app is not available on Google play store, given Google's Policies & Conditions. But if you wish you can download the Apk file for your Android smartphone.
2. AOS TV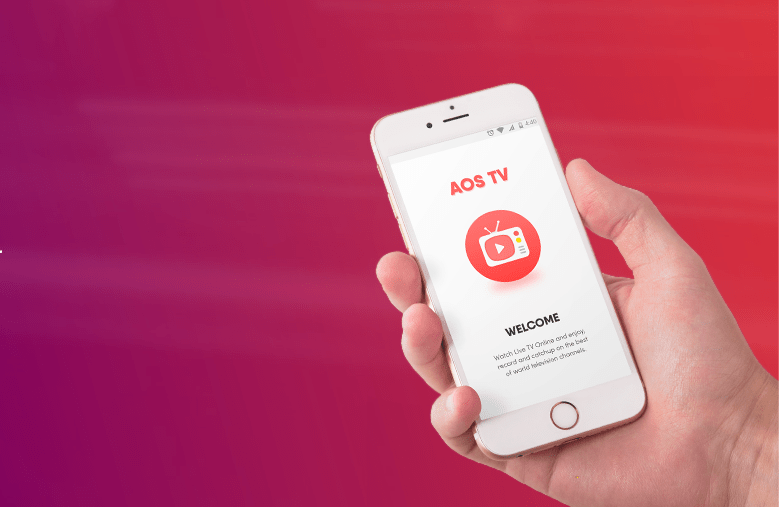 AOS TV is a free live TV app that lets you watch free tv channels on your Android-supported device. The app claims to host more than 1000 channels. The interface is simple just search for your favorite channel which you wish to watch, you will see multiple links below the player. If any of the links are not working you can switch to other links present.
You can watch live tv from UK, US, India, Europe, South America, Australia, Canada, and more. You can also stream live sports from across the globe. An easy-to-use quick app for your live tv needs.
Best Downloader Apps
1. NewPipe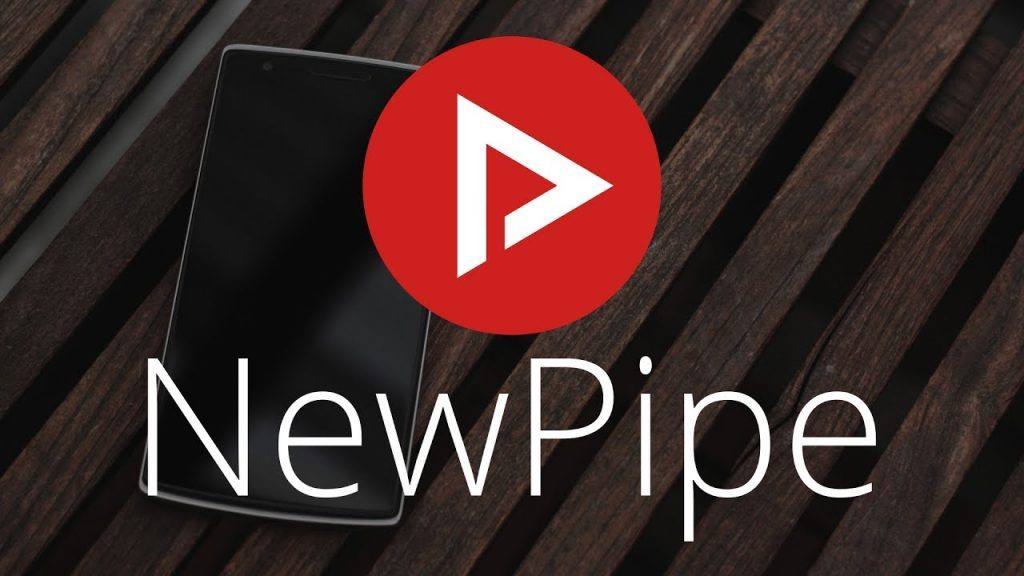 NewPipe is a Freeware Open Source lightweight YouTube App. It has a frontend youtube interface. The best thing about the app is you can run it without any Google API or the irritating Google Play Services.
Basically, the NewPipe App just collects YT website's URL source and displays it in the form of the App. But this App can prove to be very powerful if you have a low-end Android phone with limited power.
NewPipe is an outstanding YouTube client that lets you download Youtube videos with total privacy. The best part is that it lets you stream music in the background and do practically anything you can do with the official client.
Some Apps which rely on traditional Internet Apps developed by a modification to appeal to the users. These Apps do not comply with the App Store Norms and hence need to be downloaded independently.
Features NewPipe App
Runs without Google Play Services
You can set and change the quality of video play
Download the video and audio at various different resolutions
You can play the video as a Pop-up box for multitasking
Play the video in the background
Lightweight and consumes low storage space and RAM
2. SnapTube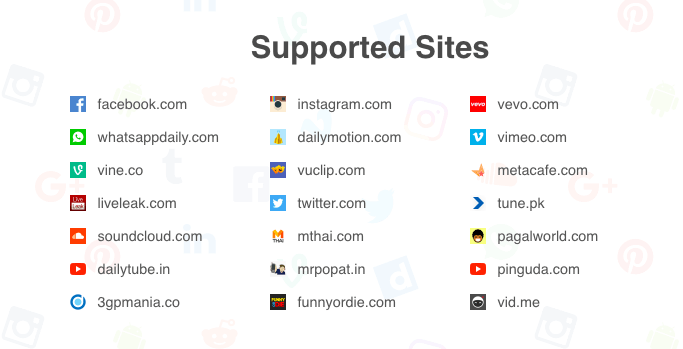 SnapTube is a popular Video Downloader App for Android. You can download the videos in 4K, UHD, 1080p format. You can get MP3 from YT, Instagram, Facebook, Vine, Vimeo, etc. It is the best solution to download embedded videos from web pages.
SnapTube is one of the best-known applications currently available for downloading videos and songs from online services like Vimeo, Dailymotion, YouTube, Instagram, FunnyorDie, Vine, Tumblr, Soundcloud, Metacafe, and tons of other multimedia portals.
Features of SnapTube
Download in multiple resolutions including 4K.

Direct MP3 downloads

Search videos with keywords

MP3 Media Converter to convert files into required formats.
Download videos in MP4 or FLV formats also AAC format
Enhanced downloading technology

Clean & Safe

Manage video downloads

MP3 Media Converter to convert files into required formats.
3. InsTube
InsTube is a popular video downloader App which supports video and music download from over 100 websites. You can save video and audio files directly in your device storage with the option to choose the resolution and format for the file. The App uses an Advanced Downloader Engine to save the files at great speeds.
And there is no compromise in the pace even when you go for the simultaneous file downloads. InsTube is a browser cum downloader App so that you can quickly grab a video while you surf the web. The App interface is very simple and intuitive with a number of customizable setting options.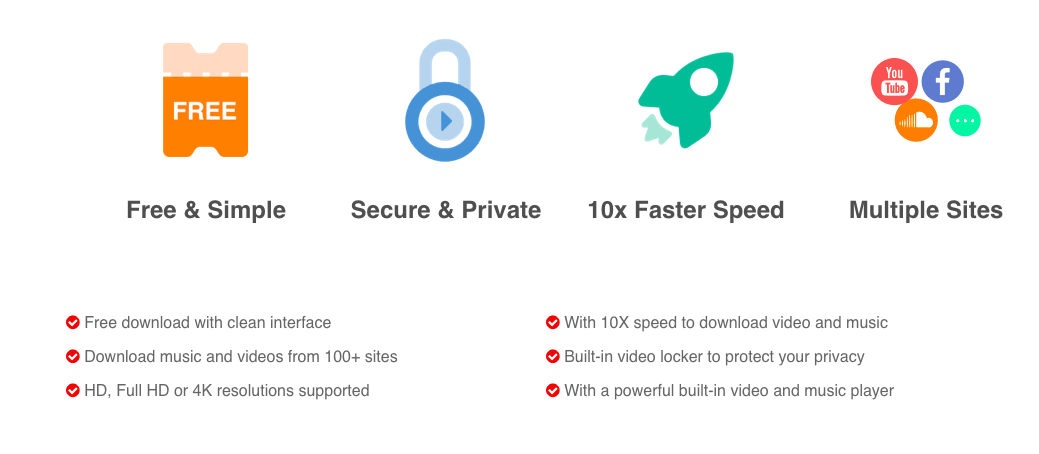 Features of InsTube
Supports 4K and HD downloads
Free Music and Video Downloads
Inbuilt Video and Music Player
High speed with Enhanced Technology
Can be used a browser for web surfing
Lite in weight
Consumes low data, battery, and RAM
Inbuilt Video locker
Best Multimedia Apps
1. MIUI Music Player
MIUI Player has something to give which we all love, Music!! Music for free. MIUI Player has something to give which we all love, Music!! Music for free. You can play songs and/or download music for free. Just you need to search for a song, directly play it or hit the download button and choose the audio quality to save offline.
It is an official music player from Xiaomi which along with local audio play also lets you stream free music. All this through a clean and clear interface. The MIUI Player also has an incorporated radio for quick access.
Features of MIUI Player
Free Streaming
Simple and Clutter-Free Interface
Direct Downloads
FM Radio Support
Playlist and Favourite sections
2. YMusic
It is the best Android Music Player App for YouTube. You won't find this app on Play Store due to Google's ToS which won't allow Apps to download media from YouTube. The App has some cool interface and features which you are looking to have in a YouTube Player Apps.
Features of YMusic
Play Music in the background
Download Music directly to device Storage
Download audio in different qualities
Simple user interface
Listen to the songs even when the screen is OFF.
Create a Playlist and Add Favorites.
3. MusicPiped
MusicPiped is a free open-source music player that lets you stream songs directly from YouTube. Apart from being free it also doesn't show any Ads and has no API.
Thus it functions similarly to an Online Music Player, all you need to do is search for your favorite song and start enjoying the music directly from the Mammoth Library of YouTube. The App is completely free, lightweight, and doesn't ask for any weird permissions.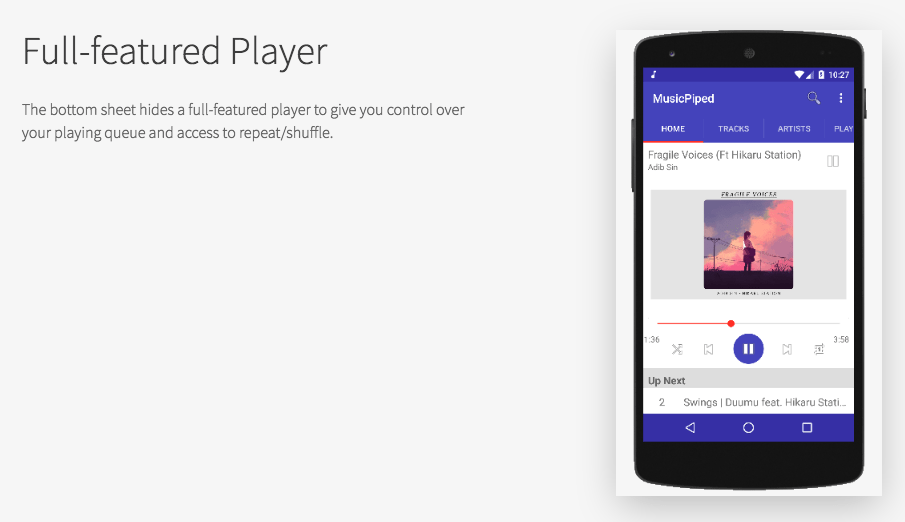 Features of MusicPiped
Works Even with the Slow Internet
Fast Stream Loads
Built with all the features needed in a Player App.
Background Playback
Notification control
Free and No Ads
Best Alternative App Store
1. Aptoide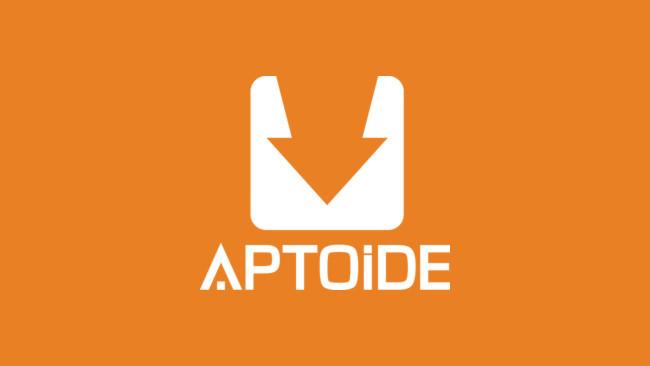 Play Store is a great place to download all the stuff, but there are some 3rd party independent Markets that tend to offer stuff and material which you cannot find in the Play Store. Aptoide is the best alternative app store like Play Store for Android. The Store is similar to the Google Play Store, offering digital content where you can browse and download the apps.
It is a marketplace where all the apps are available, you need to Google search every time to download the apk file of the app. It presently offers over a million apps.
Features of Aptoide app store
Get all paid apps for free.
Download the apps which are not available for your country.
No need to register with the account as you do for Play Store (If you wish you can).
Get hacked versions of games, hack tools, and Mod Games.
Get updated versions of apps even before it is released for your country.
Can pause and resume the download anytime you wish, a reboot also will not wipe the downloaded data when paused.
2. Aurora Store
Aurora Store is an unofficial FOSS client to Google's Play Store. It means you can download apps from the Google Play Store without any Google Account. Aurora Store itself is an independent app store but lets you download apps from Google Store Servers.
It works in a similar way as the YouTube Vanced works for YouTube. The Aurora Store uses the Play Store API and delivers the apps from Play Store Servers.
The application is also able to install APK Bundles automatically without any use of Spilt APK's installer. It auto-downloads all the files from google secure content and installs the Apps. So, preventing the issues of App not installed error.
3. F-Droid
F-droid is a freeware open-source program allowing the developers to publish Apps on the F-Droid App if it is unable to pass the scrutiny of Google Play Store norms. The FOSS Program is operated by independent developers at F-Droid org to give users access to Apps with no intervention from Google.
There are many useful Apps on F-Droid itself which are not on Google Play Store.
Best Utility Apps
1. DNS66 – Block Ads
DNS66 is one of the most popular repository-based Ad Blocker App for Android. The DNS66 creates an encrypted server filtering all sorts of Ads from intrusive Ads, Pop Ads, Web Ads, App Ads, etc.
Just download the DNS66 App from F-Droid and open the App. Here click on Domain Filters → Adaway Host Files. Tap the power icon on the home screen of the App and download any missing files if prompted. Done! Adblock activated.
Some Apps may not be that threatening to Play Store or its ToS but they just cannot grab there spot in the marketplace because of its nature, below are such which are very needed but the Internet Giant abstinence it.
[No Root] Block Ads on your Android Smartphone
Apart from this, you can also keep your privacy at high security with various options available in the DNS66 App including, Malware Host, Ad Tracker Host, DNS Host, etc.
I recommend this app if you want to make your phone high on privacy.
2. MixPlorer
MixPlorer is a fast, efficient, and smooth File Manager App for Android. It includes all the popular features from all popular file managers for Android. You can access the root files, move & copy files, customize the App, and change the font, style, and feel according to your need.
The App also includes features like zip extractor & supports a large number of file types.
Features of MixPlorer
Extract RAR/RAR5, XZ, APM, CAB, ISO, ARJ, AR, LZH, LHA, CHM, MSI, WIM, Z, CPIO, RPM, DEB, NSIS, LZMA, NTFS, FAT etc.
All your cloud storage needs accessible from one single app. Choose from 20 providers: Amazon CloudDrive, Mega.co.nz, Mail.ru, Dropbox, Box, Yandex, etc
Root access for all advanced operations.
User and System app management with data backup ability for rooted devices.
EncFS volumes supported for all storage.
File encryption and decryption using the Aescrypt file format.
3. Bromite

Bromite looks and runs exactly like Chrome Browser as it is made on the Chromium API project and developed by independent developers. Therefore, you can expect no compromise in the speed of browsing. The app aims at providing a no-clutter browsing experience without privacy-invasive features and with the addition of a fast ad-blocking engine.
Mods are powerful applications that keep the original nature of the App and offer features which either paid or highly demanded.
Features of Bromite
Inbuilt Ad Blocker.
Pop-Up Blockers.
Blocks Tracking codes.
Doesn't show AMP pages.
Based on the Chromium project hence same high browsing speeds and UI built the same as Chrome Browser.
High browsing speeds as it runs on Google's Blink engine.
Background Video Play
Privacy enhancement with code patches
4. Lucky Patcher 
Some Apps are unethical or they direct indulge in unscrupulous activities. Lucky Patcher is a multipurpose app that is powerful enough to execute codes changing the nature of other Apps.
The App remotely scrutinizes the installed apps on your device and shows the possibility to remove the license verification by modifying the associated permissions; extract the APK file to do backups; and other illicit actions like removing Google Ads or unlocking paid apps to be able to install them on other devices.
If you wish to Mod an App, remove Ads, or make some purchases without any pay then Lucky Patcher is the best.
6. YouTube Vanced
YouTube Premium APK is a subscription-based premium service offered by YouTube which lets the user enjoy Free Music (Separate App), Ad-Free Video Experience, Background Video Play, Pop-Up Video Box, and YouTube Originals. This is something which people have been demanding for a very long. Finally, Google came up with a way to fulfill the demand by means of YouTube Premium.
YouTube Vanced is a Premium YT App with all the features offered by subscription-based YouTube along with the same core UI and App design along with powerful features like Video and Audio Downloader directly to device storage with multiple resolution support.
Best Games Not on Play Store
1. NES Games
Relinquish your childhood with this small yet powerful Android App having games like Mario, Contra, Battle City, Jackal, Street Fighter, and many more. It is an APK+Emulator App for Android with 100+ Nintendo games in one App.
The game has a virtual controller as a touch which allows you to make Joystick control on-screen. Play the games which made your childhood memories sweet again with a single App.
2. Flappy Bird
Flappy Bird is one of the most controversial games which was available on Play Store and App Store but was later taken down by the developer himself. The objective is very simple, the player needs to side-scroll the bird named "Faby" avoiding any contact with pillars.
The game was developed as a fun play for a couple of minutes but it became insanely irritating, difficult to play, frustrating. Though the game is addictive, it will for sure test your patience.
3. Zen Bound
Zen Bound is an award-winning puzzle game developed by Secret Exit. The game is officially released for App Store. The goal of the game is to paint various objects.
The player is given an object with an attached rope which varies in length depending on the level. Using touch sensors and tilt controls paint the object. The game got some rave reviews from critics and users alike with many praising nature and high-quality 3D graphics.
Note & Conclusion: All of the above apps are very much useful and have their unique usability. These Apps will make your experience very much good as they are built with features that make the app and its functions more favorable towards users. But this led to barring itself from the App Store.
I hope the post was helpful. Do comment below for any assistance or support. I will continuously update the list. So, do subscribe to us for more updates.
If you've any thoughts on Best Free Apps Not Available on Play Store, then feel free to drop in below comment box. Also, please subscribe to our DigitBin YouTube channel for videos tutorials. Cheers!