Google Play hosts millions of Android games which can be directly downloaded on the device. The Store has all sorties of games from RPG, FPS, casual, defence, maths, art, action, arcade etc. But there are many games which cannot make to Android Marketplace due to some reasons, that being Google's ToS or games nature which acts as a barrier for the game to make a place in Google Store.
But Android being an open-source ecosystem, allows 3rd party apps to be installed without any complications, giving power to the developers to make content more inclined towards users than favouring the Play Store Terms.
Today in this post I will tell you about some of the top Android games which are not on the Google Play Store due to non-compliance with the terms. Few games may contain violence, nudity, blood etc, discretion is advised.
Enable Unknown Sources to Install games.
Go to the Settings of your device.
Look for option Security.
Under Security Enable Unknown Sources.
Best Games Not on Google Play Store
Playing games is the most favourite pass time and with the upbringing of smartphones capable enough to play some hard-hitting games, there is a boom in games developed for the smartphones especially Android. Some games are developed with violence or explicit content which cannot make to Play Store due to violations.
Here are the Best Android Games which you cannot find on the Play Store.
1. Fortnite Battle Royale
Fortnite is one of the most popular Multiplayer Online Battle Arena (MOBA) Battle Royale Game for Android which came into prominence after the record-breaking success of PUBG. The game is played as each player on their own or in a squad of two to four players online. The objective of the game is to eliminate all the opponents by killing to win as an individual or team. Game Epics who are the developers decided to skip the Play Store and provide the App directly on their website.
2. Eternal Frontier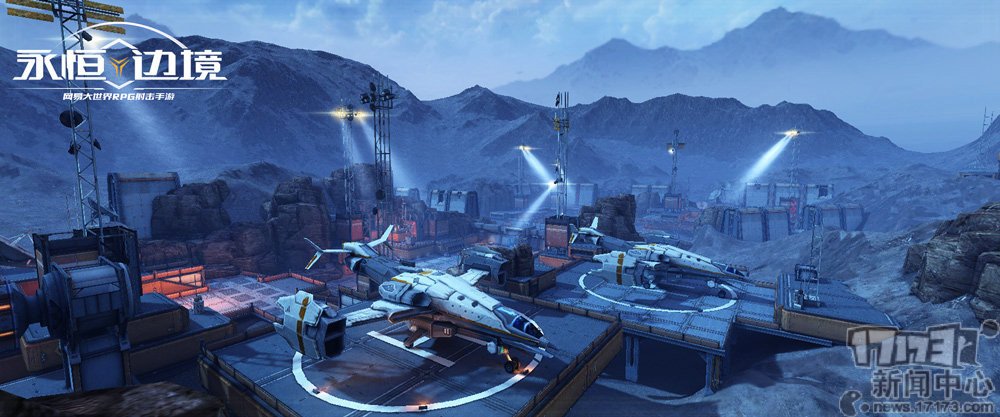 Eternal Frontier is a 2nd person MOBA style shooting game. Developed by popular Chinese Game Developer Company NetEase, the game carries some jaw-dropping Graphics which will hit you as soon as you start playing. The game has sharp and crisp animations which are bundled with heavy gunfire, fights, chases and explosions, making it a most sought out game absent from Google Play Store. There are two major game modes: PvP and PvE. The PvP has a set of missions while PvE is battle royale mode. Though the game is in the Chinese language, once you get familiar with the controls you will love it.
Download Eternal Frontier | FPS
3. NES Games
Relinquish your childhood with this small yet powerful Android App having games like Mario, Contra, Battle City, Jackal, Street Fighter and many more. It is an APK+Emulator App for Android with 100+ Nintendo games in one App. The game has a virtual controller as touch which allows you to make Joystick control on-screen. Play the games which made your childhood memories sweet again with a single App.
4. Dead Space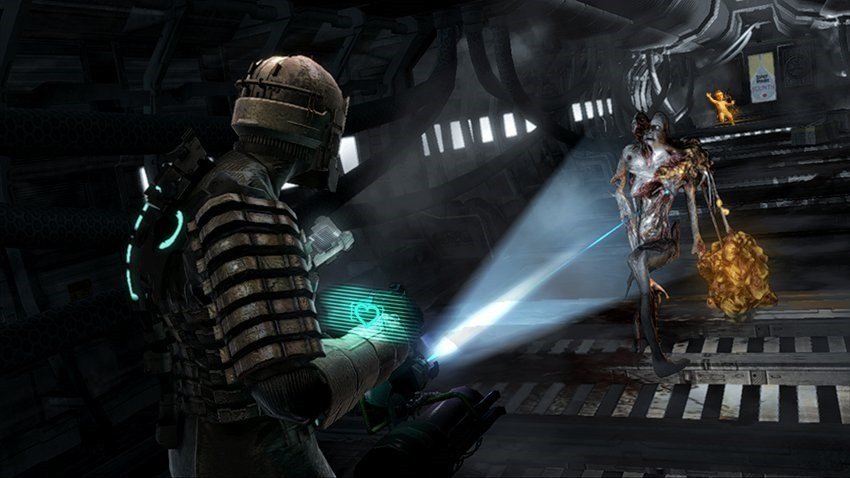 DS is a survival science fiction horror game. The player controls Isaac Clarke, a ship systems engineer who must fight his way through a mining starship infested with an alien scourge. The crew has been slaughtered, and their corpses reanimated into creatures known as "Necromorphs". Various types of creatures appear throughout the game, each with different abilities and requiring different tactics to defeat. The game is played from an over-the-shoulder third-person perspective. Dead Space received widespread critical acclaim for its cinematic experience and visually striking animation.
5. Flappy Bird
Flappy Bird is one of the most controversial games which was available on Play Store and App Store but was later taken down by the developer himself. The objective is very simple, the player needs to side-scroll the bird named "Faby" avoiding any contact with pillars. The game was developed as a fun play for a couple of minutes but it became insanely irritating, difficult to play, frustrating. Though the game is addictive, it will for sure test your patience.
6. Zen Bound | Puzzle Game
Zen Bound is an award-winning puzzle game developed by Secret Exit. The game is officially released for App Store. The goal of the game is to paint various objects. The player is given an object with an attached rope which varies in length depending on the level. Using touch sensors and tilt controls paint the object. The game got some rave reviews from critics and users alike with many praising the nature and high-quality 3D graphics.
7. FIFA 14
FIFA game is the most successful gaming franchise, developed by EA. It is a sports association football simulation game. The game has some very clean and powerful graphics. If you love soccer then you should go for FIFA 14. The game got positive reviews from critics with many praising the gameplay, controls and near real-life tactics and moves. The game has 83% aggregate on metacentric.
8. Millet Shootout Battle Field 
This game can be called as a Chinese version of PUBG. With top-notch graphics and high-end gameplay, Millet Shootout will mesmerise you with its landscapes and battlefield. The success of PUBG has let to the development of many MOBA Games. Millet Shootout: Battlefield Frontline is an action shooter with 3 different modes, each of which is moderately original and played completely differently.
9. Duke Nukem 3D
Duke Nukem 3D is an arcade action Role-Playing Shooter game. The gameplay of Duke Nukem 3D involves moving through levels presented from the protagonist's point of view, shooting enemies on the way. The environments in Duke Nukem 3D are highly destructible and interactive; most props can be destroyed by the player. The game has a high amount of violence, nudity and pornographic play which blocked it from Play Store. The game got a very good response from critics for its cinematic experience and gross action.
10. N.O.V.A 3 – Freedom
Near Orbit Vanguard Alliance 3 is Gameloft's third instalment of the N.O.V.A. series. It is an action-adventure game developed by Gameloft. NOVA 3 has power-packed missions with some heavy artillery use. You will not need any in-app purchases if you once get acquainted with the skills and moves. The Freedom Edition of the game was released for Android via Play Store but later pulled back due to incompatibility issues. You will travel a great journey until the completion of the story.
11. Tiny Thief
Tiny Thief was a point and click adventure game that was developed by Rovio who are also the developers of popular franchise Angry Birds. The goal is to steal a certain object placed in an area at a given level. Players control a thief by clicking on an accessible area. Players could also let the thief pick up objects to help with the mission. Some levels required stealth, so if a guard saw the thief, the level would restart. TT has a cartoonish type animation which gives it a very gritty effect. The game used the three-star rating format. On Metacritic, the game got an overall score of 86 out of 100 based.
12. Residential Evil 4
Resident Evil 4, known in Japan as Biohazard 4, is a third-person survival horror game developed and published by Capcom. The player controls the protagonist. The gameplay is an action and shootout based with some Horror elements. There is no crosshair for firearms, instead, every firearm has a laser sight. Based on the situation, players can interact with the environment. Resident Evil 4 garnered critical acclaim, with praise for its narrative, gameplay, voice acting, and characters.
Conclusion: This is some of the best Android Apps which are not available in the play store. Most of the Apps are action-adventure and shooting games. I couldn't find many casual and Strategy games. If you have some suggestions for me, I will surely consider it.
Note: Please suggest me with some more Games covering different categories of gaming by commenting below. I hope the post was helpful. I will update the post with more good Apps on a regular basis. So, do please follow us.
If you've any thoughts on 10 Best Android Games Not Available on Google Play Store, then feel free to drop in below comment box. Also, please subscribe to our DigitBin YouTube channel for videos tutorials. Cheers!