YouTube Premium APK is a subscription-based premium service offered by YouTube that lets the user enjoy Free Music (Separate App), Ad-Free Video Experience, Background Video Play, Pop-Up Video Box, and YouTube Originals. This is something that people have been demanding for a very long. Finally, Google came up with a way to fulfill the demand by means of YouTube Premium.
Today in this post, I will tell you about the App which lets you access all the premium features the same as YouTube Premium with the same design, UI and G-Account Login. First, I want to make it clear that you cannot access premium features just by taking the APK from any subscribed user, as the features are inherited from the App through API and get linked to your Account once you subscribe.
The App has all the core functions of the original YouTube App with added features that will make you glued to the YT Premium App for your Android. You can sign in with your Google Account and also sync your Data with existing accounts and data to keep your info safe.
The app is not a modified or malware-injected variant of the YT app. But is a counterfeit version of YouTube Premium using the original API sourced from the premium version of the app and coding it to form a feature-rich YouTube app offering background playback and PiP videos without paying a single penny.
What is YouTube Premium (ReVanced)?
YouTube Vanced is a Premium YT App with all the features offered by subscription-based YouTube along with the same core UI and App design along with powerful features like Video and Audio Downloader directly to device storage with multiple resolution support.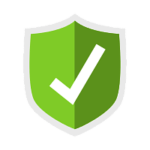 Secure File Scanned and Tested
Features of YouTube Premium (Vanced)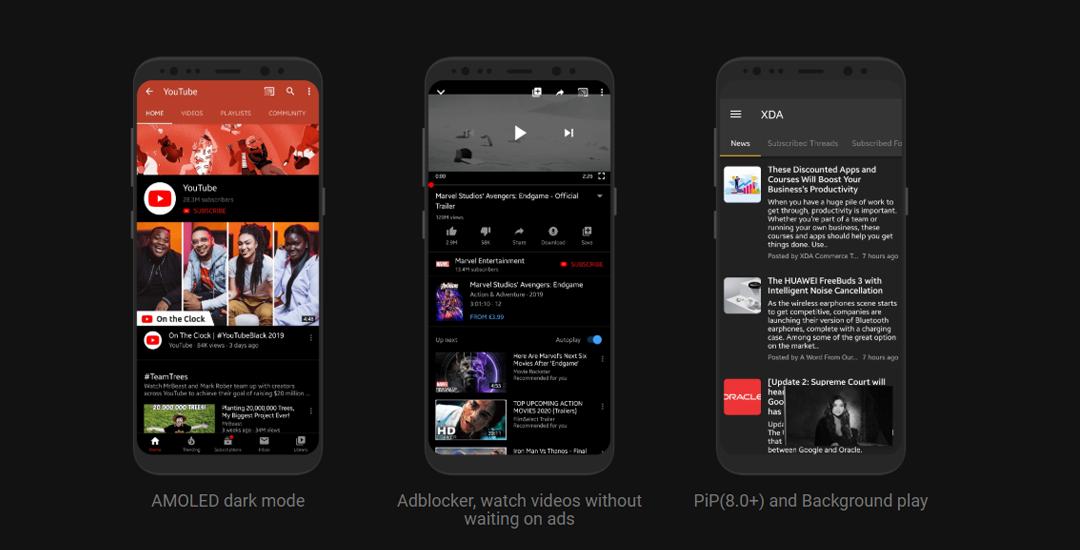 Based on YouTube API — Core UI and Functionalities are exactly like YouTube App by Google. The (Re)Vanced looks exactly like the original YT app.
SponsorBlock Support — You can use SponsorBlock to skip the promotional content in the video.
Ad-Block — Blocks All video ads. There are no pre-roll, mid-roll, or sponsored ads, as it comes with a built-in ad-blocker. Features the ability to skip annoying sponsor segments
Background Play— You can just listen to music/audio in the background as the Vanced comes with background video play
PiP Mode — Pop-up video box for multi-tasking; you can watch the video while performing other tasks on the mobile phone with Picture-in-Picture Mode. In simple words, you can reduce the video to take a small portion of your screen so that you do other stuff on your device. (PiP mode is supported only on Android Nougat and above)
No Root — The app works without root; you can use the app on any Android device without any issues of system access. However, there is a non-root version.
Dark Mode — Enjoy the app in dark mode with YouTube Vanced App.
Parallel Use — You can use the app and the original app. The app has a different package and can run along with the original YouTube App. So, you do not need to uninstall the default YouTube app to use the YouTube Vanced
HDR Mode — You can force the app to use HDR or Forced HDR, which will improve the video quality considerably. With Forced HDR, you can force the app to use the HDR mode.
ReVanced Settings — You also get customized settings for the advanced app with more detailed control over the video play and preference, buffer settings, Swipe control, and video quality settings for cellular and Wi-Fi.
Support and Stability – Support Android 4.4+, and the app is highly stable.
Try ReVanced Manager
Vanced Manager is a YouTube Vanced Download Manager app that offers MicroG and YouTube Vanced App that you can directly install without any SAI Installer App. The Manager also allows YT Vanced on Rooted Devices. It is one of the best solutions if you wish to download YT Vanced App.
How to Download YouTube Premium?
Here are simple steps to download and install YouTube Premium APK via YT Vanced on Android.

Step 1. Download and install YouTube Vanced and MicroG for Vanced on your Android device.
Make sure Unknown sources are enabled in your device settings; Settings → Security → Unknown Sources → Turn it ON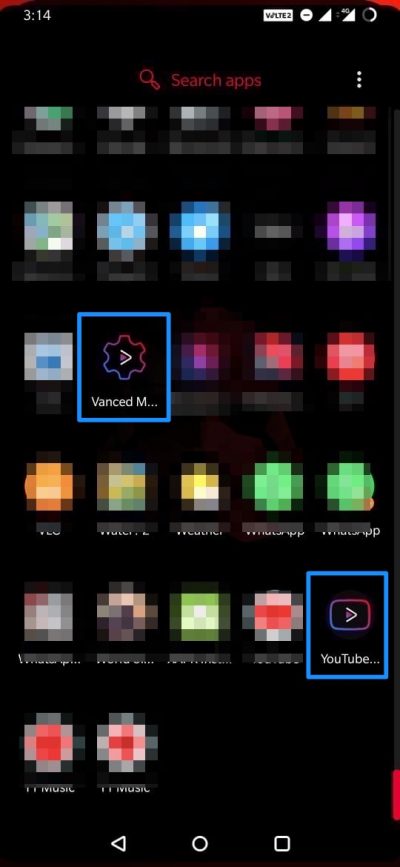 Step 2. Once installed, open the app, and you enjoy the premium features for free.
Step 3. If you wish you can sign in with your Google Account to sync all your YouTube search behavior with YouTube Premium Vanced.
How to Sign in to YouTube?
Open the app, click the Profile icon, and tap Sign in.

Here click Add Account, and you will be thrown to the Vanced login page


Click on Sign in, and after a few seconds, you will be shown the Google sign-in page to just log in with your G-Account and done!

Install YouTube Vanced 15.05.54 with SAI Installer
YouTube Premium for Free With YouTube Vanced for Android
Download MicroG to Sync G-Account
Micro-G App as I said, is required if you wish to sign in to your Google Account. The App will run in the background and it does not appear in the App Drawer. The App will Sync all your YT usage data and behavior to give you a complete conventional YouTube experience.
What to do if the YT App Force Closes?
If the YT app force closes after installing both YT Premium Vanced and MicroG, then you can do any of the following;
Close all the running apps and restart the YT app.
Or Restart the Phone
You can even Reverse the Installation Sequence e.g if you have first installed YT and then MicroG then just simply uninstall both the apps and first install MicroG followed by YT Premium, restart the phone. This will solve the issue.
What if you Face Login Issues with the App?
Note: If you are unable to login, uninstall Chrome, or Disable the Chrome App
Basically, the app is stable and there is not much we can do if the app is not working apart from Clearing the Data and Cache.
Make sure you have installed the microG App. The microG App doesn't perform any major function by itself but assists in the normal functioning of the App.
Make sure you have granted all the permissions to YouTube under App Settings in Android.
Settings → Apps/All Apps/Manage Apps → YouTube App → Permissions (All Turn ON)
Frequently Asked Questions (F.A.Q)
1. Is YouTube Premium Safe?
Yes! The app is totally safe, and it just uses YouTube API to look and work exactly like Google's YouTube App with added features.
2. How to Use YouTube APK?
Just download the YT Vanced and MicroG files from the Download Links Above, and you are good to go.
3. Does it Support All the Features of YouTube Premium?
Yes! It supports almost all the features of YT Premium, Except you cannot have access to YouTube Originals.
4. Any alternative to YouTube Vanced?
There are a few alternatives to Vanced.
Conclusion: This app for sure is the best Forked Version of the YouTube App, given its features and stability. We do not endorse the App nor are we affiliated with it in any form. This post is for informational purposes only. The App has many features that we lack in the traditional YouTube App.
If you've any thoughts on YouTube Premium APK: Background Play, PiP and Ad-Free, then feel free to drop in below comment box. Also, please subscribe to our DigitBin YouTube channel for videos tutorials. Cheers!