USTVGO and its clone site USTV247 are Live TV Streaming Sites that allow you to stream 90+ live TV channels from the US. The site is clean, loads the Live TV quickly, and, importantly, does not bombard the user with Ads or Pop-ups. The authority of the site can be established by the fact that the site gets over 20+ million visitors per month.
The site offers over 80+ premium live tv channels like Cartoon Network, ESPN, Fox Sports, Discovery, NGC, History, ABC, Showtime, Science, NBC, TCM, CBS, CMT, Cinemax, CNN, Disney, WWE Network, Fox, HBO, truTV and other popular channels. The site worked in the US and around the world with a VPN.
Many users are reporting that USTVGO and USTV247 are Down or loading on their browsers; even Nord VPN users are facing issues with USTVGO. The Internet is on Crackdown to remove all the websites which stream illegal content for free without any licensing. In most cases, the developer of the website is the one who is punished.
Recently, the site has gone down with the message Sorry, we are closed.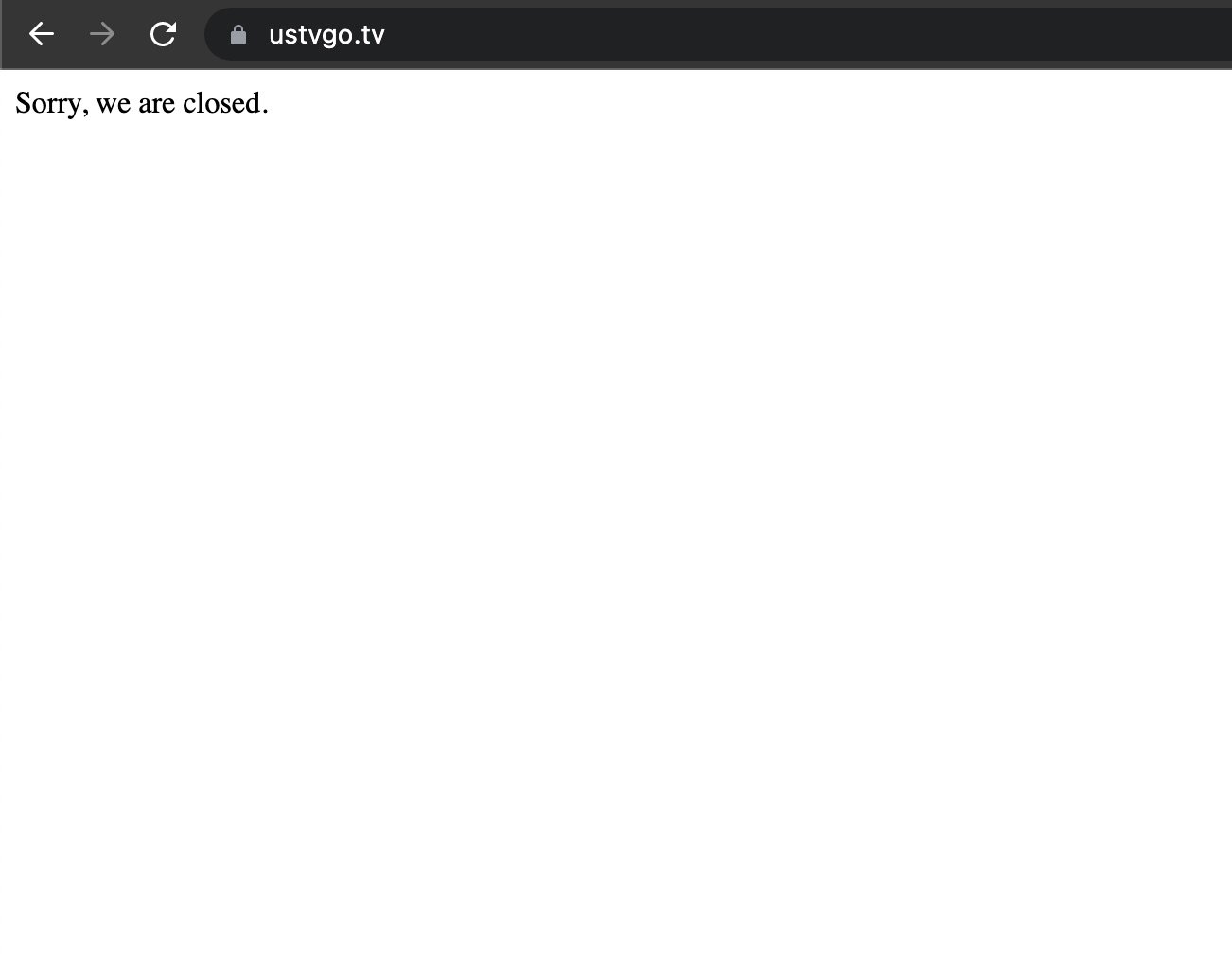 If reports are to be believed, the site is gone for good and its sister site USTV247.TV is also closed with the same error message. The USTVGO Twitter account is also suspended. The discord server is also gone.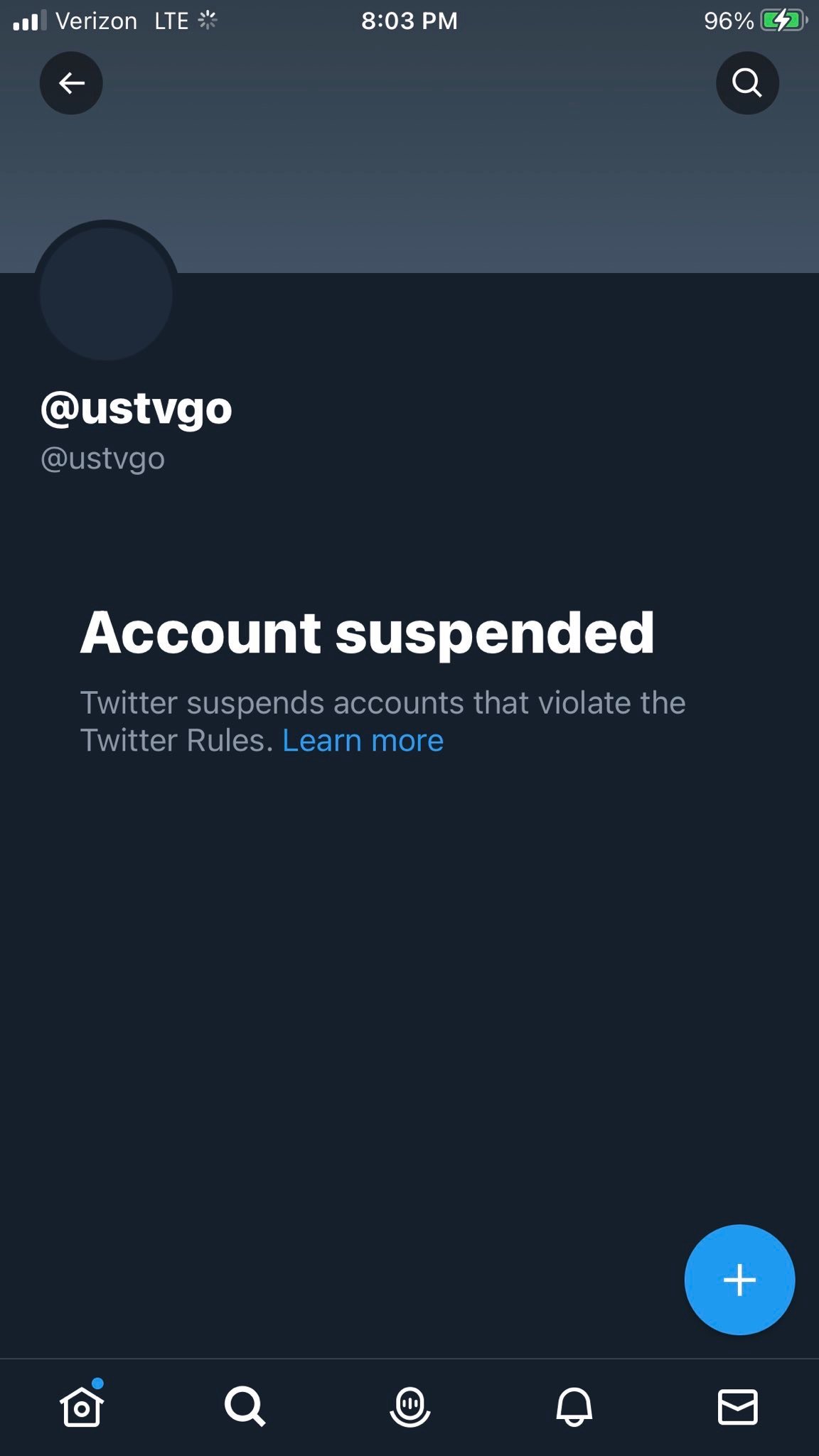 The mysterious disappearance came as a shock to the users, some hoped that the downtime would be temporary, but it seems the service is dead. The site never appeared on the U.S. Trade Representative's list of notorious pirate sites. Recently TV streaming sites have been targeted in DMCA notices sent by Sports networks, who all had their channels listed on the site.
The service of USTVGO and USTV247 are in a "non-clear" legal grey area. The service is free, but the broadcasting or distribution company may face losses due to free streaming. It's up to you whether you want to risk the stream and watch the free content or buy a plan to watch it without any risk.
The site uses *.TV domain for both of its services, and looking at the way the social accounts have been suspended and the message not on its site, the service may have permanently shut down.
Reasons for the Sudden Shut Down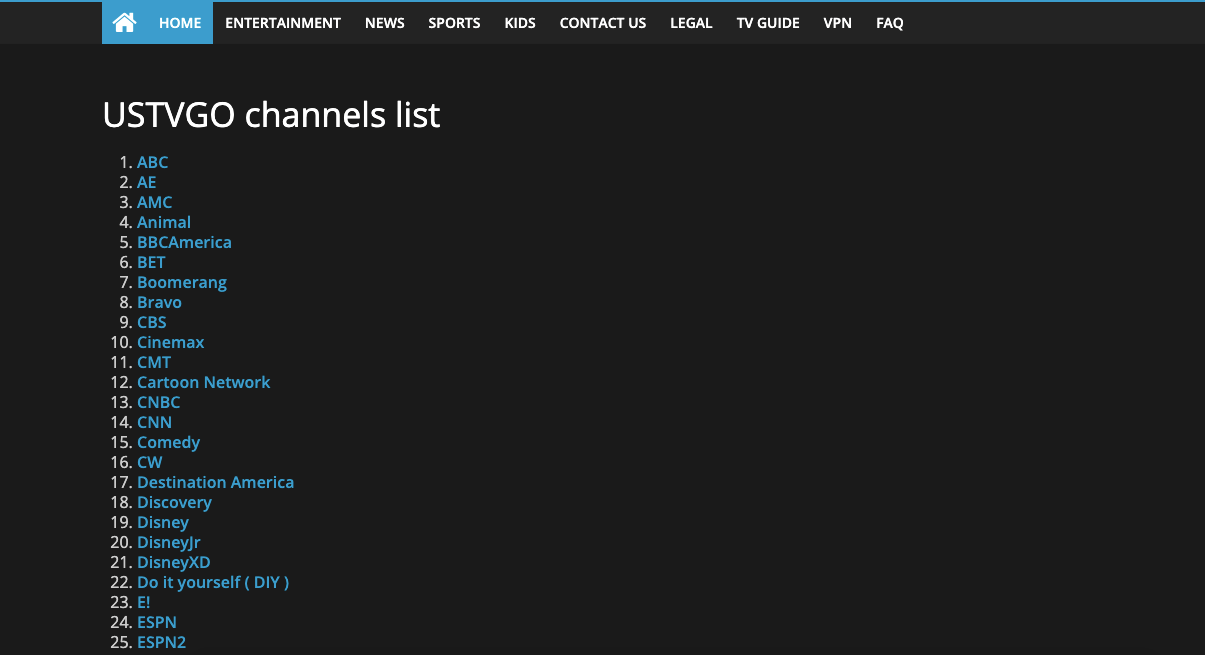 Without any official word, we can only speculate the reasons behind the sudden closure. Obviously, some of the legal pressure surely would have made the site owner/s close down the service, or perhaps the owners are given a cease-and-desist notice.
Looking at the history of pirate streams, we can expect service to bounce back with an alternate name. Till then, you can look at some of the Alternatives to USTVGO.
If you've any thoughts on USTVGO.TV | USTV247.TV Shut Down: Sorry, We are Closed, then feel free to drop in below comment box. Also, please subscribe to our DigitBin YouTube channel for videos tutorials. Cheers!