Is your device infected with a virus? Is your current antivirus program unable to detect the newest threats? Are you fed up of keep changing your security solution and still not getting proper protection? If you are struggling to find the answer to one or all of the above questions, we have got you covered.
In this post, we will unbiasedly review one of the fastest-growing anti-malware solutions – MalwareFox. We will discuss its salient features, pros & cons, and why it is better than others in the security field.
MalwareFox: An Overview
MalwareFox is an anti-malware solution that provides your system with extensive protection from malicious programs and files such as Trojans, Spyware, Adware, Ransomware, and many more latest and traditional threats. It is becoming popular among users due to its light-weight nature, as it uses very few system resources to perform the malware scan, detect and remove the viruses.
If you enable the real-time protection, MalwareFox will silently run in the background and won't disturb the system performance. It works on signature-based detection and also monitors the behavior of the application for any suspicious activity. MalwareFox is available for both Windows and Android devices.
MalwareFox Installation and Testing
To install MalwareFox, you first need to download it from the official site. The installer is just about 6 MB in size. After downloading, double click on the installer file to begin the installation. For installing MalwareFox, you have to follow basic, simple steps.
Enter your preferred language
Read and Accept the terms and conditions
Choose the installation location
Create a desktop icon or add it to Start Menu
On the first installation, you will get a 14-day trial period of the premium version. MalwareFox claims that its scanning is one of the fastest. To test it, I scanned a folder of 30 GB with it.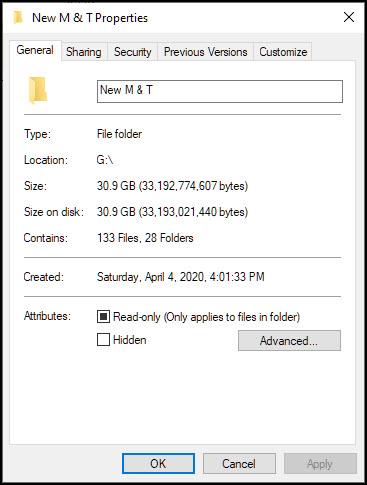 MalwareFox took only 12 seconds to perform a full scan. Clearly, the scanning seems to be super good.

MalwareFox Features
Though MalwareFox is a light-weighted program, it is still equipped with some salient features. Here is the list of its notable features.
1. Real-time Protection: MalwareFox comes with the real-time protection feature. This feature works in the background of the system and monitors the network for any suspicious activity.
It also alerts for any malicious files or applications if an external drive is attached to the system. The best thing is even though it continuously monitors for the threats in the background, MalwareFox would never let you its presence felt.
2. Scanning Options: With MalwareFox, the users get three scanning options – Full Scan, Manual Scan, and Schedule Scan.
A full scan would thoroughly examine each of the files and apps of the system for any threat. It would then list out all the suspicious threats so that you can perform further action.
Manual scanning lets you scan a single or group of files, folders, and apps, manually. To complete the manual scan, select the files you want to scan, right-click and then choose scan with MalwareFox.
Scheduled scanning would let you schedule a scan as per your preference, for example, when you are not working on your system, and it is free for scanning.
3. Signature and Cloud-Based Testing: MalwareFox has an extensive collection of malicious signatures in its database that it applies to catch malicious files and programs. It also protects the system from the latest threats using cloud-based testing.
4. Adaptability: One of the best features of MalwareFox is its adaptability. Unlike other anti-malware solutions, MalwareFox works very well with the Windows in-built security program – Microsoft Defender. It doesn't raise any compatibility issue with the Defender.
5. Slick User Interface: Whether professional or amateur, every computer user needs a security program to safeguard their system from threats. So, the User Interface of such programs must be simple and straightforward to use so that even beginners can go through it smoothly. MalwareFox doesn't let you drop a sweat while using it. Its user interface is quite impressive and won't trouble you in any way. All the options are understandable without any confusion.
6. Price: When I mentioned that MalwareFox is light-weighted, I meant it for both the system and pocket. When you compare the features of MalwareFox with its price, you will notice that it is pocket-friendly even with such advanced features.
For a single computer system, you have to pay $26.24/year. If you want to buy it for your business or for multiple systems, they provide attractive offers for that. You can check them on their website. Malware fox is also available for Android devices at $9.95/year.
Pros and Cons of MalwareFox
Pros of MalwareFox
Easy to install and setup
Straightforward UI
Superfast scanning
It doesn't interfere with the system's performance.
Compatible with the Microsoft Defender
Cloud-based testing quite effective against the latest threats
Easy on the system as well as pocket
Though it is quite a feature-rich program, MalwareFox also has few cons.
Absence of Quick Scan
Does not provide features like Password Vault, VPN, etc.
Firewall protection absent
---
MalwareFox Review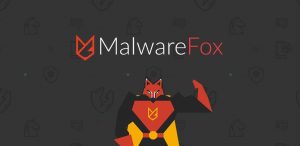 Is your device infected with a virus? Here is a review of MalwareFox a Virus and Vulnerability Scanner Application for your Windows PC and Android.
Price: Free Trail
Operating System: Windows, Android
Application Category: Security
---
Final Verdict
When it comes to providing complete virus security for the device, MalwareFox is one of the best anti-malware programs I have used. Though it does not provide some additional features like Password Manager, VPN service, or others, it is best in what it is meant for, that is, providing robust protection. If still you are confused about whether to go for it or not, you can try it with the 14-day premium trial period.
If you've any thoughts on MalwareFox Review: The Anti-malware you Need, then feel free to drop in below comment box. Also, please subscribe to our DigitBin YouTube channel for videos tutorials. Cheers!