In previous years, downloading apps on the iPhone was only possible through the App Store. For any extra entertainment, users had to opt for serious methods such as jailbreaking to enjoy third party apps. But Apple is very serious about jailbreaking their iPhones so they are taking extra steps to make sure people don't jailbreak their devices. And due to such steps, it's now easy to download third-party apps using Top Store on iPhone.
If you ever wanted to download premium apps or unlisted apps on your iPhone then Top store is the way to go. The top store is just like a regular app store where you can download all sorts of apps and games especially available for iPhone. Nevertheless, the iPhone users aren't so familiar with the Top Store because they are confused about whether this is safe or not. Let me tell you that your phone warranty will not be void by downloading Top Store on your iPhone because it can be downloaded without a jailbreak.
Talking about Top Store, this is a store that helps you download third-party apps and tweaks that might not be available on the official Apple App Store. It is totally free to download, and you can easily use Top Store on your iPhone or iPad. So, let's move towards the main highlights of our guide without expelling any more time.
How To Download Top Store iPhone
Nowadays, there are numerous varieties of apps available in the market offered by application downloading platforms. Top Store is one of them, and here you will get a wide variety of software and games. A third-party apps store, "Top Store," is just like the official Google Play Store or Apple App Store. An online market where you'll find a thousand free and paid tweaked applications, modified applications, etc.
Features of Top Store
There is a vast range of features of Top Store. Let's see some of the features of the Top Store.
You don't need to worry about safety because you'll get the apps from the official app store.
Top Store offers you some top store exclusive apps, including Cydia tweaks, movies, music, and games emulator and screen recorder.
Enjoy the redesigned official iOS apps with some extra features which enhance the user's experience.
The essential outlooks that need to be highlighted are no jailbreak required, fully updated for the latest iOS, etc.
Steps To Download Top Store on iPhone
Top Store is one of the most used platforms used by iOS users, where you'll get paid iOS apps for free. Top Store will allow you to download the paid games, apps, tweaks, modified apps, etc., for your iPhone or iPad without any jailbreak. Downloading the Top Store app on your iPhone isn't rocket science. Before downloading this fantastic app, keep in mind that you need to use the Safari browser.
Note: The free/regular version of the app certificates are frequntly revoked by Apple, it is best if you buy a premium access to download the apps from the Panda Store
Launch Safari browser on iPhone and visit Top Store VIP App or Google Search for TopStore
Click on the "Download TopStore VIP" option for iPhone.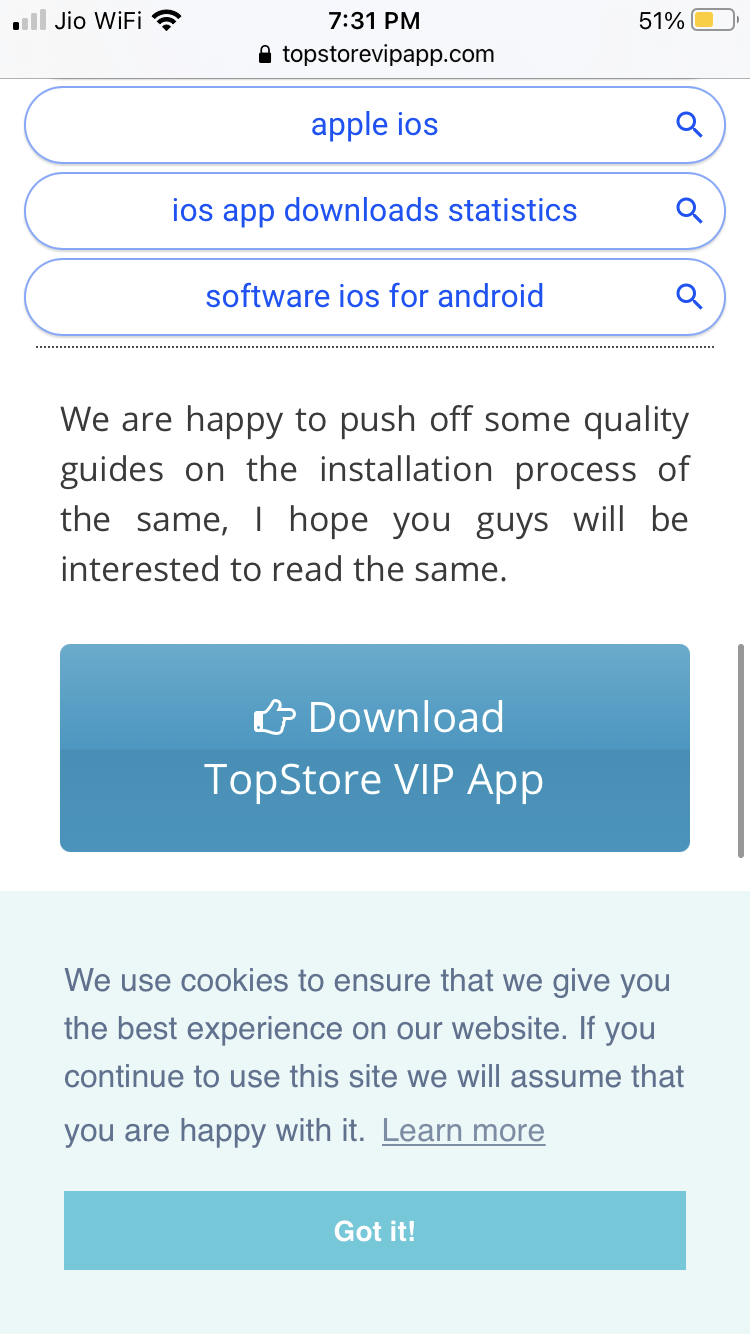 A pop will appear confirming the action to install the profile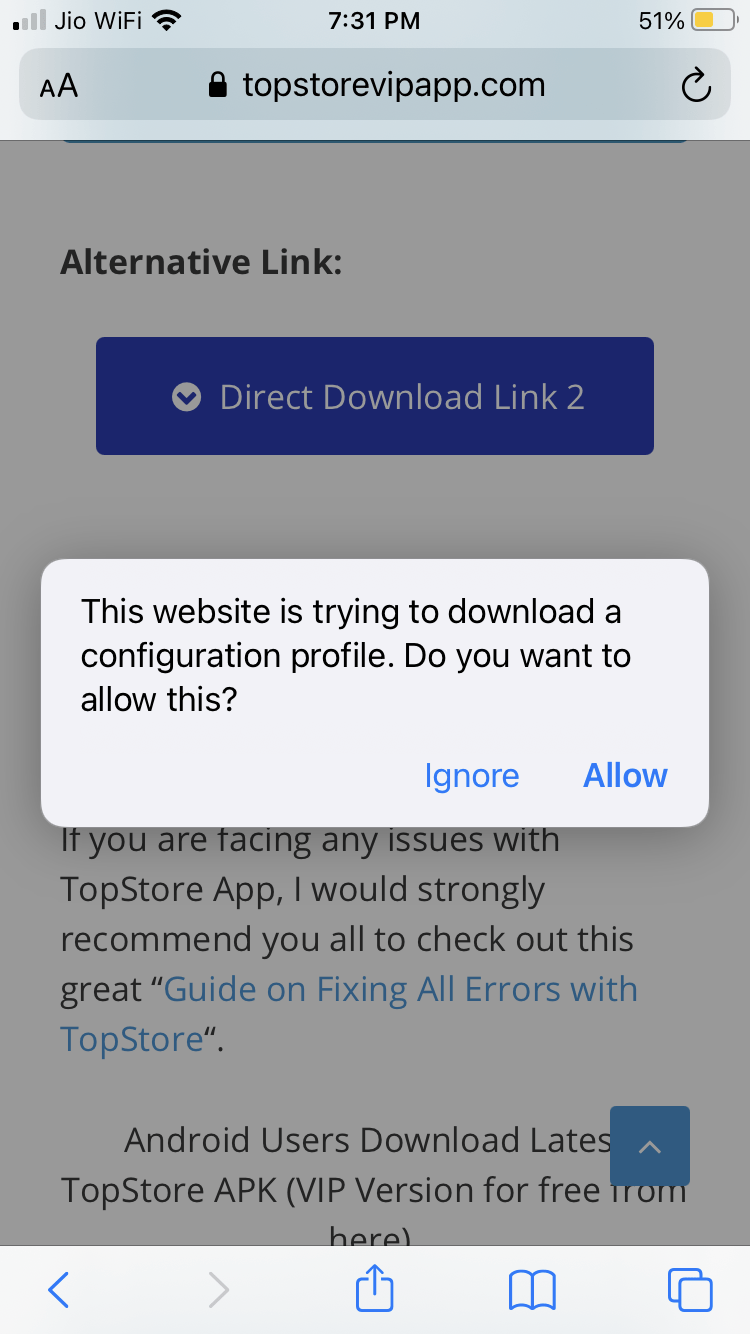 After the downloading process is completed, an installation window pop-ups, so follow the on-screen instruction to install the Top Store app on your iPhone.
Now go to Settings > General > profiles.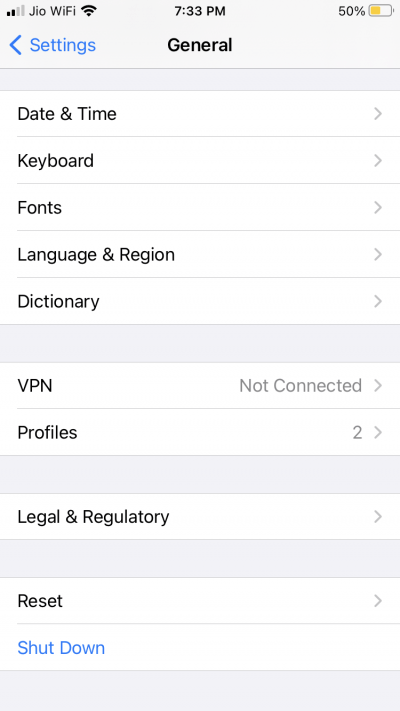 Here you will find the Top Store profile. Click it and follow onscreen instructions.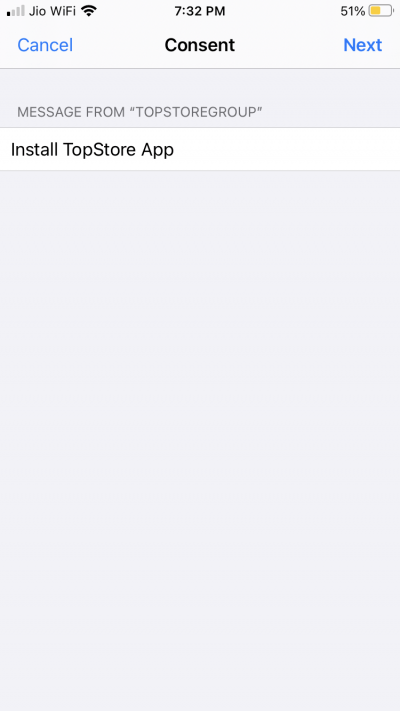 Click Install. At last, give permission to the Top Store application by tapping on Trust. Now, your app is ready to use.
The top store will be installed on your device now. Now you can open it and install all your favorite apps.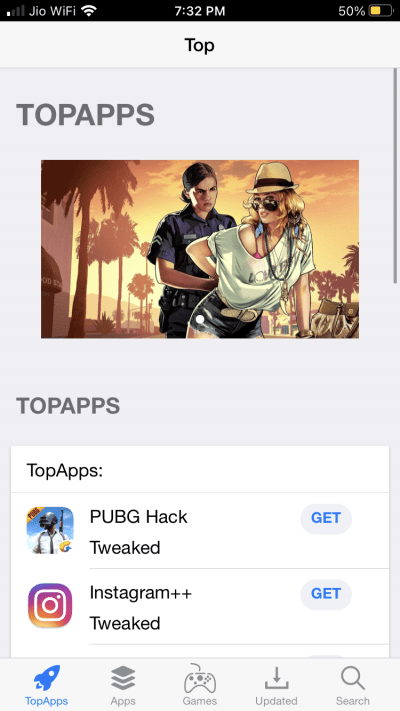 Here you will find all kinds of apps and games both in original and tweaked versions. You can also download the app's old version as well. I recommend you to try tweaked apps from Top store on iPhone as they have some additional features which you will love.
Conclusion
You might get some errors while downloading the Top Store, so you don't need to worry about that. Just clear cache memory and try to download the Top Store application if you are still facing issues while downloading it. We suggest you use a VPN, then again try to download the application again.
If you've any thoughts on How To Download and Install TopStore on iPhone?, then feel free to drop in below comment box. Also, please subscribe to our DigitBin YouTube channel for videos tutorials. Cheers!