Owning an iPhone but not yet ready to download paid apps directly from the App store while your Android friends are installing APK files easy on the go? Don't worry! With the latest Panda Helper, you can now install a third-party app store with free access to all premium apps and games. Pandahelper is essentially an easy to use alternative to Cydia. Cydia was a popular tool for jailbreak users to install unauthorized apps. Now the process of installing third-party apps is somewhat complicated, but with Panda helper, you can install apps easily.
I first came across Panda helper when I needed to download Media Box, a paid Appstore application. But after installing Panda Helper, I was able to install the app easily and bypass all App Store restrictions. So in case you also want to enjoy such a service, then here is a complete guide on how to download Panda Helper on iPhone.
How to Download Panda Helper iPhone?
In our modern smartphone era, we are using gazillions of apps and services. While most of these services are free to use, others can cost us a lot. And there are scenarios, where we need to try an app for only a few minutes or days. Paying for apps that you will not use for a long time can be a deal-breaker for a lot of people. Some apps offer a free trial period, but most of them charge a hefty amount after completing a free trial.
But all of these problems will be gone after you install Panda Helper for your iPhone. Since it is a complete replacement of the Apple App Store, you will find millions of premium apps and games for free. Since installing third-party apps is not an easy process, Panda Helper makes the process easy and streamlined for iPhone users.
Features
Panda Helper is not just an average third party App Store. Here you can find all sorts of apps and games without any country or region restriction. In some cases, you can even download un-lister apps as well. And not to mention the free price tag on all apps you can download. Down below are some crazy features of having a Panda Helper on your iPhone.
App Store Apps: You will find all the apps which are available on the App store, even paid ones as well.
Exclusive Panda Helper Apps: There are many apps that are available only on Panda Helper.
Tweaked Apps: Different modded and tweaked apps are available which offers free subscription of movies, songs, and other services.
Modified Games: Modified games with unlimited coins, cheat codes are also available.
Safe To Use: All apps and games are checked with antivirus and antimalware with no scope of unwanted or malicious code.
Download Panda Helper iPhone Latest Version
Panda Helper is tricky to install on iPhone and iPad devices. You can download Panda Helper's latest version for iPhone down below. After successfully downloading, follow the steps to install it.
Note: The free/regular version of the app certificates are frequntly revoked by Apple, it is best if you buy a premium access to download the apps from the Panda Store
Here is the Simple Guide Install PandaHelper on iPhone to Enjoy Premium Apps for Free
Download the config file from the link above.

A popup box will appear, asking for permission. Click the "Allow" option.
Go to iPhone Settings and Look for Profile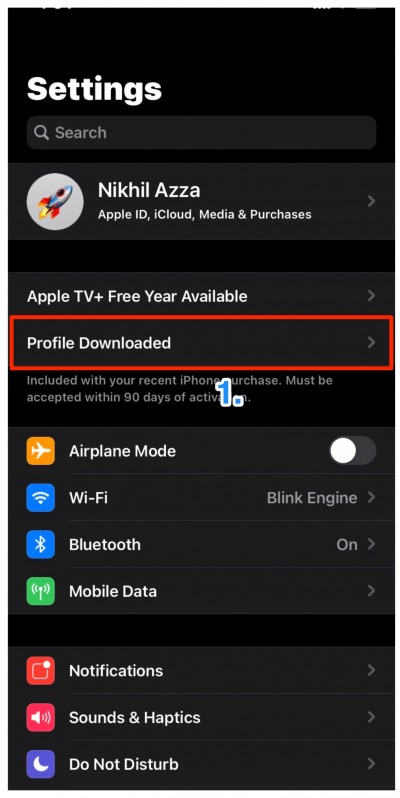 Click on the Install button, and it might prompt for your passcode.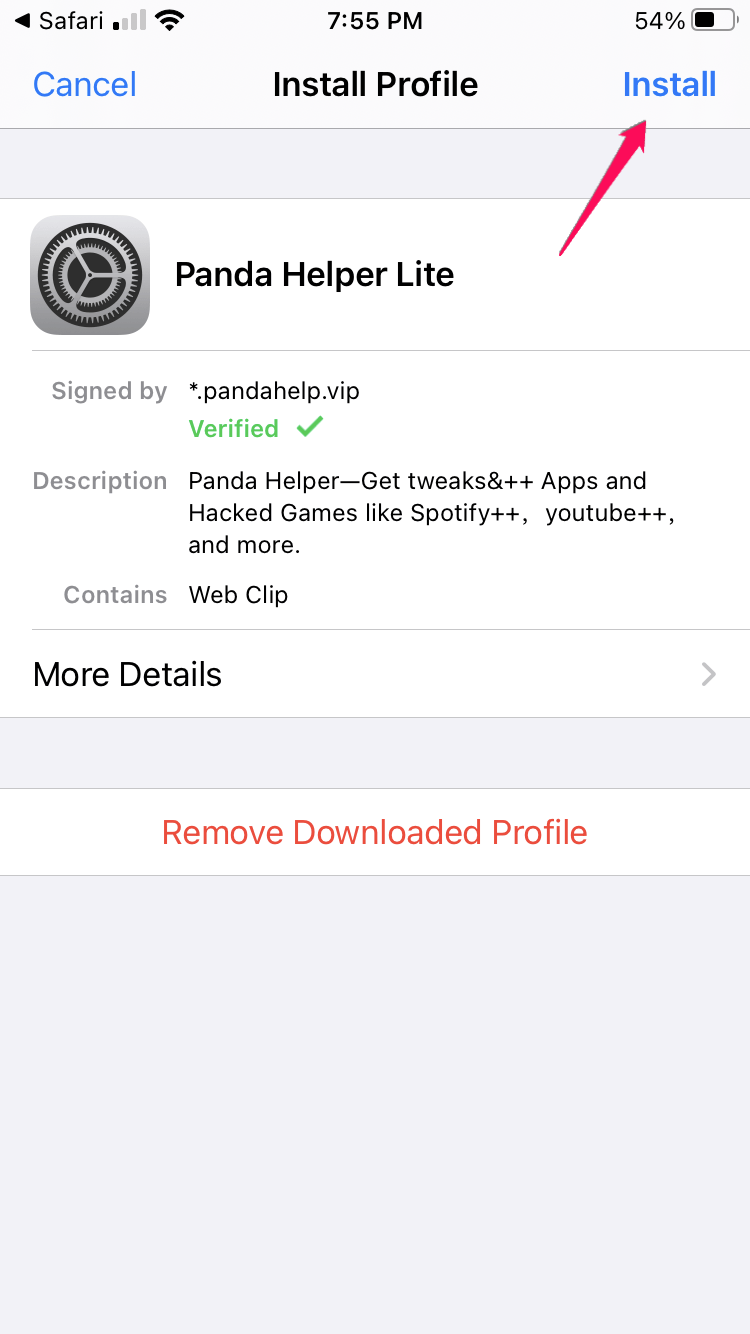 Panda Helper will be installed on your Homescreen.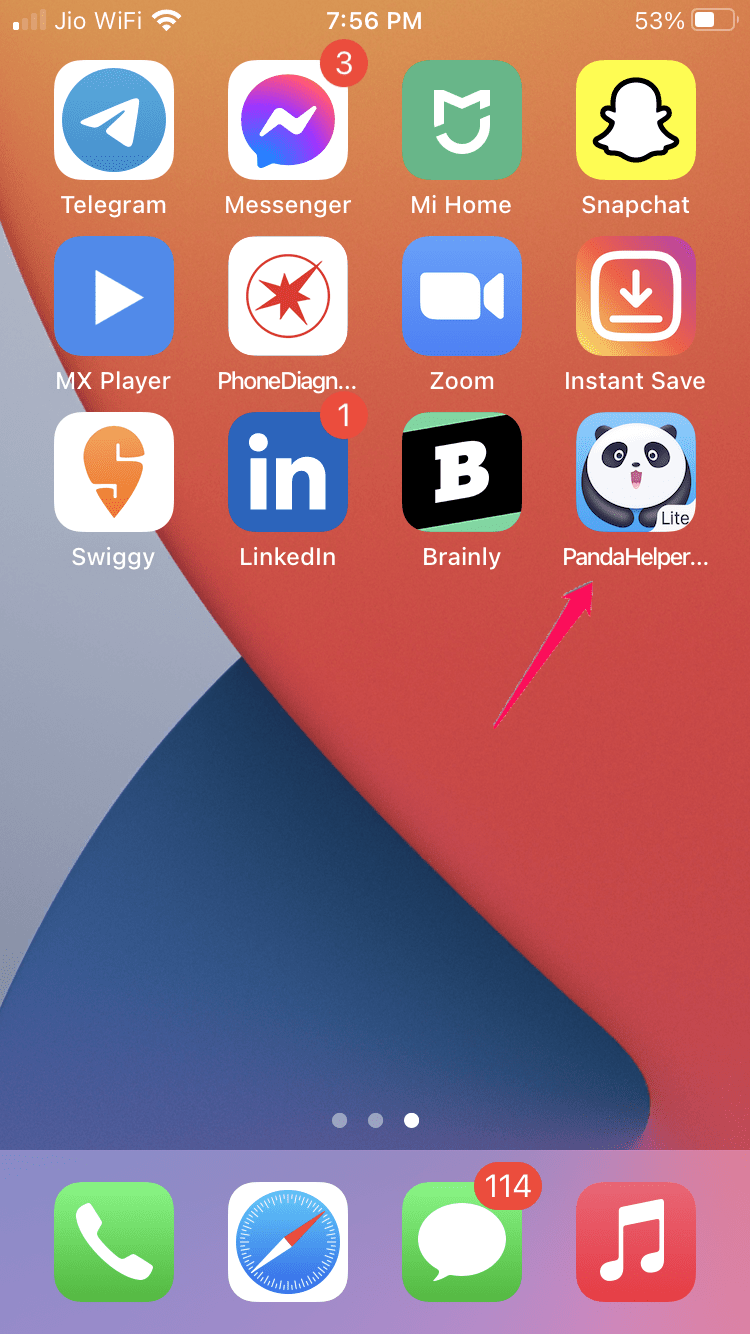 Open the app, and you will see multiple apps that you can download and enjoy.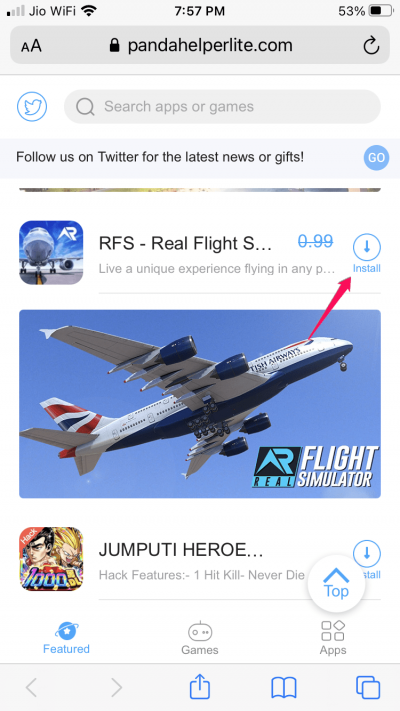 Conclusion
So as you see, downloading and installing Panda Helper on your iPhone is a safe and easy process. Although new users will be questioning the security of this app, rest assured as it is virus and malware-free and all the apps are also safe to use. It is great that now iPhone users can enjoy sideloading third-party apps as earlier it was only possible with the complex process of Cydia. In case you face any problems while installing Panda Helper, feel free to comment down below. I will be happy to help you out.
If you've any thoughts on How to Download PandaHelper on iPhone?, then feel free to drop in below comment box. Also, please subscribe to our DigitBin YouTube channel for videos tutorials. Cheers!