iPhones are known for their premium looks and mind-bending performance. However, by the mid of 2022, iPhone users came across a strange problem where they were not receiving any verification code SMS from the providers. Since then, the Apple forums have flooded with similar reports as more and more users joined the thread. The worse thing is that the problem persists even today, and new iPhone consumers are also being affected by the same.
While some people have mentioned that iPhone has nothing to do with the issue, it is mostly specific to iOS devices. Moreover, there haven't been any updates to resolve this issue from the official side as well. Thus, making things more complicated for the users, it has become a significant issue. But worry no more as we are here to cover you on that. This article contains some precious solutions to fix iPhone not receiving verification codes via SMS. So, stay till you find a fix that truly works for you.
Tips to Get Verification Code Texts
Verification codes or OTPs are essential at present times. Whether logging in to your account or signing up for a new service, verification codes are necessary in every case. As a result, none of us can tolerate such issues, even for a moment. Fortunately, countering these types of problems is a piece of cake only if you know exactly where to look. In this article, we have shared all potential methods to fix the issue and get back to business.
1. Verify Your Phone Number
Not to mention, this is very common to all of us. Most of the time, we end up putting the wrong number on the platform due to all that hassle. As a result of which, we do not receive any verification code as it does not match the actual number. Therefore, if you go through such an issue, always rectify your number, try again, and check if that's where you were stuck.
2. Turn Airplane Mode On/ Off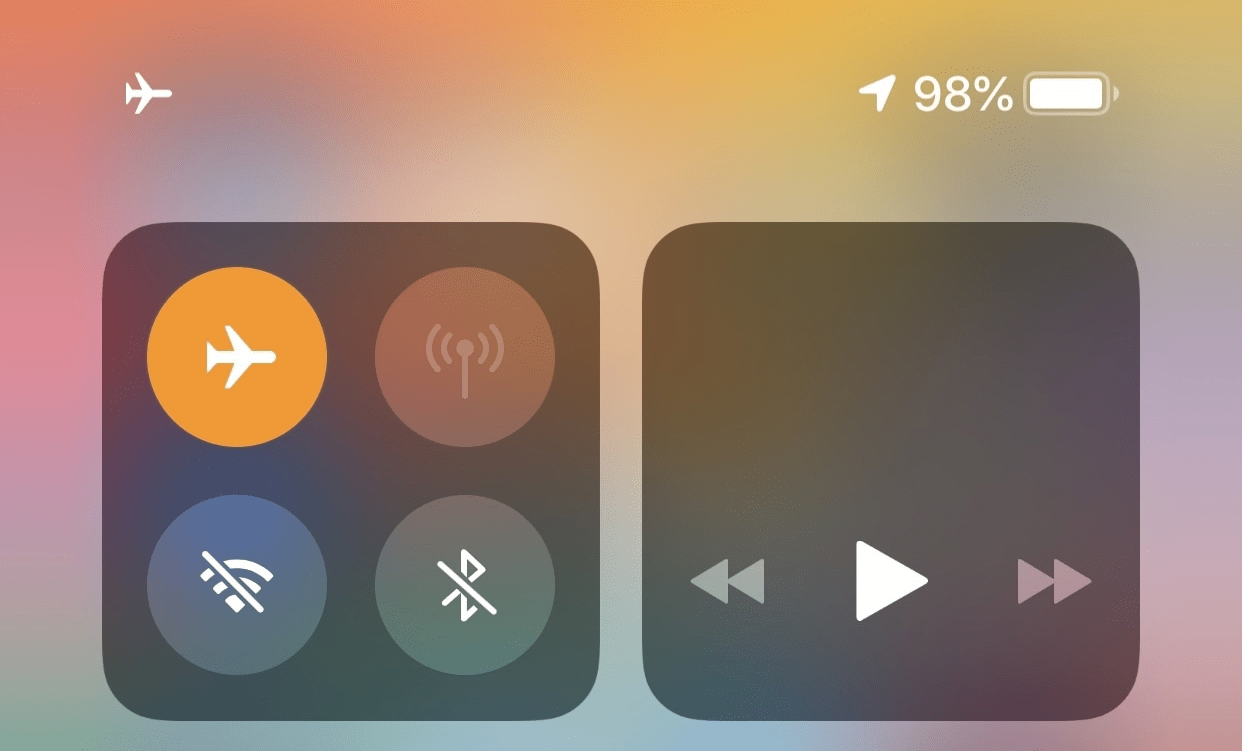 Sometimes, it is just a matter of a weak network signal that delays receiving the verification code. If you have network issues at the place you requested the verification code, it might not come within the expected time. Therefore, turning airplane mode on/ off works like rocket science here. Just re-establishing the signal increases your chances of receiving text messages.
3. Check for SIM Validity
Since dual SIM holders have come into the picture, most of us have a habit of not periodically recharging one of the numbers. As such, if the verification code SMS has to arrive in the number without an adequate recharge, we won't receive it.
Therefore, always make sure the number in use is not out of validity and that it has a fair amount of recharge for SMS services. You can also cross-check with your career in case you are not sure.
4. Delete Old Messages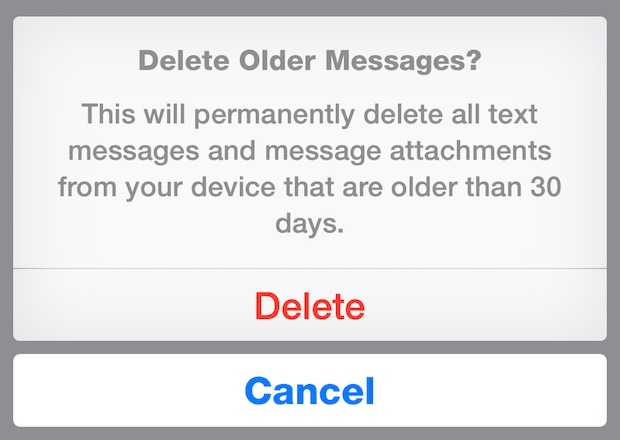 If you are not aware of the fact that your inbox has a limit to storing the messages. Since the number is quite considerable, we don't always care about checking out if we have reached the limit. However, with the increasing number of services, we receive a huge number of messages in SMS even without realizing it.
And if that takes up all the space in our inbox, we won't be able to receive any further messages. Therefore, develop this habit of deleting old and unwanted messages occasionally. This will clean your inbox and save a lot of space on your device. Additionally, you will never again have to face issues with not receiving SMS messages.
5. Clean Cache for SMS application
Most of us prefer using third-party software for calls and messages in our daily life. Truecaller is a huge example of such a third-party application. In such times, we need to set our default messaging app. We can keep the pre-installed messaging app as the default or use the third-party app.
If we choose to go with the third-party application, its cache automatically gets full once in a while. So, when you are facing such an issue while using a different app, always consider cleaning your cache memory. This will instantly kill such issues and you will be back to receiving future messages without interruption.
6. Turn Off the Message Filter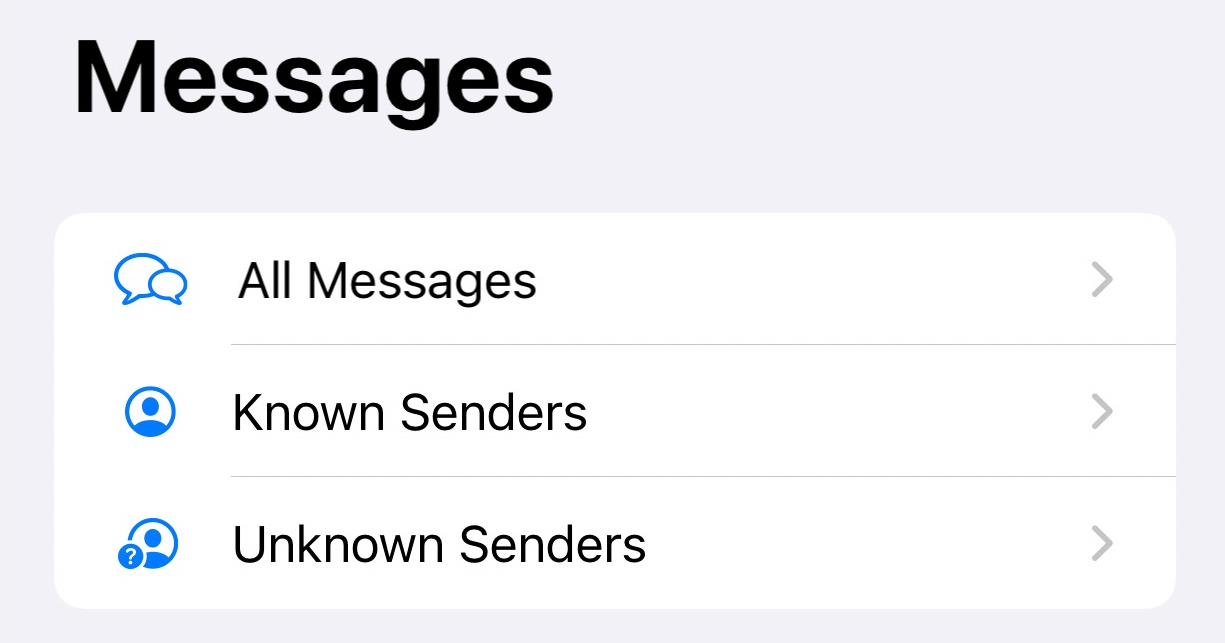 Apple's integrated message filter feature was a big hit when it was introduced. This feature helps third-party apps to identify spam or telemarketing numbers and stops receiving any messages from that number. If this feature is turned on in your iPhone, it may also hamper receiving verification codes from other services as well.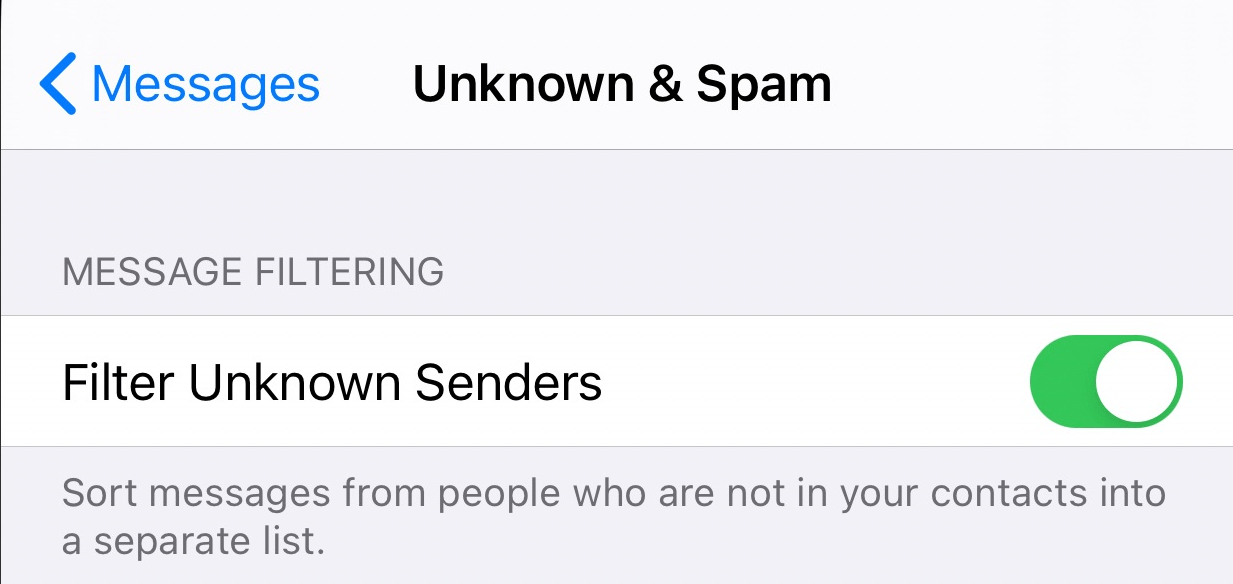 Therefore, if the above methods don't bring any changes, try disabling the message filter on your iPhone. Once it is disabled, request an OTP or verification code again and check whether you can receive it now.
7. Factory Reset iPhone
Weill, this shall be your last resort only if none of the other methods succeed. If you have already tried everything and are tired of finding a fix, there could be some chance it is happening due to setting changes. At such times, a factory reset works as a gift to you.
Yes, performing a factory reset will erase all your customized settings and set them back to default. But it increases the chance of fixing your issue as well. And if things go all right, we will again start receiving verification codes from the providers in no time.
Conclusion
Generally, being unable to receive verification codes via SMS and similar types of problems occur due to issues with the network or your career plans. Therefore, if you are encountering such a problem, first go for your network and then check whether you have a valid plan for SMS services. Once these things are clear and if the problem persists, you should only proceed to the next steps. Hopefully, that answers everything to your question. Let us know if you have more such queries; we are always delighted to help you.
If you've any thoughts on How to Fix Not Receiving Verification Code Texts on iPhone?, then feel free to drop in below comment box. Also, please subscribe to our DigitBin YouTube channel for videos tutorials. Cheers!