Do you know that Instagram has this new feature to Add Yours sticker to an Instagram story to create content engagement between social media influencers, brands, and their loyal followers? Now, some users are complaining that the Add Yours sticker feature is not working for them, or they are not yet able to see this feature when they try to create a follow-up story as a response to the story posted by someone they follow.
In this guide, I will show you a few troubleshooting tips to fix the issue of adding your sticker not working on Instagram.
Why Add Yours Sticker Feature is Not Available on Instagram?
First, let us check out a few reasons why this issue may happen on Instagram. You may be using an older version of Instagram and have not updated to the latest version.
Normally, the new features for any application are available to its beta testers. If you are not a beta tester, maybe you are missing out on the latest features.
Then the feature gets rolled out to general users all over the world. So if you are not a better user, then you may not be able to see the feature yet on the version of Instagram that you have installed on your device.
Also, the Add Yours sticker feature is available on personal accounts on Instagram. It may not be available yet for the professional account used on Instagram. So, if you are on a professional account, then you won't see the feature to add your story on top of the story of the person you follow on Instagram.
Maybe the Add Yours sticker is available to limited regions in the world. If you are in a place in the world where the feature is not yet available, then you want to see it. It could be just a temporary glitch it is not allowing you to see the new Add Yours sticker to create your story over another story of someone you follow.
Best Ways to Fix Instagram Add Yours Sticker Not Working 
Here are the various troubleshooting tips that you can use and get the add yours sticker feature working on your Instagram account.
1. Install the Latest Version of Instagram
Start by upgrading Instagram to the latest version from the App Store or Play Store, depending upon whether you are using iOS or Android OS. This will ensure that all bugs and glitches are removed, and if you are not able to view the Add Yours sticker feature, then using the latest build of Instagram will allow you to discover it.
Open the App Store
Tap on the profile picture at the top right corner.
Check if Instagram is listed within the apps waiting to upgrade to a newer build.
Tap on the Update button beside Instagram.

Similarly, Android users should follow these steps.
Open the Play Store App.
Tap on the connected Gmail account profile image.
From the menu, select Manage Apps & Device.
Then tap on Updates Available to see if a new update for Instagram is available.


Tap on the Update button to begin the update.

Once you finish updating Instagram, launch the app and try to create a story, and see if you can see the Add Yours sticker.
2. Close and Re-launch the Instagram app
You can close the Instagram app from the app switcher(iOS) and app card(Android). Then relaunch the app. if it was a momentary glitch showing out of nowhere, causing you to not see the Add Your sticker on your Instagram story, force closing the app should fix the bug.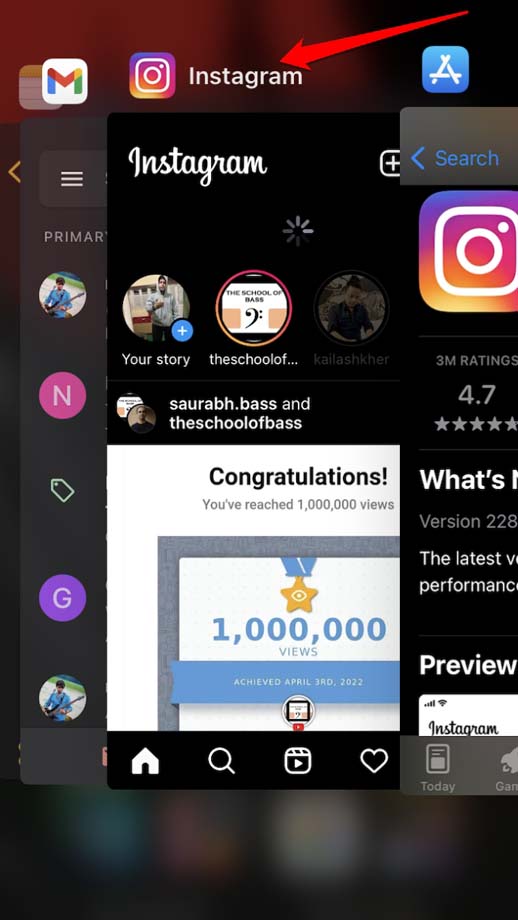 Android users can swipe up from the middle of their device screen to see the app cards for apps that are currently open on their device. Then navigate to Instagram, hold and swipe it up to close it.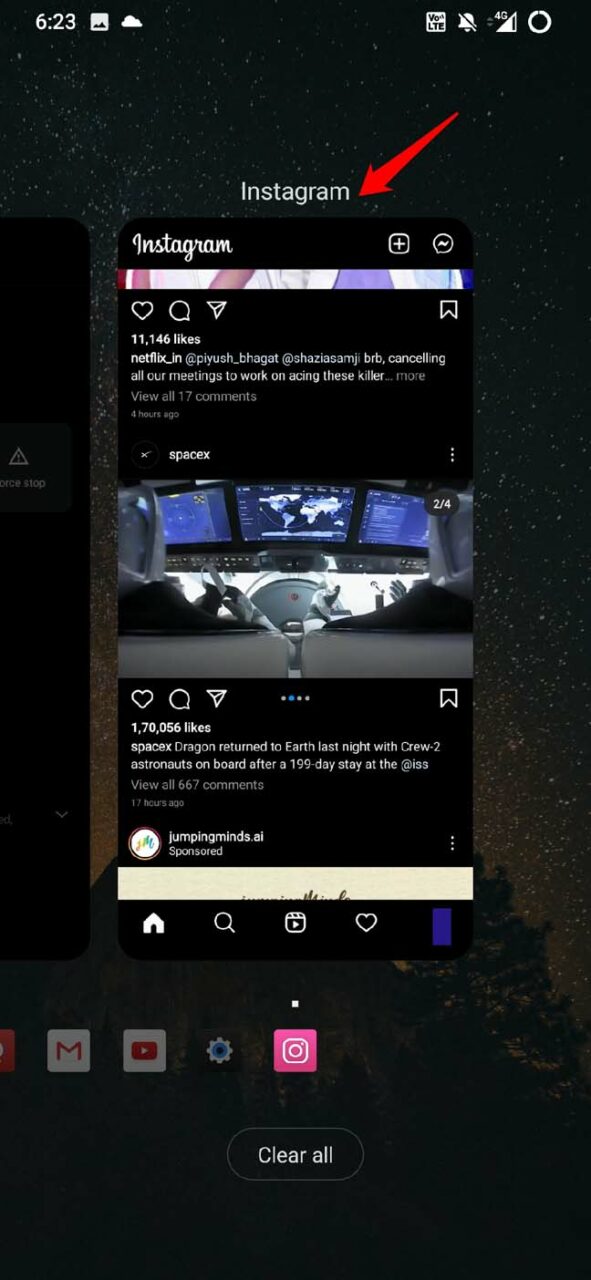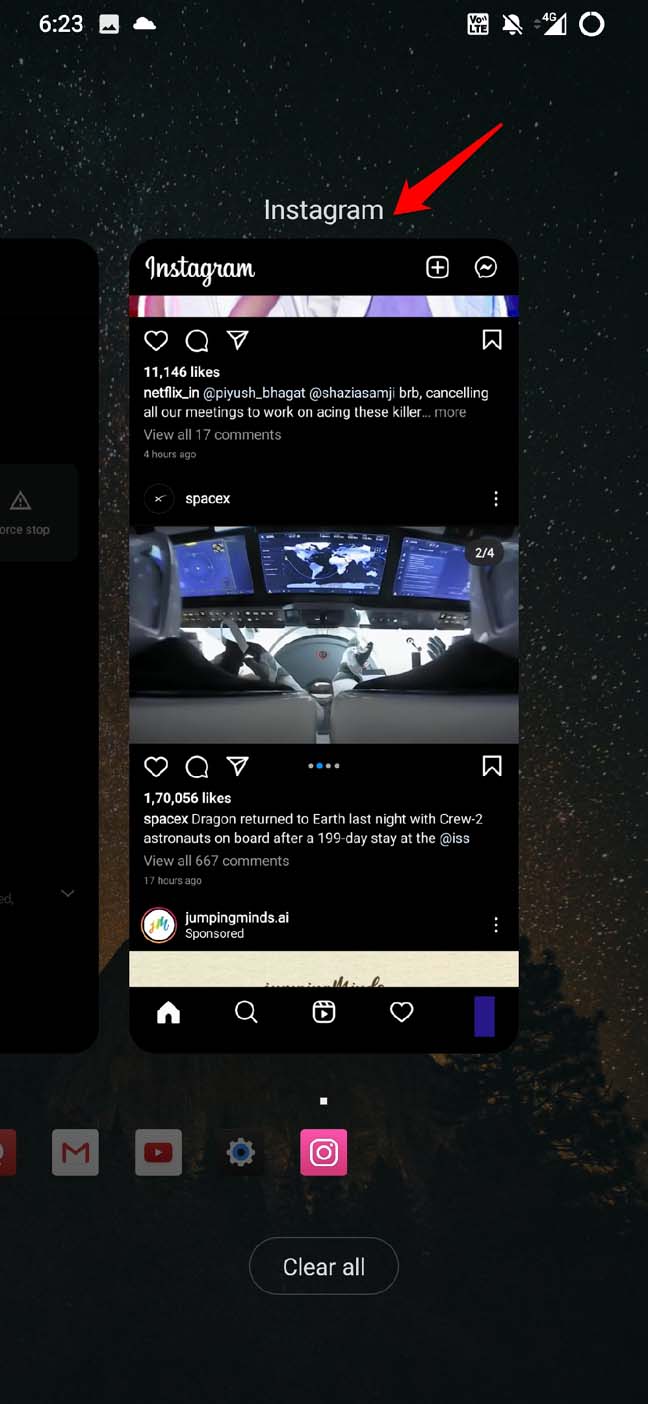 3. Logout and Login to Instagram
For some users logging out of Instagram and logging back in successively has helped them to see the Add Yours sticker feature while creating Instagram stories.
Tap on your Instagram profile icon at the bottom right corner.
Then tap on the menu bar (hamburger icon) at the top right corner.
From the menu that expands, tap on Settings.
Navigate to the last option that asks you to Log Out of your Instagram account. Tap on it and confirm by tapping on Log out on the popup.

Then to login back into your account, tap on Log In below your username. That's it.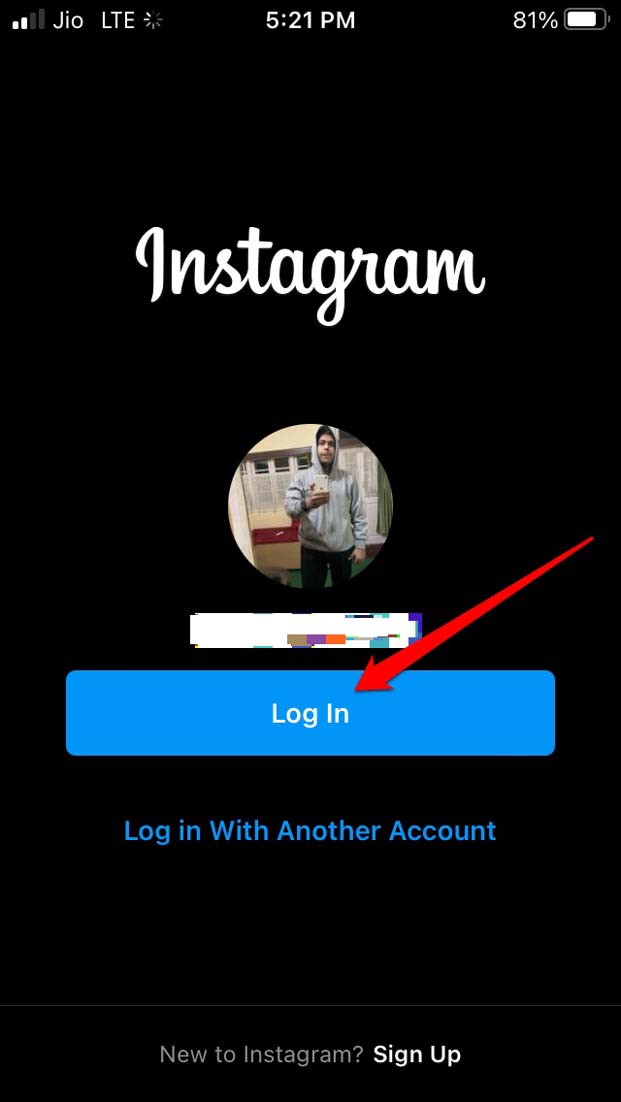 4. Try to Use a VPN to Access Instagram
The Add Yours sticker feature may not be available in your region yet. To overcome this, you may switch on your VPN and select any alternative region where the feature is currently available that you can Google up on your own.
Enable the VPN, set the region, and launch Instagram. You should be able to see the Add Yours sticker feature while trying to create a story over an existing story of someone you follow.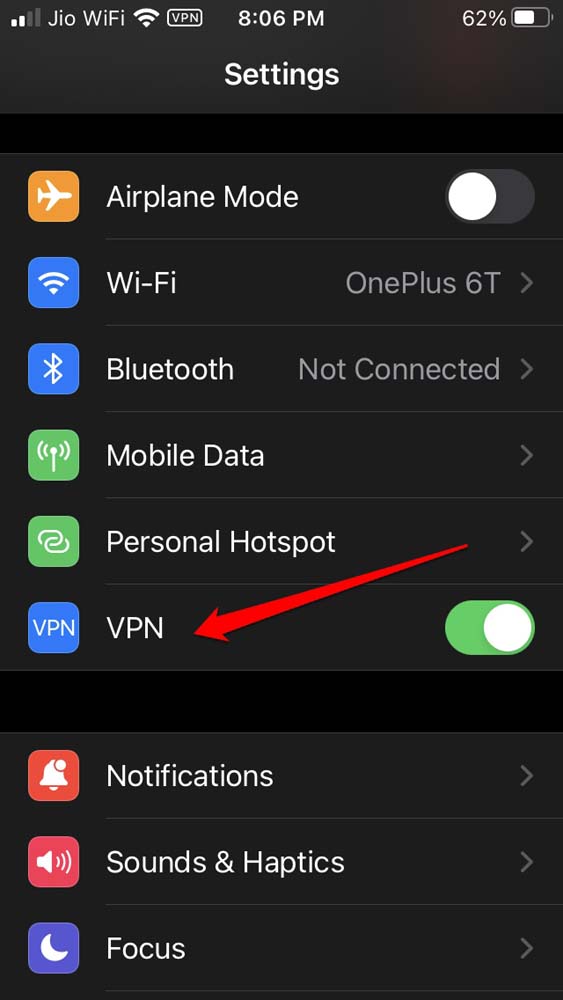 5. Use Instagram as a Beta user [Android Only]
The Add Yours sticker feature may be available to the beta users of Instagram. So, you can join as a beta user too.
Open the Play Store app.
In the search box of the Play Store, search for Instagram.
On the app details page, scroll to the Join the Beta section.
Tap on Join and follow the further instructions you will see on the screen.

This feature is for Android users. iOS users do not have the option to join the beta user program for Instagram.
6. Use Instagram Personal Account Instead of Professional Account
Are you using Instagram from your professional account? Then you may not see the feature Add Yours sticker. Try switching to your account.
Tap on the profile icon at the bottom right corner of the screen.
Then tap on the hamburger menu.
Select Settings.
Then navigate down until you see an option Switch to Personal Account. Tap on it.
7. Uninstall and Reinstall Instagram
If other fixes are not working and you are not able to see the Add Yours sticker on Instagram, then you may uninstall Instagram and reinstall it again from the App Store or Play Store, depending upon whichever device you are using.
Long press on the Instagram app icon
Select Delete App to remove the app from iOS App Library.

Keep in mind that deleting Instagram from your phone will not affect your profile on social media. It will be intact, and you can log in again after reinstalling the app.
Go to the App Store and search for Instagram. Tap on the download button to grab the app and install it on your iPhone. Android users can follow the same, except they have to get the Instagram app from the Play Store.
So, follow these troubleshooting tips and fix the issue of the Instagram Add Yours sticker not working on their devices. Instagram regularly introduces cool features to make online content sharing more interesting. So, social media savvy users should fix this bug and make sure to use the feature to promote their content.
If you've any thoughts on How to Fix Instagram 'Add Yours' Sticker Not Working?, then feel free to drop in below comment box. Also, please subscribe to our DigitBin YouTube channel for videos tutorials. Cheers!