You want to quickly check the videos you took on your vacation or in friends together meeting. But to your surprise, all the videos are not playing in iPhone Camera Roll. In some videos, there's an error, and some are showing a buffering icon that keeps on loading. This is a very common problem iPhone users face from time to time. And the experience can be devastating as well as embarrassing when you are trying to show some videos to your relatives or friends.
In some cases, iPhone videos may take some time to load because of high resolution or video format, but within 1-2 seconds they should start working. If it doesn't, then surely there is some problem and in this guide, we will work together to check some troubleshooting fix for the same.
Best Ways to Fix Videos Not Playing on iPhone Camera Roll
iPhone smartphones are not exactly immune from random glitches with videos and photos. In many cases, the videos you want to watch will keep on buffering and never load. Also, there have been many cases, you will see an exclamatory icon on videos saying can't load the video in higher quality. But don't worry, as these are just temporary issues and the below methods will help you to fix them.
Restart Your iPhone
If there is a glitch in your iPhone and due to that the videos are not playing, then it could be fixed with a simple device restart. In many cases, it's seen that your device RAM is just full and the iPhone won't be able to optimize or manage properly. SO you will face similar media issues like websites not loading or videos not loading problems. Simply turn off your iPhone and wait for 2 minutes, then turn it back again. This will hopefully fix the problem.
Clear Recently Deleted Media
iPhone keeps a record of photos and videos you have deleted for 30 days before permanently deleting them. Although if you have deleted a lot of media, it can force your iPhone to optimize the storage and compress your camera roll videos. This results in them being slow or sometimes corrupting their data as well. Once you clear your deleted media, the problem of Videos Not Playing iPhone Camera Roll will go away automatically.
Open the Photos app on your iPhone and navigate to Album > Recently Deleted.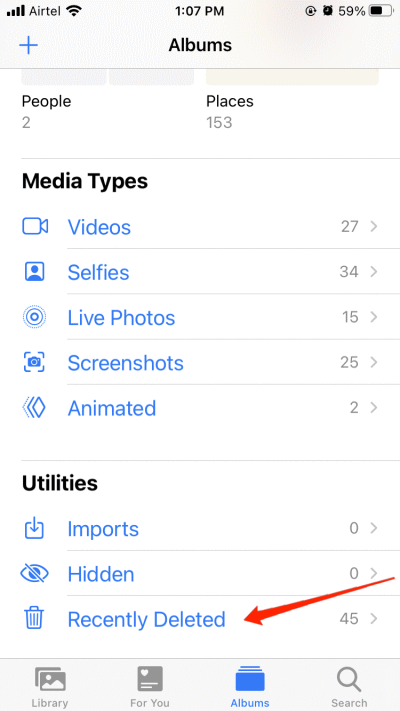 Here select all and choose to permanently delete all media.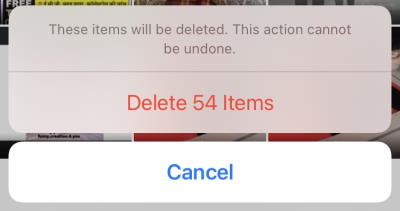 Disable App Restriction
In case, you have enabled the "app restriction" settings on your iPhone; then you are most likely to face the mentioned problem. So, in order to get rid of the problem, you will have to disable the settings. To do so, here are the steps you need to follow.
Head towards the settings app of your iPhone.
Tap on the "Screen Time" option and select "Content and Privacy Restriction".

Disable the Content and Privacy option.

Now, to be on the safe side, restart your device and check if the problem is fixed or not.
Rollback Video edits
All iPhones come with the capability of in-app video editing features. Where you can quickly and easily crop, rotate, trip and apply color filters to your videos. But sometimes these edits can corrupt the video and hence it will not load. So you can revert back these changes and the problem will be fixed.
Open the Photos app on your iPhone and navigate to the video you wish to fix.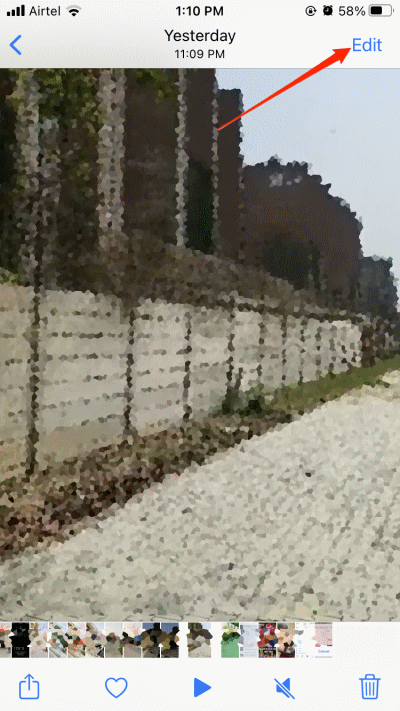 Click one edit button, and then click on the revert button.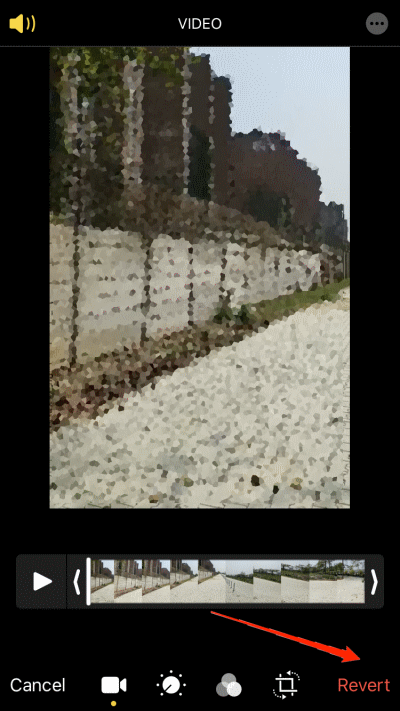 This will ask your permission to revert to the original version, click ok and the video will be fixed.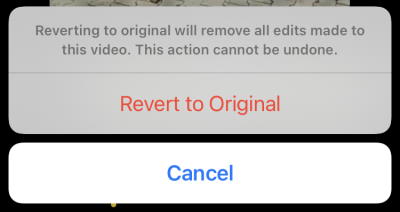 Turn Off Storage Optimization
Storage optimization is a popular feature in iOS devices where users have the option to keep photos and videos on iCloud and view them on their iPhone whenever they wish. Although this feature is great, sometimes it will cause video not loading issues when you don't have a proper internet connection. So it is good to disable this feature altogether.
Open the Settings app and navigate to the iCloud section.
Here go to the photos option and tap on Download and Keep Originals option.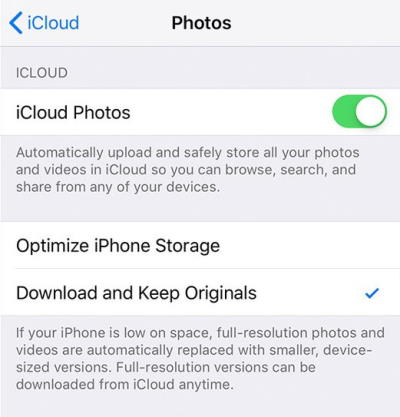 Once you choose the above option, your iPhone will take some time (roughly 4-5 hours) to offload all the iCloud videos to your iPhone. Once it is complete, the issue of videos not loading will be fixed.
Note: If you truly want to use the iPhone storage optimization feature, then make sure you have a good internet connection to load videos in full resolution. After this feature is turned on, the photos and videos will be stored in iCloud instead of on your device, so you will need good internet to view them.
Convert via Messenger
If all the above methods do not work for you, then it probably means the video format is just not compatible with iPhone or the video is corrupted. But good thing is that you can still access it via any messenger app, for eg. Whatsapp.
Open the Photos app and select the file which you are causing the problem.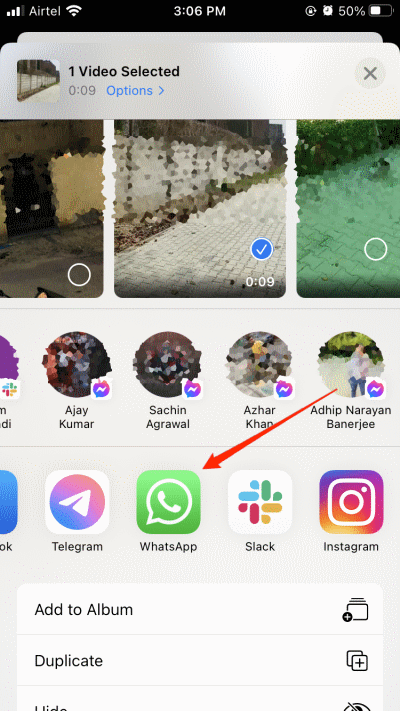 Share it with somebody on Whatsapp.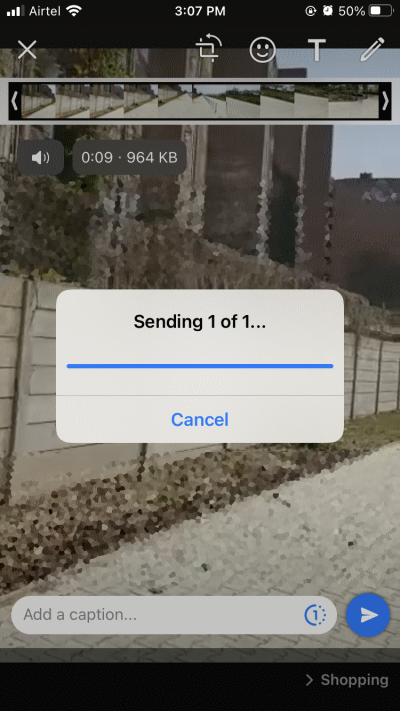 Now open the file on Whatsapp and click on the Export button.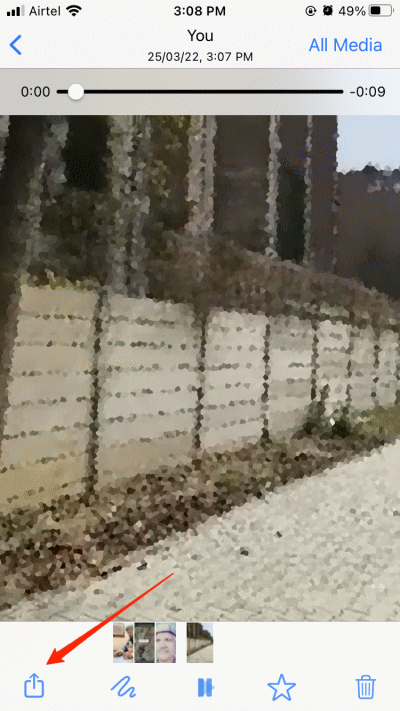 Click on the Save button. This will save a working copy of the video file which shall play on your iPhone.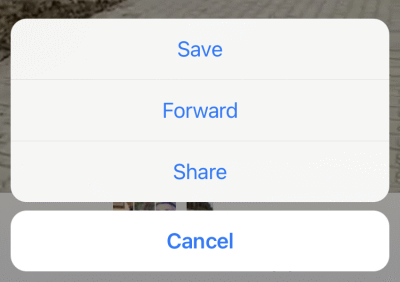 Download VLC Media Player
iPhone is pretty much capable to run all kinds of videos, but in case you face the video not loading issues frequently, then I recommend you to try VLC media player. It is a free app that is very popular to play or stream video content. You may download the app from Apple App Store from here.
Wrap Up
There were some working methods to Fix Videos Not Playing on iPhone Camera Roll. Although the problem is entirely technical, there are chances that the video you want to play is corrupted or damaged. If you have downloaded a file from the internet and it's causing the playback issue, I recommend you to re-download it just to make sure.
If you've any thoughts on How to Fix Videos Not Playing iPhone Camera Roll?, then feel free to drop in below comment box. Also, please subscribe to our DigitBin YouTube channel for videos tutorials. Cheers!