Instagram Reverse Image Search to find the profile of a user by uploading photo on web engine.
Instagram Image Search is a technique to find the profile of a user by means of an Insta photo. Millions of photos are uploaded to Insta every month. Billions of impressions are indented to posts and stories on Instagram. It is one of the most popular social platforms next to its parent company Facebook. Being a popular photo sharing platform it gives large exposure to the latest trends and allows you to connect with like-minded people across the globe.
Instagram is very strict at safeguarding the privacy of the users. All the images and its digital imprints are highly encrypted over FB's servers. Therefore, there is no simplified way to find the profile of a user by means of an available photo. Unlike Facebook which has a unique Image ID for images downloaded from there site, with which you can find the profile of the user. Insta doesn't allow any such simplified way to find the original uploader of the pic.
But Today I will tell you some techniques to find the user with the help of Instagram Image Search or Instagram Reverse Image Search. These methods are not a guarantee for detection of the exact profile but can surely help you narrow down your search to get more credible results. In this post, I will talk about reverse picture search, finding location and more with various tools and techniques.
I took to Insta and isolated a pic on a separate tab and examined it with EXIF Viewer to find the following Metadata.
Name: 31283774_60831662887346_68409256740951188224_n.jpg
Kind: JPEG IMG
Size: 199,123 bytes (201 KB on disk)
and more…
I tried digging into the meta but got no success to revert back to profile.
How to Reverse Image Search for Instagram?
Here are Simple yet Powerful methods to image search for Instagram.
1. Google Image Search
Reverse Image Search is a powerful technology to find the source of the photo. Reverse Instagram Image Search helps you quickly discover similar images from the internet. You can upload the images onto the Search Engine and the Engine will display like images from around the web.
If you upload a picture for 'Search by Image' then you will be shown all the related photos along with the source and if the URL with the pic is from Insta then you can find the user and other information corresponding to the profile.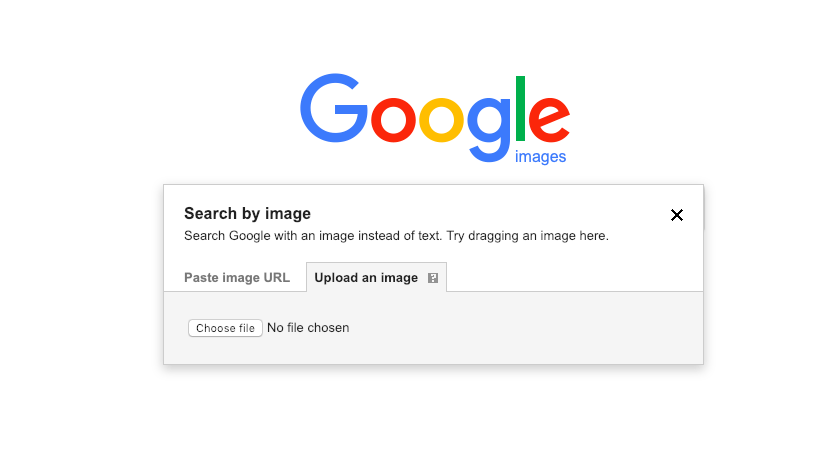 Here are simple steps to do a Reverse Image search for Instagram.
Just Visit images.google.com
You will see a 'Camera Icon' along the search bar
Click on the Icon and upload the image from your device storage
Hit enter and done you will be shown with results corresponding to the pic.
2. Tineye | Instagram Image Search
Tineye is specialised for rev image searching only, the steps are similar in as above, just upload the image and you will be greeted with all the related images and sites who host the images. If lucky enough then you can find the original location of the image only. It uses its own algorithm to find the images. One such algorithm is perceptual hashing which is used to create a hash from the sample image.
3. Bing
Bing also has a similar feature by which you can search for the profile or info using an image. Just upload the photo to the Bing engine by clicking on the camera icon and you will see all the related information if available. The images are hosted anonymously and cannot be discovered by other users. All uploaded photos are automatically deleted.
4. Social Catfish
Socialcatfish is a popular Search by Image engine and claims to be a very prominent tool for finding results for social sites. They use image metadata and facial recognition for all popular social profiles. This can give you more accurate to ensures that you get the best coverage and results corresponding to Insta.
Conclusion: Though there is no accurate measure to find the source of the image for Insta. But still, the methods above can narrow down the search parameters by using meta or digital photo imprint. I hope the post was helpful. Do comment below for any assistance or support.
If you've any thoughts on Instagram Image Search | Reverse Image to Find the Profile from Photo, then feel free to drop in below comment box.
Also, please subscribe to our DigitBin YouTube channel for more important updates. Cheers!