When it comes to online browsing Google Chrome is the first choice of users.  Whether it's for watching a movie or a video it is the go-to application for most of us. But many a time it so happens that we like a video and need to have it on our laptop or computer so that we can watch it again. In that case, would you prefer storing the URLs in a file or downloading it right away? Most of us would choose the latter over the first option.
The popularity of Chrome lies in the fact is that it is easy to use, and being true to its nature it provides seamless integration with many 3rd party video downloaders. In this article, we provide you with a list of extensions that will solve the purpose.
Free Chrome Video Downloader Extensions
Here are the Best Chrome Extensions to Download videos from any Website and any Supported Format like AVI, MKV, MP4, WebM, Mpeg4, and more. 
Video Downloader for Web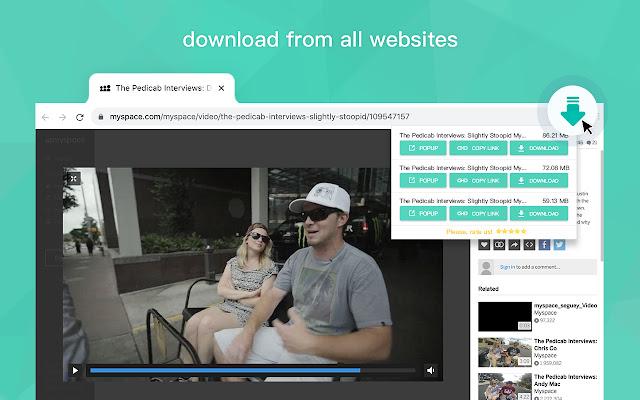 First on our list is this popular extension for Chrome. It is absolutely free and very convenient to use as you can download the video with just one click. It has a built-in video player that supports the majority of video hosting sites and video formats like MP4, MOV, FLV, MKV, etc.
Once the extension detects the video, the extension icon turns turquoise and with one click you can get the video on the device.
Video Downloader Pro
Next on our list is the amazing video downloader extension Video Downloader Pro for Chrome. It's quite simple to use and easy to add and once you get the extension on the device, you need to access the webpage whose videos you want to download.
You can download videos up to 1080p with the free version; however, if you want to avail of the 4K video downloading option, you need to go for a monthly or yearly subscription.
Atomic Video Downloader
Atomic Video Downloader Chrome extension claims to download videos from 99% of the websites on the net. And in our test, we found the same. Of course, one percent of sites include YouTube and some no-popular video platforms. The extension is quite easy to use. You just need to load the desired web page with the video and then just click on the extension to check for the various resolutions to download from.
This extension is quite good and can reduce your job of switching between sites to download videos, it can help download videos from all the social media sites including Twitter, Facebook, Instagram, etc. I recommend this Chrome extension heavily for its support for the number of sites and easy-to-use nature.
Download YouTube Chrome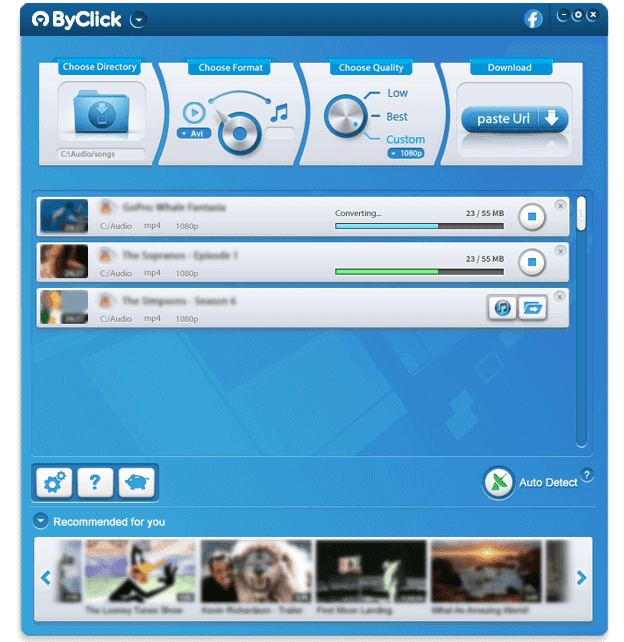 This free extension is specifically used to download YouTube videos and it works both on Mac and Windows. The only drawback is the installation process which is the tricky part as compared to the other tools. You have two options either you can download it as software or use it like Chrome an extension, the choice is yours.
The installation steps are provided here and once you are done with the above process you can go ahead and download the videos with just a click.
Video Downloader Professional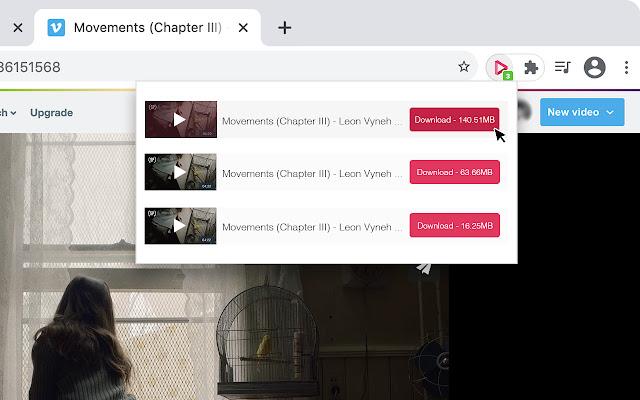 The extension allows you to save the videos in most of the media platforms in 54 languages. It has a built-in video player which supports MP4, MOV, FLV, AVI, WEBM, ASF, MPG, etc. With this extension you can download the videos in HD from multiple websites and skip the part, ads that you feel are not required.
Video downloader by ODM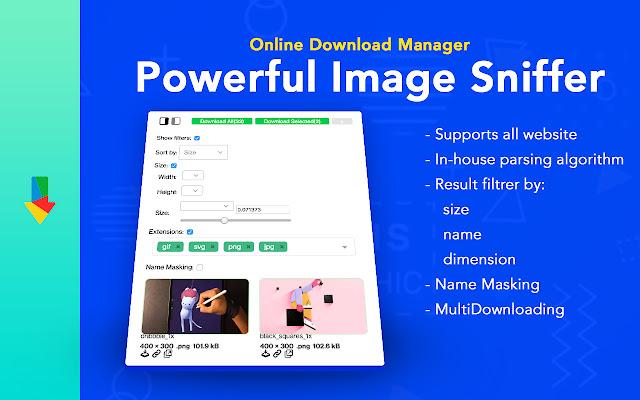 This multifaceted extension not only downloads videos but you can also use it to get online Photos, audio files. The extension is available in two versions – Free and Paid/Premium.
The free version provides you with an integrated video player, multiple file download support, automatic upload to cloud storage, etc. With the latter version, you get features like a 4K download, a toggle button to switch on/off the downloader, etc.
Web for Instagram
For the social media buffs reading the post, this Chrome extension is exclusively for you! This extension claims to provide a better platform than the mobile version of IG. With this extension you can easily upload photo/video files from your computer, also take quick screenshots on Instagram without installing additional extensions.
You can also send DMs directly from the desktop additionally it comes with Night mode for a better user experience.
Video Downloader by Video Octopus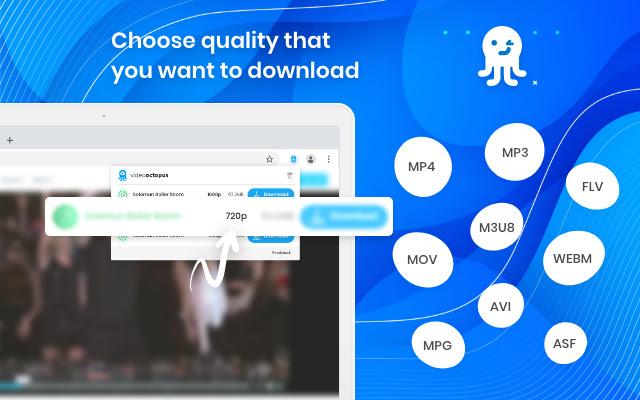 Going ahead next on our list is the Video Downloader extension to download the desired videos. It supports MP4, MP3, WebM, .flv, mov, and Ogg video formats. The main highlight of the extension is that you can get information like its duration, size, image quality, and format.
Also, you don't need to sign up for Video Octopus to use this extension instead directly add it to your browser and start using it.
Video Download Helper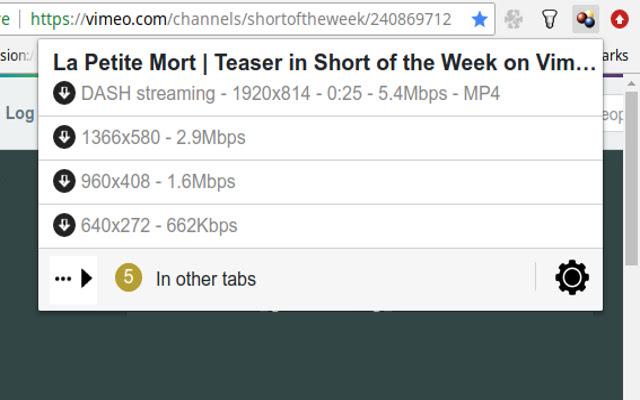 You must have heard this line, last but definitely not the least, but it's very accurate this time. It easily recognizes videos playing on a website that you visited and makes it downloadable. You can customize the resolution up to 1080p before downloading the video. It can also support HLS and DASH streamed videos. Apart from that, you can control maximum concurrent downloads.
So that's it, this was our take on different Video downloader extensions. Hope this article helps you in solving your queries! Do let us know your thoughts/queries in the comment section.
If you've any thoughts on 10 Best Chrome Video Downloader Extension, then feel free to drop in below comment box. Also, please subscribe to our DigitBin YouTube channel for videos tutorials. Cheers!