YouTube is a great source of entertainment and infotainment and is the most popular video streaming platform with over a Billion monthly active users. YouTube is a great source of knowledge catering to millions of useful videos. It is bigger than some of the most popular search engines like Bing, Yahoo and Seznam combined. The success of YouTube can be credited to its revenue model by which it earns and also pays the creators. You get movies, news, shows, general-purpose videos, vlogs, how-tos, hacks and all the crazy stuff you need to keep you hocked for free. So, if you are looking for a Chrome Extension to download YouTube videos just go ahead and read below.
Google doesn't support direct YouTube video download to the system storage. Also, no such software which promotes YouTube Video download is encouraged. Though you get to download the videos offline on the mobile app, it plays natively only on the YouTube app. But there are many 3rd party apps which help you download the videos/audio (mp3) from YouTube directly to the computer storage.
YouTube Downloaders are the best utility software available for Chrome Browser to save video and audio files on your device storage. They let you store the files for free at different resolutions. Today in this post I will tell you how you can download any YouTube Videos for Free using a Chrome Extension for Windows, Mac and Linux.
Note: You will not find any chrome extension on web store which allows you to download YT videos, the steps below will tell you steps to install it via developers mode.
We do not endorse any of the following software nor are we affiliated with it in any form. Use the App for your personal purpose.
How to Download YouTube Videos with Chrome Extension?
Here are the Simple Steps to Download YouTube Videos with a Chrome Extension.
1. Download the YT Downloader Zip file from Addoncrop Site.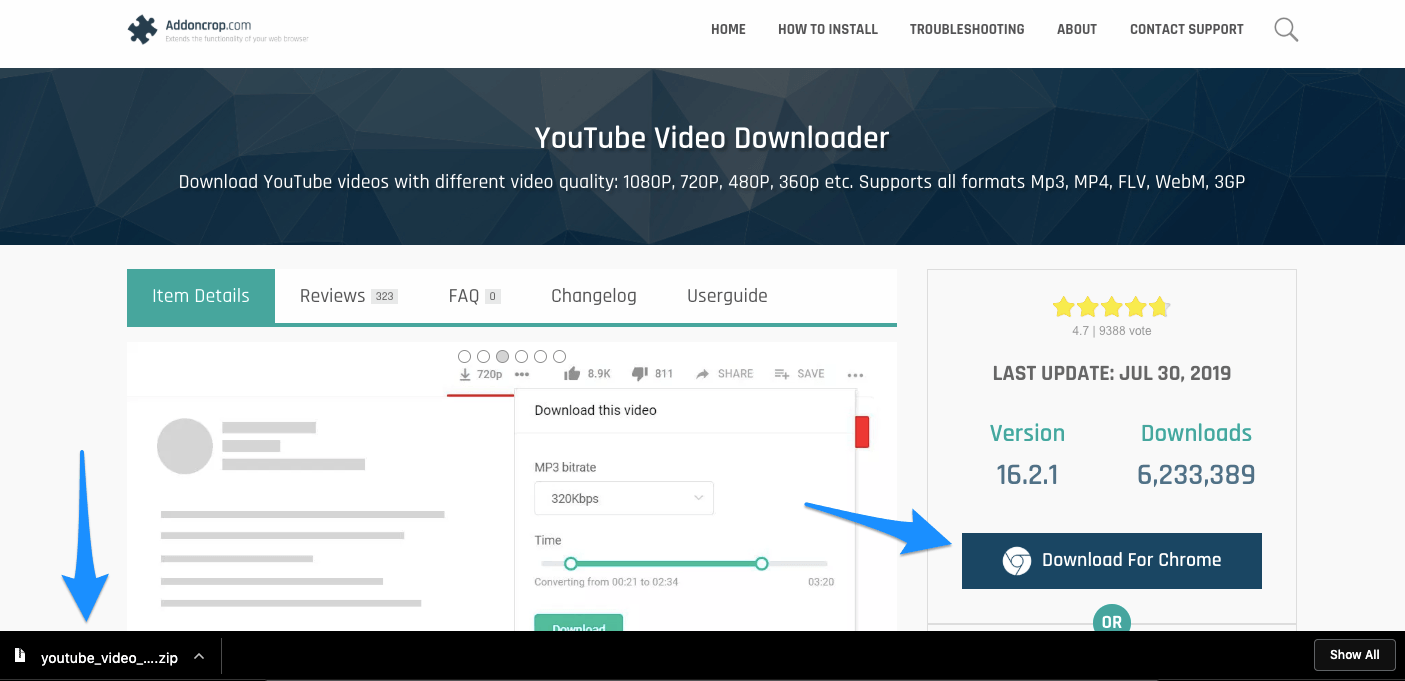 2. Extract the Zip File. A simple double click will automatically extract the file.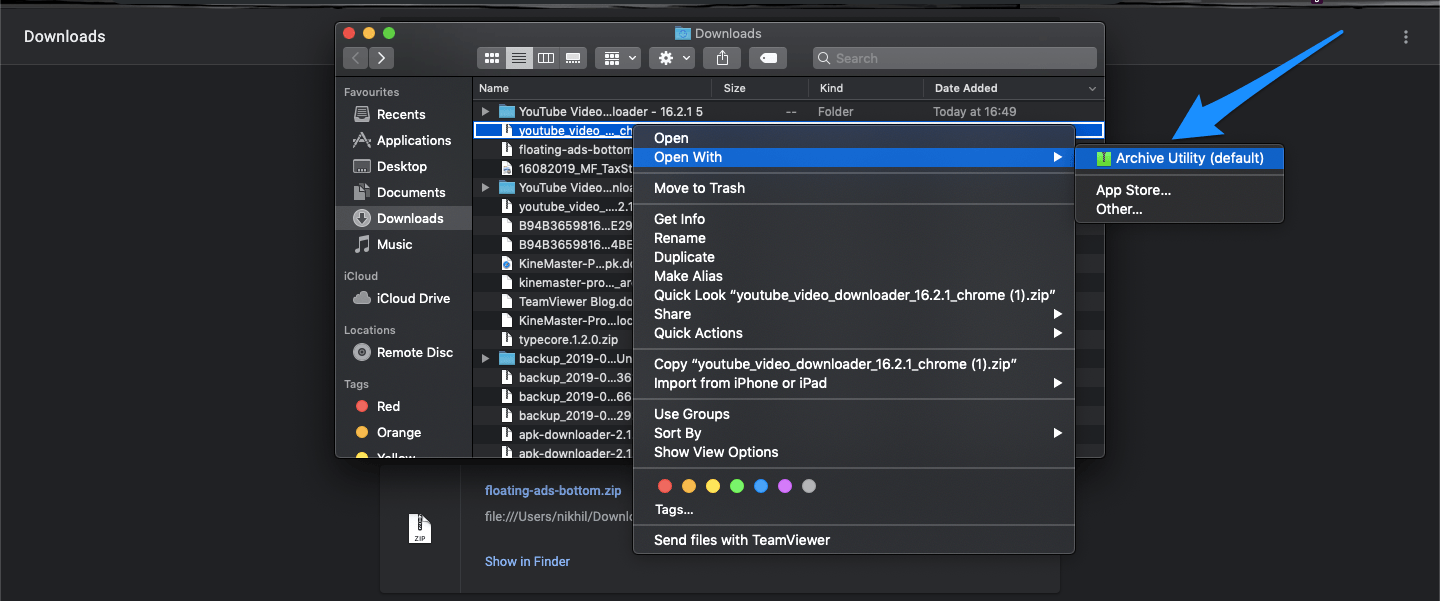 3. Open the chrome extension URL with chrome://extension and enable developers mode.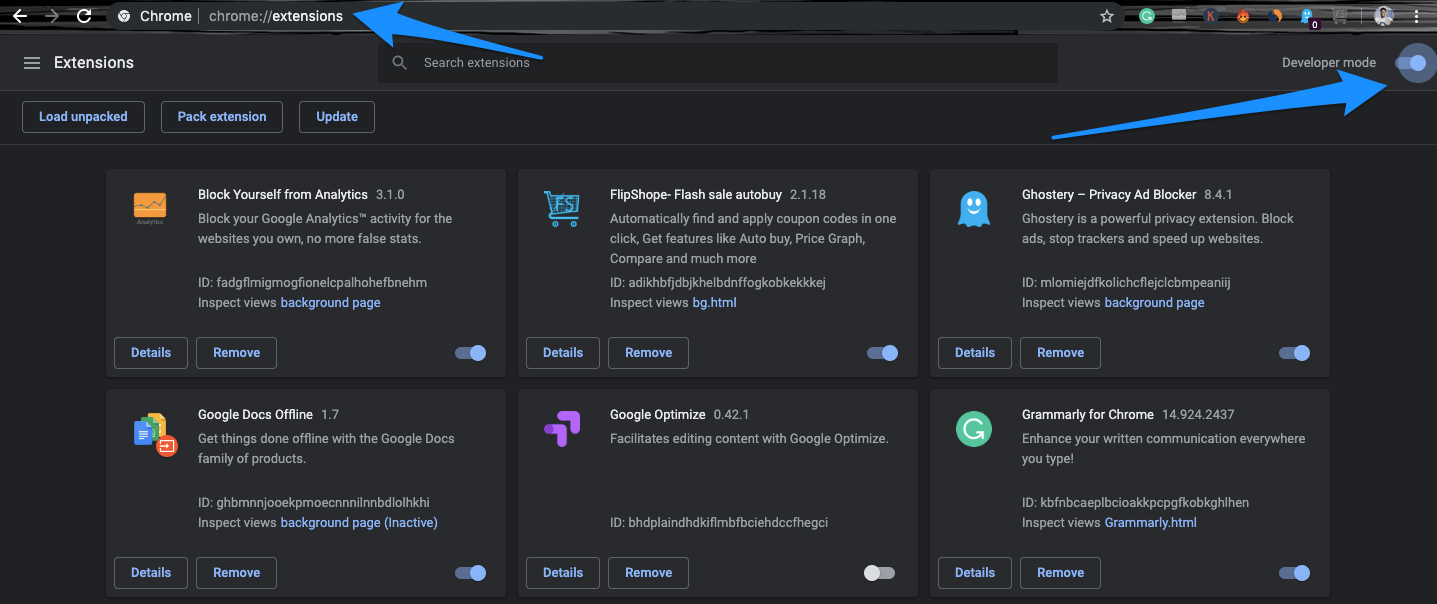 4. Now click on Load Unpacked and upload the extracted file.

5. The Chrome Extension is Added to Google Chrome Browser.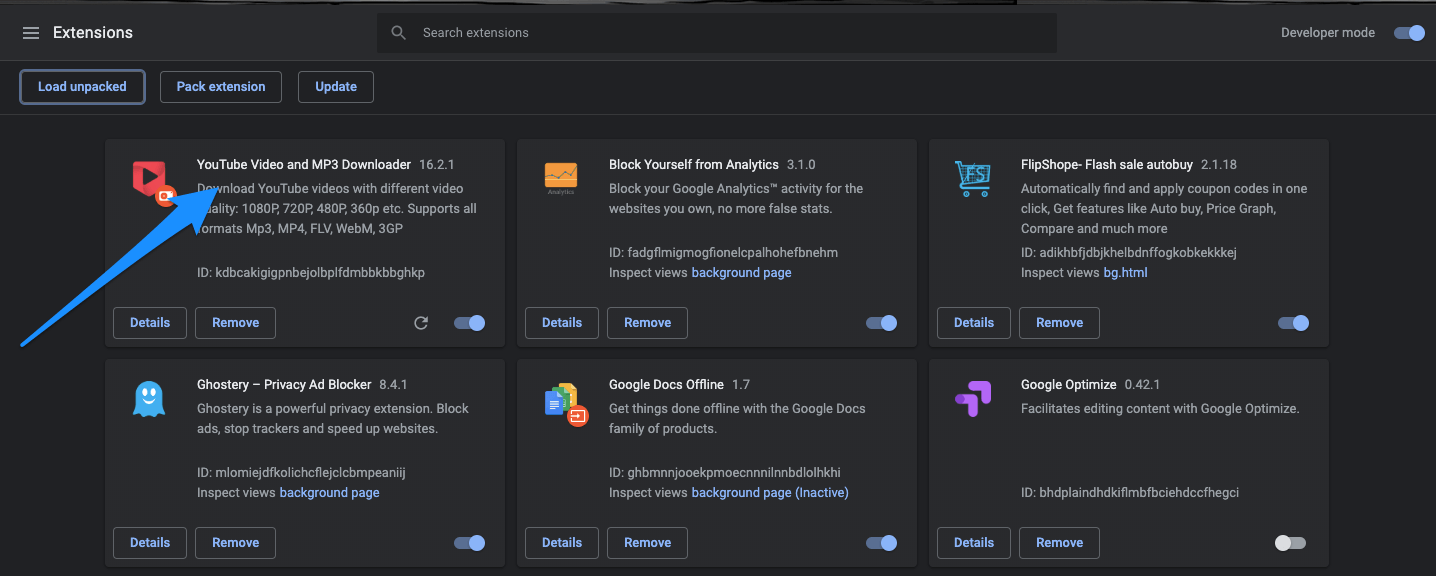 6. The extension is automatically added to Chrome with a download links just below the video title. You can download videos in 4K, 720P, 480P, 360P, you can also download videos in the mute mode without any Audio.
The extension also allows you to download the audio file in Mp3 and WebM format for free. Just with a click.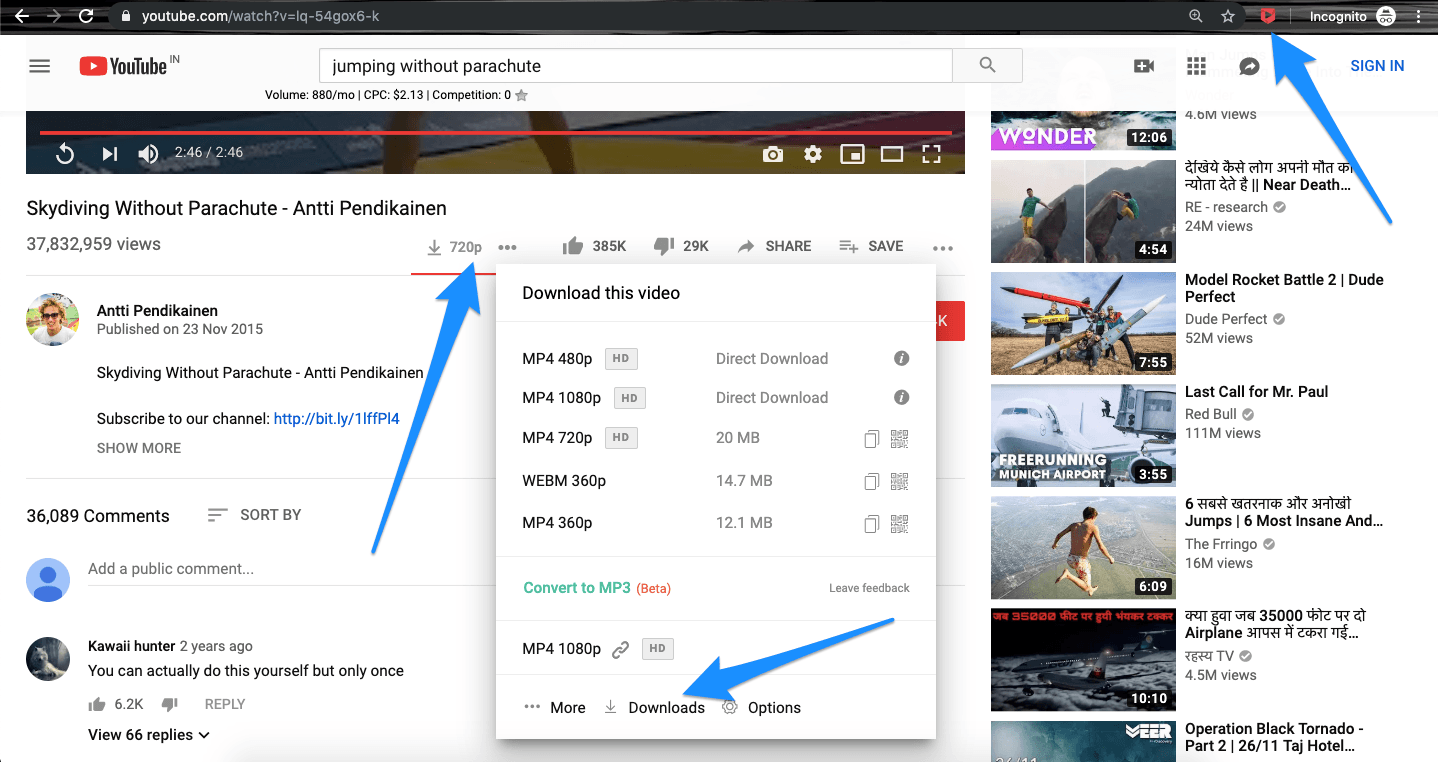 7. You also get a dedicated dashboard to track the download progress. Cheers!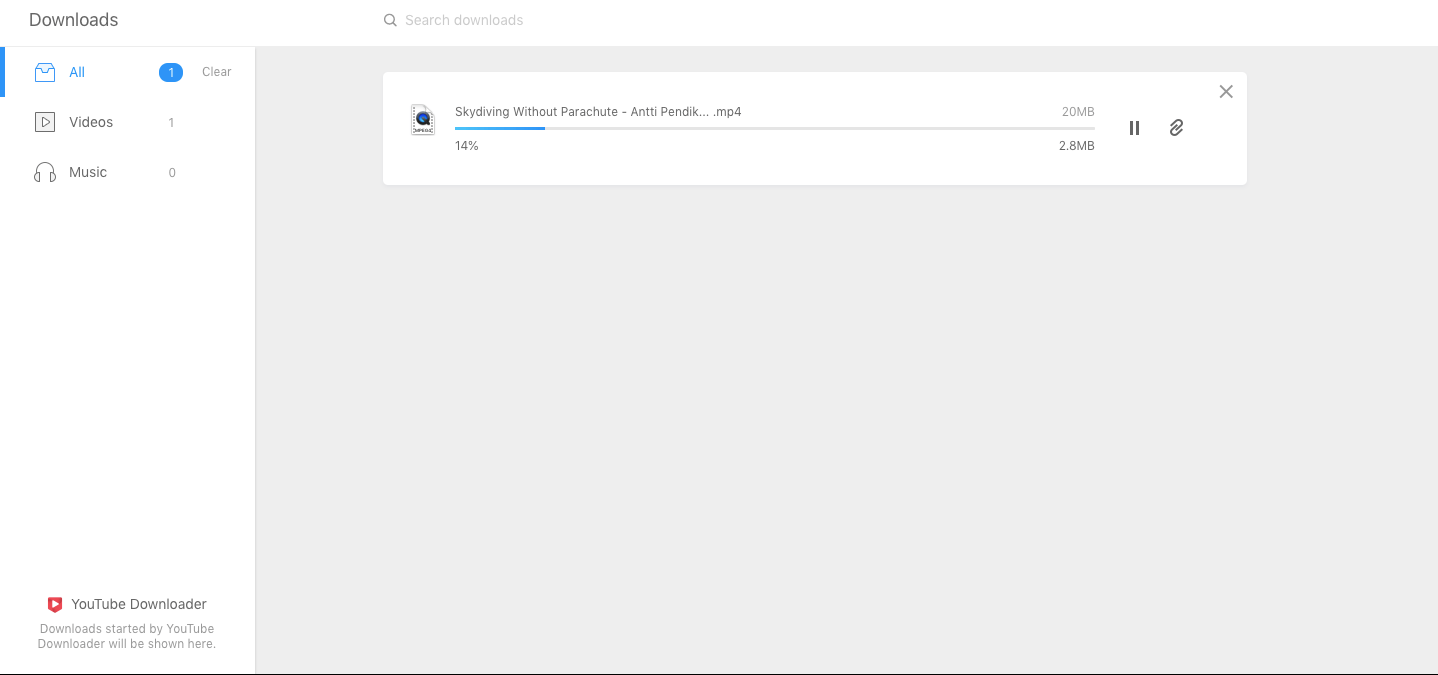 Download YouTube Videos with Savefrom Extension
Savefrom is the most popular YouTube Downloader service known to many. It is free to use and pretty easy, it was among the first free youtube downloader services offered online making it one of the most used websites for video download. You can Install Savefrom Extension on your Chrome, and directly enjoy the downloads from the YouTube Page.
1. Add the Chameleon extension from the Google Web Store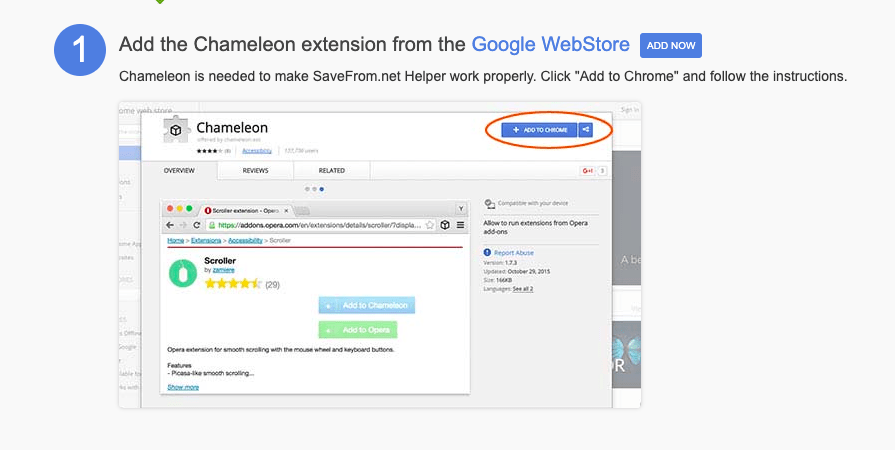 2. To be able to use SaveFrom.net Helper on your Google Chrome browser simply add the extension from Opera add-ons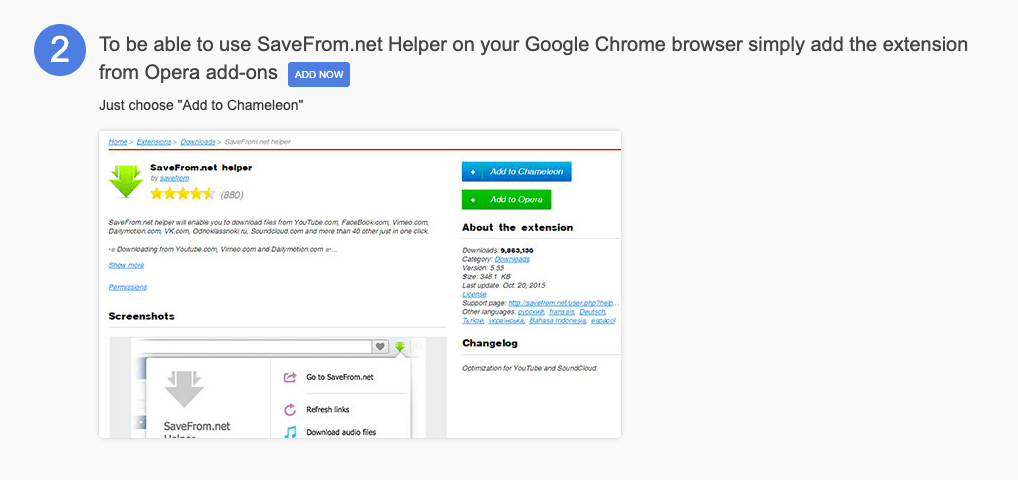 3. SaveFrom.net Helper can now be used from YouTube with a download button.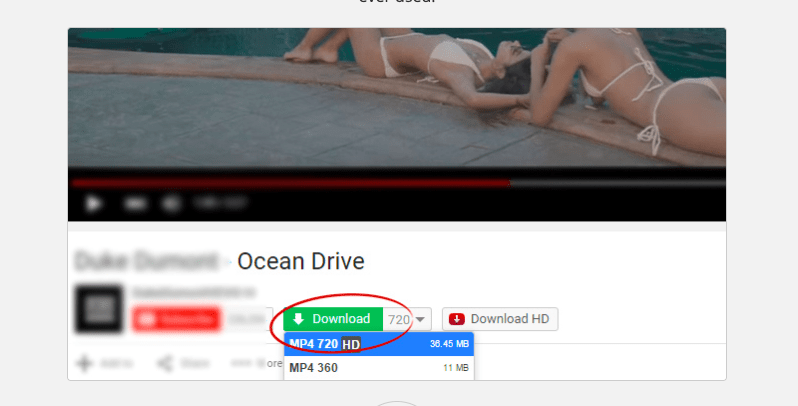 Other Popular Video Downloader Chrome extensions
Here are Other popular Chrome Extensions to Download YouTube and other Videos for Free
1. FastestTube
FastestTube is a Chrome Extension which makes video download simple. Just install the addon manually, open the YT site and you will see the download link. The installation is a little complicated but once added to Chrome the downloader works like charm. When you open a new YouTube video, you'll notice a Download button has been added to the video, which you can click to open a menu that allows you to download videos in both audio and video formats. You can save the video in 360p or 720p in MP4 format. You can also download the audio file only.
Read – Free YouTube Downloader Apps for Android
You get an ad-blocker and some other features which work little spotty and malfunction a few times. The installation is also shady. But once you get it right the addon works like smoothly without any issues.
Here are simple steps to add the FastestTube to Chrome.
Download and Extract the Zip File.
Now Install the bat file, install.bat
Open chrome://extension in the browser
Enable developers mode
Now drag & drop the fastesttube_xx_xx
The plugin will install and add itself to Chrome. Done!
2. YouTube by Click
YouTube by Click is a simple and powerful video downloader app which not only supports YouTube but also other popular sites like Dailymotion, Vimeo, Facebook, Instagram and more. YouTubeByClick supports all the formats in 8K, 4K, HD. You can also download or convert the audio files into ACC, WebM, FLV, WMV, MKV, WAV, 3GP and more. It used to be a Chrome extension but is now a native Windows software with a very simple UI and good download engine.
The Auto-detect feature of the software automatically shows a pop-up when you browse a web page with a video. You can simply select the format and click download to get the video file on your system. Being a native software, YTBC supports Edge, Firefox and IE along with Chrome.
The YTBC along with a pop-up download message also has a feature wherein you can paste the video URL, select the format, quality and download the video. You can download complete playlist making it a truly one-click software. Though it is not a natively built Chrome Extension, still is a very useful tool to download videos from all the popular sites with just a click.
3. GenYouTube Extension
GenYouTube is also available as web browser extensions and add-ons that can directly add the download button below YouTube video. The extensions are available for Google Chrome, Firefox, and Safari browser.
The GenYouTube is available as a chrome extension to generate download YouTube button, however, it needs the support of the third-party extensions called TamperMonkey. You can follow these steps to install GenYouTube on Chrome Extensions.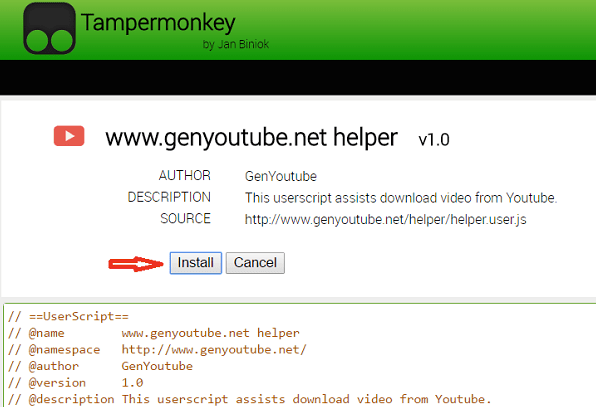 4. Flash Video Downloader
This extension claims to download videos from 99% of the websites on the net. And in our test, we found the same. Of course, one per cent includes YouTube. The extension is quite easy to use. You just need to load the desired web page with the video and then just click on the extension to check for the various resolutions to download from. Hit your choice and boom video in your device storage.
This extension is quite good and can reduce your job of switching between sites to download videos, it can help download videos from all the social media sites including Twitter, Facebook, Instagram etc. I recommend this Chrome extension heavily.
5. GetThemAll
This is by far the best download extension for Chrome and as the name suggests it can assist you to download almost all the files on the page.
It also keeps the browser smooth rather than few other extensions which end up making the chrome little heavy. You can download multiple files at a time with good speed.
You can change the download location and it also has advanced features of downloading from proxy servers and you can also change proxy settings. With such great features, DownloadAll is one of the best chrome extension for downloading files from the internet.
6. Download YouTube Chrome
Another simple one-click downloader plugin for Chrome. After the extension is installed in your chrome broswer, you can easily download any Youtube videos by clicking the download links which appear under the videos. Due to Google policy which barres downloading Youtube videos, it does not allow installing such genre of Chrome extensions.
Here are Simple Steps to Install Download YouTube Chrome
Download the extension zip file
Unzip and extract the zip file
Open chrome://extensions in your browser
Enable the checkbox of Developer mode
Click the Load unpacked extension button and upload the extracted folder.
The extension will be added
Go to Youtube and enjoy downloading.
Downloading Content from YouTube is against Google's Policies Article 5.B;
"You shall not download any Content unless you see a "download" or similar link displayed by YouTube on the Service for that Content. You shall not copy, reproduce, make available online or electronically transmit, publish, adapt, distribute, transmit, broadcast, display, sell, license, or otherwise exploit any Content for any other purposes without the prior written consent of YouTube or the respective licensors of the Content. YouTube and its licensors reserve all rights not expressly granted in and to the Service and the Content"
Note: For few of the extensions you may see a pop-up message to remove it from the browser. Just cancel it as Chrome doesn't support YT downloader extensions it shows the warning messages.
Conclusion: With the Chrome Plugin you can download YT videos with just a click. They are simple to use and are user ready. You can also download videos from other popular sites with other plugins listed above. I have given complete infographic steps to add a YouTube Downloader to Chrome. I am not affiliated with the software in any form. If you have any query do comment below.
If you've any thoughts on Best Free Youtube Video Downloader Chrome Extension, then feel free to drop in below comment box. Also, please subscribe to our DigitBin YouTube channel for videos tutorials. Cheers!