Reverse Image Search Engines, Apps, and Services are crucial tools when you're looking for similar images. Whether you are digging for information related to the image or trying to find out graphics or anything that matches the picture you have, you can always reverse search it.
Most of the time we use Google Images to find illustrations on the net. The only hardship is that once you find the image you are looking for, it is often of average quality or too small. In this case, reverse image search engines and apps can help you find related pictures with higher pixels.
There are more advantages of RIS that can help you in various scenarios. Below we have discussed the same.
Advantages of Reverse Image Search
The reverse image search engine has several advantages. For example, you have a likelihood to see if one uses without your authorized images of which you have the rights. You can also identify Internet users who use fake photos on a dating site and social media. Amazing tool, isn't it?
Sometimes you can end up with an image having a watermark. It's correct that editing software can provide you with results, but these are not always satisfactory. The best option to overcome this problem comes down to using reverse image search engines, apps, and services.
Moreover, you can also search for duplicate images on the web, find the source of the picture, explore a particular product or item by uploading images instead of using keywords, track the use of your images, etc.
Best Reverse Image Search
Here are the Best Reverse Image Search Engines, Apps, and Sevices for Mobile, Web & Online to Find Similar Images and Results.
1. Google Images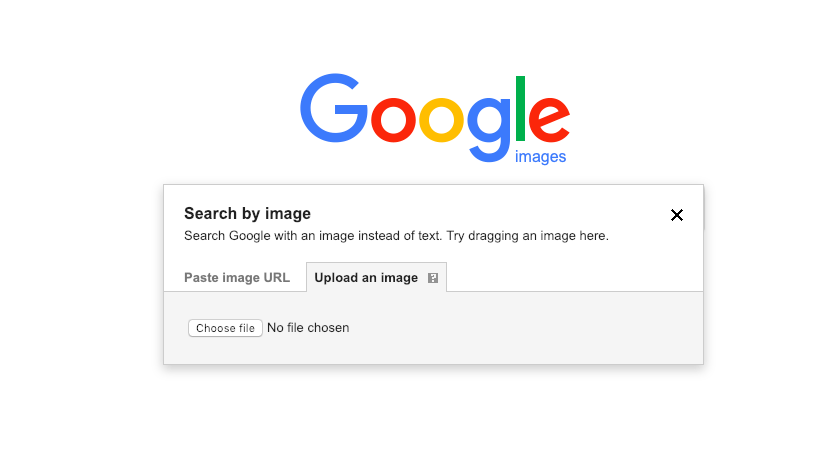 We are familiar with this tool, this is one of the widely used search engines all over the world. According to Wikipedia Google has over 1.5 trillion images indexed. To search similar images all you have to do is upload an image from your device or just drag and drop it in the search bar. Copying and pasting image links will also work. If you're using Chrome or Firefox browser you can right-click on the image and choose "Search Google for Image".
The reason why people acknowledge this tool is because it's completely free (you don't have to pay) and it's quite easy to work with. But the one thing we'd like to point out is that sometimes you might not get "visually similar" images, which means they are not similar at all. However, if you're dealing with tons of pictures Google's reverse image search engine is a good choice.
Visit Google Images
2. Bing Visual Search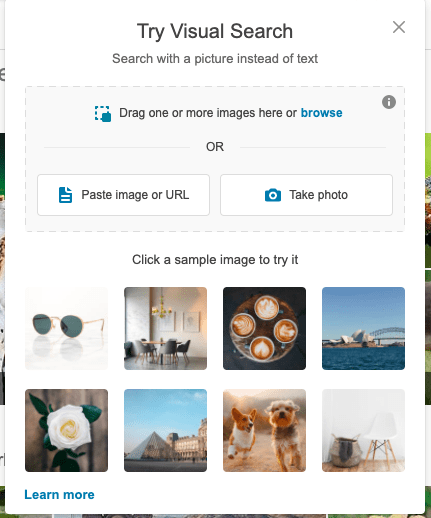 We have already mentioned several search engines with reverse search functionality, Bing's Visual Search also offers the same feature. You can either upload the image from your device or put the URL on the search bar. If you're a Bing user you might have noticed that, unlike Google, Bing image search results are higher in quality. So if you're looking for larger images, Bing Visual Search is the tool you need.
Bing mobile app also has the reverse search feature that we don't find in Chrome mobile app. Also, if you hate ads, you don't have to use any kind of apps on your device. The Bing app gives you a much better experience. One downside of using Bing Visual Search is that the results are a bit inaccurate as compared to Google but if it's okay for you, go for it!
Visit Bing Visual Search 
3. Reverse Image Search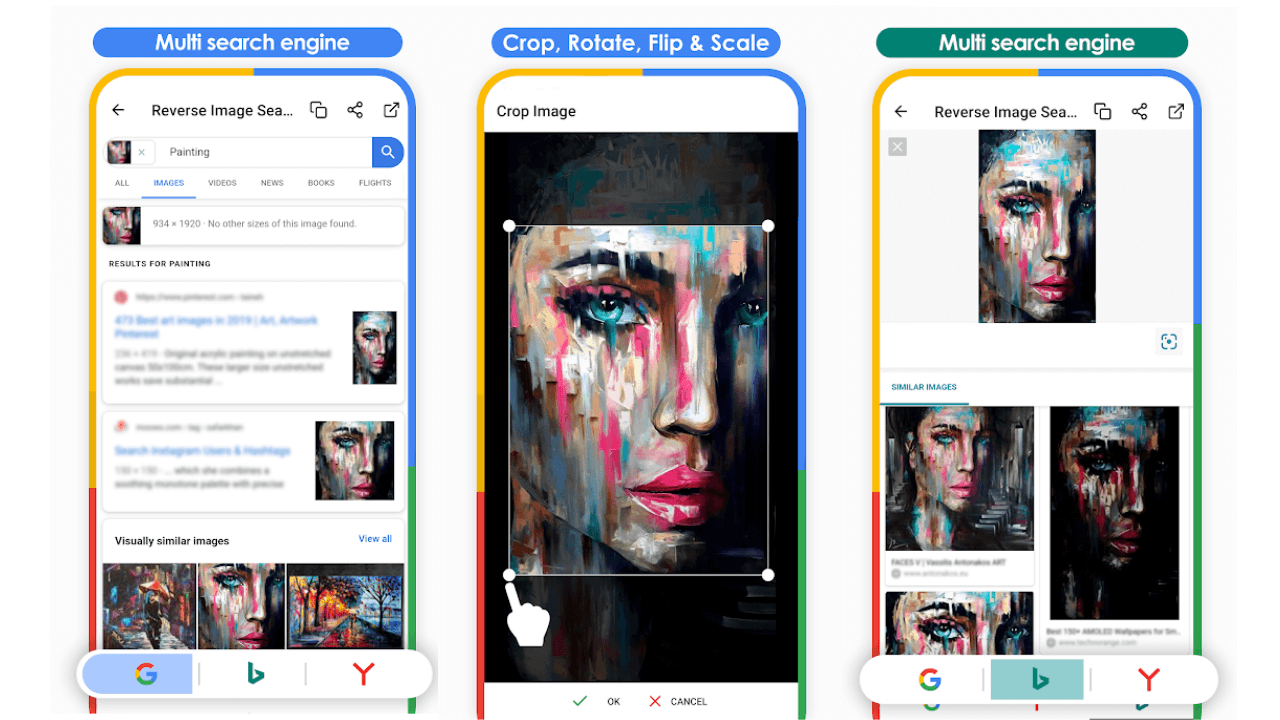 Reverse Image Search provides you result from multiple search engines such as Google, Bing, and Yandex. It also comes with a built-in translator to look for pictures from other languages. You can also compare photos as well. To get started, you can either upload the image from your device or take a photo through your camera.
You may also edit images before performing RIS. Control SafeSearch filter option makes sure to remove irrelevant images from the results. With a built-in screenshot, you can capture the images and share them to various social media sites, Bluetooth, email, etc. The user interface is simple although in-app Ads might bother you.
Price: Free | In-app purchases to remove ads
Install from Google Play 
4. Image Raider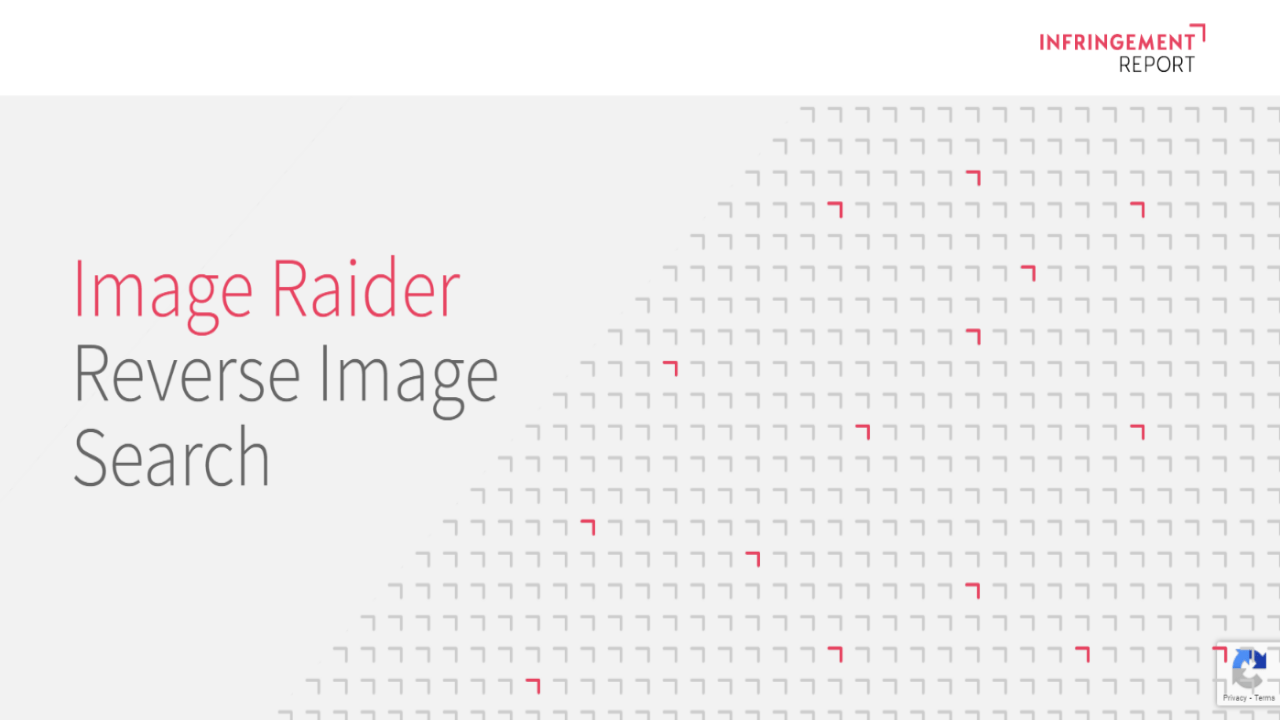 Image Raider is one of the best reverse image services for professionals, law firms who need to keep track of their image usage. Unlike other RIS engines and apps, it's a credit-based tool that can be used for long term monitoring of licensed images. If you are dealing with tons of pictures, you can put all of your work here and set the search frequency on a daily, weekly, or monthly basis. It reports real-time copyright infringement.
Apart from monitoring, you can also search for royalty-free visuals. To perform RIS, you can upload images from your device, via URL, and XML sitemaps. Choosing images from Flickr, DeviantArt and 500px are also available. As a paid tool, Image Raider is a bit accurate as compared to Google but takes much time searching for similar images. They also reward 50-100 credit points if you tweet about them on Twitter.
Pricing: $500 per 100,000 searches (Enterprise)
Visit Image Raider 
5. Search By Image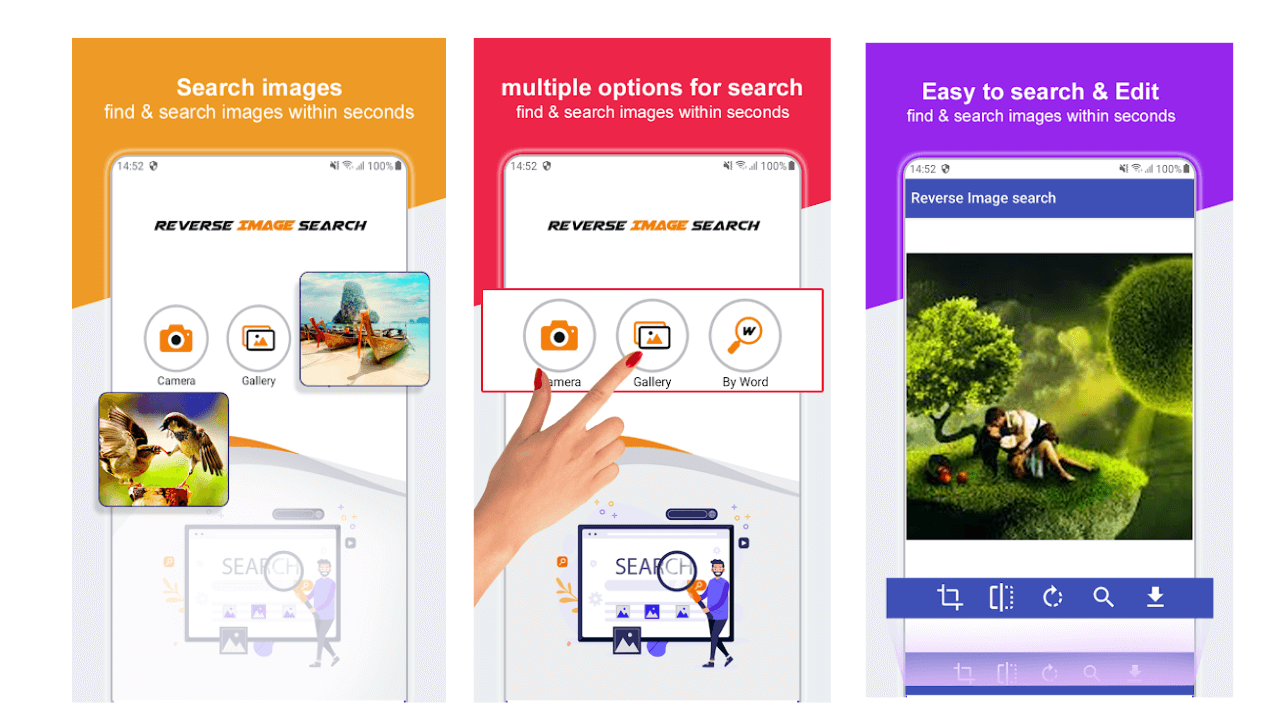 Search By Image is one of the best reverse image search apps available to find related photos on the web. The app has been downloaded over 100K times and has a strong rating of 4.5/5 on Google Play. It is quite easy to use, all you have to do is to upload the image from your device or capture it instantly from your camera, at this point you'll be directed to the interface for quick editing before performing RIS.
Now, using Google, the app will present your search results with similar visuals. If you want to save any picture on your device, press the download icon at the bottom right. You can also search for images by voice typing or keyword. Although, we have also noticed that the app is filled with annoying ads but you may upgrade to a premium version to get rid of them.
Price: Free | Premium to remove ads
Install from Google Play 
6. Yandex Images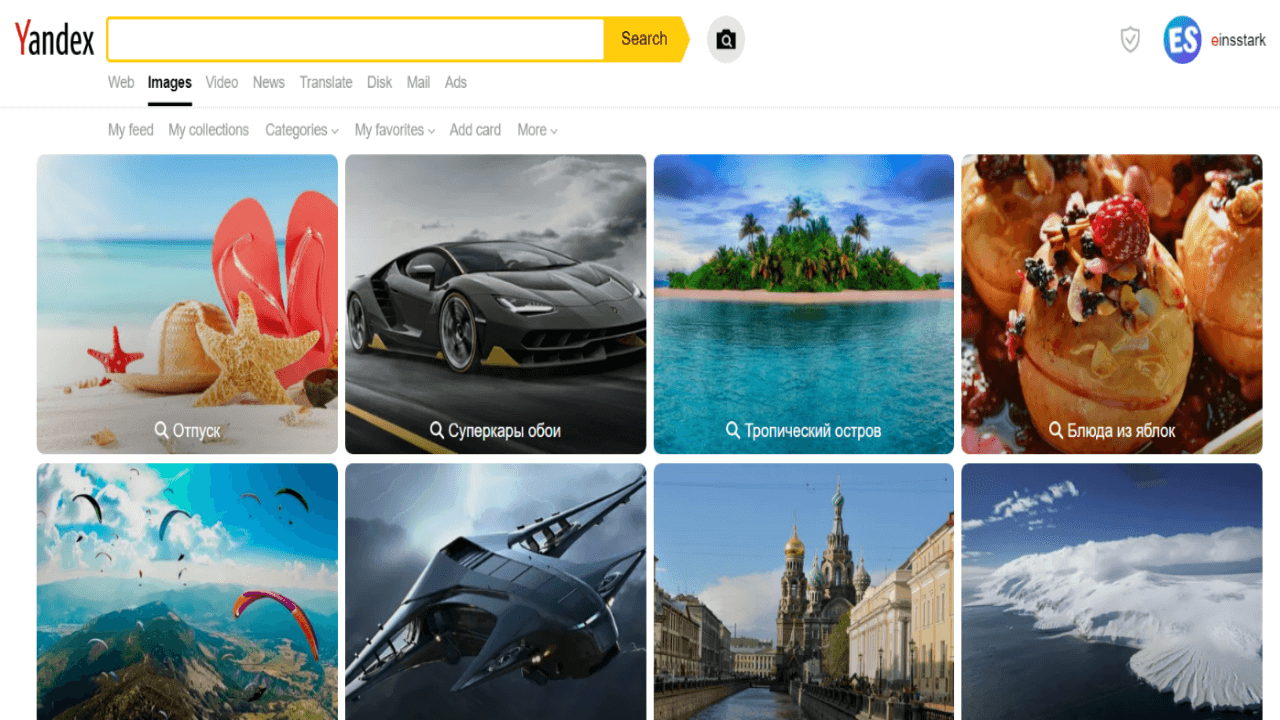 Yandex, the most used search engine in Russia, has its own reverse image search tool to track down duplicate images. Searching for an image is an easy task to perform, upload the picture directly from your computer, or pastedown its URL on the search bar. Although due to its targeted user base and the low number of presence in other countries, you might not always get what you're looking for.
It has fewer images indexed as compared to Google or Bing (next) but it's easy to operate with. If the image is related to Russia by any means, you'll surely get the results. If you're using Yandex Browser on your computer, you may perform RIS by right-clicking on visual and selecting 'search for this image on Yandex'.
Visit Yandex Images
7. Pinterest Visual Search Tool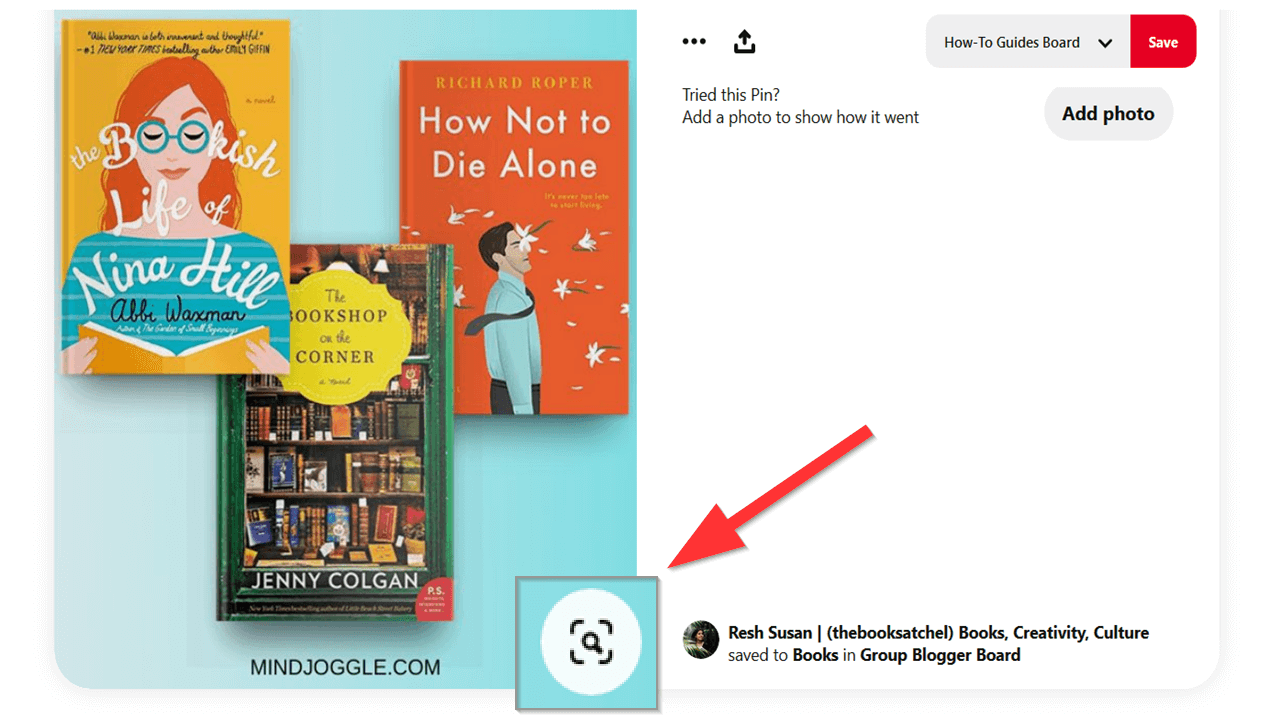 Pinterest Visual Search Tool is the result of an outstanding reverse search algorithm developed by Pinterest. If you're a Pinterest user you might have noticed a little tiny button in the bottom right corner of every pin. Clicking on that lets you drag the box over that particular image, from there you can either search for your similar visuals or a particular section that resembles other pins.
It's really helpful for pinners when they are looking for similar pictures and graphics. If someone has a product image but does not have any info about it, he or she can upload it to Pinterest and use this tool to get all relevant details. Most marketers use this reverse image tool to understand how Pinterest's search algorithm and ranking factor works by examining the search results and keywords pins are ranking for.
Visit Pinterest 
8. TinEye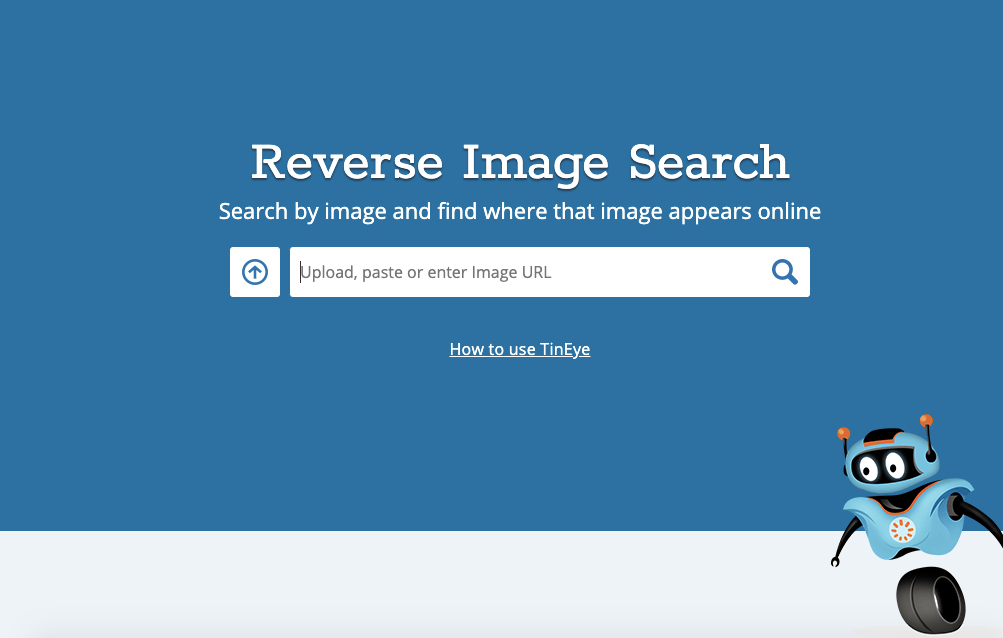 TinEye is one of the most famous reverse image search services, pattern recognition, and neural networks. You can easily find a specific image on the web as it has 1.9 billion indexed images or searches by URL. You also can sort the results by image size, by similarity, or by level of alteration.
The site also allows you to automatically group duplicates and has a tool that allows you to compare the images found with the image you are looking for. Here, you can see the history of your searches, and the site has a plug-in for Firefox and Chrome browsers. Finally, you can integrate the TinEye paid API on your site, for $3000 for 5000 searches and $1500 for 30,000 searches.
Visit TinEye
9. Pixsy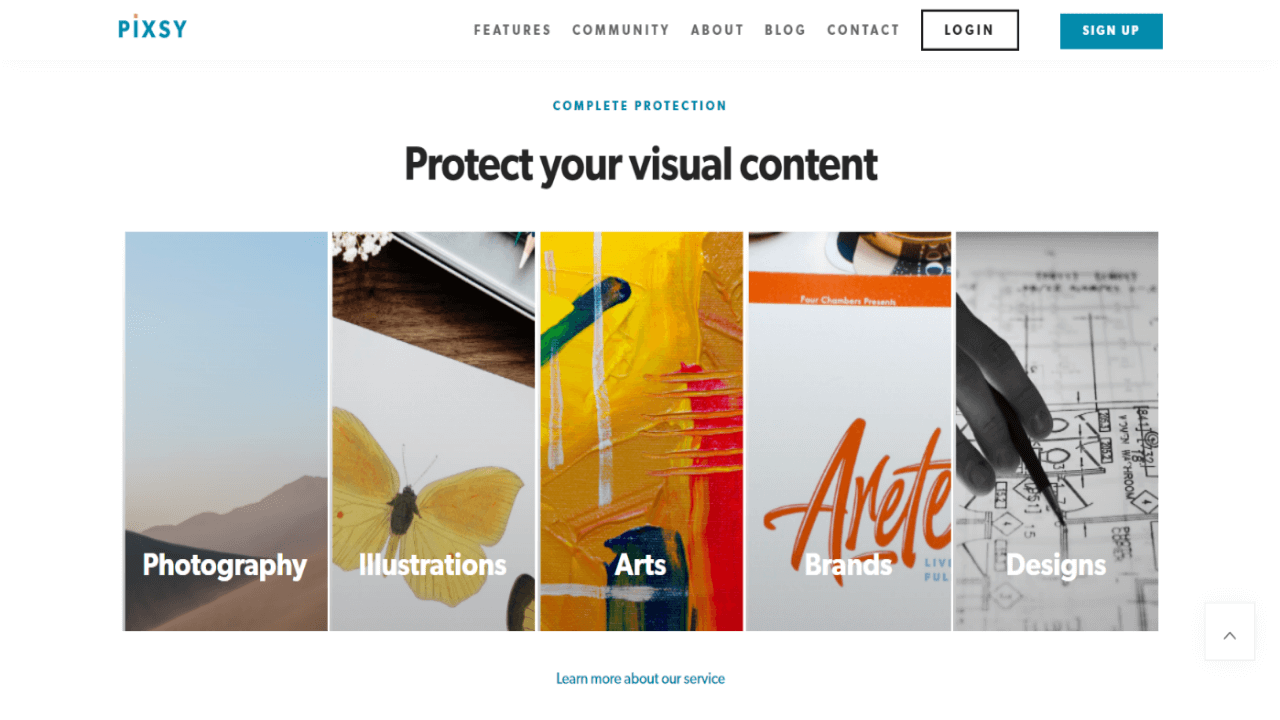 Pixsy is a great tool with its advanced image scanner and AI to guard your work and images against use without your permission. They monitor over 100,000,000 daily. Just like Image Raider (mentioned above), it is also a paid tool. It quickly finds copyright infringements and empowers you to take action.
The dashboard is quite handy giving you personalized info about your images. They also send real-time email alerts if they find anything related to your pictures on the web. Unlike other premium tools, Pixsy gives you protection for 500 images for free with unlimited import sources. You can instantly send legal takedown notices worldwide matching specific laws and languages.
Price: Free | $19 per month (2,000) | $39 per month (30,000) | $89 per month (100,000)
Visit Pixsy 
10. Berify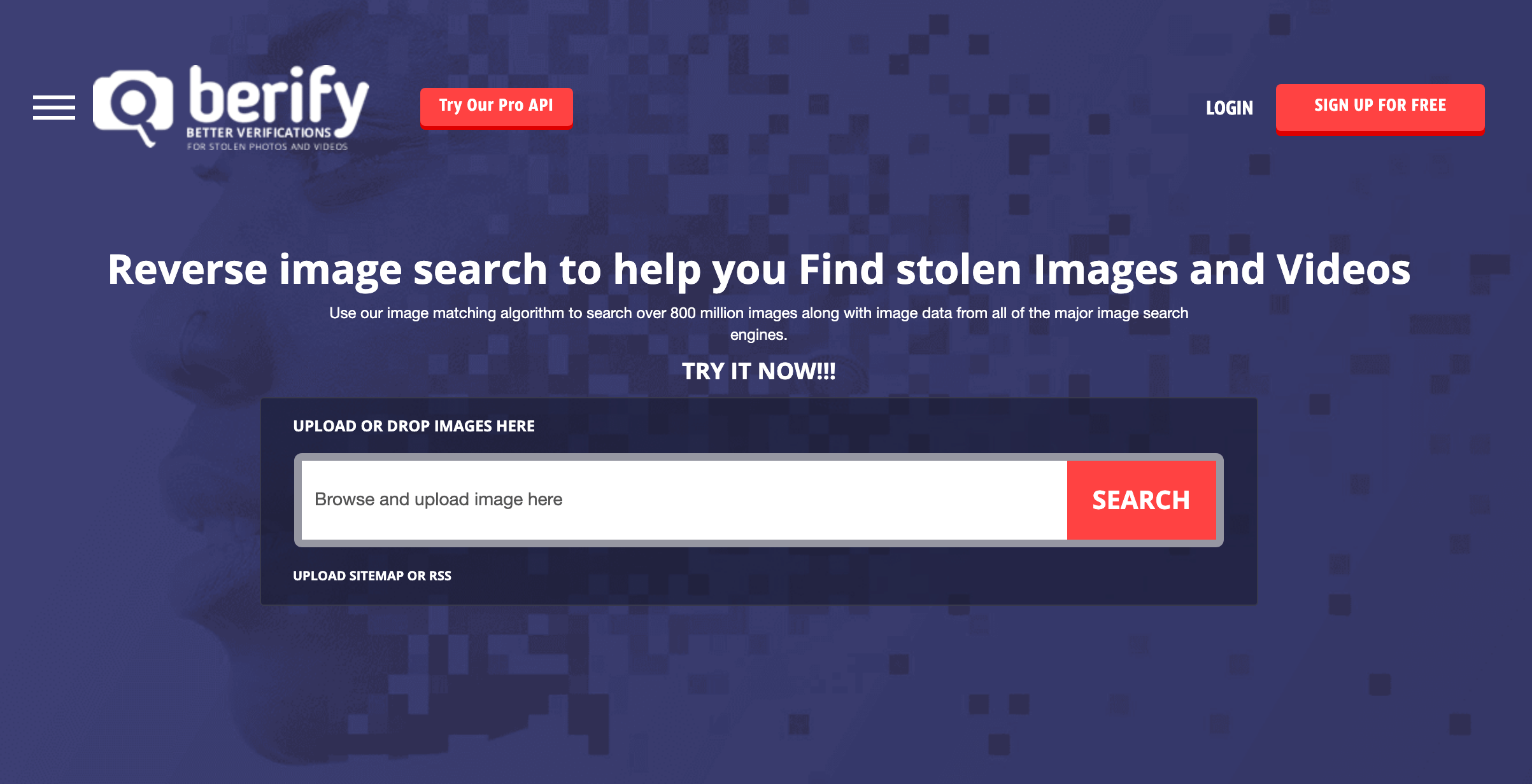 Berify is a proprietary solution and they supplement image matches with information from image search engines like Google, Bing, Yandex, and a few others. This gives you the most comprehensive results possible. You can import your photos using multiple platforms such as direct uploads, sitemaps, RSS feeds, links, etc. They also reverse video search by looking at video thumbnails to aid in helping you find the source of the videos.
Visit Berify
Conclusion 
So, these are the best reverse image search engines, apps, and services to search similar images on the web. Tools such as Google, Yandex, Bing, and Pinterest Visual Search are free to use. Mobile apps can also be used for performing RIS but you may want to upgrade if ads are disturbing your searches.
However, if you're a professional, graphic designer, or anyone who has tons of legal images to manage, you can use paid services like Image Raider and Pixsy to monitor and report real-time copyright infringements. Make sure to check out pricing details before opting in for it.
Featured Image Credit –Business vector created by pikisuperstar – www.freepik.com
If you've any thoughts on 10 Best Reverse Image Search Services, then feel free to drop in below comment box. Also, please subscribe to our DigitBin YouTube channel for videos tutorials. Cheers!