WhatsApp Web APK is the Web Browser Client for the Messaging App, which allows the user to access WhatsApp and all the related services on Android within the mobile App. Being the king in the messaging service, any changes to the App or release of any new feature impacts the users and user experience to a great extent.
One such powerful and useful feature released by WA is WhatsApp Web App with No Ads. A web-based service that lets users access WA over the website with all major features like sending and receiving messages. downloading and sending Media Files, forwarding messages, and seeing other stories. There is no official Web App by the company, but there are a number of 3rd party software that incorporate the feature into an App.
Note: I believe you are using the WA Web App APK for personal use only. And for accessing your own WA account or another person's account with his/her consent. I am not responsible for any of your acts. Be safe and use the app within lawful litigations.
What is WhatsApp Web APK?
WhatsApp Web APK Latest Download without Ads is the best utility tool that helps simulate the WA on a website; there are a number of services that let you access this feature on the App.  All you need to do is scan the barcode on the Whats Web App No Ads using your WA and gain access to all the Chats and Status.
You can perform all the actions which can be performed on the stock WA. WhatsApp Web To Go lets you access WhatsApp Web on your mobile phone or tablet. It has full support for sending pictures, audio and video – with a clean and easy interface.
The files have been scanned using various anti-virus Apps like Norton, Avast, and Kaspersky. They have also been tested for any vulnerability on various devices tweaking the App permissions. And from our test, we can say that the App is Safe to Download.
Features of WhatsApp Web-To-Go
Ad-Free – The app is FOSS and has Zero Ads.
Small File Size
Supports all Android OS version
Keeps you Signed
Simple and Easy to Use


Note: Other Variants of the App are Available to Download Below
Steps to Use WhatsApp Web Login
1. Open the WhatsApp Web APK App on your Android
2. A browser will auto-generate the QR code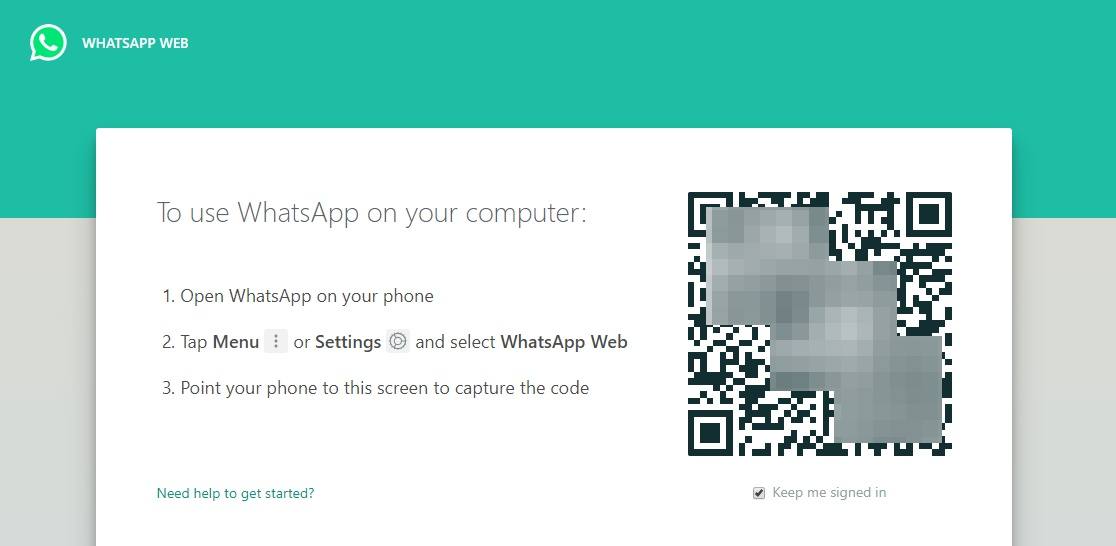 3. Open the WhatsApp app on your phone.
4. Tap on the 3 dot menu option on the App.
5. Select Linked devices from the list.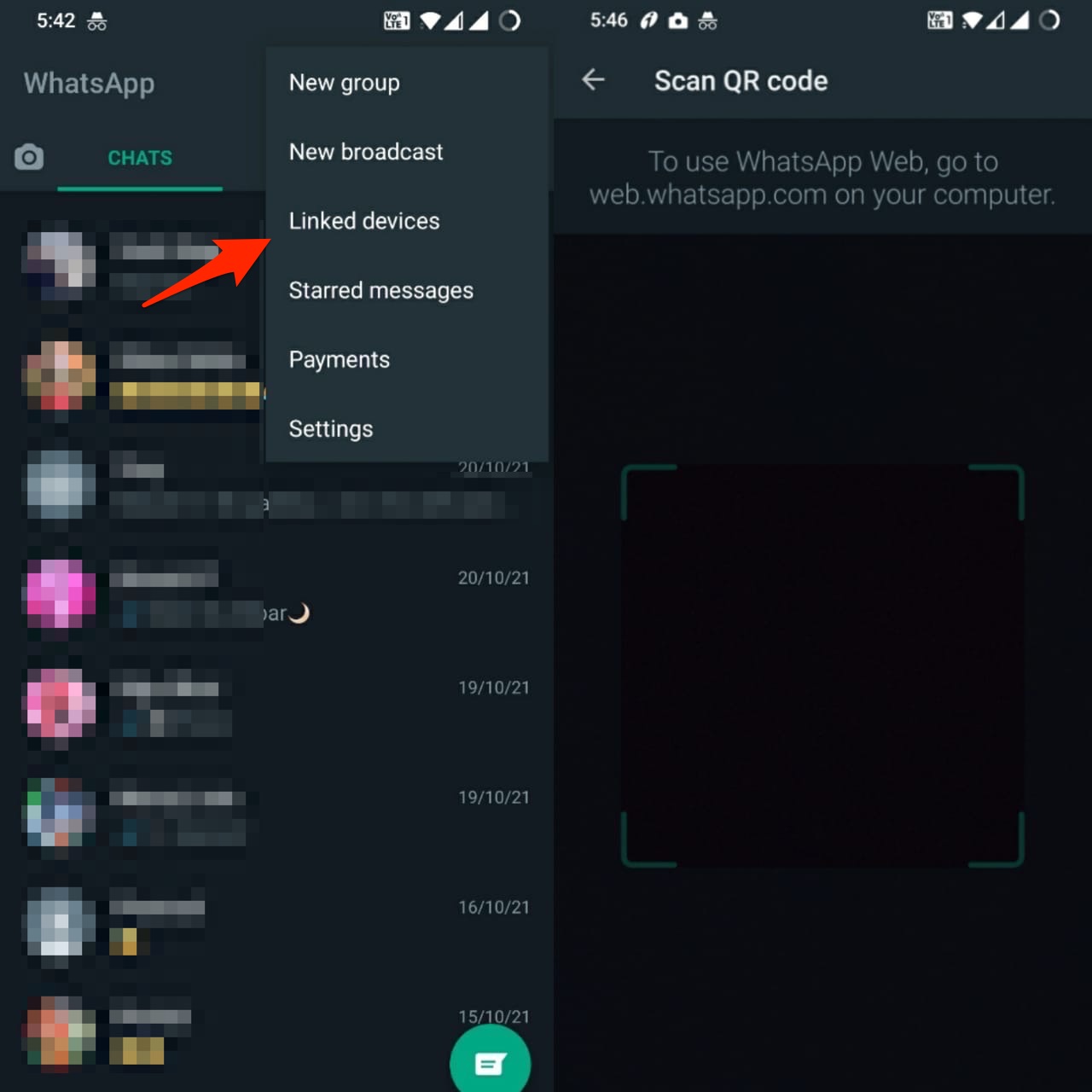 6. Tap on the Link A Device to add the computer device.
7. For iOS Devices click on Settings and then open WhatsApp Web/Desktop.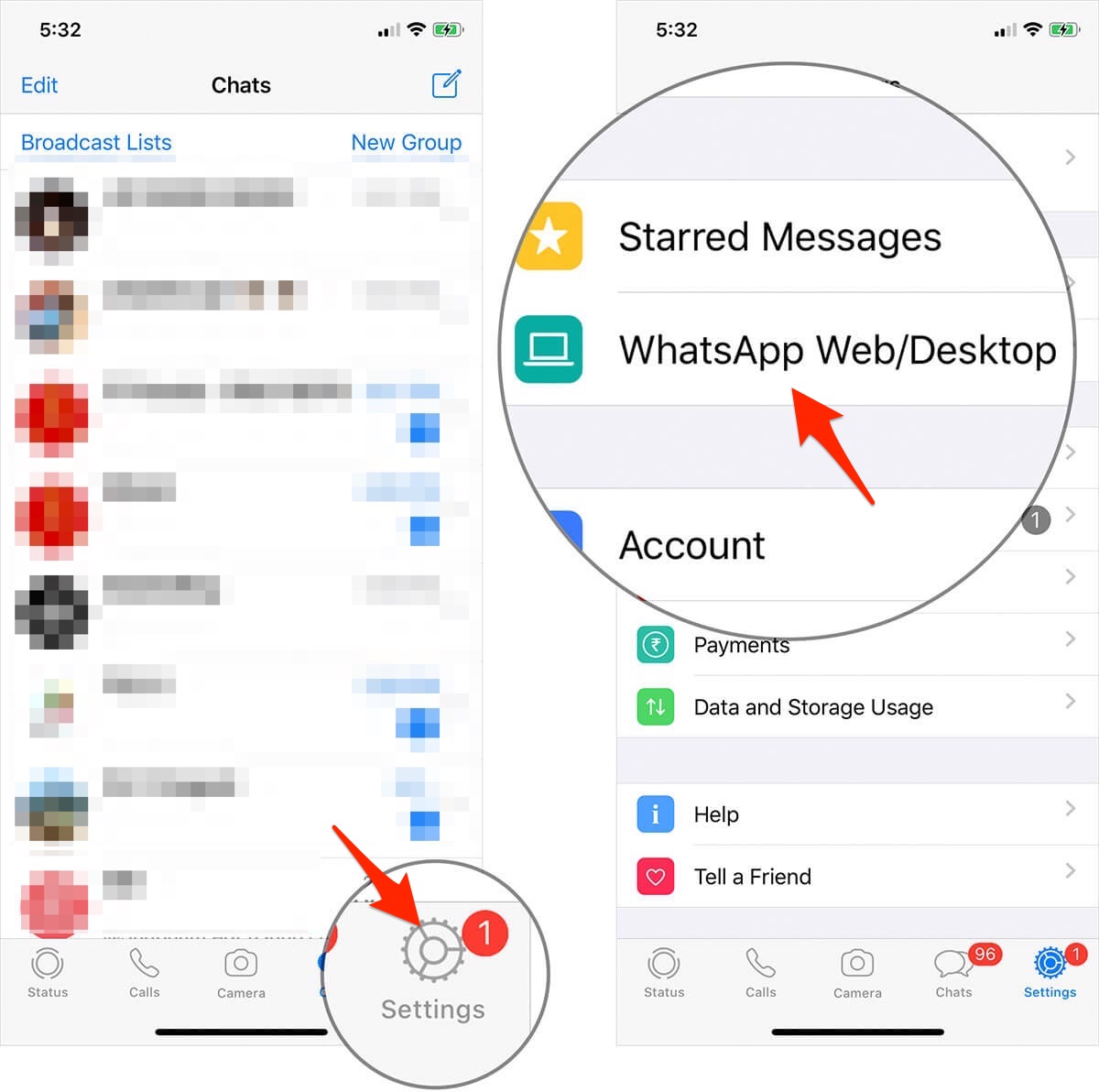 8. Scan the QR code displayed on the browser using the WhatsApp Web scanner on the mobile.
9. That's all! the WhatsApp messages will be synced with WhatsApp Web APK and ready to access
Other WhatsApp Web Apps For Android
Here are the best WhatsApp Web APK Apps for Android to Access WA on mobile software with all the features.
1. WhatScan for WhatsApp

WhatScan for WA turns your mobile phone into a powerful QR code reader. By using the WhatsApp Web feature of your WA scan the barcode and chat. The WhatScan App, lets you access all the messages from the WA, which you can read, send, making changes, and see status download images and videos in a similar fashion as done on WA. The App is lite and consumes low data, RAM, and battery.
Features of WhatScan
Read Messages, Send Messages, Change Profile Picture.
Change  Status, Download Images
Inbuilt App Locker
Forward Images
Send Images from Gallery and Camera
Download and Forward Videos
Send attachments and files
Lite in weight
2. WhatsWeb for WhatsApp
WhatsWeb for Whatsapp is a simple and fast app that lets you open the same account in 2 different smartphones or tablets for free.
You can use the same WA account on mobiles and tablets.
You can have two accounts in the same cell.
Send and receive messages, pictures or videos from friends and family with WhatsWeb
Support all languages
Whatsapp Web Messenger and Chatting
3. WhatsWeb for WhatScan
WhatsWeb for WhatScan allows you to run two WA accounts in a single device. You can also run the same WhatsApp account on multiple devices.
Open the same WhatsApp account on multiple devices
Scan the QR code to sync your account to whats web.
Dual WhatsApp
WhatsApp Clone.
Full access – chats list, chat history, messages, photos, and files on multiple devices.
4. Whatscan: QR Code Scanner
Another good WA Web App which lets users access WA on the Web. With CloneZap you can synchronize your phone and tablet at the same time and can also add several Accounts in a Single Device.
Support Message Notification
You can access all the messages
Add multiple accounts
You can sync your phone and tablet at the same time in a single account
Audio Conversations, Pictures, and Videos can be Synced
5. Whatscan for Whatsapp Web
Just need to open Whatsweb for the Whatscan app and scan a QR Code from another app and now you are ready to use the Dual Chat feature with this Web Clone App. Whats Web Scan app automatically update and sync all the chat from your linked Whatsweb app. You can read all the messages and replay them with the help of the Whatsweb Scanner
Web Scanner Features
Whatsweb for Whatscan automatically syncs all the chat messages.
You can open and read any chat from this Whatscan for Whatsweb app.
Access to all the media and chat.
You can reply to any of your friends and get a response back.
You can also delete chat messages with the help of Whats Web Scanner.
Real-Time Messages.
How to Use WhatsApp Web on Mobile Without any App?
Here are simple steps to use WApp Web Manually on Mobile Phone without using any Web App.
Open any Browser which supports Desktop view.
Go to the settings or Menu options of the Browser and enable the desktop view.

Now in the URL box type web.whatsapp.com
You will see the desktop version of the page with a QR code.
Scan the QR Code with the WhatsApp account which you wish to track. Done!
(To scan Code, WA Home Screen → WA Web → Scan the Barcode.)
How to Log Out of WhatsApp Web?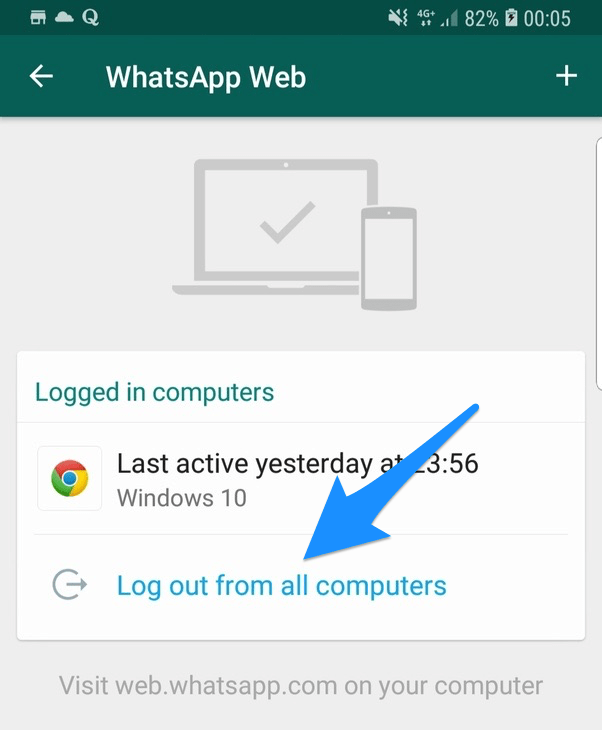 Go to WhatsApp Web Option in WhatsApp
Here you will see All Active Sessions
Click on Log out from all Computer. Done!
How to Know if Someone is Spying via Whatsapp Web?
If you think someone is accessing your WhatsApp chat and media then it is better to safeguard yourself. It only takes a few seconds for a rouge to access your WhatsApp with any of the App listed above. In case if you missed it, I want to let you know that the first evidence will appear on the cell phone itself in the form of a notification. If someone scanned your WA QR Code.
You can check any account used on the WA Web with the following steps.
Open WhatsApp.
Click on the menu option indicated with 3 vertical dots at the top right corner.
Here click on the WhatsApp Web option and you can check for any logged device or App which has access to your WhatsApp.
If you find any computer logged in without your knowledge then quickly log out.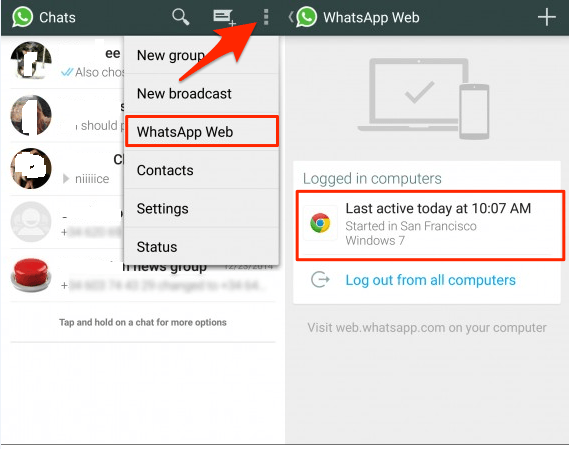 Read: How to be safe from WhatsApp Spying?
Conclusion: With the Web App you can access the WA Apps account on any device and simulate the App and its interface with all the features which include sending and receiving messages, sharing and forwarding messages, downloading files, and seeing status and profile.
Note: I hope the post was helpful. Do comment below for any assistance or support if needed. I do not endorse spying and hope you are using the App for personal use only. I am not liable for the app and for any query you should contact the developer of the apps.
If you've any thoughts on WhatsApp Web App Download for Android, then feel free to drop in below comment box. Also, please subscribe to our DigitBin YouTube channel for videos tutorials. Cheers!