Today as Microsoft rules 74% of the market share when it comes to the best OS for PCs and Laptops, iOS devices, on the other hand, have captured the Smartphone market. And undoubtedly, a huge crowd of users are using a combination of both. However, the main problem that arises between iOS and Windows is the gap in communication. If you use both operating systems, you should know that there exists no standalone medium that connects an iOS device directly to your Windows machine.
This leaves the users to try out a bunch of workarounds just to share some data between the devices. But Microsoft has finally put an end to all the struggle by expanding their Phone Link app to support iOS devices as well. The Windows Phone Link application has been in existence for a while. But until now, it only supported Android devices and not iOS. Finally, Microsoft's announcement of rolling out an updated version of the app with support for iOS changes everything.
If you have previously used the Phone Link app on your PC, you should know how it creates a seamless connection between your phone and PC. Likewise, now you will see the option for iPhones as well. With this upgrade, users can now work on both devices simultaneously, share data quickly, and increase productivity. Want to know how to connect your iPhone to your Windows 11 using Phone Link? Well, in this article, we have shared a step-by-step guide to help you throughout the entire process.
Steps to Link iPhone to Windows 11 using Phone Link
On 28th Feb 2023, Microsoft published an article announcing the launch of their new Phone Link app update with extended support for iOS devices. Then, the app was made available to only a few users connected to the Microsoft Insiders Program. But now that Microsoft has made the update publicly available to all, users want to leverage the app to ease their life. So, here is how to connect your iPhone to Windows 11 PC using the Phone Link app.
Click on the Start button and search 'Phone Link' query.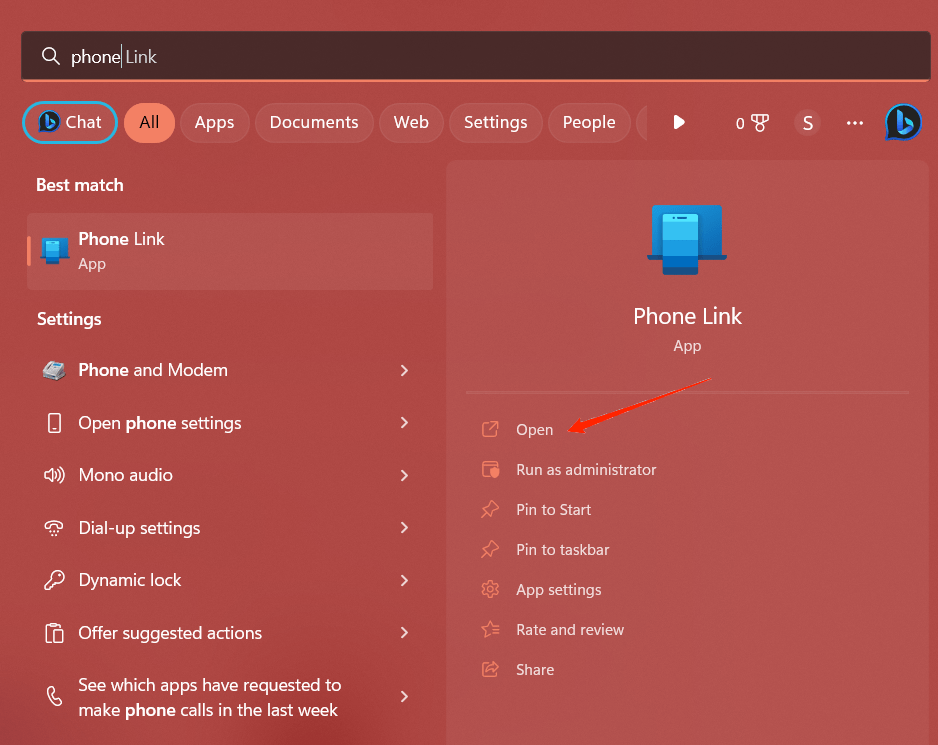 Open the app, and you will see an interface like this. Simply click on 'iPhone' to connect your Windows device to your iPhone.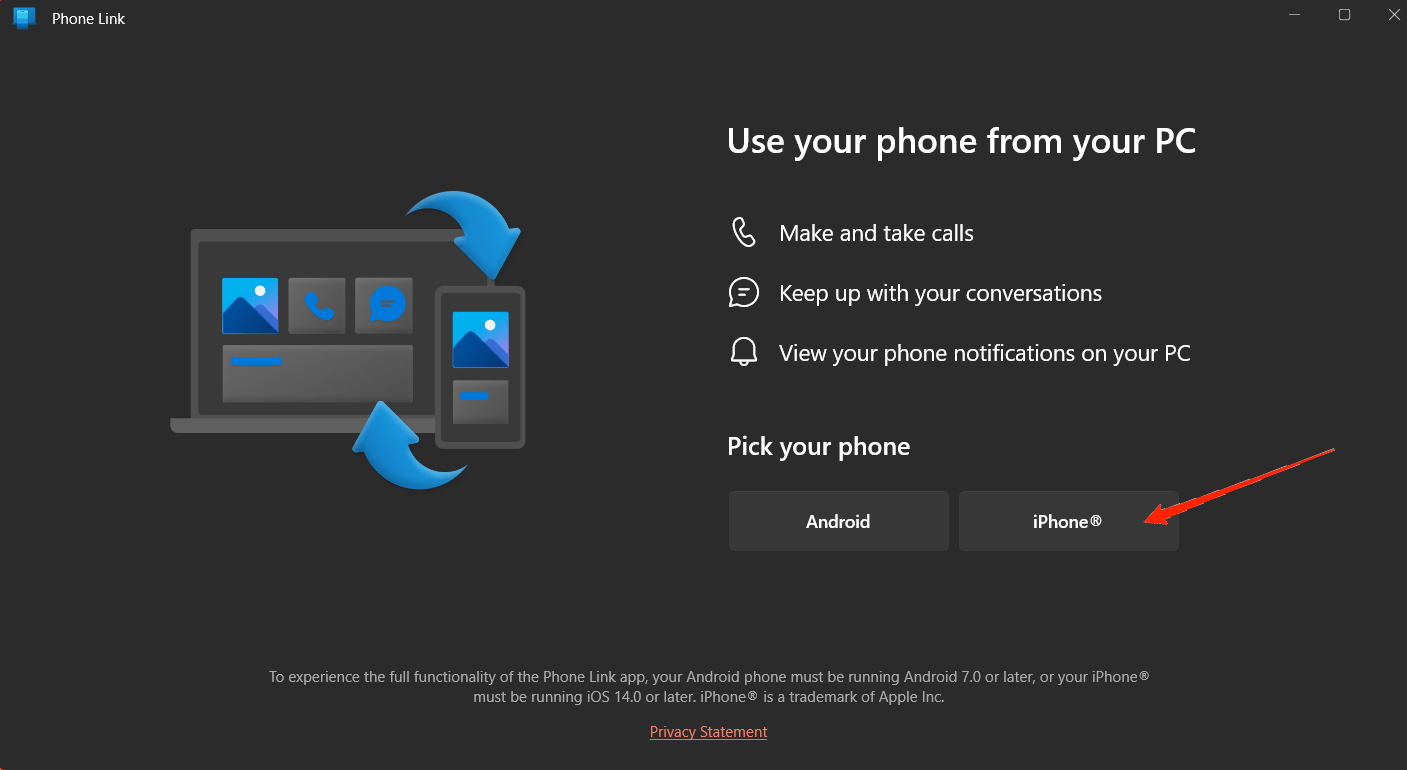 Click on Turn ON Bluetooth.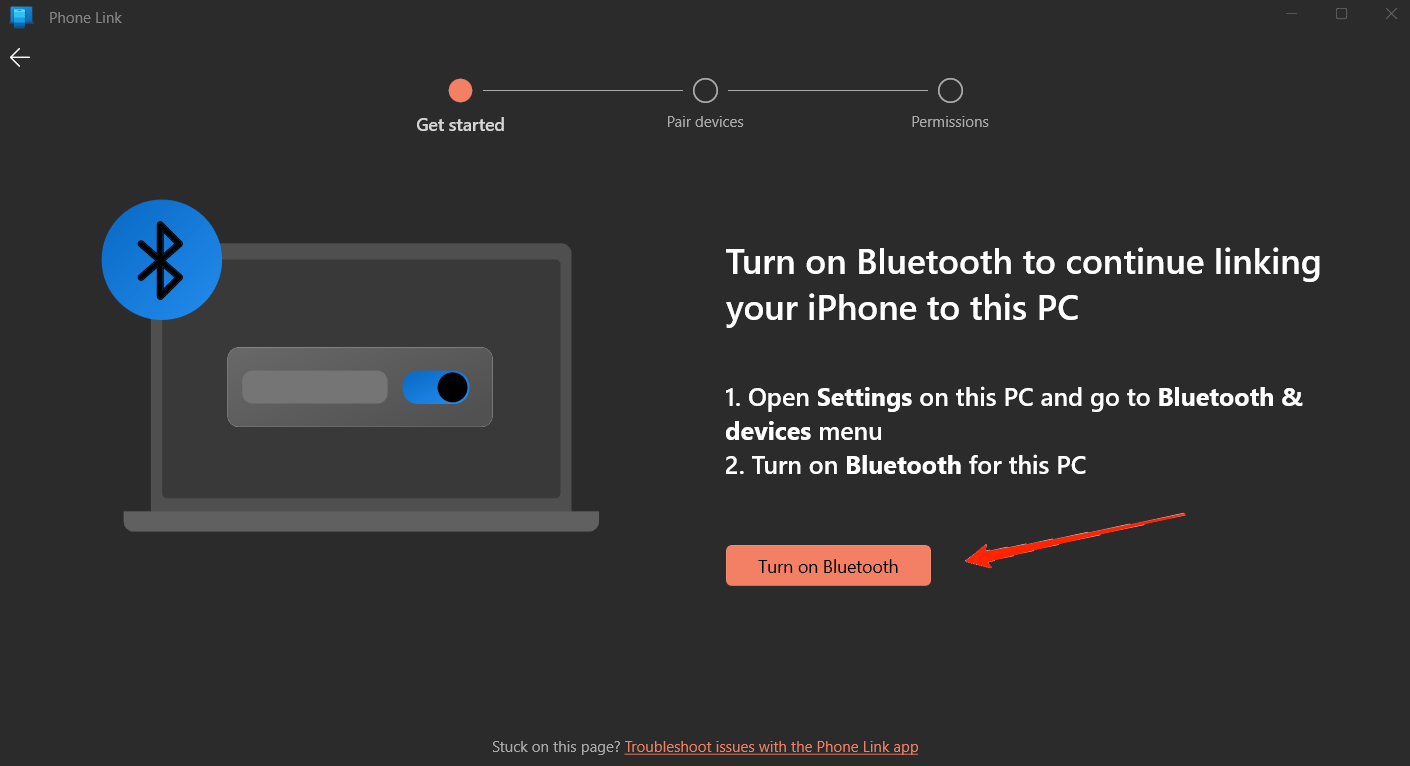 Now, scan the QR on your iOS device to download the companion app.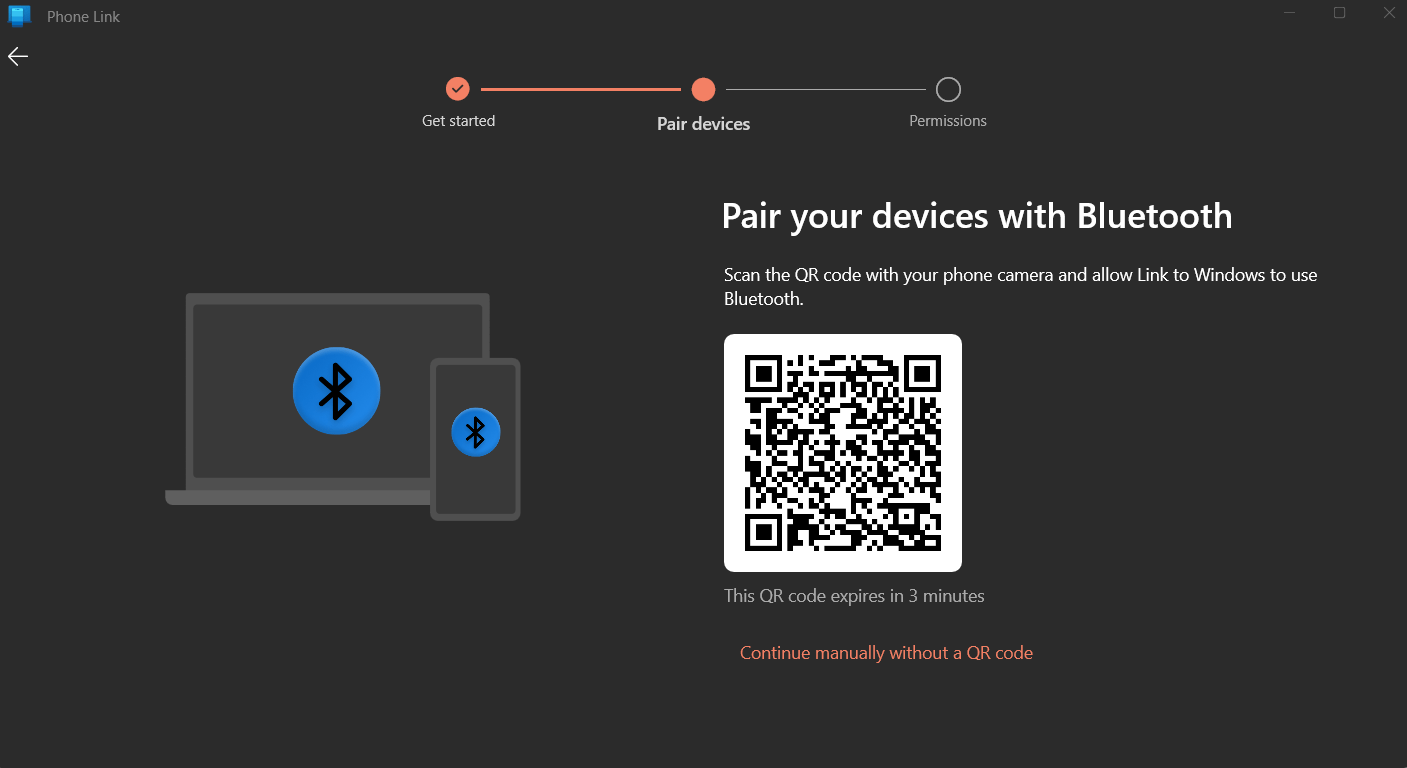 Launch the Phone Link app on your iPhone and confirm the code to pair the devices.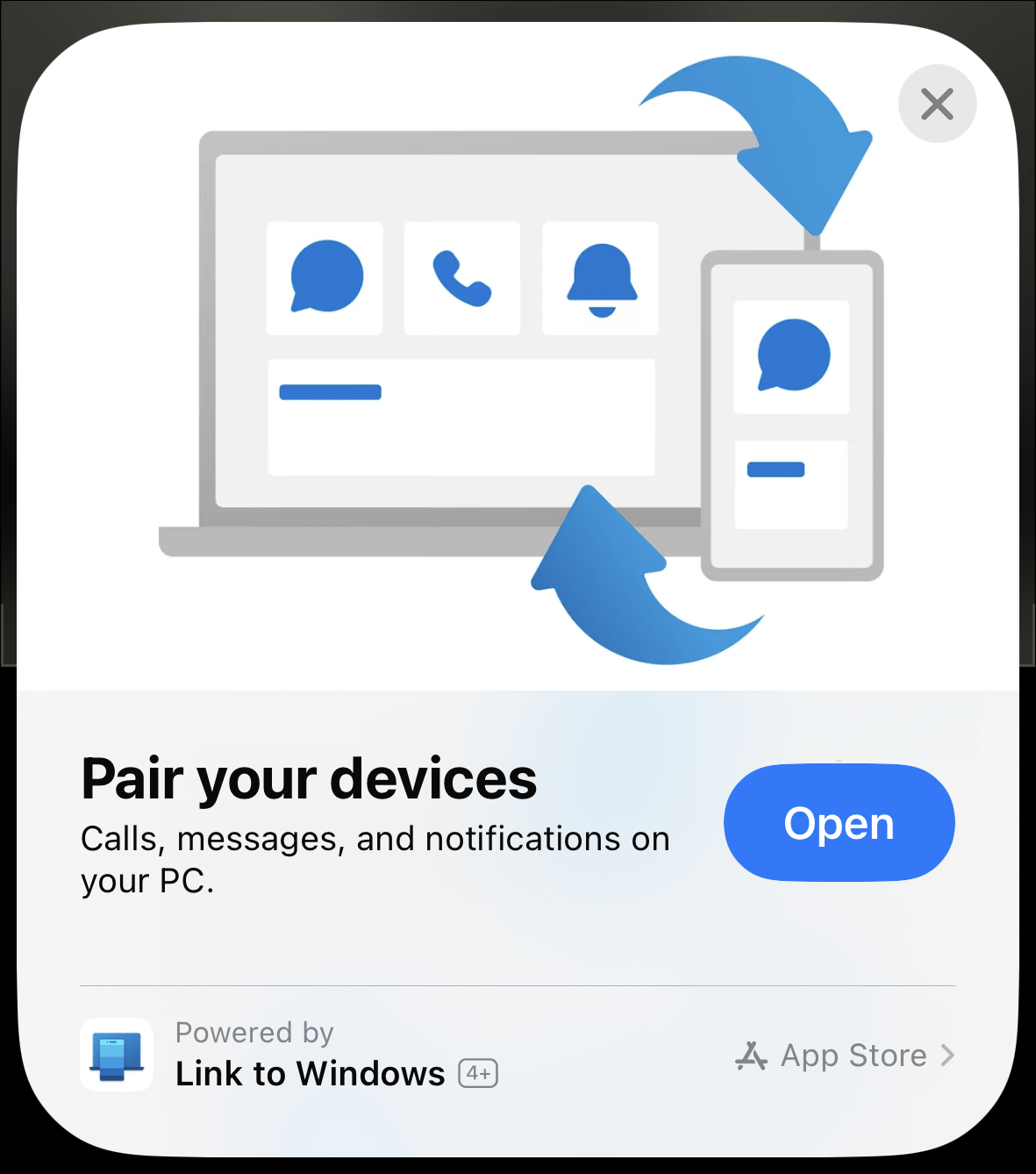 Lastly, confirm all the required permissions on your Windows machine to connect it to your iPhone.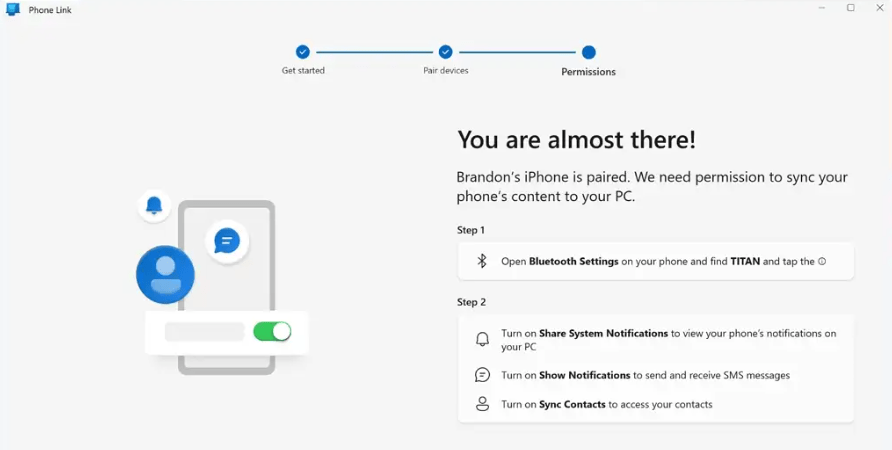 Note that the QR code remains active for 3 minutes only. So, if you exceed the time limit, you will need to re-open the application and regenerate a new QR to pair the devices.
Final Words
Well,  that is all you need to know to connect your iPhone and Windows 11 device through the Phone Link app. Surely, this feature was much needed and will help the whole crowd get easy access between their devices. Most importantly, Microsoft's way of keeping things easy for its users is what makes it such a grand success. The same can be seen with the all-new Phone Link app as well. You just need to follow these couple of steps, and you will be done even before you realize it. So, let us know if you liked the information or if you have any further queries on your mind.
If you've any thoughts on How to Connect iPhone to Windows 11 using Phone Link?, then feel free to drop in below comment box. Also, please subscribe to our DigitBin YouTube channel for videos tutorials. Cheers!