You would be leaving in the stone age if you have not heard about Netflix. Netflix is the best place to binge-watch shows, watch movies, and other highly rated programs. The service hosts most the popular TV shows along with classics, animations, animes, movies, documentaries, and its own originals. Netflix may be called the epitome of online entertainment, given its reach and the quality of content offered.
Many online streaming websites on the internet are deceiving in nature, and they just try to inject malware into your device. The free broadcast of copyrighted content costs billions of dollars to the entertainment media and film production industry. Production houses are raising their voices against all the unethical online content providers.
If you are looking for free services like Netflix, then we have come up with some of the best sites and apps, like Netflix, which offers Movies, Web Series, Animation, Documentaries, TV Shows, and more that you can stream for free.
Note: Use the Services Below at your own discretion. We are not liable if any damanged caused.
Best Free Netflix Alternative Sites
Here are the Best Free Alternative Websites Like Netflix to Stream Movies and Shows for Free
Movies Ni Pipay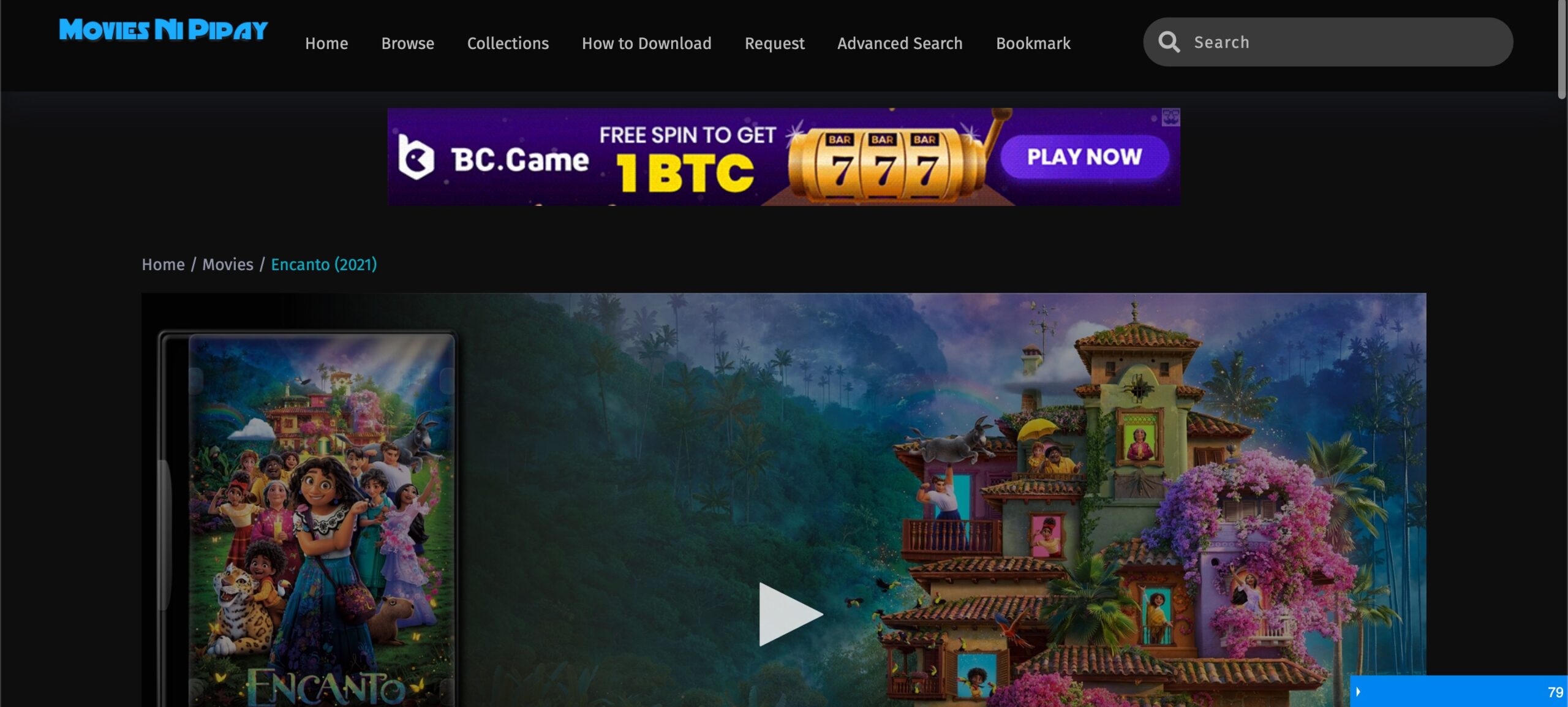 MoviesNiPipay is the one-stop site for downloading movies and streaming them online. You get to watch movies in HD quality, and the site updates the new content regularly. It is similar to other sites of the same nature. You get to watch new movies soon after their release. You can have access to the latest TV Shows and Movies from around the world. The Service is simple to use; just search for the program, play, or download.
You are given download options below the video for different resolutions and sizes; you can select the one you feel and download the movies.
Visit MoviesNiPipay (Not Working use VPN) | MKVKing (Alt Download Site)
Tubi TV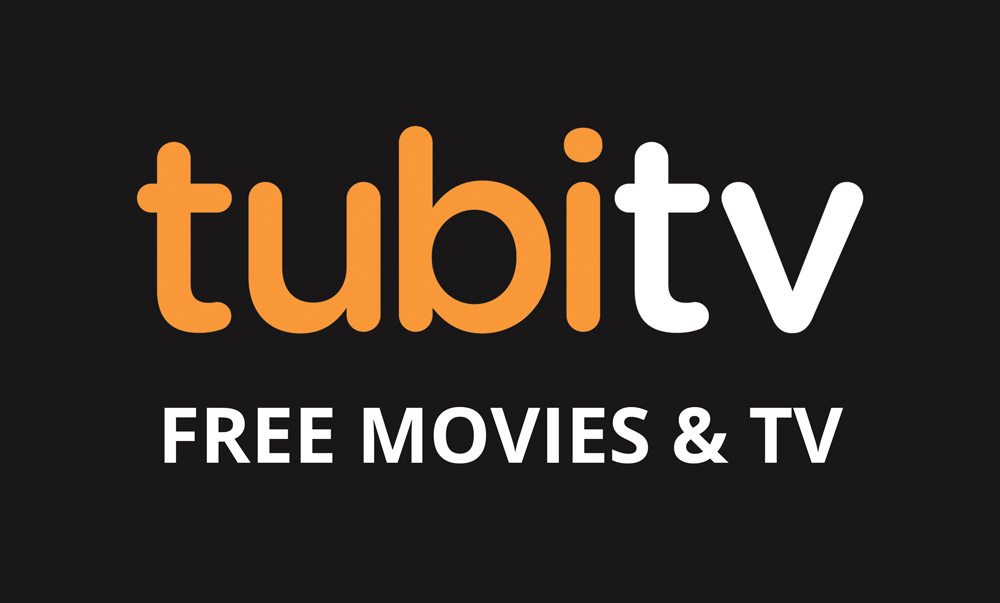 This free service is available globally and houses a bunch of movies and TV shows which is difficult for you to find elsewhere. With a library now surpassing 50,000 titles, second only to Netflix, Tubi TV is the best source of Movies and TV Shows. The site hosts thousands of Movies and TV Shows for all age groups, and that too, without any subscription and as a necessity, it runs on Ads. Tubi TV has something to offer for everybody with content ranging from comedy, drama, kids, classics programs, and even Korean dramas, anime, and British series.
Tubi provides free ad-supported content from Paramount Pictures, Metro-Goldwyn-Mayer, and Lionsgate with many Not on Netflix programs. It also hosts a number of independent cinemas. So just dive deep to take a ride on the largest library of free media content online.
Vumoo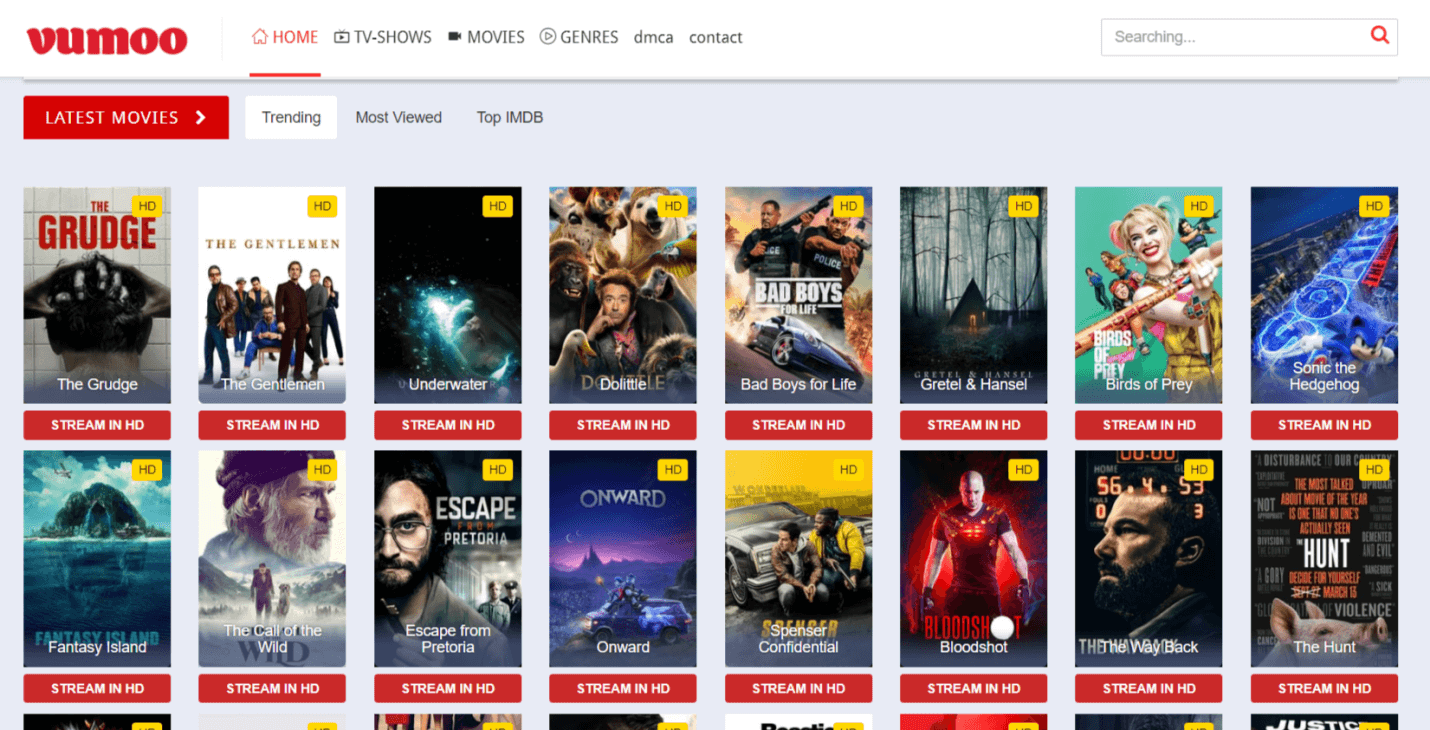 Vumoo has the best quality of movies and tv shows. Its content library is enormous. Content is sorted into merely two sections: Movies and Tv Shows. No registration is required. However, to watch unlimited movies, you have to register yourself.
Besides famous or newly released movies and the latest tv shows, Vumoo also presents documentaries. Vumoo is a free site, and one of its best attributes is the site free from craps like pop-up ads. You won't get disturbed watching your movies/shows.
If you are looking for a good SolarMovie alternative, Vumoo is going to fill that void for you. It has better search results, loads content with incredible speed, impressive streaming quality.
And the most critical factor the site allows you to download and save the movies/shows. Furthermore, the site is not illegal, and it is also safe. Vumoo does not store content; it searches for you and hosts that content on their site so you can watch.
Vudu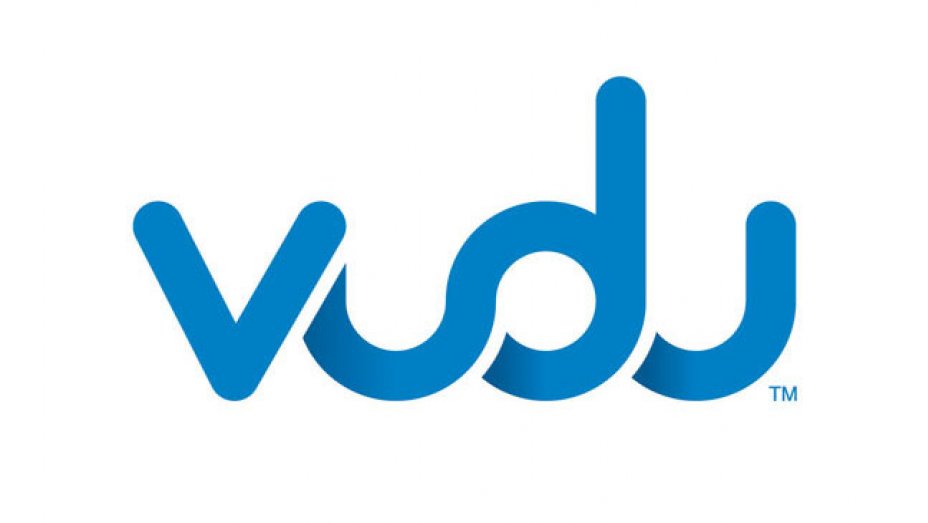 This is another popular content delivery platform. The best part of Vudu is it offers full-feature length movies in 1080p making it a very right choice for HD streaming. Vudu categorizes content into comedy, crime & suspense, action, family & kids, etc. While movies are available for rent. You can watch 1000's of free movies with Ad support on the VUDU at, Movies on Us, and New Movies. You need a User Account in order to watch movies at Vudu, even for the content which does not cost, but registration is totally free. Vudu offers some of the best programs and TV shows to watch out with a library of over 20000+ Programs.
HD Popcorns
HD popcorns is a decent video download service that offers free movies. You can download HD quality videos with just a click, You get all the latest movies on the site. You can watch Hollywood, Bollywood, European Movies, and other popular shows series and shows.
The site may use deceiving download buttons so make sure you click on the correct download button to download the content. The site offers movies in 720P and also 1080P. If you are seriously looking for a movie download platform then HD Popcorns is the site to look for.
Visit HD Popcorns (VPN May be Needed)
Sony Crackle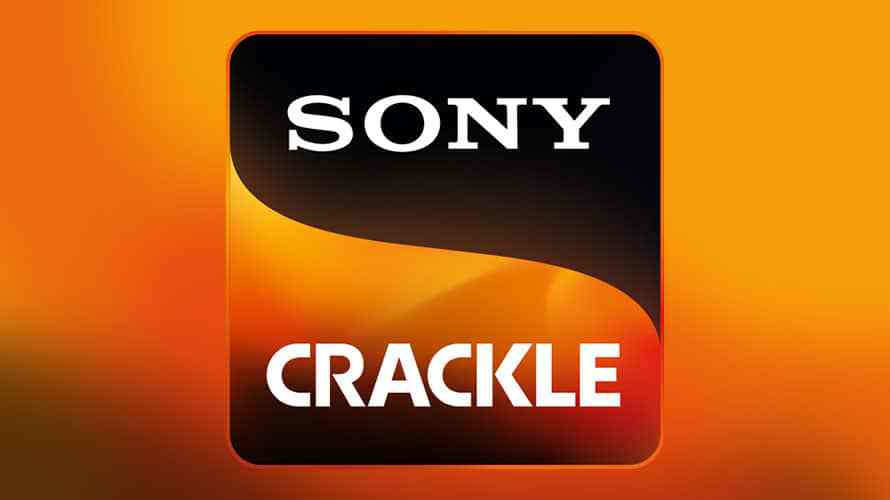 The Crackle by Sony is a free online service available across 20+ countries that let you stream TV Shows and Movies online. Being a Sony Entertainment product you can expect a large number of movies from Sony Pictures. Sony Crackle has a bouquet of movies and has partnered with a number of big production houses.
Since you can stream the films for free without any subscription, the service supports itself by running short pre-roll and mid-roll ads every now and then. Given its wide range of movies and the trust of Sony, this app is surely one which you should try. You can download movies using any popular browser extension.
Sony has partnered with a number of production houses like 20th Century Fox, MGM, Lionsgate, Funimation, WB, Walt Disney Company, Paramount Pictures, Village Roadshow Entertainment, etc. The video library is huge and features content in good quality even if opt to watch it on big screens.
YIFY TV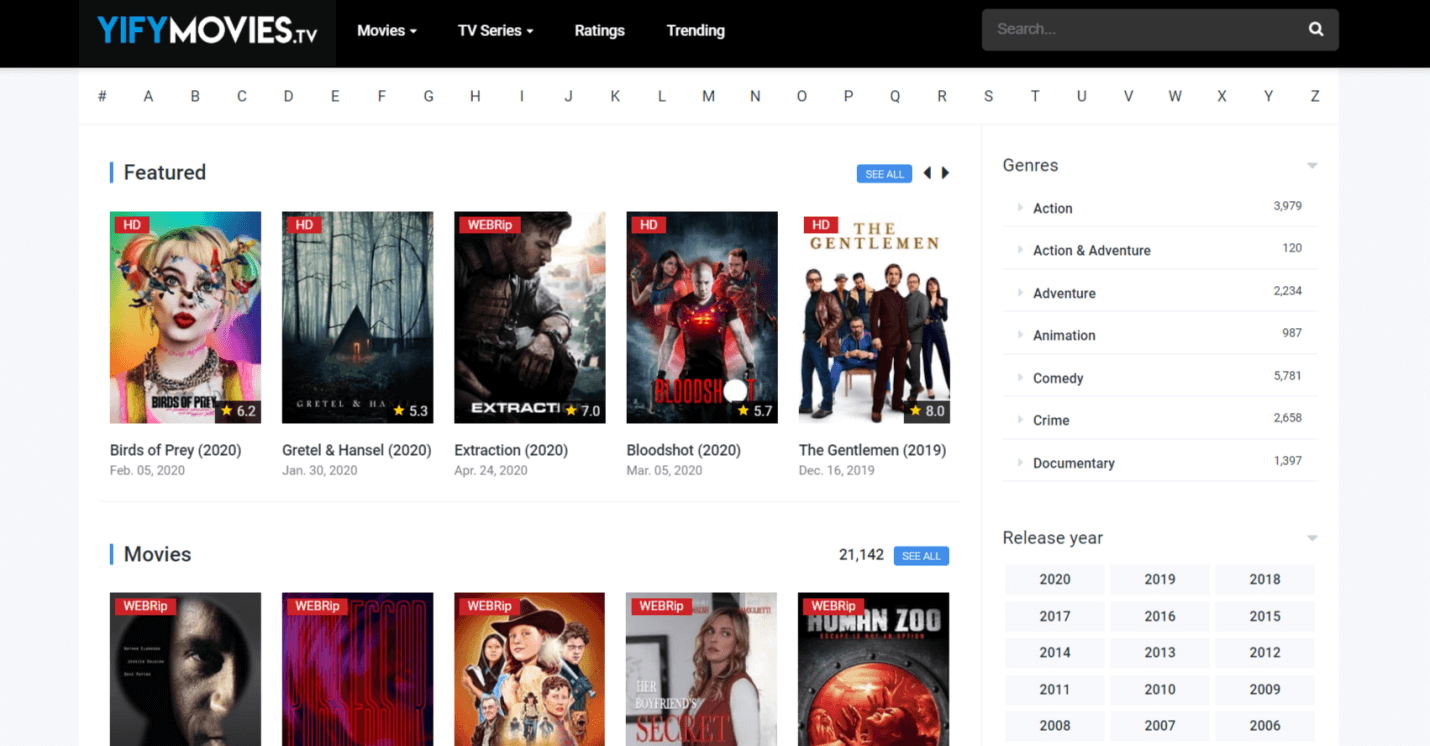 Yify Tv was previously known as a torrent-based streaming website. Due to its growing popularity, the site got dragged down to merely an online movie streaming site. The user interface of YifyTv is simply impressive and far better than SolarMovies or any other website on this list.
You will find movies sorted into sections, genres, tabs such as Trending, Popular, Top Hit, and Ratings. The website provides an incredible user experience, and I think that's what makes it one of the best alternatives for SolarMovies. Yify Tv is entirely free and does not require registration.
Though the ads are sometimes shown, they are not annoying and won't ruin your movie or show. Here you will find an array of genres to watch movies from, Crime, Horror, Action, Thriller, Mysterious, Romance, Drama, and the list goes on. And foreign movies include French, German, Hindi, and Korean. The details of every movie/tv show are displayed below the content.
Copy: yifymovies.tv | moviesyify.online
Best Free Netflix Alternative Apps
Here are the Free Netflix Alternative Apps to Stream and Download Movies and TV Shows
Momix
Momix is the Best Movie Streaming Apps, it has an interface similar to Netflix and loads the video super fast. You can access movies and tv shows from all major VOD/OTT platforms available on the web. The best part is the app is super fast without any shoddy ads. The app also supports HD video play.
As you can expect the app is not available on the Google play store, given Google's Policies & Conditions. But many times the app shows up in the Play Store so it is better to search for the app. But if you wish you can download the apk file for your Android smartphone.
YouTube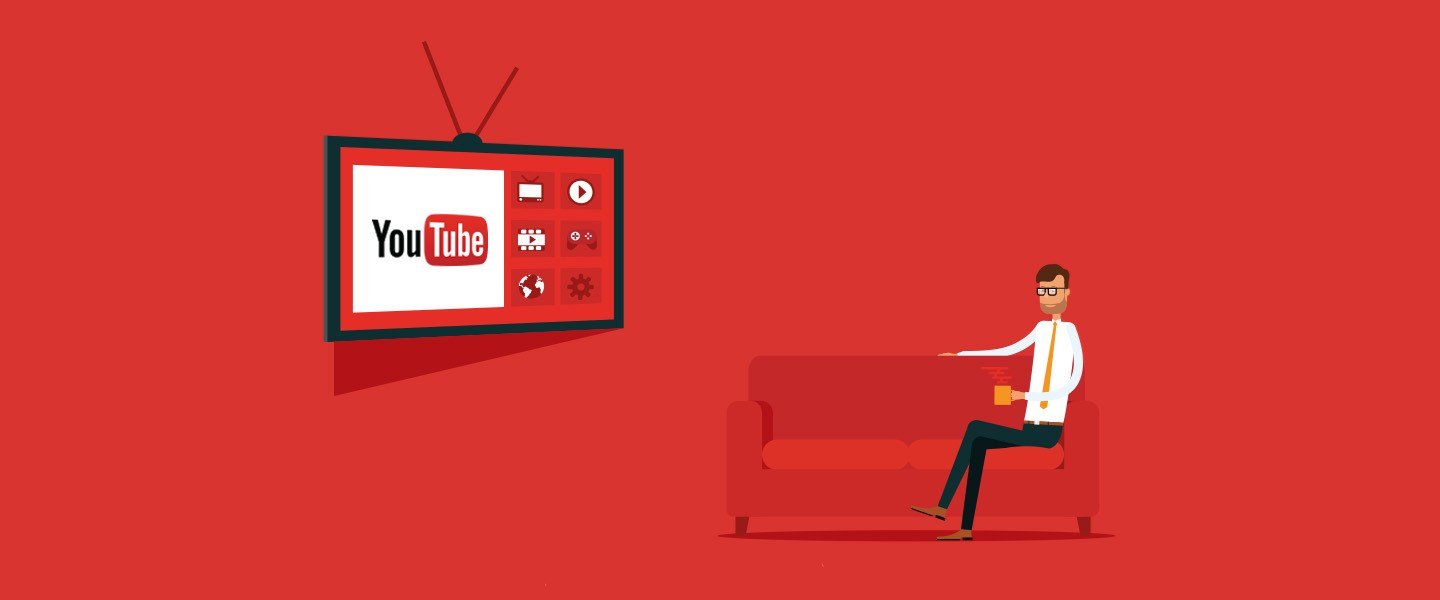 With over a Billion Visits per month, YouTube is undoubtedly the most popular video streaming site. YouTube has a mammoth library of independent movies and TV shows. You can have this content right on your device and if you wish you can also download the content offline.
YouTube has a number of Indian, Spanish, Turkish, Hollywood Cinema from the Golden Age and movies from counties worldwide. YouTube has a Movies Section which has some good movies free to watch. The number of independent movies and programs on YouTube is large. And the features offered by YouTube as we know are pretty great including quality settings, subtitles, suggestions, etc.
Crunchyroll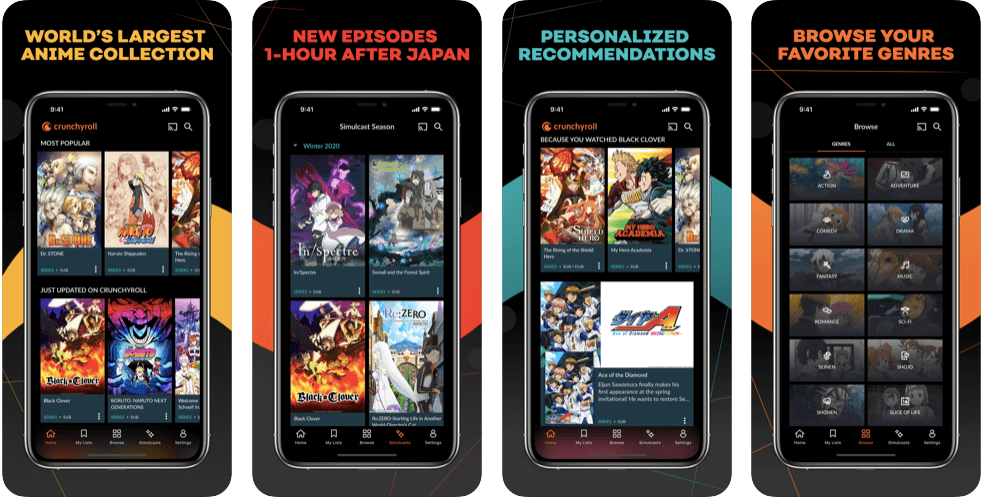 Crunchyroll is a popular anime app with over 20 million monthly visits that majorly focuses on east-Asian content primarily on Anime, Manga Series, Music, and Shows. Crunchyroll is the one-stop destination for all Anime Lovers and is much recommended as it is safe and legal.
A legal and simple way to stream all your favorite animation. The service has rights to popular Anime Series like Naruto, Dragon Ball, Titan, Ace of the Diamond, Bleach, etc. Though all the content is not free, you get a free trial to access the shows and programs. Here's the list of English Dubbed Anime Available on Crunchyroll
Tea TV
TeaTV is an Android app that allows you to watch, stream, and download Movies and TV shows for free. Developed with utmost care at the user interface, the app has a very intuitive design that will appeal to the users. TeaTV supports 1080p and you can access TV shows and movies on your Android devices.
TeaTV is the best alternative to popular Movie streaming Apps like ShowBox and Terrarium TV. You can even download the content. TeaTV also has a movie guide that offers information related to upcoming movies, reviews, and trailers. You can also maintain a watch history with a pause resume feature for quick access.
Pluto TV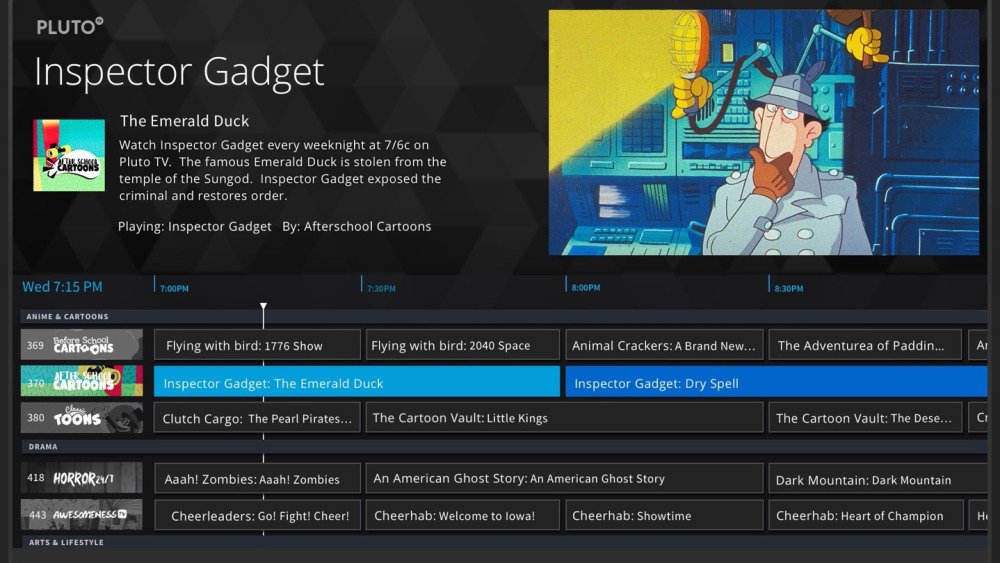 This app has earned its place on our list due to its novelty. To understand this app, imagine your conventional TV. Likewise, Pluto TV is a new age "TV" that offers on-demand content on over 250 channels. The available channels are categorized into Movies, News, Reality shows, Crime, Comedy, Sports, Music, and History and Science etc.
The Pluto TV services are available in the US, the UK, and some parts of the European Union. You can start watching on the platform without signing up. But if you wish to go for free sign-up, you get additional benefits like categorizing your favorite content and the option to pause and play when you feel like it.
Conclusion: Free Netflix Alternative Apps and Sites to Stream and Download Movies for Free
If you've any thoughts on 10 Best Free Netflix Alternatives Services, then feel free to drop in below comment box. Also, please subscribe to our DigitBin YouTube channel for videos tutorials. Cheers!