Android is a powerful OS offering a complete package for a smartphone along with the possibility of in-depth access to your mobile device. You can install 3rd party Apps, change UI, and tweak the look and feel of the phone by means of good customization offered by the Android OS. Such great lengths of customization are generally lacking in its counterpart iOS.
On iPhone, you are bound to stick with stock UI and no access to 3rd party App installations outside the Apple App Store. The open-source nature of Android OS made it the most popular mobile software, this led to the development of many Android-based emulators for PC.
You can run the Android ecosystem on Windows and Mac PC for free with emulators. The responsiveness and ease of using the mobile Apps on the emulator depend on your system specifications. A good computer with modern hardware could run high-end Android games on a PC. You can simulate the complete Android experience on Windows and Mac computers with the emulator.
Today in this post I will list some of the best Android emulators for your Computer PC to run Android Apps and Games on your Windows 7,8,10 and Mac Computer for free.
What is an Emulator?
An emulator is a software that enables one computer system to behave like another computer system. For running smartphone Apps on a PC, the emulator behaves like an Android system that can be installed on Windows and the Apps from Store are installed on the emulator. So, without much delay let us start the list of the top best simulators for Windows and Mac.
---
Note: Rankings on this Post are not Sponsored and also we are not affiliated with any of the Software listed. The Rankings on the list are Purely Based on the Emulator Performace, Features, Support, and Functions they Offer which we have tested for high-end gaming and Applications.
---
Best Android Emulator for PC
Here are the Best Android Emulators for PC on Windows and Mac to run Android Apps and Games on computers.
1. MEmu
MEmu 7 - The Best Android Emulator for PC
MEmu is a popular Android Emulator for Windows PC. It is capable of playing high-end games on PC if the system has the minimum system requirement for the MEmu Players for smooth working. The emulator offers good features that make gameplay easy on PC.
MEmu allows high keyboard mapping customization making it easy for mobile gaming control needs. The emulator can enable virtualization for your PC and it also gives great performance for integrated and dedicated graphics. The best thing about the emulator is it is compatible with Intel, Nvidia, and AMD-powered Windows.
MEmu is preloaded with Google Play Store so you can browse and install the Apps on the PC easily. It also associates itself with the APK files on your Windows Storage and when you double-click the file, the emulator will prompt to install the App. The developers at MEmu regularly release updates to add more features and fix any issues with the App. The software helps in the deep integration of the mouse and keyboard to play the games smoothly.
Minimum System Requirements
Intel, Nvidia, or AMD CPU Processor
Windows XP/7/8 /8.1/10
Windows DirectX 11 or Graphics driver with OpenGL 2.0
Hardware Virtualization Technology (Intel VT-x/AMD-V) shall be enabled in BIOS
Minimum 2GB of system memory
Minimum 2GB of hard disk free space
Download MEmu Player | Windows
2. Gameloop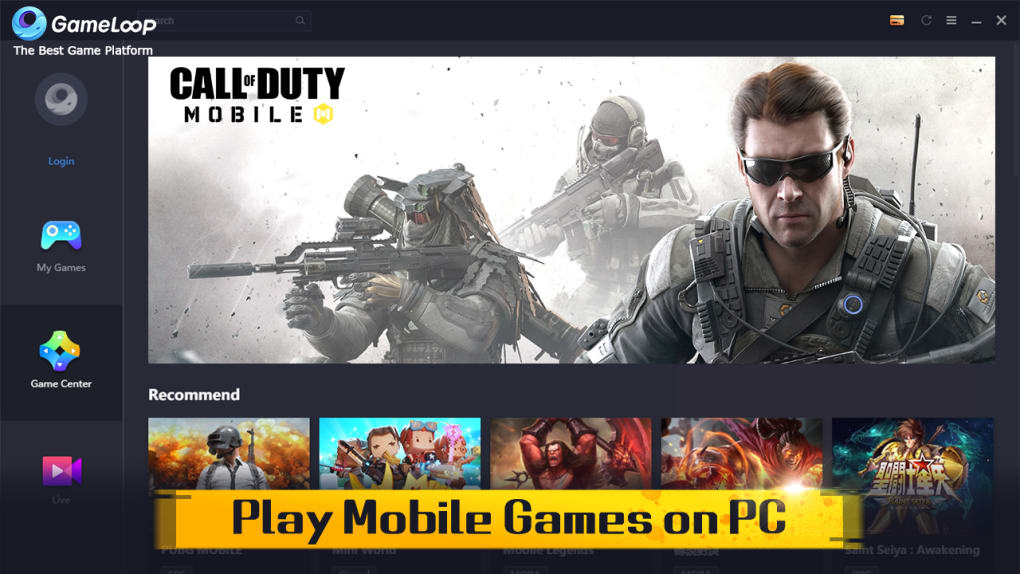 Most of the Android emulators for PC are general in purpose and are designed to simulate the Android experience on the computer. But Gameloop by Tencent who are also the developers of PUBG created the emulator specifically catered towards mobile gaming on PC. The Gaming Buddy is able to handle high-end games.
With Gameloop you won't get the feel of the original Android UI as in the case of other emulators. The interface is simple with settings, controls, installed Apps, and some more settings for improving the gaming experience.
To amaze you further, the emulator is very very small in size as compared to its counterparts. Tencent Gaming Buddy is a gaming emulator for Windows which is specifically structured to run games.
The TGB lets users download and play Android Apps and Games on the Windows PC. The emulator is optimized to run high graphics and high processor games on the PC without any issues. TGB offers some very minute keyboard mapping and cursor controls along with the mouse sensitivity and configuration making TGB the best Android Gaming Emulator for PC.
Enhancing Game Performance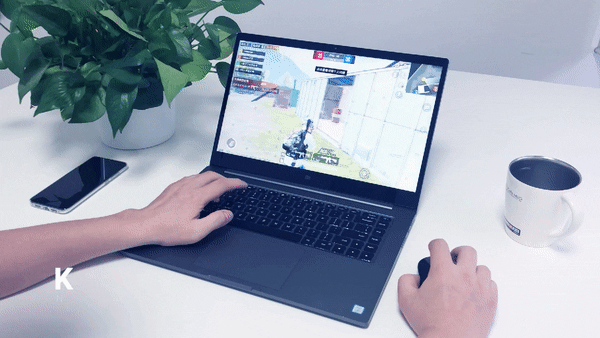 You can improve the performance of the game by tweaking the Buddy settings, as the emulator is always on development there is much room for improvement. In the settings, you can set the resolution as SD (720p), HD (1080p), or 2K. Also, you can set the display quality as Auto, Smooth, Balance, or HD.
Minimum System Requirement
Windows 7 and above
CPU: Dual-core from Intel | AMD @1.8Ghz
GPU: Basic NVIDIA GeForce | AMD Radeon
3 GB of RAM
2 GB of free storage
Download TGB (Gameloop) | Windows
3. Bluestacks
Introducing BlueStacks 5 (Beta): The Performance Beast
The list is incomplete without mention of the popular and one of the oldest emulators for PC. Bluestacks is the most popular Android emulator for Windows and Mac. It is one of the more balanced emulators having the right mixture of power, graphics, and processing making it the most favorable Android Emulator for PC.
Using Apps or playing games on the Bluestacks will function smoothly as the emulator is capable enough to play high-graphics games. Though it is preferable that your PC has good specs that are capable enough in handling the graphics. Nevertheless, the Bluestacks Emulator is the best and most trusted Android Client to play Android Apps and games on Windows and Mac.
The Bluestacks run on the 'latest' Nougat version. Bluestacks claims to be 6 times faster than the smartphone. The software has an advanced keymapping and control system you can manage key controls with the all-new game controls window. You can also make manual control settings of your preference for a better gaming experience. You can also run other apps of your choice on the simulator.
Minimum System Requirements
OS: Microsoft Windows 8 and above.
Processor:  Intel or AMD Processor.
RAM: Your PC must have at least 2GB of RAM.
HDD: 5GB Free Disk Space
You must be an Administrator on your PC
Up-to-date graphics drivers from Microsoft or the chipset vendor.
Download Bluestacks | Windows and Mac
4. Nox Player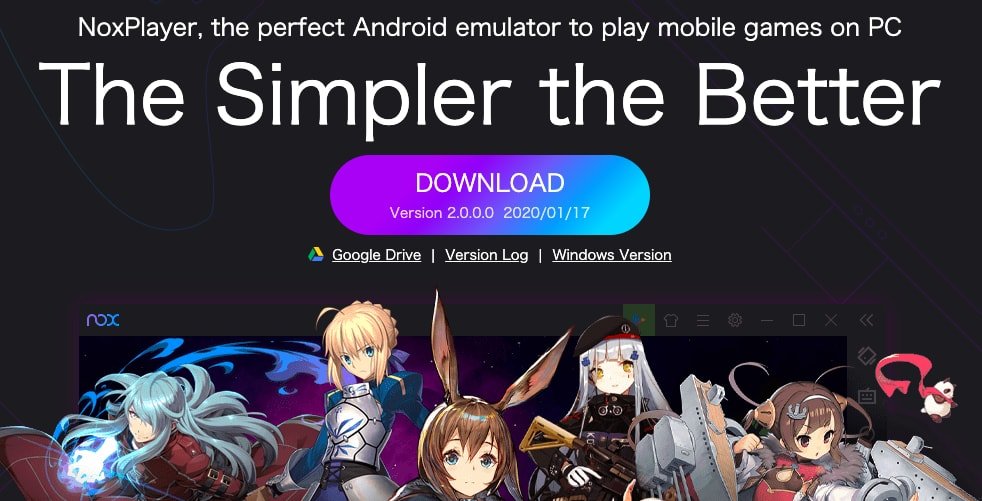 Nox Player is the of the best Android Emulator for Windows and Mac. The Emulator is designed with the only motive for playing games. Nox can handle high FPS games without any clutter and supports keypad, gamepad, and scripts record (helps to record a sequence on screen for later play).
Though it may take some time for you to get acquainted with the controls, once you get along with it, Nox Player would turn out to be the best place to run Android Apps and Games on Windows or Mac. You can customize the controls in the settings and also optimize the quality in case if you feel the graphics are higher than your PC standards.
One of the most amazing features of the Nox is, it comes with a rooted version of Android out-of-the-box. So, you get a completely unlocked player to gain full access to the Android. The Nox is upgradable to Nougat. I recommend Nox for its feature-rich and amazingly smooth run on the PC.
Minimum System Requirements
Windows XP/7/8 /8.1/10 and DirectX 9.0C
Dual-Core, AMD, or Intel
OpenGL 2.0 and above
1.5 GB RAM
2.5 GB Free space on the hard disk
Download Nox | Windows and Mac
5. Genymotion Cloud

An easy-to-use Android emulator that has been designed to help developers test Apps. With Genymotion you can run the Android Apps over the cloud as a virtual machine. You just need to sign in and on the main screen, click Add to select and download an Android machine to emulate.
Select a device from the range of tablets and phones available with various Android versions. Start the machine and done. The Emulator runs over the cloud on SaaS, PaaS, AWS, CGS, and more. So, you just need a modern updated browser and good internet speeds. You can use the emulator as a virtual Android device and perform all functions as on a conventional mobile.
The interface of Genymotion is easy and intuitive. But the thing is you need a powerful PC for the smooth working of the VM. Ideally, the app is suited for gaming and product testing. Though the service is paid, you get 1000 minutes for free. You can test your apps and games for various device conditions that include, performance over different battery levels, Wi-Fi Strength, Data, GPS, Pixel, Gyroscope, Different Storage Levels, RAM, Multitouch, and more. The VM offers a number of tools and plugins for deep testing of the App.
Genymotion Cloud PaaS - Android as a Virtual Machine in the Cloud
Minimum System Requirments
Microsoft Windows 7, 8/8.1, 10 (32 or 64 bit);
macOS 10.9 or above;
Linux Ubuntu 18.04 or above
OpenGL 2.0 capable video card, with an up-to-date driver.
Intel HD Graphics 4000 (2012), Nvidia GeForce 500 Series (2011), ATI Radeon HD 6000 Series (2011);
64 bit CPU, with VT-x or AMD-V capability, enabled in BIOS settings;
Free space on hard disk: at least 100MB.
Updated Web Browser
Download Genymotion | Windows, Mac, and Linux
6. LDPlayer
LDPlayer is an emulator designed for playing mobile games on Windows. Play games with keyboard and mouse. The simulator lets you operate simple and conveniently even in multiplayer games. LD is compatible with various types of games offering smooth controls, and stable and efficient operations.
You can run multiple games at a time without any process kill. Based on Android Lollipop. In addition to playing Android games on PC, you can also access Google Play Store along with Google Mobile Services Suite for other apps. With its multi-functional design and user-friendly settings, it is one of the most recommended simulators for PC.
Features of LDPlayer
Optimized for mid-spec devices.
It can run heavy Android games for free.
Offers top speed with high performance
Smooth play and simple control
7. MuMu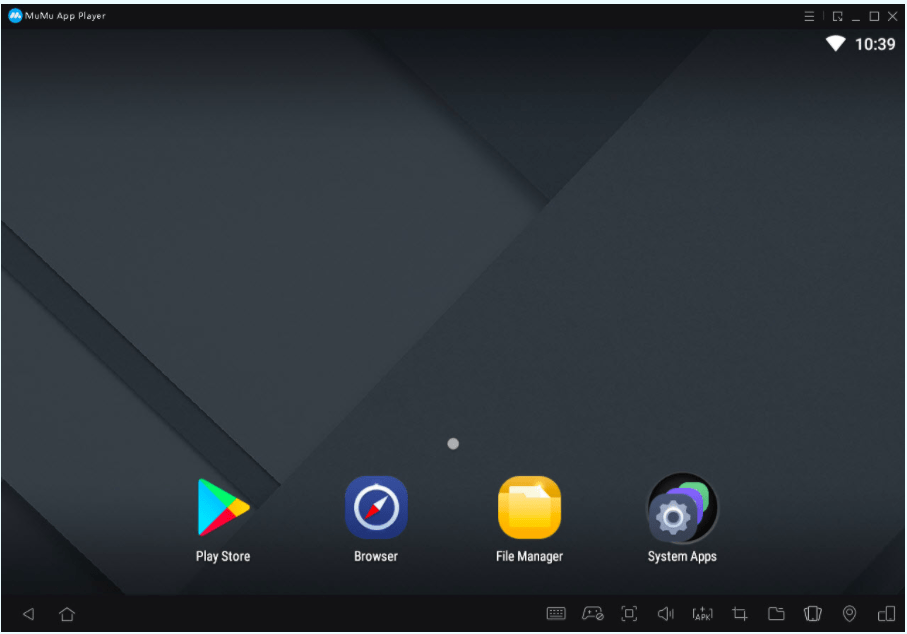 MuMu Player is an Android Gaming Emulator for PC developed by NetEase. You can control the game with keypads, mouse, or gamepad. The Emulator is fairly new and comes with a bunch of features. The interface is pretty clean and you can play games even on low-end devices.
The emulator only works on the Windows system and supports a number of high graphic games. You can customize settings, controls, and other options for more relatable gameplay. The installation file is small but you will need the internet to download the additional package.
Download Mumu | Windows and Mac
8. Android Studio
The Android Studio is specifically catered to developers who want to develop Android Apps. You get a number of custom-tailored features to test out your product. The Studio offers its own Android Emulator, not a general purpose wherein you can install and play the Apps. The Studio's emulator is very complex and is best suited for developers who want to test out their Apps for various conditions like signal strength, battery, storage, RAM, CPU, GPU, and more.
This emulator is an official tool from Android which is too complicated for the consumer due to very minute programs. But if you are the developer and want to experiment with the App for performance and usage, Studio is the best emulator for your PC. It comes with features like APK Analyzer, Layout tester, real-time error detection, code editing, and more.
Android and Android Studio: Getting Started
Minimum System Requirements
64-bit distribution capable of running 32-bit applications
3 GB RAM
2GB HDD space
Windows, Linux, or Mac
The minimum Monitor resolution needs to be 1280×800
Download Studio | Windows and Mac
9. Remix OS Player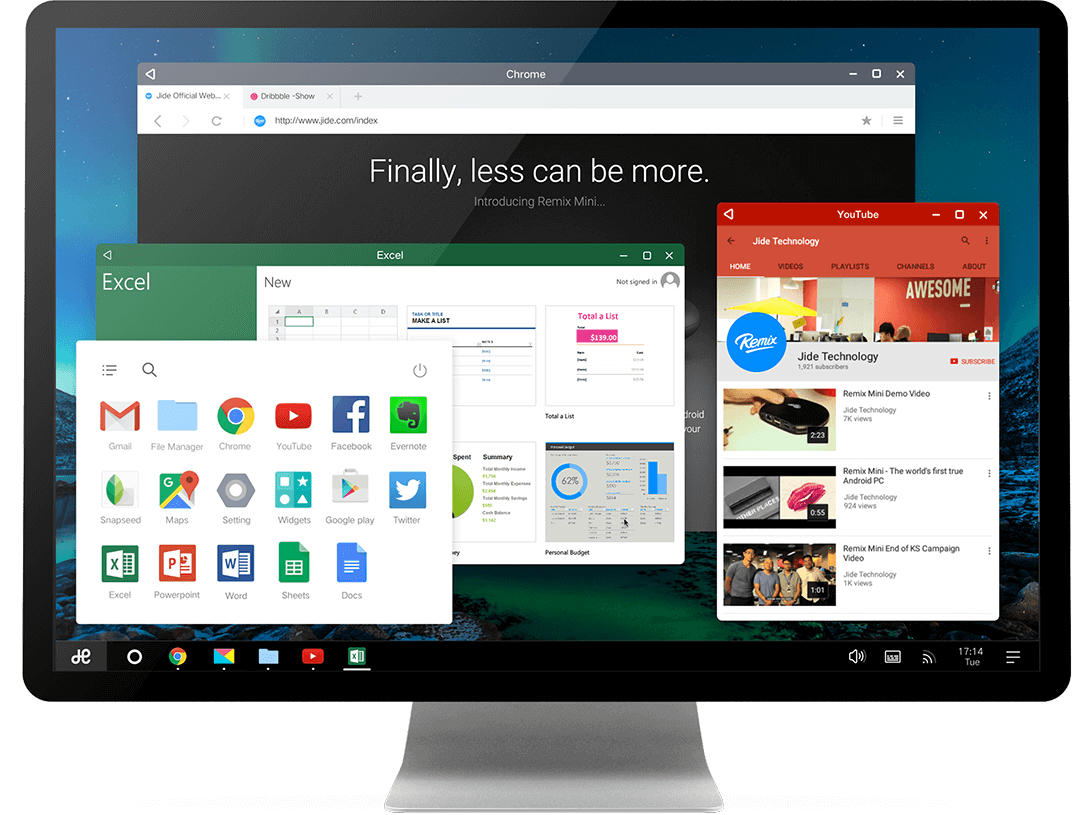 Remix OS Player is heavily optimized for gaming. Specifically, you can map keyboard buttons and control the game to your every comfort. The developers potentially looked onto improving the software more inclined toward gaming. It is important to note that the emulator doesn't support the AMD chipset and requires Virtualisation Technology enabled in your BIOS.
The App has a very clean and fresh interface appealing to the users. The emulator has lots of customization options for gaming preferences letting the users make the most out of the Remix OS.
The interface of the Remix OS is very fresh. The remix is the best platform for developers to test their apps. It is a very robust emulator with an inbuilt Play Store. The Game Toolkit of the Remix gives everything you need to enjoy your favorite Android games on a PC. Remix OS Player is the only Android emulator that allows you to play multiple games at the same time. It runs on Android Marshmallow, unlike most others who are still stuck to lollipop or below.
Minimum System Requirements
2 GHz dual-core processor or better
2 GB system memory.
Minimum 8 GB of free hard drive space
Any updated graphics
10. PrimeOS

PrimeOS is not an emulator in itself but an Operating System that boots itself after creating a partition in the computer storage. So, you will see dual-boot options when you boot your PC, Windows OS, and PrimeOS. The interface of Prime OS is very clean and clutter-free having a nice feel of a desktop with the power of Android.
The developers have brought in all the fundamental elements of the Android ecosystem to the OS like along with Desktop characteristics like start menu, taskbar, etc give a very fresh usage experience. Being an OS it integrates very well with the system hardware thus giving an upper hand compared to the emulator system which needs to be responsive according to the system.
For gaming, there are some dedicated features like the Decapro key mapping tool, custom control settings, a dedicated gaming center to manage your games, CPU & GPU support tools, and more. The OS is capable of running all hardcore games smoothly due to its deep bond with the hardware. OTA support is available if you install it in the EXT4 RW partition. Also, Opengapps are included, no need to install them manually.
Download PrimeOS | Windows and Mac
11. ARChon
ARChon is not a conventional emulator system for PC. It is actually a Chrome extension that allows loading APK files on Google Chrome Browser in runtime. It is not an easy emulator to run as you need to change the APK file using a tool to make it compatible with ARChon.
Also, every APK file may not run due to support issues. You need to perform more other steps to run an App on Chrome using this extension. Also, it can only take the pressure of small APK files having no additional file size.
The ARChon presently works in Android 4.4 and you can find the extension on Github. To install the extension, download the ARChon runtime and unzip it. Now upload the file into 'Unpacked Extensions'.
Settings – > Extensions -> Checkmark the 'Developer Mode'

Once uploaded, enable the ARChon and change the APK file using twerk to make is compatible with Chrome. Done! You can run as many Apps as you want, given that the runtime is supporting the APK. Here is the Github link below.
Download ARChon | Chrome Browser
12. Build Your Own
You need to first download the virtual box and image from Android-x86.org and then teach yourself with some tutorials and guides. All set you are good to go, you can build your own emulator. Though it is a tedious process and requires a lot of effort and hard coding. And can get quite tricky if you face any issues, bugs, or errors to fix.
But if you are good with it and want to make your own emulation system with all the customization you want then go ahead. Maybe you yourself may release a good Android emulator system competing with the already established.
13. Droid4X
At just 8.3 MB, it is a petite emulator but don't let its size fool you. Droid4x requires a minimum of 1GB of RAM and 20GB of hard disk space which is reasonable. It is used as an android emulator for Windows PC. Using this emulator you can play many popular android games and run applications on your PC. Droid4X is compatible with all existing versions of Windows including Win 7, 8, and 10.
Using the inbuilt screen recorder of the emulator, you can record anything you want. You can directly download any app or a game file using the downloader embedded within the app. If you're a developer, you can test your apps too on this emulator.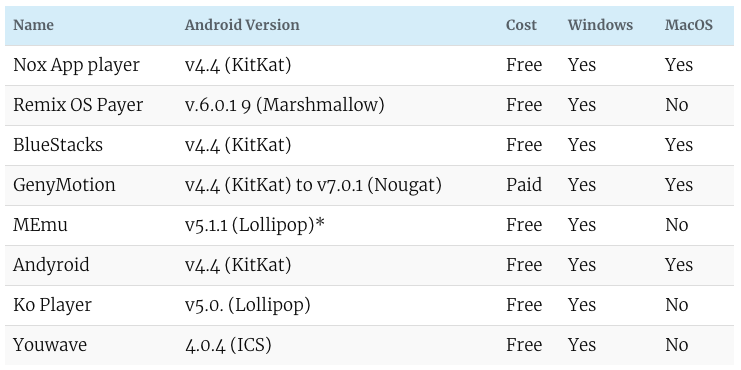 Frequently Asked Questions (F.A.Q)
Which is the best Android Emulator for PC?
There are a number of Android emulators all with different output objectives. So, it is better to choose an emulation system that meets your goals whether you want to go for testing, gaming, or other general-purpose usages.
Which Android emulator is Best for low-end PC?
Bluestacks and MEmu cloud be the ideal choice for low-end-pc. You can also use cloud-based Genymotion to run the Android system on a PC without causing any load on the system.
Are Emulators Legal?
Emulators are totally safe and legal, they are just a system built to run on any 3rd party environment. Some of the emulators can steal your data so it is better to choose a popular and reputed emulation system.
Which is the Best Emulator for Playing Games?
Most people use Android emulators for running apps and playing games. The best Android emulators for playing games smoothly can be on Gameloop, Bluetstacks, Nox, and MEmu.
Are Android Emulators Safe?
Emulators are generally safe, they are built on Android Studio. The emulators are tested and just simulate the original system so they are safe to use. Though some emulators try to inject malicious scripts so it is better to avoid them.
Conclusion: With the Android Emulators listed above you can run and play Android Apps and Games on your windows and/or Mac PC for Free. The responsiveness of the simulators depends on the hardware and software specifications of your computer system. If your PC is capable enough with the basic specification you are good to go.
You can enjoy the games on your computer with keyboard mapping and external gamepad support. And if you are the developer then it's a treat to test the App at various mobile conditions.
I hope the post was helpful. Do comment below for any assistance or support. Cheers!
If you've any thoughts on Best Android Emulator for Windows and Mac PC | Run Apps & Games on Computer, then feel free to drop in below comment box. Also, please subscribe to our DigitBin YouTube channel for videos tutorials. Cheers!