The first look of Windows 11 is finally out in the market, users have gone crazy over the new update. And why not? After all this, it is the best Windows update from Microsoft. Most of the significant changes made in Windows 11 basically appear to be in their visual interface. The classy esthetics of the OS and its glassy and transparent appearance makes it look more compelling to the eyes.
The most highlighted update in Windows 11 is probably the support for Android applications. With this support, we can now use the Android applications in the native Windows platform itself. The entire Microsoft team has put a lot of effort to bring a smartphone-like experience right on their Windows desktop operating system. Moreover, its support for AI-powered apps makes it even more powerful than ever. With that being said, I hope you now have some idea about the true potential of Windows 11 and the types of applications it supports. Hence, in this article, we will talk about some of the top interesting apps to install on your Windows 11 PC.
Top Apps to Install on Windows 11
Windows 11 ability to run AI-powered apps and its support for side-loading Android apps opens a lot of options already. However, there's a catch here, Microsoft has clearly mentioned that users can install the Android apps that are available on the Amazon app store only. In addition, Windows 11 also comes with some of the best free inbox applications such as Power Automate Desktop, Your Phone, To-Do app, etc.
Now that we have so much exposure, it can be quite confusing to decide which apps to get when you first install Windows 11 on your PC. Therefore, here are the top apps to install on your new Windows 11 system.
1. Braina
Braina is an efficient AI solution built specifically to perform the task of automation, human language interface, and voice recognition. It can as well perform a lot more tasks than that, which makes it a powerful solution in its own category. Unlike Cortana, which comes with Windows by default, Braina is a much smarter solution and a lot more than just a chat-bot.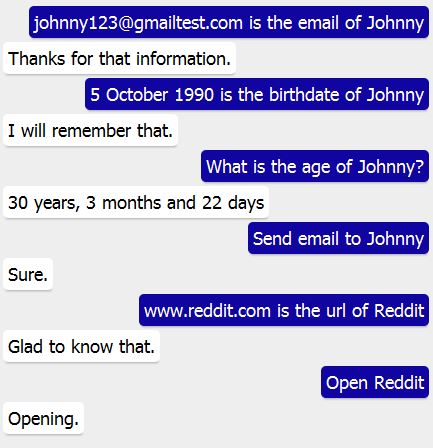 Now, you must be thinking, Braina has been in the long run since the beginning of Windows 10, then why are we introducing it among the top apps for Windows 11. Well, with Windows 11 support for AI-powered apps, we can now have a whole new level of experience, better responsiveness, and much more. So, apps like these are worth a try with the new version of Windows to leverage its functionalities. Besides, it will like having a personal assistant who will work on various tasks on every voice command.
2. Content DNA Platform
Since AI-powered tools are now an integrated part of the Windows environment, we better start our list with some product options, and Content DNA Platform is definitely one of them. It is a content analysis software with support for Artificial Intelligence that makes it a human-like machine learning platform.
Content DNA platform supports both professional and user-generated live and VoD content. You can seamlessly use any publicly available content as there is no need for particular datasets. Its conventional frame-level DL approach enhances the performance and makes the workflow smoother. Content DNA Platform provides accurate detection over all types of content anomalies, may it be ads, texts, glitches, or whatever. The best thing about the application is that it supports any content type. It can be a TV show, movie, gameplay, or anything.
3. Apache PredictionIO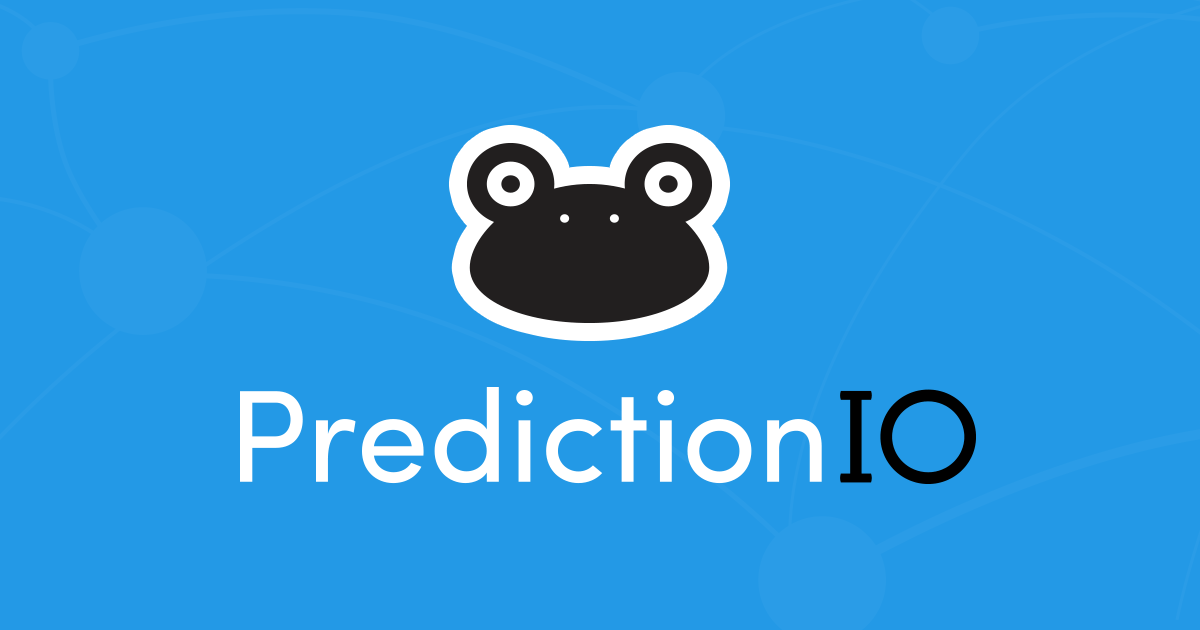 Our next pick is Apache PredictionIO, another AI-powered software solution, especially for data science experts. Apart from an AI software solution, it is also the largest Machine Learning platform available in the form of service. It is an open-source learning server, meaning you can freely download the Apache PredictionIO code from their server and make specific modifications to develop your own AI model. This application also works well with other Windows versions and other OS as well. But with Windows 11 interface, simply can take that experience to the next level.
4. Android Apps
Finally, we have what you must have been patiently waiting for. Of course, the announcement that Windows will now support Android apps is already the biggest news now. Most users have been looking for this integration for ages. But there are certain things you must know before you use Android applications on your Windows 11 machine.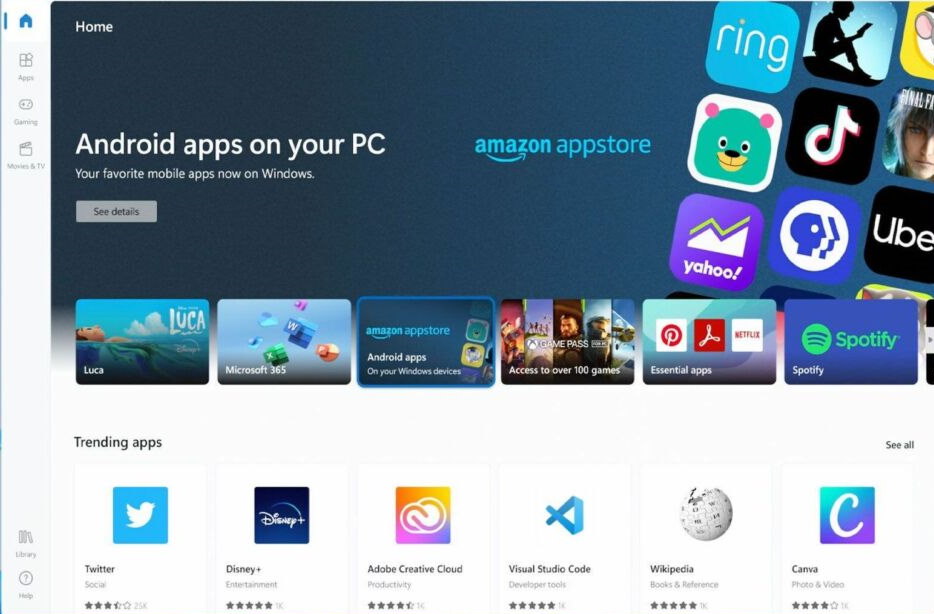 Firstly, you cannot randomly install any Android app of your wish. Instead, after this integration, you can access the Android apps from the Microsoft Store itself. There is a separate mobile app hub powered by Amazon App Store where you can find all the available Android apps you can run on Windows 11. These applications can also be integrated with the start or the taskbar.
Secondly, there are a plethora of apps when it comes to the Amazon app store. And that even includes some of the bigger names such as Facebook, Instagram, Netflix, etc. However, you won't be able to access apps made by Google like Gmail, YouTube, or so, since both the companies don't seem to be the best of friends.
Not all applications available on the Amazon app store will be available on Windows 11. As per Amazon's announcement, the initial Amazon app store selection will be revealed shortly in the future to Windows users. And, here's another good news, as a Windows 11 user, you can run Android applications flawlessly on your system regardless of whichever processor you are having. In other words, an intel bridge on AMD or other ARM processors is not necessarily a requirement.
Conclusion
As you can see, most of the applications we covered in this article are mainly AI-based apps. To be specific, they are not particularly built for Windows 11, and you can even run them on other OS as well. However, with Windows 11 interface and successive enhancements in the case of AI-powered apps are likely to provide you with a much better experience.
And that's not all, and you can try working with other high-end AI applications and gain more fun experiences as well. Lastly, I hope this information will help you get some idea about what kind of apps to install on Windows 11 to find the true potential of this new Microsoft product.
If you've any thoughts on Best Windows 11 Apps to Must Have on any PC, then feel free to drop in below comment box. Also, please subscribe to our DigitBin YouTube channel for videos tutorials. Cheers!