Windows 11 is already available for users as a free upgrade. As everything has moved online, it is very important to choose a browser that is best both in performance and security. Apart from the traditional ones, there are multiple other web browsers for Windows 11 that are less resource-hogging, provide a host of security tools to protect the user's identity, and also have a ton of features to make the browsing experience satisfactory.
Since people are also now becoming more and more aware of all features regarding security, ease-of-use, etc., they want, Web Browsers are trying their best to meet up their expectations. In this post, we will show you some of the best browsers that you can try out for Windows. Having said that, let us jump straight into the post.
Criteria We Stressed Upon
You might ask, what are the criteria, or on what grounds the listed browsers in this post are the best ones available for Windows 10? To make it clear, we have listed down the criteria that we followed in deciding if these are the best browsers for Windows 11:
Performance
Navigation
User interface
Privacy and Security controls
Customization
Extension Support
Now that you have understood the criteria behind selecting the best web browsers for Windows 11, let us check them out one by one.
Microsoft Edge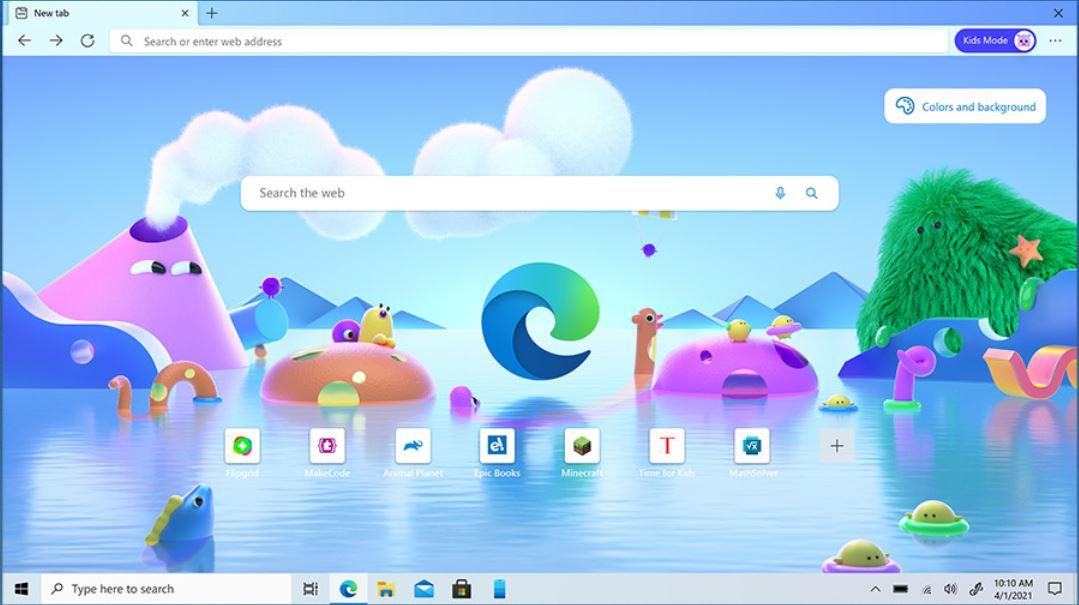 Yes, Microsoft's own Edge, which has really changed itself from being called Windows Explorer to Microsoft Edge, is also on our list. All thanks to the revamp, Microsoft did on Edge, it is now a good competitor to other browsers. Additionally, the crystal clear privacy and security policy, easily understandable user interface and lots of customization options make Microsoft Edge a smart choice.
It gives you access to finer controls on how you browse websites, loads webpages faster, don't require many resources for functioning, and all this makes Microsoft Edge a worthy browser to be on this list. The downside of the Edge browser is you won't find that many extensions for it. So, productivity might get hampered due to it.
Google Chrome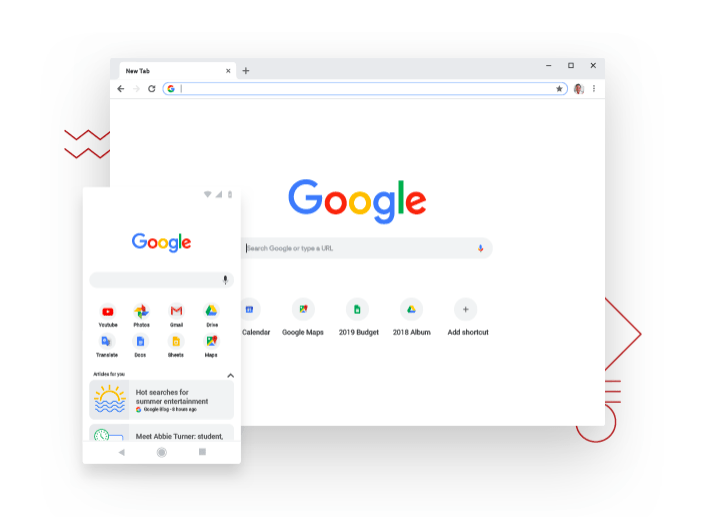 How can we not list the Google Chrome browser?! It is one of the most popular, and most used web browsers on Windows. The reason behind its popularity is the user-friendly interface, integrated security, and privacy features, integration with other Google products, and a wide range of add-ons and extensions. The word "Google" and "Privacy" is not something one would use in a single sentence.
But if you know your way around it, then there is no competition for Google Chrome. There are some caveats, though. It is considered to be the most resource-hogging and memory-mining web browser. However, there are ways to resolve them, and it will take a quick Google search. Necessary features such as saving and managing passwords, address autofill, and changing themes and bookmarks, make it a user favorite.
DuckDuckGo
If you are concerned about online privacy and preventing unwanted ads, DuckDuckGo is the go-to browser. The browser doesn't track you. DuckDuckGo's powerful tracker blocking stops trackers and creepy ads before they even load, evading hidden data collectors and speeding up websites.
Brave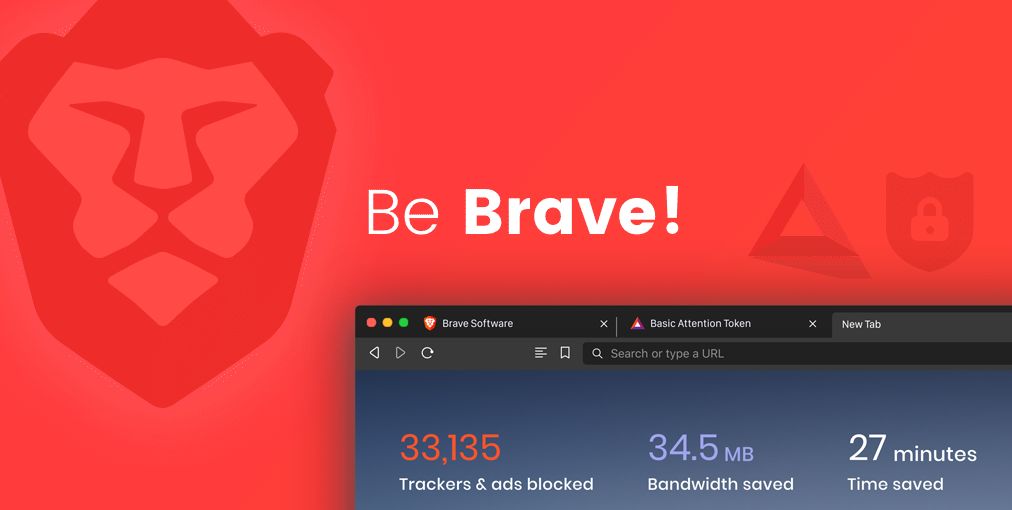 We all have one common concern while using a web browser: whether the browser is tracking you or not. If you have such concerns and you also don't even want to share your ISP while surfing the internet, then the Brave browser is one of the best browsers out there. It is a new player in the game but has built a reputation of being one of the safest, easy-to-use, and user-friendly web browsers for Windows.
The browser features an intuitive user interface, meaning you will get the hang of this browser in a matter of minutes. The Brave browser supports features such as incognito browsing, multiple tabs management, a built-in ad tracker, a built-in ad blocker, and more. It even features a very one-of-a-kind "Paid for surfing feature." You can get all the info here. Overall, the Brave browser, although new, is one of the best browsers that you can use on Windows.
Vivaldi Browser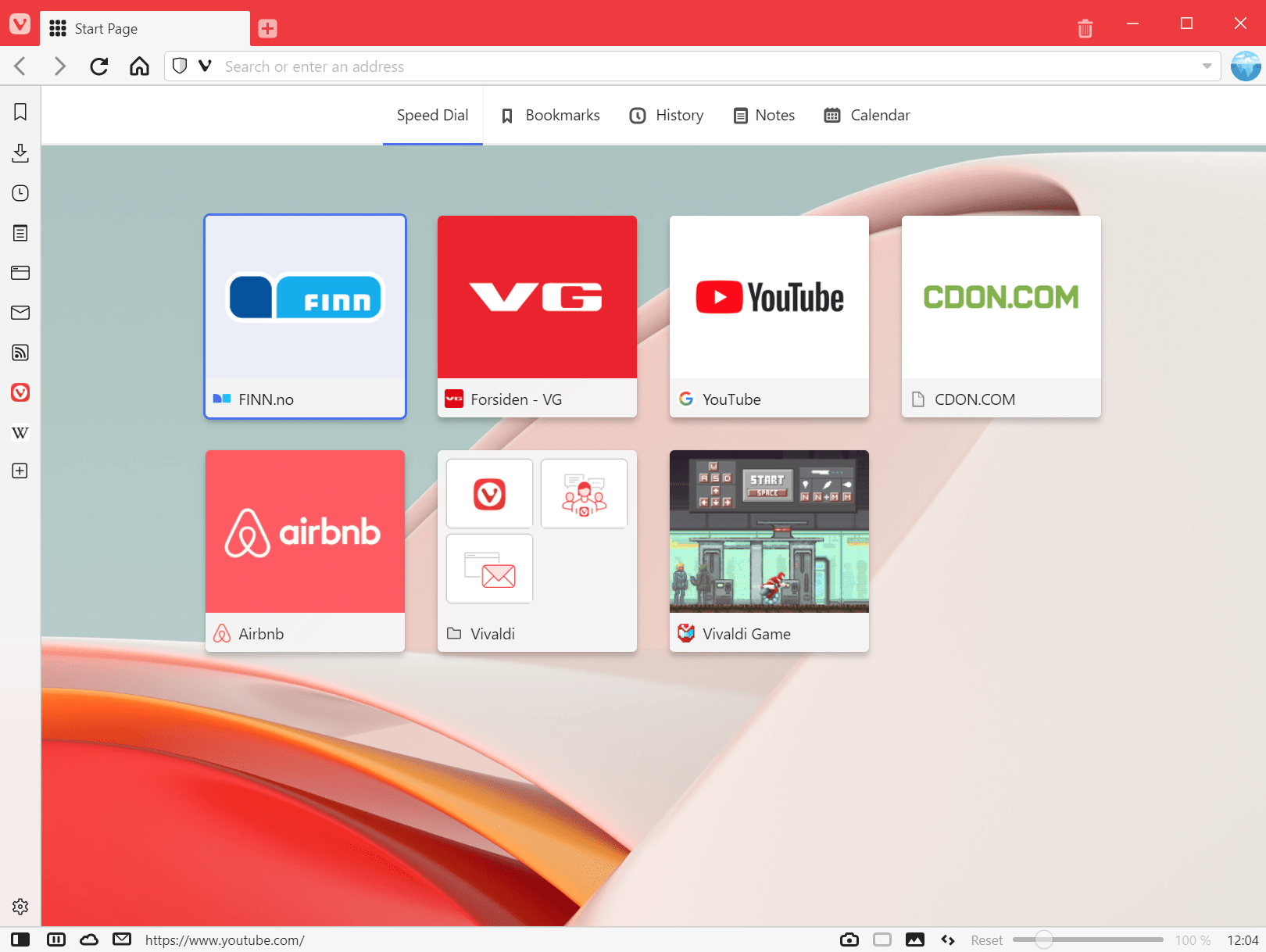 If you know and trust Opera, then you will definitely like and find Vivaldi browser a good match. Vivaldi browser is the brainchild of the developers at Opera. Vivaldi browser provides a good set of tools for customization, and there are multiple options, even granular ones, that help you make the browser your own.
Vivaldi browser is based on Chromium, and this, it means that you can use almost all the Chrome add-ons or extensions with the Vivaldi browser. It allows features such as pinning websites on the side, adjusting or tweaking web pages' font/color schemes, customizing the navigation bar, and more. The browser performance is incredibly fast, has an easy-to-use interface, you can enjoy custom shortcuts, and provides a bunch of privacy and security settings.
Tor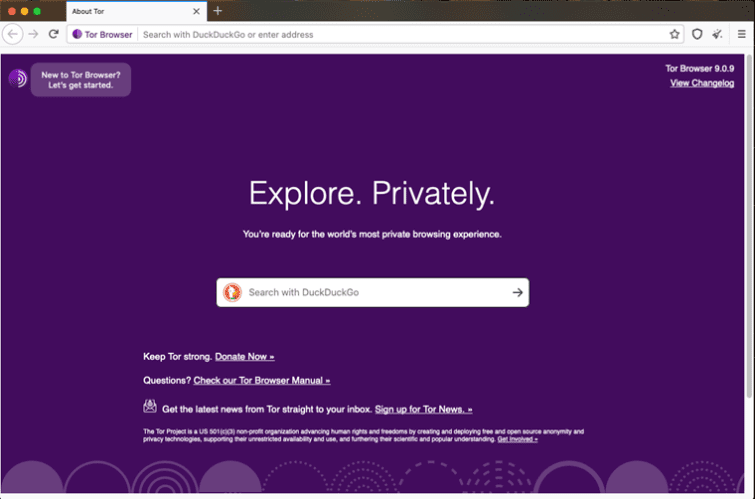 If you do not care much about customization and want to browse the internet safely and securely, then the Tor browser should be your choice. It has multiple features that help you create a defense against tracking, censorship, and surveillance. You can also access blocked websites, as it provides complete anonymity by hiding your original IP address.
Tor browser has multi-layer encryption, which means the traffic is "relayed and encrypted" three times over the Tor network. The user interface is beginner-friendly, so most of you coming from highly customizable browsers will find the UI a bit outdated. The performance of the Tor browser s fast, and it has several options related to privacy and security. Besides, you can nudge for the quicker connection path for a website by clicking the 3-line menu icon and selecting the "New Tor Circuit for this Site" option.
Mozilla Firefox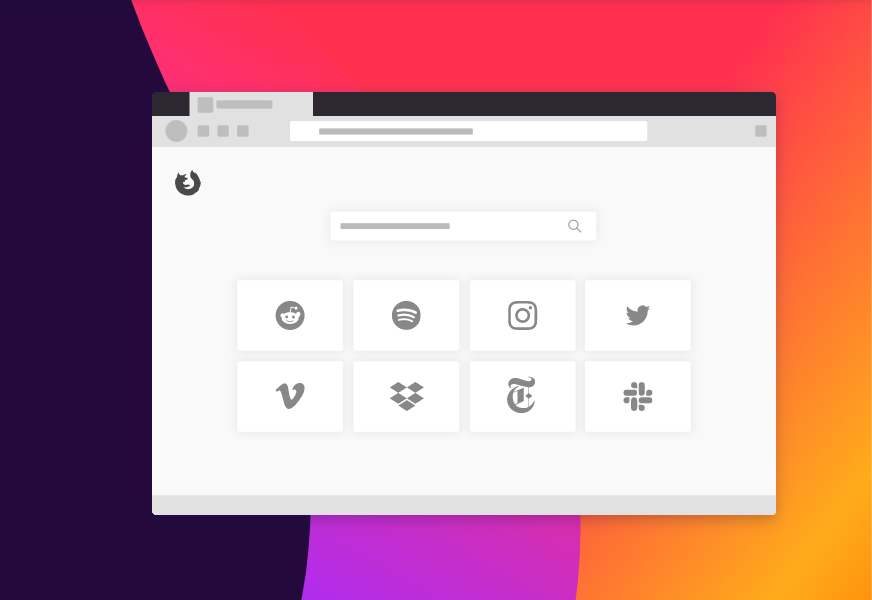 Mozilla Firefox has grown in terms of features over the years and is now coined as a perfect alternative to the Google Chrome browser. Be it security, privacy, customization, extension support, etc. Mozilla Firefox is a decent all-rounder. Some consider Mozilla's incognito mode one of the most secure ones compared to other browsers' incognito modes.
The browsing speed and performance are brilliant, they have enhanced tab management, a new task manager, blocks in-browser crypto mining, and more. Further, it is a lightweight browser, meaning it is less resource-hogging and will perform well on your Windows 10 PC. Mozilla Firefox features cross-platform sync and has a nice and user-friendly interface.
Opera
Opera is an old name in the browser's category. Over time, it has gone through many changes and has been updated with new features, making it a good choice if you are looking for a better browsing experience. It features a built-in ad blocker, built-in VPN, and crypto waller for, you know, the currency of the young mind, the "Cryptocurrency," and more. It also has a dark mode that reduces strain during night browsing.
It is also based on Chromium, making using Chrome add-ons or extensions in Opera easier. There is the Opera Turbo option, which, when enabled, compresses the images on the web page to reduce internet data usage if you are browsing on a limited data package. Built-in security features also warn you about malicious content & other infections on a website before entering.
Yandex Browser
Yandex browser is a Chrome-based web browser that runs on Blink Engine. It is a freeware web tool developed by the Russian web search corporation. The browser checks webpage security with the Yandex security system and checks downloaded files with Kaspersky anti-virus.
The browser also uses Opera Software's Turbo technology to speed web browsing on slow connections. The software comes with powerful security protocols, including DNScrypt, data protection while saving payment, and passwords with DNS Spoofing. You also get protection over weak Wi-Fi and encrypt the data over HTTP sites.
Maxthon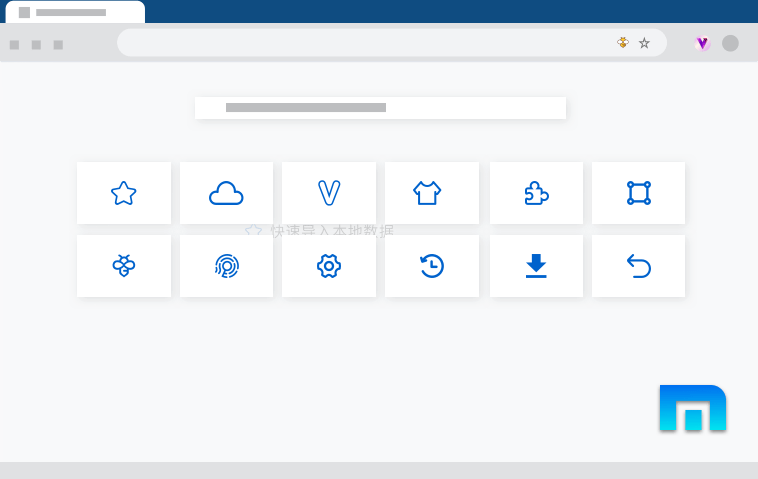 Maxthon is another cloud-based App that reduces the load on the App by implementing server-side compression. The App also won the 'Best Browser' award. The App helps in curbing data consumption by optimizing the image sizes on the web pages. The tool renders pages very fast by removing the render-blocking JavaScript. The Maxthon has a memo book to write notes, an inbuilt Adblocker, a Password Manager, multi-linguistic support, night mode viewing, and more. Max is a very reliable browser to go for.
Avast Secure Browser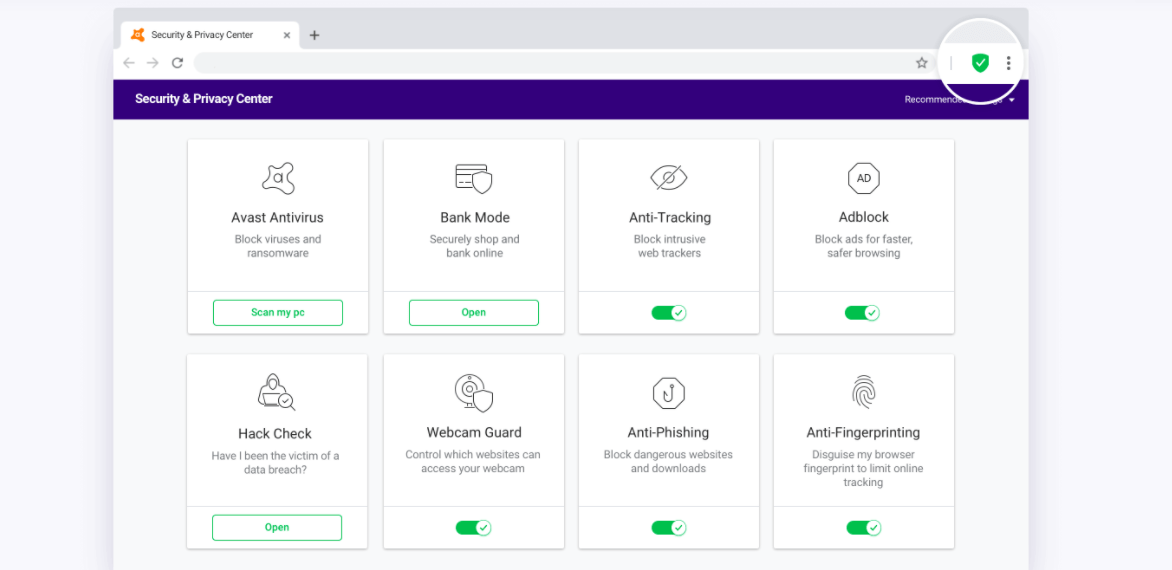 Avast Secure Browser is a Chromium-Based Privacy Browser Developed by Avast. You get a built-in Ad-Blocker which helps improve site loading by blocking all Ads Scripts. You will also get Banking Mode to protect yourself from a potentially hijacked host or network. Bank Mode automatically activates when it detects that the user has reached a banking website or a payment page.
The Browser also has a Password Manager, Anti-Phishing, and other privacy Features to Protect your data from an online breach. It also forces the websites to use TSL on supported websites for encryption to secure their data. Avast Secure Browser also blocks the user from accessing known malicious web pages and extensions
Opera GX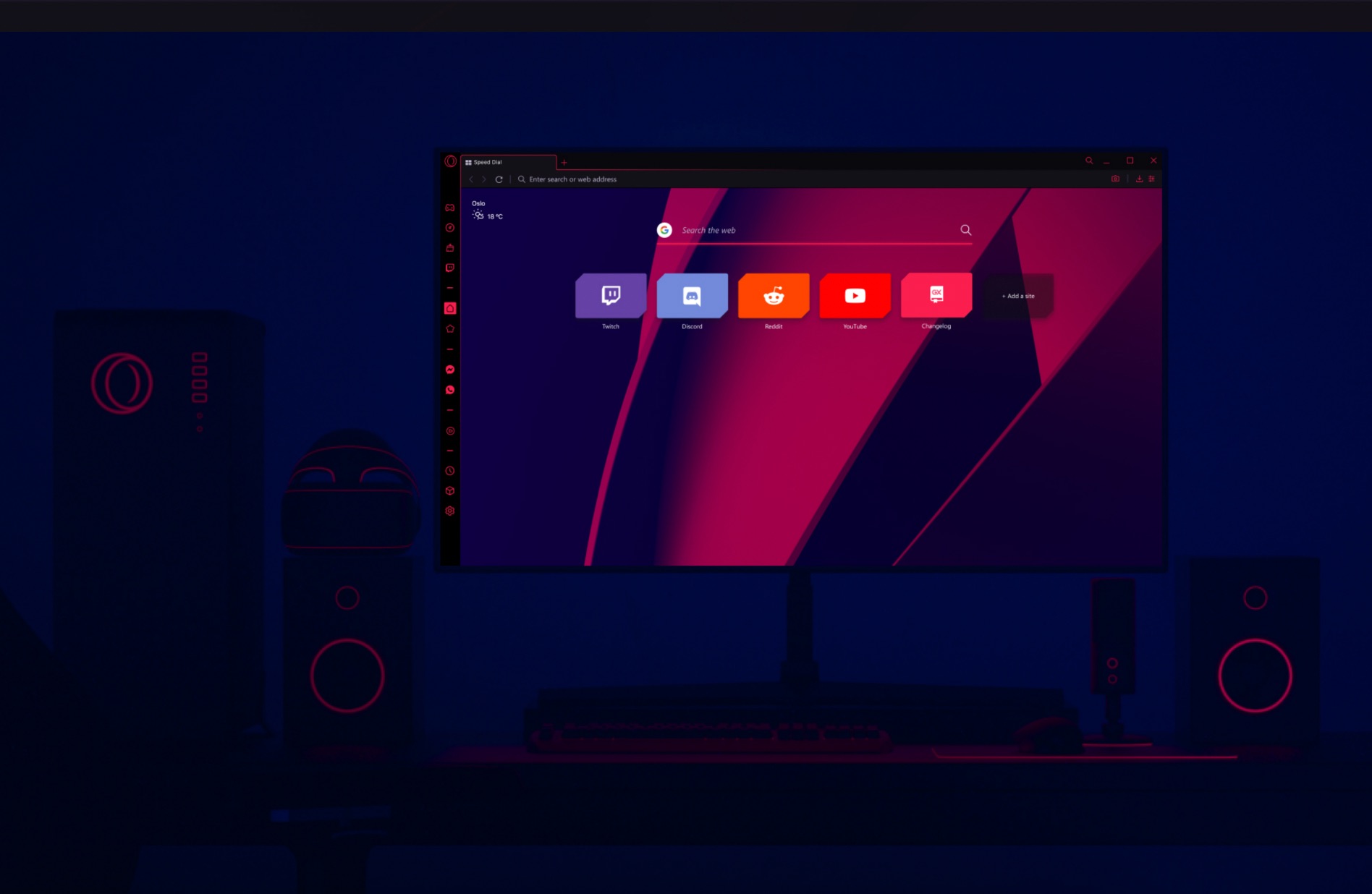 Opera GX is a special version of the Opera browser built specifically for gamers. The browser includes unique features like CPU, RAM, and Network limiters to help you get the most out of both gaming and browsing. Completely customize your color scheme with Opera GX to match your gaming setup.
Choose from specially designed themes, and easily select GX desktop wallpapers as a gaming background. You can force dark mode on all the pages, use PiP Mode, and control your privacy and security with the free integrated VPN and built-in adblocker.
Otter Browser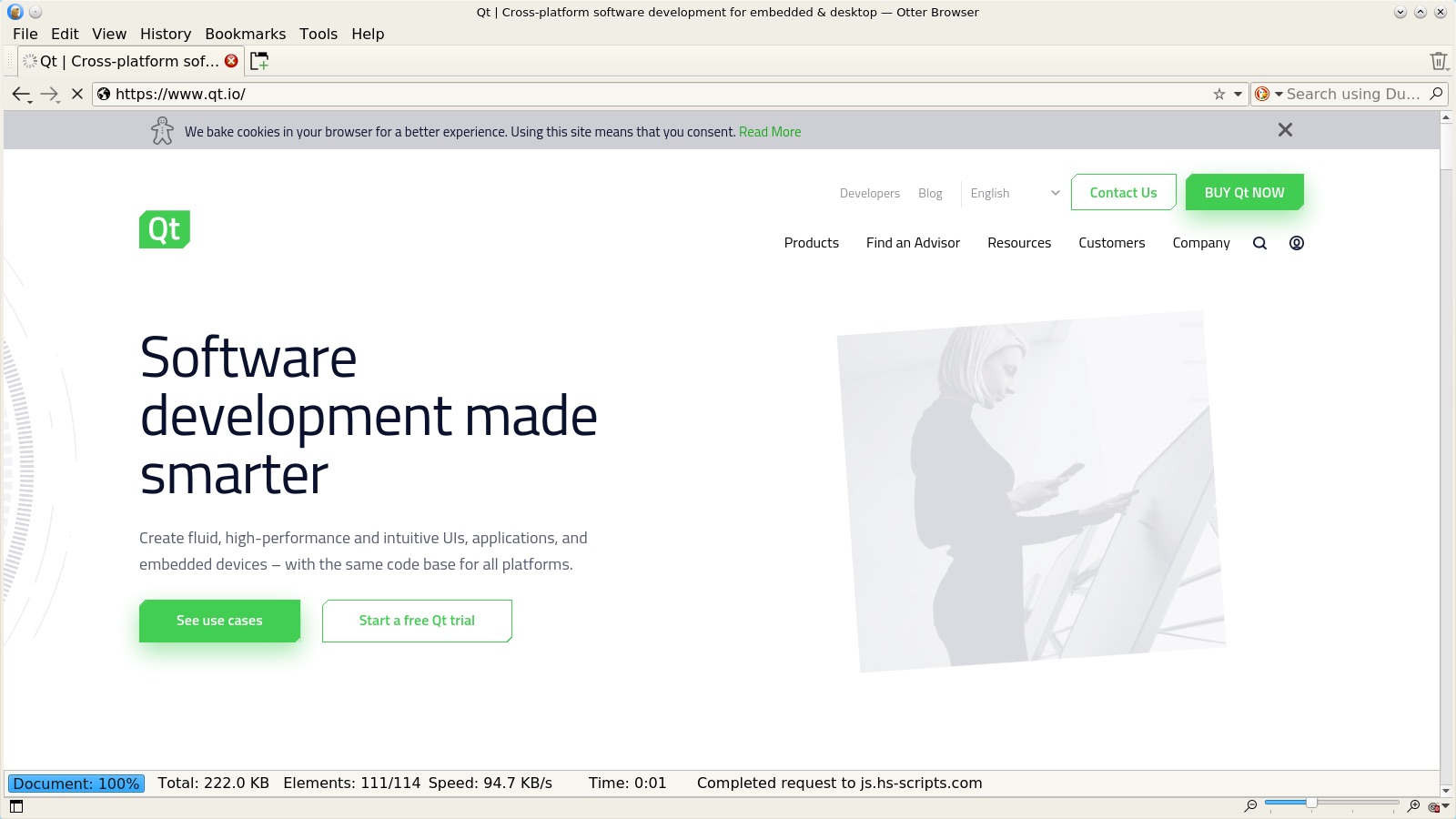 Otter Browser aims to recreate the best aspects of Opera 12 and revive its spirit. The features of the browser power the browser while keeping the browser fast and lightweight. The browser works on Apple's Safari WebKit Engine. So, you can expect some smooth and fast browsing on your Windows PC.
If you've any thoughts on 10 Best Windows 11 Web Browsers: Fast and Customized, then feel free to drop in below comment box. Also, please subscribe to our DigitBin YouTube channel for videos tutorials. Cheers!