Instagram uses a very stringent security protocol to protect accounts from hacking or security breach. But sometimes, suddenly, Instagram App for Android or iOS may log you out without any special reason. A sudden logout may raise anybody's eyebrows as this cloud be a sign of any 3rd party hack breach.
Things can get a little scary if you see a message on Instagram App for Android and iOS, "You've been logged out of account. The account owner may have changed the password." So, in this post, we will see what exactly this message means and precautions we can take.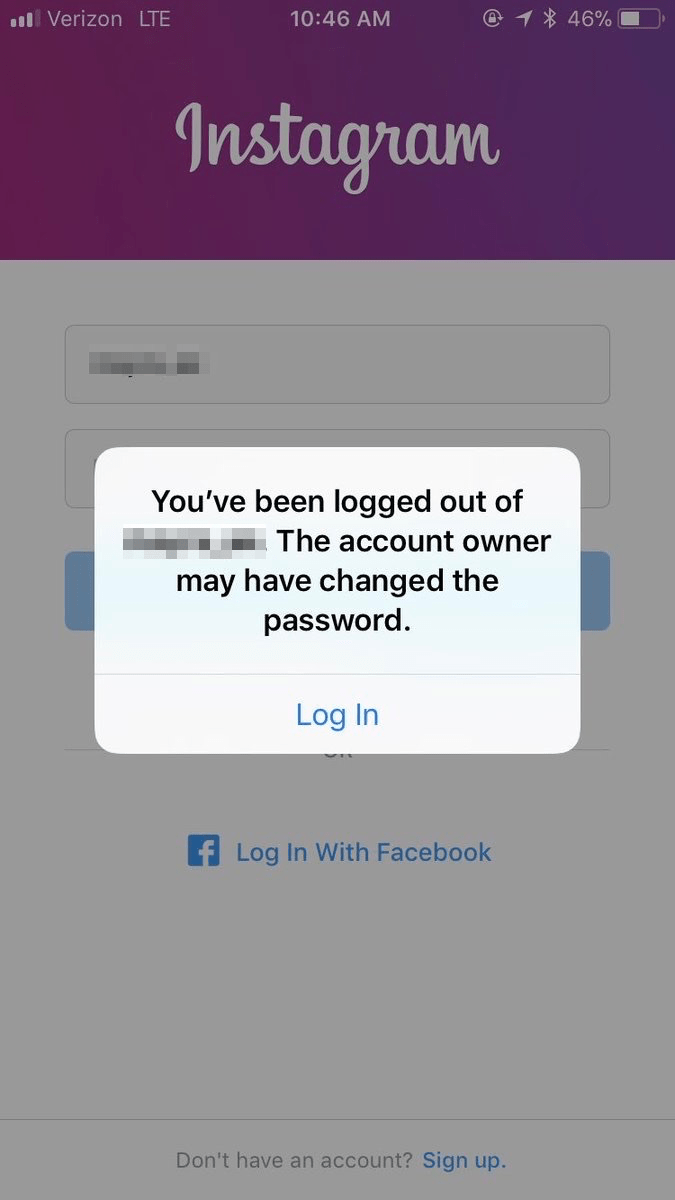 Is My Instagram Account Hacked?
The account is probably not hacked, and you do need to worry; if you log in with the same ID and password credentials, Instagram will open again. This is most probably not a hacking issue but some technical glitch by Insta Servers that finds your account behavior suspicious. If you recently switched networks, changed network, DNS, or GPS locations, then the issue is pretty common.
Suspicious account behavior is not the only cause for your logout from the Instagram app. The Instagram server itself can force log out your account from the application for unknown reasons. If someone has your account login credentials then also when he logs out then you will be logged out with the warning message "The account owner may have changed the password". Many users faced this problem on a large scale a few years ago that was caused by an Instagram server glitch, but still, to date, users face that issue.
How to Protect your Account?
Though the logout error is a random issue, it is better to change your Instagram password. If in case the account is actually hacked or someone got hands on your login credentials, then when they log out from their device, then your Insta Application will log you out and show the warning message.
It is also recommended to use 2 Factor Authentication available for Instagram. So, every time you log in, a code will be sent to you to allow you for signing in to the app.
Conclusion
The force logout is most probably not a hacking issue but Instagram keeping the user in check. So it is not a matter of worry but still, it's better to change the password.
If you've any thoughts on What is 'The Account Owner may have Changed the Password' Instagram?, then feel free to drop in below comment box. Also, please subscribe to our DigitBin YouTube channel for videos tutorials. Cheers!