YouTube Downloader APK is the video downloader software for Android OS that allows you to grab youtube videos offline on your Android storage for free, the YT which is developed by Google, is the most popular video streaming service is even bigger than Bing and Yahoo combined. With over 1.5+ Billion downloads on Android, it a staple software on every Android phone. YouTube is a great source of knowledge and entertainment, catering to millions of useful videos. The creators upload their videos on YouTube in return for earnings from Google Ads. YouTube Hosts Millions of hours of content.
Recently YT also introduced the popular offline feature which lets you download the videos on your App itself. This feature is very popular and helps to save videos locally on the App. But Google doesn't support direct YouTube video download to the gallery to avoid work plagiarism and copyright issues. Also, no such apps which promote YouTube Video downloads are available on Google Play Store as it violates the core policy of YT. But there are many 3rd party apps that help you download the videos/audio (mp3) from YouTube directly to your Android phone storage. In this post, I have talked about some of the best Android Apps for YouTube Video/Audio Downloads, which can make your work much easier.
What is YouTube Downloader?
YouTube Downloader APK is a bunch of Android software apps that lets users download videos from YouTube servers with various formats and also let's convert video into Audio MP3 for music download. It is one of the most popular online tools and is always in high demand due to the vast and easy access to YouTube videos.
Disclaimer – We do not endorse the apps listed nor are we affiliated with it in any form. Downloading YT videos are against Google's ToS, make sure you use the apps for personal use only.
YouTube Video Downloader APK
Here are the Best YouTube Video Downloader APK Apps for Android to Download Videos for Free.
1. Videoder
Videoder is another popular video downloading the app for Android. The app has a very smooth UI and easy to navigate features. The App supports video download from a large number of websites and Apps including Social Media Sites like FB, Twitter etc. Because it is better to see things clearer. Stream or download 4K videos with Videoder and play them on your Ultra HD devices. Videoder uses multiple network connections to accelerate the downloading speed.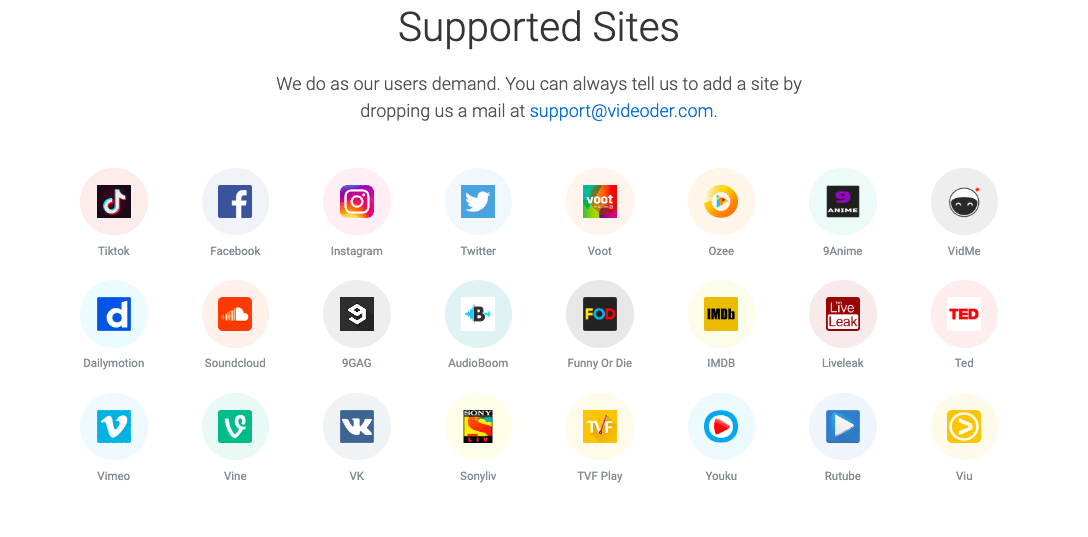 The best part of the App is it creates the download links directly without opening the Videoder App, thus reducing the effort to switch between the Apps. It App contains ads that you can remove by buying the Videoder Premium plugin from the Play Store. All you need to do is install the App, open your favorite video and tap on the share button and then click on the Videoder icon to generate the links. Done.
2. InsTube
InsTube is a popular video downloader App that supports video and music downloads from over 100 websites. You can save video and audio files directly in your device storage with the option to choose the resolution and format for the file. The App uses an Advanced Downloader Engine to save the files at great speeds. And there is no compromise in the pace even when you go for the simultaneous file downloads. InsTube is a browser cum downloader App so that you can quickly grab a video while you surf the web. The App interface is very simple and intuitive with a number of customisable setting options.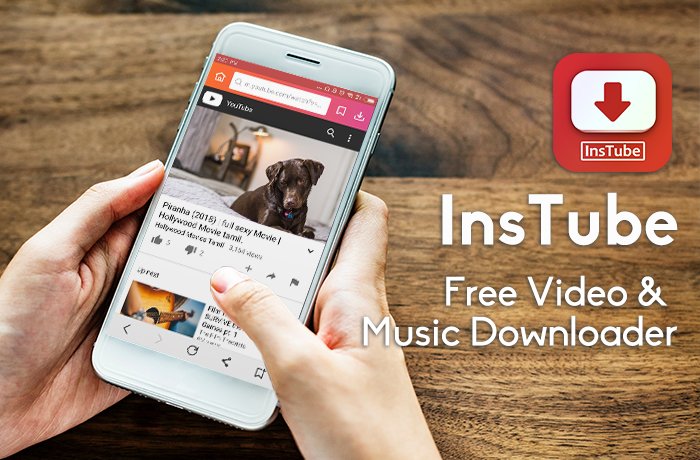 Features of InsTube
Supports 4K and HD downloads
Free Music and Video Downloads
Inbuilt Video and Music Player
High speed with Enhanced Technology
Can be used a browser for web surfing
Lite in weight
Consumes low data, battery and RAM
Inbuilt Video locker
3. YouTube Revanced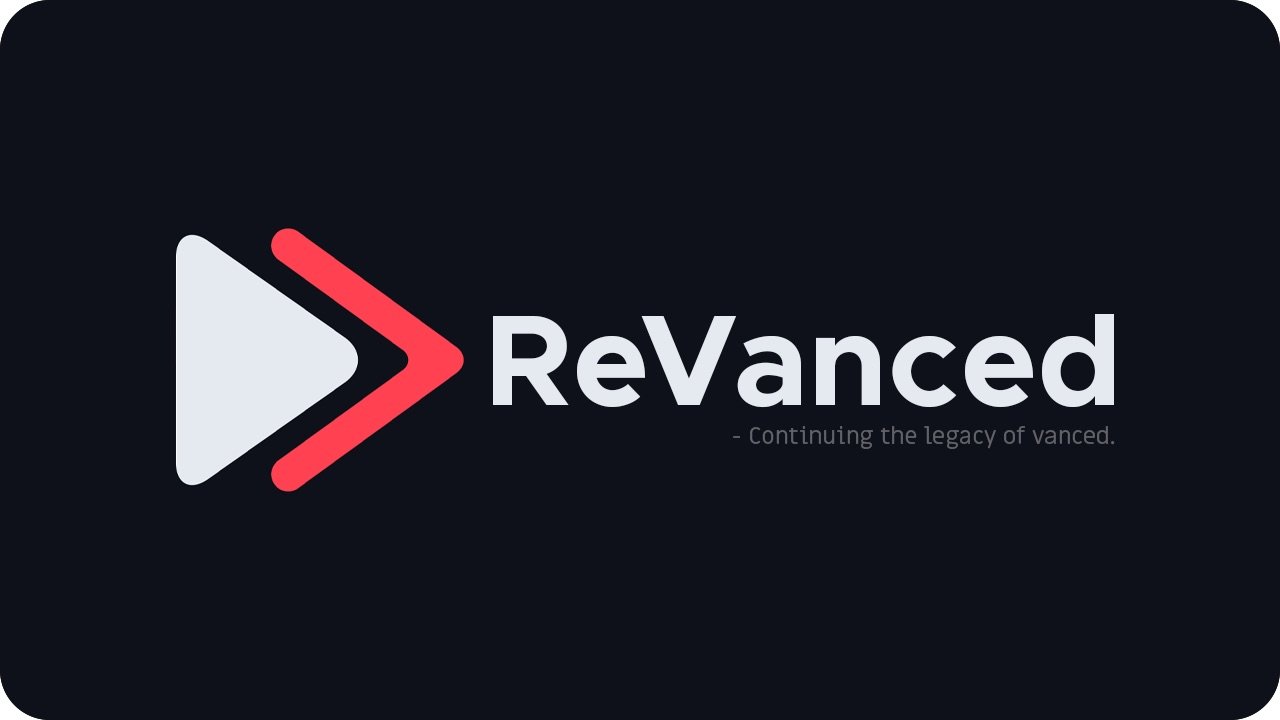 YouTube ReVanced is a free customized YouTube client that serves to replace the discontinued YouTube Vanced by providing users with similar app features and other extra modes. The app comes with all the YT Premium features. YouTube ReVanced is packed with loads of features, most of which are similar to its predecessor, YouTube Vanced.
It uses the NewPipe module to download videos. You will see the download option at the bottom of the video, and once you click, a pop-up box will appear with the download button; you can set the quality and other options.



YouTube ReVanced needs microG to work as an alternative to Google Services Framework. You can log in to your Google Account and enjoy all premium features for free with YouTube ReVanced.
4. TubeMate
You saw this coming. Right? The list would be incomplete without the mention of TubeMate, the most popular YouTube video downloader app for Android. The TubeMate app has many great features, including pause/resume downloads, background downloads, multiple downloads, an inbuilt player, and much more interesting. The TubeMate not only allows you to download videos from YT but also from other popular video streaming Apps like Vimeo, Dailymotion etc.
Features of TubeMate
Change the preferred location to save videos on the device storage
Create your own playlist of your favorite music videos and play them using the inbuilt media player.
Easily download multiple video files simultaneously
You can easily pause, resume or cancel a download.
MP3 Media Converter to convert files into required formats.
Download videos in MP4 or FLV formats also AAC format
Enhanced downloading technology
5. GenYouTube
GenYouTube helps in converting and downloading YouTube Videos in audio and video formats. GenYT is available online and downloads YouTube videos without a browser extension or add-on. The service is simple and easy. However, if you need a native Android app, you can download the GenYouTube Video Downloader APK from the download link below.
Featured of GenYouTube Android APK
Watch trending YouTube videos
Download trending YouTube videos
Play the YouTube Video songs in Background
Download the YouTube video in Video and Audio format
Enable PIP mode and watch in Popup screen (need to allow display over other apps)
GenYouTube App also has SoundCloud support
6. SnapTube
SnapTube is a popular Video Downloader App for Android. You can download the videos in 4K, UHD, 1080p format. You can get MP3 from YT, Instagram, Facebook, Vine, Vimeo etc. It is the best solution to download embedded videos from web pages. The App interface is very easy and you also you can search for your videos with the help of keywords in the search/URL box. The app supports multiple downloads with various resolutions.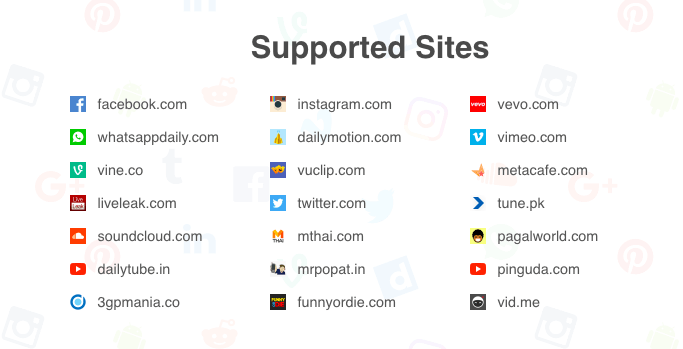 SnapTube is one of the best-known applications currently available for downloading videos and songs from online services like Vimeo, Dailymotion, YouTube, Instagram, FunnyorDie, Vine, Tumblr, Soundcloud, Metacafe, and tons of other multimedia portals. Another good thing about the App is it creates the download links directly without opening the App thus reducing the effort to switch between the Apps.
Features of SnapTube
Features of SnapTube
Download in multiple resolutions including 4K.
Direct MP3 downloads
Search videos with keywords
MP3 Media Converter to convert files into required formats.
Download videos in MP4 or FLV formats also AAC format
Enhanced downloading technology
Clean & Safe
Manage video downloads
MP3 Media Converter to convert files into required formats.
7. YT3DL
YT3 YouTube Downloader has a simple and plain interface, and downloads start just in a few seconds. YT3DL YouTube Downloader is an Android application that lets you download any music or video from YouTube in mp3 or mp4 format with lightning speed. The app claims to be accurate in finding the perfect result for your query, You can download low quality or high-quality videos from Youtube as you wish. Downloading mp3 from Youtube could never be easier.
8. NewPipe
NewPipe is a Freeware Open Source lightweight YouTube App. It has a frontend youtube interface. The best thing about the App is you can run it without any Google API or the irritating Google Play Services. Basically, the NewPipe App just collects YT website URL sources and displays it in the form of the App. But this App can prove to be very powerful if you have a low-end Android phone with limited power.
NewPipe is an outstanding YouTube client that lets you download Youtube videos with total privacy. The best part is that it lets you stream music in the background and do practically anything you can do with the official client.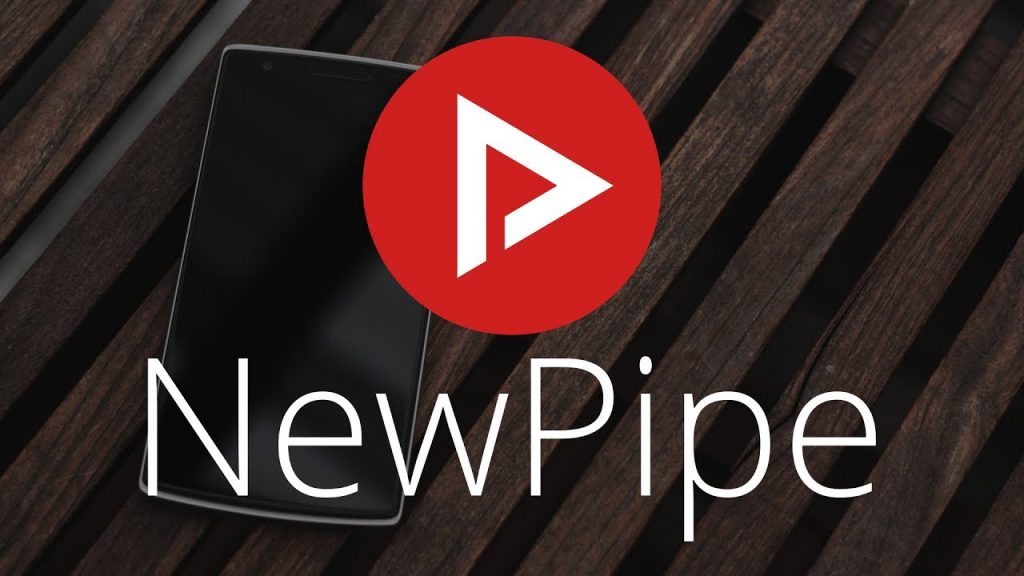 Features NewPipe App
Runs without Google Play Services
You can set and change the quality of video play
Download the video and audio at various different resolutions
You can play the video as a Pop-up box for multitasking
Play the video in the background.
Lightweight and consumes low storage space and RAM
9. Dentex
Dentex is one of the oldest YT video downloader apps available for Android. The app is developed by Samuele Rini and its source is available on GitHub. The app is simple but has a very rugged interface, but it does the job pretty easily. I would recommend this app if you want a simple downloader without any clutter or special features.
Features of Dentex
Remote download on another PC via SSH
Multi-threaded downloads: maximizes bandwidth available and minimizes YouTube's speed throttling
Support for almost any format/quality available from YouTube
Audio extraction to aac/Ogg or conversion to mp3 (menu available via single-click on items in the Dashboard tab)
File management (menu available via long-click on items in the Dashboard tab)
Video list filters by format, quality etc, via a (left) sliding menu
Many preferences to customize usage
9. Vidmate
VidMate is more of the improvised combo of SnapTube & TubeMate. The App has an inbuilt browser and has all the major features required by the video-downloading App. The UI is very intuitive and easy. You can play videos online or download them at ease. You can download the videos in various resolutions. There are also many other features of the App, like Movies & TV Shows Download with one click.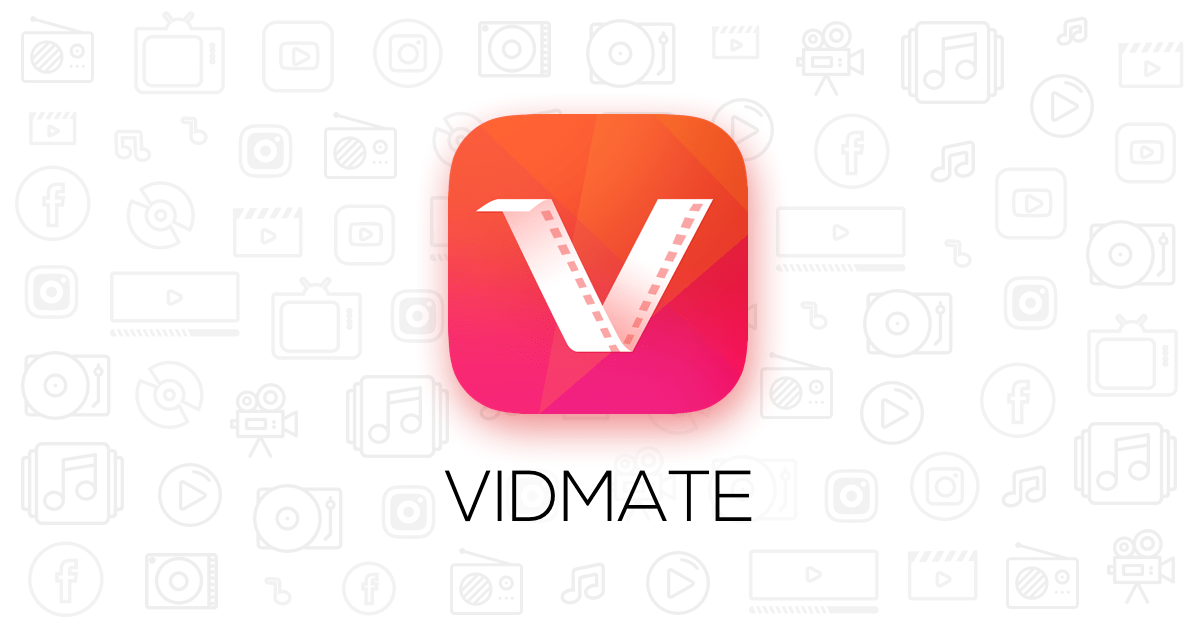 Vidmate is one of the best-known applications currently available for downloading videos and songs from online services like Vimeo, Dailymotion, YouTube, Instagram, FunnyorDie, Vine, Tumblr, Soundcloud, Metacafe, and tons of other multimedia portals.
Features of VidMate
Multiple downloads with inbuilt browser support
You can filter the movies by Genre, Year, Rating and type.
The interface is user-friendly and easy to use.
Fewer Ads
A large number of Indian Movies and TV Shows
10. MediaClip
Media Clip was one of the first few video downloader Apps available for Android and is still going strong. Media Clip video downloader has a built-in browser that lets you navigate through different video channel sites to search and download the content. The MC will automatically detect the video is present on the page.
Search or enter url in the address bar to start browsing videos.
Play videos directly from the application
Preview video before downloading.
Full feature download manager.
Download all videos in the background.
Support all video formats.
Accelerated download using multithreading
Download Booster
How to Use Media Clip?
Play video in app's in-built web browser.
Wait for the download icon to pop up at the bottom right of the screen.
Click the button to download the video
Downloading Content from YouTube is against Google's Policies Article 5.B;
"You shall not download any Content unless you see a "download" or similar link displayed by YouTube on the Service for that Content. You shall not copy, reproduce, make available online or electronically transmit, publish, adapt, distribute, transmit, broadcast, display, sell, license, or otherwise exploit any Content for any other purposes without the prior written consent of YouTube or the respective licensors of the Content. YouTube and its licensors reserve all rights not expressly granted in and to the Service and the Content"
Conclusion: With YouTube Downloader APK you can download videos from YouTube app and website for free without any issues. The app is simple to use and offers a number of other features, you can download videos in various different resolutions based on your need.
If you've any thoughts on Best Free YouTube Video Downloader APK Apps Android, then feel free to drop in below comment box. Also, please subscribe to our DigitBin YouTube channel for videos tutorials. Cheers!