Racing Games are always fun and playing it with your friends makes them even more exciting. There are a number of multiplayer games for Android which you offline and online. Racing games are no different and are popular genres to play in groups. There are thousands of racing games available in the play store market, but today we were looking at some of the finest Android racing games which can be played multiplayer.
These games are carefully designed to give a realistic racing experience on your smartphone. So if you like racing or just want to kill some time by playing games, then do try these top racing games for Android. Here are the Best Local Wi-Fi Hotspot Multiplayer and Real-Time Online Racing Games for Android.
Best Multiplayer Racing Games for Android
Here are the Best Offline and Online Multiplayer Racing Games which you can Play on Android
1. Asphalt 8
Asphalt 8 is a game that runs without any internet data moreover it has some very high power-packed adventures to offer. Bundled with some highly-polished graphics from Gameloft, realistic audio effects accompanied by more than 300 events, 9 seasons, and over 200 cars, Airborne is the best choice for any Arcade lover. Real car models just enhance the drama along with high-grade air stunts and near-miss obstacles which makes the Asphalt 8 one of the best offline racing games for Android.
Asphalt 8 got an overwhelming response from gamers with many calling it the pinnacle in the Asphalt series, even many critics couldn't resist them from giving full stars to this action-packed arcade racing. You can locally connect with Wi-Fi Hotspot and play with your friends.
Download Asphalt 8 | Wi-Fi Hotspot
2. Hovercraft Takedown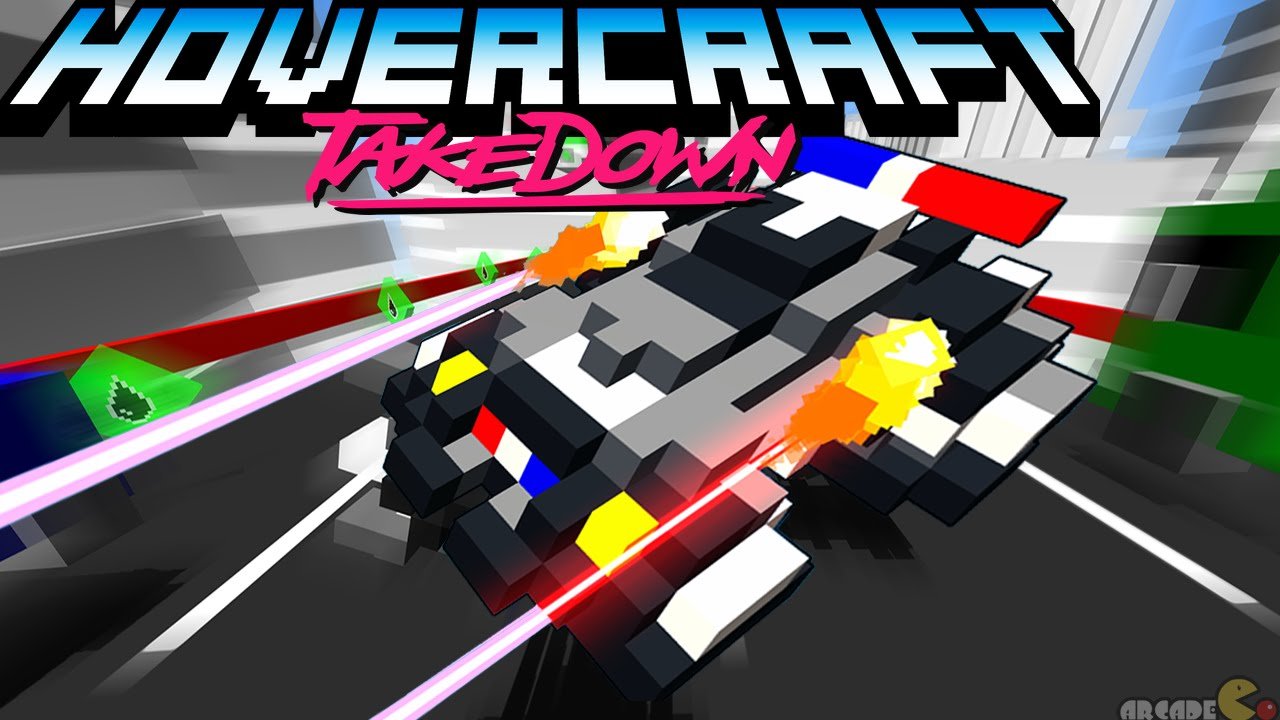 Hovercraft is a combat racing game that you can play locally on Wi-Fi Hotspot with your friends and family. You can build a completely custom Hovercraft and arm it with guns, lasers, missiles.  Equip up to 6 weapons simultaneously, and customize your loadout from thousands of possible combinations. Counter enemy weapons with dozens of unique power-ups and weapon types.
Fight offline with friends by mounting heavy artillery on your vehicle and destroy the enemies. A simple and fun-loving, action-packed game if you want something more than just a simple competitive racing.
Download Hovercraft | Wi-Fi Hotspot
3. Angry Birds Go!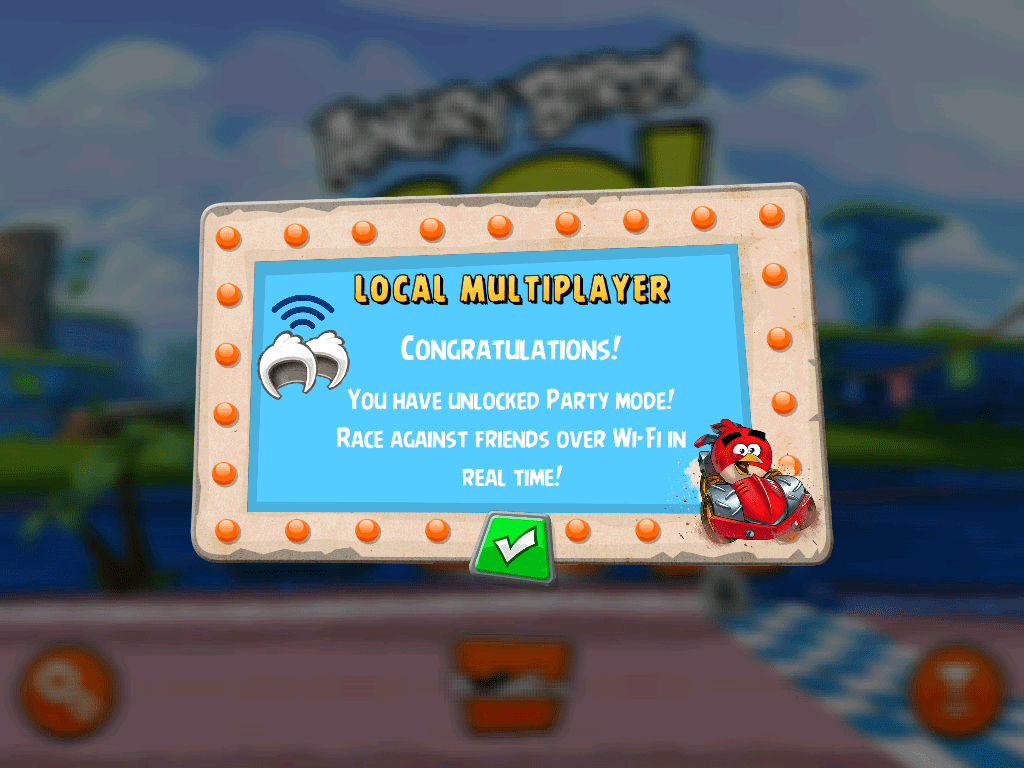 It's going to be a bumpy ride!  Angry Birds Franchise is big and with these adventures game, it adds an element of racing along with the classic angry nature of the birds. The game has makeshift cars made out of wood and filled with nitro boosts. Maps are crazy carved out of jungles, forts, and more.
Just come along with few friends connect locally and zoom! you can enjoy the collision, outrun your friends and show your craze for the birds by winning the race.
Download Angry Birds Go! | Local Wi-Fi
3. Mini Motor Racing
Mini Motor Racing should be included in this list of best offline multiplayer games. It is a typical motor racing game where the cars compete on who finishes in the first position. The cars displayed are relatively tiny (Mini motors) and there are different cars to choose from.
Up to four players can play in multiplayer mode when connected over a Wi-Fi network. However the game is a premium game, so you would spend a few bucks on it.
Download Mini Motor Racing | Wi-Fi Hotspot
4. CSR Racing 2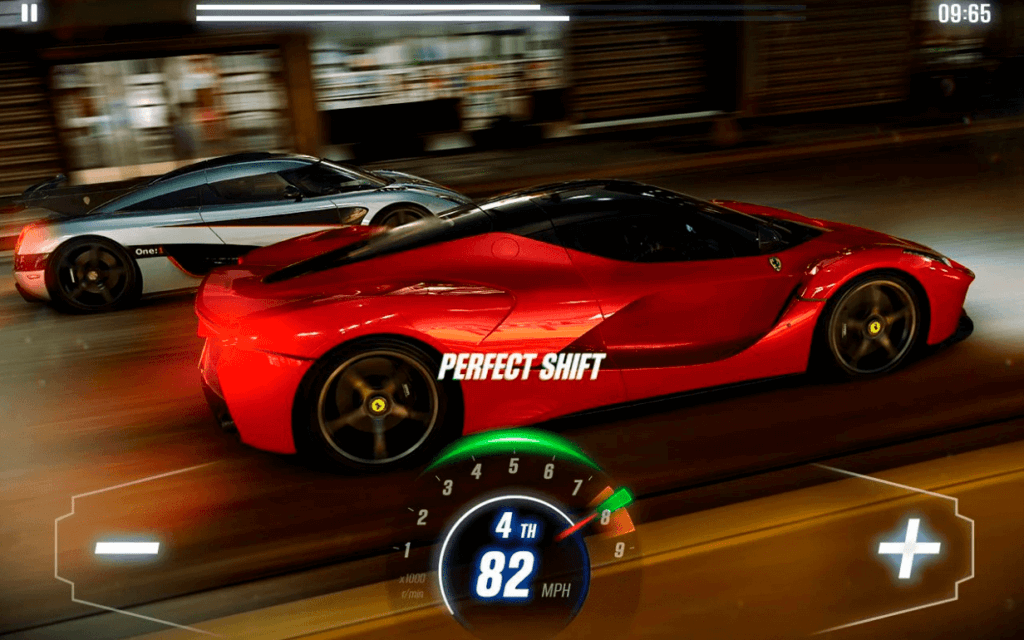 CSR Racing 2 features the next generation super-real drag race mobile gaming. With enhanced graphics standard and AR mode, get the taste of one of the most hyper racing game. Compete with your rivals online from all over the world with the exhilarating supercars like McLaren P1, Koenigsegg One, Ashton Martin DB5, and a lot more.
Apart from this, you can tune and customize your cars because a wide variety of customization is within reach. With the help of amazing 3D rendering techniques, it gives a completely real and elegant feel in the hands of every gamer. Customize your supercar now and head on to the track to prove what you are actually worthy of.
Download CSR Racing 2 | Online
5. Racers Vs Cops: Multiplayer
Racers VS Cops is one of the best offline multiplayer games available. If you have ever thought of being a cop, you can do some practice with it. In this game, one player is the cop while the other is the racer.  Unlike other offline multiplayer games, Racers VS Cops is very easy to play as the player who is the cop tries to catch the racer before the end of the race. If you are the racer you should just do one thing, Run! On the other hand, there are varieties of cars to pick from and you can make upgrades with the money you earn from playing.
Download Racers Vs Cops | Wi-Fi Hotspot
6. Real Racing 3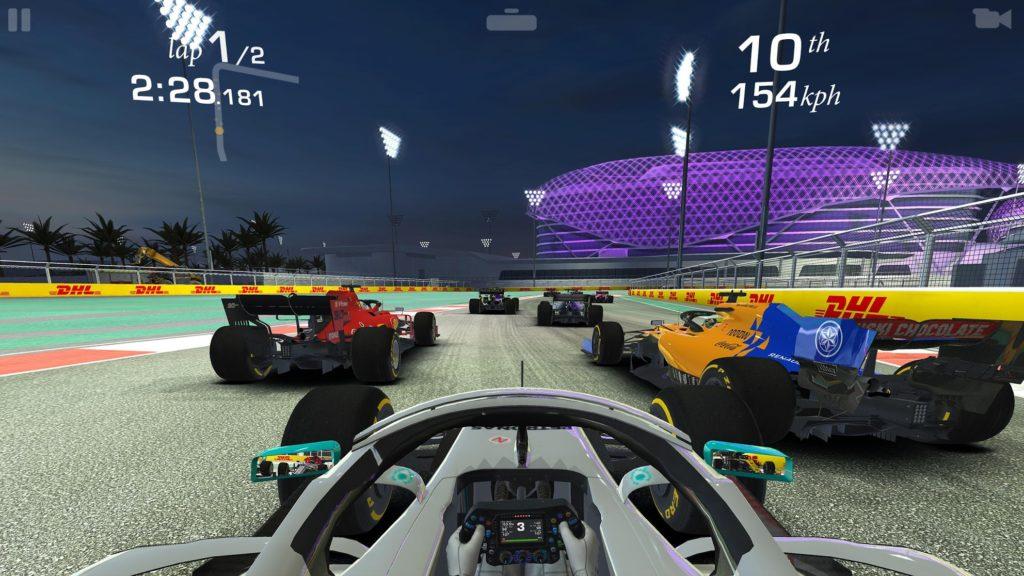 Real Racing 3 is an award-winning franchise featuring around 40 different circuits at 19 real-world spots along with officially licensed racing tracks.  They are setting up a whole new standard for mobile racing games. Grab the wheels of your dream cars like Bugatti, Porsche, Audi, and many more and burn the tire on the real racing tracks.
Challenge your friends and rivals across the globe and shift your gear in the cross-platform, 8-player live race. Additionally, Real Racing is providing you with more choices than ever, with over 4000 events and challenges. Moreover, its fully functioning rearview mirrors and true dynamic reflections dissolve you into the world of reality.
7. Nitro Nation 6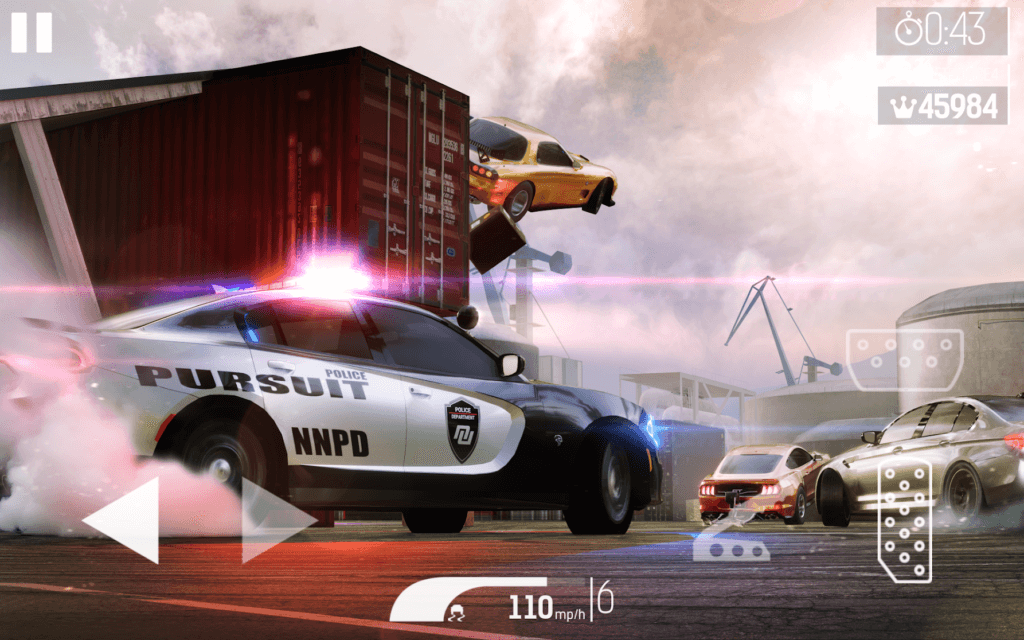 NitroNation 6 is one of the most addictive racing games for Android users. In the game race with more than 100 licensed cars starting with Audi, Jaguar, Mercedes- Benz, Nissan, Volkswagen, and many more. Now with the further update, it also comes with the drift racing mode, which introduces you with the most advanced and realistic drift mode into the drag racing world. It has the latest suspension upgrades and the most amazing tracks designed especially for drifts.
Furthermore, as expected, it also comes with the multiplayer racing mode, which is one of the most attractive features. Now invite your friends, create teams, and win tournaments. Also, you can battle in live races with seven unknown racers from any corners of the world. Interestingly in the drift season now, you can bet and earn more points to win live cash and also gold.
8. Mario Kart Tour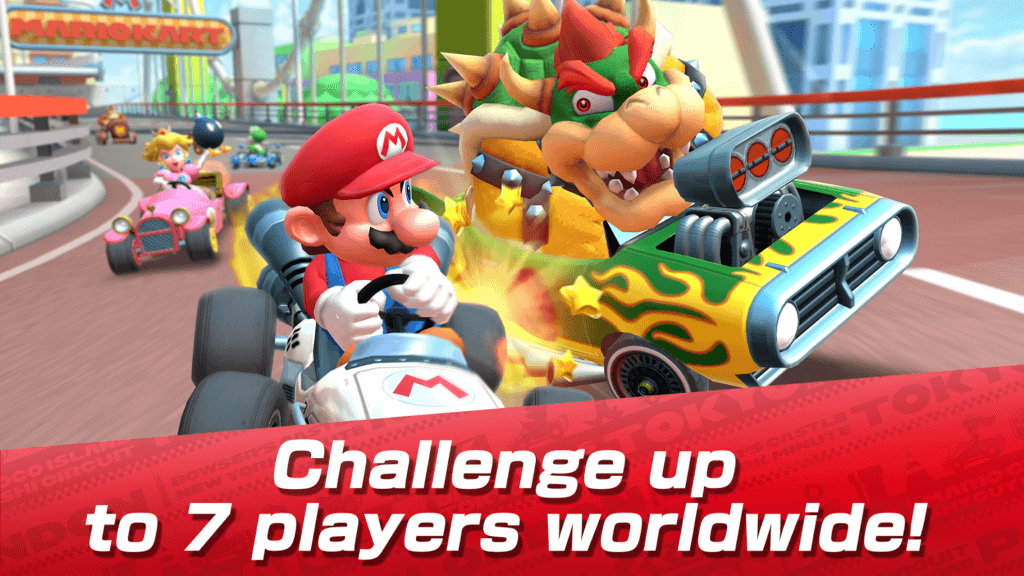 Mario Kart Tour has proved to be a very successful one on the market. However, you might feel the lack of a console gaming experience, but its simply so much more than just another normal racing game. Mario Kart also offers a couple of gaming modes to spice up things. You can unlock different racers from the imaginative world of the Mushroom Kingdom and fight race battles.
Not only limited to that, but also comes with a multiplayer option that allows you to compete against seven other gamers, either local or with strangers race in multiple locations inspired by real-world cities. Moreover, the bonus challenge courses bring a new gameplay approach rather than being in the 1st position. These little things add up more fun to the game and are why it receives so much love from people.
9. Riptide GP Renegade
After some positively thrilling car racing game, now it's time for some illicit hydro jet racing directly from the futuristic world. Renegade is the latest upgrade from the greatest ski racing franchise Riptide GP. Experience compelling story-driven gameplay with the career mode. Besides, there are options for quick races and online battles against super real opponents.
The career mode features a storyline where you are thrown out from the Riptide GP league. Hence, you are forced to make extremely horrible and illegal hydro jet racing through the city waterways to reclaim your name. Take new challenges and unlock new fascinating, and powerful vehicles. It also allows you to play with up to 4 local players and up to 8 global players. Win challenges with your friends in the ghost-racing mode to lead the first position on the leaderboard.
10. Racing Fever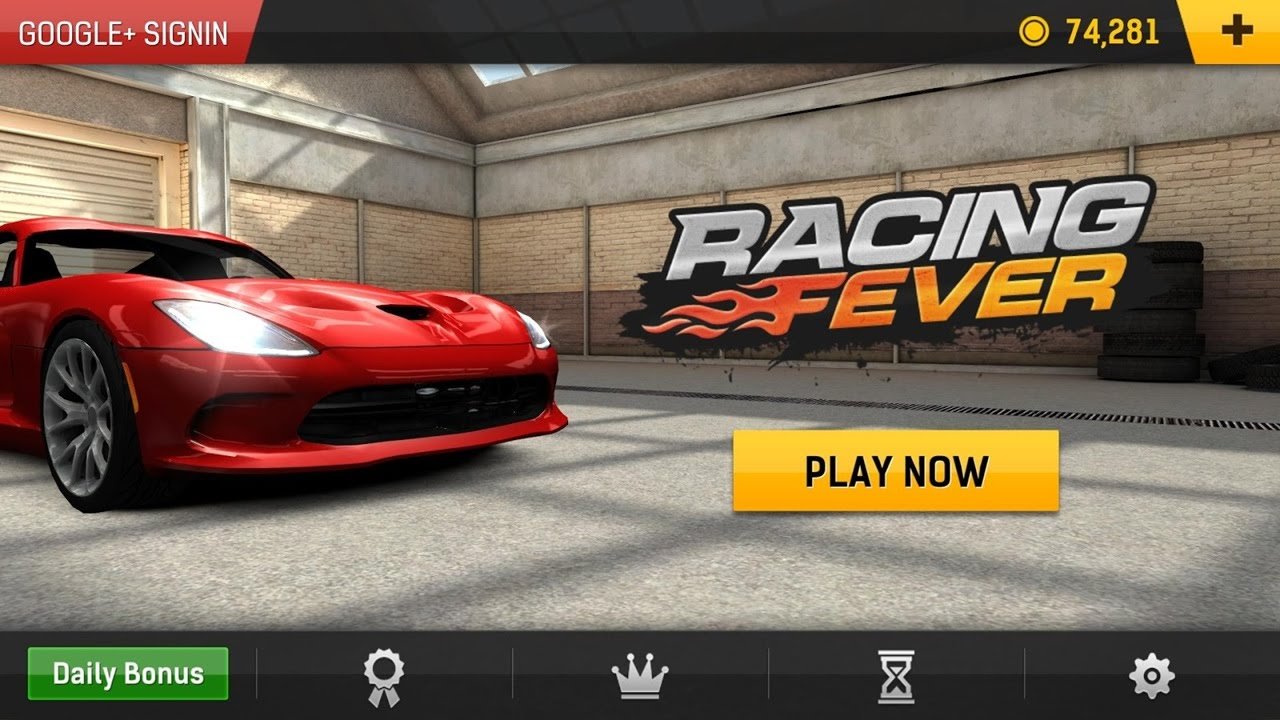 Racing Fever is one of the best offline racing games for Android users. This game is featured with high-quality graphics to enhance your playing experience moreover some miraculous cars with an ultra-high-speed. You can play alone in this game or you can opt for a multiplayer option. This game offers you to participate in the race with your dream customizable car.
Here, you can also play the game using different slow-motion modes, and you can explore different themes, moreover, explore the whole platform with different gaming modes for your every kind of mood.
Key Features
Fascinating 3D graphics.
4 fastidious environments including Winter, City, Village, Desert.
It offers four distinct gaming modes including One Way, Two Way, Time Attack, Free Ride.
This game comes up with 10 different licensed cars (and new cars added monthly).
Delighting, charming, and realistic driving experience.
Upgradable options for acceleration, braking, speed, and handling.
Different customizable options for paints, vinyl, and rims.
The affluent realistic realization of traffic including Trucks, Buses, SUVs, Vans, etc.
Customizable graphics, you can set them to High, Medium, or Low.
Download Racing Fever | Offline
11. Mini Motor Racing
Mini Motor Racing should be included in this list of best offline multiplayer games. It is a typical motor racing game where the cars compete on who finishes in the first position. The cars displayed are relatively tiny (Mini motors) and there are different cars to choose from.
Up to four players can play in multiplayer mode when connected over a Wi-Fi network. However the game is a premium game, so you would spend a few bucks on it.
Download Mini Motor Racing | Wi-Fi Hotspot
Conclusion: Play Racing Games with your Friends and Family with these best offline and online multiplayer games. Enjoy the Adrenaline powered Competitive game on Mobile
If you've any thoughts on Top Best Multiplayer Racing Games Android | Offline & Online, then feel free to drop in below comment box. Also, please subscribe to our DigitBin YouTube channel for videos tutorials. Cheers!