Gaming on mobile phones has improved a lot over the years. Before now, they weren't so many multiplayer games available, but now we have thousands of them.  However, some of these games are played online, and they make use of data that costs money. Nevertheless, some multiplayer games do not require an Internet connection. Hence, you can play these offline multiplayer games with your friends.
If you are an avid game lover and looking for some of the free and cool games to play on your Android mobile, then this post could be beneficial. The most significant resource of any modern Smartphone is its capability to process high-end graphics, and the two most popular operating systems, namely, Android, has left no stone unturned in cashing in this inclination. So, today in this post, I will tell you some of the cool fun-loving games to Play on your Android. So, without wasting much time, let us dive into the best offline multiplayer games to pass your time in the fun with friends.
Best Free Offline Multiplayer Games
Here are the Best Offline Multiplayer Games you can Play on a Local Wi-Fi Hotspot or Bluetooth Network.
1. Doodle Army 2: Mini Militia
Doodle Army 2 : Mini Militia - Teaser
This game needs no introduction; a very popular shooting game among Android users. Simple to play yet high on action. It is a highly trended game for a long time. Up to 12 players can play mini Militia via a WLAN connection, and the game features two modes, e.g., Co-Op and Survival modes. The Survival mode is the ideal game mode to get it on with your friends. You play to see which player gets the most points at the end of the game time.
In Co-Op mode, you all join hands to fight COM players. Nevertheless, there are lots of weapons to use on Mini Militia. Create teams or play independently and take the gun to shoot your friend from the opposite team. Though the game is exceedingly mediocre on graphics but it does the trick.
Download Doodle Army 2: Mini Militia | Local Wi-Fi
2. Dual!
DUAL! - DEFLECT Updated Preview
Just as the name implies, "Dual," which means "Two," the game can be played by a maximum of two players. One person creates the network, the other person joins, and it's game time. However, both mobile devices should be close to each other to avoid interruption.
The game takes up the screen of both devices; each person views their player character on their device. Nevertheless, the two players aim at each other, and shots move from one screen to the other. You lose when your player goes down from being shot. You can also shoot balls and aim to score why the other player tries to defend. The two players can combine to play against the computer.
Download Dual! | Local Wi-Fi or Bluetooth
3. Among Us!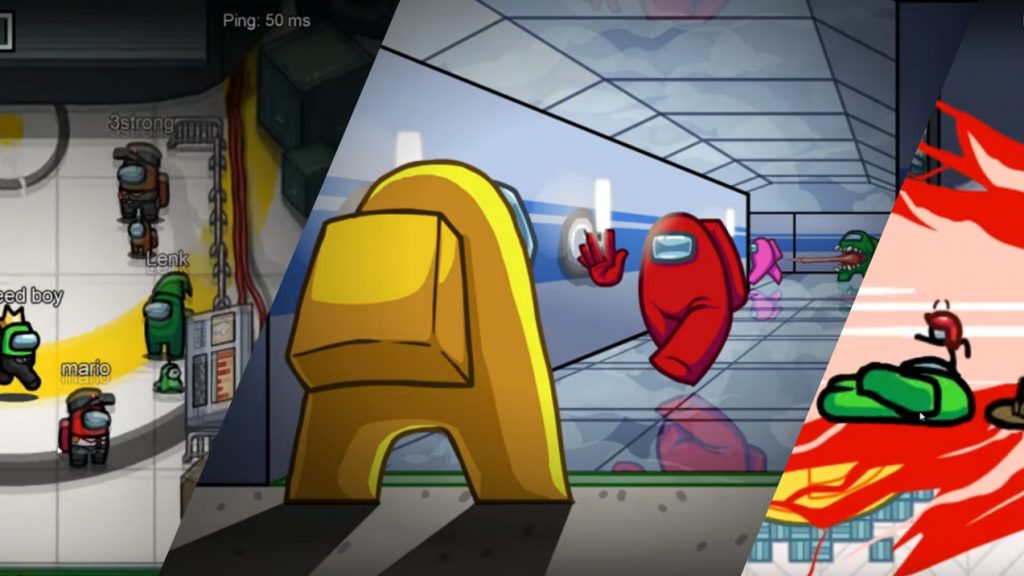 A highly addicted offline and online multiplayer game to find the imposter Among Us. You can play with 4-10 friends on a local Wi-Fi network. It is a space-themed mafia setting with players taking on two roles, most being Crewmates, and a few being Impostors. The goal for the Crewmates is to identify the Impostors and eliminate them while completing tasks, and the Impostors' goal is to kill all Crewmates without being identified.
A simple yet highly brainer game to play with friends. You will truly fall in love with the game.
Download Among Us! | Local Wi-Fi
4. Asphalt 8: Airborne

This Asphalt racing game has always been the favorite for mobile game players on Android and iOS devices. No other racing game is as popular as Asphalt. What players love most about this racing game is its vast features. There are different racing tracks, different car types, and 100s of events you can choose from.  Eight players can race on Asphalt 8 Airborne when connected to a particular Wi-Fi network. You need no internet connection, just a host (the hotspot provider) and other players to join, and you can get the game on.
Bundled with some highly-polished graphics from Gameloft, realistic audio effects accompanied by more than 300 events, 9 seasons, and over 200 cars, Airborne is the best choice for any Arcade lover. Real car models just enhance the drama and high-grade air stunts and near-miss obstacles, making the Asphalt 8 one of the best offline racing games for Android.
Download Asphalt 8 | WiFi-Hotspot
5. Sea Battle 2 – Multiplayer
Sea Battle 2. Gameplay EN
This is a vintage offline multiplayer game for gamers, most especially beginners. You might have played it sometime when you were a kid, not as Sea Battle 2 but as Battleship. It is a warship game in which you get to drop bombs on enemy ships until they go underwater.
Not only ships are available, but you can also play with submarines, planes, and more. The graphics might not be awe-inspiring but, you will find the game interesting. Co-op mode is also available; therefore, you and your friend can take turns playing on one mobile phone.
Download Sea Battle 2 | Bluetooth
6. Special Forces Group 2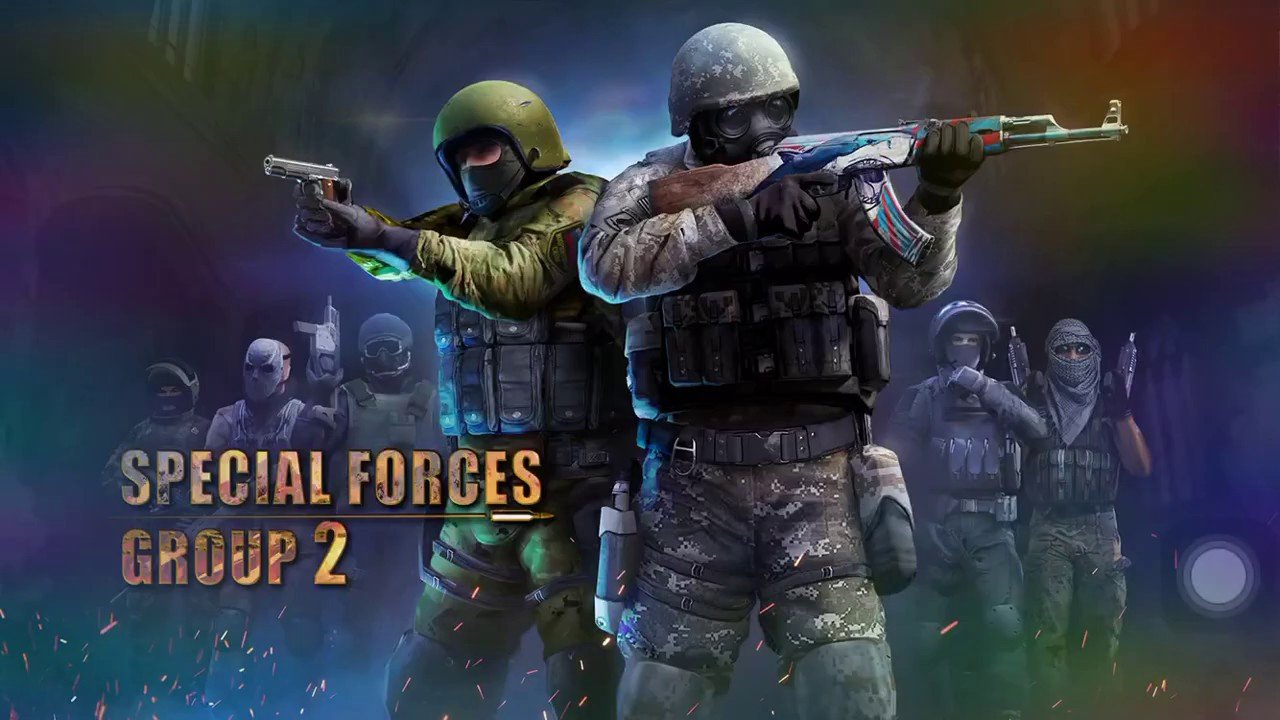 Special Forces Group 2 is a 3D shooting game for action lovers. It is very similar to the popular Counter-Strike game; besides, it was inspired by it. There are lots of weapons to choose from, including guns and explosives, and they are customizable.  Five game modes are available, and they include the classic mode, capture the flag, zombie, bomb, and resurrection mode.
You would love the sound effects as they bring the action to life. Multiplayer mode can be played both online and offline using a Wi-Fi and Hotspot connection, respectively.
Download Special Forces Group 2 | Local Wi-Fi
7. Badminton League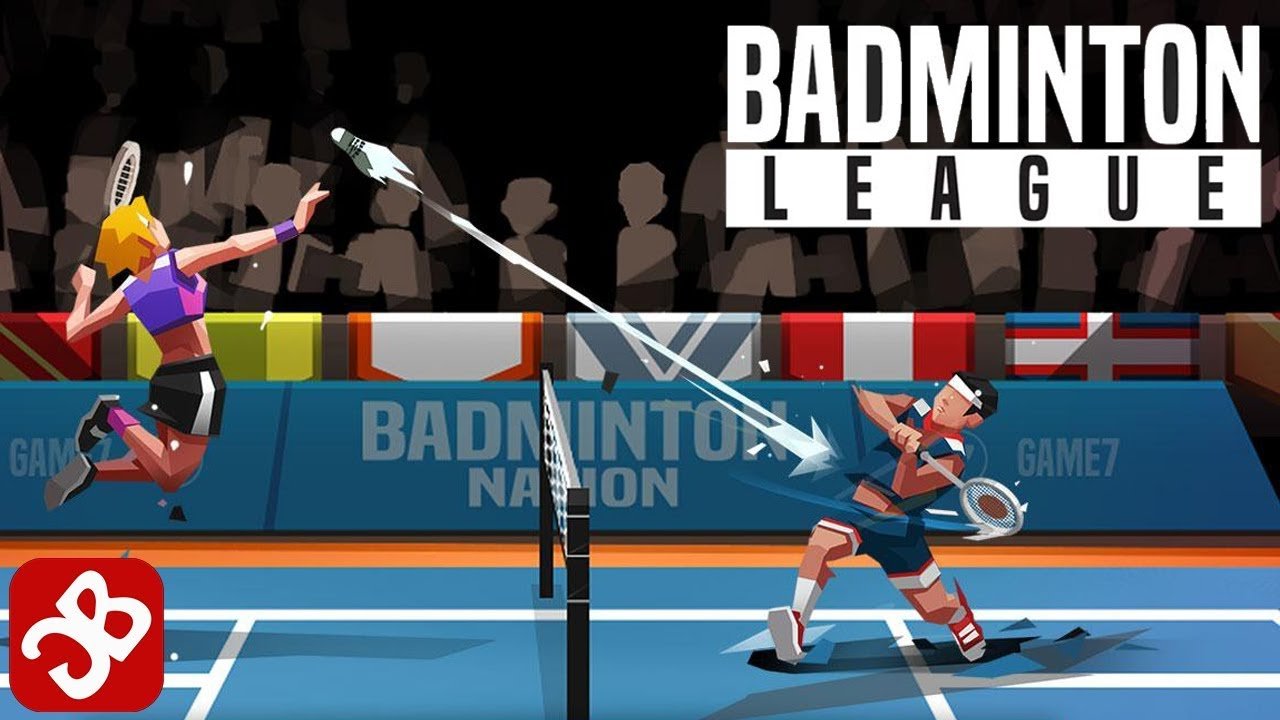 Love to play Badminton, then you enjoy the game on this multiplayer offline game. We all know the Badminton sports game, so you know what to expect when you launch this multiplayer offline game. If you love sports game, then you are sure to catch a lot of fun playing this game with friends.
It can be connected in multiplayer mode using the hotspot, and you can only play against one friend at a time. You would find it easy to play as it features simple control patterns. The game has good graphics, and you can create your character to play with.
Download Badminton League | Local Wi-Fi
8. Mini Motor Racing
Mini Motor Racing Anniversary - Official Trailer_Google Play
Mini Motor Racing should be included in this list of best offline multiplayer games. It is a typical motor racing game where the cars compete on who finishes in the first position. The cars displayed are relatively tiny (Mini motors), and there are different cars to choose from.  When connected over a Wi-Fi network, up to four players can play in multiplayer mode. However, the game is a premium game, so you would spend a few bucks on it.
Download Mini Motor Racing | Local Wi-Fi
9. Badland
BADLAND - Google Play Trailer
One of the top-rated physics-based side-scrolling action runner game, Badland is the best offline game. The gameplay is set in an atmospheric forest full of various inhabitants, trees, and flowers. The player needs to control a small creature called a clone and travel long to avoid obstacles on the way. The game has some absolutely stunning graphics; you will fall in love with the game instantly. Highly immersive audio-visual gaming experience with offline multiplayer features.
10. The Escapists 2: Pocket Breakout
The Escapists 2: Pocket Breakout | Launch Trailer (Android)
The Escapists 2: Pocket Breakout is a prison break strategy game. Collect all items boost yourself, and attempt a prison break. The Escapists 2 features a crafting system that allows players to craft items like shovels, tasers, and dummies to confuse guards.  Once the player character is caught, all progress is lost, and the inmate is put into solitary confinement. You can play with up to three of your friends in local multiplayer mode and conspire to prison break together.
Download The Escapists | Local Multiplayer
11. Hovercraft Takedown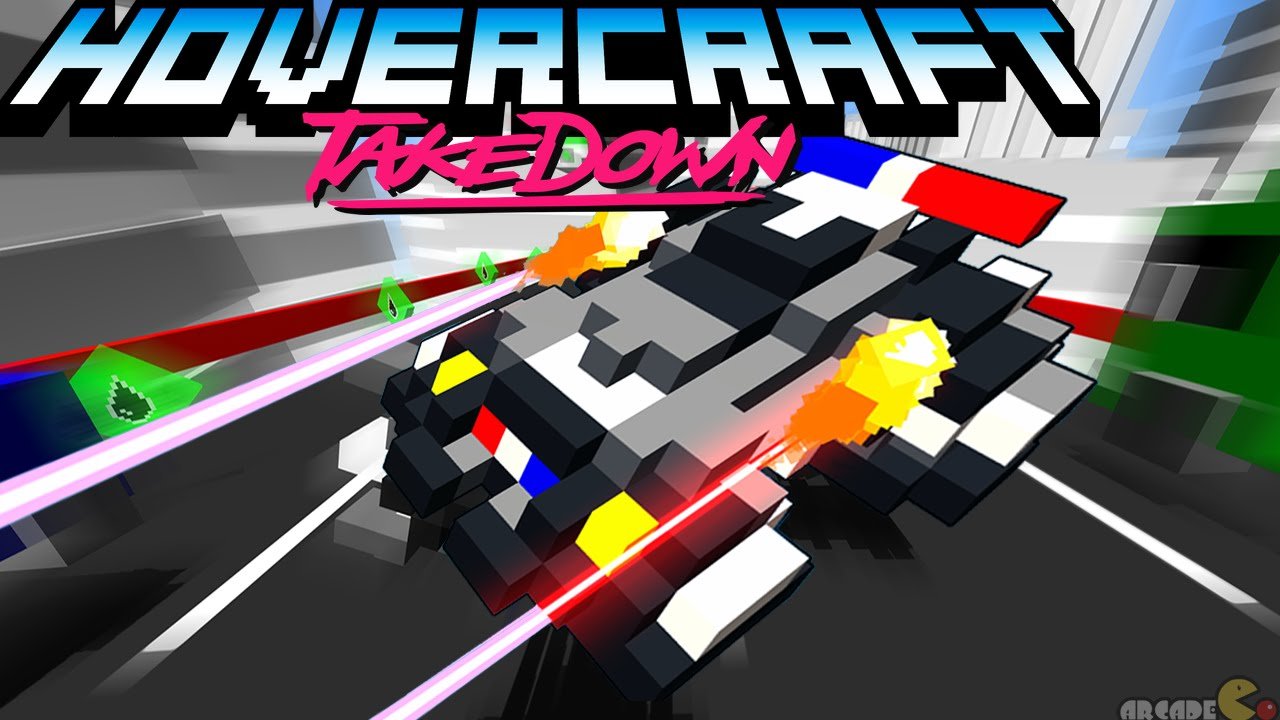 Hovercraft is a combat racing game that you can play locally on Wi-Fi Hotspot with your friends and family. You can build a completely custom Hovercraft and arm it with guns, lasers, missiles.  Equip up to 6 weapons simultaneously, and customize your loadout from thousands of possible combinations. Counter enemy weapons with dozens of unique power-ups and weapon types.
Fight offline with friends by mounting heavy artillery on your vehicle and destroy the enemies. A simple and fun-loving, action-packed game if you want something more than just a simple competitive racing.
Download Hovercraft | Wi-Fi Hotspot
12. Minecraft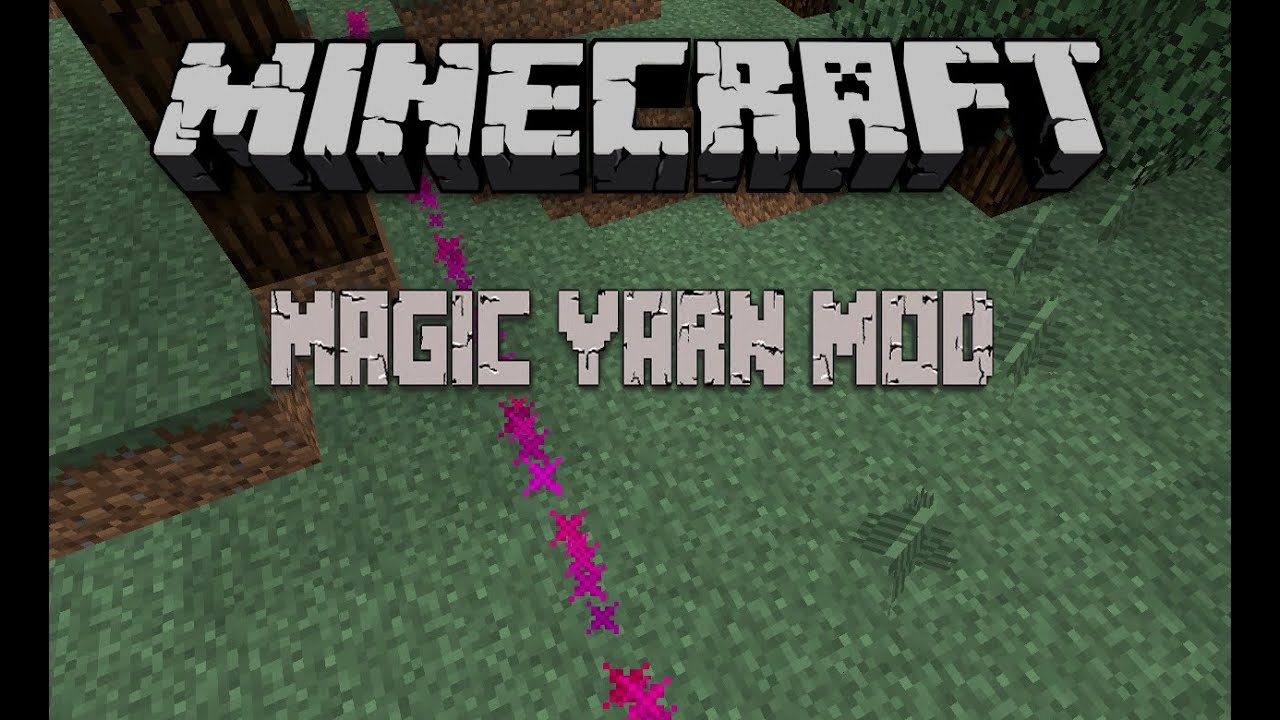 It is the most popular casual arcade game which allows you to build different buildings for the simplest construction work. The game offers four modes of gameplay namely Hardcore, Creativity, Survival, and Adventure. In creative mode, you can create limited structures by your imagination and be able to build the buildings and skyscrapers you want. You have to face a variety of difficulties if you step into adventure mode.
Here you have to defend yourself by being armed with weapons or defending yourself by pillagers with your shield. You can play this game with your friends on PC, mobile, and console. You are able to create almost anything you want and given the freedom to explore and create a world of your own. The gameplay of the game is designed with very unique and difficult levels so that there is no decrease in your addiction while playing it; here, you are given the option of multiplayer, so you enjoy playing this game even in a team.
12. Ludo King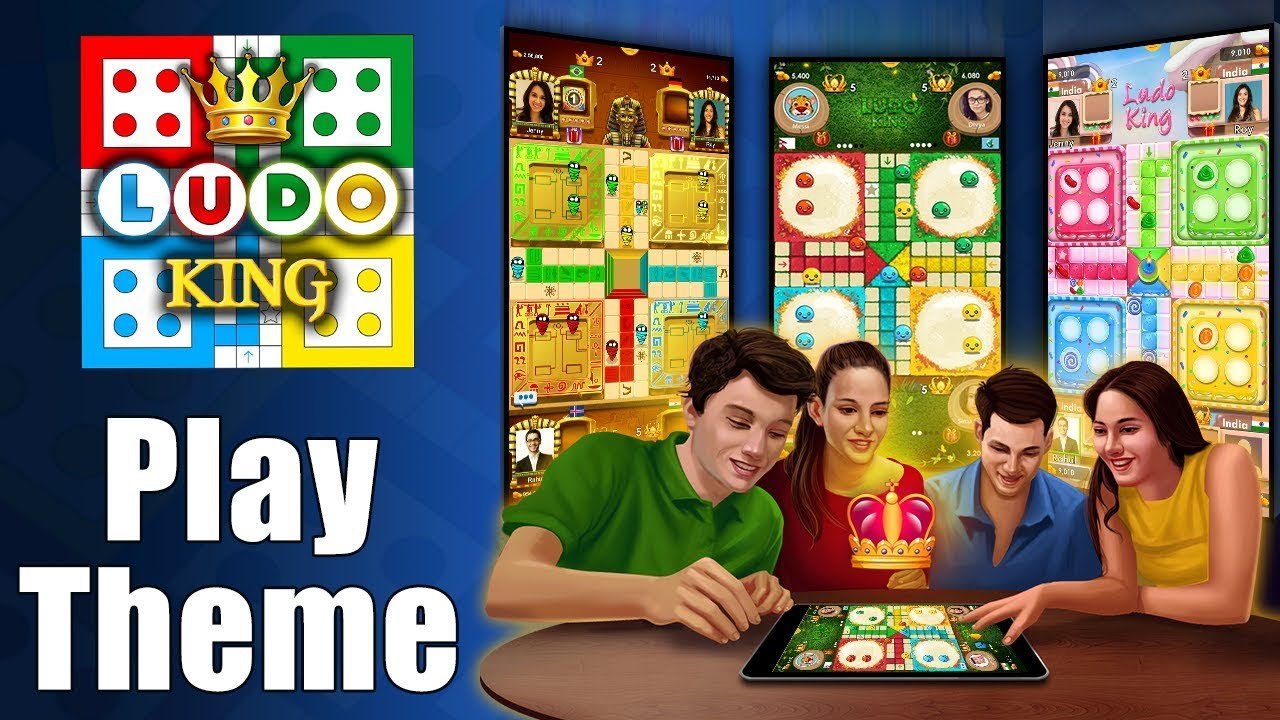 The ancient Android board game meets modern technology, and it creates magic. Ludo King is an age-old Indian game played by all age groups in India. It is a simple board game with the dice acting as the accelerator for moving the game in steps. The Ludo King app is very simple, and you can play the game in offline multiplayer and online multiplayer mode. Ludo King follows the traditional rules and the old-school look of the Ludo game.
Ludo King is one of the most downloaded Android Board games for Android. Its simple nature and quick to play nature has made it the best board game for Android. While the Ludo gameplay might seem simple at first, the Ludo game is immensely enjoyable and challenging.
13. BombSquad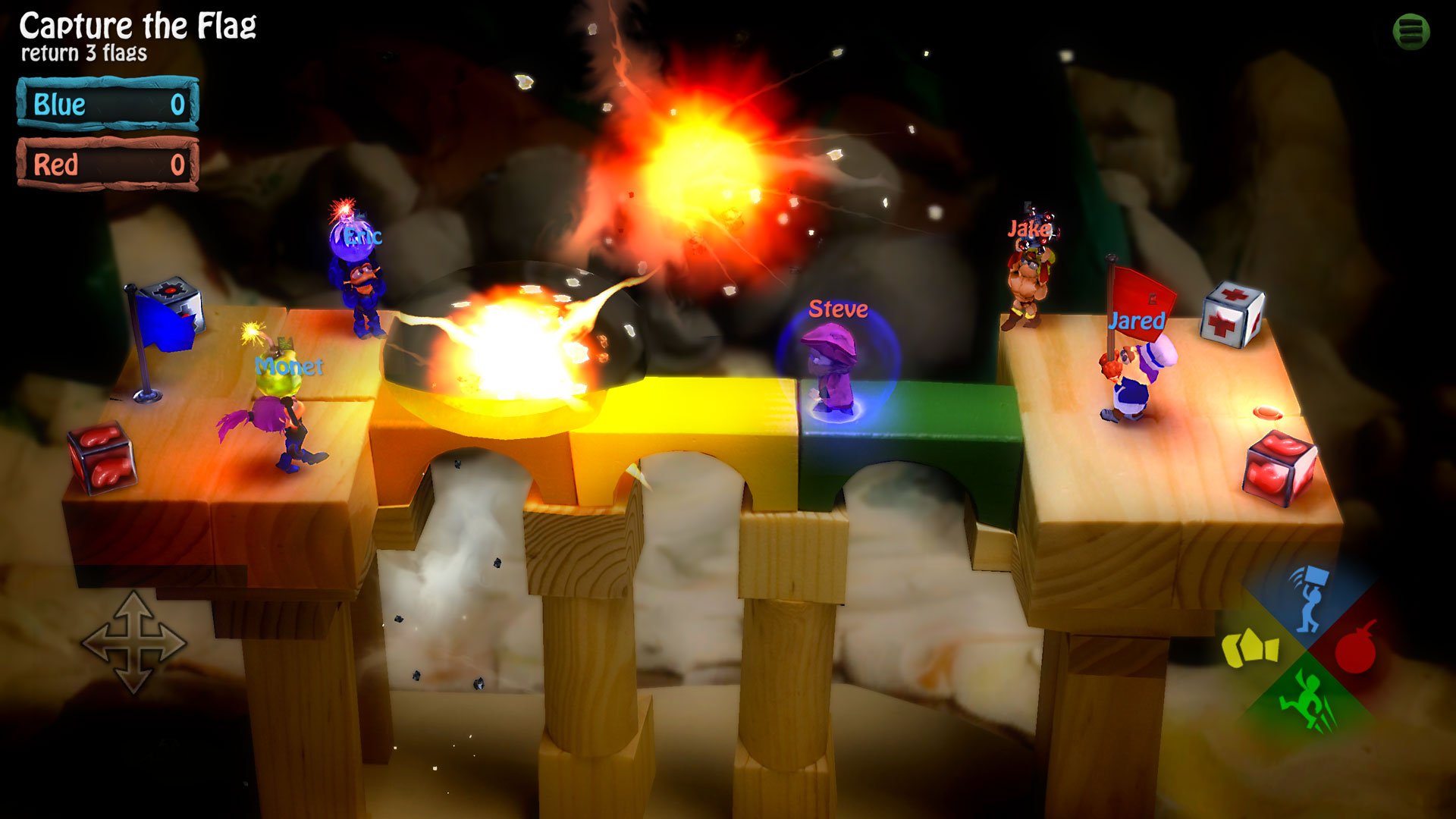 Bombsquad is a multiplayer local Wi-Fi game where you need to kill your friends by bombing them. The game has a straightforward UI with a very quirky interface. BombSquad supports touch screens as well as a variety of controllers so all your friends can get in on the action. Just bomb them with various bombs with different damaging power until their health drops. Also, you can consume healthy and other immunity material on the map to keep yourself in the game.
Download BombSquad | Local Wi-Fi
14. Terraria
Terraria is a fantastic offline multiplayer allowing the players to fight for survival, fortune, and glory. Dive deep into cavernous expanses, seek for ever-greater foes to test your mettle, and construct the city you desire in the game. The players encounter number of types of enemies in Terraria, the occurrence of which depends on several factors, including time, location, and random events. The graphics are good, and the game is smooth. Size is around 188MB. The game comes as an Editor's choice on the App Store and has a rating of 4.4.
Download Terraria | Local Wi-Fi
15. Crossy Road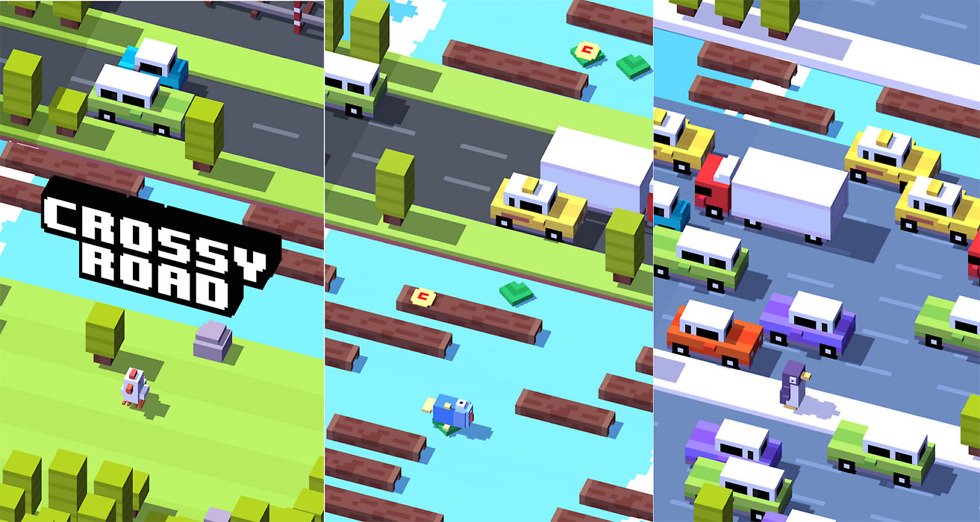 Crossy Road is the same device multiplayer arcade game with over 200 million active players. It is a classic game that was also available on any feature phone back then. The objective of the game is to cross an endless series of roads and obstacles as far as possible without dying. The player must tap to go forward or swipe the screen in the appropriate direction to move the character horizontally to avoid any hit. The game consists of an endless series of obstacles in a set path, such as rivers, cars, and trains. The game checks users' visual and motor controls.
The game is well received by critics even, it holds a 88 score at metacentric, and many others calling the game brilliant. If you are looking for some fun-loving game with multiplayer gaming support then Crossy Road is the best choice.
16. Dream League Soccer
Love to play Soccer, then DLS is the game to look out for. You will experience console-level controls with all the dribbling and moves to make your gameplay engaging. Set fielders, control players, assign captains or manage your team. DLS offers all the major customization you need. You can connect with your friends over a local Wi-Fi Hotspot network and play team vs team.
If you are a soccer fan and looking for the game to play Console level football on your mobile with greater control over the players and gameplay, then DLS is the game you need to download.
17.
Spaceteam
Spaceteam is a cooperative party game for 2 to 8 players who shout technobabble at each other until their ship explodes. Each player needs a mobile device (Android and Apple devices can play together over Wifi!).
You'll be assigned a random control panel with buttons, switches, sliders, and dials. You need to follow time-sensitive instructions. However, the instructions are being sent to your teammates, so you have to coordinate before the time runs out. Also, the ship is falling apart. And you're trying to outrun an exploding star.
18. Riptide GP Renegade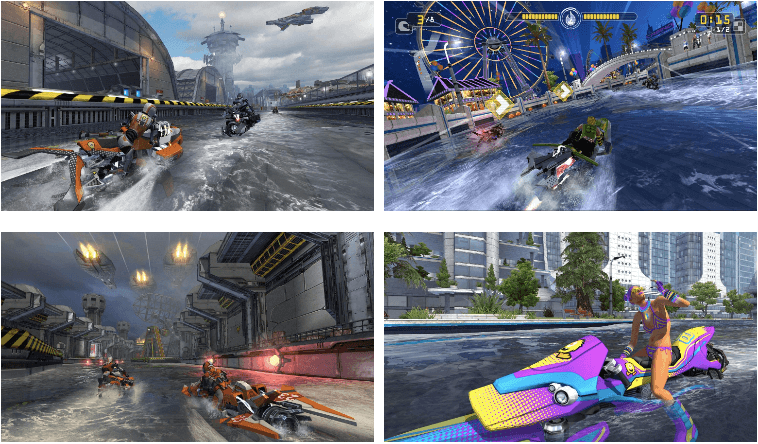 After some positively thrilling car racing game, now it's time for some illicit hydro jet racing directly from the futuristic world. Renegade is the latest upgrade from the greatest ski racing franchise Riptide GP. Experience compelling story-driven gameplay with the career mode. Besides, there are options for quick races and online battles against super real opponents.
The career mode features a storyline where you are thrown out from the Riptide GP league. Hence, you are forced to make extremely horrible and illegal hydro jet racing through the city waterways to reclaim your name. Take new challenges and unlock new fascinating, and powerful vehicles. It also allows you to play with up to 4 local players and up to 8 global players. Win challenges with your friends in the ghost-racing mode to lead the first position on the leaderboard.
19. Fling Fighters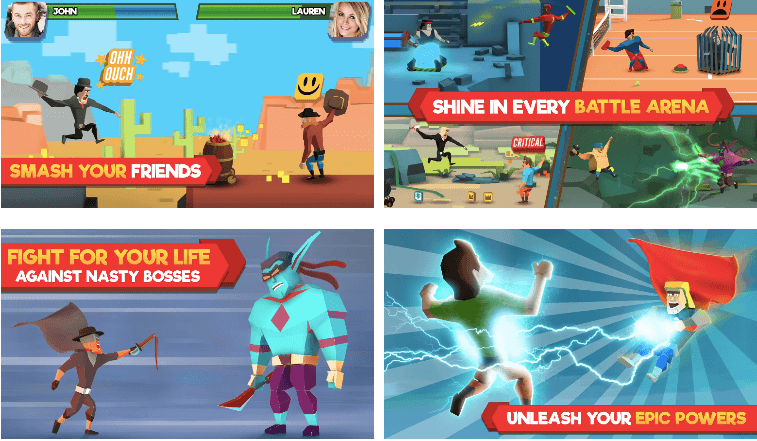 Fling fighters is a PVP arena game where you fling your opponents with throws and also, at the same time, dodge their hit. You need to look for a precise time to fling your enemy and get yourself missed by their throw. To add more to it you also need to evade several obstacles through at you.
You must keep the attention of your surrounding to avoid getting trapped in steel cages, electrocuted with hi-voltage traps, or falling off of a train. At the same time, you should force your opponent to fall for the traps so that you can take advantage of the game.
Download Fling Fighters | Local WiFi
20.
Skullduggery!
Skullduggery! Trailer: Google Play Edition
Skullduggery is a drag and push game similar to Angry Birds. Where you need to collect taxes while avoiding the obstacles. Dozens of collectibles and secondary objectives for maximum replayability. You do this by using the parietal bone to pull back what looks like about half of the brain and letting go, snapping the entire thing forward like a rubber band.
Over 20 unique skulls to unlock, including guest celebrity skulls from some of our favorite games. The controls of the game are pretty much spot on. I never had any moment in time playing through the game on my iPad that it felt glitchy, buggy, or even slow.
Download Skullduggery! | Local Wi-Fi
Respawnables
We all love shooting games, and the third-person multiplayer shooter is among the best. The 3D graphics and controls make it the best shooting action game on Play Store. As the name suggests, you quickly respawn after death, and it's all about who kills the most. Adrenaline rushed the FPS game to enjoy with friends locally.
Conclusion: Games are fun which is why we play them. They become more fun when we play with our friends. If you are looking for the best offline multiplayer games to play with your friends, you can download any of the games abovementioned that interests you. Besides, you don't have to spend money on internet data before playing any of the games.
If you've any thoughts on Best Offline Multiplayer Games to Play Over Local Wi-Fi Hotspot or Bluetooth, then feel free to drop in below comment box. Also, please subscribe to our DigitBin YouTube channel for videos tutorials. Cheers!