Android phones are widely used across the globe, and the majority of cellphone users use Android devices. However, most of us have a wish to shift from Android to iPhone. Apple devices have always known for their elegance and fluid-like user experience.
But the iPhone does come really expensive, which is why most of the users are unable to afford it. But if you are a true iPhone fan and want to take the experience of iOS right on your Android phone, before you can manage to buy an actual one, here is how you do that.
Well, there are many iOS launchers available for Android devices. These launchers give you a similar experience to using an iPhone. Although there are launchers available for all versions of iOS, we are specially going to talk about the iOS 14 Android launchers in this article.
Best iOS 14 Launchers for Android
Here are the Top Best iOS 14 launchers that will give you an exact iPhone like feel on your Android. Moreover, they come with all the features you can find on iOS 14.
1. Launcher iOS 14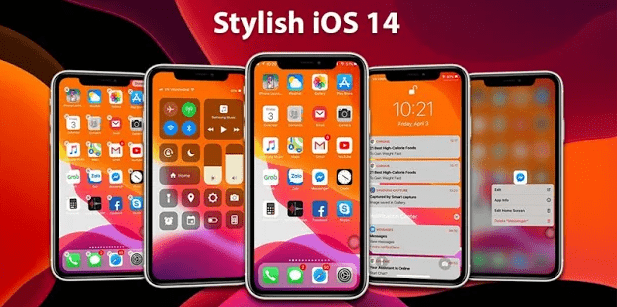 There is no doubt, and iOS 14 features the most advanced, elegant, and sleek user interface. And there are thousands of cellphone users who are the craziest fans of the iPhone. However, due to such a hefty amount, most people can't afford it.
So, if this is the case with you, the Launcher iOS 14 is exactly what you need. It gives you a similar experience of the iOS 14 right on your Android device.
Apart from this, it also comes with many other features such as Control Center, Notification Center, Spotlight, featured lock screen. Since you get a completely closed ecosystem, the user experience feels smoother and lighter. Also, the launcher is exceptionally lightweight and runs fluid like on most of the devices. Hence, you won't encounter any sort of glitches and can seamlessly navigate throughout the launcher.
2. iOS 14 Launcher from LuuTinh Developer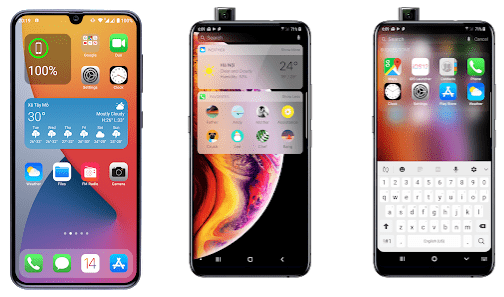 This is another cool iOS 14 launcher that gives your Android device an elegant look along with excessively unique features. Moreover, the latest updates have unlocked many other features that turn your regular Android phone into an intelligent device.
This launcher will give you the exact feel of iOS 14 as it contains all the active features of the OS. Some of its most highlighted features include a 3D-Touch screen, 1-second long press to open shortcuts. Plus, you also get the real iOS 14 wallpapers along with this launcher. In simple words, it will turn your Android phone completely into an iPhone from the inside.
3. iPhone X Launcher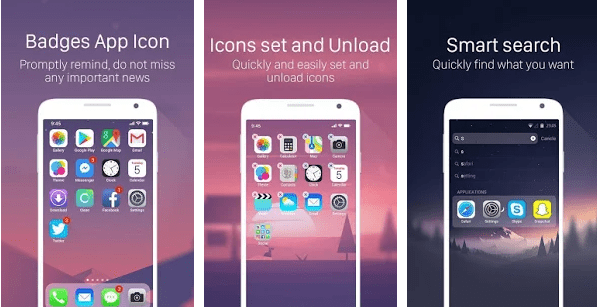 One of my favorite iOS launchers for Android. It is basically an iPhone X launcher that brings a combination of features from the retinal launcher and Android Pie. This launcher will let you experience the iPhone X feel with your Android phone. Additionally, this launcher will completely change the appearance of your device, making it look more decent.
Besides, the iPhone X launcher also comes with a great many features. The unique wallpapers, icons, gestures, stunning theme support, 3D themes, and more. Other facilities include smart inquiry, smart gathering, personalization, custom status bar, etc.
Overall, it is a decent yet smart iOS launcher that will help you get the feel of the iPhone until you can buy a real one. However, the ads can sometimes be highly annoying, but the performance is still good and usable.
4. Launcher iPhone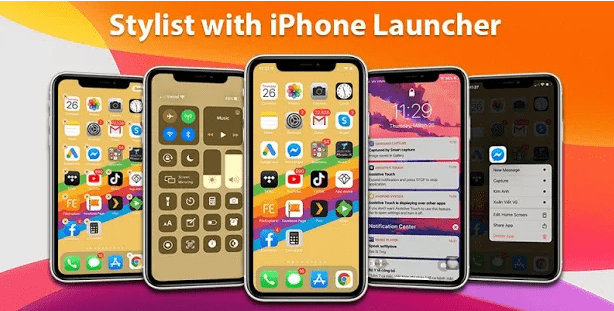 Experience the real Apple interface on your Android device with the Launcher iPhone. The best thing about this launcher is it comes with a one-click feature that turns your Android into an iOS device. The launcher comes with tons of features, which makes it an excellent option for those who want to get a real iPhone to feel.
Some of the general features of Launcher iPhone are Smart search, smart group, Custom status bar, gestures, and personalization. Moreover, the Launcher iPhone comes with support for thousands of icons and themes that you can easily find on the Google Play Store.
You can even change the app's icon as per your wish. On swiping down, you again get to see the notification bar just like it is there on iPhone.
5. Control Center iOS 14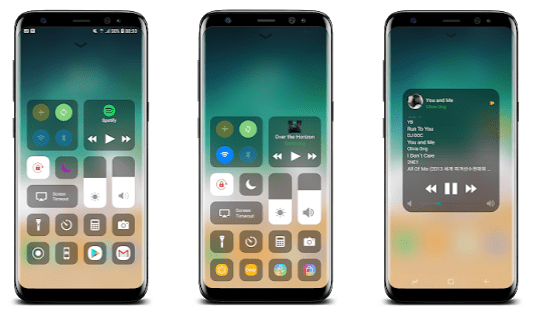 Control Center iOS 14 is the last iOS 14 launcher on this list. It again comes with a neat and clean iOS interface and makes your Android device feel like an iPhone. This launcher gives you instant access to various apps such as camera, screen recorder, clock, and a few more.
Other than this, you can easily navigate throughout this iOS launcher and discover more exciting features. It also gives you easy access to multiple applications and device settings.
You can simply swipe from the top and get your hands on to most of the essential features like the airplane mode, Bluetooth, wi-fi, portrait orientation lock, audio control, calculator, and many more. The complete launcher is a replica of the iOS and gives an exact feel to the user.
From Editor's Desk
What else could you ask for when you can get the exact iPhone like experience on your Android device? All these iOS 14 launchers for Android come with in-depth looks and features, making them highly satisfactory ones. While navigating throughout your device, you will get a similar taste to iOS 14.
However, a couple of them feature in-app ads that seem greatly annoying to the users. But looking at the overall performance, these were the best iOS 14 launchers for your Android phone.
If you've any thoughts on Best iOS 14 Launchers for Android, then feel free to drop in below comment box. Also, please subscribe to our DigitBin YouTube channel for videos tutorials. Cheers!