Classic legendary gameplay of racing games, Fun Run 3 takes racing to another level and adds a new dimension to it. Race against rival runners and look to sabotage their race while escaping the obstacles in your way. Fun Run 3 is a combination of a platform and racing game. Consistency in collecting new items will boost your progress.
Though it is something new, there are many players who have reported facing issues with the game. Yes, they are complaining that after the recent patch update, they are unable to log into their Fun Run 3 account. That's why we are here; with this guide, you will learn how to recover your Fun Run 3 account. So, let's get started with them. 
Methods to Get Back Your
Fun Run 3
Account
Before we go any further, it should be noted that the issue of being unable to access your account can occur due to problems on the Server-side and Client-side. For issues on Server Side, the developers of Fun Run 3 will release a patch. There's no specific time at which the developers will release the patch, and also, it is difficult to fix issues on the Client-side.
Fix 1: Get Your Account Back By Logging Back In
Many players who fixed the issue suggested logging in to your Fun Run 3 account. You can do this by accessing your account through the game's settings. To get back your account, you need to first retrieve your account information. To get back your account, follow the steps below.
Step 1. Open Fun Run 3 and go to its Settings menu.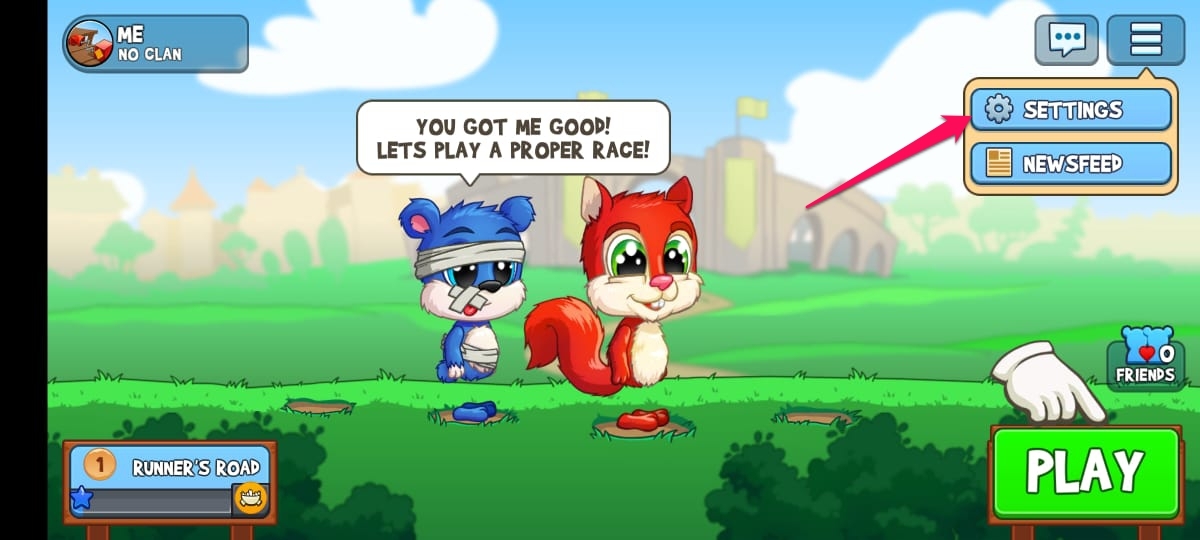 Step 2. Then, click on the Account section.
Step 3. Click on the "Recover Account" button and provide them with the email address associated with your Fun Run 3.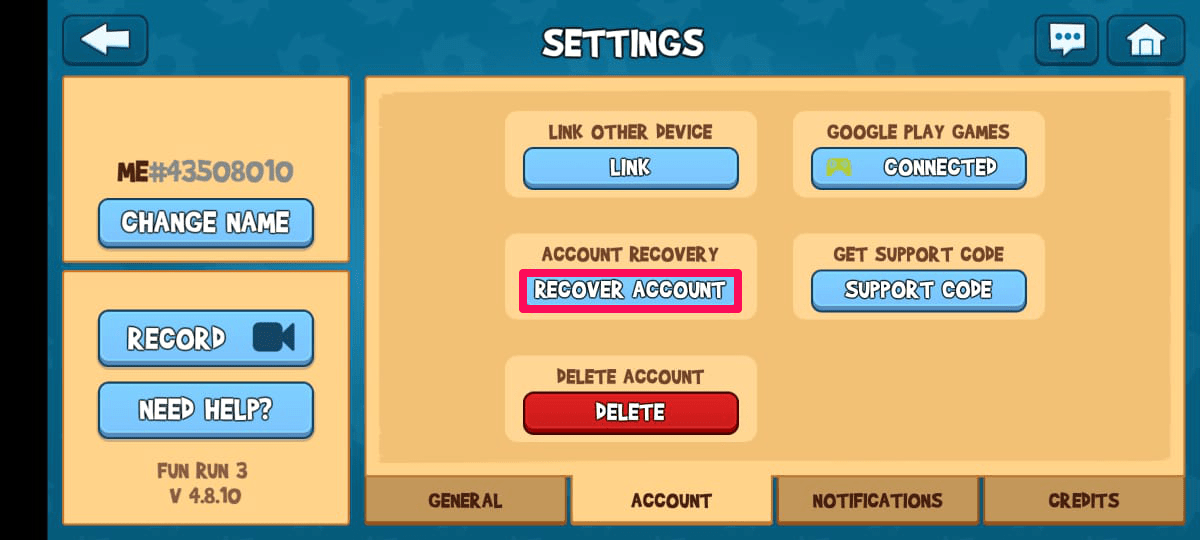 Step 4. After entering your email address, tap on the "Recover Account" option.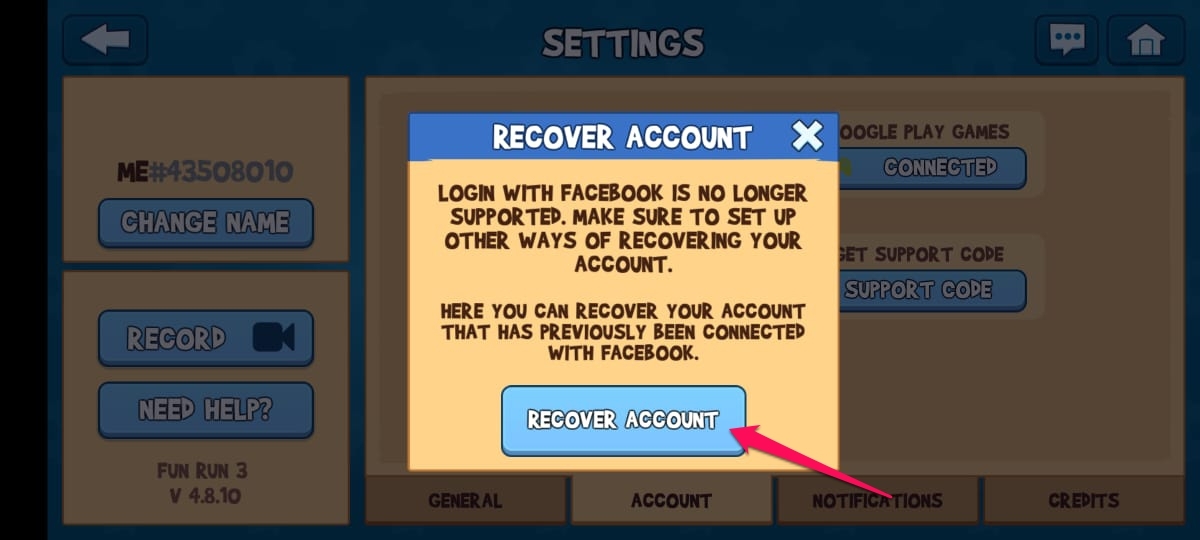 Step 5, You will receive an email, go through the email and follow the instructions in the message to reset your password to get back to your account.
Once you have retrieved your account information, open the game again and try to log back into your account. If you are able to log back in, that's good. If not, keep reading.
Fix 2: Log in to Your Account Via Another Device
The problem can be in the device you that are using to log into your old Fun Run account. You can try to log in through another device or after deleting the game. For this, you need to have your account information. Following the steps above, you would have easily retrieved your account information. So, let's move on and get into your account.
You will have to log in with 

Game Center or Play Services

 to do so.

Make sure you are signed in with your Game Center/Play Services account and connect your account with the Fun Run Arena account.

Open the game for the first time and log back in.



Fix 3: Link Your Account With Facebook
If you link your Fun Run 3 account with Facebook, you can play on another device with the same account data. To do so, Go into the settings menu, and scroll down until you find Account Settings; under the Facebook tab, click on the "LINK" option. Or you can also connect your account with Facebook by swiping the left arrow on the home screen. You will see a button to link your Facebook account. Click on it and connect your account.
If you've any thoughts on How to Get my Fun Run 3 Account Back?, then feel free to drop in below comment box. Also, please subscribe to our DigitBin YouTube channel for videos tutorials. Cheers!