War Thunder is a multiplayer vehicular combat video game released in November 2012 as an open beta. Its official release was on 21 December 2016 and has become a fan favorite ever since. It is one of the most realistic online games. With the new update 2.17, "Danger Zone" comes a lot of new things, over 40+ new vehicles, New battlegrounds, and helicopters.
But, with the new update comes new issues. Many War Thunder players are unable to play the game. Yes, recently, many users claim that the War Thunder is not connecting to the server; then make sure to follow the methods given below in order to fix this.
What is War Thunder Server Connectivity Error?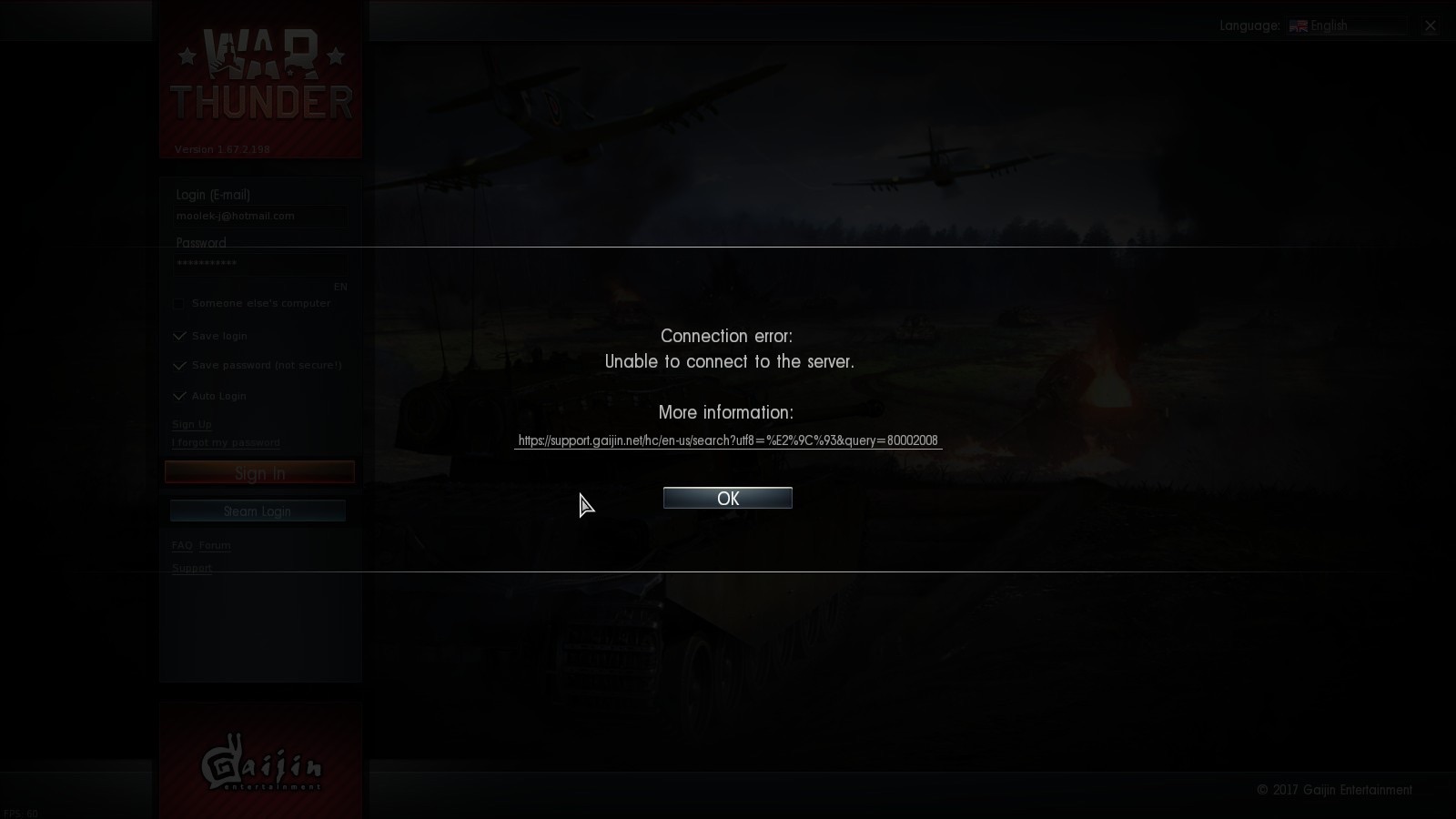 Since the release of new update 2.17, many War Thunder players have reported being unable to play the game due to being unable to connect to the game servers. Players are also getting stuck on never-ending connecting to the server screen. Though this is an issue, Gaijin Entertainment should work on and release a patch soon. Until then, there are a few fixes that you can try to solve the server connecting error.
Ways to Fix War Thunder Not Connecting to the Server
It should be noted that the issue can be caused due to problems either on in server-side or client-side. Developers will take care of the problems on the server-side and release a patch regarding it. However, problems on the client-side are harder to fix. So, let's see what fixes you can try to solve the connecting to the server error.
Fix 1: Update your GPU Driver
It's important to keep GPU Driver updated to its latest version because it handles connectivity with games and applications and the graphics card component. Always have the latest version downloaded of the GPU driver. It will also help you in the long run. To update GPU Driver, follow the steps below.
Search for "Device Manager" on your Windows and continue to open it.
Once you find the "Display Adapters" option. Click on it.
Then, right-click on the GPU name and select the Update driver option from the expanded sub-menu.

Update it and restart your PC to apply changes.
Fix 2: Verify Game File Integrity
If you consider the problem is in the game files due to which the War Thunder is not connecting to the server, you run a game file integrity check using Steam to check if there is or isn't a problem with the game files. If any error is found, Steam will fix it and make it playable for you to play. To verify game file integrity,
Head over to the Library tab in Steam.
Select the properties of War Thunder.
Then, go to the Local Files and click on Verify Integrity of Game Files.
The process of scanning and repairing game files should take a few minutes before its complete.
Fix 3: Re-install War Thunder
If you are unable to find a solution for the War Thunder issue, then you should look to re-install the game. Because when you will re-install the game, every game file and resource will download again, and chances are no bugs or glitches will come with the files, and the game will run smoothly.
Fix 4: Check for Any Windows Update
Whenever you face unexpected issues like this, you should always look to check if you have the latest system version. This is a common mistake that goes overlooked almost every time by everyone who is not keeping up with Windows updates. If you have the latest Windows version, your PC should be able to run things smoothly without any errors, and War Thunder should connect to the server. To update your Windows, follow these steps:
Open Windows Settings using the Win+I key.
Afterward, go to the Windows Update section.
Finally, hit the Check For Updates button.
Wrap Up
This is by far one of the best video games ever created by Gaijin Entertainment. But, errors like War Thunder are not connecting to the server, are not being overlooked, and developers have to work on this kind of issue. However, until they roll out some fixes, make sure to use the workarounds that we have mentioned above in this guide.
If you've any thoughts on How to Fix War Thunder Unable to Connect to the Server?, then feel free to drop in below comment box. Also, please subscribe to our DigitBin YouTube channel for videos tutorials. Cheers!