Apple's iOS is the world's most secure OS given the fact that Apple's tight controls on the availability of the apps on its App Store, vetting all apps to avoid allowing malware through. Plus, when it comes to user privacy and OS security, Apple has installed all its armory to protect the same. The OS has some strict security checks for 3rd party Apps and services to be accepted for the App Store. There are also Apps that are exclusive to iPhone, iPad, or in broader terms Apple App Store. Today in this post, I will tell you about a few of the best Applications to run iPhone App Store Apps on your Windows PC and Mac or Laptop.
You can run the iOS App Store Apps on any other ecosystem by means of an emulator App; the functioning of the emulator depends on the power of the PC and also on the emulator Application itself. By means of an emulator, you can install and run all the iPhone Apps on your Windows PC. In this post, I will tell you about some of the best iOS emulators to run iPhones Apps on your Windows 7/8/10 and its variants.
What is an Emulator?
An emulator is software that enables one computer system to behave like another computer system. For running iPhone Apps on Windows, the emulator behaves as an iOS system that can be installed on Windows, and the Apps from Store are installed on the emulator. So, without much delay, let us start the list of the top best iOS emulators for Windows.
Best iOS Emulators | Run iPhone Apps on PC
Using iOS on Windows has become very much easier thanks to the emulators which can handle and run iOS Apps in Windows and Mac for playing games and for testing purpose.
Here are the Best iOS emulators for PC to run iPhone Apps and Games on Windows and Mac.
1. Smartface
This is an exclusive app for developers. The Smartface houses some of the most powerful features to test your App. Smartface generally caters to professional App developers. Smartface makes it easy to develop for iOS and Android on Windows with a new perspective for developing applications on Cross-Platform technologies. You can test the App on different screen resolutions.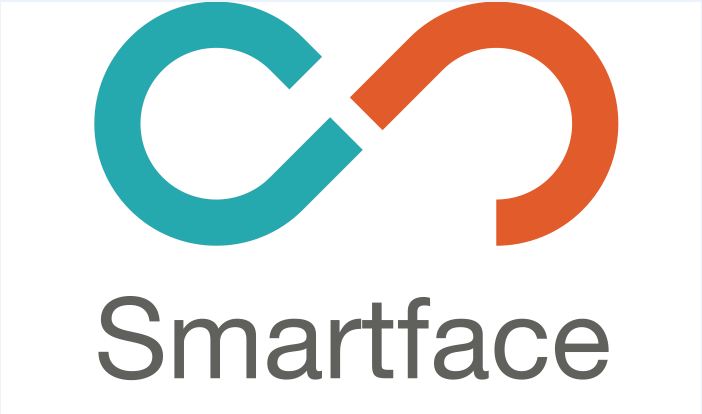 Features of Smartface
The application works as an Android and iOS debugger for Windows.
Cross-platform development
 Pretty Clean App and is much recommended for app development and testing.
2. iPadian
iPadian is one of the most popular emulators. The App has a very clean interface that looks fairly like an iPad. Just install the iPadian and get started with Apps. The iPadian is not a complete emulator but simulates the iOS interface on a PC. You cannot run all the Store Apps on the iPadian, but the emulator itself has a native App store which has a number of Apps to choose from. The App requires Adobe Air on your PC for its work as it is developed on that platform.
Features of iPadian
Clean and clear interface giving a feel like iPad
Requires low power for running
Can play games and other Apps without any clutter
Native App store to download millions of Apps.
3. iPhone Simulator
It is a plain iPhone simulator to run iPhone Games and Apps on a laptop PC. The app mainly focuses on running the games thus, you can expect the simulator to be good on graphics. Though the App lacks some useful features, if you wish to have it just for gaming, then I recommend going for it without any second thought.
Features of iPhone Simulator
Power Application for gaming.
High-quality graphics.
The UI is similar to iPhone
4. iMame
This emulator is more focused on allowing the user to run games and running other applications. iMame can be said as an emulator without any App testing or development feature. The sole purpose of the emulator is to allow the user to run iPhone Apps on the PC. The App works without any clutter, and any average computer can load the games on the emulator without any issues.
Features of iMame
Low resource and power consumption.
More centric towards gaming.
Simple and sleek user interface.
5. Appetize.io
Appetize is the best iOS emulator for App testing and development purpose. It is a freemium-based service with limited time for free usage. Appetize does not provide an IDE for app development; you need to have a simulator build of your app ready to upload. The emulator is widely used to test the Apps due to its features and ease of usage.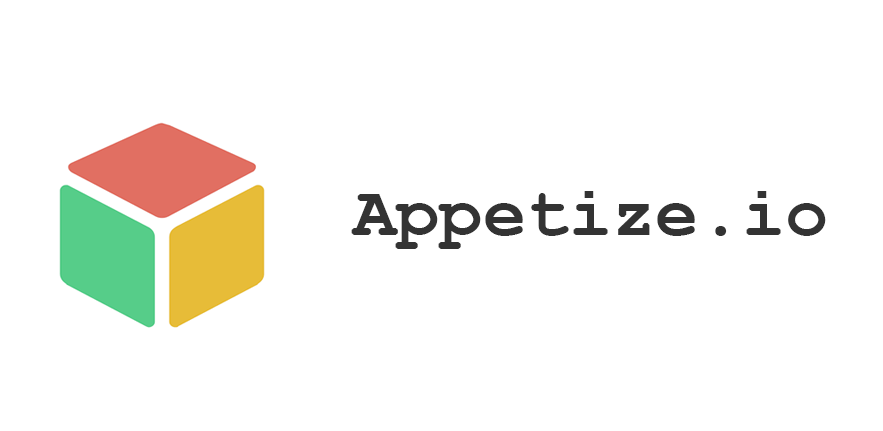 Features of Appetize.io
Lightweight emulator with the capacity to check the App working.
Users can develop cross-platform apps over the cloud.
Supports all Windows variants
6. MobiOne Studios
A discontinued yet working emulator which is used by the developers to test their Apps. But you can use it for personal use to install iOS Apps. The emulator is also very good for developing cross-platform applications to run the Apps on iPhone and Android. The emulator is fast and can run all the Apps on the laptop PC without any clutter issues.
Features of MobiOne Studios
A powerful Emulator which renders a smooth and more realistic experience.
The emulator is very powerful and runs most of the Apps fairly smoothly.
A much recommended for developers to test the App using various resolutions and platforms.
7. Air iPhone
Air iPhone runs on the very popular Adobe Air Framework. If you are familiar with Adobe Air Framework, then you may know that Adobe Air is very impressive. The Air iPhone creates a virtual screen on your PC which resembles the iPhone Screen. Installing the Air iPhone is very simple, just download the Air iPhone and install it with Adobe Air, and done. You can work with this without any issues.
Simple installation setup.
Runs on Adobe Air.
Runs all basic features to give you a complete feel of the iPhone.
8. 
9. Xamarin TestFlight
The Xamarin TestFlight is an official emulator to test the Apps on Windows, which is owned by Apple. The application is not easy to use on the first go, but if you work around it for some time, you for sure will fall in love with it. The emulator is best suited for professional App developers but is not limited to, as any conventional App developers can give it a try.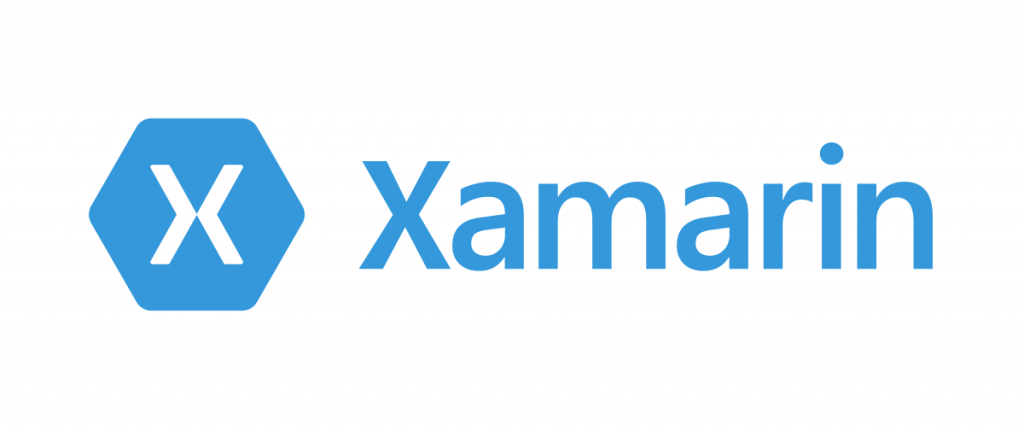 Features of Xamarin TestFlight
The Xamarin will only run the Apps compatible with iOS 8.0 and above
Official App from Apple
Best suited to test your App supports iOS 8.0 and above.
10. Ripple
Ripple is another Chrome extension emulator that can save you from all the installation complications. You can use this tiny extension to test old, older, and new Apps on Chrome. The extension App is quite popular due to its wide range of support for App testing, and also it offers some good substance for its small size.
This emulator works on multiple platforms that help the developer to quickly check how the application works and other functionalities work. It can also perform automatic testing and emulation in real-time as well.
Features of Ripple
Small size without any download complications.
A wide range of test support
Simple interface.
11. Electric Mobile Studio
Electric Mobile Studio is another powerful application for professional App developers. If you are looking for both iPhone and iPad app development, then this Studio is for you. The App generally caters to heavy-duty App developers. There is a free version with limited features and a paid version for $40 with completely unlocked features. The cost may seem a little high but this single emulator can be a full-blown application for all its alternatives.
Features of Electric Mobile Studio
All in one emulator for app testing
Powerful and easy to use
12. Remoted iOS Simulator
Remoted iOS Simulator, another good product from Xamarin. It is an App testing software capable of performing operations on most iOS Apps. The Simulator for Windows allows you to test your apps on an iOS simulator displayed in Windows alongside Visual Studio 2017. You can debug the Apps on your Windows machine. Xamarin has been acquired by Microsoft for iOS development on Windows Studio.
iOS Emulators for Mac
13. iDos 
A DOSBox port, iDOS has several of the best DOS-based games ever released.
You can't get iDOS from the app store, but there is a very simple way to get it. iDOS version 2.0 is an open-source and free emulator with full support for PC keyboards, mouse, multiple screen mode, and much more and it offers high-speed emulation. Officially, the app supports Windows, Mac, iOS, and Android.
Download TweakBox onto your iPhone or iPad
Launch the app and search for iDOS
Install it, following the on-screen instructions.
TweakBox is one of the best alternative app stores for iOS, packed with 3rd-party games and apps, emulators like iDOS, and a whole lot more, and it's all for free.
Conclusion – The above post gives a very detailed list of the best emulator for running and testing the iOS App store Apps and games on the Windows PC. Some of the emulators are focused on App development and testing while some are eccentric for playing iPhone or iPad exclusive games on Windows. The emulators support all the variants of Windows ranging from 7/8/8.1/10 etc.
I hope the post was helpful. Do comment below for any assistance or support regarding installation or other setting issues.
If you've any thoughts on 15 Best iOS Emulators for Windows | Run iPhone Apps on PC, then feel free to drop in below comment box. Also, please subscribe to our DigitBin YouTube channel for videos tutorials. Cheers!