If you are keen to enhance your Brainpower, then Puzzle games are there for you. According to experts, it improves memory, sharpens the problem-solving skills, refines logical reasoning, increases IQ levels, and does a lot more that are intangible. Some studies have even shown that if kids are playing Puzzle games, they develop basic skills like shape recognition, goal setting, patience, focus, and much more that are essentials.
Besides, if you are good at solving Puzzles, it means you are learning and expanding your mind, and that's a plus. Now there are thousands of Puzzle games over the internet. So we decided to compile the list of Best Multiplayer Puzzle Games for your convenience.
Best Multiplayer Puzzle Games
Here are the Best Puzzle Games that can be played into Multiplayer mode as well on your Android and iOS
1. Chess Time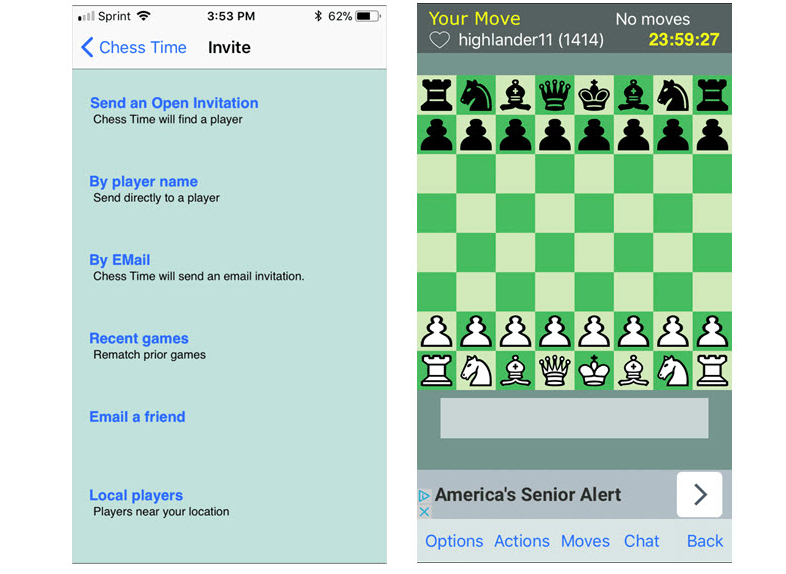 Chess Time is the first on the list with its multiplayer mode capabilities. It is a free online global chess community with players around the globe. The game offers multiple backgrounds, keyboard to chat, coordinates display, and a timer to see how long the challenges last. UI is nice. The game is smooth.
To invite friends, you can search them by their user name or send an invitation via email or text.
Download Chess Time Android | iOS
2. Maze King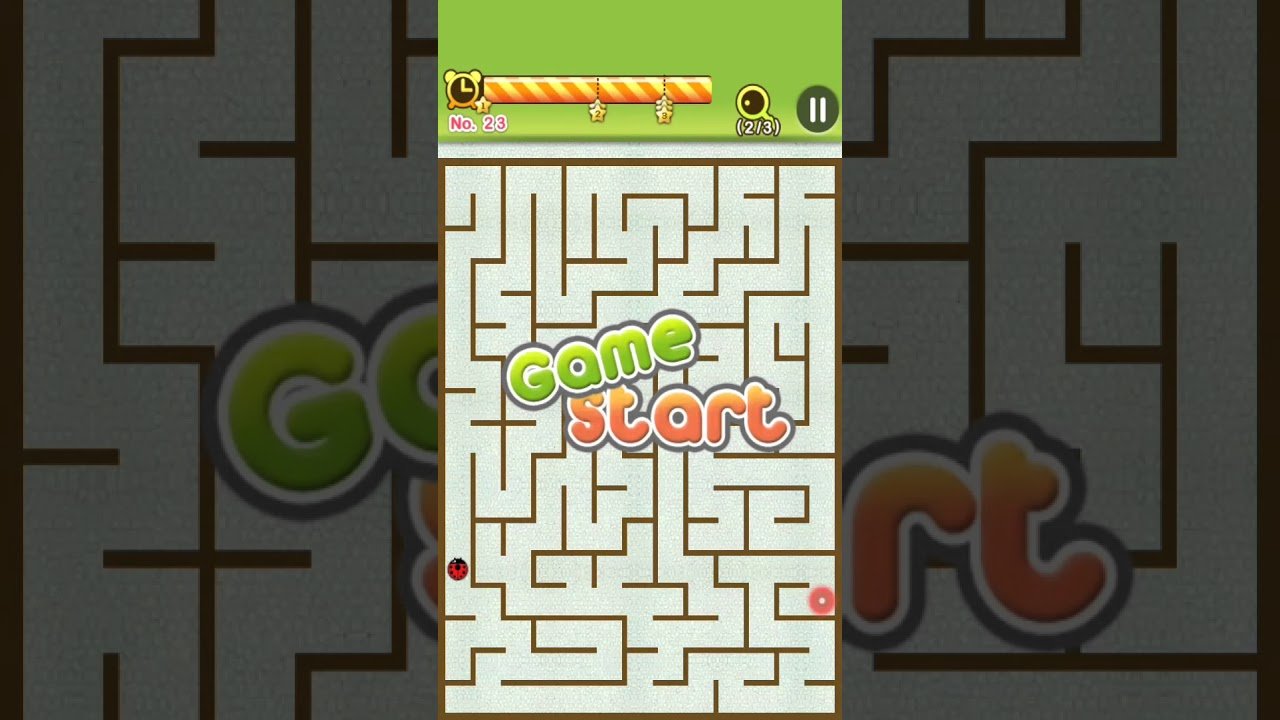 Maze King is the actual king when it comes to testing brain limits. It is among the most challenging brain games ever invented. Maze king enables users to develop problem-solving skills by allowing them decoding Maze in the game. UI is fantastic. Players can also switch from Stage mode to Multiplayer mode for better challenges.
To invite friends and other people, you can navigate to Multiplayer mode, search them by their name, and then send an invitation via text message.
Download Maze King Android | iOS
3. QuizUp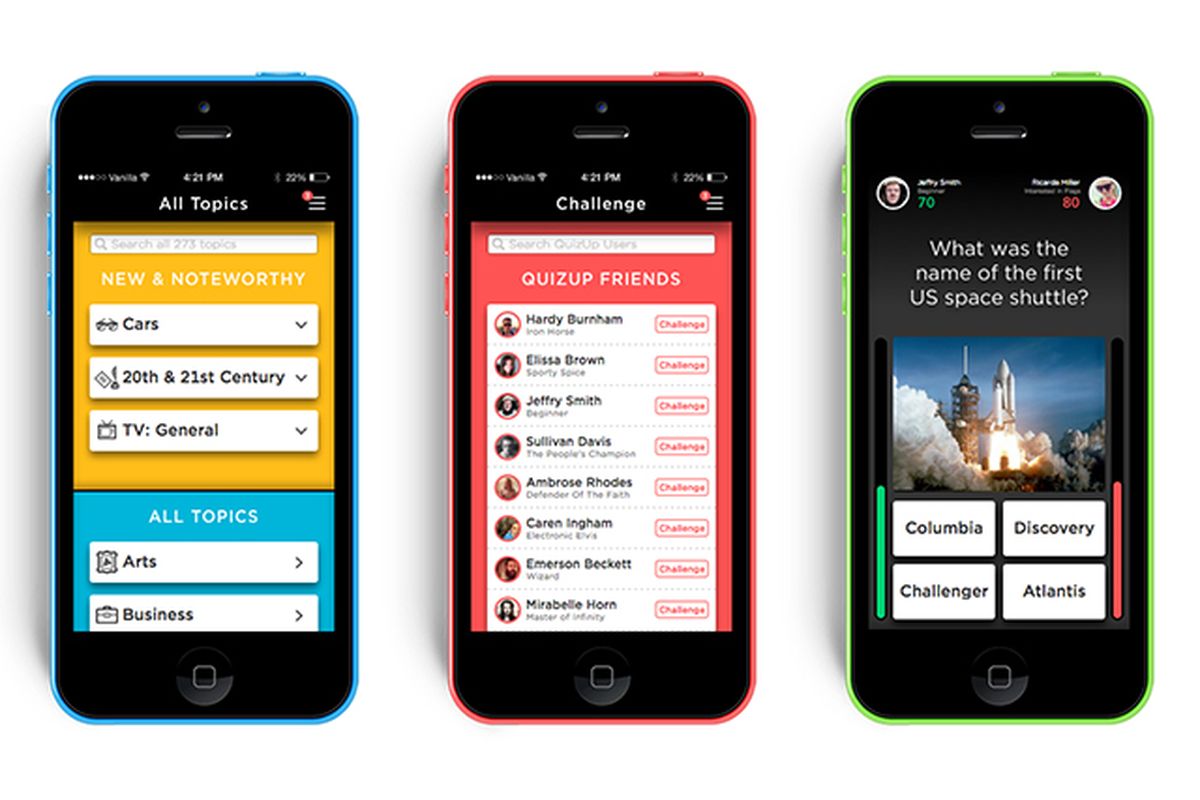 QuizUp is among the most engaging trivia games over the internet. It is full of addiction, fun, and knowledge. Users can explore multiple topics from categories like business, science, education, and history. As an addition, topics like entertainment, sports, and games also exist there.
The best part is, the app is getting updated weekly, meaning no worries about obsolete content. Rest, you can have access to the multiplayer mode by connecting to Facebook, and then inviting friends from there.
4. Skillz – Logical Brain
Skillz – tests the memory, focus, and every bit of Brain cell by throwing numerous puzzles and challenges. It is one of the most played online multiplayer games. Players can distinguish between different colors, mention the number of times images have shown to them, improve maths, and can do much more in one place.
The User-interface is good, and the rating is nice as well.
Multiplayer mode works pretty well on both platforms too. So overall, a complete package to put the brain at its best.
5. Word Chums
Word Chums is a fantastic game for users that love creating words. With a beautiful interface and less memory consumption, 'Word Chums' is loved by millions around the globe. It provides a cheerful experience and allows the users to pursue power-ups to replace all the letters and get high-score hints.
You can invite friends over Facebook, from your contacts list, and other players connected with Word Chums, globally. The game also offers an in-app chat option for better engagement.
Download Word Chums Android | iOS
6. Chess With Friends 
Alone Chess never made much sense, and it still doesn't. Playing with the computer (the software itself) also is not the happening experience, which is why Chess With Friends gets a lead. The game allows you to invite your friends via Facebook and challenge them.
You can even invite players by searching for their usernames residing at different geographical locations. UI is pretty straightforward. At last, the app offers an in-app chat option as well.
Download Chess With Friends Android | iOS
7. Pictoword
Pictoword is quite a different word game that allows the user to complete challenges based on pictures. In this, users have to make a word based on the combination of two images. It is one of the most interactive word game battles on the internet as well. You can learn speaking English, improve vocabulary, sharpen your IQ, and can do a lot more using Pictoword. A User can even invite friends, family members, and others after completing the first 36 levels of the game, and then also can chat with them.
Download Pictoword Android | iOS
8. Words With Friends
Words with Friends - Download Now
Similar to Chess With Friends, Words With Friends is a very popular Multiplayer Puzzle game. It allows the user to connect with friends via Facebook and send a direct invitation through text message. In this game, the player has to collect different letters to make words.
The words must connect with longer words, gameboard, and also the letters with higher point value help the user to score better. Rest, you can chat with friends, show-off your skills over social media, and can do a lot more with this game.
Download Words With Friends Android | iOS
9. Infinite Word Search
Infinite Word Search game serves the classic old world charm to its users. Great UI, less memory consumption, and multiplayer mode are its major highlights. The game offers puzzles on various topics such as animals, fashion, country names, and much more. Users can also connect with Facebook and play the game in multiplayer mode in real-time. So if this is something that interests you, Infinite Word Search is worth the shot.
Download Infinite Word Search Android | iOS
10. Trivia Crack Kingdoms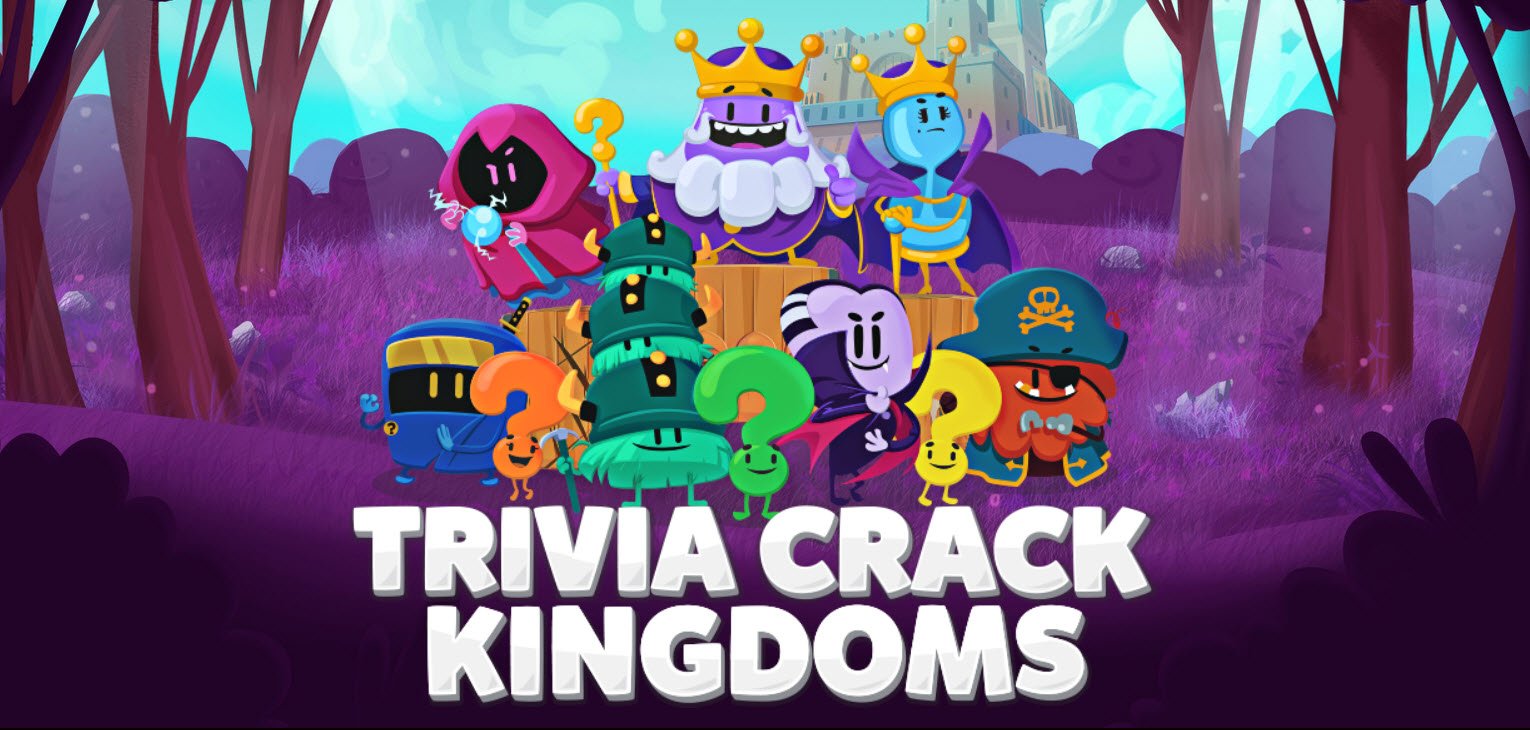 Pick a topic, and Trivia Crack Kingdoms won't disappoint you. The game tests the best of you in varied topics such as the world's history, movies, television shows, and sports. Challenge your mates in multiplayer mode, and share your achievements online. The game has a beautiful UI and works pretty well on all devices. Correct answers often lead to crowns. More crowns mean you are proficient. At last, you can invite friends over Facebook and can challenge them there also.
Download Trivia Crack Kingdoms Android | iOS
Conclusion: So these were some of the best multiplayer puzzle games for Android and iOS. If you find this useful, do let us know in the comment section below. We would love to hear that.
If you've any thoughts on 10 Best Brainy Multiplayer Puzzle Games for Mobile, then feel free to drop in below comment box. Also, please subscribe to our DigitBin YouTube channel for videos tutorials. Cheers!