I guess you'll agree with the fact that PUBG MOBILE popularised as "Battle Royale" is the best game on the market right now. With every growing userbase and download, it's been difficult for the game developer as well as gamers to cope up with demand, resulting in server issues as well as display lag due to high latency.
Recently, the Player Unknown's Battle Ground (PUBG) mobile broke down resulting in server errors reported by hundreds of gamers. However, the server error was later fixed by an update patch on both iOS and Android. If you're still encountered with the PUBG Mobile server error message, then contact the game developer customer service mailing here or contact.
While we're still facing some other challenges, we got a few nice solutions that we personally tried on our device which avoids few problems. Let us encounter one by one problem for you as well.
How to Fix PUBG MOBILE Internet Error Quickly?
The first and foremost thing that you need to complete as a pre-requisite while playing this game is to get a superfast internet connection. If you don't have a fast connection, then you'll face a lot of challenges like Internet Error messages, display lag, unable to start the app, etc.
One of the most frequent errors every single user (including myself) encounters is "Internet Error. Please check your network and try again. Error code 154140712 (Tap cancel to exit game)"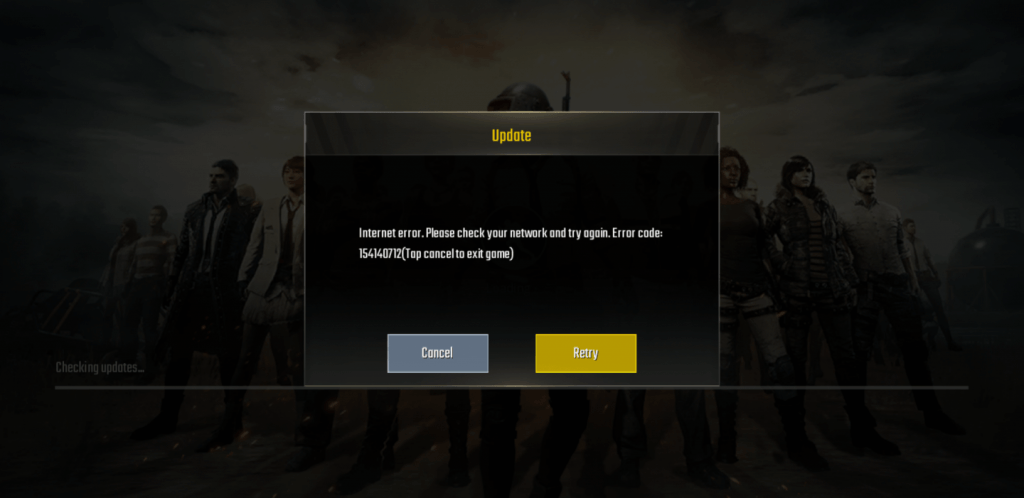 Why do we get this Internet Error Message in the PUBG game?
Every time you launch the game it will first check for updates. If there are any updates available like, map, resources, layouts, etc. it will try to connect its server and start downloading. If there are no updates or successfully install, it will proceed with finding a Game server online. It also means that there are a number of gamers continuously hitting the server.
If it fails in connecting the server in either case, the PUBG game doesn't allow you to continue to play. The only option left would be exiting the game.
How to Fix the Internet Error Issue?
Use DNS Changer (Recommended)
Changing DNS Servers is a very effective means to play the game without any internet error, it retrieves the first input data from 3rd party servers thus evading local servers so you can play the game without an error. Proxy and DNS are different in terms, proxy collects all the data from 3rd party servers while DNS catches the server response.
DNS also does not cause Ping issues, contrastingly you may get a better ping compared to your network. Most of the devices have a built-in DNS option in the setting. I recommend using 1.1.1.1 by Cloudflare which offers free DNS and very good ping response.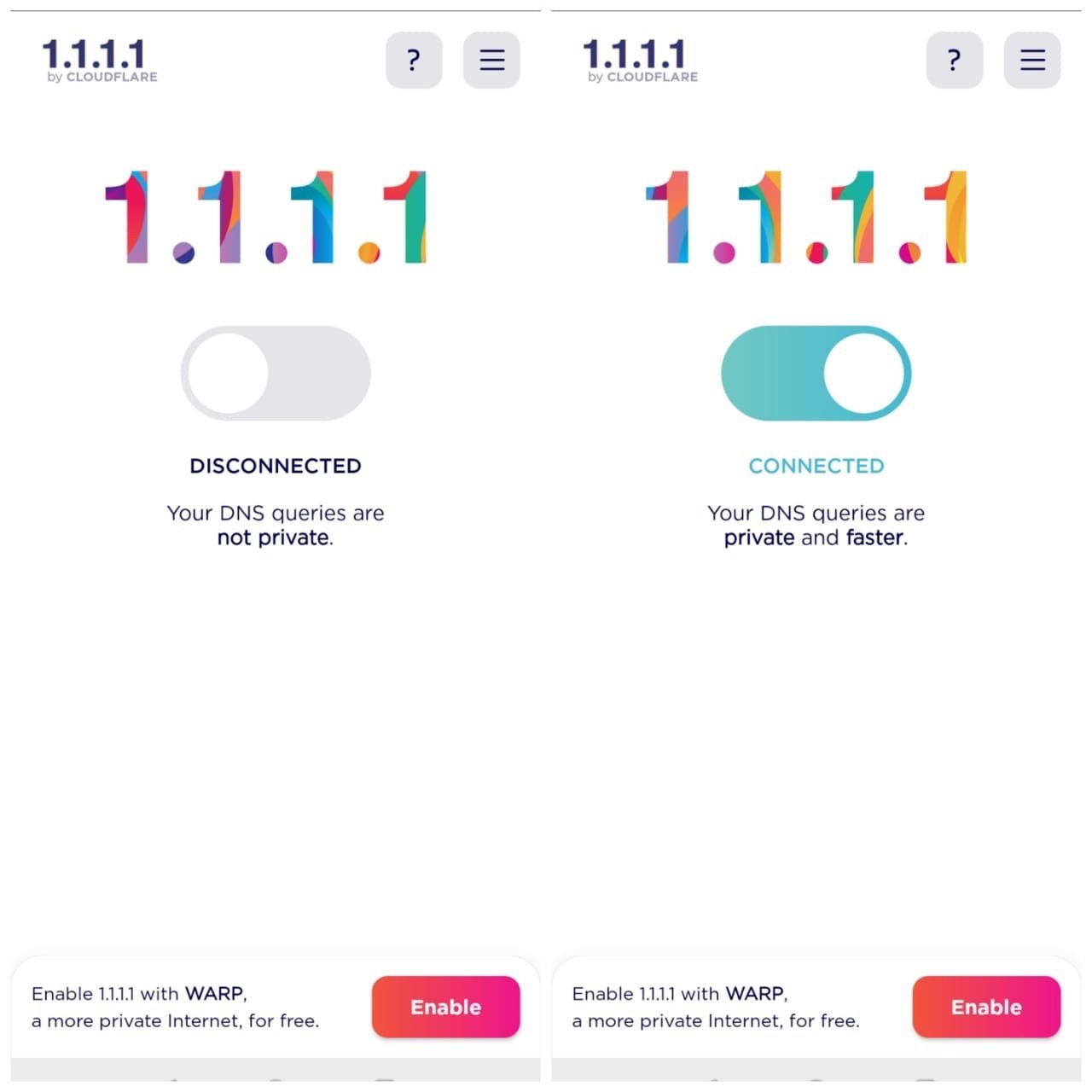 Just enable 1.1.1.1 and connect with the VPN profile, open the game, and play without restricted area error code.
If still, you face Error code: restrict-area error, then simply enable WARP and restart the game, it will surely work.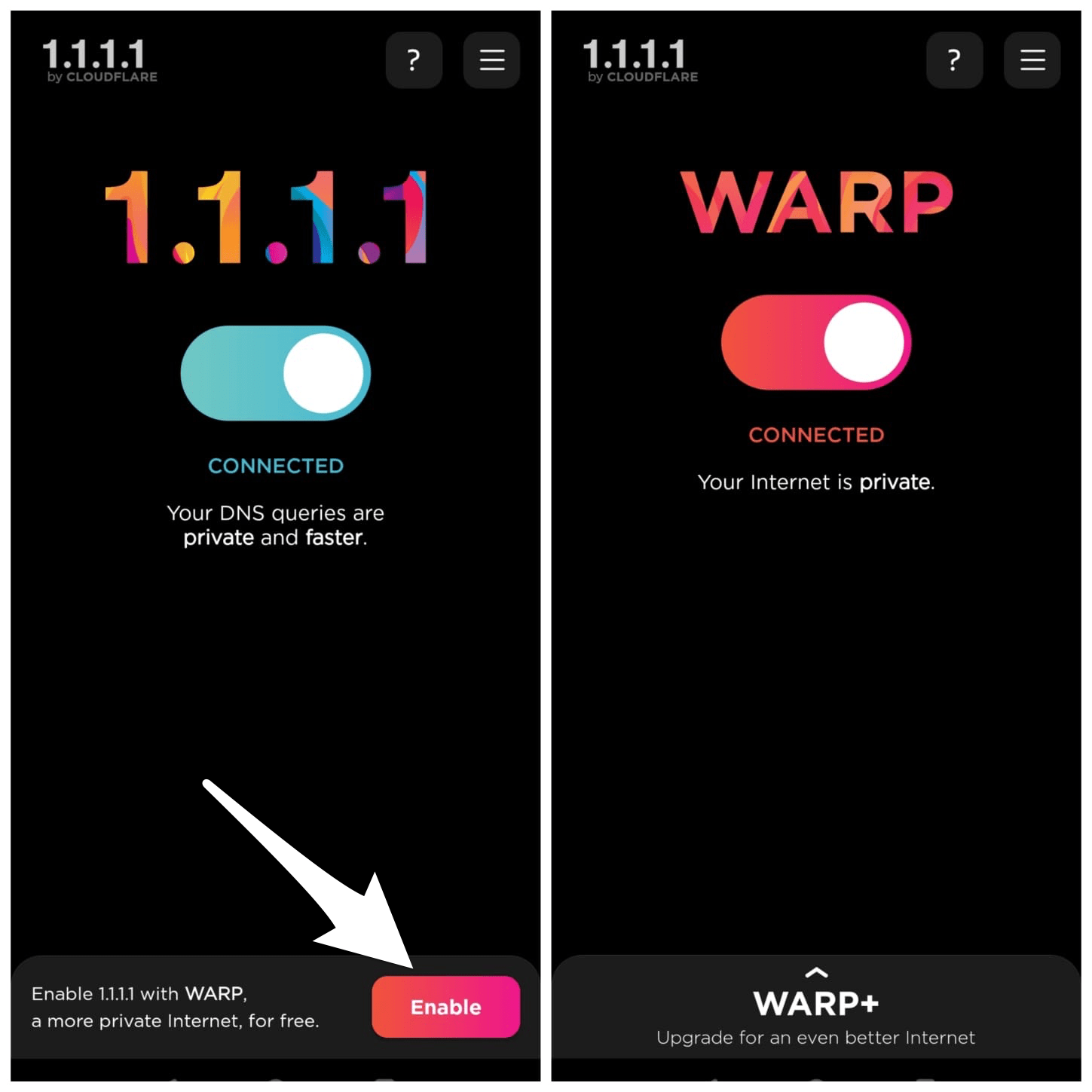 You can quickly fix the issue by switching to a strong DNS server. Something like Google DNS or OpenDNS server which will be helping in connecting to the PUBG servers. Also, make sure that your WiFi setting is not blocking app access to the internet.
All you need is to set up your mobile ISP DNS to route through this strong DNS. The setting will be available in your WiFi connection module.
You can Also try Manual DNS Servers 
For iOS: Settings > WiFi > WiFi Name > Configure DNS > switch from Automatic to Manual and enter below DNS IP address.
For Android: Settings > WiFi > WiFi Name > Modify Network > Advanced Option > switch IP setting from DHCP to Static.
Google Free DNS IP Address
For DNS 1:

8.8.8.8

For DNS 2:

8.8.4.4
OpenDNS Free DNS IP Address
For DNS 1: 

208.67.222.123

For DNS 2: 

208.67.220.123
I'd strongly recommend using either of the IP address, do not mix both as it won't work. If there are any existing IP already available, then feel free to trash them and only have either of the mentioned DNS server address. This will help in connecting the PUBG MOBILE server with stronger DNS and minimize the Internet Error message while loading the game.
How to stop Display Lag for PUBG MOBILE battle royale game?
One of the frustrating issues that you'll find while playing the game is display lag or latency. If you're playing the game online, the internet plays an important role for display lag.
Below are a few points to be taken care of you have frequent display lag.
1. Strong network connection
Being connected to a strong network with high-speed broadband is really important especially for the game which requires network access to play. If you're on mobile data, make sure that it's not interrupting or breaks frequently. I personally prefer to play on the WiFi connection that is connected to a stronger network ISP cable. Also, using a strong DNS network to connect PUBG game servers.
2. Available RAM and Storage space
Every game is resource hungry and needs more than enough RAM to execute the files and storage space to read-write frequently. Makes sure to kill all the unnecessary apps that are running in the background to free up some RAM space.
3. Clear PUBG MOBILE cache
I know this sounds weird, but clearing the temporary files and cache memory of Game can actually help in avoiding the Display lag.
4. Upgrade your smartphone
There is a high probability that your old smartphone is not able to cope up with the heavy game usage. Maybe it's time to upgrade your mobile phone to something recently available in the market with great specs.
I know even this sounds awkward. Why 'd some buy a new phone just to play a game? But, a gamer is always a gamer! There is no answer to these questions.
How to avoid device heating issues using PUBG MOBILE?
The main reason for mobile heating the amount of RAM, storage space and battery available in your device. If you're using the old phone which doesn't have enough in-built RAM (more than 4GB) and having less storage space with poorly performing battery, then it's quite obvious to have a heating problem. Even I have a mobile heating problem while playing continuously for more than 20 mins. But, I tried a few tricks that help in minimizing the heating effect.
Below are the solutions to minimize the mobile heating problem while playing the PUBG MOBILE game.
1. Disconnect the mobile battery from the charging socket
Heavy games consume huge battery power, but charging and discharging the battery at the same time can result in high heat combustion. It's always better to fully charge the device and then play for a while. You should also avoid using Powerbank supply to mobile while playing the game.
2. Make enough RAM available
I don't suggest playing the PUBG game on a low RAM size device as this could result in poor mobile performance in the long run. But, if you really want to play, then make sure you've enough RAM available.
Clear the RAM usage memory by killing some other background running apps or tasks. Especially, social media apps like Facebook, Instagram, or any other Games acquired RAM space in the background.
The heavy games like PUBG, GTA, etc. are resource hunger games that need a highly configured mobile device with at least 4GB RAM to process the files smoothly in the backend while you're playing. If the processing of the files is smoother, obviously it will dissipate less heat into hardware.
3. Have enough storage space
PUBG is also bulky in size that required large storage space. The Android version of PUBG MOBILE is more than 1.5GB in size.
As explained earlier that heavy games are resource hunger, similarly they also need the storage space to grow in size and store processed files temporarily until you're playing the game.
Frequently accessing, reading and writing the progress in internal storage will result in heavy usage resulting in frictional heating make the device hotter. Make sure you've enough storage space with high RAM to make the disk I/O process seamless. Also, kill the unwanted background process that is interacting with storage.
Are you facing issues playing PUBG MOBILE?
I've listed all the problems that I personally faced while playing the Player Unknown's Battle Ground (PUBG) MOBILE. Also, mentioned the solution to how I tackled everything coming on the way.
However, if you feel that you need help with something else or facing any other issue with playing PUBG MOBILE, then feel free to drop in the below comments. I'm really happy to help you with different solutions. Cheers!
If you've any thoughts on PUBG MOBILE: Internet Error with Display Lag and Heating Problem [7+ Solutions], then feel free to drop in below comment box. Also, please subscribe to our DigitBin YouTube channel for videos tutorials. Cheers!