Resso is a music streaming app developed by ByteDance who are also the developers of TikTok, though the app works independently under Moon Video Inc. Resso is a music streaming app that lets you express yourself and connect with others through tracks you love and the ones you'll soon discover. Music is something which makes all of us switch into a relaxing or enjoying mode. Music acts as a very powerful medium to communicate your body and brain. I t is an integral part of Homo Sapiens Sapiens (Modern Human).
Songs act as a catalyst in our life empowering our emotions and actions alike. Music on its own has the power to energise our thoughts and relax the mind. Most of the apps available on Play Store do not allow free music download but there are many independently developed apps available outside the play store which lets you download free music without any complications.
Features of Resso
Interact with the songs a whole new way with gifs, images, and videos; Upload videos, gifs or pictures to share your feelings on your favourite tracks
Clean and animated interface.
Interactive and engaging
Your Mood, Your Words
Check out the synchronized lyrics of your favourite tracks. Express your mood by selecting your favourite lyric quote and sharing it on your social media accounts.
Your Playlists, Your Community
Create playlists of your favourite songs and let the community discover your music
Listen to your favourite music and get to leave comments to share your feelings about the song with fellow members of the Resso community
To differentiate itself from existing music apps, the platform allows you to upload six-second pre-recorded videos called "Vibes" that would play on the background of a song. Plus, you can comment on these songs, just like YouTube videos. Resso said it has an in-house moderation team that keeps a close check on Vibes and comments. If you wish you can go for premium tier which will remove ads, allows you to download songs, as well as streaming at a higher bitrate of 256kbps. The subscription costs ₹99 for Android users and ₹119 for iOS users.
Why Can't Be Resso Installed Directory as an APK?
'App Not Installed', is the error you will face if you try installing Resso APK. Google introduced a new way to distribute Android apps called app bundles. While the regular apps contain all necessary resources like screen size, manifest, XML, Config and architecture in a single APK. The app bundles only include the components that your specific device needs, organized into split APKs. While app bundles help save storage space and data usage, they are not one-size-fits APK files. You need to use a split APK installer to install app bundles.
In simple terms, APK is split in different APKs which include Base.APK, Config-Archi.APK and other Files which can only be installed using a 3rd party split installer.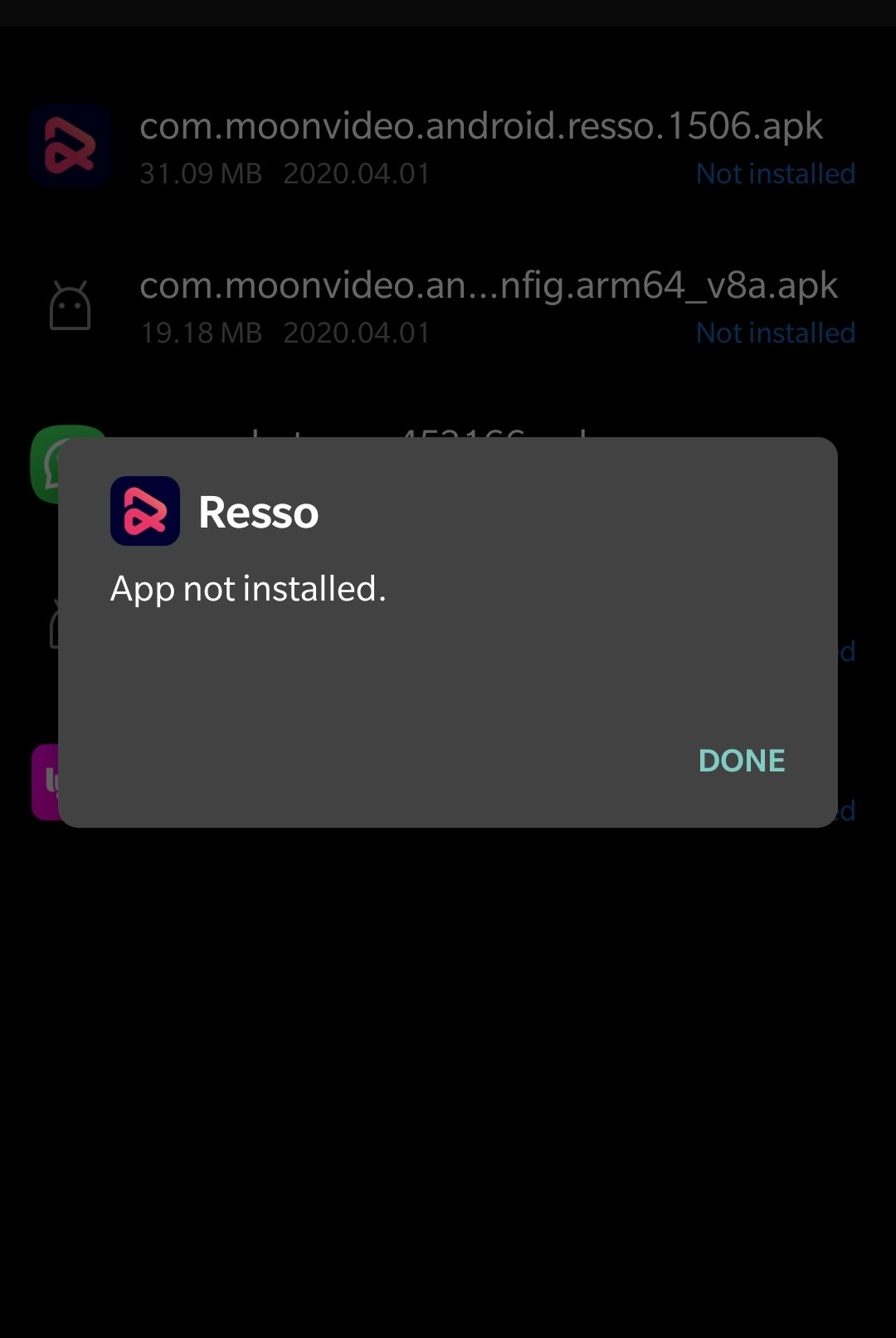 How to Install Resso APK?
You can't directly install the Resso APK as the files are split across various architecture but there are 3rd party apps which help us install the APK.
Here are the Steps to Install Resso APK File on Your Android Using Split APKs.
Step 1. Download Both the APK Files viz. Base APK and Config Archi APK.
Step 2. Now Download and Install Split APK from Play Store.
Step 3. Click on Install APKs Button
Step 4. Locate the Resso Files and Select Both the Files.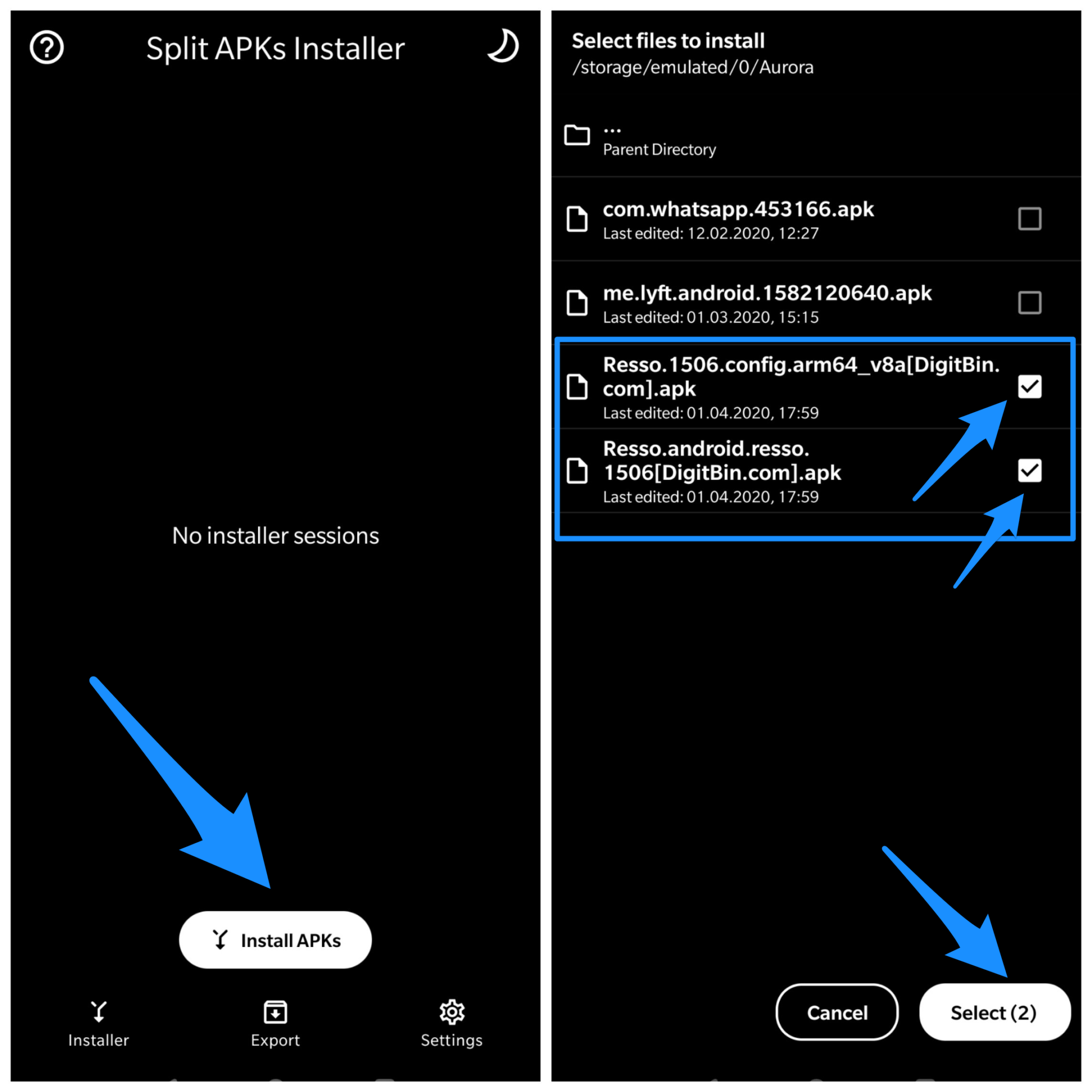 Step 5. Now Click on Select.
Step 6. Now you will an Installation box, click Install and Done!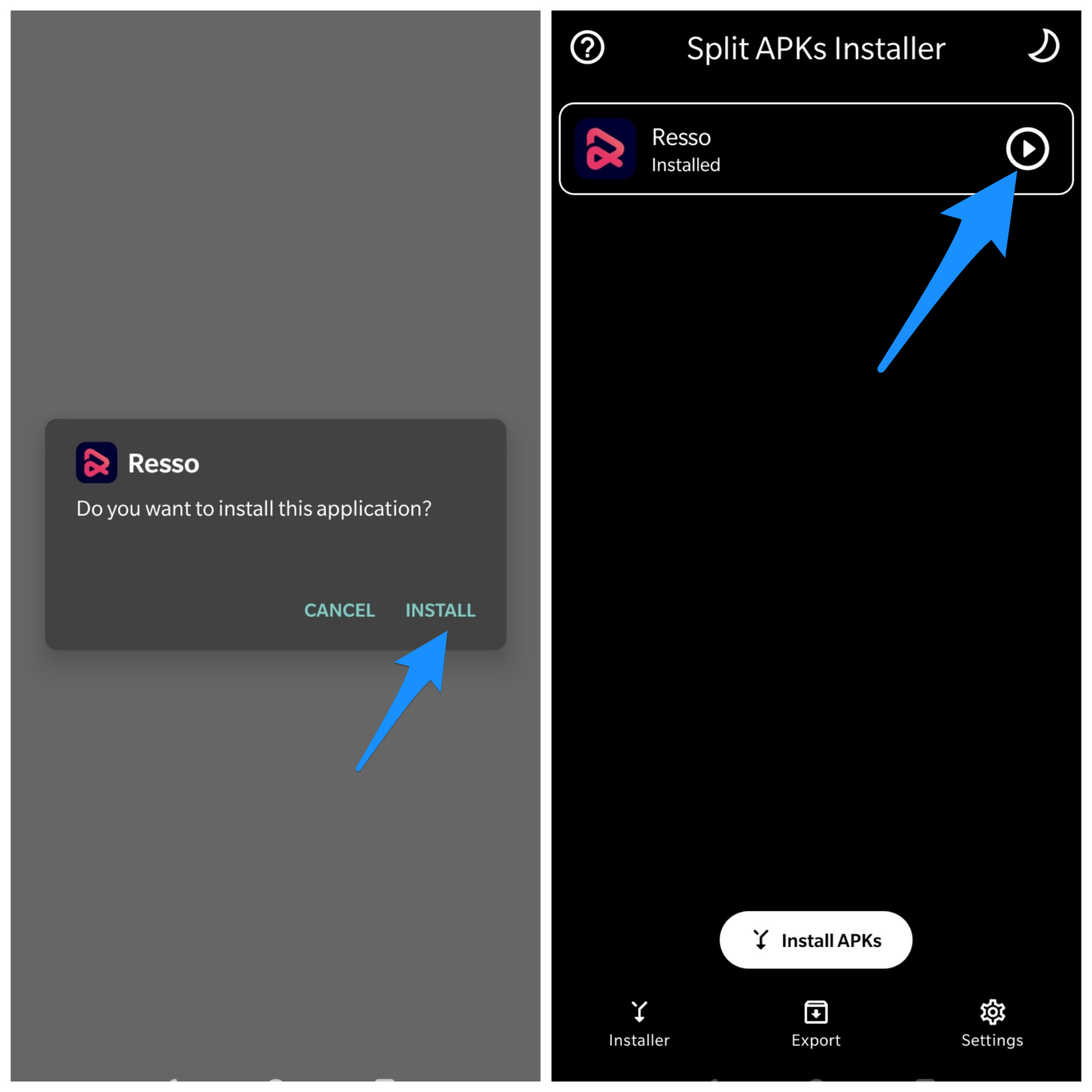 Conclusion: You can install Resso APK on your Android using Split APK Installer as Resso uses App Bundle.
If you've any thoughts on Resso Music App Download for Android, then feel free to drop in below comment box. Also, please subscribe to our DigitBin YouTube channel for videos tutorials. Cheers!