Android is an open-source project that allows developers from all around the globe to join the community. Due to this, the community became big, allowing the development of custom ROMs and other custom Android operating systems. A custom ROM is an aftermarket firmware that is purely based upon the Android source code provided by Google. People prefer custom ROMs for many factors; in which one of the factors is: that every company drops the support for their devices after a couple of years, and on the other hand, other people prefer Android custom ROMs for tons of features and flexibility.
Some people prefer custom ROMs as they are available without any bloatware, which usually comes with the manufacturer's skin. However, all the custom ROMs are not smooth, secure, or stable. Downloading and installing custom ROM might put your device at risk if installed the wrong one. So, to provide you with the best choices, we have compiled a list of the best custom ROMs for Android that you can download and install quickly.
Note: Installing a custom ROM would require you to first create a backup. Before installing any big thing like ROM, you must create a backup. Then you have to have an unlocked bootloader and a custom recovery tool like TWRP. Once you have all this, you can start installing custom ROM on your device.
Best Custom ROMs for Android
Here are the Best Free Custom ROMs for Android that you must try to Enjoy your Android Phone with a Brand New Look and Feature.
1. LineageOS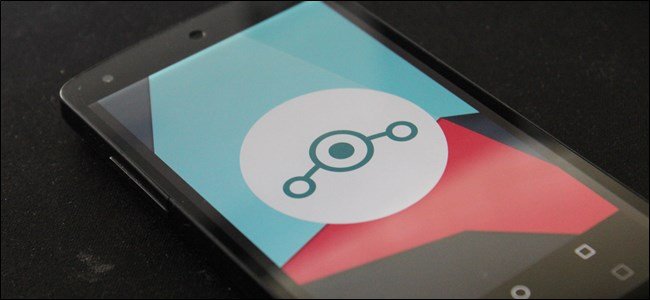 LineageOS is a free and open-source operating system for smartphones, tablets, and set-up boxes. The operating system is based upon Android and is often known as the successor of CyanogenMod ROM, as the developers kept it alive after its discontinuation in 2016. Cyanogen Inc., the company that originally started CyanogenMod ROM at that time announced that they're shutting down the infrastructure behind the project.
Since then, the ROM got the name LineageOS and running successfully by the developer's community. The ROM is clean, fast, simple, and customizable. You can add virtual directional keys when typing, turn to a navigation bar tuner, re-bind home long-press, and much more.
So, if you are after cool customization options while focusing on privacy and security, LineageOS won't disappoint you.
2. Pixel Experience 

Pixel Experience, as the name suggests, offers a skin similar to Pixel devices and is available for a wide range of devices such as Xiaomi, Realme, Samsung, Asus, and others. It also offers tons of features such as built-in GCam support, Google Assistant, Pixel wallpapers, icons, fonts, boot animation, and much more.
The ROM is stable and secure and is preferred by millions around the world. Also, developers are constantly working on this to fix bugs and provide a better user experience to the user. So, if you are a fan of Pixel skin, then Pixel Experience ROM is worth the shot.
3. CrDroid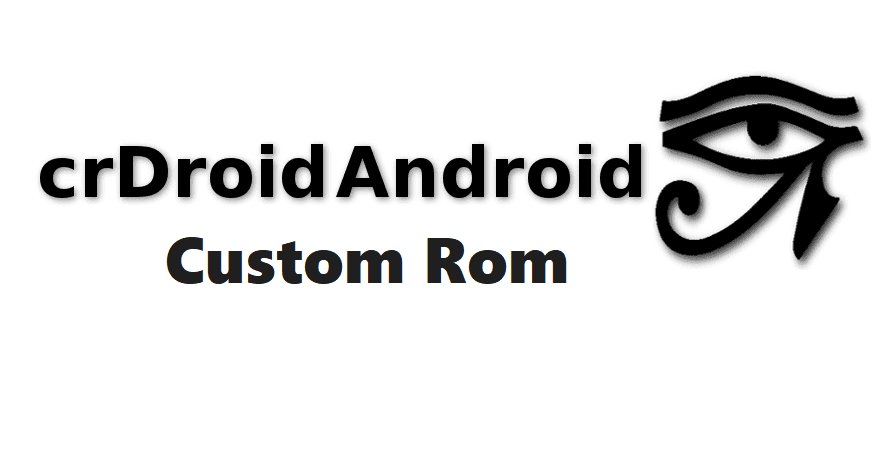 crDroid is another powerful custom ROM based on the customized fork of LineageOS. As a matter of fact, it's one of the first to provide unofficial Android 10 ROMs. The ROM is maintained by an active development team and even supports the oldest devices. Devices include Poco F1, Redmi Note 5 Pro, and much more. If you want to experience Google's stock Android feel with fewer tweaks, then crDroid ROM is perfect for you.
4. Paranoid
Paranoid Android is an open-source operating system for smartphones and tablet computers, based on the Android mobile platform. The latest official version is Sapphire.
The two most striking features of Paranoid Android are the Halo and the Pie. So, Halo is a floating bubble that lets you see notification popups without leaving the current screen. The Pie is a substitute for onscreen navigation buttons that stays off-screen and allows you to swipe in from the edge to see the buttons.
At this point, Paranoid Android has added support for a long list of smartphones, including Sony, Huawei, LG, and some Google devices.
5. Havoc-OS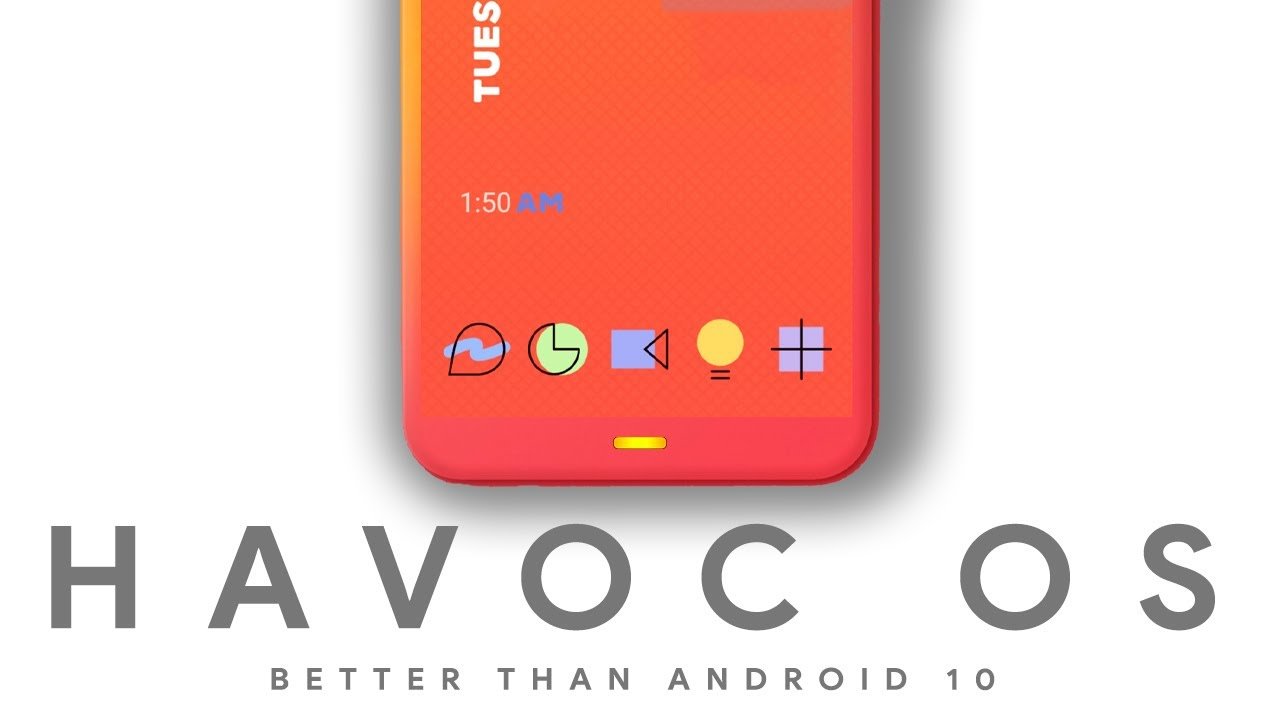 According to some experts, Havoc-OS is basically stock Android on steroids. The ROM is beautiful, fast, and can do a lot of tasks smoothly. The user interface is similar to Google Pixel 4 device and supports tons of features and modes. So if you are after something like this, Havoc-OS ROM is definitely an option you should consider.
6. Arrow OS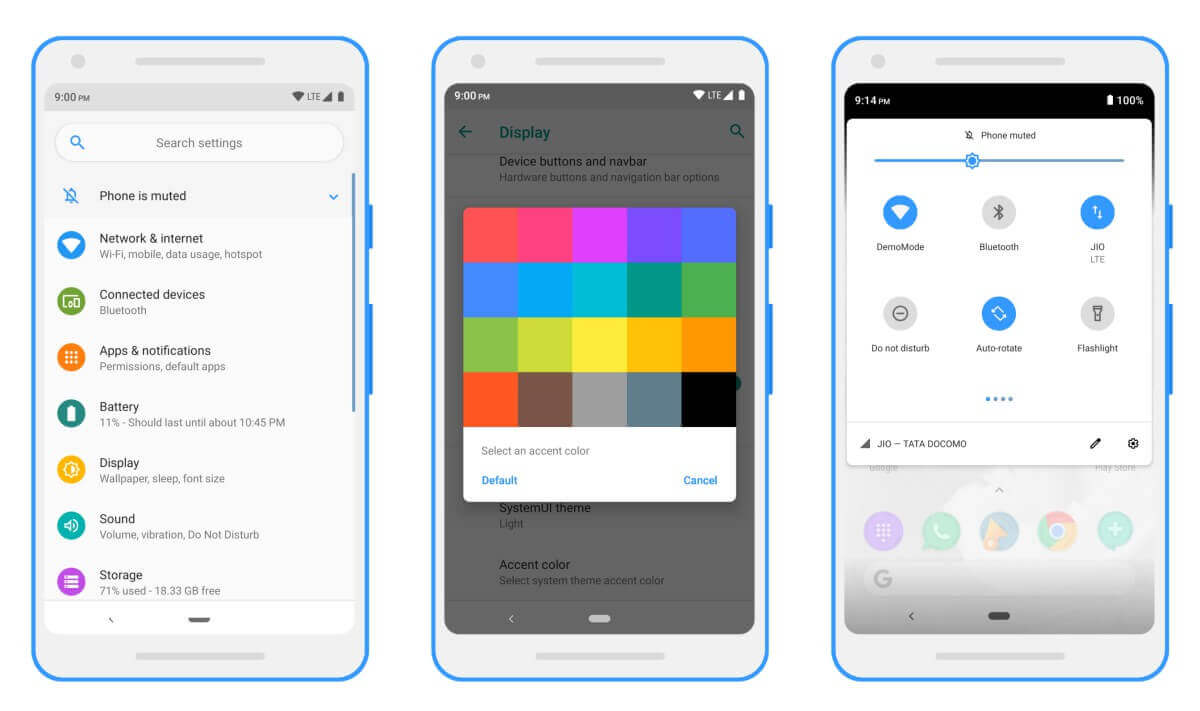 Arrow OS is another popular AOSP-based project that has all the potential to be on this list. The ROM is clean, fast, simple, and easy to use. If you are a minimalist and desire a minimalistic skin on your Android device, Arrow OS won't be a disappointment to you. According to its millions of users, the ROM is stable and consumes less battery power. Thus, a smart choice for custom ROM.
7. Evolution X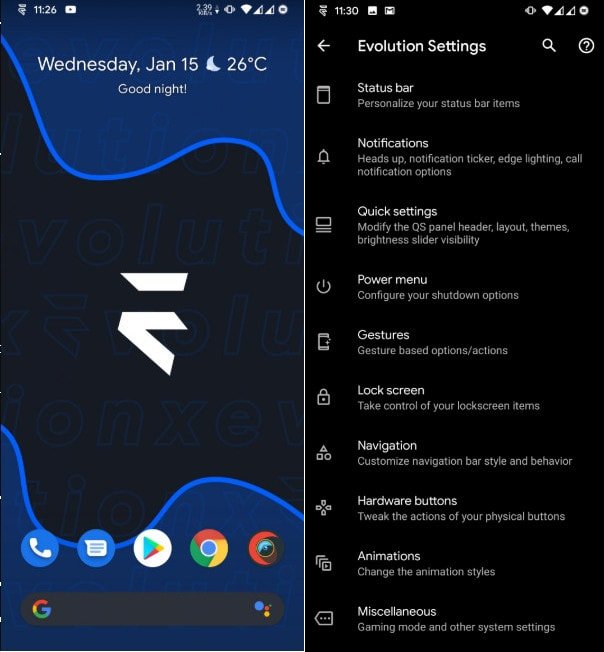 Evolution X is among the most stable versions of custom Android ROMs on this list. The ROM has AOSP Gestures, consumes less battery, neat, and lets the user take full control over the device. Also, there was news that developers earlier removed some features that were slowing down the ROM. But, after that, everything settled down well.
8. Bliss ROM
Bliss ROM is another popular ROM based on open-source Android. The OS is smooth, secure, and has a lot of customization options. The custom ROM can run on any number of devices without any technical issues. So, a ROM worth considering.
9. Paranoid Android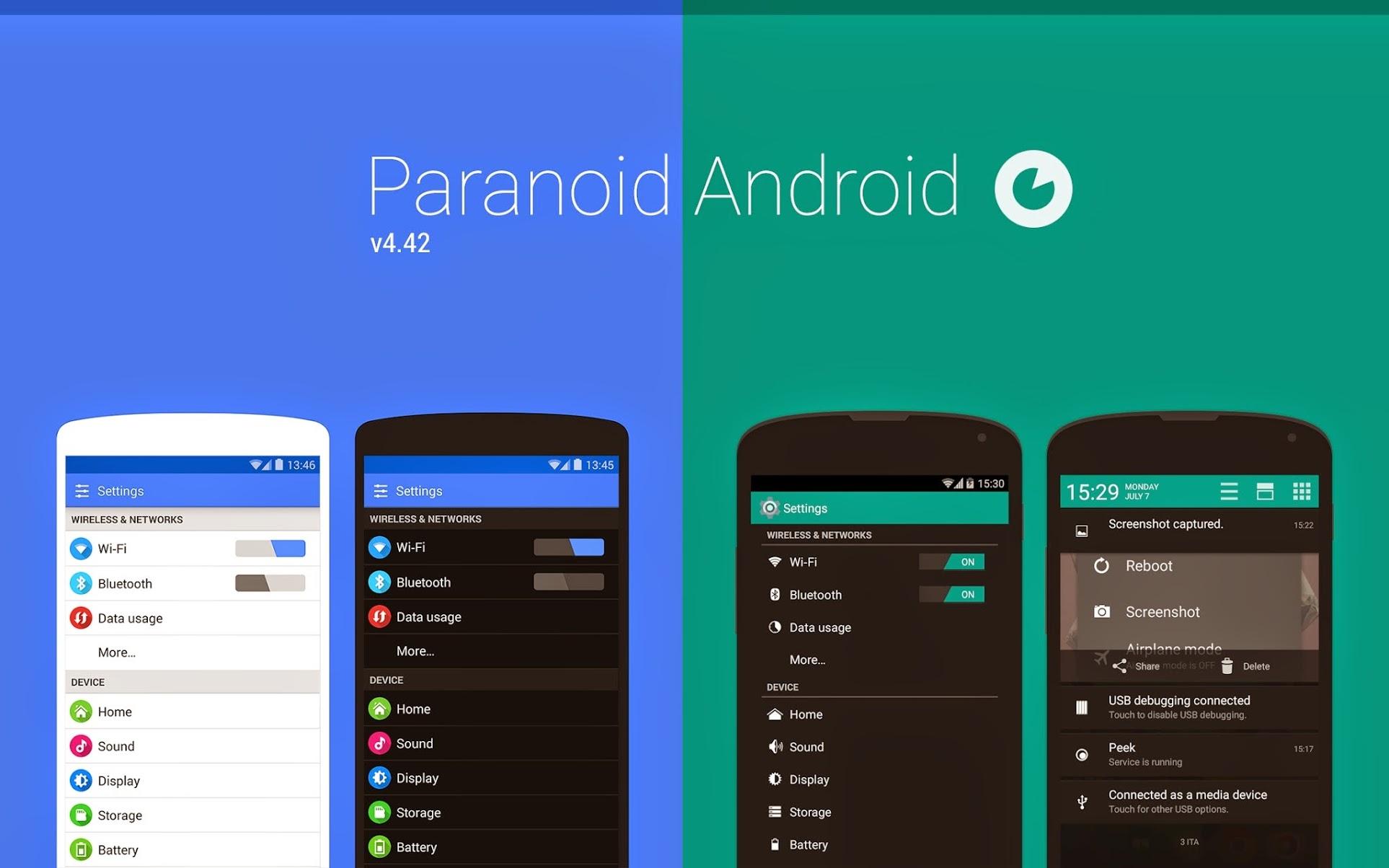 Paranoid Android is among the most efficient, clean, and powerful Android custom ROMs available today. The ROM just made a comeback with a clean and polished version using minimum resources. Currently, the ROM is available for a limited range of devices only. So this could be a drawback for some people.
10. Resurrection Remix
Resurrection Remix is maintained by a small team of developers and is available as a free and open-source operating system for smartphones and tablets. The ROM is neat, nice, and powerful, and is available for most Android devices globally. However, the only downside so far is it is heavy. But considering its capabilities and features, the heaviness of ROM is justified.
Conclusion
So this was all regarding best custom ROMs for Android. If you find this article helpful, do let us know in the comment section below. We would love to hear that.
If you've any thoughts on 10 Best Free Custom ROM OS for Android, then feel free to drop in below comment box. Also, please subscribe to our DigitBin YouTube channel for videos tutorials. Cheers!