Are you get stuck in 100% screen while updating your Windows 11? If so, read this guide as here we have mentioned some basic fixes to fix Windows 11 update getting stuck in 100% screen issue.
Windows 11 is the new name of Microsoft's operating software family. Although it is officially launched for everyone, many flaws still need to be polished. However, recently, many users reported that while updating to the latest patch of Windows 11 update, they get stuck on 100% screen until they reboot their system.
So, with this guide, we have tried to help you guys resolve the issue. Hence, make sure to perform the fixes mentioned below very carefully if you are also getting stuck on a 100% update screen. Therefore, let's get started:
Best Ways to Fix Windows 11 Update Get Stuck in 100% Screen
Of course, you can resolve it if the Windows 11 update gets stuck on a 100% screen. But how? Don't worry! We are here to tell you. So, let's get started with the fixes:
Fix 1: Check Your Internet Connection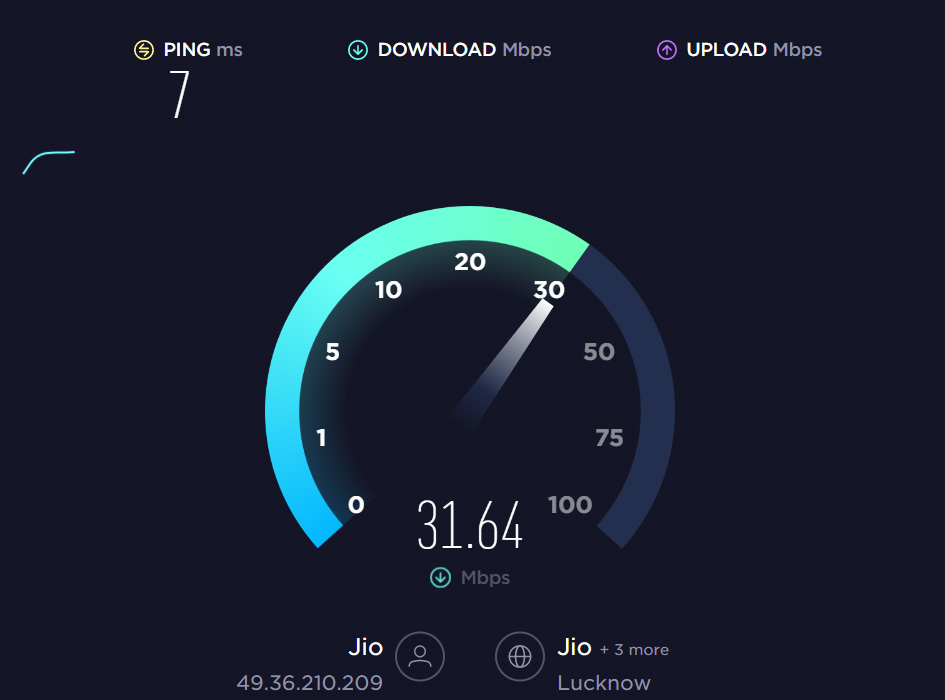 The first possible reason that has the potential behind this problem is your internet connection. Therefore, you must have to make sure that your internet is working seamlessly while you update your OS. To determine your Internet connection speed, you can use the Ookla speed tester website and test the speed. So, once your internet again starts working, you will find that this issue automatically gets resolved.
Fix 2: Delete The Update Files
It is possible that some of the already updated files might have some issue or get damaged, which is why it is happening to you. Therefore, we advise you to delete them permanently and install those updates on your PC again. But how? Let's find out:
Initially, open Windows Settings by pressing the Win+I key.
Afterward, go to the Windows Update section.
Then, tap on Update History > Uninstall Updates.

To uninstall an update, simply select it and double-click on it.
Then, hit the Yes button to uninstall it.
After that, again search for updates and install the updates on your PC.
Fix 3: Clear Temp Files
Clearing temporary files might be another option that has the potential to resolve this kind of issue. Therefore, we also suggest you try clearing your temp files using these steps:
Firstly, open the Run box.
Then, type the %Temp% and hit the enter key.
Now, delete all the files present inside the temp folder.

Afterward, reboot your device and check if the Windows 11 update getting stuck in 100% screen issue gets resolved or not.
Fix 4: Use Command Prompt (SFC Scan/DISM)
In the event that you have followed all of the above methods and you are still experiencing this error, then we highly advise you to try this method as, in many cases running an SFC scan or DISM using the command prompt helped to fix this type of error. However, if you don't know how to use it, these steps will help you:
For SFC Scan:
First, launch the command prompt with administrator rights.
Afterward, execute this command:
sfc /scannow
For DISM:
Firstly, open the command prompt with admin privileges.
Now, execute these commands one after the other:
DISM.exe /Online /Cleanup-image /Restorehealth

DISM.exe /Online /Cleanup-Image /RestoreHealth /Source:C:\RepairSource\Windows /LimitAccess
Fix 5: Manually Install The Update
Did you try the other fixes mentioned earlier in this article and still get the Windows 11 update stuck 100% screen issue? If so, you must try installing the Windows update manually.
However, to do so, you can first use fix 2 in order to uninstall the update that you have already installed on your PC. After that, simply hover over to the Microsoft official's website and download the latest patch available. Then, install it on your PC as you normally do.
Fix 6: Power Cycle Your Device
Still, no luck? Don't worry! Yes, there is the possibility that your PC might have some cache files due to which it fails to download and install the latest updates over the internet. Therefore, in order to fix this, you should try power cycle your device. However, by power cycling your Windows device, you will remove the cache files that cause Windows 11 update to get stuck on 100% screen.
Fix 7: Contact To Support Team
We regret that you still face the same error even after performing the earlier methods. But, don't worry! You still have another option that will help you resolve the issue. Yes, you can try contacting the Microsoft official team and asking them about this error. However, depending upon the situation, they will come up with some other fixes that will surely help you resolve this issue.
If you've any thoughts on How to Fix Windows 11 Update Get Stuck in 100% Screen?, then feel free to drop in below comment box. Also, please subscribe to our DigitBin YouTube channel for videos tutorials. Cheers!