Censorship is a crime and if you face it then you can try some of the methods to counter it, one such tool is Proxy Servers. Proxy is the word which is generally used to represent someone else. The same goes with Proxy Sites and Services. The Proxy Server acts as a middleman between you and the website. It masks the IP and delivers traffic from a different IP, this makes the data getting delivered from a different geographic location. Proxies are the best tools to bypass any network or country restriction. If an internet provider is not allowing you to open any website then proxy comes very handily.
It forms a tunnel to bypass ISP thus not providing the information to the service provider. Therefore, your ISP will not know what you're up to. In other words, it sends your data to a 3rd party country server, making it difficult for the service provider to determine the internet behaviour of the user.
Without Proxy URL's and IP address is taken up by ISP for storing data. They do have any information on what you do on a website. Actually, whatever you do in HTTP is practically visible to everybody and is less secure but what you do in HTTPS is encrypted and more secure but ISP can still know the URL. Your passwords and other confidential information are secure from the service provider in HTTPS. Presently all search engines are using https// for online security.
Difference Between Proxy and VPN
A proxy hides the IP and delivers the information from a different location but the data is not encrypted moreover it works only on application level by providing the proxy to the page you are looking to load. VPN, on the other hand, provides a secure encrypted tunnel and works on Operating system level and provides protection to the whole system it is implemented on. In simple terms, VPN is more secure than Proxy. But if you are looking to load any application or website than a Proxy comes very handy.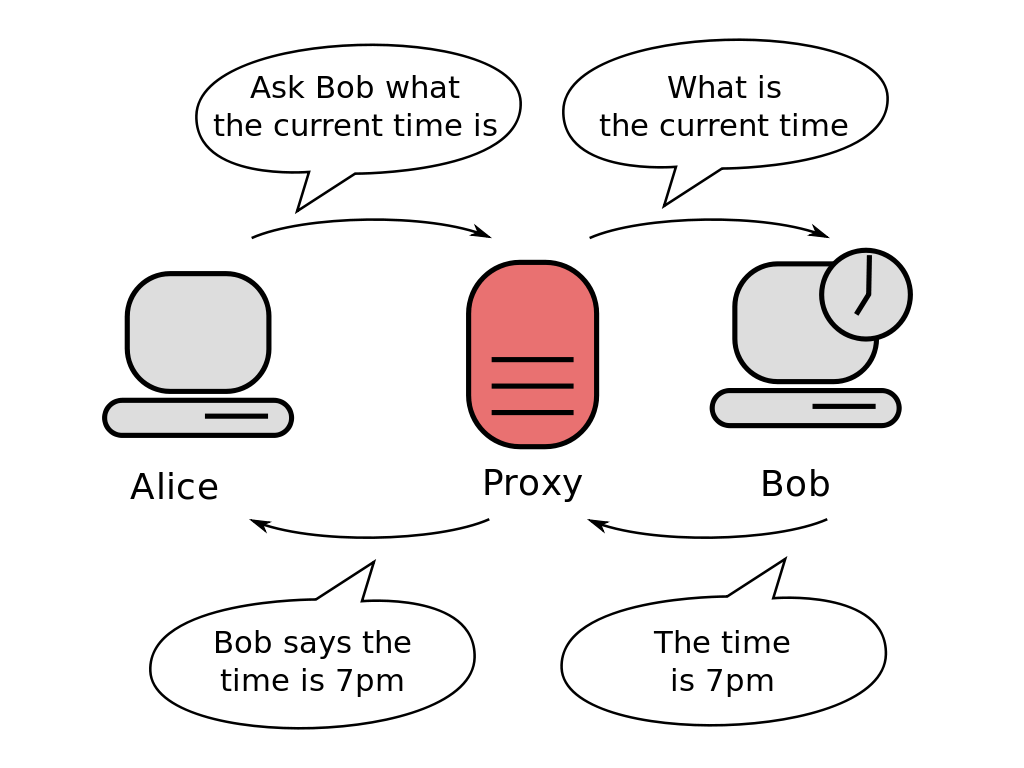 Best Free Proxies for Anonymous Web Surfing
Here are the Best Free Proxy Sites, Servers and Apps for Anonymous Web Browsing.
1. Proxysite
Proxysite is a popular and simple website which loads any webpage from a proxy location with Proxy IP. The interface is pretty simple you just need to enter the URL in the URL box and it will load the website. The Proxysite route the web pages through a mask tunnel to keep your browsing private. Proxysite can load all the restricted websites for free.
You can load the web pages view web pages fast and keep your surfing safe as the pages are loaded with Secure Socket Layer (SSL) encryption. The website is simple and you can load a number of sites and keep your privacy safe.
2. Hidester
Hidester is a free Web Proxy and lets you visit any website, anytime, from anywhere. With Hidester you can bypass blocking by your government, employer or ISP. They provide 128-bit encryption which keeps your online trace completely anonymous and secure. Moreover, it adds SSL layer over non-secure sites and public Wi-Fi's to prevent rogue. They have their servers in the US and Europe making it one of the fastest and most reliable Proxy Servers Available in the Market.
3. HideMyAss
HideMyAss is a Proxy website. The platform has its servers across Europe and the USA. The good thing about the service is it offers few options before you can open a website using the HMS. The three important features with an optional tick are SSL encryption, Cookies and JavaScript. You can enable or disable any of the option based on your choice. There is a paid VPN with more profound options and is recommended if you are looking for some serious all over search.
4. Hide.me
Hide ME is a proxy site similar to HMA but allows more options to remove JS, Objects and Encrypt URL and Page. The proxy is supported by BitTorrent clients making it a 24/7 uptime Proxy option for unlimited usage. It has its servers in the US and Europe. Each server supports all popular protocols, including PPTP, L2TP, IPsec (IKEv1 and IKEv2), OpenVPN, SoftEther, SSTP and SOCKS.
5. iNinja Proxy VPN
iNinja is a Proxy VPN available in the Chrome Store. This makes opening a site easy, the addon is added to Chrome and you can open the site with proxy servers with just a click. You can be anonymous on the Internet using iNinja VPN & Proxy, which is absolutely free and available in the repository extensions for Google. No account or subscription needed to get started iNinja. Simply open the Chrome extension and enable iNinja with one click. The VPN is fast and simple with transferring data at a good rate.
iNinja Proxy: Chrome Extension
6. 4EverProxy
4everproxy gives more control over the proxies. You can select the webserver location and IP address location giving more anonymity to your searches. The 4everproxy has a number of locations across the globe giving more options to switch locations and IP. You also get options to enable Cookies, Remove Scripts, Enable SSL, Remove Page Titles and other options. 4everproxy is one of the best service available on the web.
7. Turbo VPN
Turbo VPN is the Proxy for Android phone which tunnels entire data on phone from a proxy server. It reroutes all the data coming and going out of the mobile from a secure tunnel. Mobile VPN's are a great way to keep your mobile use safe and secure. The speed offered is not compromised by the VPN as it offers similar speed as your service provider. You can connect to proxy with one click. Protect your network traffic under WiFi hotspot Browse anonymously and securely without being tracked. Encrypts data using OpenVPN protocols (UDP / TCP).
8. Proxy Master
Proxy Master is another Android App for creating a proxy tunnel for the phone. It is a popular and reliable application which can bypass the traffic on the mobile, all the data to the apps and browsers will pass through this tunnel and retrieved to the phone. You will be offered unlimited bandwidth and multiple countries to select from, with reliable speed and network. The data is Encrypted by using OpenVPN protocols (UDP / TCP) making it a secure server to use.
9. UltraSurf
UltraSurf is the most popular Desktop Proxy tool which can help you to bypass blocked content and restricted geo-locations. UltraSurf automatically finds proxy servers from a range of servers globally and builds a connection through an encrypted tunnel. It is the most used computer system proxy which works on system-level securing all the data being sent or received from the computer. UltraSurf also has a mobile application and Chrome Extension which is also widely popular. UltraSurf also offers additional features like Ad-Blocking, IP Masking and more.
10. Free Proxy Win
Free Proxy is another similar site which offers anonymity by bypassing all the restrictions. Hide your IP address, location, and online activities. Protect your personal information (identity, passwords, credit cards, etc.) from snooping by your internet service provider, government, school, company, or hacker. Free Proxy has servers in the US and UK with speed availability. Just enter the URL and the tool will load the site from the proxy servers with Adblock and SSL certificate, though you may face issues with JavaScript and Cookies.
Conclusion: With the Proxy Sites, Apps and Softwares listed above you can bypass any country, site or network ISP restrictions for free. There are many online services which provide secure encrypted proxy server especially if you are using a Wi-Fi network they which also provides advanced privacy features. These services create a secure channel fooling the ISP's and giving you anonymity. I hope the post gave you a clear idea on protecting your traffic data from being notified to ISP.
If you've any thoughts on Best Free Proxy Sites, Servers and Apps for Anonymous Browsing, then feel free to drop in below comment box. Also, please subscribe to our DigitBin YouTube channel for videos tutorials. Cheers!