Nowadays the internet has become an important aspect of every human life and the internet is widely used as a web browser, Google Chrome. As you know, in today's world Google Chrome is considered to be the most world-famous web browser as well as an incredibly useful tool for users. It provides a great interface as well as takes care of your security and gives you a variety of features such as saving bookmarks, providing browsing history, secretly providing a new window. This browser provides many types of Chrome extensions to support your internet life, using which you can do your work quickly and smoothly.
These extensions provide users with a better browsing experience and provide control over your functionality with it here every type of extension is provided to you to meet your needs. Today, we will tell you about Chrome Addons, which are useful in organization, content, social media, e-commerce, and productivity. To do your work smoothly or to reduce the workload of the users connected to different fields and to increase their work interest, they contribute completely, so without taking too much time, look at the Best Chrome Extensions.
Best Chrome Extensions to Improve Browsing
Here are the Best Chrome Extensions to Enhance Your Web Browsing Experience.
1. Grammarly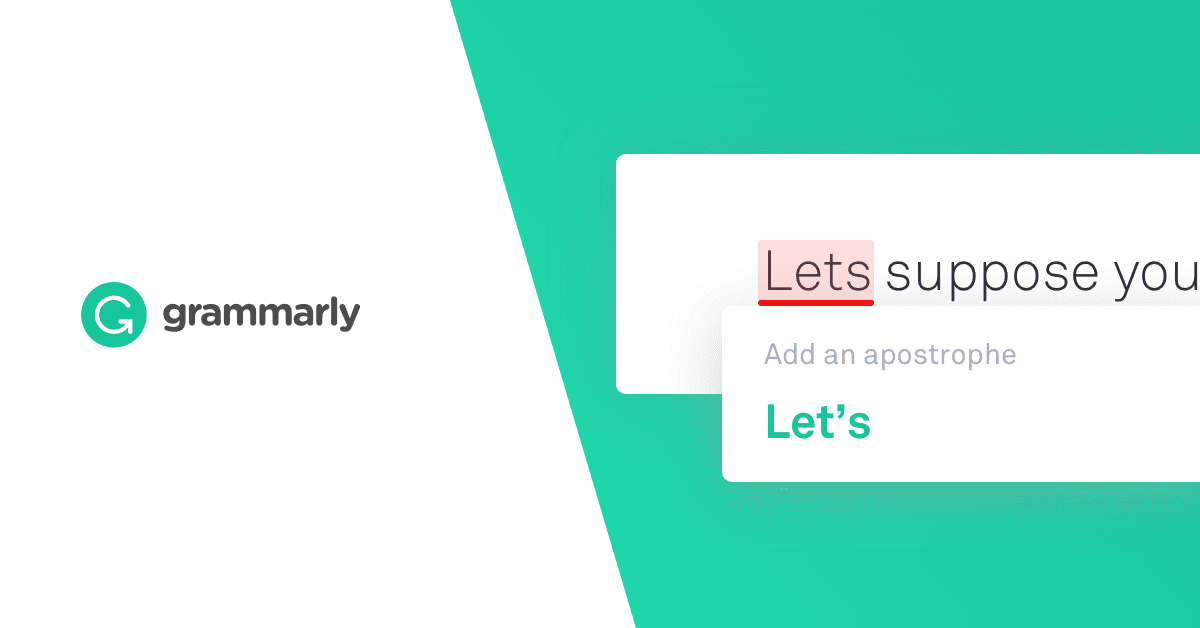 If you want to write professionally, that too without any mistake then this extension is going to be very helpful for you. This eliminates typing errors and instantly gives your content a new identity by checking your grammar. If you write a long article, then it is natural to have some types of mistakes in it and to correct this error, this extension Instant helps you to make your article great because it gives grammar suggestions according to your words.
Considering its usefulness, it has become a world-famous Chrome extension and is being used by millions of users. You can also install it and perfect your writing skills as soon as possible. This fixes your mistakes in a few moments and makes your blog content free from errors.
2. Ghostery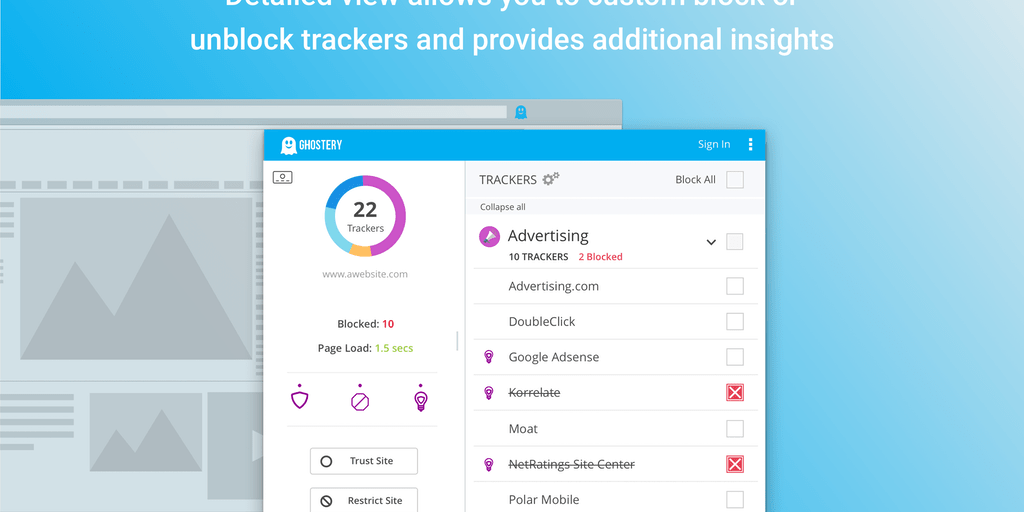 This mainly prevents trackers to increase your privacy, blocks ads, and also helps boost the speed of the website. It helps you to focus your attention on important content and also makes it work to load the website faster. If seen in detail, it also collects information about web servers and makes you aware of them.
In the case of privacy, this extension is considered suitable as this anti-tracking feature provides your content which proves to be beneficial for your security. It can remove or block various types of advertisements so that your precious time is saved and you can easily focus on the important content.
3. Care Your Eyes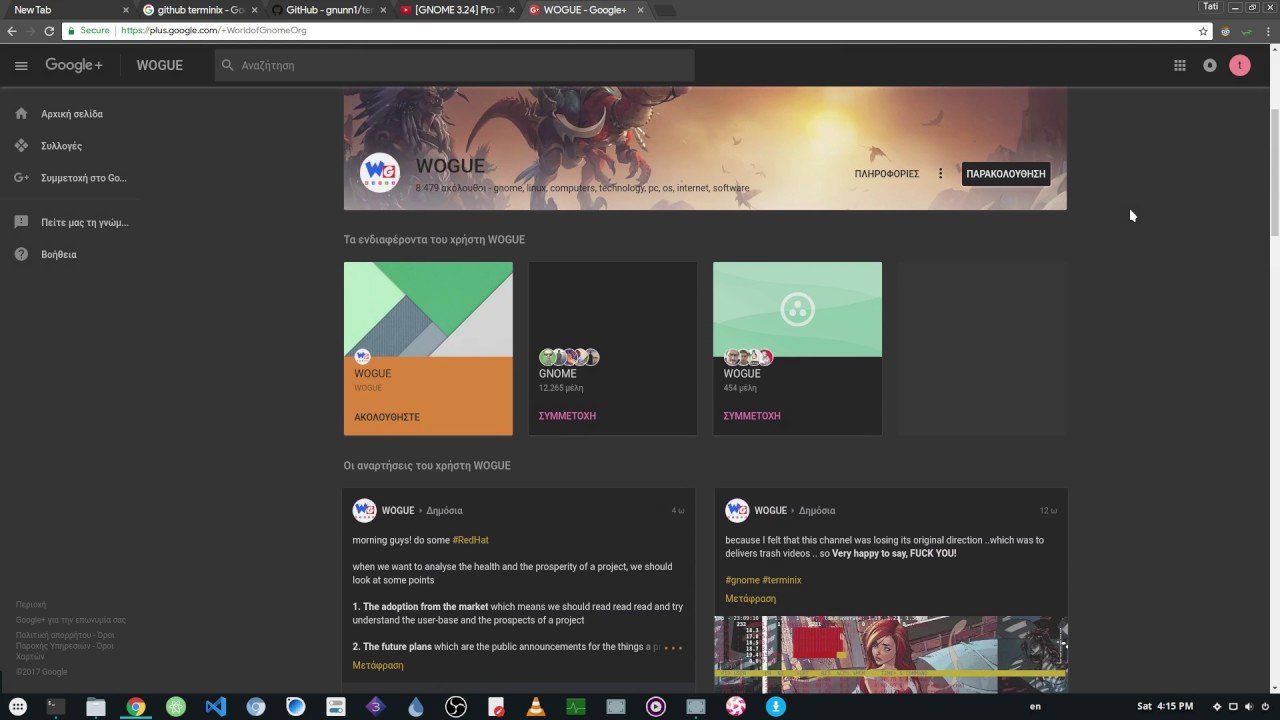 If you have to stay awake till midnight to do your work and have the intensity of light on your computer or laptop to keep you from working late at night, then by using this extension you can get rid of this problem easily. This extension is capable of turning your laptop screen into night mode and if you open any website in the night, it automatically changes the website's white or light colour background to night mode for your work and enhances the ability of your eyes.
If you want, according to your requirements, the light of the page of any website you can reduce by changing the BG colour. It has been made keeping in mind the digital wellness, by using it you can set the contrast, brightness, and grayscale according to the option of the filter. You can also change the light and font colour of any webpage according to you so that it does not harm your eyes.
4. Screencastify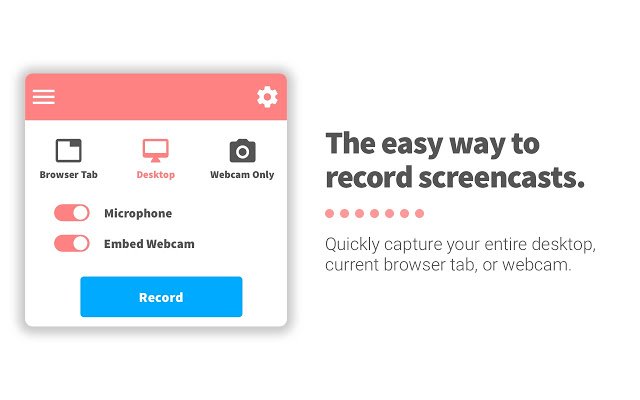 Many times we need to record our work because it is very important and rare, then this extension is very useful to solve this problem, using it you can record your screen and recorded by this extension the video will be saved automatically in your Google Drive, which you can remotely share with whom you want.
If you want to record this video using the microphone, you can add audio in your way, besides you can also annotate it. This great feature is being provided to you so that you can make your rare work. You can share it with any customer or any friend at any time, without any hindrance.
5. Black Menu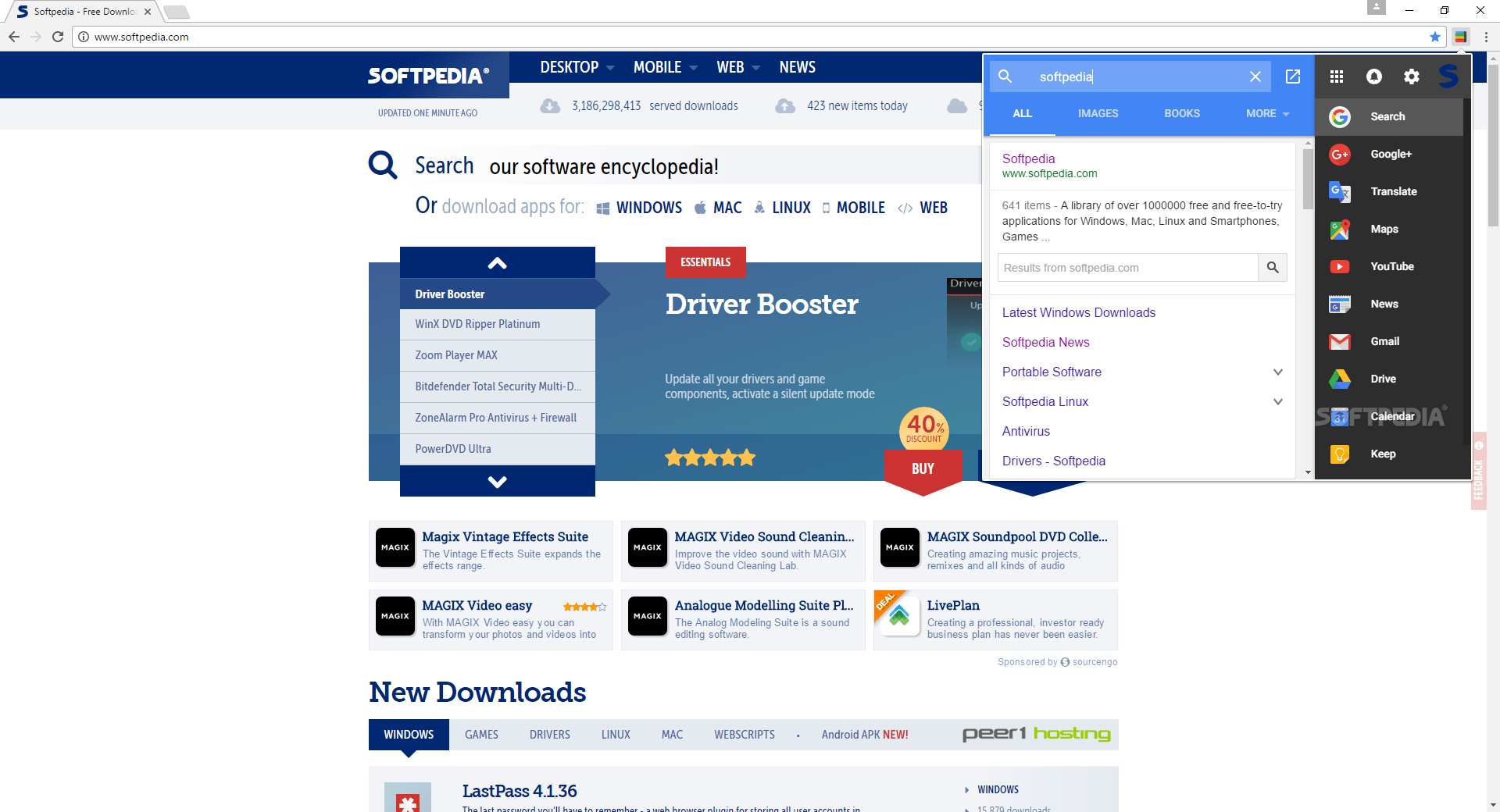 If Google service plays an important role in your routine, then you can access all your favourite Google services with a convenient dropdown-menu using the black menu. Using this, without leaving your old page, you can use other services such as Google plus, Google search, Google translate. You can add the service according to your choice on the menu and you can remove the service by drag right side.
If you are going from one place to another, then by using Google Maps you will reach your destination in time by receiving news regarding the traffic coming on the way in a moment. By using it, you can get updated news about any favourite city or country you have chosen, this extension changes your perspective of using Google service and also by quickly approving them saves your time too.
6. Video Downloader Plus
We come across loads of good content on the internet which we wish to download. Whether it be video, audio or some other media file. And there is are many tools which help us achieve our goals. Downloading embedded videos or Songs from a web page or a streaming site could be tricky given the encryption and security the sites have.
Another Video Downloader Plus offered by a different developer. The extension allows you to download MP4, MOV, FLV, WEBM. The extension button in the browser will turn blue if the plugin detects videos files that could be downloaded. The extension can display every available video file and format that we detected. Video Downloader Plus detects multiple formats to downloads. It supports MP4, MOV, AVI, ASF, MPG and many more. Video Downloader Plus downloads almost from 99% of video hosting websites. Video Downloader Plus downloads multiple videos simultaneously. The plugin allows you to skip parts to avoid unwanted content.
7. Google Translate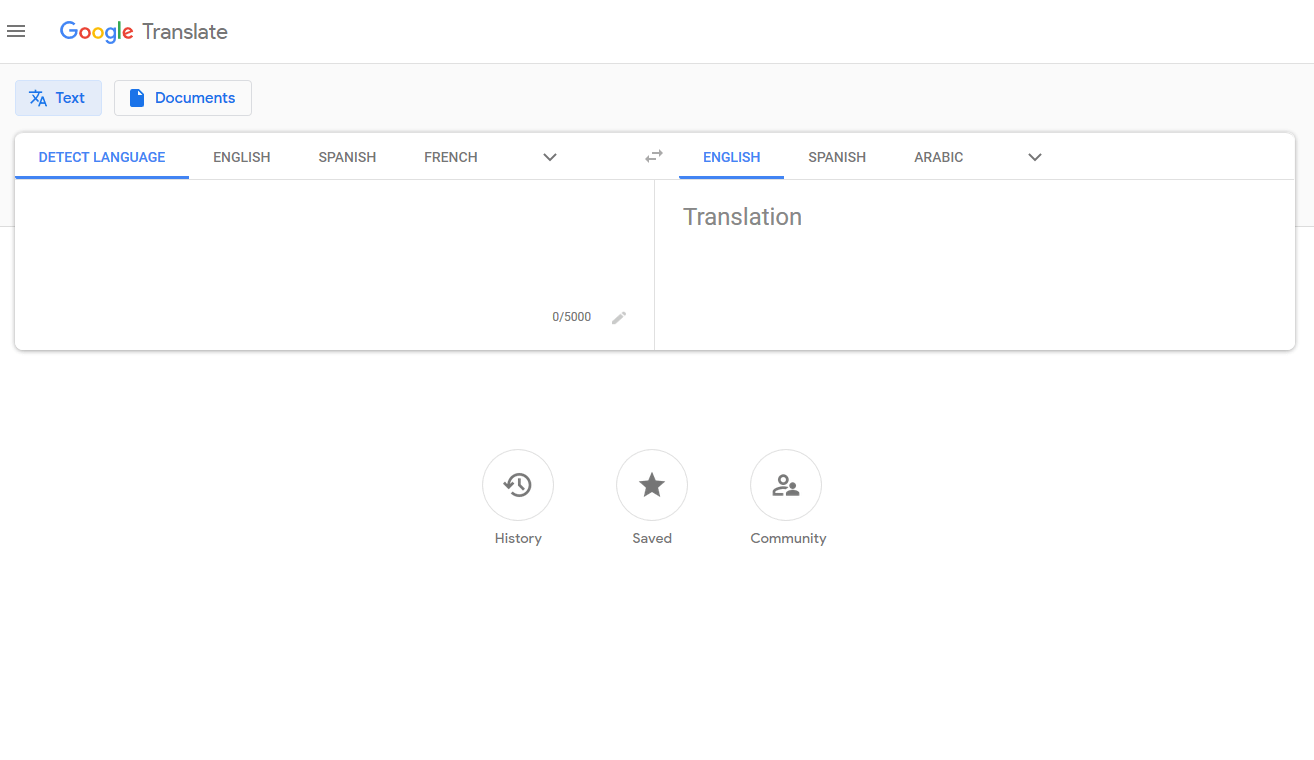 Google Translate is a powerful extension which can auto-detect any language which you do not generally use in your daily work and can translate it for you in your preferred language. It is a free service offered by Google and supports almost all the global and local languages you can image. It uses machine learning and neural network to recognise the content and its translation. Google Translate is a must-have an extension if you generally search content which is not available in your country.
The extension also automatically detects if the language of a page you're on is different from the language you're using for your Google Chrome interface. If it is, a banner appears at the top of the page. Click the Translate button in the banner to have all the text on the page appear in the new language.
8. Momentum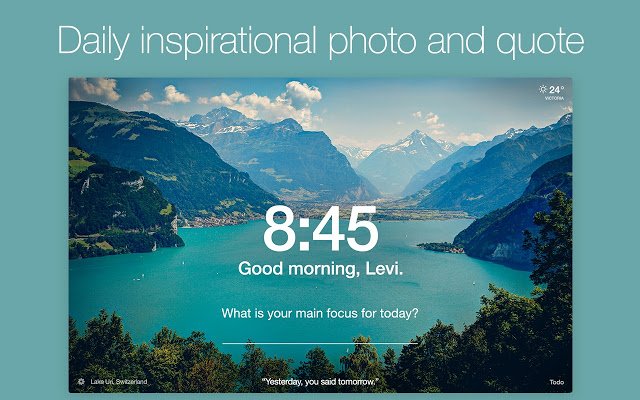 If you want to keep everything on your browser in order and as well as keeping a full focus on it by opening a new tab, then with the help of this extension, you can give a new twist to your work using it in your work. With the help of this, you can keep a list of different types of things in your order smoothly.
We want to tell you that there are more than 3 million users in the world. Receives are used to it and open a new tab by focusing their attention. It converts your daily focus into long term goals and with the help of this you can add multiple websites in Momentum's link and see the list of your website as a great menu and in just one click You can visit those websites without any difficulty. It provides you with the facility of customization where you can maintain your photos, quotes matrics, links or list of balances, etc.
9. Dark Reader
While working during the night, your eyes have to face bright light and due to this you cannot do much work smoothly, then this extension converts your website and web page into night mode, which helps you Without any damage to the eyesight, so you can do your work smoothly and for a long time easily.
You can increase and decrease the brightness of your choice. Apart from this, you can also increase and decrease grayscale and contrast with the help of the DarkReader. With its use, you can see the font of any website and any web page with low intensity and you can protect your eyes from the damage, due to which you can work properly for many hours.
10. PiP Extension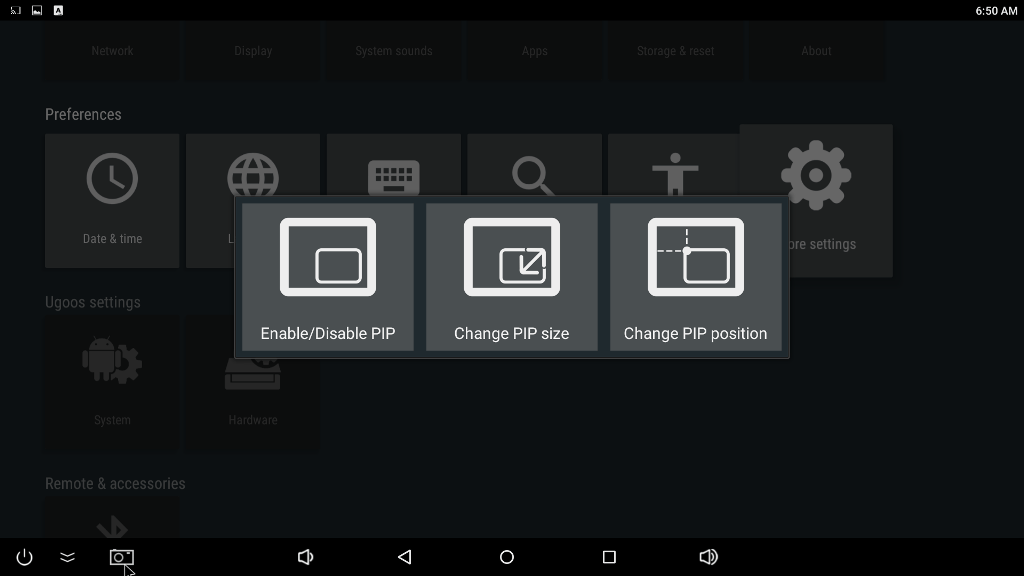 Picture in Picture Mode Extension developed by Google. It offers a floating video over the top of tab and windows opened in Chrome. It helps you perform multitasking in many ways. A simple yet powerful extension by Google to help millions of Chrome users to perform a daily task without switching back and forth across the tabs.
Picture-in-Picture (PiP) allows you to watch videos in a floating window (always on top of other windows) so you can keep an eye on what you're watching while interacting with other sites, or applications. Though it has limitations on which the number of sites it can work. But it works with most of the popular video streaming sites like YouTube, Facebook and others. You can surely give this web tool to try to check if benefits you more efficiently or not.
11. Hola VPN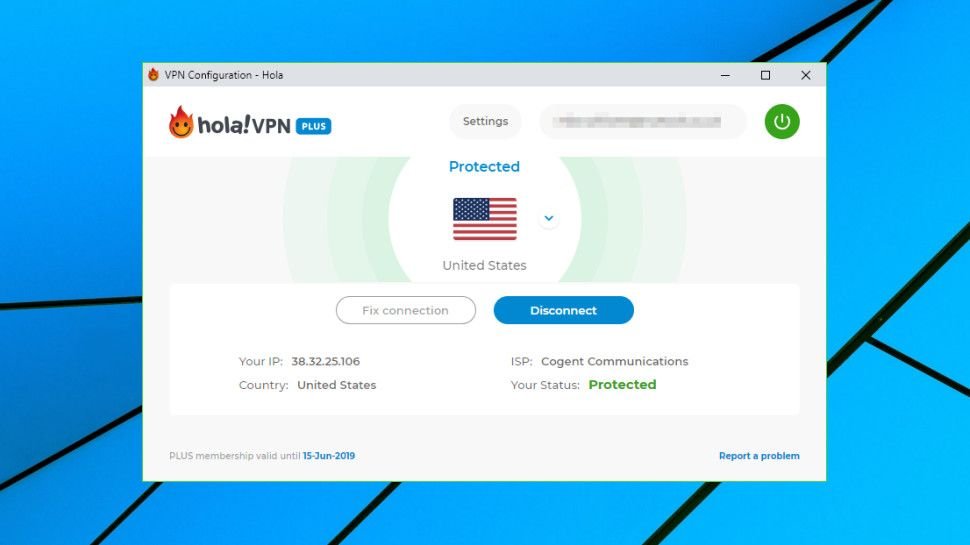 If a website does not load or blocked by your country than VPN's are the best tools. They help you to fake your IP address location. VPN hides your original country servers by sending your web traffic to another secure location thus deceiving the App or website. It forms a secure tunnel to provide end-to-end protection. In other words, when connected with VPN your device will access the internet from other server location and you can play your desired content as it is not blocked in that country.
It is a proxy which bypasses any site restrictions and loads the websites even if they are blocked by your country or ISP. A must-have extension which can be needed in any situation. Unblock websites blocked or censored in your country, company and school, and stream media with the free Hola Unblocker VPN proxy service.
12. Liner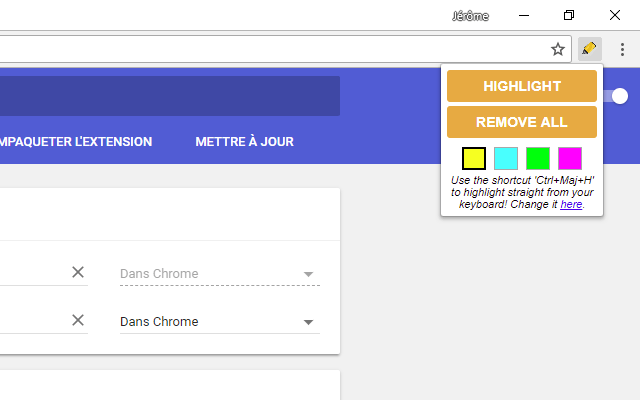 This great extension is going to prove very useful in the field of productivity for you. If you are unable to get basic information as per your requirements even after visiting many websites and reading their long articles. With the help of this, you will be able to take the information as per your requirement.
It will not only save you precious time, but you will also save your energy from reading the long unnecessary information. There is no need to read the long article and in a few moments, you will be able to get the best and useful information according to your needs. You can share your folder with any of your friends anywhere and if you want, you can share your highlighted information with your employees or your customers.
13. Pinterest Save Button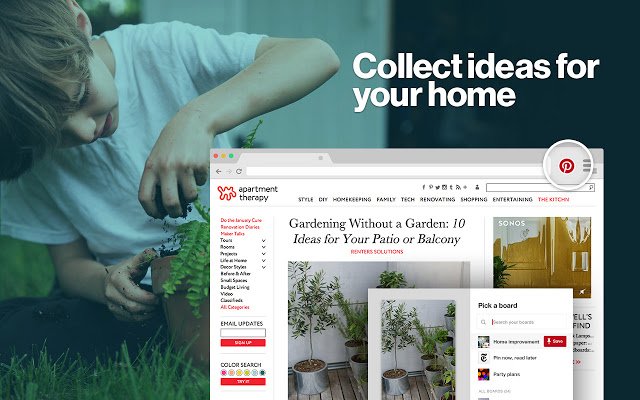 Pinterest has become a world-famous social media platform today and this extension is used to quickly link your website with this platform and save or share your work on this platform in a few moments without interruption. For example, if you are reading an article on your website and you want to share any picture of that article in the Pinterest platform, then you can firstly choose the particular board and then share this picture with this extension.
This task will be completed in a few seconds and you will not have to work too hard. This extension helps you to match your website with Pinterest and saves your time using it and this extension is also used as social media marketing.
Download Pinterest Save Button
14. Mixmax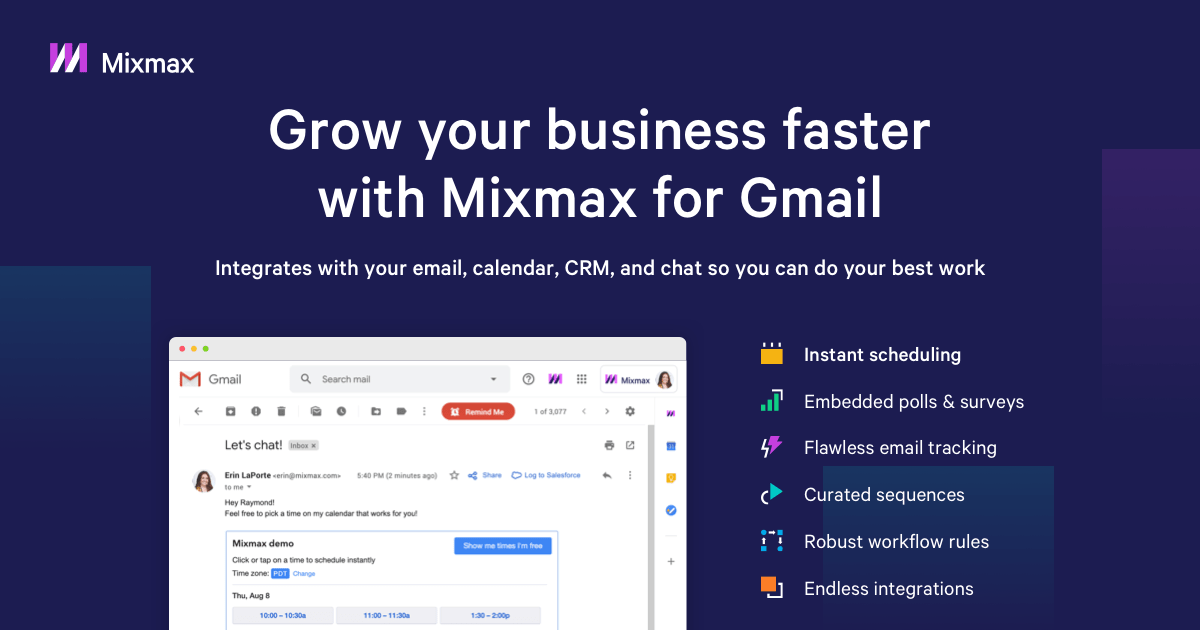 If your business wants to attract your customers by sending you emails and getting a good response from them, as well as to avoid getting your email in the trash, this extension will help you effectively display your email to them. You will be able to track the email as well as know about which customer has opened your email and how much from them Content has been viewed and you can also share your Google Calendar via email with the help of it.
Its strong integration with Google Calendar, Salesforce and Gmail have been found and its user's count has exceeded 10,000. By using it you can increase your productivity up to 10 times and can also schedule your e-mail facility if you want. By connecting your favourite tools or apps like Salesforce, Slack, Copper, Pipedrive, etc. to it and more can make it useful.
15. Fakespot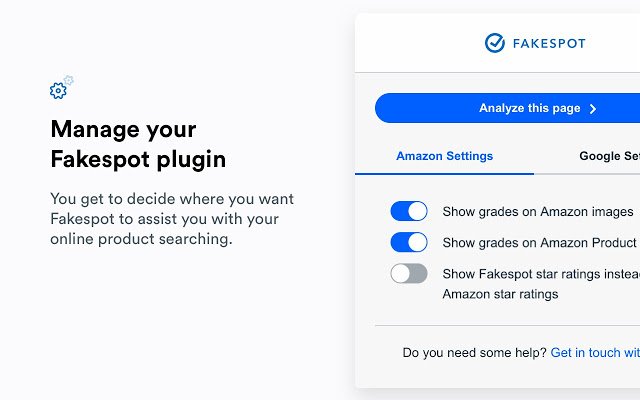 If you buy related online products for your personal life and business, then this extension is designed for you. Using this you can find out which company is resorting to fake reviews to sell the product online because it is difficult to find out whether the reviews are real or fake to sell the product.
To get rid of this problem, you can use this extension. You can analyze it in detail in a moment and this tells you in detail which online shopping products have fake reviews and you avoid buying the wrong online product. In a way, your approach to online shopping Changes and you can choose the right product without any hindrance and hassle. There are some businesses in which you have to buy products online in millions, it is going to be the panacea of its help without him as well as to choose the right product.
16. PrintFriendly
If your business is to print any information on paper and you want to print anything according to your requirements then this extension is useful for you. Using this you can remove unwanted images from the web page and not only that, it not only provides you with print preview and also provides you with the option of editing before printing in which you can also change the size of the font.
You are also able to remove any particular image instead of deleting all the images as you wish. To increase the quality of your printing, it is also able to print the clickable links and URL sources together. With the help of it, you easily save, archive and share your PDFs with anyone in this world.
17. CrankWheel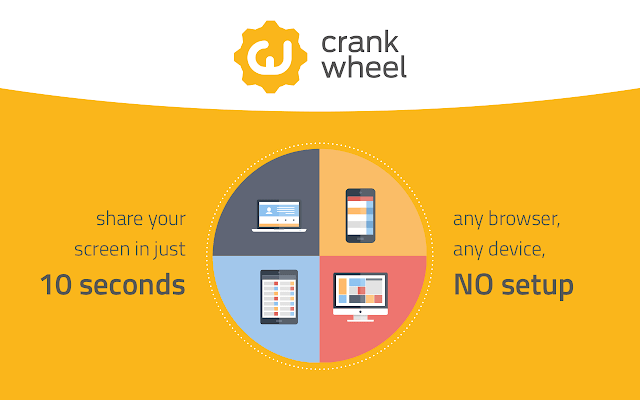 Sometimes we need to share the screen of our desktop with our friend or our customer while doing our domestic work here in our business, then you will be able to share your screen instantly in a few seconds without any disturbance. CrankWheel such extension is that you can share your tabs or desktop or laptop screen without any interruption with anyone instantly.
By using it, you will not need to install any other application, you will be able to share your screen from both sides. This extension also boosts your productivity and saves your time. This reduces the distance between you and your customers and allows you to do more and more work in less time. Using this, you can share that information with your employee, which you cannot share without sharing the screen and it is necessary for doing your work perfectly and properly.
18. Imagus
If you want to get a lot of information about a webpage without opening any video or image, then by using Imagus, you can do this. You can just take your cursor of a mouse on any image for getting its thumbnail and if you take your cursor to a video, it will show you by playing the video in the thumbnail. Time will be saved because you will not need to open that particular link to get any kind of information.
You will be able to get full information by taking your cursor if you do a lot of work in less time in your routine. If you are interested, then by using it to make your dream come true by using it and completing your work in half the time. You can get complete information from any website by using Imagus, that too without opening its link. So without wasting time, increase the range of your work power in less time by using this extension.
19. Drag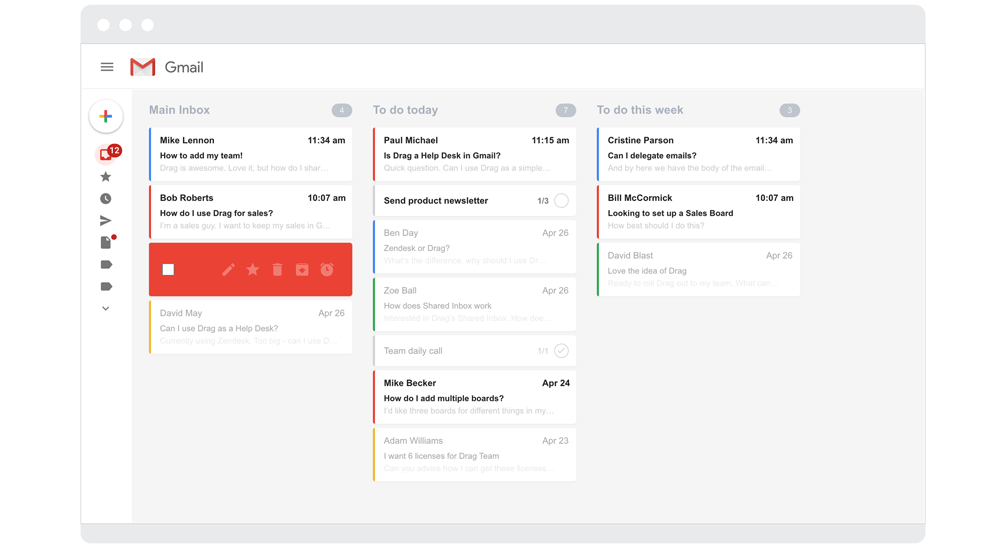 If Gmail is used extensively in your daily routine, then this extension mainly plays its role to help organize your Gmail inbox smoothly. With this help, you can create a custom board as per your wish and requirement, which will also make your work easier and will show work to you in a professional way.
Also, you can enjoy the extras features like team chat, calendar integration, and due date. You can send your work or email from one board to another by installing a custom board and setting up one type of pipeline. With this technique, you can save your time and give your best to work.
20. Page Analytics
It is considered to be one of the best chrome extensions because it gives you complete information about the behaviour of visitors to your website, by using it you will know which web page of your website gains most of the visitor's views. The visitor is coming, for how long he is getting your content on your web page and which information has been gained by most visitors on your web page.
Apart from this it also provides you with complete information about real-time, bounce rate, average time on page, page views, which is necessary to grow your website. You will be able to see how much basic traffic is getting your website if you want to keep that web page of your website in Google where you want to get the most of the views. With the help of this extension, you can get a lot of information about that web page.
21. RiteBoost
RightBoost is considered suitable for any webpage of your website to be smoothly integrated with social media. If you want to enhance any post on your website, with the help of this extension you can enhance your post with emoji, GIFs, hashtags, etc.
You can also enhance your posts on Facebook, Twitter, Hootsuite by using its enhance button and besides, it provides you with many more useful tools like Auto-emojify, Auto-hashtag, GIF from the template, Extracts images from links. You will be able to use all these features only within this extension, this extension can easily make your webpage available on social media.
22. Boomerang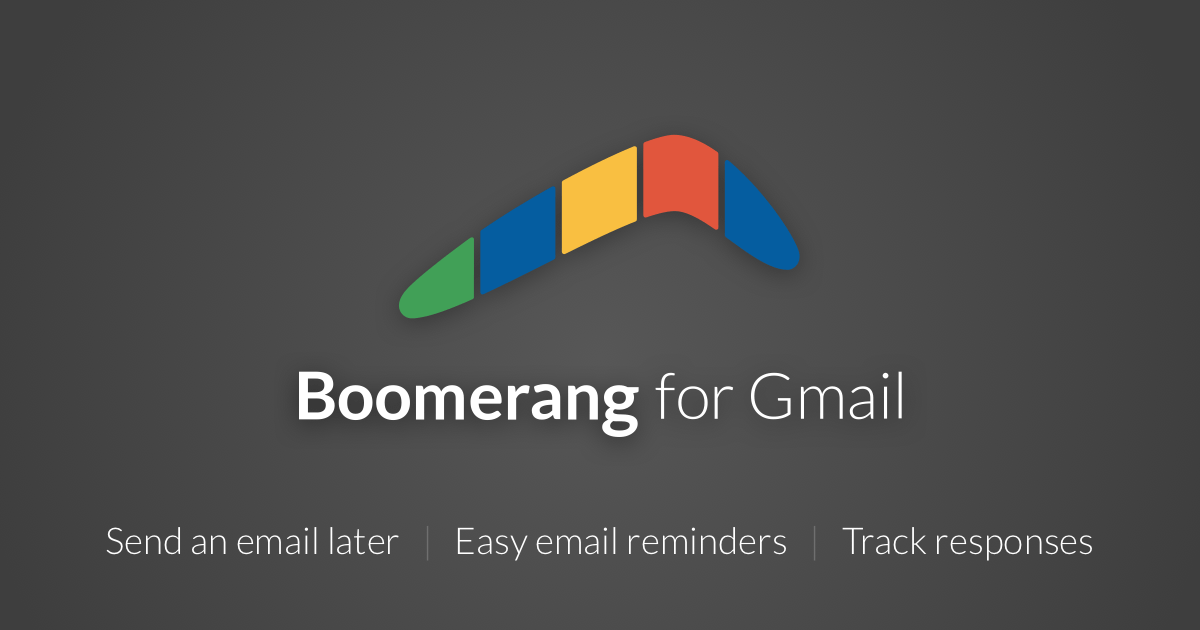 This is a useful extension that is considered suitable for email handling, using it you can send your email whenever you want, besides its important function is that you can schedule your email and if you want, you can also delay your given schedule timing, so you have complete control.
In addition to this, you can also get the facility of cross-platform. Using which you can check whether the person to whom you sent the email has read your email or if you wish, you can also manage the downtime copy by using it and you can also use the reminder in it. You can apply scheduling by writing emails in bulk and every email of your bulk will be sent accordingly in future whenever you want. It has also proved very useful for birthday emails and project management tasks.
23. Keepa
If you wish to sell your product on eCommerce websites once, then this chrome-extension will prove to be very helpful because it helps you to see the decline in products on Amazon sites or how much their price has increased. This keeps you alert from time to time, you can compare your competitor's product from time to time.
The price of your products can be maintained by yourself and professionally sell them. In addition to this, it works manually on the Amazon website and keeps telling you which products can compete with you in your competition. So with the help of this, you can completely make your business. You can manage your business on an e-commerce website, which is going to prove very beneficial for you.
24. Checkbot
This extension is used to quickly and omnisciently perform the investigation work of an SEO expert. It can crawl more than 100 pages at the same time, as well as show you a lot of errors found in them such as broken links, load times, redirects. This extension is also available in paid and unpaid versions, which you can use as per your requirement.
Using this you can check 250 URLs of any website, apart from this you can be able to check localhost and PDF reports. It makes you aware of the errors of your website and also provides instructions on how to fix them. It gives your website a score between zero to 100 so that you get to know about the performance of your website. Use this extension to speed up your work as an SEO Export and save your precious time.
25. Evernote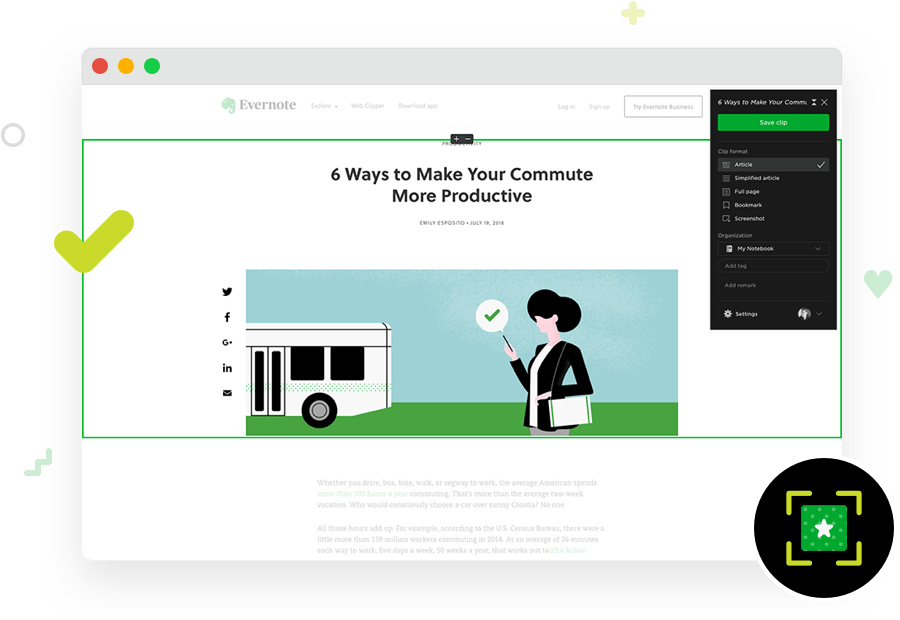 Many times when you browse the web you come across some content, topic or stuff which you wish to keep the note of. Evernote comes to rescue. It is one of the those Chrome Extensions which can make your work easy and improve your productivity overall. With Evernote Web Clipper, clip any webpage, highlight important notes, annotate, take screenshots, and have access to that information whenever and wherever you need it.
Capture ideas as notes, memos, checklists and to-do lists. Set reminders to keep on top of activities. Create notebooks in a variety of formats, including text, sketches, photos, audio, video, PDFs, web clippings and more. Use camera capture to easily scan and comment on pieces of paper, including printed documents, business cards, handwriting and sketches. A must-have note keeper for every internet user.
Conclusion: With Chrome Extensions listed above you can perform all the important task with ease. Improve your productivity and achieve greater efficiency in work and general internet use. The Addons listed above can help you enhance your Chrome or Chromium-based browser.
If you've any thoughts on Best Chrome Extensions to Enhnace your Browsing, then feel free to drop in below comment box. Also, please subscribe to our DigitBin YouTube channel for videos tutorials. Cheers!