Very few games have seen such a meteoric rise than what PUBG has managed to achieve in such a short period. Player's Unknown Battle Royale or popularly known as PUBG, is without the shadow of a doubt the best battle royale game right now. The game is currently available across a wide array of platforms, including Windows, Xbox, PlayStation 4, iOS and Android.  And it is the latter platform that has made this game skyrocket in terms of popularity.
The players may either fight as a solo member or in a small group with the winner being the last man alive. The success of the game led to the development of many other similar battle royale games one popularly being Fortnite. Tencent the publisher of the game regular releases the updates related to improvements and new features for the game.
However, for the game to run efficiently and without any lags, your device should have a slightly more than a decent spec. So if you are looking to purchase a new Android smartphone with PUBG on top of the priority list, then you have landed at the right place. In this tutorial, we will be listing the best Android phones for playing PUBG. So without further ado, let's check it out.
Best Mobiles for Playing PUBG Mobile
Here are the Best Best Smartphones to have if you wish to Play PUBG Mobile in HD without any Lag Issues.
1. Asus ROG 2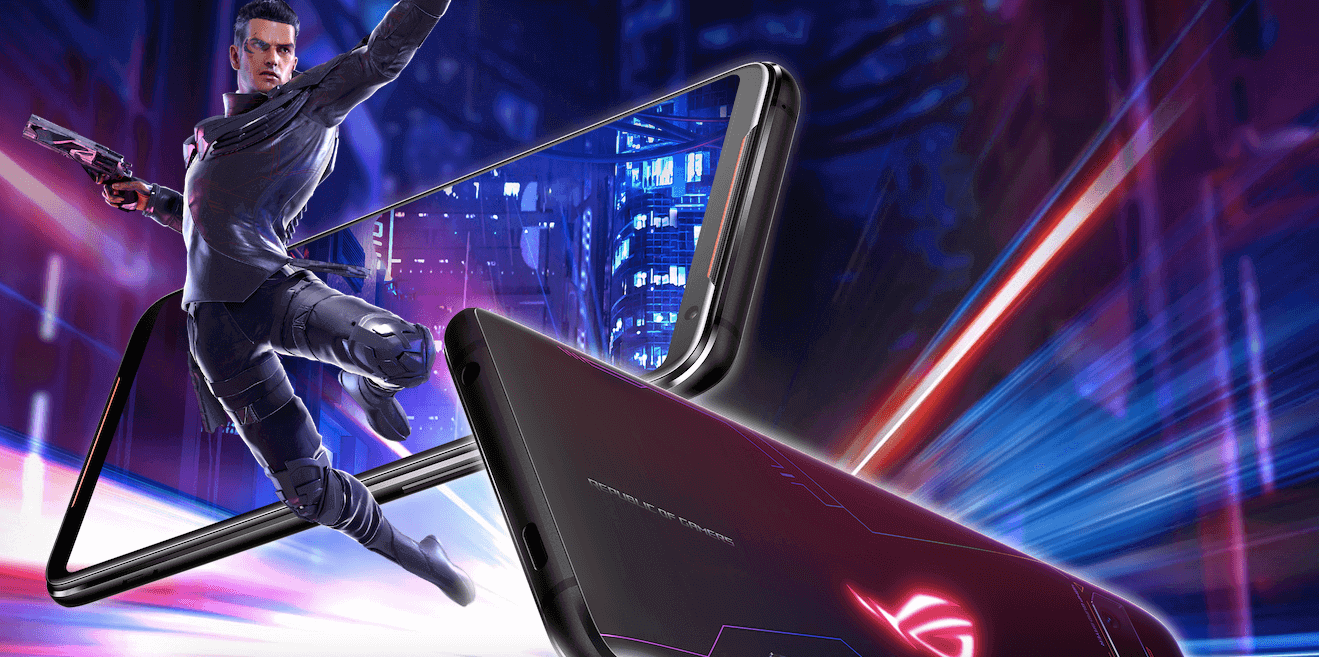 This one from Asus is entirely focused on the gaming aspect. There's only a handful of devices dedicated to gaming, and ROG 2 is on top of that list. The 6.59-inch display is protected by the latest Gorilla Glass 6 and has a 120hz refresh rate as well. Under the hood, you get a Snapdragon 855+ chipset and an octa-core processor. Coupled with an Adreno 640 GPU, you are bound to get the best gaming experience.
Furthermore, the device comes in three variants, starting from 128GB 8GB RAM combination and going all the way up to a mammoth 1TB 12GB RAM. Now if you are looking for a smartphone with a major focus in PUBG, then the battery would be a major concern. Well if you have an Asus ROG 2 in your pocket, you shouldn't be worrying about that. With a huge 6000mAh battery, you are bound to easily get a day's backup. And on top of that, the 30W Quick Charge 4.0 support is the icing on the cake. All in all, this easily qualifies to be among the best smartphones for playing PUBG.
2. Samsung Galaxy S20 Ultra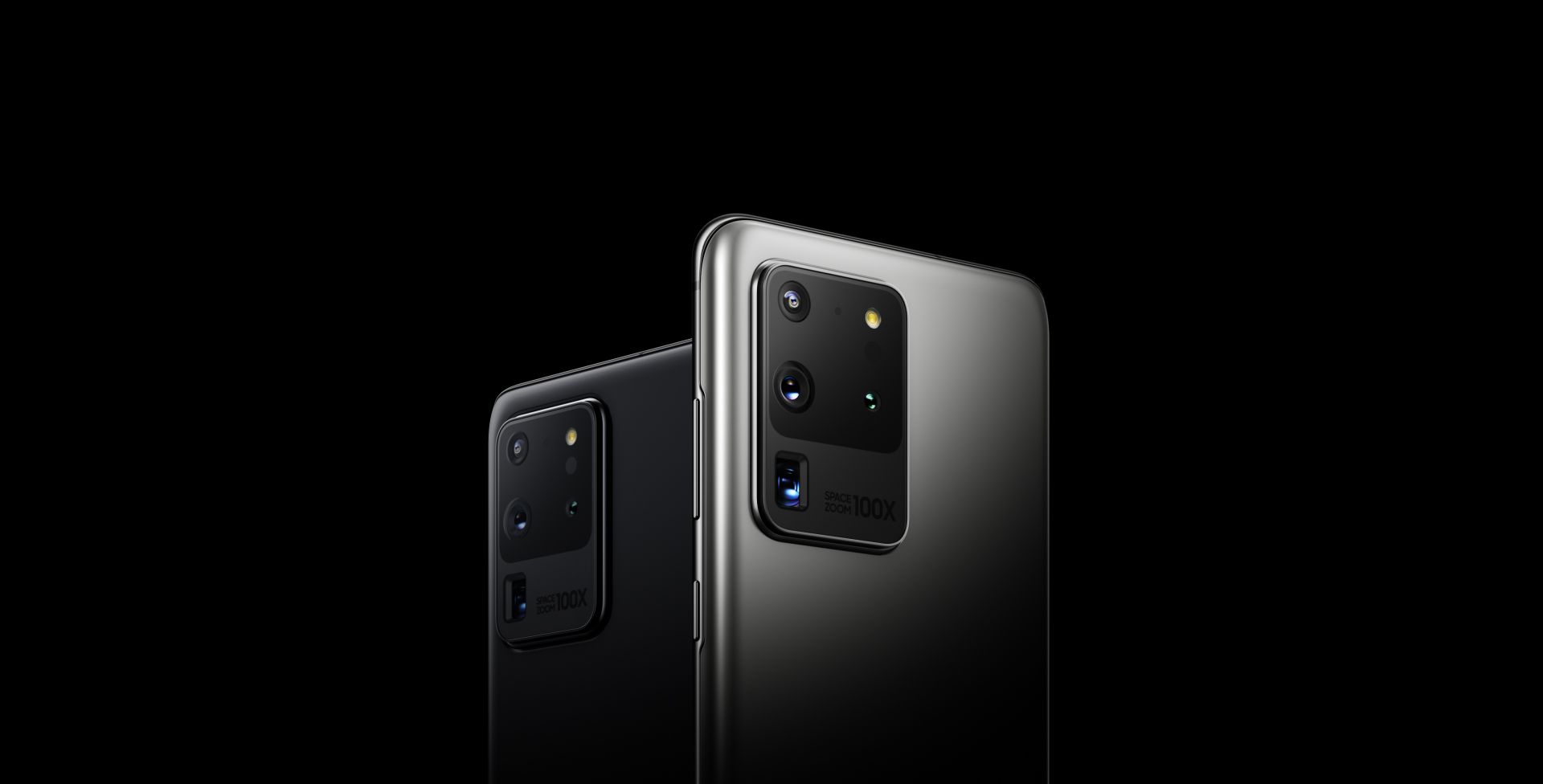 One of the latest additions to the Android ecosystem, this device from Samsung has a pretty impressive spec sheet. With a large near about 7-inch display and around 90% screen to body ratio, the gameplay experience will be top-notch. On top of that, the Corning Gorilla Glass 6 display comes with a 120hz refresh rate for full HD and 60hz for QHD displays. The device comes with Android 10 (One UI 2.0) out of the box and the latest octa-core Qualcomm SM8250 Snapdragon 865 chipset will provide you with rich and smooth gaming capabilities. Furthermore, the Mali-G77 MP11 Adreno 650 GPU is one of the best GPUs available right now.
Talking about the storage, you get a 128GB ROM/12GB RAM which will be more than enough to satisfy your daily needs. The 5000mAh battery and the support for 45W fast charging will be welcomed by one and all. Although the hard-core gamers aren't mostly interested in the camera front, with such amazing camera specs, we can't help but mention the same. The rear camera is having a quad-camera setup with the wide-angle being an amazing 108MP. On top of that, the 40MP front camera is among the best in its class. So if you are looking for a device that not only manages to handle PUBG quite well but is capable enough to meet all your smartphone needs as well, then the Samsung Galaxy S20 Ultra should be your go-to device.
3. Xiaomi Mi 10 Pro 5G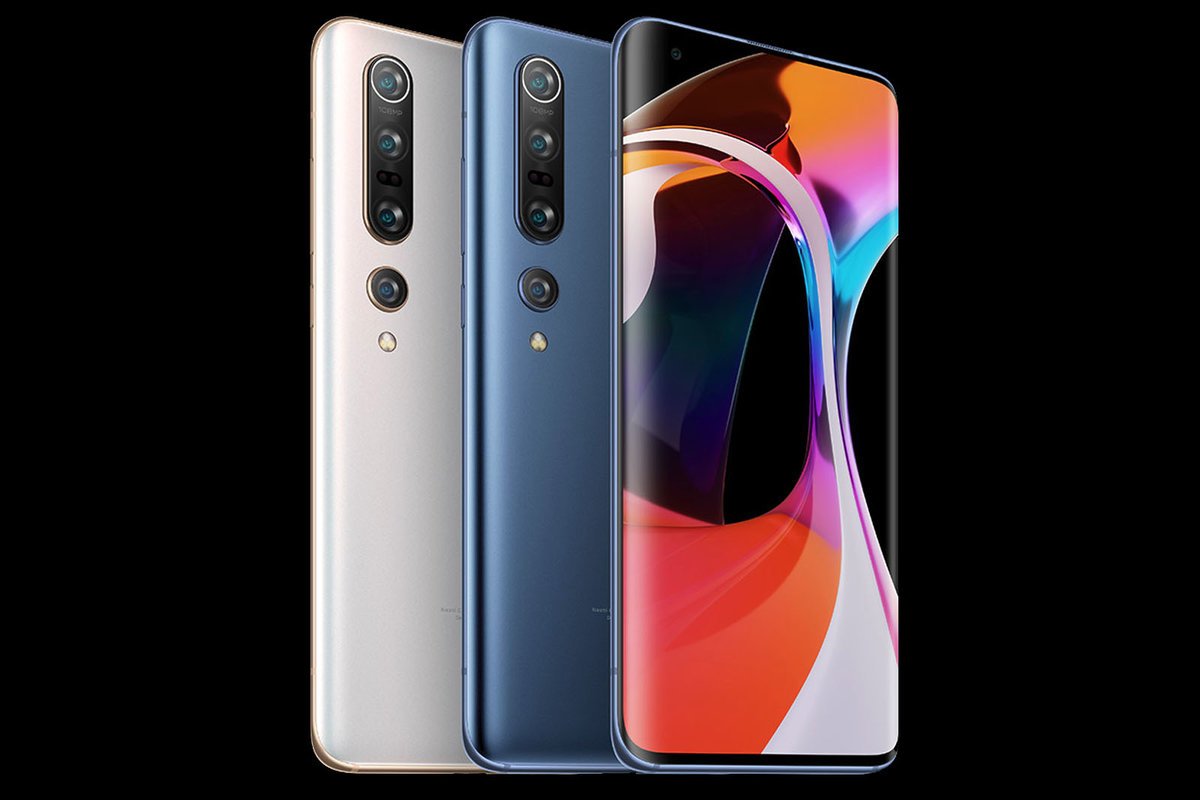 If you take up all the great specs and add it to a device, you get the Xiaomi Mi 10 Pro 5G. With some mind-blogging specs, there's not much you could ask for. For example, there is an octa-core Qualcomm SM8250 Snapdragon 865 chipset under the hood, which is the strongest at this point. Then there's Adreno 650, which is also the best in its class. Talking about the memory, more goodies are waiting for you out there.
The variants of this device have up to 12GB of RAM and 512GB of internal storage. Then we have a whopping 108MP quad-camera setup and a 30MP selfie camera. The battery is also pretty much on the higher side. The 4500mAH battery has an impressive 50W fast charging and there's also a 30W fast wireless charging. Well, we suppose this much is enough to guarantee that the device is among the best in class which could handle games like PUBG with much ease.
4. Galaxy Note 10 Plus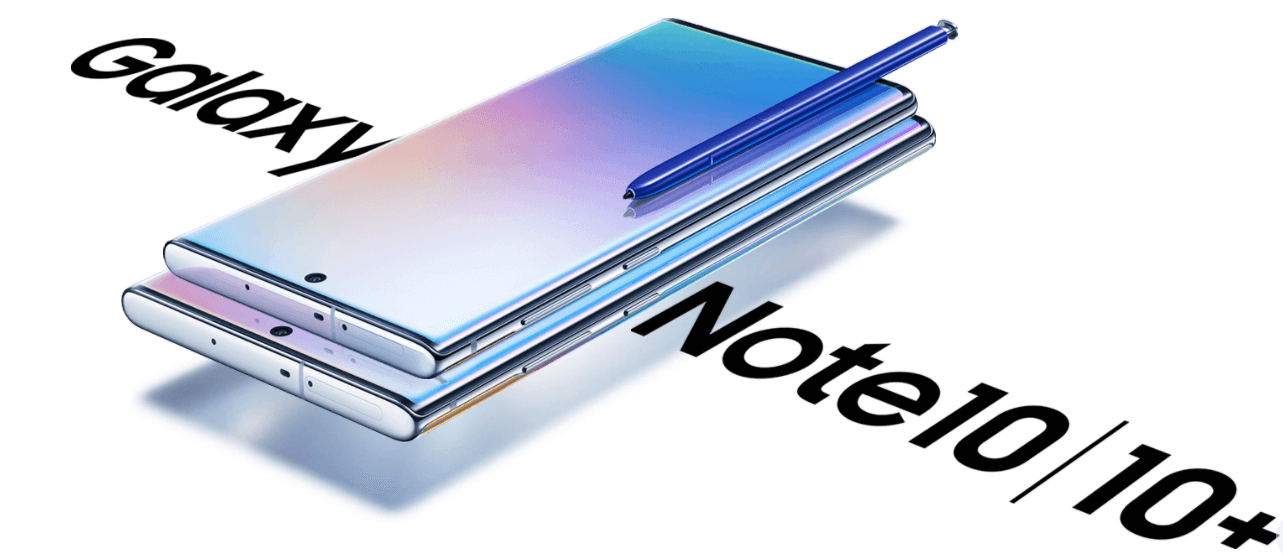 Another one from the South Korean Conglomerate to make up this list, the Galaxy Note 10 quite easily suffices to meet your PUBG demands. Although the device was released in the mid last year, it could easily challenge and bypass many of today's flagships as well. The US/China build comes with a Qualcomm SM8150 Snapdragon 855 chipset whereas, for other regions, you get an equivalent Exynos 9825. Likewise, on the GPU side, there are regional differences.
For example, the US and China get Adreno 640, whereas the rest of the world is blessed with the Mali-G76 MP12. The large 6.8-inch display with 1440 x 3040 pixels resolution will provide you with immersive gaming experience. Coming to the storage front, you get 256GB 12GB RAM and a 512GB 12GB RAM combination. All this is supported by a 4300mAh battery that comes with USB Power Delivery 3.0 and a fast-charging 45W support. So this is another one of the worthy competitors to the best smartphones to play PUBG.
5. Huawei P40 Pro Plus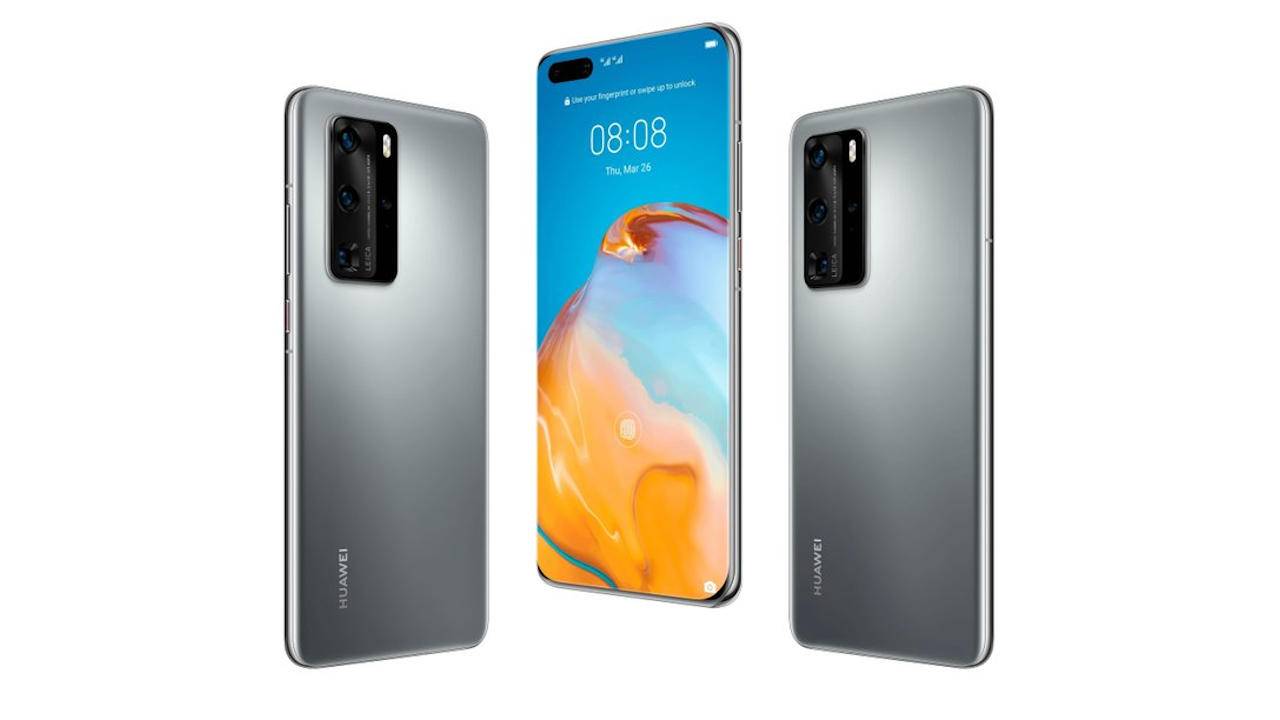 This beast from Huawei is one of the best offerings from the Chinese OEM. The 6.58 inches display has a pretty impressive 441 PPI density and a 1200×2640 resolution. Although the refresh rate is limited to 90HZ, it is still more than manageable. Having its own HiSilicon Kirin 990 5G chipset, the device has an octa-core CPU and a Mali-G76 MP16 GPU. If we head over to the memory section, the device has up to 512GB of ROM and 8GB of RAM with UFS 3.0.
The battery is around 4200mAH, which should be just about enough. On the bright side, you get a 40W wireless charging and a 27W wireless charging as well. But there's a caveat attached. Due to the political slugfest going on between the US and China (the trade-wars), the device doesn't come with GMS (Google Mobile Service). As a result, you won't get Play Store and will have to download the game either from the Huawei App Store (if present) or sideload it from external sources.
6. Oppo Reno 10x Zoom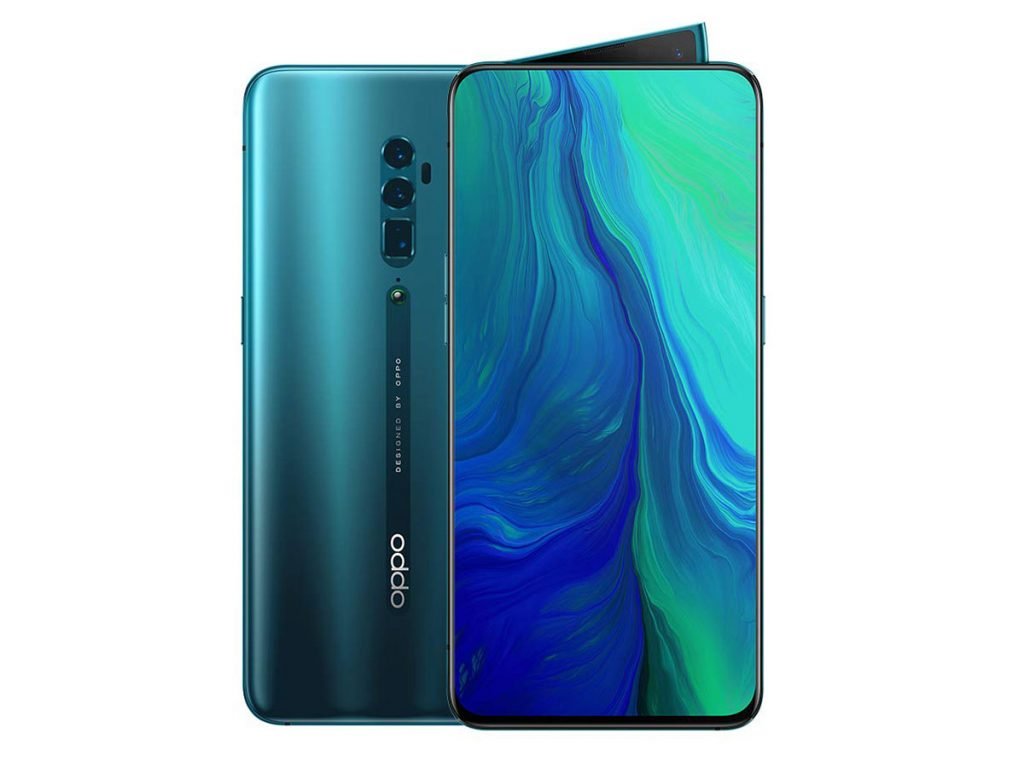 If we had compiled this article a couple of years back then Oppo wouldn't have even made it to the list. But in recent times, this OEM has released some impressive devices. And Oppo Reno 10X Zoom is a proof of the same. The 6.6-inch display has a 1080×2340 pixel resolution and the aspect ratio is just about perfect with 19.5:9. With an octa-core CPU powered by Qualcomm SM8150 Snapdragon 855, lags will be a thing of the past.
Furthermore, the Adreno 640 GPU will be able to handle all your gaming activities with ease. Coming to the storage side, you get four different RAM/ROM combinations, with the top model featuring the 256GB 12GB RAM combination. Well if that's not all (which I doubt will be the case), then there's also support for microSDXC card. All these features are taken care of by a huge 4065mAh battery which supports Oppo's exclusive VOOC charging (fast charging @ 20W).
7. OnePlus 7 Pro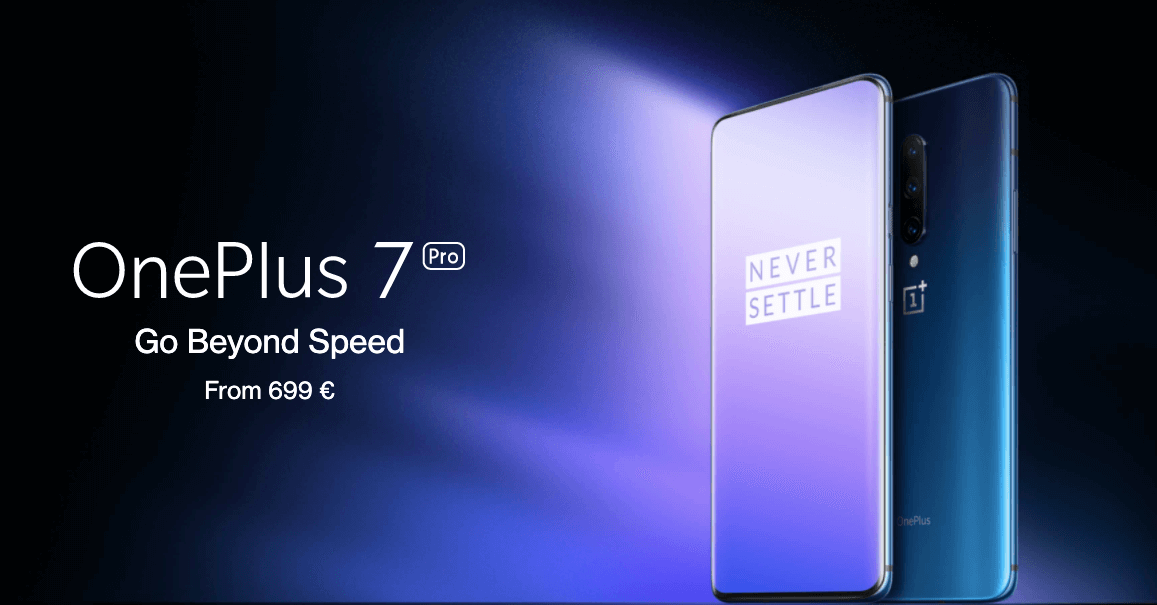 OnePlus is always known for providing high-level specs at an affordable price, and this device is no different as well. Thanks to this USP of OnePlus, this device has quickly scaled the charts and became one of the fan's favourites. Well, the reason is there for you to see. The 6.67 inches Fluid AMOLED capacitive touchscreen is the best in this class. The HDR10+ 90Hz refresh rate, although not the best, yet it does rank among the top tier. With the latest Qualcomm SM8150 Snapdragon 855+ chipset and the octa-core CPU, performance-wise, you are in for a treat at this price range.
Furthermore, the Adreno 640 will surely suffice the gamer's need as well. Although there's no memory card slot, that shouldn't be much of an issue, because it comes with 256GB of storage. On top of that, you also get 12GB of RAM and a 4085mAh battery which supports OnePlus exclusive Warp Charging technology (fast charge @ 30W). And don't forget to check out its pop-up camera as well, which by the way consists of a triple rear camera and a single selfie camera.
8. Huawei P30 Pro
Another Huawei device to make it to this list, the P30 Pro packs in some feature-rich specs. For the uninitiated, the 6.47-inch screen has an HDR10 and 389-pixel density. Then you get Huawei's own HiSilicon Kirin 980 chipset on top of the octa-core CPU. As far as GPU goes, there's Mali-G76 MP10. Coming in four different variants, the device rakes up to 512GB of storage and 8GB of RAM in the top model. The Quad camera setup is also capable of video-recording at 2160p@30fps whereas the single front camera records at 1080p@30fps.
All this is supported by a 4200mAh battery, which the company claimed could be charged 70% in just about 30 minutes, thanks to the 40W fast charging technology. On that note, there's also a 15W wireless charging technology embedded into it. But as is the case with its counterpart (Huawei P40 Pro Plus), you wouldn't be getting any Google Apps and hence will have to download PUBG from Huawei's app store or sideload it.
9. Xiaomi Black Shark 2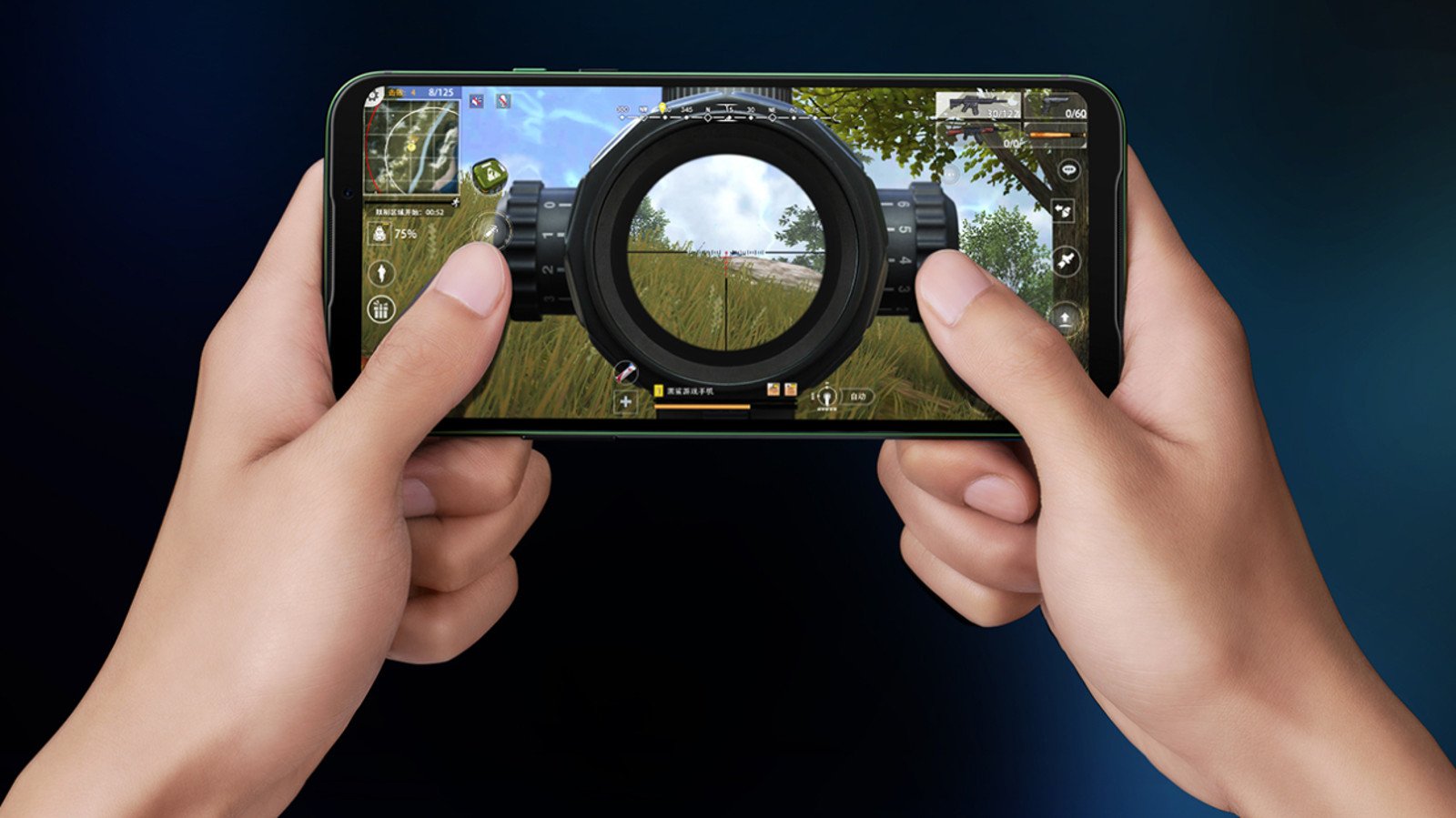 To be fair, not many of you might be aware of this offering from Xiaomi. Well, the thing is this is a region-restricted device and it is only available in limited countries. But let us take nothing away from what it has to offer. The device has a 6.39-inch screen with a 403ppi density and 240Hz touch sensing. Apart from that, you get an octa-core Qualcomm SM8150 Snapdragon 855+ chipset and an Adreno 640 as GPU. The device comes in three different variants, with the top one having 256GB of internal storage and 12GB of RAM.
All this is supported by a 400mAh battery and a 27W fast charging technology. The dual 48MP+12MP camera and the single 20MP front camera takes some breath-taking images. Rounding off, this is one of the best devices from Xiaomi, just the fact that it isn't available for the masses takes a majority of its shine away.
10. Google Pixel 4XL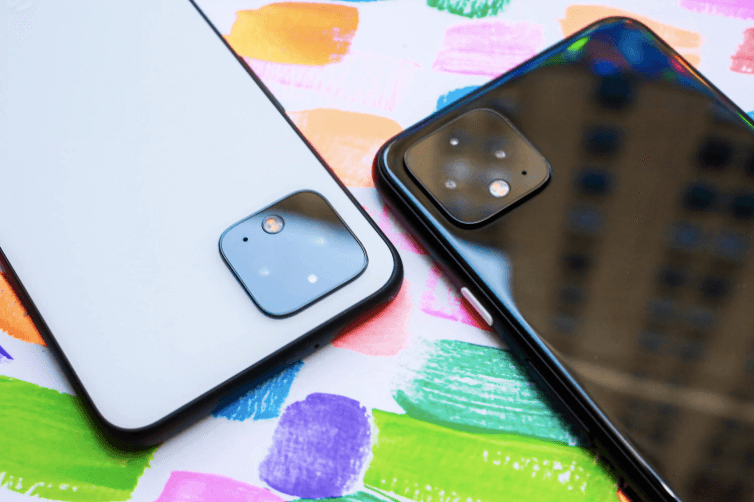 One of the best overall Android smartphones that you could get your hands on as of this very moment. Providing the purest and cleanest stock Android experience, this device holds the best smartphone camera that you could ever get. Although on paper, the 12MP camera might not sound quite impressive but do keep in mind that higher megapixel doesn't necessarily mean better camera quality. Likewise, the device has a Qualcomm SM8150 Snapdragon 855 chipset and an octa-core processor.
Talking about the Graphical Processing Unit, you are offered an Adreno 640. On the memory front, you get 64GB/6GB RAM and 128GB/6GB RAM. All this could very easily handle PUBG at high graphics settings. However, one thing that might stop some users from purchasing this device is the fact that it has a 3700mAh battery, which is slightly on the lower end. Keeping this aside, if you want a perfect Android ecosystem and at the same time wish to enjoy a smooth gameplay experience, then this should be your go-to device.
11. Realme X2 Pro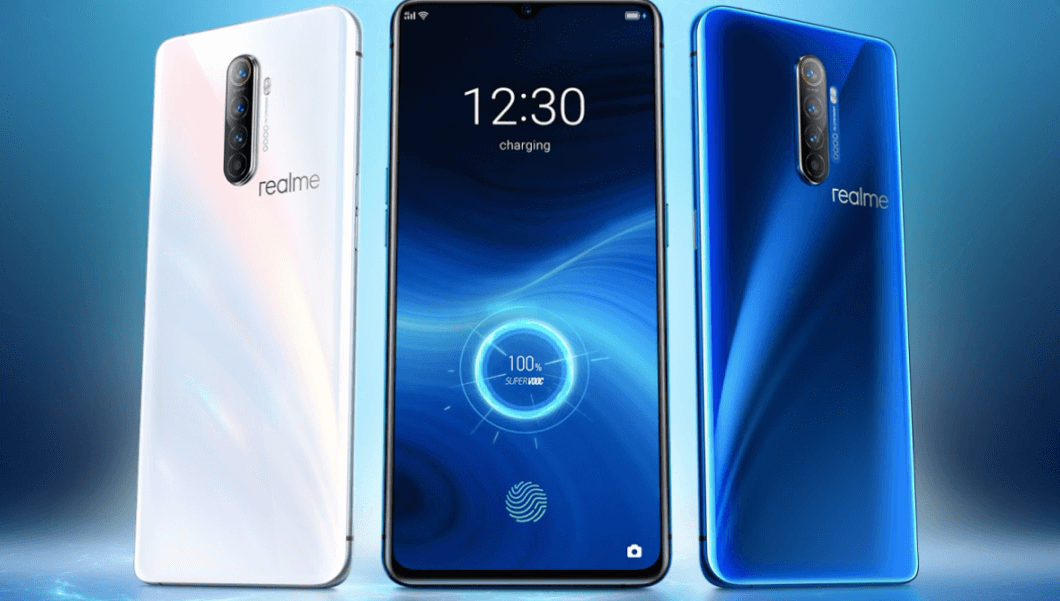 One shouldn't be surprised to see a smartphone from Realme making a place in this list. The speed at which it is reaching new heights is quite evident in the X2 Pro. For the unaware, the 6.5-inch display is protected by Gorilla Glass 5, both at the front and back and has a 90hz refresh rate as well. With a powerful octa-core Qualcomm SM8150 Snapdragon 855+ chipset, there is going to be no compromise in the performance front.
Further supporting this is the mammoth 12GB of RAM and 256GB of Internal Storage. The 64MP quad-camera setup is capable of recording videos at 2160p@30/60fps. To support all this, you get a 4000mAh battery, which has a crazy 50W fast charging technology (via Realme's SuperVOOC technology).
12. Poco X2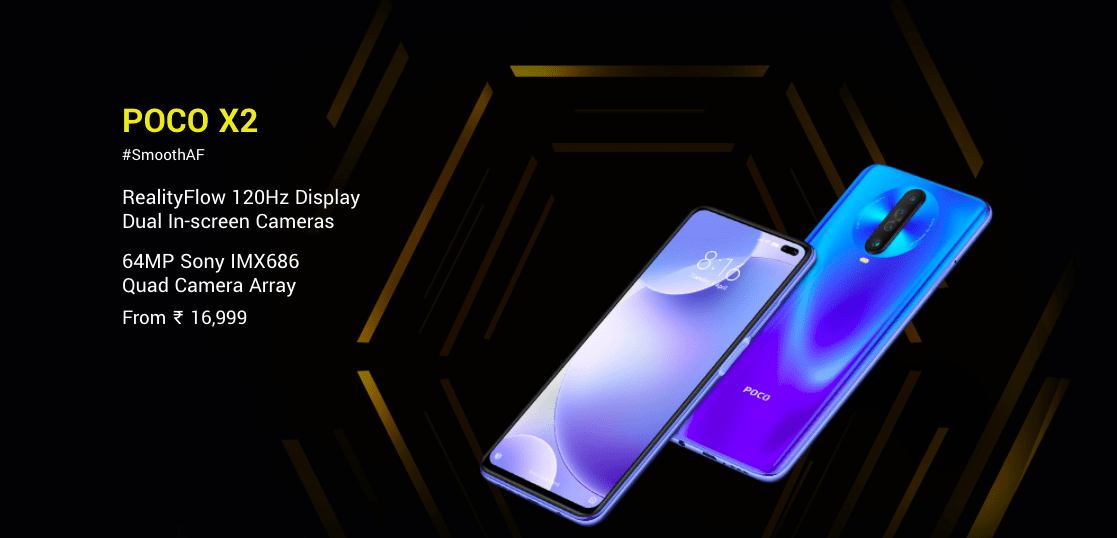 The successor to one of the best mid-range smartphones, hardly any device has been able to create a worthy hype that Poco F1 managed to do. And now we are seeing the X2 carry forward the same legacy. Although now the brand has become a separate entity after parting ways from Xiaomi, yet that's the only major difference.
With the USP of providing feature-rich devices at amazingly affordable prices, you will be in for a treat. The 6.67-inch display has a 1080 x 2400 pixel resolution and a slightly tall 20:9 aspect ratio. Furthermore, it has a 120hz refresh rate, which is the maximum that you get at this point. Talking about the CPU, you get the newer Qualcomm SDM730 Snapdragon 730G chipset.
The octa-core CPU is further carried over by an Adreno 618, which is slightly on the lower end (if compared with other devices in this list) but will easily be able to run graphics-intensive games like PUBG with ease. On the storage side, you get three different variants, with the top variant having 256GB of storage and 8GB of RAM. All this is supported by a huge 4500mAh battery which comes with a 27W fast charging technology. The best part about the device is its pricing strategy. Priced at around Rs 17,000 or $315, there's no reason why we wouldn't it be attracting more and more users towards its fanbase.
13. Redmi Note 9 Pro

The Redmi series is the most liked one in Asian countries. And there's no hidden secret in that. Although it lies in the mid-lower category, yet it hasn't compromised a bit on the feature sides. The Qualcomm SM7125 Snapdragon 720G chipset has around eight cores. Plus the Adreno 618 GPU is also quite splendid in its rights.
The 1080 x 2400 pixels resolution display has around 395 pixels per inch or better known as PPI. The device has a 64GB/4GB RAM and 128GB/6GB RAM. Although they aren't along the lines of other smartphones mentioned here, do keep in mind the price segment to which it belongs.
The 48MP quad rear camera setup is decent at most. But the most spectacular thing about this device is the mammoth 5200mAH battery that it beholds (which supports 18W fast charging as well). Lying in the mid-range is definitely among the most talked-about points, and the only thing that might stop users from getting their hands on this device is the customized Android OS skin that it comes with (aka MIUI). All in all, the RAM and chipset combination that it beholds should be able to meet your daily PUBG needs quite effectively.
14. Realme 6 Pro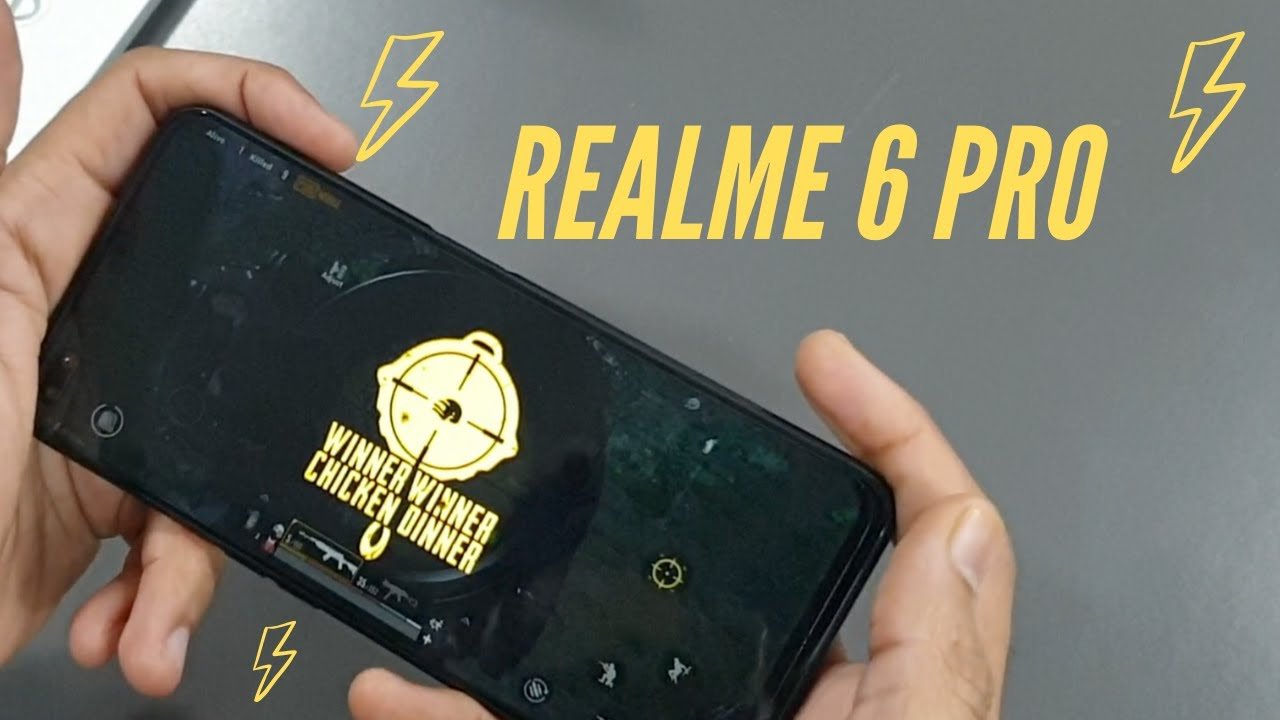 Another one from the Realme brand to make up to this list, Realme 6 Pro gives quite a decent competition to the Note 9 Pro and Poco X2. There's a 6.6-inch display, with a 20:9 aspect ratio and 90HZ display rate. It also holds the newer Qualcomm SM7125 Snapdragon 720G under the radar. Then you have the octa-core CPU and an Adreno 618 GPU, which should be enough to play these graphics-intensive games like PUBG.
The device takes good care of the storage space as well- with a 128GB of internal storage which could further be expanded using a micro SD card slot (yes there's a dedicated slot for this, no hybrid sim, which is a welcome move). Supported by its fast charging technology, the VOOC 30W fast charge is capable of recharging the 4300mAH battery in around 57 minutes. Then you have the quad 64MP camera setup and a 16+8MP dual camera, both of which manage to churn out more than decent clicks.
15. Xiaomi Mi 9T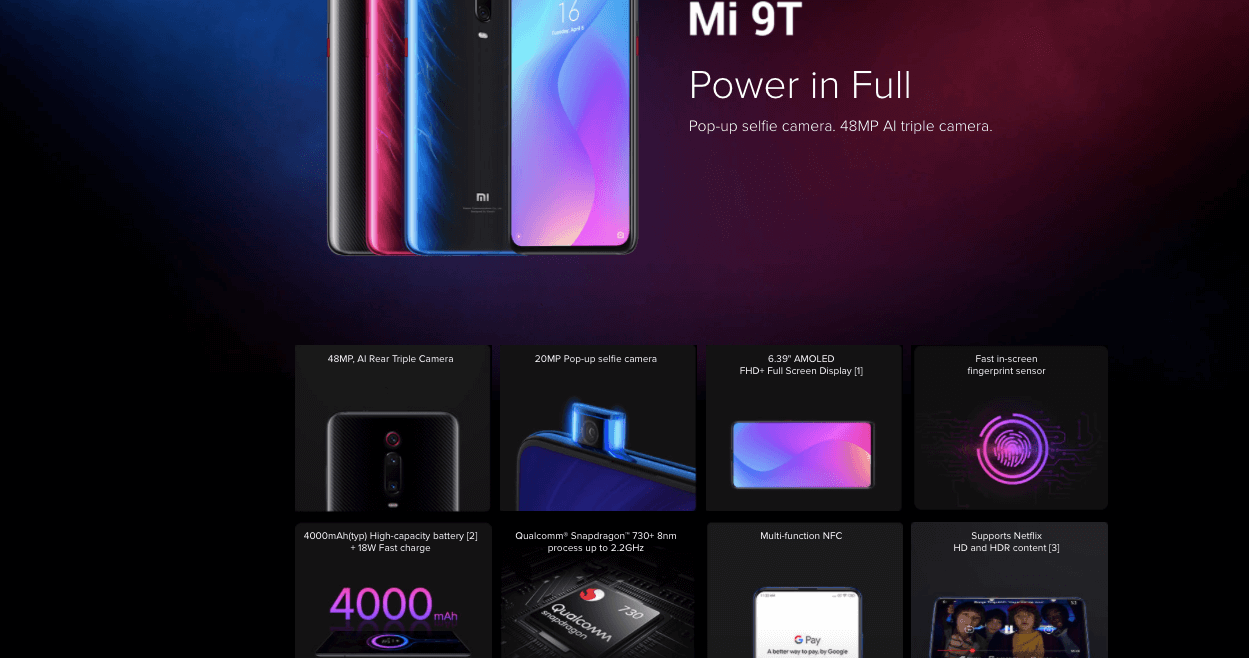 Rounding off the list is Xiaomi Mi 9T. This device gathered quite a praise for its aesthetically pleasing design and a pop-up camera. However, that's not the only thing why it has managed to create quite a loyal fanbase. Some of its noteworthy features include the 6.3-inch display that comes with a more than impressive 403 pixels per inch setup.
Likewise the Qualcomm SDM730 Snapdragon 730 octa CPU could very well manage your everyday tasks with ease. And talking about gaming, the Adreno 618 GPU will handle performance and graphics-intensive games like PUBG without much stutter or lag. With 6GB of RAM, you could 64GB and 128GB storage combinations.
Along the same lines, the 48+8+13MP camera isn't something to boast of, but still, you couldn't have asked for much more in this price segment. Likewise, the 20MP motorized pop-up selfie camera takes some decent photographs. To support all these you get a 4000mAh battery with 18W fast charging technology. The device has recently seen an update to Android OS and has welcomed Android 10 based MIUI 11.
Conclusion: With that, we conclude this comprehensive list of the best smartphones to play PUBG. All the devices we mentioned above can run this game quite effectively and give you a lag-free and immersive gaming experience. The mileage will vary, depending on how much you are ready to shell out from your pockets. On that note, do let us know in the comments section which one of the above devices are you willing to take a note off and hence make a purchasing decision on.
If you've any thoughts on Best Mobile Phones to Play PUBG Mobile | Play in HD & Lag Free, then feel free to drop in below comment box. Also, please subscribe to our DigitBin YouTube channel for videos tutorials. Cheers!