Music is something which makes all of us switch into a relaxing or enjoying mode. Music acts as a very powerful medium to communicate your body and brain. Music is an integral part of Homo Sapiens Sapiens (Modern Human). What if you have an app where you can listen and download your favourite music with just a single click? How Good! There are a number of apps available for Android to download MP3 for free without any pay or subscription.
Songs act as a catalyst in our life empowering our emotions and actions alike. Music on its own has the power to energise our thoughts and relax the mind. Most of the apps available on Play Store do not allow free music download but there are many independently developed apps available outside the play store which lets you download free music without any complications. Today in this post I will tell you about some of the best cool Apps for Android with which you can download the songs and music for free.
Best Music Download Apps for Android
Here are the Best Music MP3 Downloader Apps for Android to downloader songs offline.
1. NewPipe
NewPipe is a Freeware Open Source lightweight YouTube App. It has a frontend youtube interface. The best thing about the app is you can run it without any Google API or the irritating Google Play Services. You can download audio files from the videos with just a click and also set the path for download.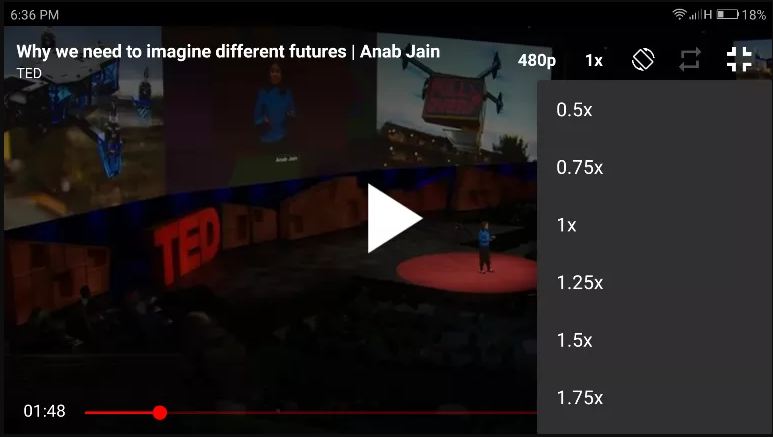 Basically, the NewPipe App just collects YT websites URL source and displays it in the form of the App. But this App can prove to be very powerful if you have a low-end Android phone with limited power. NewPipe is an outstanding YouTube client that lets you download Youtube videos with total privacy. The best part is that it lets you stream music in the background and do practically anything you can do with the official client.
Features NewPipe App
Runs without Google Play Services
You can set and change the quality of video play
Download the video and audio at various different resolutions
You can play the video as a Pop-up box for multitasking
Play the video in the background.
Lightweight and consumes low storage space and RAM
2. Music Paradise
As the name itself suggests, this app is a real music paradise. It acts as a music search engine database form where you can search for your favourite music and download. The App UI is very simple and easy to use. It has three tabs – Search, Downloads & Library. You can even play the music in the app itself. Just search for any Artist, Song Name or Album. Once you find the song, hit download and you are done. The App contains little too many Ads which is a little annoying but the app is a sure shot try given its huge music database.
Features of Music Paradise Pro
Special search algorithms to download almost every song.
Inbuilt Download Manager & Music Player which allows you to download and listen to music directly from the app itself.
3. SONGily
Another similar simple App with tonnes of Database to download the music from. The app is simple in design just search for the song and download it. You can even play the songs with the inbuilt download feature. SONGily is also one of the lightest music downloader apps you can find on the Play Store. It lets the users either stream or download their favourite music and has an accurate song search engine.
Features of SONGily
Good quality music.
Special search algorithms to download almost every song.
Inbuilt Download Manager & Music Player which allows you to download and listen to music directly from the app itself.
4. SnapTube
SnapTube is a popular Video Downloader App for Android. You can download the videos and MP3 from YT, Instagram, Facebook, Vine, Vimeo etc. It is the best solution to download embedded videos from web pages. The App interface is very easy and you also you can search for your videos with the help of keywords in the search/URL box. The app supports multiple downloads with various resolutions.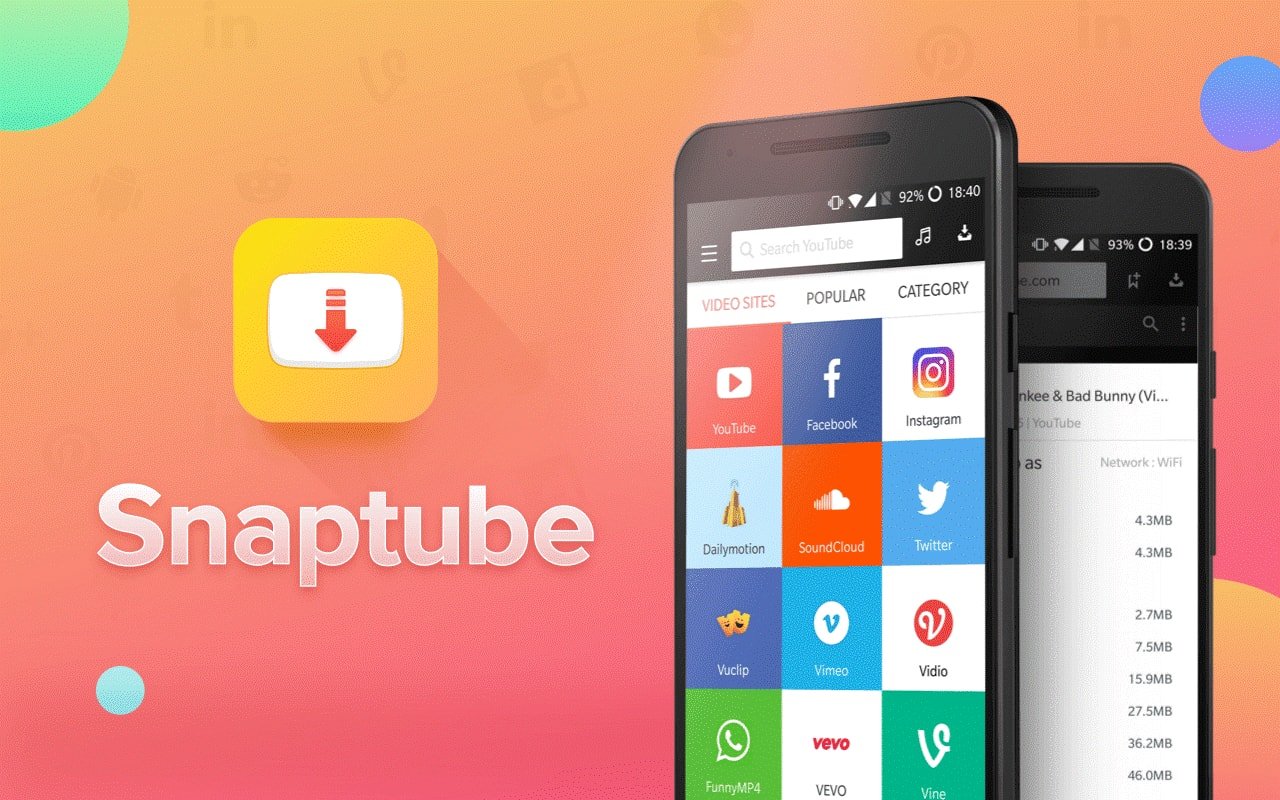 SnapTube is one of the best-known applications currently available for downloading videos and songs from online services like Vimeo, Dailymotion, YouTube, Instagram, FunnyorDie, Vine, Tumblr, Soundcloud, Metacafe, and tons of other multimedia portals.
Features of Snaptube
Download in multiple resolutions

Direct MP3 downloads

Search videos with keywords

MP3 Media Converter to convert files into required formats.
Download videos in MP4 or FLV formats also AAC format
5. TubeMate
You saw this coming. Right? The list would be incomplete without the mention of TubeMate, the most popular YouTube video downloader app for Android. The TubeMate app has many great features including pause/resume downloads, background download, multiple downloads, inbuilt player and much more interesting. The TubeMate not only allows you to download videos from YT but also from other popular video streaming App like Vimeo, Dailymotion etc.
Features of TubeMate
Change the preferred location to save videos on-device storage
Create your own playlist of your favourite music videos and play them using the inbuilt media player.
Easily download multiple video files simultaneously
You can easily pause, resume or cancel a download.
MP3 Media Converter to convert files into required formats.
Download videos in MP4 or FLV formats also AAC format
Enhanced downloading technology
6. YMusic
It is the best Android Music Player App for YouTube. You won't find this app on Play Store due to Google's ToS which won't allow Apps to download media from YouTube. The App has some cool interface and features which you are looking to have in a YouTube Player Apps.
Features of YMusic
Play Music in the background
Download Music directly to device Storage
Download audio in different qualities
Simple user interface
Listen to the songs even when the screen is OFF.
Create a playlist and Add favourites.
7. Simple Mp3 Downloader
As the name suggests, it is a simple MP3 downloader app where you can find all your songs without any complex interface. You can call it a music search engine. Just search for the track, artist or album you are looking for and the results are upfront. Now just hit the track and download the song or title for free. It is a very popular tool, sometimes you may face issues with the app but overall the usage and titles available are good.
Features of Simple Mp3 Downloader
Music Search Engine
Simple and easy to use
All tracks and titles available
Quality setting
Download Simple Mp3 Downloader
8. InsTube
InsTube is a popular video and music downloader App which supports video and music download from over 100 websites. You can save video and audio files directly in your device storage with the option to choose the resolution and format for the file. The App uses an Advanced Downloader Engine to save the files at great speeds. And there is no compromise in the pace even when you go for the simultaneous file downloads. InsTube is a browser cum downloader App so that you can quickly grab a video while you surf the web. The App interface is very simple and intuitive with a number of customisable setting options.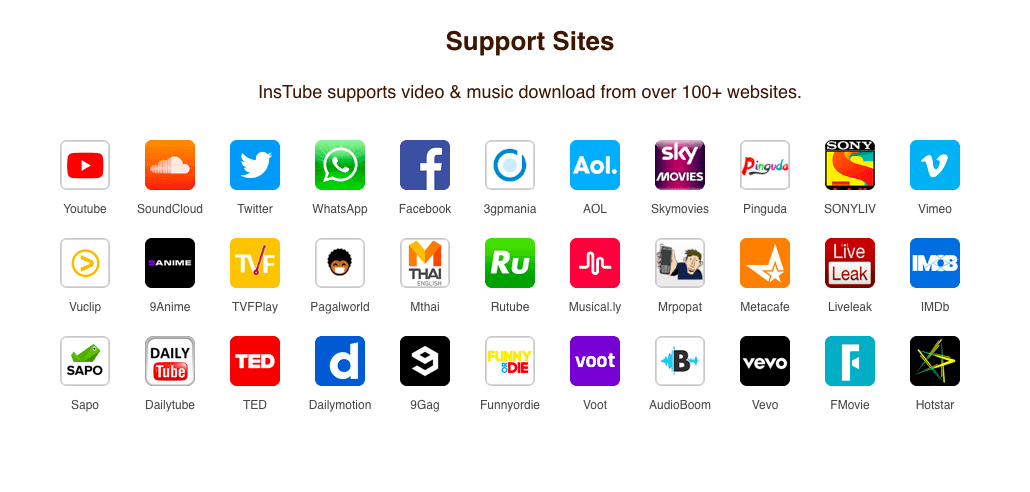 Features of InsTube
Supports 4K and HD downloads
Free Music and Video Downloads
Inbuilt Video and Music Player
High speed with Enhanced Technology
Can be used a browser for web surfing
Lite in weight
Consumes low data, battery and RAM
Inbuilt Video locker
9. MusicPiped
MusicPiped is a free open source music player which lets you stream songs directly from YouTube. Apart from being free it also doesn't show any Ads and has no API. Thus it functions similar to an Online Music Player, all you need to do is search for your favourite song and start enjoying the music directly from Mammoth Library of YouTube. The App is completely free, lightweight and doesn't ask for any weird permissions.

Features of MusicPiped
Works Even with the Slow Internet
Fast Stream Loads
Built with all the features needed in a Player App.
Background Playback
Notification control
Free and No Ads
Note & Conclusion: With the MP3 downloader you can download songs for free with just a click that to in the different voice bit resolution. I hope the post was helpful. Do comment below for any assistance or support if needed.
If you've any thoughts on Download Music Downloader APK for Android, then feel free to drop in below comment box. Also, please subscribe to our DigitBin YouTube channel for videos tutorials. Cheers!