One of the most common issues gamers face while playing the PUBG Mobile is High Ping. Ping is the reaction time you get from the connection, it basically shows how fast the response is received from the servers after you've sent out a request. A fast ping means a more responsive connection, especially in applications where real-time actions are everything like in video games.
PUBG Mobile is the most popular Multiplayer Online Battle Arena (MOBA) game. PUBG Stands for PlayerUnknown's Battlegrounds which means unknown players fight in a battle royal mode. The players may either fight as a solo member or in a small group with the winner being the last man alive. The success of the game led to the development of many other similar battle royale games one popularly being Fortnite. The game is free to download from Google Play Store for Android.
A poor ping in PUBG mobile may cause the game to lag and is very much frustrating. Many people believe that high-speed internet is helpful in reducing the Ping but it wrong Ping does not depend on internet speed but it basically depends on the server response. So, today DigitBin has come up with some of the best solutions to fix your high ping issues for PUBG Mobile.
Fix High Ping on PUBG Mobile
Here are the Best Solutions to Fix High Ping & Game Lag on PUBG Mobile.
1. Change the Network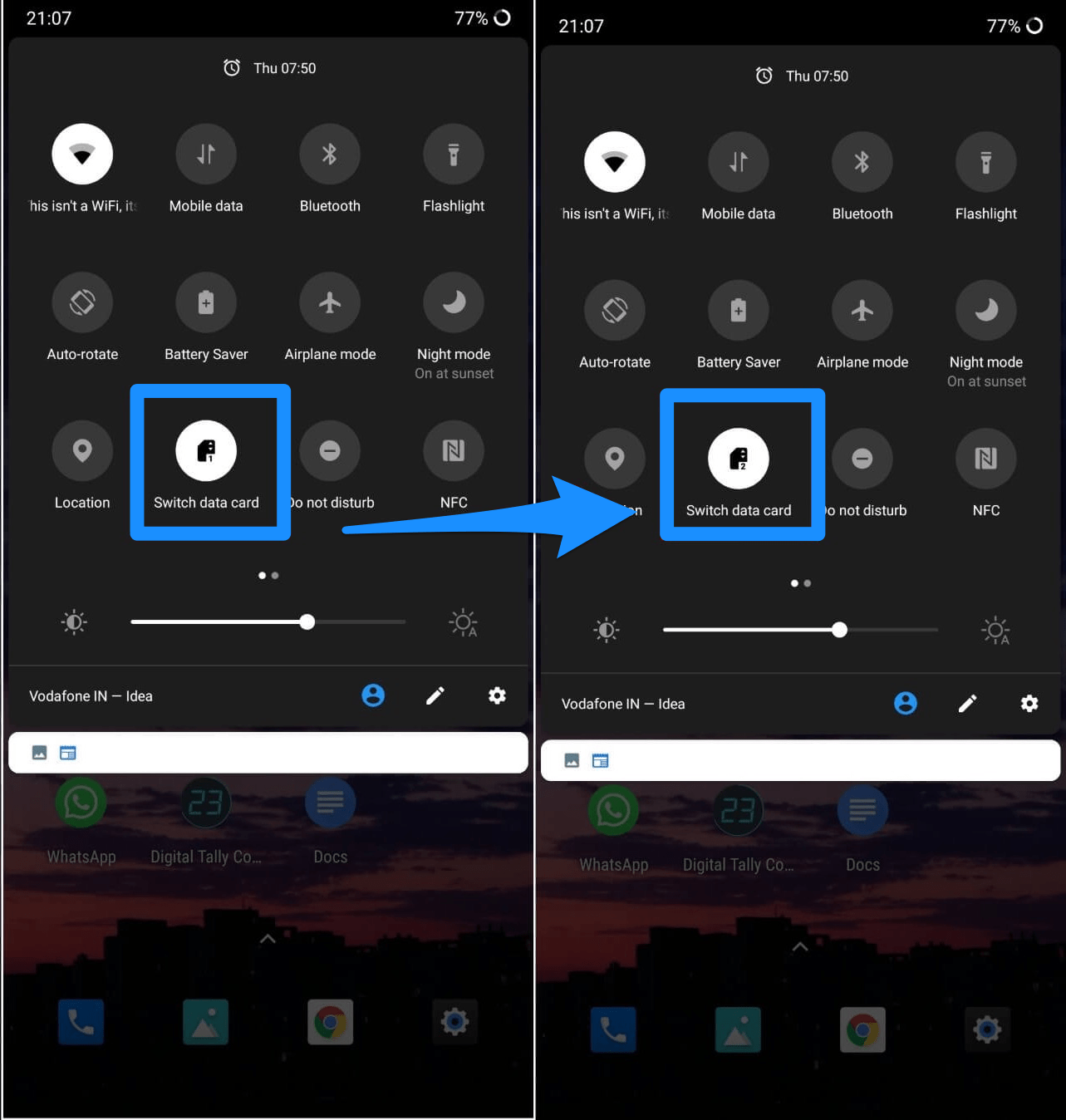 As I said, Ping does not depend on internet speeds but it depends on server response for the request sent from the mobile. An internet with low speeds but having fast response time will have low ping while an internet with high speed but having a low server response will have high Ping. So, it is important to choose an Internet Service Provider (ISP) that provides you with a faster server response for a given location, as the response may vary for varied locations. So try to just change your network, switch data card, connect to a different Hotspot or Change your ISP and see if the network response is high and ping is low for smoother gameplay.
2. Change DNS Servers
Changing DNS Servers is not a very effective means to reduce the ping directly but can help to speed up the amount of time it takes to resolve domain nameservers. Thus changing the DNS can at times help to reduce ping indirectly. I recommend using 1.1.1.1 by Cloudflare, the DNS has global servers thus help reduce the ping and also any other network issue which you may face while playing the game.
Here are the Simple Steps to Set Up Cloudflare DNS
Accept the Permissions and Policy.
Now Simply just Enable the DNS and it will connect to a VPN


Restart the Game and Enjoy the Game Lap Free.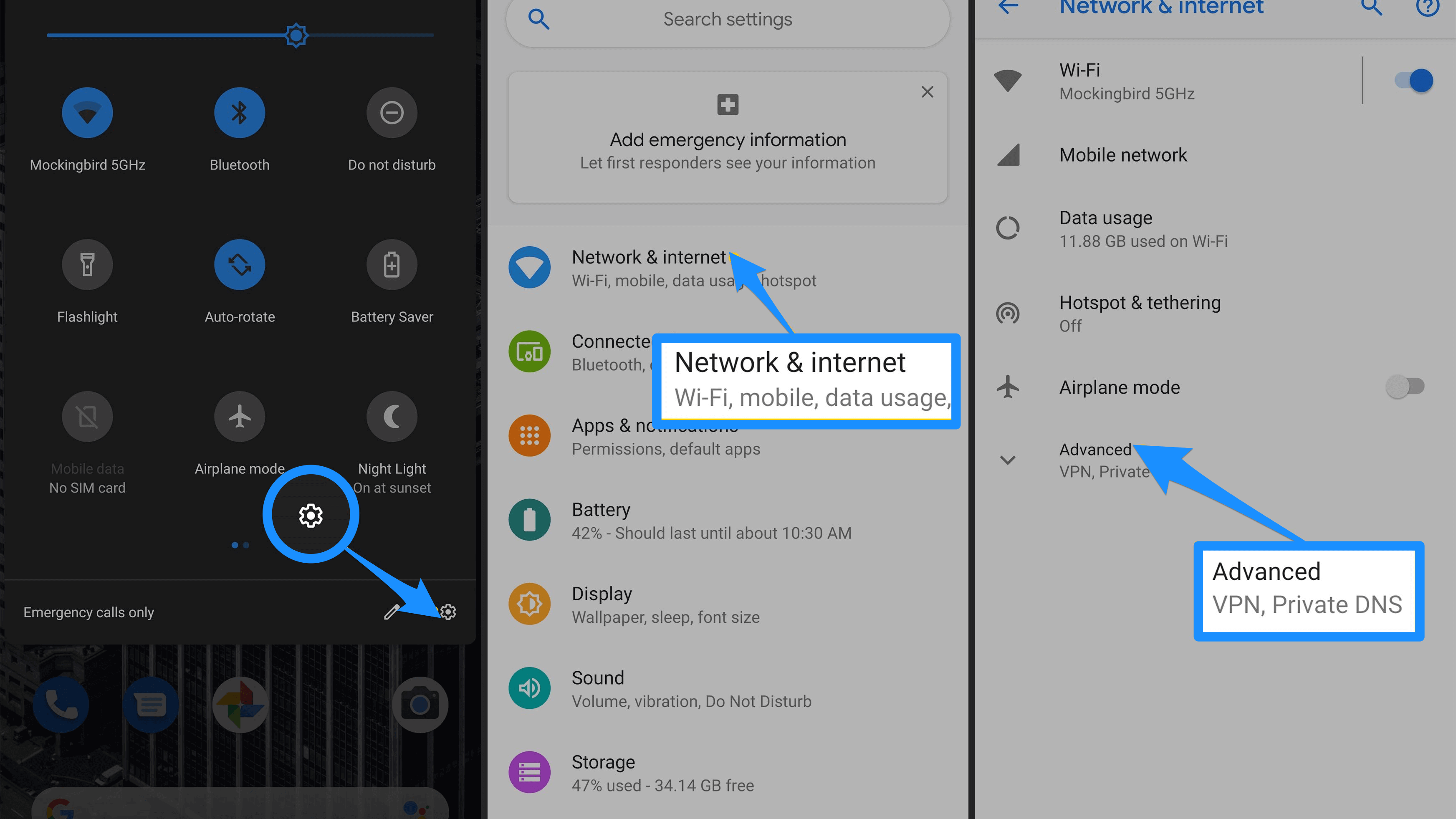 Most of the devices have a built-in DNS option in the setting also there are a number of apps on the Play Store which help in changing the DNS, you can try the popular DNS Changer App or Net Optimizer. this will do the trick. You can test the best DNS available based on your location and network to fix lag and reduce latency (ping time) on online games for a better gaming experience.
3. Change Location
A network consists of a number of intricate factors that can cause the ping to fluctuate. The location of your mobile or router is also one such factor that can cause high ping. So just try to change your location while playing the game. Look for places less crowded with objects, try playing closer to the router, change router location and play the game if possible at higher elevations in your house. This will reduce any congestion in your network and solve the ping lag for PUBG Mobile.
4. Use Game Booster
Many modern smartphones are coming with a native game booster application built-in. Game Boosters are powerful software which can help you enjoy the games seamlessly without any clutter or lag. Game Boosters limit the background processes, it forces all the Network and Hardware mechanism to work for the game. The system is left with no option except to work for one running gaming app. And in fact, studies have shown the significant differences in CPU usage and gaming performance during use of Game Booster. They kill any unused background processes, increase RAM capacity by force closing auto running apps. If your device does not have a native Game Booster you can try any third party Apps.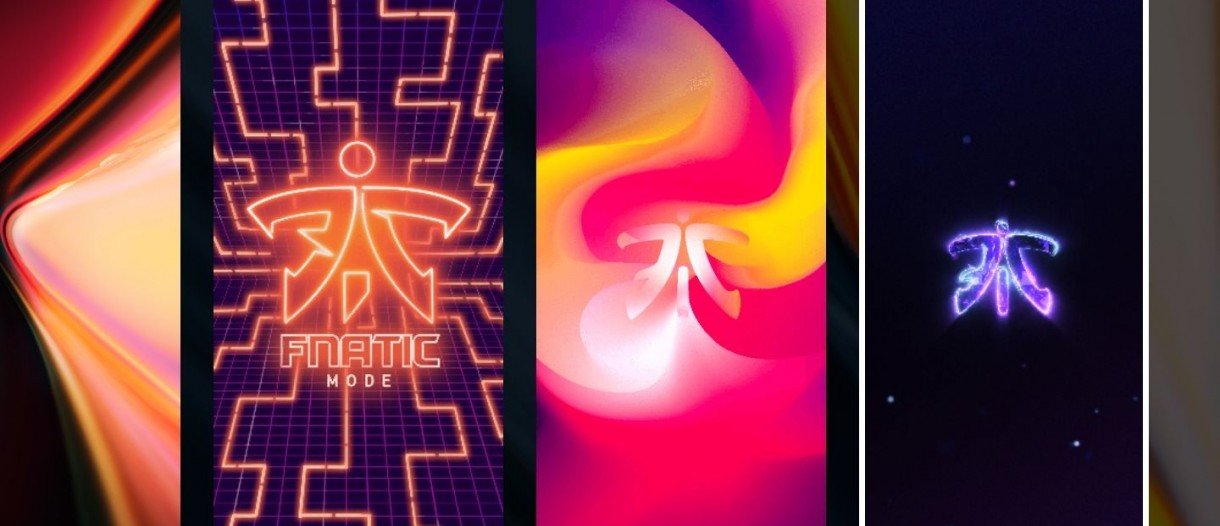 Take for Example –  'The Fnatic Mode is a kind of enhanced gaming mode designed by OnePlus and Fnatic. Once the Fnatic Mode is enabled, your phone will block all notifications and disable the second SIM card to enhance the network of the main SIM card, thus increasing the response and making the game very smooth without any lags'.
5. Use Online Tools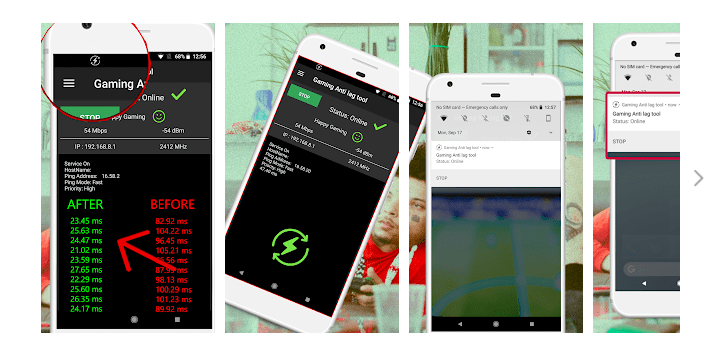 There are a number of Ping Tools on Play Store which claim to help fix the Ping and lag issues on online games. The likes of Ping Gamer, Mobile Gaming Ping and Net Optimizer are very popular among gamers to help reduce the latency. There are a number of other tools also available you can check them out to find which of the app does the trick for you. The tools offer the most efficient utility network for you to test the reachability of an IP address or a host and make it more stable for your online gaming experience.
6. Try a VPN
VPN provides a secure encrypted tunnel which works on Operating system level and provides protection to the whole system it is implemented on. VPN is a type of online services which hides your data by sending your web usage to another secure location. It forms a secure tunnel to provide end-to-end protection. In simple terms, it loads the data from VPN servers by bypassing ISP's.
There are number VPN Apps available on Play Store, try using a VPN with the nearest location and check if the ping is working fine. A Proxy VPN will retrieve the data from the VPN data centre and if VPN centres are providing low ping latency than you should not face lag while playing PUBG mobile though the internet speed may reduce a little but PUBG Mobile can work just fine without any frame drops and network issues on slow internet.
Conclusion: With the above available methods you can help your gameplay work much more smoothly. Just try any of the methods which suit you to fix the high ping issue on your PUBG Mobile and play the game smoothly with all green signals.
If you've any thoughts on How to Fix Ping on PUBG Mobile?, then feel free to drop in below comment box. Also, please subscribe to our DigitBin YouTube channel for videos tutorials. Cheers!