Football is the world's most popular sport having over 3.5 Billion ardent fans. The popularity of the game has lead to many local leagues apart from international fixtures. There are a number of popular clubs and league series which are viewed by millions of users worldwide.
The Sports Fanatic People are always in craving for free and reliable sources to watch live sports online. Watch UEFA Champions League, English Premier League, Primeira Liga, German Bundesliga, French Ligue 1, MLS, La Liga, Spanish Primera Division, Italian Serie A, etc with some of the best live streaming sites listed below.
Best Soccer Streaming Sites
Here are the Best Free Sites to Stream Football Matches Live on any Web Supported Devices
1. EPLSite Football
is a website that lets you stream live football Sports Channels and matches for free. The site curates available streams for a game that you can directly watch on the site which has an inbuilt player. You can enjoy Football, Baseball, Tennis, Cricket, Moto GP, Racing, and other popular sports on the site for free.
The only drawback of the service is the Ads which are very aggressive with invasive pop-ups and click Ads. But if you are comfortable with the Ads then BossCast can let you stream the event without any pay.
Offers: All major events from across the world that include Football (FIFA, La Liga, UEFA, Champions League, etc), Baseball, Cricket, and more.
2. Fubo TV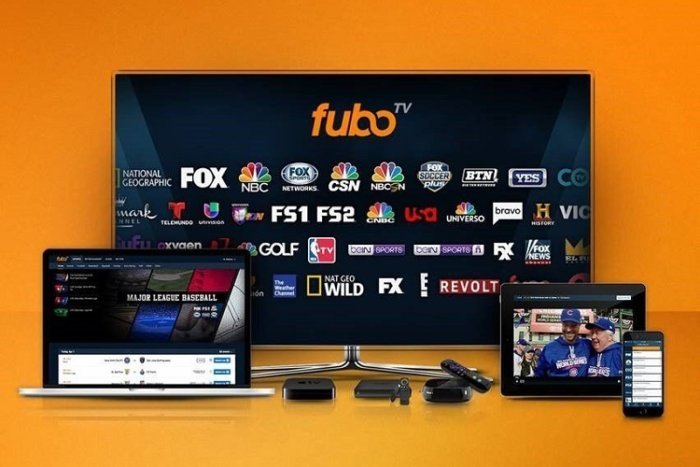 Fubo TV is the best option to go for if you are a Sports Lover. The service primarily focuses on live sports. The TV is good for a sports fanatic but the channels are not limited to only sports (NFL, MLB, NBA, MLS, and international soccer). The site also has a bunch of other channels including news, network television series, and movies.
The packages vary from basic to extra with added features and channels. A basic package can cost you $20 per month. You will also get a 7-day free trial with your card credentials which you can cancel anytime.
3. 123TVNow
123TVNow is a free live tv streaming service that streams most of the channels from the USA. You do not need to register or sign-up to watch the streams, all you need is decent internet. The video buffers for a few seconds and then streams without any issues.
Though the channels are from the USA, you can check the official broadcasting network for the sports event you are looking for in the USA and Stream the TV for free.
Offers: ESPN, Fox Sports Channels, NBC Sports Network, NBA TV, NFL TV, TBS, TNT, USA Network WWE Network, etc.
4. USTVGO
A smooth uncluttered live tv streaming platform to watch live sports from the USA. Unlike other sites that are very clumsy and are bombarded with Ads, the USTVGO is simple and without many Ads. It has a very basic video player but loads video without any buffer even if you have a decent internet speed. The site hosts few sports channels and they may have broadcast rights for sports you are looking for.
Offers: Fox Sports 1 & 2, Golf Channel, CBS Sports Network, NBC Sports, NFL Network, Tennis Channel, WWE Network, USA Network, ESPN, ESPN2, NBA TV, NFL Sports.
Check Local Broadcaster in the USA for Global Sports Events; (E.g UEFA CL is Shown on CBS Sports in the USA)
Features of USTVGO
Over 13 Live Sports Networks from the USA
Fewer Ads
Simple Video Player with Quick load
Simple Site UI and easy to use.
Note: If you are situated outside the USA, you need a VPN Extension (with the USA Proxy) to Access the Website and Stream Live US TV Channels
5. FootyBite
FootyBite is a streaming platform dedicated to football fans. You can stream live premium football from LaLiga, Serie A, Bundesliga, MLS, EPL, and more. The site provides you with live streaming URLs 30 min prior to the match. It offers a number of URL's in case if some are not working. The best clean and simple platform to stream live sports.
Offers: LaLiga, Serie A, Bundesliga, MLS, EPL, and more
6. LiveTV.SX
LiveTV.sx is a sports streaming site that hosts links for watching sports events. It is not a legal source of watching the content as the service hosts links from various available media. You can watch any major league or international fixture on the platform. You can enjoy La Liga, UEFA, FIFA, and all other major events for free that too without any account or subscription.
You just need to look for the live matches on the site and open the link. The only drawback of the service is Ads which are invasive and irritating. If you are OK with it then LiveTVSX is the best free service.
Offers: All Major Fixtures from around the world (UEFA, La Liga, Copa America, FIFA, and more).
Copy LiveTV.SX | Free
7. beIN Sports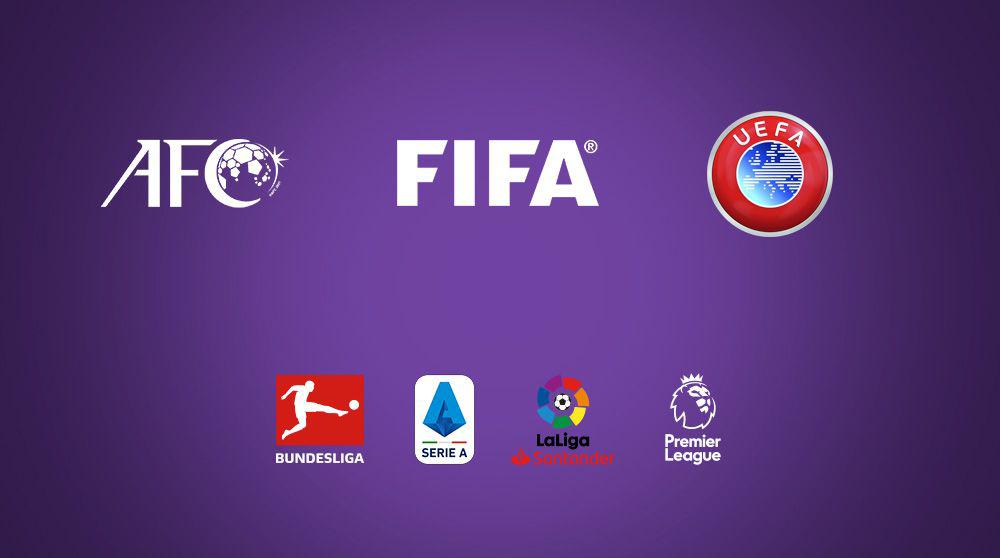 BeIN SPORTS is the most powerful Sports platform offering Live Sports broadcasts from popular leagues along with related news, videos, highlights, scores, standings, etc.
You can also Log in with your participating TV provider and watch live events exclusive to beIN SPORTS. Original programming is available in English and Spanish languages.
beIN Connect is a streaming service offered directly by beIN Sports. You can sign into beIN Connect with your cable credentials and watch both live and archived beIN sports programming.
Offers:  LaLiga (2), Real Madrid TV, LaLiga TV, Serie A, Ligue 1, Turkish League, CONCACAF, CONMEBOL, and CAF World Cup Qualifying, Football League Championship, Copa del Rey, Coupe de la Ligue, Coupe de France, Swiss Super League, Champions League, Europa League
8. Sony LIV

Liv by Sony is an Indian live streaming service to watch live sports on your streaming device. Sony India along with Cricket also has broadcasting rights for other premium sports including soccer, rugby, racing, MMA, WWE, etc.
You can watch these games for free even without any subscription, but there is a little limitation, the streams are delayed by 5 minutes if you are wishing to watch them without a subscription. Not a bad deal looking at the content it offers. The service is exclusively for India so if you wish to use it outside India then you have to use a VPN App with Servers in India. If you are seriously looking for a sports streaming site then I surely recommend you to go with Sony Liv.
Note: The Site is Free and is a perfect platform to Stream Live Football, You will need a VPN with Indian Servers.
Offers: Cricket, All UEFA LeagueS, La Liga, EPL, WWE, FIFA World Cup, Copa América, The FA Cup, Italian Serie A, The Rugby Championship, Super Rugby, NFL, NBA, The Masters, PGA Championship and other programs of the global appeal.
9. Stream2Watch
Stream2Watch is a free live tv streaming website that hosts links from a number of resources on its platform. You can watch live tv channels from UK, US, Canada, Italy, Russia, Spain, and more European Counties. There is also an option on the site to switch to Sports Streaming Channels with a Click.
As the site hosts live Channels from unreliable sources many of the streams may not work. But the site provides multiple links for a single stream. You may encounter aggressive Advertisements on the site. But this little pain is worth bearing given the number of Channels it Offers that for Free without any Subscription or Account.
Copy www.stream2watch.io | Free
10. ESPNWatch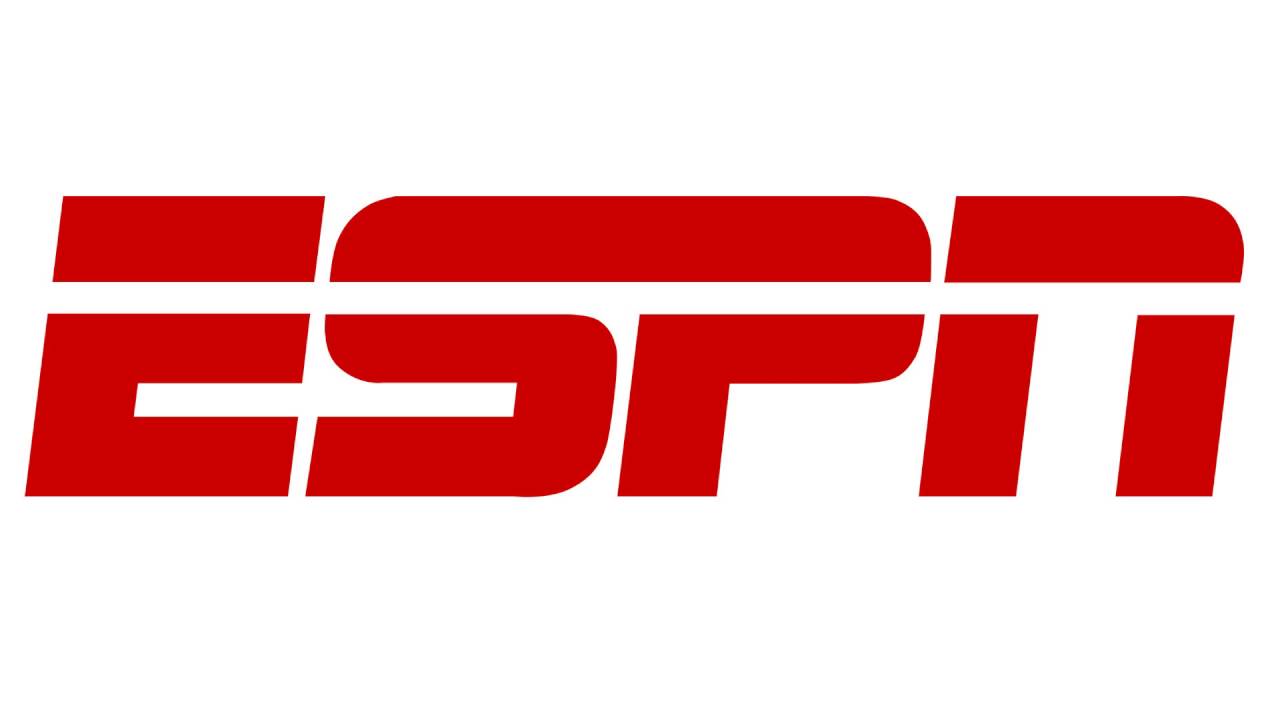 ESPN is the standalone Sports Streaming App for major sports programs. ESPN has broadcasting rights for many programs. By subscribing to ESPN+ you are eligible for thousands of live events with access to ESPN, 2, 3, U, SEC Network, Plus, ESPNews, and Longhorn Network are all available to stream live in the ESPN App.
The site has a very good interface and works well even at normal internet speeds. If you are looking for a legal way to stream live plays then you should consider ESPN.
Offers: NFL, MLB, La Liga, Premier League, Europe League, Champions League, NHL, and more
11. Loala 1
Laola1 is an Austria-based streaming site. The site has an international version that isn't region-blocked, so you can stream content in your country. Loala 1 is a good site if your country doesn't have broadcasting rights of the matches. It has tons of football streams from around the world.
Though the service is from Austria the international version will not disappoint you in any way. The service would help the people in the USA to watch the matches which are generally not available over satellite TV or Digital Media.
Offers: Football, Badminton, Volleyball, basketball, table tennis, motorsports, and more
12. DAZN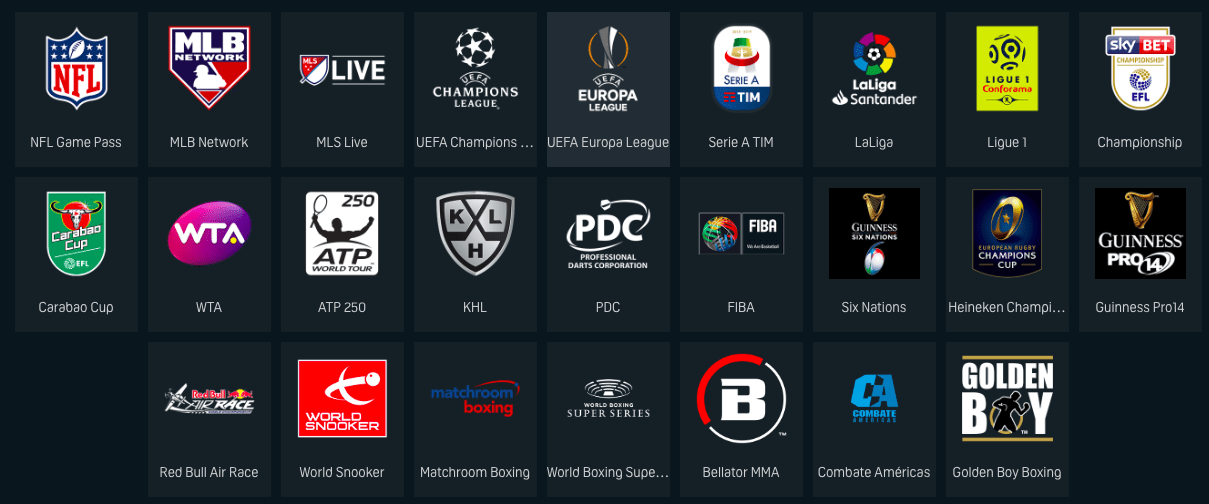 Dazn is a subscription-based video streaming service. The sports service offers live and on-demand streaming of events from various properties. Dazn is operative in Austria, Germany, Japan, Switzerland, Canada, United States, Italy, Spain, and Brazil. It has digital rights for all major sports events to be broadcast in Austria, Germany, Japan, Canada, and Switzerland. You can enjoy UEFA, FIFA, La Liga, and other sporting events on the DAZN.
The service offers a 1-month free trial which you can cancel anytime. DAZN is compatible with TVs, smartphones, tablets, game consoles, and many other devices. To ensure the best viewing experience, use an internet-connected device that is compatible with streaming high-quality video.
Data Security and Privacy Concerns
The free streaming websites which are not the legal content providers are always on the critical due to data breach and privacy invasion issues. The cyber rouges are always in search of innocent netizens who could fall prey.
The use of free non-legal streaming services may also be a crime in your region due to litigations imposed by law. You may need a VPN in case the site is not working or blocked.
The litigations vary from country to country, it also depends on the material being presented. Streaming copyrighted material that you don't own without permission or paying for it is illegal. But mostly the governing bodies target the developers of the site.
Conclusion: With the sites listed above you can stream live soccer on any browser-supported internet device.
If you've any thoughts on Best Free Live Football Streaming Sites, then feel free to drop in below comment box. Also, please subscribe to our DigitBin YouTube channel for videos tutorials. Cheers!