Music is an integral part of human species from the pre-historic life. Listening to songs always please the ears and mind. With time the instruments and means of listening to music have changed a lot. Songs act as a catalyst in our life empowering our emotions and actions alike. Music on its own has the power to energise our thoughts and relax the mind. Play Store has a number of music apps to relinquish thirst of any audiophile with varied characteristics for all types of audio lovers.
Today I have come up with some of the best Android Apps from where you can stream and listen to your beloved songs.
Free Music Streaming Apps
Here are the Best Song Apps or Music Apps for Android to Stream and Play Free Tunes Online
1. Deezer Music
Deezer is a free music streaming and Podcast App. The App comes in two versions, paid and free. With the premium version of the App, you can have unlimited music downloads, zero ads, and offline mode. The free version lets you listen to songs with Ad support and also lets users use Deezer's FLOW feature to discover new artists and create unlimited playlists. The service supports on-screen lyric for all the popular songs.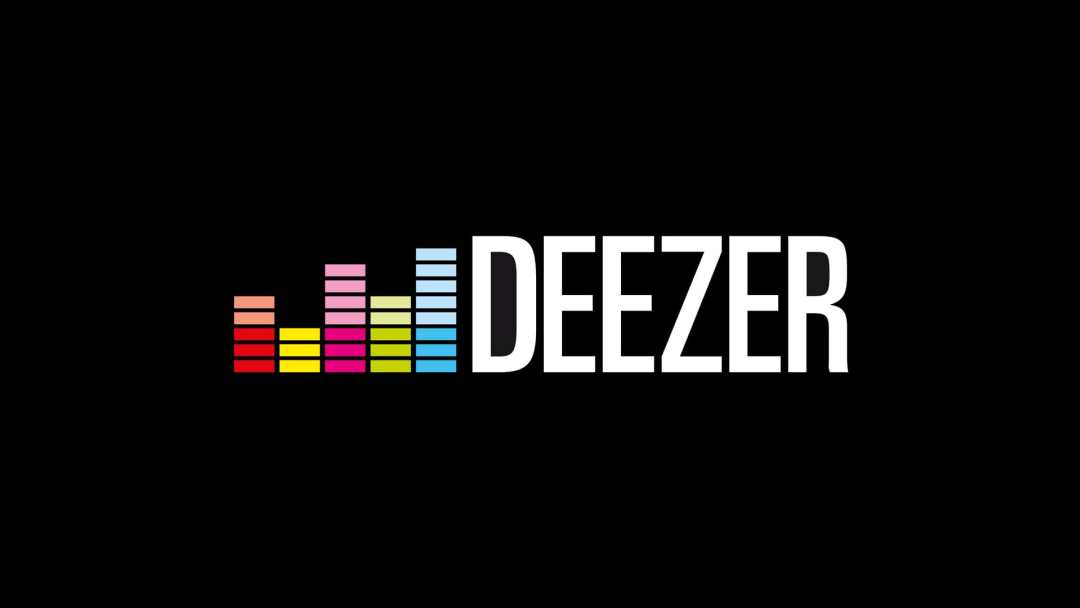 Features of Deezer Music
Free Music streaming
Millions of Track Titles
Create your own playlist
Quick access with the favourite option
Organise your music with genres, artists, albums and more
Superior Sound Quality with 320 kBps play
The service supports a number of compatible devices like Apple Watch, Google Home and Alexa.
Discover podcasts and radio stations
2. Pandora Music
Pandora is heaven for acoustic lovers. The service gives users a personalized music experience which matches your taste of songs. You can search for songs based on artist, genre, album and more. The App syncs across all the available platform so that you can jump over to any device without any complications. Though the App has a premium plan with some advanced features, the free version is still very solid. The App uses an inbuilt algorithm to recommend songs based on your taste. Pandora Premium offers on-demand music for $9.99/month.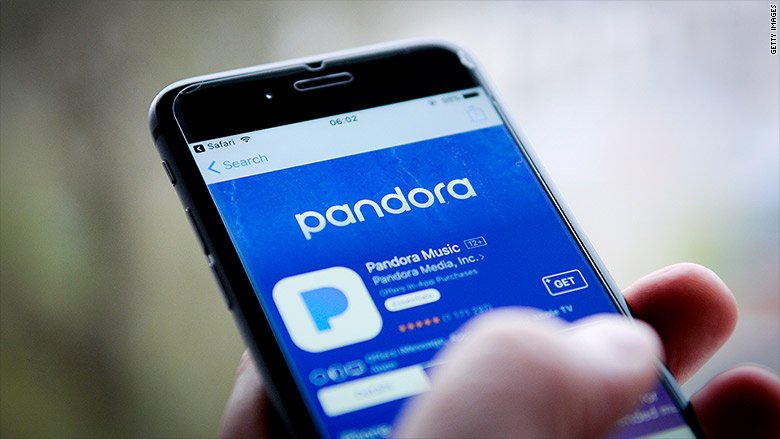 Features of Pandora
Cross-platform support
Custom radio stations
Pre-made stations are available
Download the music for offline listening
Unlimited skips and replays (Paid)
Higher quality audio
3. Google Play Music
Google Play Music is a treat for any audiophilic lover. The Service provides free, ad-supported radio based on your mood and interest. You can also upload up to 50,000 of your own songs collection to the App and then can access them all on any other supported device. With subsciption, you can also get access to YouTube Music Premium App. GPM is a true treat for any tune lover due to its powerful features, less annoying Ads and simple UI.
Features of Google Play Music
Curated Radio
Store up to 50,000 songs
Podcasts Support
Ad-free, uninterrupted listening
A single account can be accessed from multiple devices
4. iHeartRadio
Looking for a powerful Radio App than iHeartRadio will cover that for you and for free. The service offers free unlimited streams, supports a number of radio stations and playlists for your mood. With iHR you can listen to thousands of local AM and FM stations near you. The service also supports the on-screen lyric while playing a song and sharing the track with other stations. iHR is one such app which can make fulfil your acoustic curiosity.
Features of iHeartRadio
Free Playlists organised
Unlimited Radio Station and Podcast Support
Sleep Timer
Ad-Free and Simple Interface.
Support multiple devices
5. MIUI Music Player
MIUI Player has something to give which we all love, Music!! Music for free. You can play songs and/or download music for free. Just you need to search for a song, directly play it or hit the download button and choose the audio quality to save offline. It is an official music player from Xiaomi which along with local audio play also lets you stream free music. All this through a clean and clear interface. The MIUI Player also has an incorporated radio for quick access.
Features of MIUI Player
Free Streaming
Simple and Clutter Free Interface
Direct Downloads
FM Radio Support
Playlist and Favourite sections
6. YMusic
It is the best Android Music Player App for YouTube. You won't find this App on Play Store due to Google's ToS which won't allow Apps to download media from YouTube. The App has some cool interface and features which you are looking to have in a YouTube Player Apps. The App is developed by XDA Developer who goes by name Deep Gaurav. And if you are truly looking for an App to stream music right from youtube without any issues then MusicPiped is the best fit.
Features of YMusic:
Play Music in the background
Download Music directly to device Storage
Download audio in different qualities
Simple user interface
Listen to the songs even when the screen is OFF.
Create Playlist and Add favourites.
7. Spotify
Spotify is by far one of the most popular App in the music section. It is similar to Pandora and has features like Lyric Support, Sync, Curated Playlist etc. You can also share the playlist with your acquaintances. The App has a very good interface with powerful notification feature which alerts you on any new song released by the artists you follow. The mobile app allows users to stream single tracks and put together selected albums to build custom playlists. The service has more than 30 million tracks to choose from. The Paid version of the App allows you go ad-free and play any song.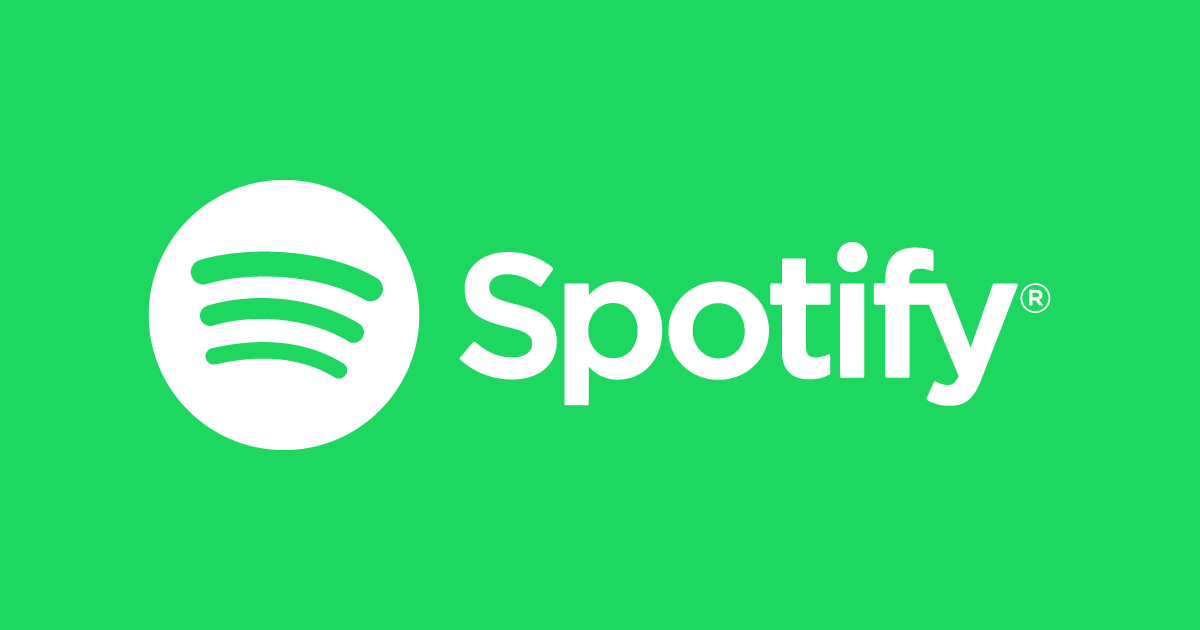 Features of Spotify
Unlimited Playlist Support
Supports Number of Devices
Lyrics On-Screen
Listen to others Playlist
Play any artist, album, or playlist on shuffle mode
8. Shazam
If you ever encounter a situation where you cannot apprehend the song being played than Shazam is an App which can come in handy. Its ability to detect songs is appreciated worldwide. Though it is not a standalone player, you can stream the recognised tracks on YouTube, Spotify, Amazon Music, Apple Music etc. The Shazam App gives all the information about the track and also about other songs composed by the Artist. Shazam is a very simple yet powerful App which can come to your rescue in any situation.
Features of Shazam
Identify music
Music lyrics support
Preview songs
The App works in Offline mode
Quick links to other Music apps
9. Apple Music
Apple Music arrived pretty late into the picture as compared to its counterpart. But soon took a good amount of share on the devices. The service offers songs directly from its library. Though the App is paid, the number of tracks and options it offers is worth the cost. You can go for a free trial to make sure the App is compatible with your usage and taste.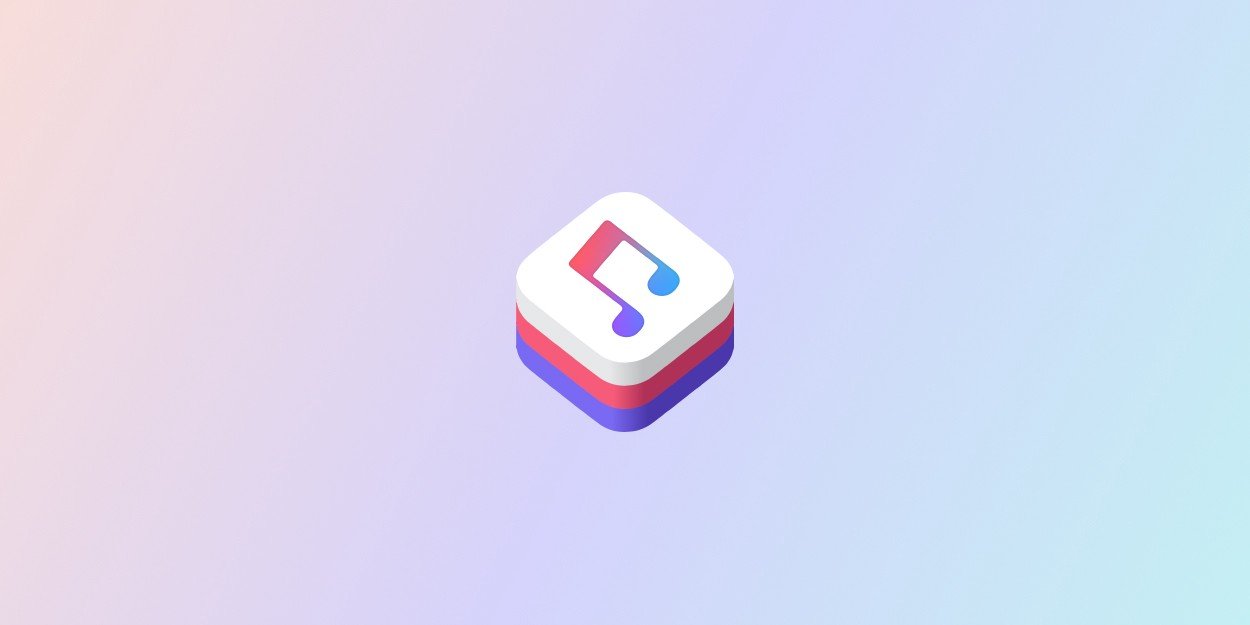 Features of Apple MS
50 million songs
Download Songs
Create your own playlists
Share your songs or listen to your friends' playlist
Sync across all the Apple MS Supported devices
10. Amazon Music
Amazon Music is a paid service offered by Amazon for its Prime Users or Direct subscribers. The App offers millions of songs without any Ads which you can save for offline listening. If you find the App to be too much loaded than you can try there Web App which is has a very sleek design. Prime Music's is visually appealing with out-of-the-box Alexa integration to allow voice-controlled music playback. And unlike its video streaming sibling, the app offers Chromecast support. You can try a 30-day free trial to access the plethora of features.
Features of Amazon MS
Chormecast Support
30 million songs
Offline feature
Alexa Integration
11. NewPipe
NewPipe is a Freeware Open Source lightweight YouTube App. It has a frontend youtube interface. The best thing about the App is you can run it without any Google API or the irritating Google Play Services. Basically, the NewPipe App just collects YT websites URL source and displays it in form of the App. But this App can prove to be very powerful if you have a low-end Android phone with limited power.NewPipe is an outstanding YouTube client that lets you download Youtube videos with total privacy. The best part is that it lets you stream music in the background and do practically anything you can do with the official client.
Features NewPipe App
Runs without Google Play Services
Play the video in the background as Music File
You can set and change the quality of video play
Download the video and audio at various different resolutions
You can play the video as a Pop-up box for multitasking
Play the video in the background.
Lightweight and consumes low storage space and RAM
12. Gaana
Indian Music Lover? Gaana is one-stop music app for all your Music needs. The service offers you free, unlimited online access to all your favourite Hindi Songs, Bollywood Music and Regional Music. The service offers instant free streaming of songs ranging from latest releases to old Classics. Though the App may look messy due to Ads, the number of songs it offers are unbreakable. You can also download songs for offline play, create your playlist or listen to a curated radio.
Features of Gaana
Over 30 million
High-quality music streaming
User Built playlists
Offline Mode
Listen to Non-stop Radio.
Regularly updated regional albums
On-screen Lyrics
Multiple Language Support
Dark Mode
13. Wynk Music
Wynk Music is another popular audio streaming app which works similar to Gaana. You can listen to any song without any subscription albeit Ad Support. Along with Hindi & English, you can enjoy songs across languages such as Punjabi, Telugu, Tamil, Bhojpuri, Bengali, Assamese, Malayalam, Gujarati, Rajasthani, Marathi, Oriya  & Kannada. Though the English Songs may have country restrictions outside India. But all other regional songs are free and easy to access. The App supports Chromecast and has a very simple UI with all major features like Playlist, Favorite, Album etc.
Features of Wynk
Personalised recommendations
Curated playlists
Radio for Non-stop songs
Create your playlists
Share music with friends
Support for Chromecast
14. JioSaavn
Saavn was the first online music distribution platform in India. The company has acquired rights to over 45 million tracks in 15 languages which include, English (Country Restricted), Hindi, independent artists, and Indian regional languages like Tamil, Telugu, Punjabi, Oriya, Kannada, Marathi, Gujarati and more. The service works on the popular freemium model with Ad Support. In March 2018, Saavn announced the merger with JioMusic in a deal worth more than $1 billion.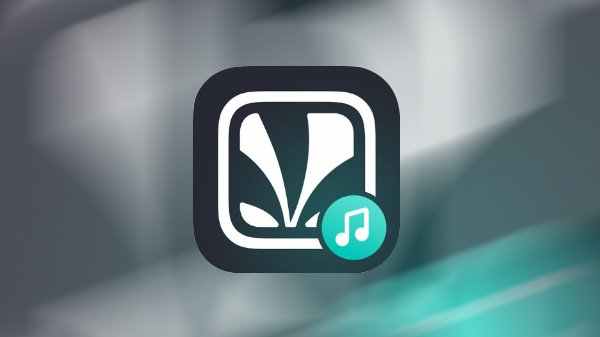 Features of Saavn
Unlimited music.
Curated playlists.
Non-stop Radio songs
Personalized recommendations.
Support on Alexa, Sonos, Chromecast, Google Home etc.
15. SoundCloud
Soundcloud is the universe boss with more than 150 million tracks under its hood. The SoundCloud uses a very good algorithm to suggest you songs based on your behaviour. If a new song is uploaded and it matches your tone than within a few days of upload the App will show up the song. It is the biggest community of artists and new melodies are regularly updated each day.
Features of Soundcloud
Over 120 million tracks
Playlists and Track recommendation based on your listening behaviour
Connect with friends and interact with your favourite artists directly
Create playlists for occasions
16. Napster
Formerly known as Rhapsody is one of the top Android apps in this genre that does the job of downloading music from the Internet quite well. Napster hosts millions of songs to download from. The best part is that there are no annoying & irritating ads in this android app so that you can enjoy free music downloading and streaming on your android phone without any kind of problem. The UI of the App is quite simple and intuitive with all major features. You can build your playlists to set the mood up. You can even play downloaded music to listen in offline mode anytime.
Features of Rhapsody:
Ad-free
High-quality audio download
Audio EQ, sleep timer, artist videos and more
Simple to Use
17. Music Piped
MusicPiped is a free open source music player which lets you stream songs directly from YouTube. Apart from being free it also doesn't show any Ads and has no API. Thus it functions similar to an Online Music Player, all you need to do is search for your favourite song and start enjoying the music directly from Mammoth Library of YouTube. The App is completely free, lightweight and doesn't ask for any weird permissions.
Features of MusicPiped
Works Even with the Slow Internet
Fast Stream Loads
Built with all the features needed in a Player App.
Background Playback
Notification control
Free and No Ads
18. YouTube Music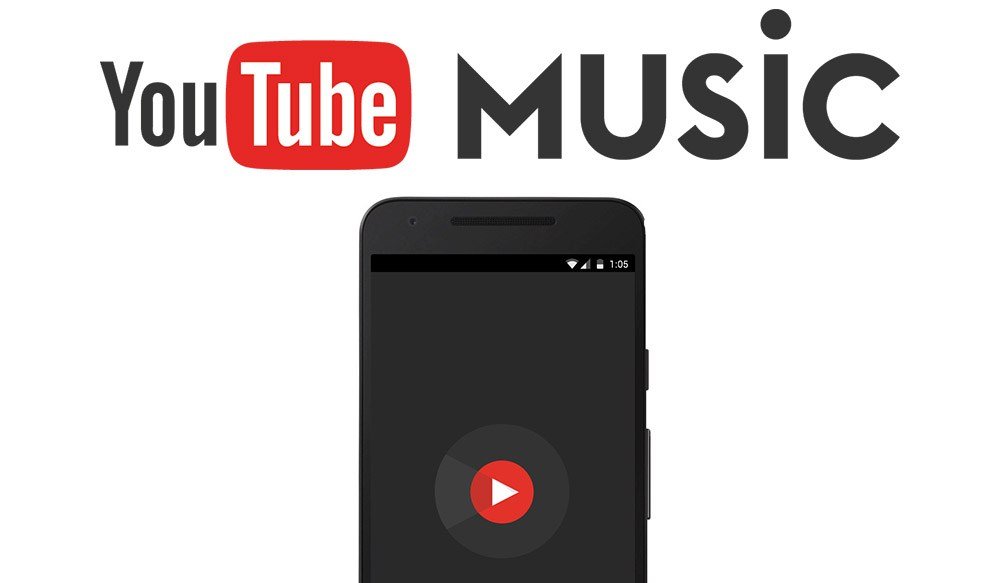 YouTube Music is the service offered by Google for the premium users where you can stream the songs in the Audio-only mode with all the conventional music files. But with YouTube Music APK you get all the features except a few like offline download. You need to download the MicroG App to sign in with your Google Account. Few of the popular features on YouTube Music Premium APK are Background Play, interest-based music, Google Assist integration, Equalizer, Ad-Free, Captions and Playlist creation.
The App is pretty simple, just search for any of your favourite songs. You can either play the song in the form of video or you can simply play the music. As almost all the songs are available on YouTube some which are very old. You can expect all songs from across the globe.
Conclusion: With this popular music apps you can stream and listen to your favourite tunes for free. Most of the Apps above are freemium based with some restrictions like skips or Ads which you can get rid off by joining as a premium member. But said that you can access free songs for free without any issues.
Note: I hope the post was helpful. Do comment below for any assistance or support
If you've any thoughts on Best Song Apps for Android | Free Music Apps, then feel free to drop in below comment box. Also, please subscribe to our DigitBin YouTube channel for videos tutorials. Cheers!