YouTube Music Premium is a subscription-based premium service offered by YouTube which lets the user enjoy unlimited free Music, Ad-Free Video Experience, Background Video Play, Pop-Up Video Box, and YouTube Originals. This is something which people have been demanding for a very long. Finally, Google came up with a way to fulfill the demand by means of YouTube Premium. You can access YouTube Music for Free with the YouTube Premium Modified App.
YouTube Music is the service offered by Google for the premium users where you can stream the songs in the Audio-only mode with all the conventional music files. But with YouTube Music APK you get all the features except a few like offline download. You need to download the MicroG App to sign in with your Google Account. A few of the popular features on YouTube Music Premium APK are Background Play, interest-based music, Google Assist integration, Equalizer, Ad-Free, Captions, and Playlist creation.
What is YouTube Music?
YouTube Music is a music streaming service developed by YouTube; it provides a tailored interface for the service-oriented towards music streaming, allowing users to browse through songs and music videos on YouTube based on genres, playlists, and recommendations.
The App is pretty simple, just search for any of your favorite songs. You can either play the song in the form of a video or you can simply play the music. As almost all the songs are available on YouTube some are very old. You can expect all songs from across the globe.
Is the App Safe to Download?
The App is developed by a senior XDA developer and is completely safe to use. The file has been scanned using various anti-virus Apps like Shield, Norton, Avast, and AVG. The file is also tested on the emulator and TurstGo Ad Detector App for any malicious nature. And from our test, we can assure you that the App is Safe to Download. To download the latest versions click the link below.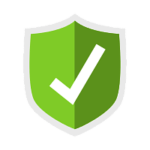 Secure
Download MicroG to Sync G-Account
Note: To login with G-Account you need to download an additional APK file named microG. While logging in Click you will be redirected to the mirror website to download the microG App. Download and install the microG. Just keep it on your device. Open the YouTube Vanced and enjoy the features.
Micro-G App as I said is required if you wish to sign in to your Google Account. The App will run in the background and it does not appear in the App Drawer. The App will Sync all your YT usage data and behavior to give you a complete conventional YouTube experience.
Note: Download First Link on MicroG Download Page for YT Music
How to Download YouTube Music Premium?
Here are Steps to Download and Install YouTube Music Premium APK?
1. Download the YT Music APK
2. Install on android device. (Enable Unknown Sources' in Android security)
3. Now, install MicroG APK.
4. Open the YouTube Music Premium application and Sign into the account.
5. Now enjoy free music on YouTube.
What if you Face Login Issues with the App?
Note: If you are unable to login, uninstall Chrome, or Disable the Chrome App
Basically, the app is stable and there is not much we can do if the app is not working apart from Clearing the Data and Cache.
Make sure you have installed the microG App. The microG App doesn't perform any major function by itself but assists in the normal functioning of App.
Make sure you have granted all the permissions to YouTube under App Settings in Android.
Settings → Apps/All Apps/Manage Apps → YouTube App → Permissions (All Turn ON)
Frequently Asked Questions (F.A.Q)
1. Is YouTube Premium Music Safe?
Yes! The app is totally safe and it just uses YouTube API to look and work exactly like Google's YouTube Music for Free.
2. How to Use YouTube Vanced Premium APK?
Just download the YT Music and MicroG file from Download Links Above and you are good to go.
3. Does it Support All the Features of YouTube Music Premium?
Yes! It supports almost all the features of YT Premium Except you cannot download music files offline.
4. Can You Listen to Music Download?
Yes! You can download music offline in the app itself. And listen to music. With offline Mixtape enabled, whenever your device is connected to Wi-Fi, it will automatically download songs based on your listening behavior.
4. Is it legal to Use YouTube Music?
It is not legal nor illegal to use the YT Music it counterfeit version is against YT policies which may lead to your G-Account Ban.
5. Any alternative to YouTube Music?
There are not many exact alternatives to YT Music but you can try MusicPiped and Newpipe which somewhat perform the same functions.
6. Can I Play YouTube Music in the Background?
YouTube Music Mod is capable of play music in the background, you can even play, pause, and play the next song with the buttons on the status navigation itself.
Conclusion: This app for sure is the best Forked Version of YouTube Music App given its features and stability. We do not endorse the App nor are affiliated with it in any form. This post is for informational purposes only. The App has got a lot of features that we lack in the traditional YouTube App.
DMCA:  DigitBin.com is in compliance with 17 U.S.C. * 512 and the Digital Millennium Copyright Act (DMCA). It is our policy to respond to any infringement notices and take appropriate actions. If your copyrighted material has been posted on the site and you want this material removed, Contact us.
If you've any thoughts on YouTube Music Premium Mod APK Download, then feel free to drop in below comment box. Also, please subscribe to our DigitBin YouTube channel for videos tutorials. Cheers!