Roblox is a well-known and reliable online game platform. They let you create your virtual environments in their games, which are all created by different players. Users can program and code games using the characters, which resemble Lego building blocks more. But errors frequently occur in devices and games, whether they are the former or the latter. Some Roblox users have recently reported that the Roblox gaming app is not compatible with Android devices.
Roblox may not completely launch or crash while being played, and users of Roblox are unhappy with the frequent crashes on their Android devices. Due to this, the Roblox user is unable to log in, access their Roblox account, or play the game with others. Most Roblox users find it extremely annoying that these problems prevent them from logging in to play a game.
However, whether it's a device or a game, errors are something that frequently happens. Therefore, if you're wondering why your Roblox game is not working on your Android phone, this article is for you. After analyzing the issue, we'll now present a few proven fixes for how to fix Roblox not working issues on Android phones. So let's get started.
Why is My Roblox Not Working on my Android?
The error is always caused by several factors, though. The following reasons are listed below why Roblox Keeps Stopping Android:
You won't be able to play Roblox if your device doesn't meet the requirements for running the game. It is advised that your smartphone run Android version 5 or later and have at least 4GB of RAM.
if the game is corrupted or improperly installed.
Your Roblox account may be temporarily or permanently suspended if you have violated the privacy clauses of the Roblox user agreement.
On Roblox, a potential server outage has been reported. On occasion, these issues might occur on the Roblox servers.
A working internet connection is required to access the online game Roblox.
The Roblox app might not be up to date.
Top Ways to Fix Roblox Keeps Stopping on Android Phone
Here is the Simple Guide to Fix Roblox Not Loading or Keeps Stopping on Android
Fix 1: Check your Internet Connection
Roblox might not work properly if there are issues with the internet connection, which are known to occur occasionally. If you are having issues with your Wi-Fi connection, try turning your modem off and then back on for at least 15 seconds. If you use mobile data, make sure you aren't currently exceeding your data limits.
Fix 2: Check Storage Space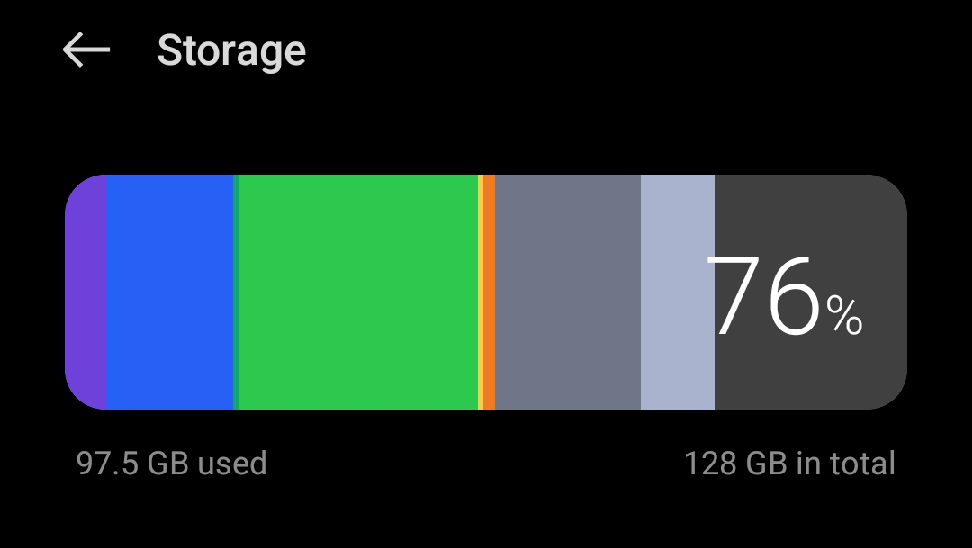 Storage space is one of the reasons why Android games crash. But you should know that installing apps uses up a lot of your phone's storage. The size of the Roblox app for Android is 123 MB. You must make sure that your phone has enough storage to meet your needs without sacrificing performance as a result. To keep your phone from running out of space, you should check it.
You should check it to prevent your phone from running out of storage. To free up more space on your phone, in this case, deleting unnecessary files will allow you to increase the available storage on your phone. You can remove your photos, videos, apps, and other files from your Android device to make space for Roblox.
Fix 3: Restart your device
Restarting your device can instantly fix any problems with your app or game that prevent it from opening or functioning properly. Since it is a great way to solve a problem like this brought on by minor errors, it frequently works. Your smartphone can be reset to factory settings and started fresh after deleting all background programs.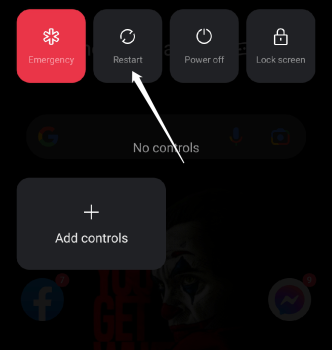 Fix 4: Update the App
Your game might have issues or bugs that prevent it from working on your device. You may still be using an outdated version of the Roblox app. If so, this may be the cause of Roblox's incompatibility with Android. If an update is available, your Roblox creations may be recovered by updating the game. To ensure a smooth experience, you should download it immediately. To update the Roblox app, follow these instructions:
Open the Google Play Store and select the Profile icon.

Select the Manage apps and devices option.

Now, click on "Updates Available" to get the list of pending updates.


Then, search for Roblox and click on the Update option.
Click the Update App button if there are multiple updates available.
Fix 5: Clear the app cache of Roblox
Clearing the app cache is another quick fix to get Roblox working properly once again. Similar to restart your phone, this technique clears any data that's causing Roblox app bugs.
Methods for deleting Roblox cache on Android devices are as follows:
Open the Settings app.
Select Apps.

Now go to the "App management" section.

Select Roblox.


Tap on "Storage Usage."

Press "Clear Cache."

Relaunch Roblox once the app cache has been cleared. Try another approach if restarting your phone and deleting the app cache weren't successful.
Fix 6: Close all background apps.
Generally, you don't completely close any apps or games after using them; instead, they continue to run in the background. This uses a lot of other resources while also keeping the device active and could also be the cause of Roblox's frequent Android crashes. So you are advised to stop all background-running apps. Close them manually or by using the steps listed below:
First, switch on your device's developer mode.
Go to Settings > About Device.

Select the Version option.


Next, click "Build Number" 7–8 times.

Following that, your phone will have developer mode enabled.
Then go back to the Settings page.
Touch the System Settings option.

After that, click on "Developer Options."

Then, open Running Services.

You'll see a list of background-running applications.
Click on an app and then tap the Stop button to close it completely.
Fix 7: Force Stop and Reopen the Roblox App
You can force close and reopen the app as a quick fix if Roblox won't load or keeps crashing. By doing this, the app is updated, or you could say refreshed, and any small bugs that might be affecting its performance are eliminated.
Simply follow the instructions below:
Go to the Settings section on your Android device.
Select Apps.

Tap on the App management option.

Select Roblox from the list of installed apps.

Press Force Stop on the Roblox App info page.

Relaunch the Roblox application.
Fix 8: Check to See if Roblox is Down
Your Android phone might occasionally have all the latest updates installed. However, just because Roblox isn't working on your Android phone doesn't necessarily mean that your device is to blame. The Roblox apps occasionally crash when the Roblox servers are down at a specific location.
Before attempting more complicated or time-consuming troubleshooting procedures, verify whether the issue is with the Roblox service. If so, just wait for the service to restart. The simplest way to check on Roblox is to go to the status page of DownDetector.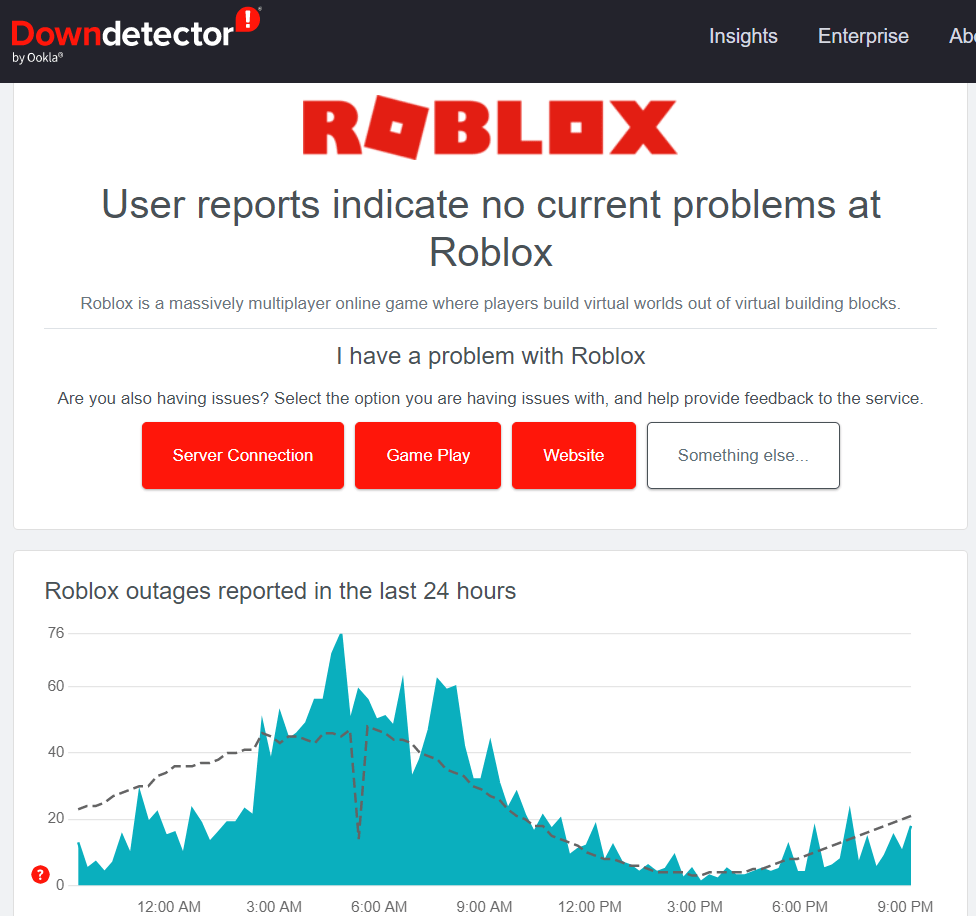 Conclusion
We hope this explanation of why Roblox is not working on your Android device has been helpful. As we've shown, there are many reasons why the app isn't working or loading properly, so we sincerely hope you were able to find a solution to your problem in this guide. Choose the Android Repair tool if you want a more sophisticated fix for Roblox not working on Android devices.
We hope the solutions in this article helped you resolve the Roblox not working problem on your Android device. Additionally, if you have any questions or suggestions, please post them in the comment section below.
If you've any thoughts on How to Fix Roblox Not Working on Android?, then feel free to drop in below comment box. Also, please subscribe to our DigitBin YouTube channel for videos tutorials. Cheers!