One of the most popular messaging apps today with more powerful text and voice features is Facebook Messenger, but what do you do if it suddenly stops working? For example, it might suddenly stop loading, or the chat heads won't show up when a new message arrives.
Some Facebook Messenger users have complained that the Facebook Messenger app is not working on their Android devices. If you find that you are unable to log in, use, send, or receive messages, you should read this article to learn a quick fix for the messenger not working problem on Android.
Top Ways to Resolve Facebook Messenger Not Working on Android
Your messenger may not be functioning properly on your Android device for several reasons, including a poor internet connection, server outages, configuration issues, issues with the updates, or software bugs. So, without further ado, let's get to work on the fixes.
Fix 1: Restart Your Device
So the first thing you should do when Messenger stops working is to restart your device. This is the preferred fix for a reason: When your phone is on, and active all the time, it almost always works. Your phone's operating system may become clogged by all the files and data required to make apps load more quickly, which may prevent apps like Messenger from performing as intended. Simply restarting your phone will clear the system.
Start by shutting down your device as usual after closing the Messenger app.
Hold down the power button until you see the power menu to restart your Android device.
Next, select "Restart."

Wait for your phone to turn back on to see if Messenger Not Working on Android.
Try launching the Messenger app to see if that resolves the problem.
Fix 2: Delete the Messenger App Cache
Another quick way to get Messenger to work again is to clear the app cache. This technique clears any data that's causing Messenger app bugs, much like restarting your phone would. You won't need to sign in again or re-set up Messenger because clearing the app cache only deletes temporary files.
Methods for deleting Messenger's cache on Android devices
Launch the Settings app.
Then select Apps on your device.


Now go to the "App management" section.

Select Messenger.

Tap on "Storage Usage."


Press "Clear Cache."

After you've cleared the app cache, relaunch Messenger. If restarting your phone and clearing the app cache didn't work, try another solution.
Fix 3: Check Your Internet Connection
If restarting your phone and deleting the app cache didn't solve the problem, look into your internet connection. Mobile apps like Messenger may perform differently when there are network connection fluctuations or hiccups, which are known to happen occasionally. Try turning off and then turning back on your modem for at least 15 seconds if you are having problems with your Wi-Fi connection. If you are using mobile data, check to see if you haven't gone over your plan's data budget yet.
Fix 4: Update Messenger App
If you haven't updated the Messenger app in a while, the easy fix is to install the most recent update through the Google Play Store. Using an outdated version of the Messenger app can occasionally cause it to malfunction.
Follow these steps to update the Messenger app on your Android device:
On your device, open the Google Play Store app.

Tap on your Account icon in the top right corner.


Then select Manage Apps and Device from the menu.

Tap on the "Updates available" option.

Look for the Messenger app in the list of pending updates.
Tap on the Update button beside it.

When the app has been updated, try launching it to see if that fixes the issue. If you'd like, you can also set up the app to automatically update, which will keep it always at its most recent version and free of bugs.
Fix 5: Uninstall and Reinstall the App
Simply uninstalling and reinstalling the app is another method for fixing a problem with Messenger that isn't working. This enables new data to be downloaded to your device and guarantees that the app is running at its most recent version. All you have to do is
Search the Messenger application on your application menu.


Then hold it to open a list of options.
To remove the app from your Android, choose "Uninstall" from the list.

Now, install the Messenger app again.
Open the Play Store.
In the search bar, type "Messenger" to find the application for installation.

Click "Install" as soon as the app appears on your front screen.

Open the application after installation to see if the issue has been fixed.
Fix 6: Log Out of Your Messenger Account on Every Device
There is a chance that Messenger won't function properly if you have multiple devices logged in at once. The solution to this issue might be to log out of Messenger on all of your devices.
Fix 7: Free Up Your Phone's Storage Space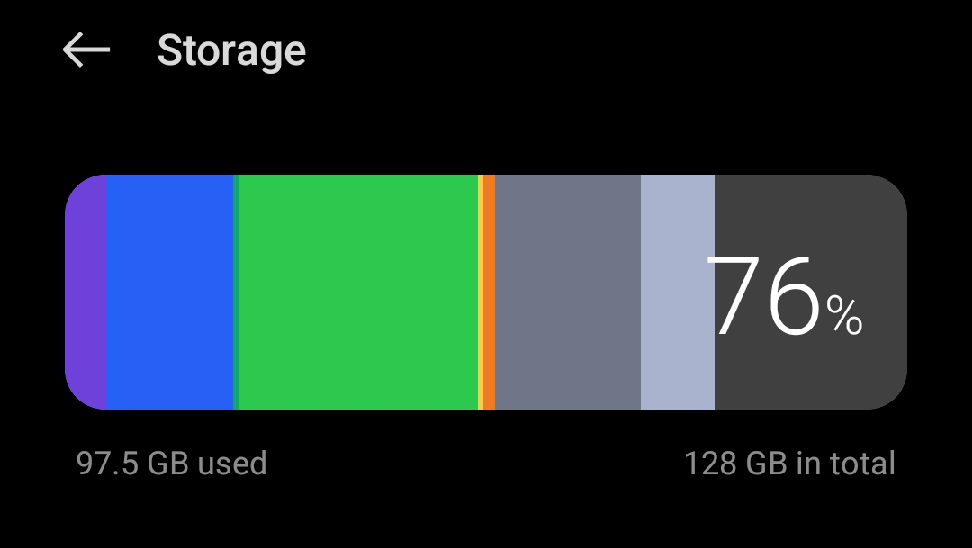 Messenger uses a specific amount of available storage space on your phone to store temporary files, just like all other apps. You might not be able to use the Messenger app if your phone's memory is running low. In this situation, you can free up storage on your phone by deleting unnecessary files. To make space for Messenger's files on your Android device, you can delete your photos, videos, apps, and other files.
Fix 8: Reset All Settings
Resetting all settings is your last resort if none of the earlier troubleshooting techniques worked. If nothing has worked so far, it's best to start from the beginning because some of your phone's settings may be the reason why Messenger is not working on your Android device. This approach erases all of your sound, network, display, and custom settings after the reset, but all of your files and apps are still present.
To reset all settings on an Android device, follow the steps below.
Open the settings app, then scroll down to System settings.

Select the Reset and Backup options.

Tap on Reset phone.

Now select Reset all settings from the menu.

The Messenger Not Working on Android issue should be fixed.
Fix 9: Call Facebook Tech Support Number

Contacting Facebook customer service is the most effective option if none of these eight approaches work. They can assist you in identifying the issue and resolving it so that the app functions properly on your phone.
Conclusion
Your issues with the Messenger app will be resolved with one or two of these troubleshooting steps in no time. We hope that using these troubleshooting tips will enable you to resolve some Messenger-related issues. We sincerely hope you found this article helpful. Please add any additional information in the comments section to benefit the other readers if we haven't already covered it. We will be happy to assist you with any questions you may have regarding the guide.
If you've any thoughts on How to Fix Facebook Messenger Not Working on Android?, then feel free to drop in below comment box. Also, please subscribe to our DigitBin YouTube channel for videos tutorials. Cheers!