There's no question about the popularity of PUBG across the world. Ever since it was launched, PUBG has witnessed tremendous growth in its fanbase. With a family of more than 5 million active players, it became one of the most famous Survival, Shooter games. However, it could not last long enough as the Indian government banned PUBG in India on 2nd Sept 2020 along with 100+ other apps. But it didn't make PUBG lovers wait long enough as it was soon relaunched in India within 10 months as Battlegrounds Mobile India (BGMI).
Within a year BGMI created a massive fanbase with more than 100 million registered users in the country. But as things looked to go right for the young gamers, the game was once again taken down on the government's order. Now, you won't find BGMI either on Google Play Store or on App Store. And with that being said, gamers are yet again searching for alternatives that could replace the absence of PUBG or BGMI.
Now, if you go on looking on Play Store or App Store, you will surely come up with a bunch of games from the same genre. Not to mention, only a few of them would manage to give you a similar experience to PUBG. Therefore, in today's article, we will be looking at some of the best alternatives to PUBG available for iOS. These games offer you a high-end user experience and provide you with similar gameplay as PUBG.
Best PUBG Alternatives for iOS
This list mentions some of the top-notch PUBG alternatives that are worth a try in 2023. If you are a PUBG lover who is in search of something similar to keep you engaged, this is the best place for you. In this article, we have included the best options that fulfill most of your expectations as a gamer. We will provide you with interesting and user-friendly gameplay on any iOS device.
1. Free Fire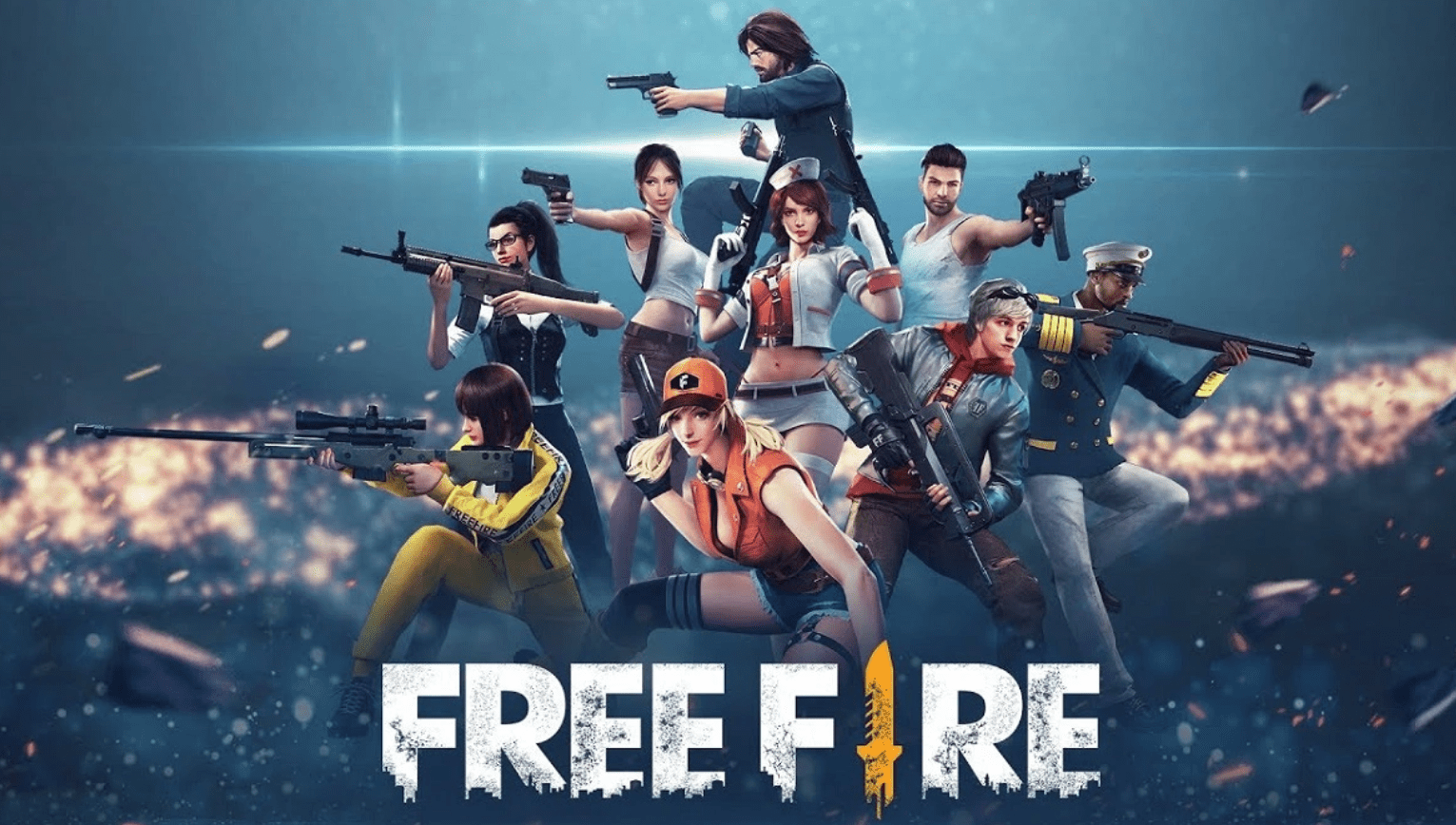 Now, if you are a true mobile gamer, you must have definitely heard the name Free Fire. Whether you love it or hate it, this survival shooter game developed and published by the Asian gaming giant Garena has already won the Esports Mobile Game of the Year award for two consecutive years now. Free Fire is a survival, shooter game with a similar gameplay to that of PUBG Mobile. The open-world aesthetics will remind you of PUBG plus the entire gameplay follows a similar path too.
In the beginning, you will be dropped from an airplane with a parachute. You can build a team of a maximum of four players and the matchmaking in the game is very efficient. It just takes a few seconds to find your players and form a team. Besides, a total of 49 players join in the battle royale games. These are basically quick matches held for 10 minutes only. But these short matches are idle for all kinds of players and are a great way to keep you engaged for a long time.
A few perks you get in Free Fire are easy weapon drops. Compared to PUBG and the other alternatives, you can easily find weapons on the map here. Moreover, vehicles are also present in dense numbers, so no matter wherever you are on the map, you can easily find something for your movement. In addition, Free Fire also has a death edition mode. This is a 2-player mode where players move in a vehicle and collects as many powerful boosters as possible. As a competitive mode, it gets very addicting as you start playing, and it is enough to kill some quality time.
2. Call of Duty: Mobile
Call of Duty: Mobile is quite a new FPS game launched for iOS devices. But it has already proved to be one of the biggest competitors of PUBG Mobile. Call of Duty was initially a computer game which is why many players start with low expectations. However, the entire franchise has worked equally on the mobile version as well. Therefore, this free-to-play game has a lot of surprises for you.
Talk about the mechanism, Call of Duty: Mobile is highly optimized to support all types of devices.  Besides, an intuitive interface along with highly efficient graphics offers a pleasant experience. Apart from that, it features absorbing gameplay and the battle-royale games are fun to play. There are a lot of in-game customizations that further boost your experience on both low-end and high-end devices. In addition, there are different multiplayer modes, and a variety of weapons and vehicles including tanks and helicopters to explore.
3. Modern Combat 5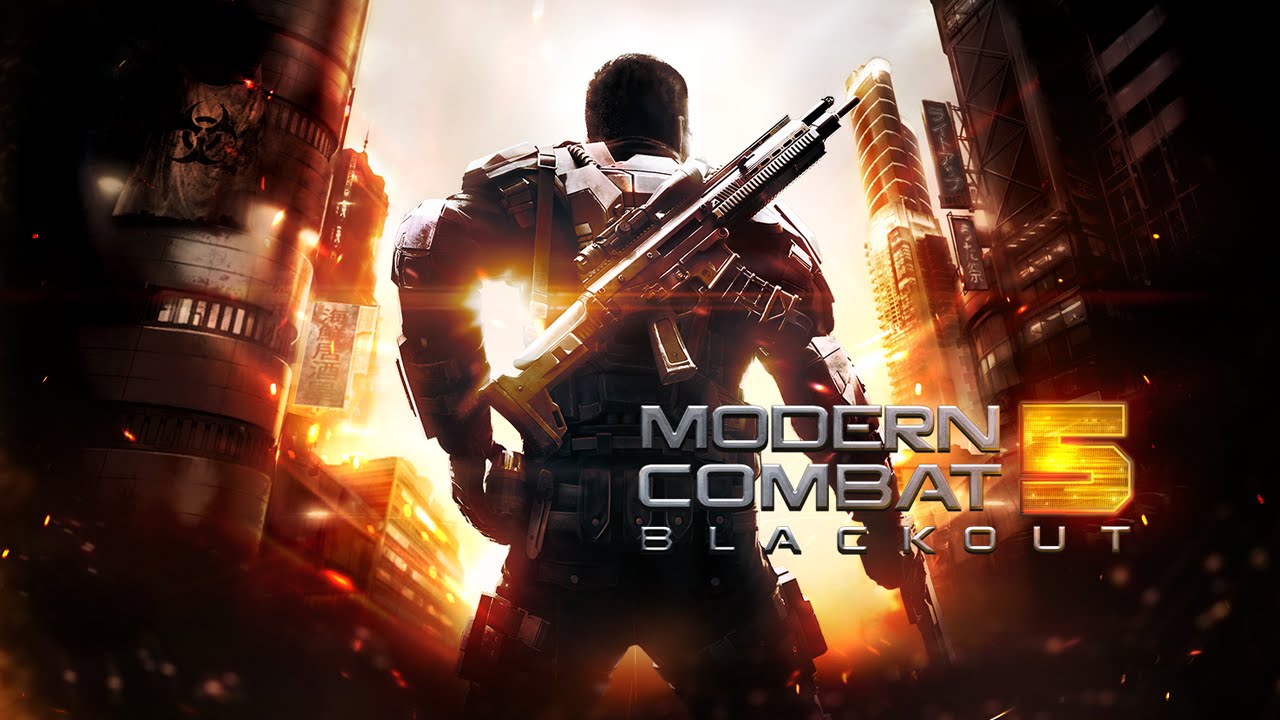 Modern Combat 5 is in a completely different zone. This mobile FPS shooter game is available for free on the App Store. The entire storyline of the game revolves around saving Tokyo from the militants by killing all the troublemakers. You can expect some fast-paced battles where you will be using all your skills and power to destroy your opponents.
Modern Combat 5 features four different classes, i.e., Attack, Recon, Heavy, and Sniper class. You need to unlock each class as you keep going deeper into the game. Besides, the variety of weapons and firearms will always keep you engaged and excited about the game.
What's even more interesting is its multiplayer mode that supports up to 12 players per unit. Plus, the various game types such as deathmatches, free-for-all, etc., offer a rich gaming experience. However, as of now, there exists a few bugs in the game that might interrupt the overall gaming experience. But keeping them aside, it is definitely worth a try if you are looking for a pure PUBG alternative.
4. Knives Out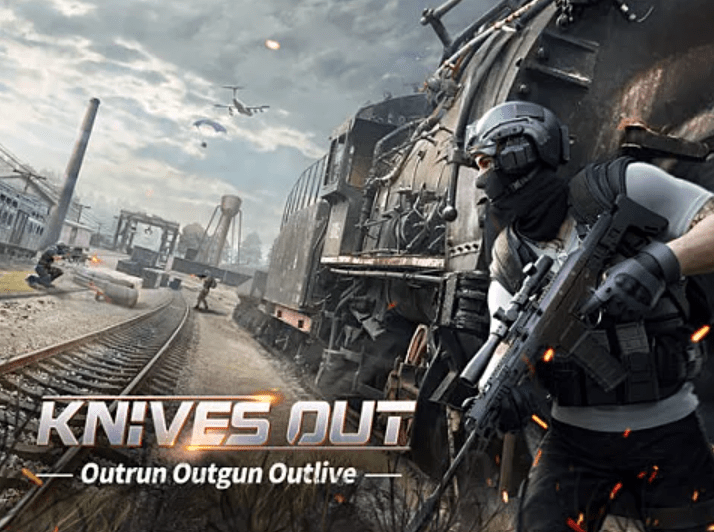 If you really miss the feel of PUBG and wish to experience a similar environment once again, Knives Out can be your pick. Although not an exact copy, there are many similar entities and functionalities that will remind you of the mechanism of PUBG.
In other words, it is also referred to as an enhanced version of the banned game. The game interface is very much alike with more customized maps and locations. Moreover, the gameplay is also similar where you need to enter the battlefield and stay alive till the end. A total of 100 players come into the battlefield, and you will need to make sure not to get hunted by your opponents.
Knives Out also enable a voice chat facility through which you can simultaneously chat with your teammates during the gameplay. Besides, the difficulty of the game increases as you close to the deadline in every match. It features hard-core battles and a great collection of weapons as well.
Final Words
In my final words, I would like to say that these are currently the best alternatives to PUBG you will find on the internet. Free Fire features great battle royales and multiplayer modes whereas Knives Out gives a better PUBG-like experience. However, if you want more hard-core battles, you can go for both Call of Duty: Mobile and Modern Combat 5. So, which one among them did you like the most? Also, let us know if you have some other suggestions that you feel might be a great PUBG alternative.
If you've any thoughts on Top 4 PUBG alternatives for iPhone, then feel free to drop in below comment box. Also, please subscribe to our DigitBin YouTube channel for videos tutorials. Cheers!