Avatars are much similar to doppelgängers of yourself in a cartoon form or any other vector that belongs to you, but in reality, it's not you. If you are a Snapchat user, you might have understood what I meant to say, aren't you? These days, some people on social media are not willing to show any real identity, and the most common way to know about them is to look at their profile pictures.
Some don't hesitate to put their details everywhere on the web. Well, established social media platforms like Facebook, Twitter, Instagram, Pinterest, Snapchat, etc. come under the exception to what I said earlier, but there are still not-so-famous social media and online forums that can't be trusted fully, especially when it comes to user's privacy and security of data.
That's why I recommend creating and using Avatars instead of your real profile image. The plus point of generating avatars is that no other person would be using them, and you can use them anywhere on the web; multiple times. Below, I have mentioned the best sites to create Avatars.
Best Avatar Creator Online Sites
Here are the Best Sites to Create Avatars Online to turn your Photo into Cartoons, Sketches, or Create a new one from Scratch with Tons of Customization.
1. Cartoonize
Cartoonize is probably one of the best sites to create Avatars for yourself. The amazing feature about this website is how smoothly and snappily it converts real photos into cartoon forms. If you manage a business, you can put your face on your products, for example, merchandise, cups, etc.
Nevertheless, you are able to convert photos into cartoons online, but the paid version is required to download the Cartoonize software on your Windows PC. There you can convert the images in bulk with much more special effect features. If you are looking to make simple avatars for free, you should definitely go for it.
Visit Cartoonize 
2. Portrait Illustration Maker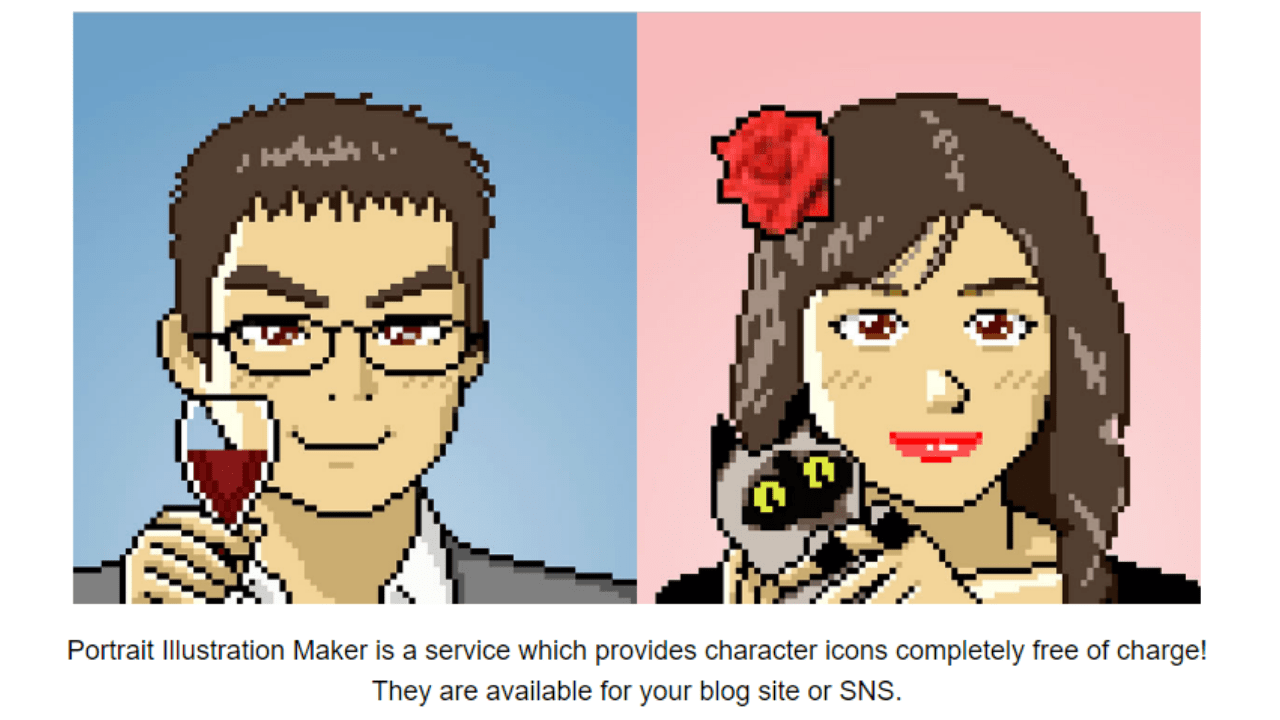 Portrait Illustration Maker is another cartoon Avatar maker website for creating quick avatars based on your gender. If you have never tried graphic designing, you don't have to worry about it as the site is beginner-friendly, and anyone can make Avatars without any prerequisite experience.
When you visit the websites, in the next 30 seconds, you'll start seeing tons of customization features. For example, if you want to add a hairstyle to your character, there are more than 90 different styles to choose from. In the same way, you can annotate other parts of the face as well. Must try if you're looking for a pure cartoon from the Avatar generator site rather than a sketchy one.
Visit Portrait Illustration Maker
3. Cartoonify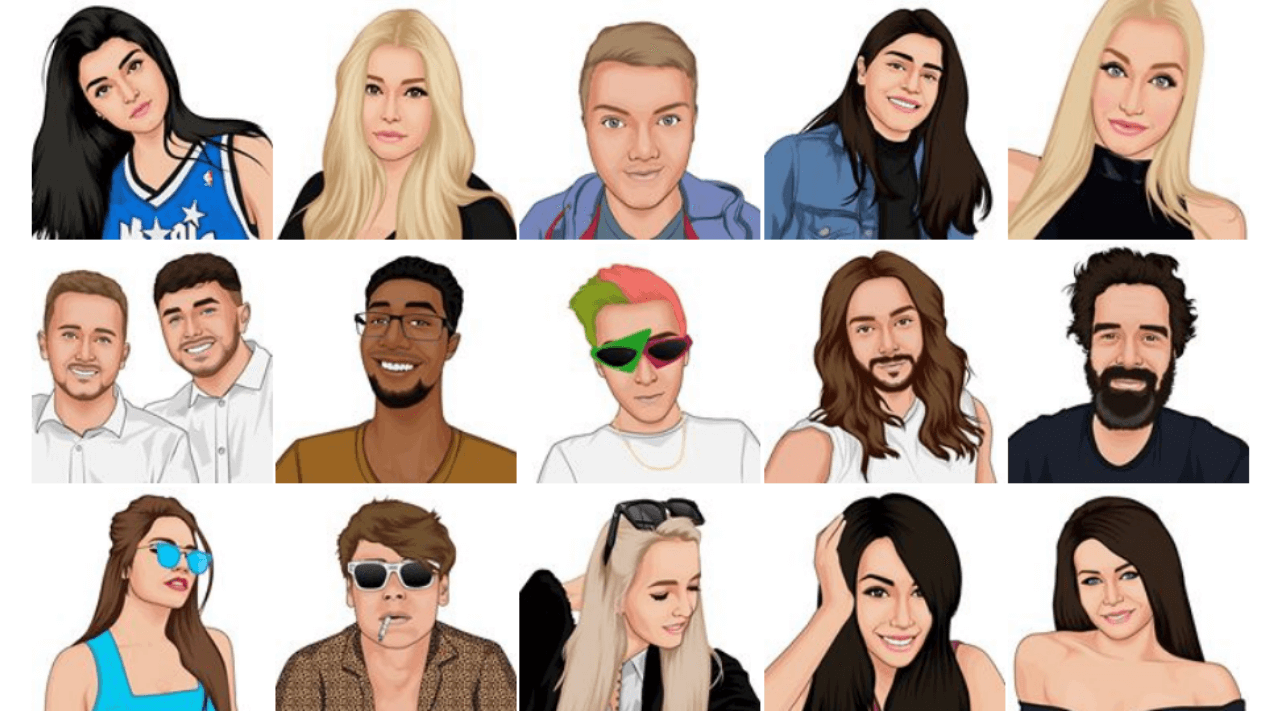 Cartoonify is an amazing Avatar maker website we have found quite helpful for creating cartoon images from real faces. It's kind of similar to Snapchat's Bitmoji. One of the fastest tools with more than 300 image customizing options such as the type of Nose you want to its size, color, etc.
There's nothing like a drag-and-drop thing here, all you have to do is click on different parts of a human face, and AI will preview it on the left side. The good thing is that you don't need to download any software on your computer, and images can be saved in SVG (Vector) or PNG format.
Visit Cartoonify
4. Canva — Avatars Smileys Icons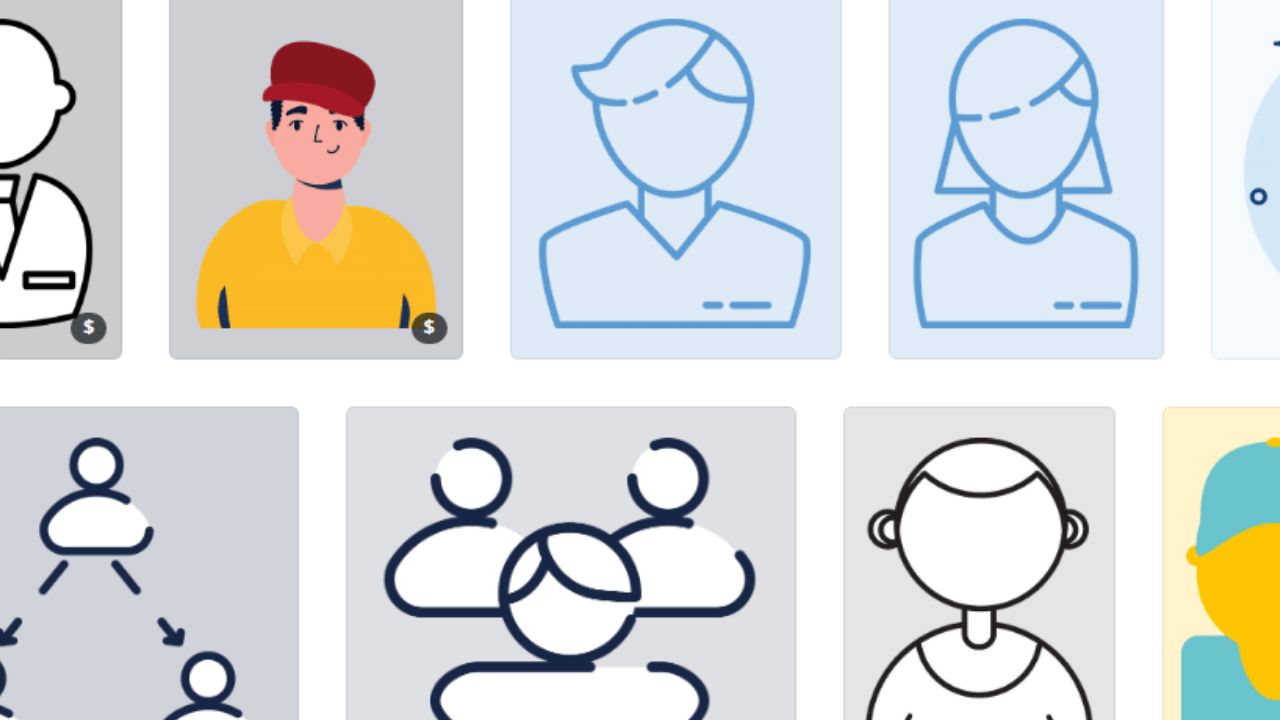 You must have heard about this amazing graphic designing tool and might be using it for projects sometimes. Most users see Canva as a tool for different prospects and types of work. But if you have never used all the features it has to offer; you'll be surprised to know that you can use it for making Avatars as well.
Though you cannot create a sketchy real-face Avatar, you may utilize its Avatar Smileys Icons section, where the team has already created hundreds of cartoon Avatars, and all you have to do to edit them in whatever way you like. Must try before going for other alternatives on this list.
Visit Canva 
5. Photolamus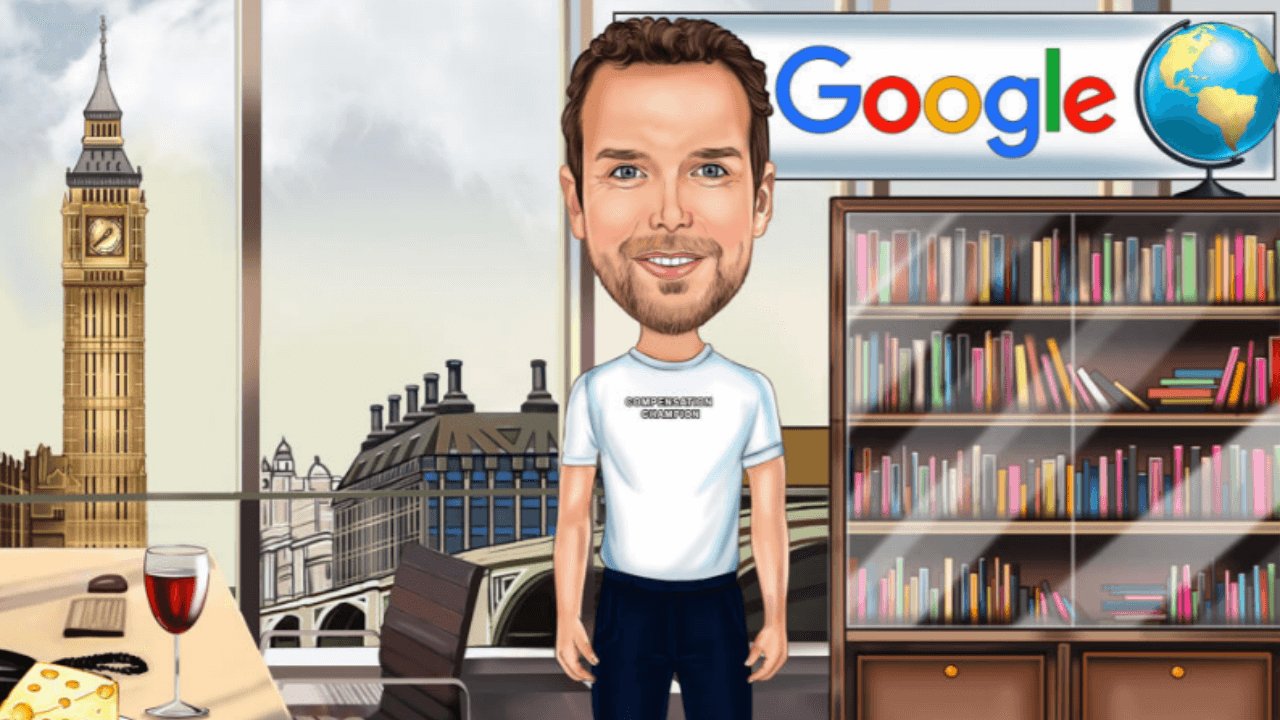 We have already covered sites to make casual cartoon Avatars, but Photolamus is one of the best among them to create caricature from photos. The drawings are quite accurate, colorful with portrait kind effect.
However, this great tool is not free, meaning you have to pay per image you create or send for caricature. The pricing is reasonable as the images will be crafted by real artists, they are very assured not to apply any AI filters or effects. For the latest pricing details and delivery, you may want to look at their website.
Visit Photolamus
6. Avachara 
Avachara is another Avatar maker website for designing simple cartoon images. There's not much difference from Cartoonize which we have discussed earlier, the site's UI is quite simple and good for those who are looking for making simple avatars.
All you have to do is to select the Avatar's gender, shape, eyebrows, nose, ears, and all other 100+ facial effects. They also have extra items such as glasses, spectacles, masks, clothes, and tons of different accessories to add to the Avatar. Unlike the Photolamus, the website is completely free to use.
Visit Avachara
7. Superherotar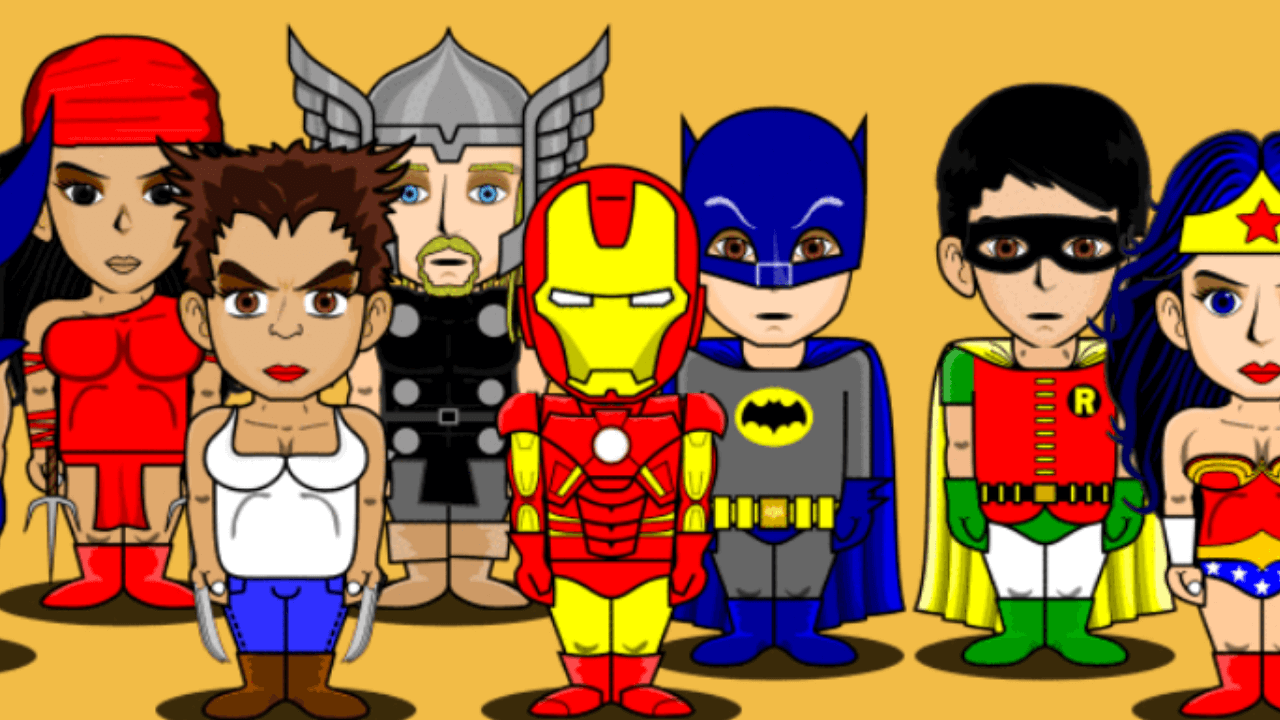 Are you a Marvel or DC Comics fan? Superherotar is one of the best websites out there to create your own version of a superhero and share it with the world. You can change how The Flash looks or how to give hulk a mustache, create a new superhero, and add it to your Avatars collection.
The process is much similar to dressing games, just pick the Superhero body parts and combine them, add extra accessories, and click on the button to save them to your device. Along with superheroes, they also have tools for creating Zombies, Vampires, Manga, Star Trek, Vikings, and Pirates Avatars as well.
Visit Superherotar
8. Doll Divine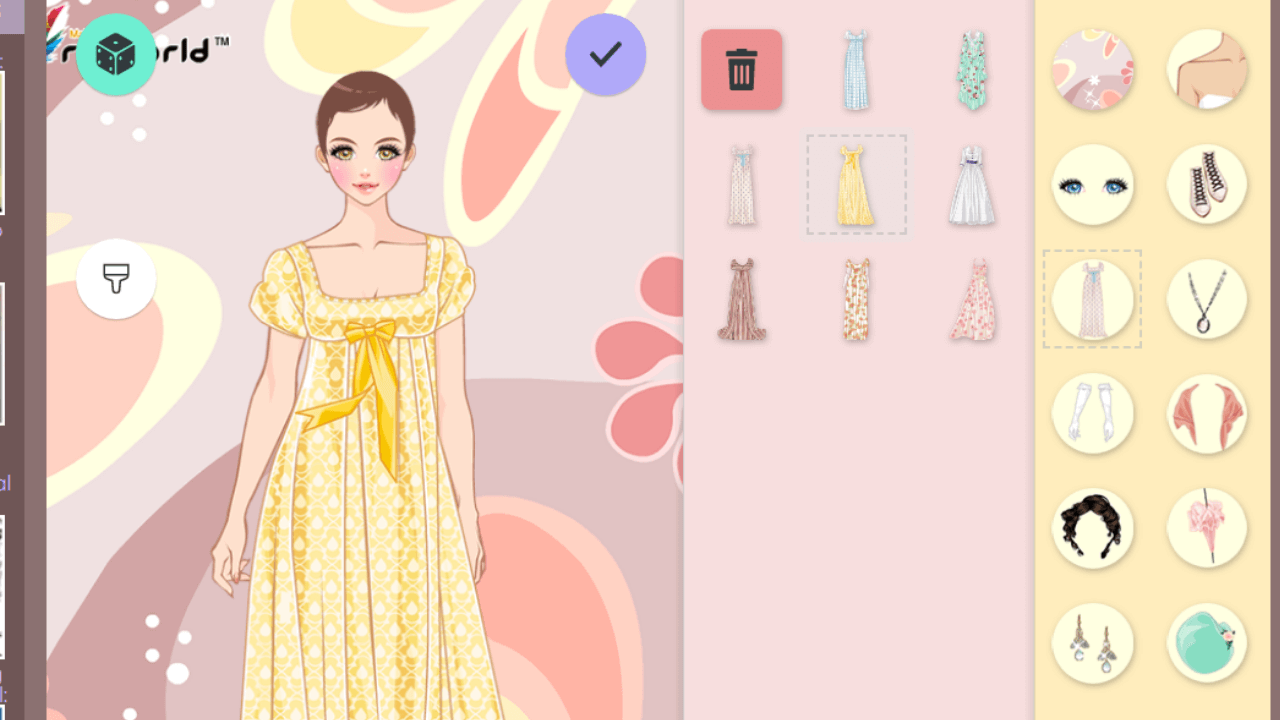 Mage Anime Avatar Creator (Doll Divine) is one of the best tools available to create Anime avatars. If you are a Manga kind of guy, this website has everything you need. Choose a boy or girl and start annotating them with tons of manga-based hairstyles, scars, skin tones, facial tattoos, and with more than 20 backgrounds.
The process of creating an Avatar is much like playing a dressing game on your phone, but there is no such option to download images, in this case, you can take screenshots from your smartphone, and if you're on a PC, chrome extensions will help you with that. Also, make sure Adobe Flash Player is not blocked for the site to work.
Visit Doll Divine
9. Charat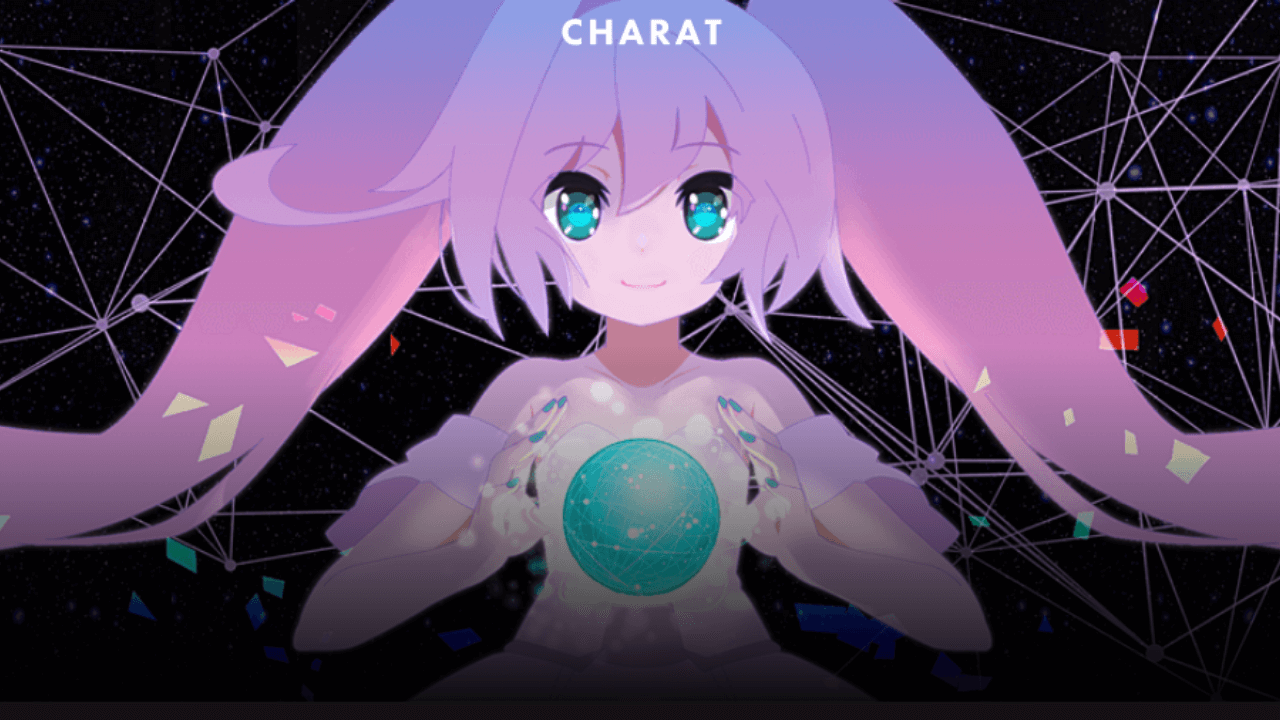 Charat is a site based on Japan's Chibi Characters. The interface for creating Anime avatars is simple and easy to use. The good thing is that the characters are pre-made, and you just have to customize them with various beautifying expressions, skin tones, etc.
Just like any other manga Avatar creator tool discussed so far, Charat gives you full control over your designed character. As you get finished with your Avatar, you can further share it with Facebook and Twitter by clicking at the photo icon at the top right of the creator board.
Visit Charat
10. Dude Factory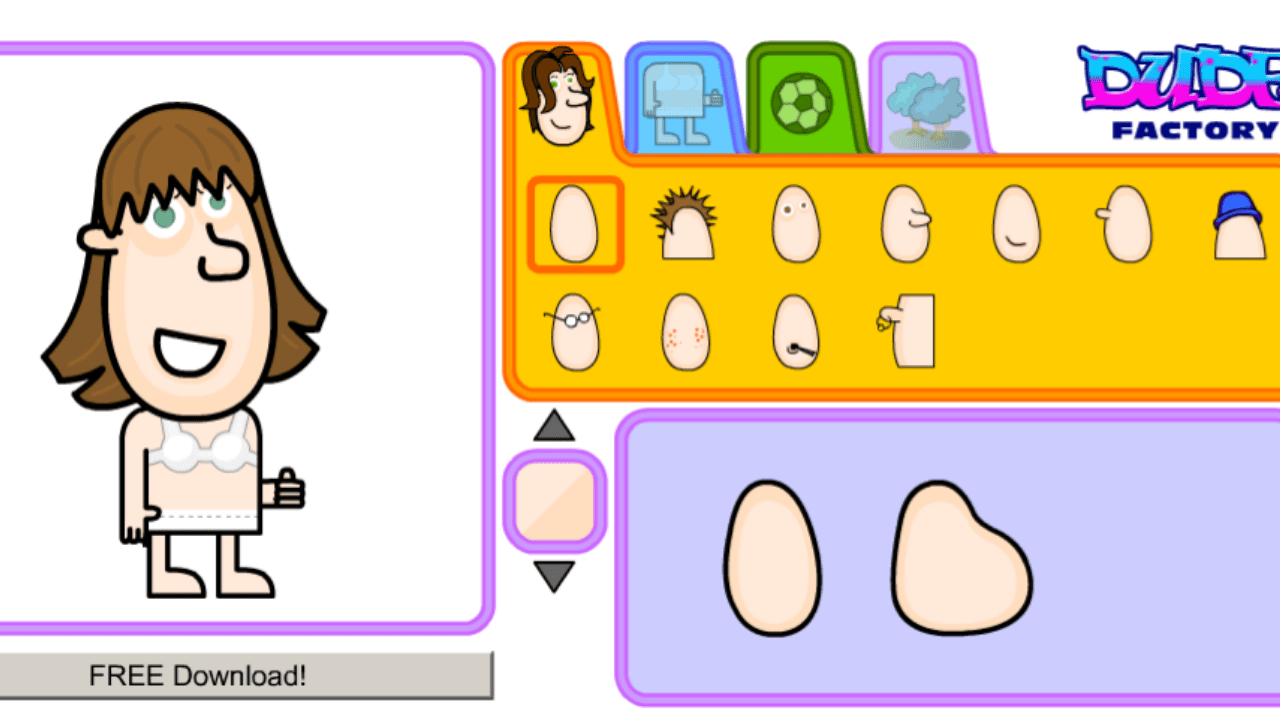 Dude Factory is one of the basic sites to create Avatars free of cost. If you are just wondering what Avatars might look like or just changing your social media profile photo for a short period of time and you don't have any glorious photo of yours to put on, then go to Dude Factory and create a random new Avatar in seconds.
The site is easy to use, and creating Avatar is just like drawing a circle on paper and filling it with red color. Although you might not see more customization options there, it could be a great choice for creating simple Avatars. As for now, they have 3 background themes, 5 items, 3 pairs of clothes, and over 10 facial effects.
Visit Dude Factory 
11. DoppelMe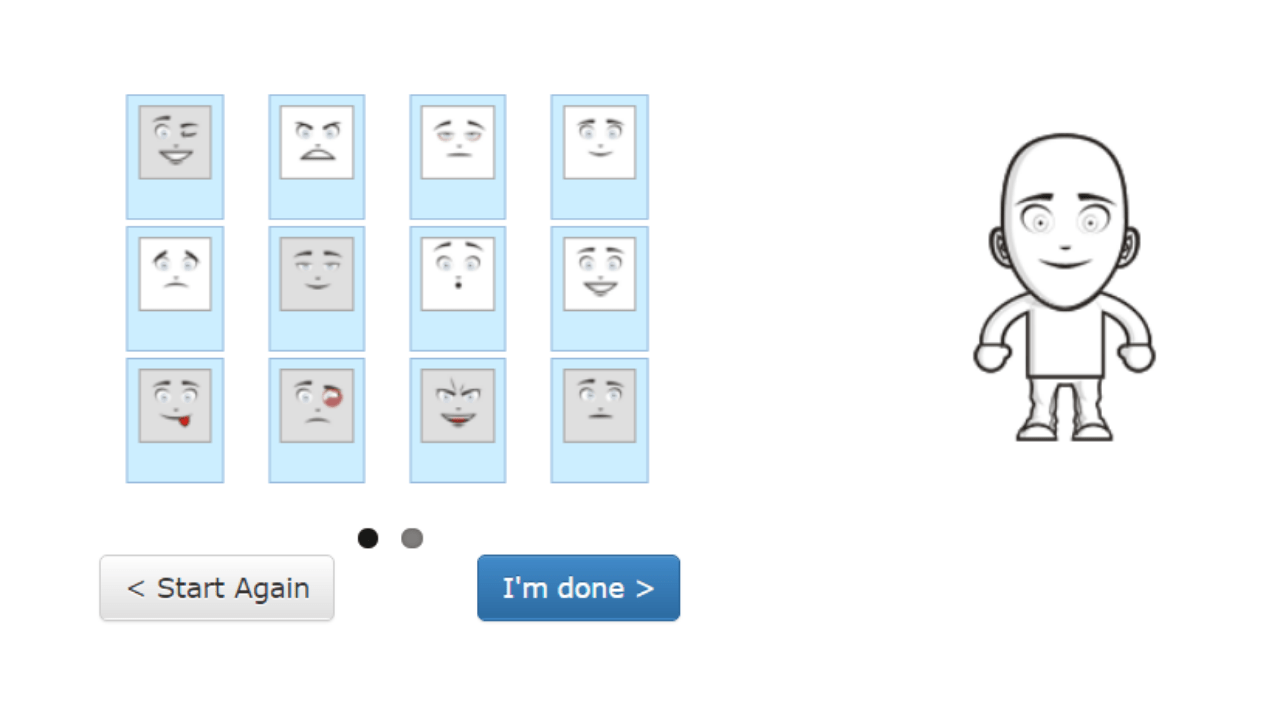 You can easily create mini dynamic Avatars using the DoppelMe site. Unlike other sites where Flash must be enabled in order to work further, you don't deen anything like that here. Start from the beginning, choose the character's gender, skin color, and eye color.
Then the screen will present you with several more options such as facial expressions; choose from angry, sad, happy, and sleepy faces. Put some clothes, give your character an item, and you are ready to go share it with your family, Facebook friends, or anywhere you want.
Visit DoppelMe
12. Freepik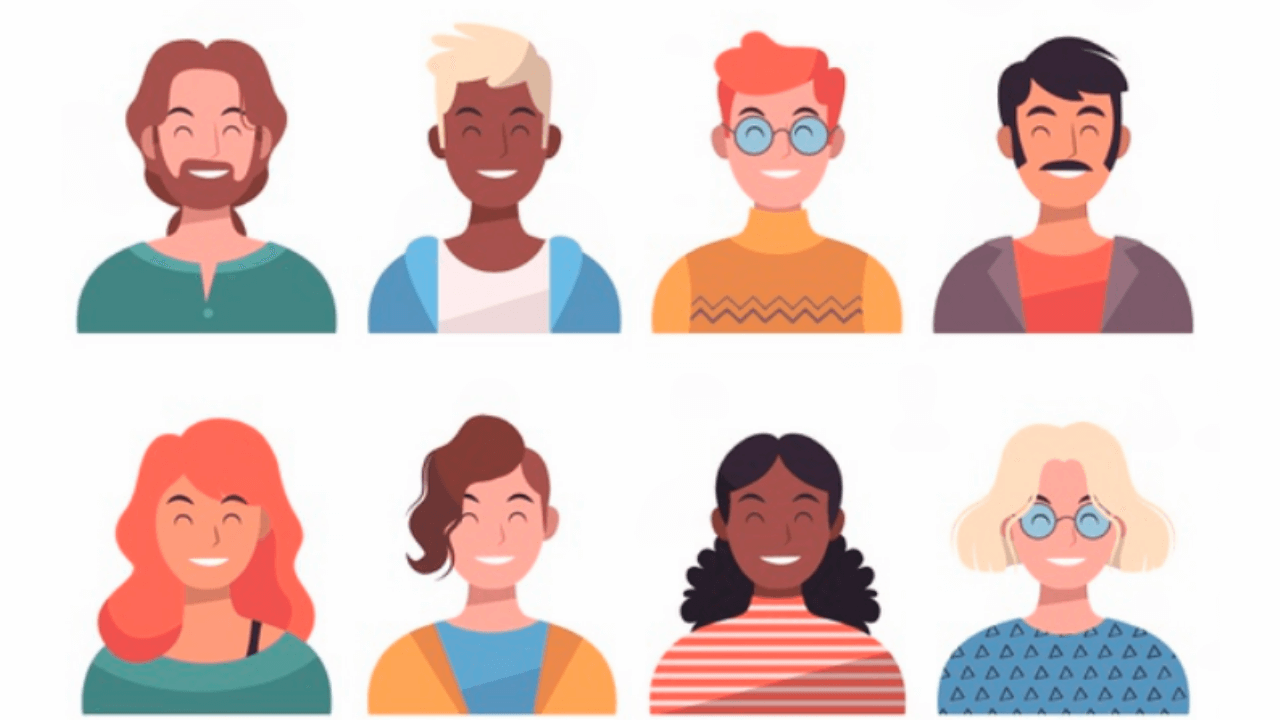 We have already discussed the best Avatar maker websites, but why don't choose a ready-made photo instead of creating them? Well, if you are thinking like that, Freepik is your solution. They have over 6000+ avatars that are ready to download for free.
The number is in the thousands, and unlikely your selected Avatar is going to clash with your friends. They have tags to help you find the perfect character for yourself. Some vectors come under the premium category, but most of them are free to use.
Visit Freepik
13. My Blue Robot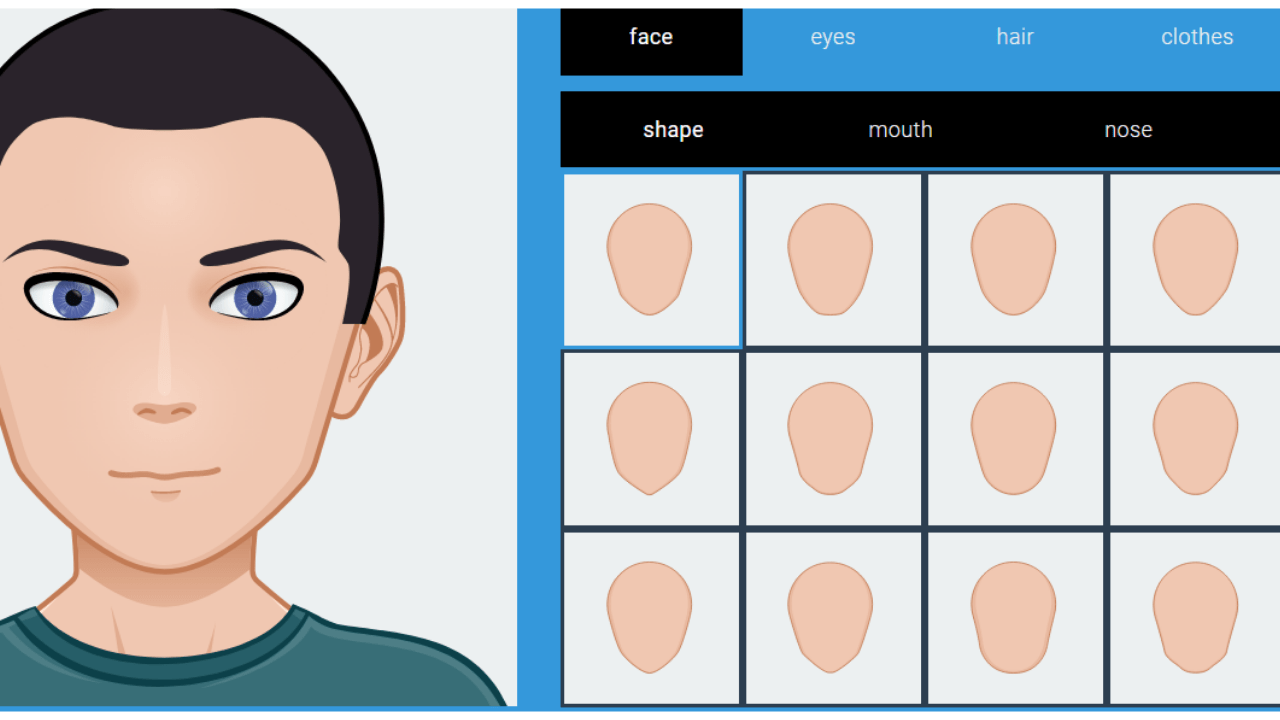 My Blue Robot is one of the top websites to create Avatars but has limited things to offer as compared to its alternatives. But that doesn't mean that you can't generate a perfect vector; it all depends on your imagination and some clicks from your mouse.
There are a few things that you can do to finish up, for example, choosing the gender and then annotating it with different effects, and items. You can also work with a special part or area of the character's face.
Visit My Blue Robot 
14. Voki
Voki is much similar to other sites on the list but still a bit different because of its voice feature. You can give your character the ability to speak, just like in any anime movie. Actually, it's an educational tool but can be used to create Avatars as well.
You can create incredible avatars through your imagination and creativity. The site is free but for a more wide range of looks, opting for its premium version is not a bad choice. But make sure to use the full potential of the free version as well.
Visit Voki
15. Face Your Manga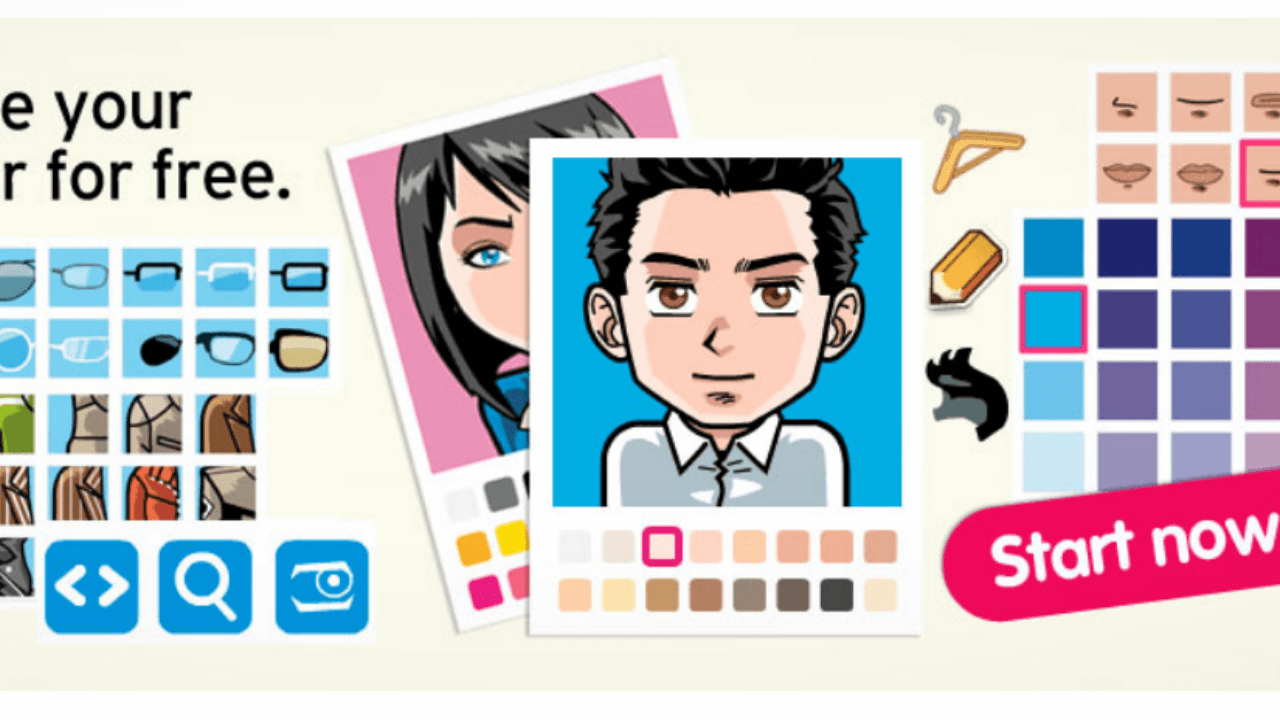 Just from its name, it is absolutely clear that you have to give a new face to your Manga, thus customizing the Avatar through different kinds of facial effects, expressions, scars, and all other tons of annotations.
All Manga fans around have been using this website for years and have already created over 14 million different characters. So, It's time to wake up the cartoonist sleeping deep inside your soul as well and bring a new Avatar into the world.
Visit Face Your Manga 
16. Avatarmaker
With so many options to choose from, it definitely becomes difficult to make a choice. But give it a try to this app; you can create your avatar in 4 styles free of cost. Customize features such as facial features, hair color, clothes, and more; you can create a complete character.
Go to this site: https://avatarmaker.com/ to create avatars online for free. This tool is super easy to use, and you can also start using it without having special skills for design. Just put your imagination to use and create your avatar.  
How to make an online avatar? Just go to, the avatarmaker.com website then selects the male or female gender, and start for a customized avatar. Once done, please download and save it on your device.
Visit AvatarMaker
Conclusion 
So, these are the best sites to create Avatars online. One can use them on various social media sites or where you don't want to use your real profile image due to privacy reasons. Social media sites such as Facebook and Twitter are kind of safe, but there are certain forums and community blogs where it's not advisable to put your real identity.
Most of these sites are free of cost, and you can create as many Avatars as you want; however, there are certain sites like Canva and Freepik that you don't want to miss out. You definitely don't have to pay for the characters to create, but if the sites ask for it, make sure to check current pricing details. You can also share your experience with any of these sites mentioned above. Just comment below!
If you've any thoughts on 15 Free Avatar Creator Sites Online You Shouldn't Miss, then feel free to drop in below comment box. Also, please subscribe to our DigitBin YouTube channel for videos tutorials. Cheers!