Discord is a voice and text chat platform mostly famous in the gaming community. Discord allows you to create your own servers by which you can connect to your audience. These servers are highly customizable; you would know if you have a server already.
But sometimes, managing these servers becomes quite a complicated task. Every server has a different task, so they likely need to get managed timely. Here, Discord bots become useful. Discord bots are pre-designed programs that are used to automate a particular task. These bots are also used in managing chat functions.
Best Discord Bots to Enhance your Server
Here are the Best Discord Bots that help you improve your Server, so it is Very Important to choose the Right Bot for your Server. 
1. ServerStats Bot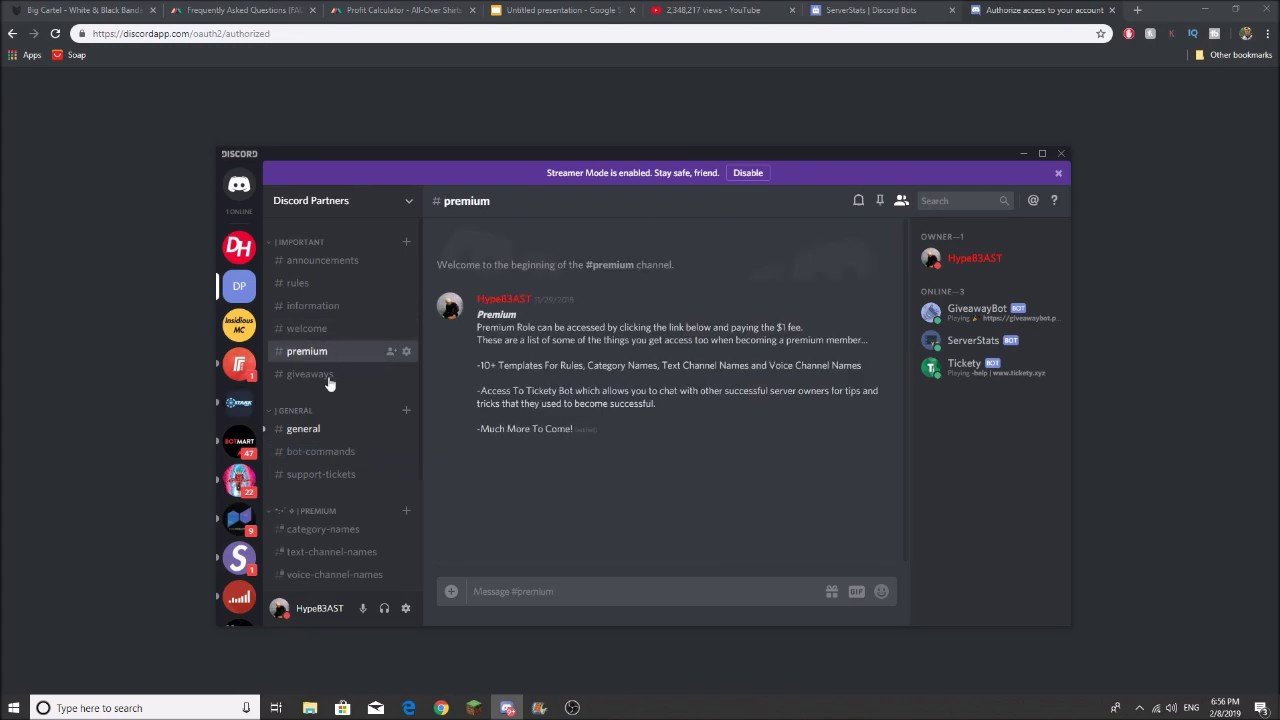 ServerStats works similarly to its name. It tells you all the stats of your server, including the total number of members, bots, streamers, moderators, boosters, etc. Suppose you have a big server, then it becomes so much handy and also helps in progressing your server. Serverstat bot is very easy to set up just by using the s/setup command.
ServerStats is also very customizable, you can easily rename all the counters of the bot, just like changing a Discord server name, and the bot will update all things accordingly. Moreover, this is the best bot by which you can check the growth of your server.
Add ServerStats to your server.
2. Rhythm Bot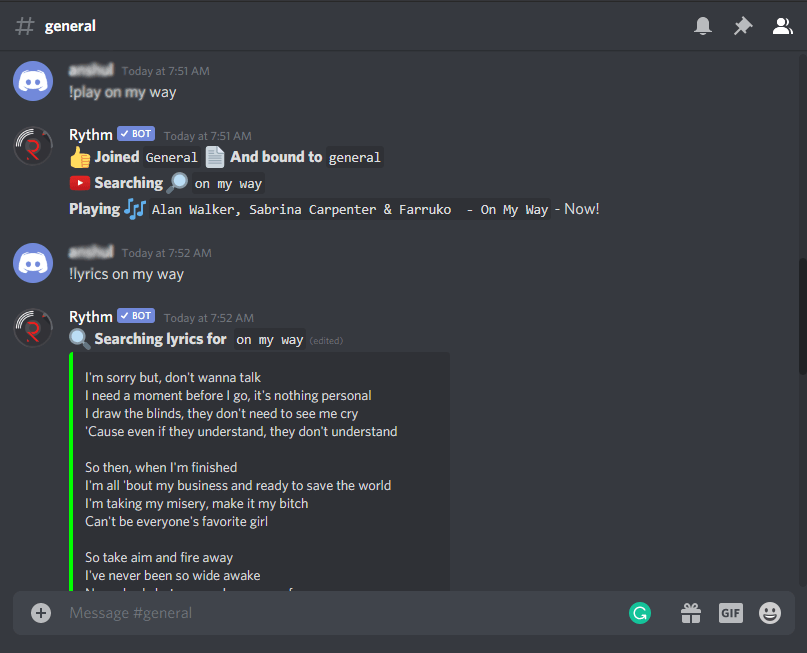 Rhythm bot is a music-oriented bot for Discord servers. The commands of this bot are very simple, which makes it easy to use. The main purpose of this bot is to give the best quality of music. Rhythm provides music from various streaming platforms like Youtube, Soundcloud, Twitch, etc.
In this bot, you will not find any kind of music lag, which you may have seen in other music bots. Also, this bot is currently used in more than 9 million Discord servers.
Add Rhythm to your server.
3. Mundae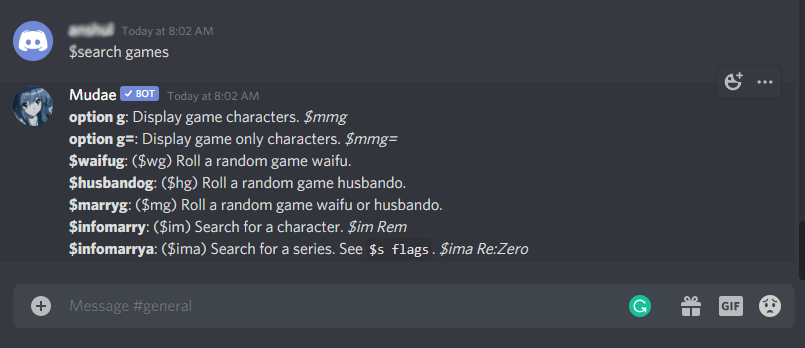 Mudae bot is mainly all about anime, and if you are an anime fan, then this is a must-have bot for you. This Discord bot contains many anime and gaming characters. You can use these characters and customize them according to your needs. This is also known for multiplayer games, and you can also play with other characters.
There are more than 35000 anime characters present right now. You can play multiplayer games within your server, like word-based games or quiz games. It also has a pokemon game where you have to catch different pokemon.
Add Mudae to your server.
4. Sesh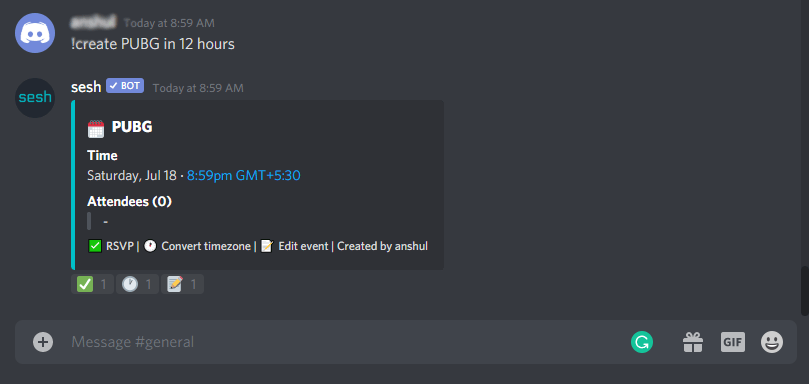 Discord does not give any option to schedule things. Sesh is a calendar bot for Discord. The main use of this bot is to create a schedule for events, and polls, and also works as a time zone converter. The configuration of this bot is very easy and useful. You also have the option to create events through the Google Calendar and post them here.
Whenever you schedule any event for gaming, it will automatically notify all other members according to their time zones. So, if you want to use a full-featured calendar in Discord, then this bot is a great option for you.
Add Sesh to your server.
5. MEE6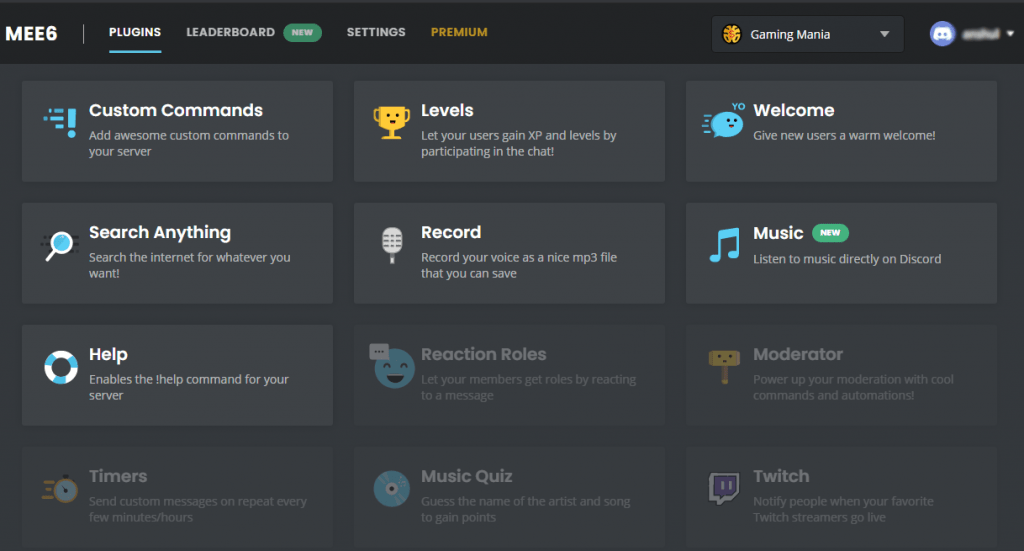 MEE6 is a general-purpose Discord bot. With the help of this bot, you can define different commands like automatically giving or removing roles from the members, sending messages, sending welcome messages, and many other features.
Mee6 also helps you to create automated actions for managing the members of the server. For example, If any user is spamming the server, you can automatically ban or remove them. The most active users can reward with XP upgrades through this bot.
Add MEE6 to your server.
6. GAwesome Bot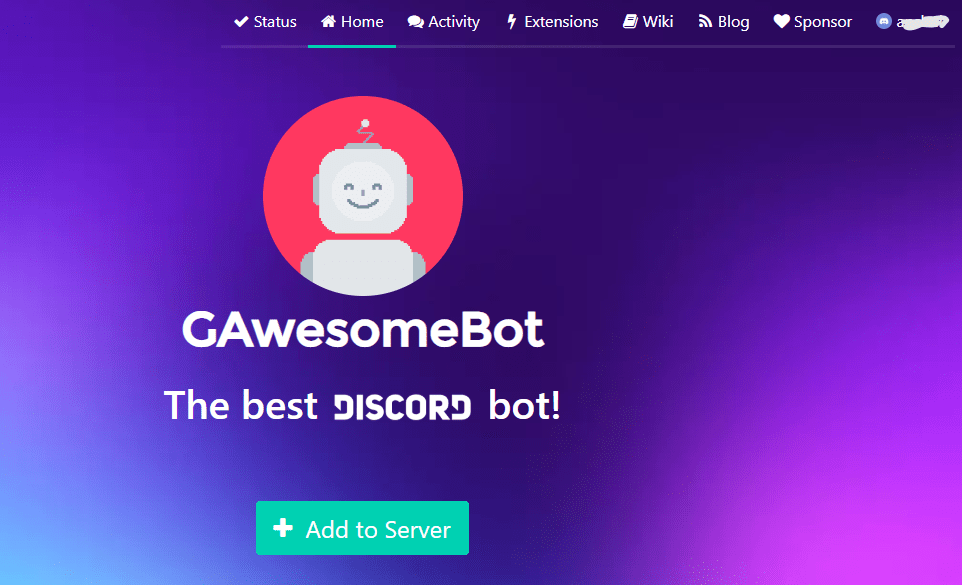 GAwesome is a very useful chat support bot in Discord. This bot comes with so many customizable commands which you can configure at any time. It is one of the best bots to moderate chats on your server. It also comes with some fun features which can help you to engage your users regularly.
You can also use this bot to remove users who are posting inappropriate content. This bot also comes with some useful internet tools. It means you can use this bot to get results from Google, Youtube, Wikipedia, etc.
Add GAwesome to your server.
7. Dank Memer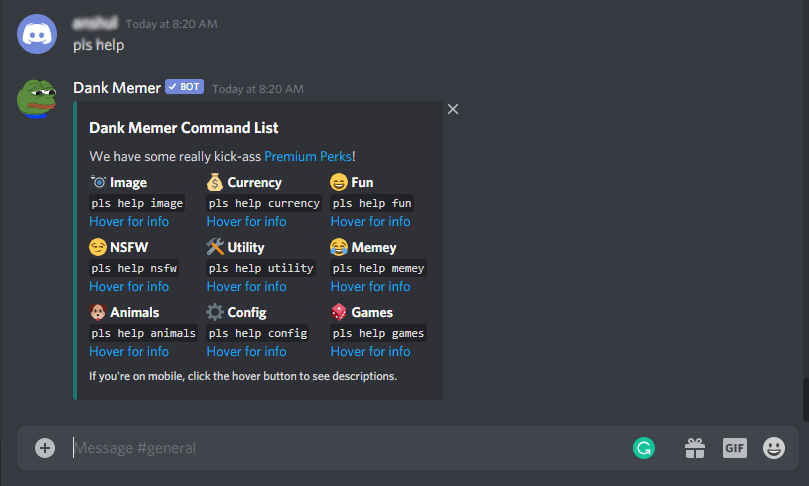 Dank Memer is the bot for meme lovers, and it's all about memes. This bot helps you to find memes from the internet and post in the group, used to create memes easily, and comes with some specialized commands only for memes.
You can also configure Dank Memer bot to find the dank memes easily. Some of them can be illegal or too much dank that may cause a problem in your server. So you can set those keywords and images by which it can automatically delete them.
Add Dank Memer to your server.
8.  Carl GG Bot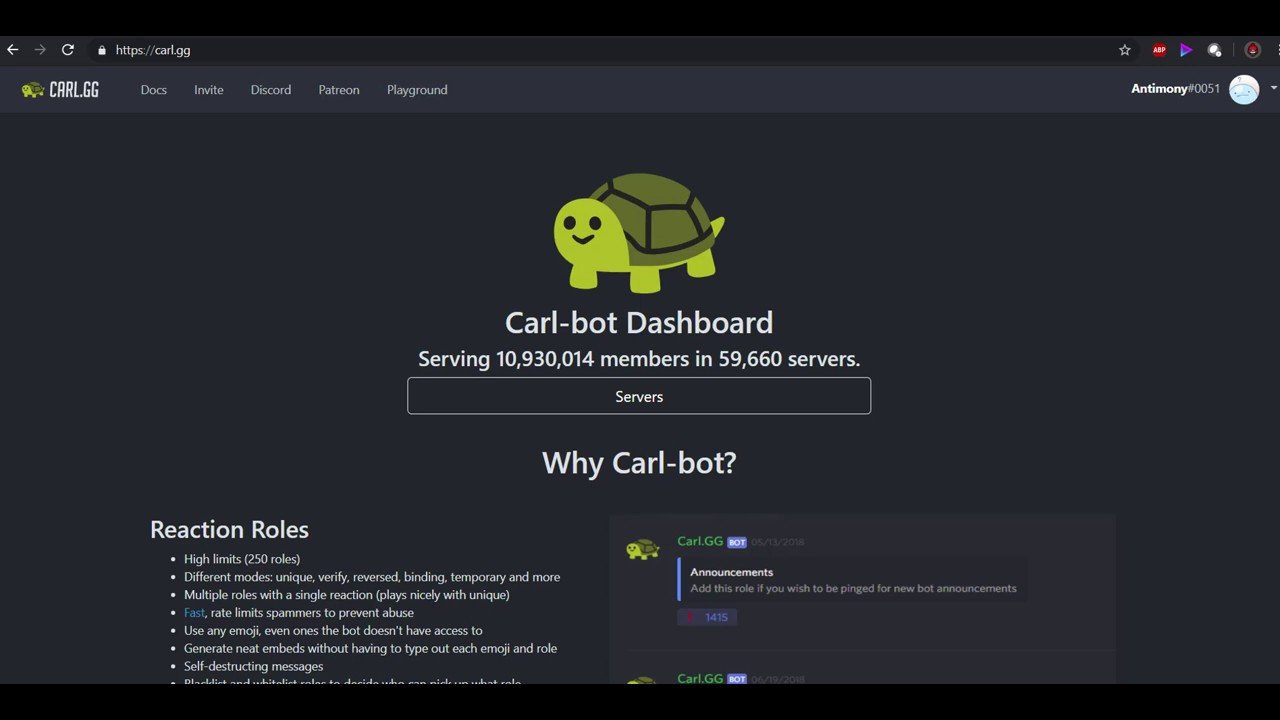 Carl.GG is in one Discord Bot. It performs a number of functions naming it a must-have on your server. It is a fully customizable and modular discord bot featuring reaction roles that helps assign the users, moderation, warnings, bans, logging, custom commands suggestions, lockups, music, high uptime, autoroles, embeds, starboard, autofeeds, repeating messages, reminders, triggers and more.
Add Carl.gg to your Server
9. GameStats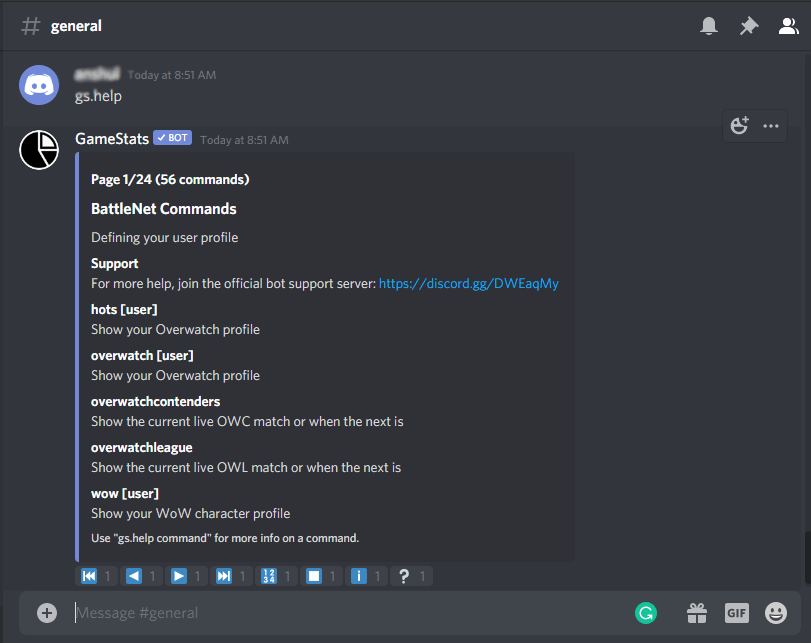 This bot works similarly to its name. You can use this bot to set up your gaming profile with your friends and track and share all of your game's progress with them. You can integrate this bot with some of the popular games like PUBG, Rust, Rocket League, Fortnite, Paragon, World of Worships, Xbox Live, etc. The commands of this bot may not be that much easy, but you can get used to them when you use them regularly.
Add GameStats to your server.
10. Trivia Bot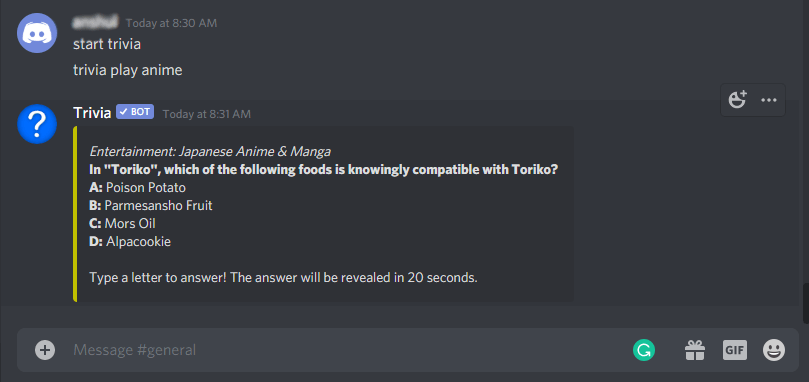 Trivia is an official bot for all trivia games in Discord. You can choose between a wide variety of multiplayer games from trivia. There are about 24 categories, which include 3000  trivia questions grouped in this bot. Some of the popular categories are sports, video games, anime, etc.
There are also trivia related to science and technology, which can help you to enhance your knowledge or learning. The commands on this bot are also very simple. If you want to check all the commands, then you can simply type 'trivia help,' or for starting the game, you can use 'start trivia'. You should surely try this.
Add Trivia to your server.
11. Dyno Bot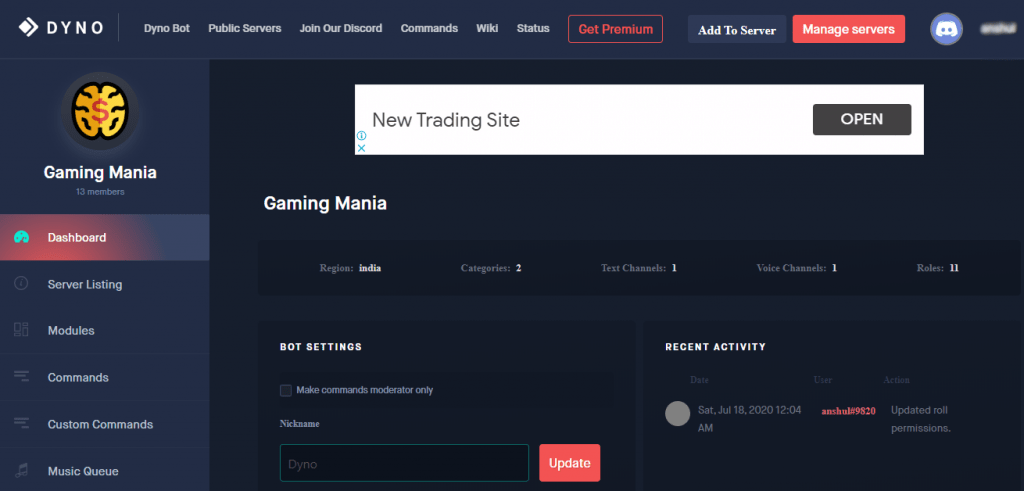 Dyno Bot is quite a popular Discord bot. This bot can be used to increase the capabilities and functions of your server. It is built with so many features and is fully customizable. It gives you control over so many things like using a dedicated dashboard, automatic moderation, Muting members, bans, etc.
Dyno is also useful for giving notifications whenever someone joins, leaves, or is removed from the server. This bot can also be used for streaming music. If you have a new server, then you should try this bot.
Add Dyno Bot to your server.
12. Guilded Bot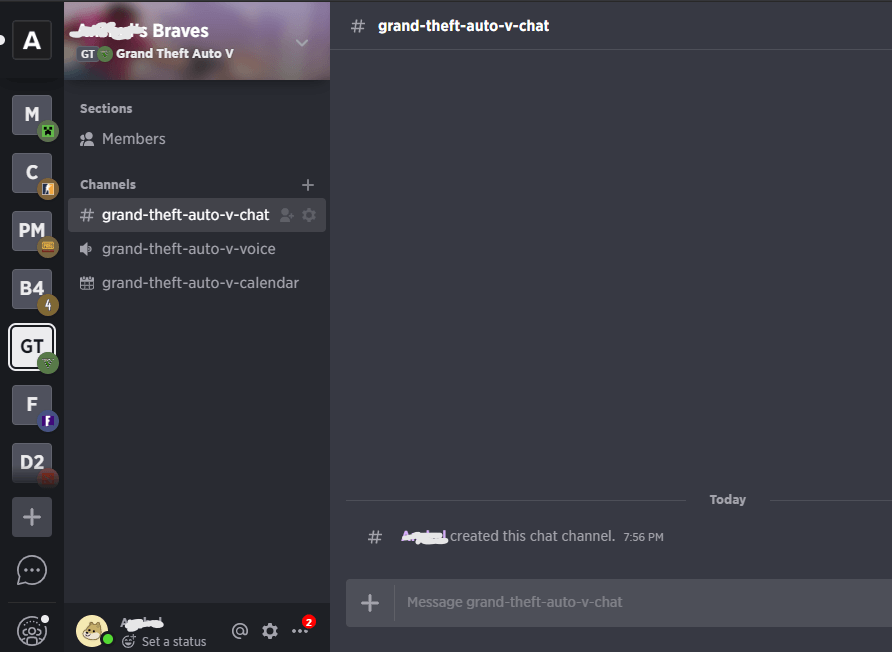 Guilded Bot is for those who play team games like PUBG, DOTA 2 or Call off Duty. You can integrate Guilded Bot in your Discord server and then can help teams to get new players, improve gameplay, and complete missions accordingly.
This bot also gives you an option to manage your team's performances through the Guilded Dashboard, which you can also access through the Discord server. You can also use Guilded bot to post any updates, and can also schedule any event for gaming or discussion.
Add Guilded Bot to your server.
13. YAGPDB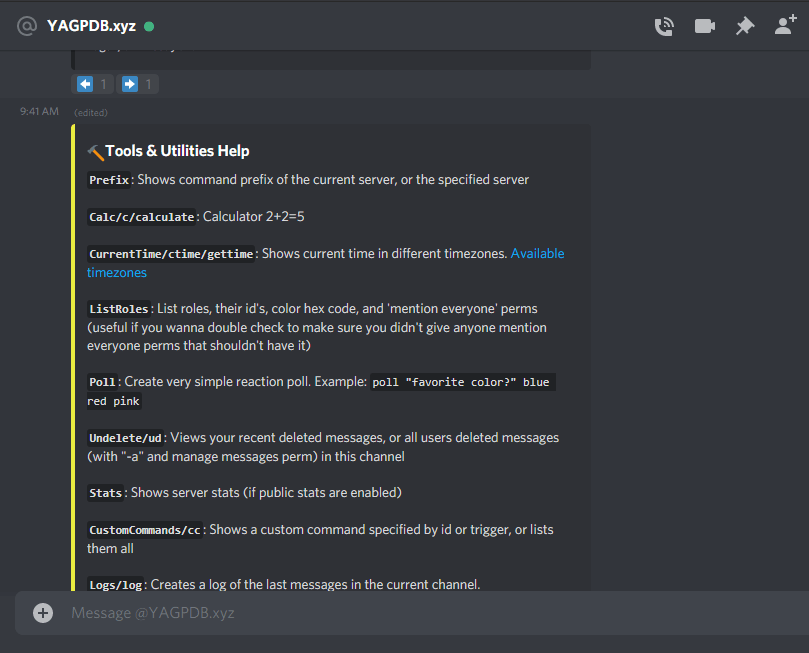 YAGPDB is a custom modular bot in Discord that can be used to manage different types of tasks on your server. The main use of this bot is moderation, assigning roles, and automatic responses. It is also similar to other general-purpose bots, but it comes with so many new features.
One of the best features of this bot is automatic moderation, and it allows you to mute, ban, or remove members from the server if they do any violation. There is also an option by which you can assign multiple roles to you or other users simultaneously.
Add YAGPDB to your server.
14. Discord Translator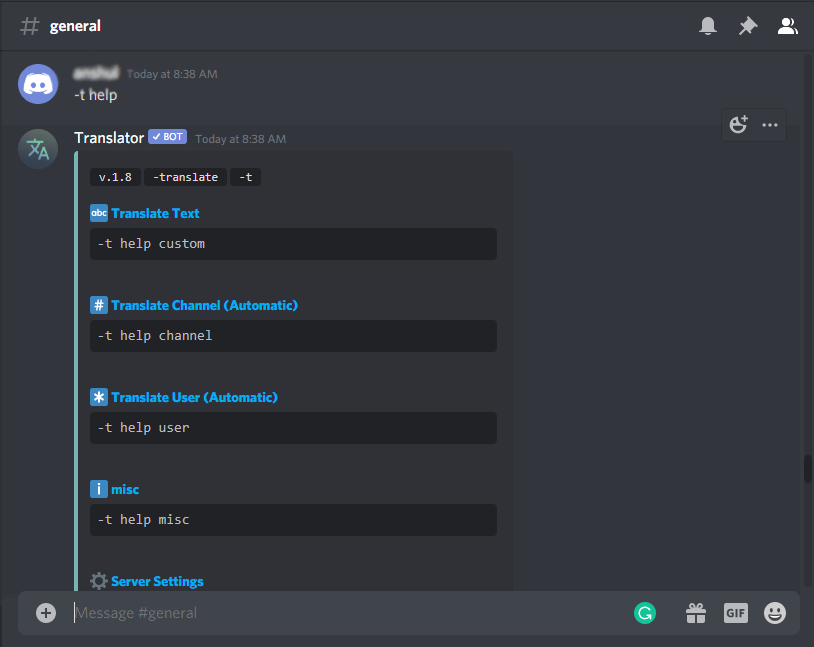 If you have a server in which there are members from all different countries and regions, then you might have faced problems regarding the language sometimes. If you are playing any multiplayer game, then it also becomes hard to connect with your fellow partners.
This problem can be easily fixed by the Discord translator bot. This bot allows you to type in any language you know, and then it will translate it in whichever language you want. You can also use a command by which your message will be translated into multiple languages at once.
Add Discord translator to your server.
15. Zandercraft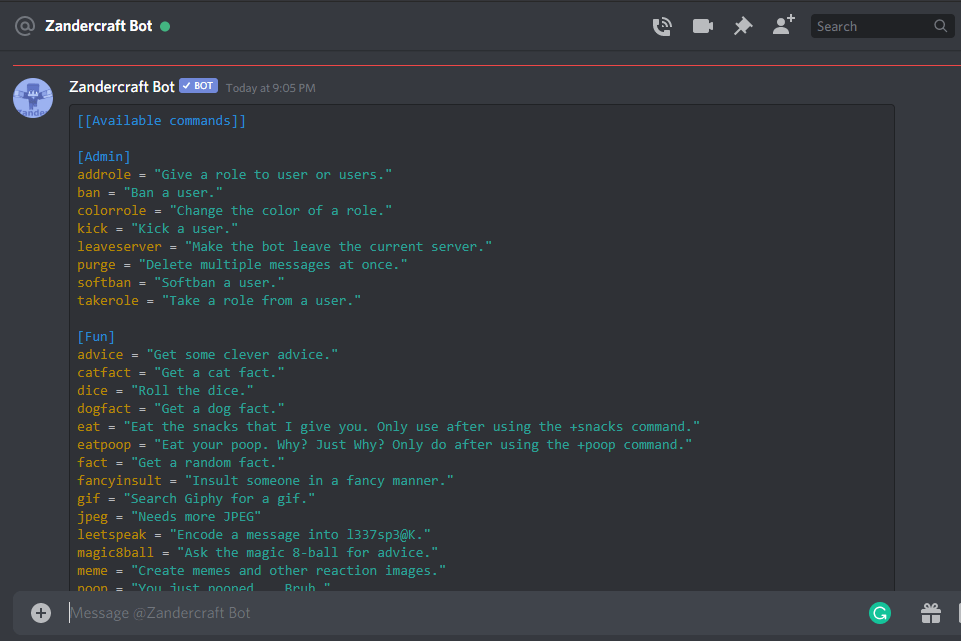 Zandercraft bot is mainly related to music and video tasks. Their officials say that this bot is mainly about productivity, chat, GIF, and some Fun. But the main feature for which it is used is it's the ability to play extra HD videos and HI-FI music. The commands on this bot are also very simple.
If you want to listen to any song, you can just type '+music <play/pause>' to start or pause the music. The main sources from which it gets music is Youtube and Soundcloud. If you want to add any song of your choice, then you can also use +request <song name> to add any song in your playlist.
Add Zandercraft to your server.
16. Pokecord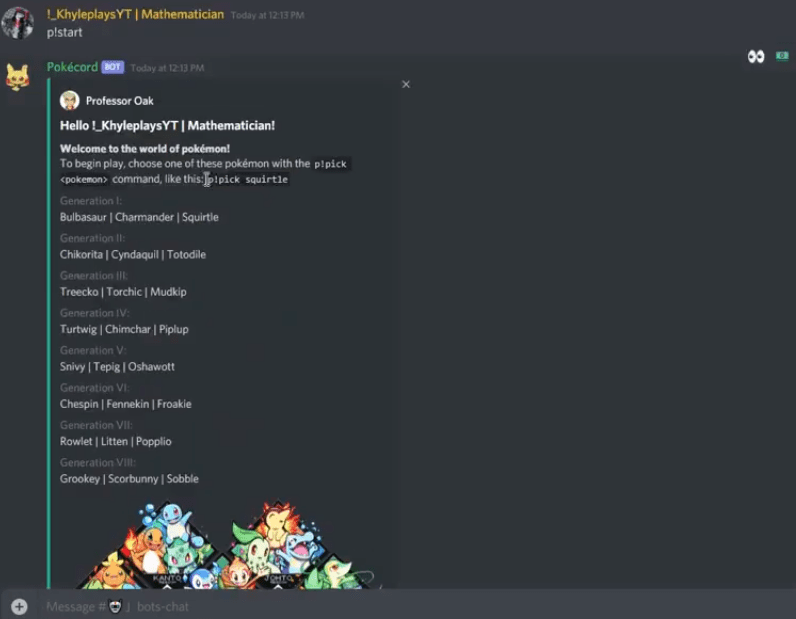 This bot is for the pokemon fans that allow you to play pokemon games on Discord. You can catch the pokemon, battle with others, and increase its power. Whenever a pokemon comes into a server, members can catch and own that particular pokemon.
You can also fight your pokemon with others to increase its level. To use this bot, you just need to learn some simple Poekcord commands. Because of its unique nature, it is quite a popular bot in the Discord community.
Add Pokecord to your Server.
17. Parent.gg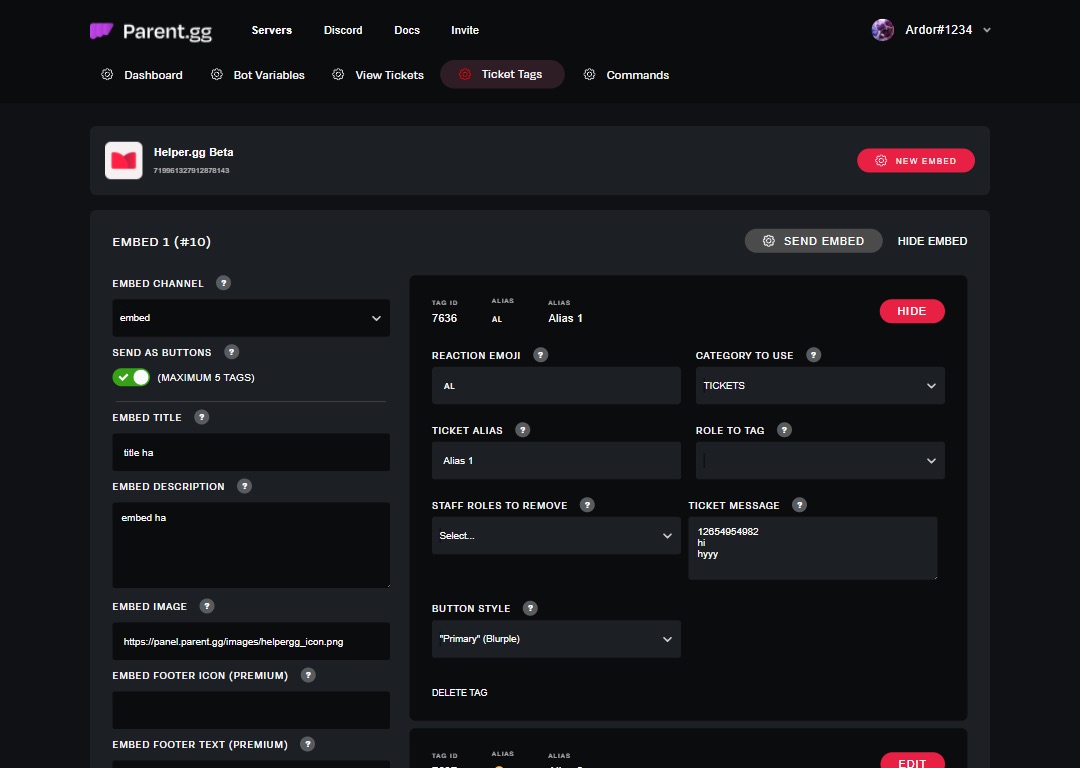 It provides you with thousands of active servers and has millions of users; this is one of the best community-helping bots. It provides you with a fully functional web panel to make it easier for you to manage your community tickets.
If your server is quite busy and you are unable to keep a track of the requests. Then you can sort tickets into sections and categories so that they don't get lost and are easier for you to organize.
Some features that Helper.gg offers are:
Intuitive commands
Fully customizable
A functional web-panel
Although this bot is completely free, the premium version comes with a paid subscription.
Add Helper to your Server
Conclusion
So, these were some of the best Discord bots. Now, you may have known that bots are one of the most important parts of Discord. They can help you to improve your server in many different ways. These bots can also help automate most of the functions of your server by which you can make your community more engaging and responsive.
If you've any thoughts on 15 Best Discord Bots for your Server, then feel free to drop in below comment box. Also, please subscribe to our DigitBin YouTube channel for videos tutorials. Cheers!