Personal data is now no longer your private asset. With changes in privacy policies and data usage, the apps that we use have access to your personal data, based on which they target ads, and other services to earn money. We don't have any issues with apps earning money, but using its users' personal data for that is a wrong practice. Personal data is supposed to be personal, and thanks to the new sense of privacy, users are looking for private and secure messaging apps.
These apps keep the privacy of your messages intact with a feature called end-to-end encryption (E2E). This E2E means making sure that even your service provider cannot access your chats. If you are also on this site and care about your privacy, then in this post, we will give you the 10 best private secret messaging apps. At least as of now, these apps do offer what they promise, i.e. private messaging. With that said, let us get straight into the article itself:
Free Secret Messaging Apps
Here are the Best Free Secret Messaging Apps to Chat Privately on your Android or iOS
Signal Private Messenger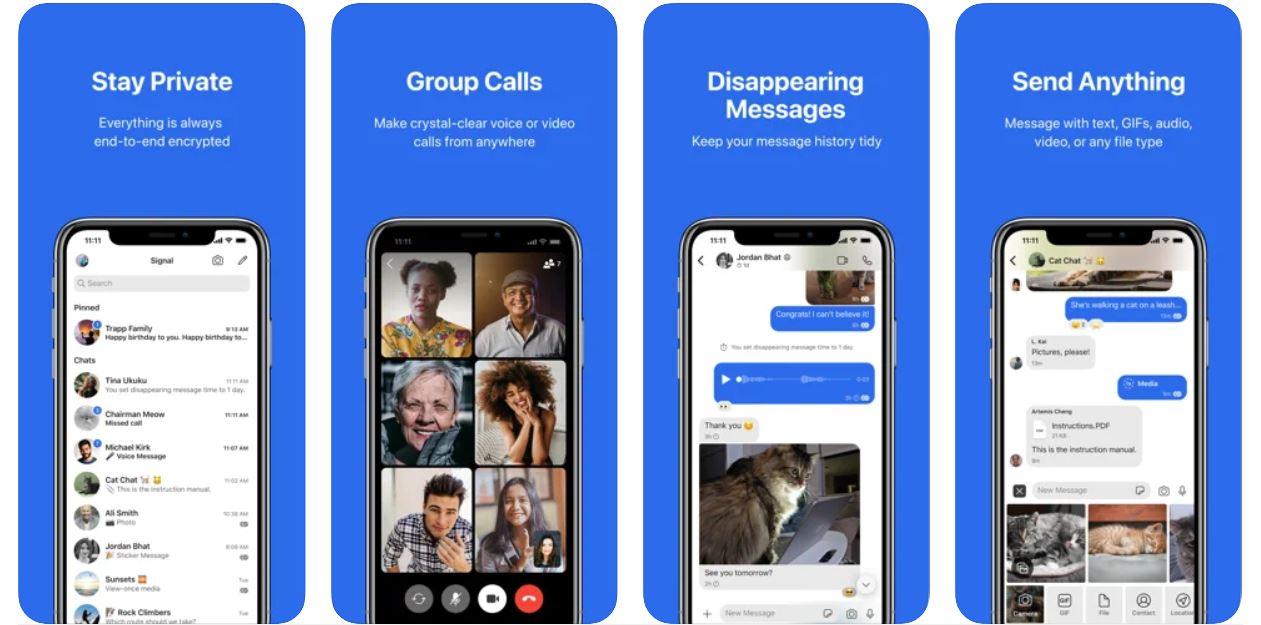 Thanks to the absurd changes by WhatsApp in its privacy policy that requires access to users' personal data, the Signal messaging app has seen a rise in popularity. Suggested by the richest person in the world, Elon Musk, this app provides its users with E2E protection and is available for free. The app is open-source, making it easier for expert devs to look into the app's security and other issues and report them if they find something worrying.
Some of the other features are encrypted voice calls, group chats, media transfer, and archive functionality. There is a self-destructing message feature that self-expires after a set amount of time. The only data that Signal asks its users of is their Phone number, and that's it. It is available on Android, iOS, iPad, Windows, macOS, and Linux.
Telegram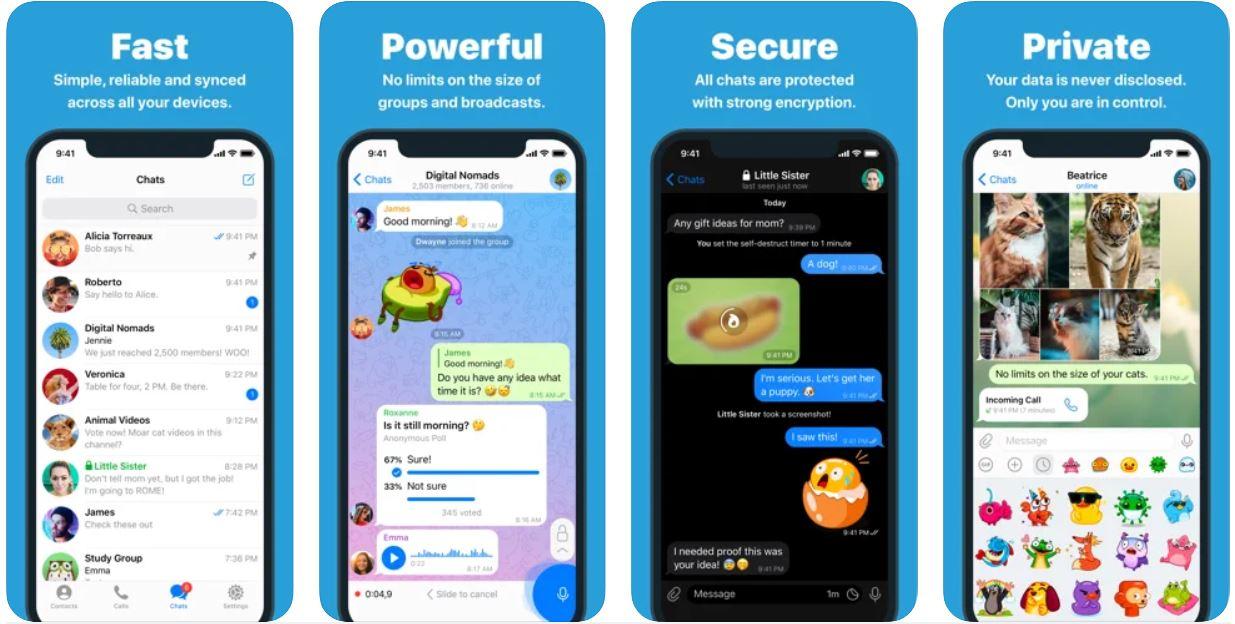 Well, Telegram is often regarded as the best messaging platform, way before WhatsApp showed its real side with changes in its privacy policy. In fact, Telegram has some features that are yet to come on other messaging apps, including WhatsApp. Telegram had dark mode way before WhatsApp started testing it for their app. It is known for its security and never gives access to any third party to its users' data.
There is a Secret Chat function, which once enabled self destructs all the messages in the chat across all the devices involved. You can also set a specific time for the messages to self-destruct. You can share multiple files in a variety of formats across your chats. E2E and other security features make this a reliable app for hosting online communities and coordinating teamwork. It only collects user data like name, phone number, contacts, and user ID
Wickr Me – Private Messenger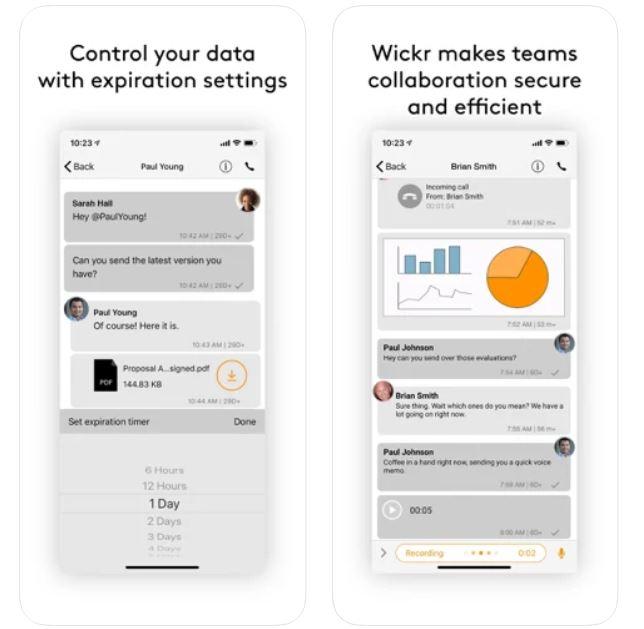 Not very popular but a trusted and secure messaging platform, Wickr Me is also a good private messaging app. It secures all the user chats with advanced end-to-end encryption. It is available for all platforms including Windows, macOS, Android, iOS, Linux, and Chromebook. The app features self-destructing messages, photos, videos, and voice messages to other users on the platform.
Notably, there is a Shredder feature that overwrites all of your chats and media shared with other Wickr Me users. You can also set a specific time to delete all of your chats. Good thing is that it does not require your phone number or email address when registering. Even the address book of the user remains private, nor it collects any metadata associated with your communications.
Dust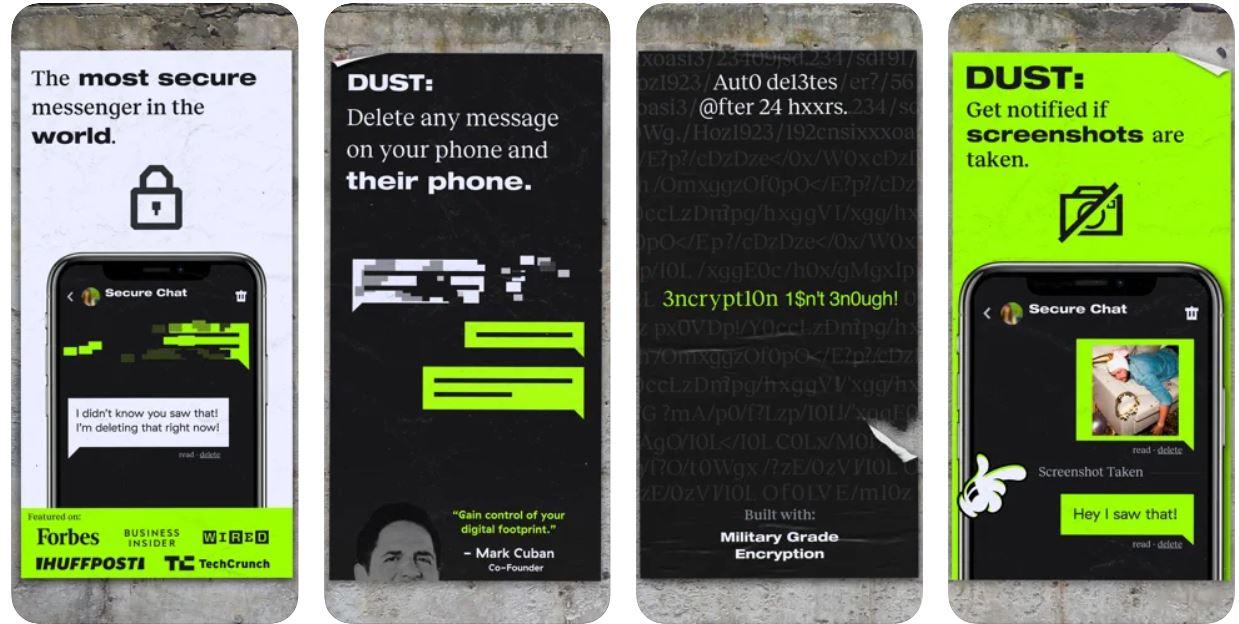 Another not-so-popular application that can let you secretly message and protect your personal data is called Dust. The apps come with powerful in-built security features and offer heavily encrypted chats, end-to-end encryption, and much more. Not only your chats, but sensitive information like credit cards, social security numbers, bank information, wire transfer instructions, passwords, or medical records are also encrypted with higher-level security.
Some of the other features include that every message is automatically deleted after 24 hours, the option to un-send messages, notification when someone takes a screenshot of your chats, etc. makes Dust a must-try messaging app. Dust is available on Android and iOS as well.
Status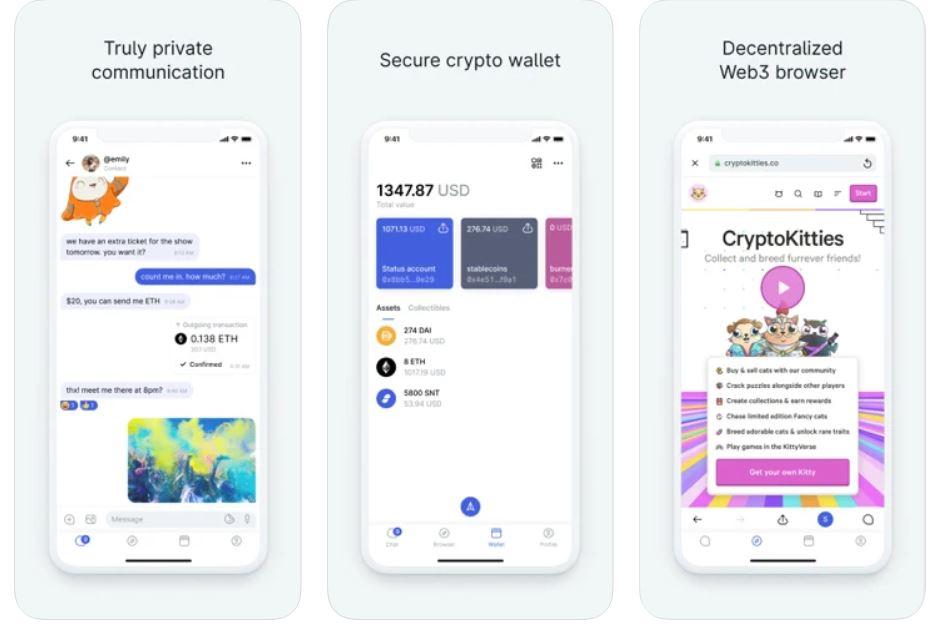 Well, Status is a new player on the private messaging platform. Besides, it is more than a private messaging app. It also provides a secure crypto wallet and Ethereum Web3 DApp browser. You can chat with your friends and families under a secure bubble without sharing any of your data, and also buy, sell, store, and exchange digital assets. It allows users to browse the internet without sharing their browsing activities.
The chats are protected by end-to-end encryption, meaning that no one except you and the other person in the chat can view your message. You can send payments with the integrated cryptocurrency wallet. You do not need a phone number to log in, and you need to create a chat key and name. It is available for iOS and Android platforms.
Threema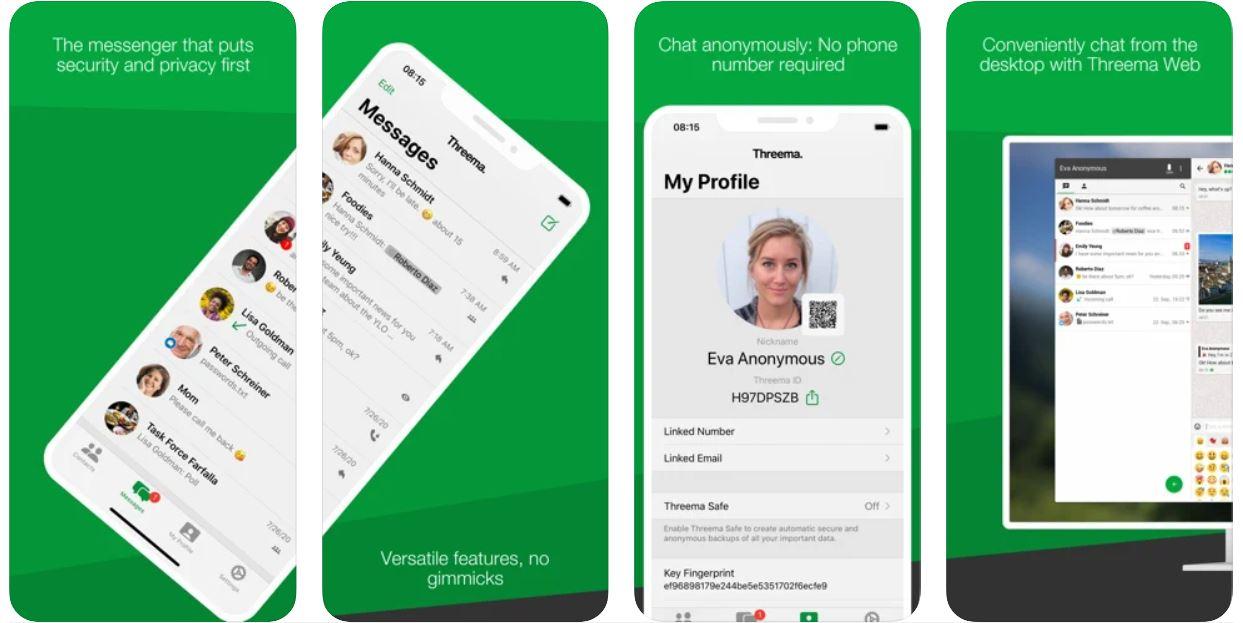 Threema is another alternative secret messaging application if you are looking for security and personal data protection. The best thing about this messaging app is that to ensure data security, Threema servers automatically delete the chats or messages, once they have been delivered to the recipient.
The chat history is locally stored in the users' smartphones to avoid eavesdropping. Thanks to end-to-end encryption, the sent messages cannot be read by anyone except the sender and the receiver. Since the app is open-source, it allows security researchers to keep a track of the security provisions of the app. For extra safety, you do not require to give your email, phone number, etc. to sign up.
iMessage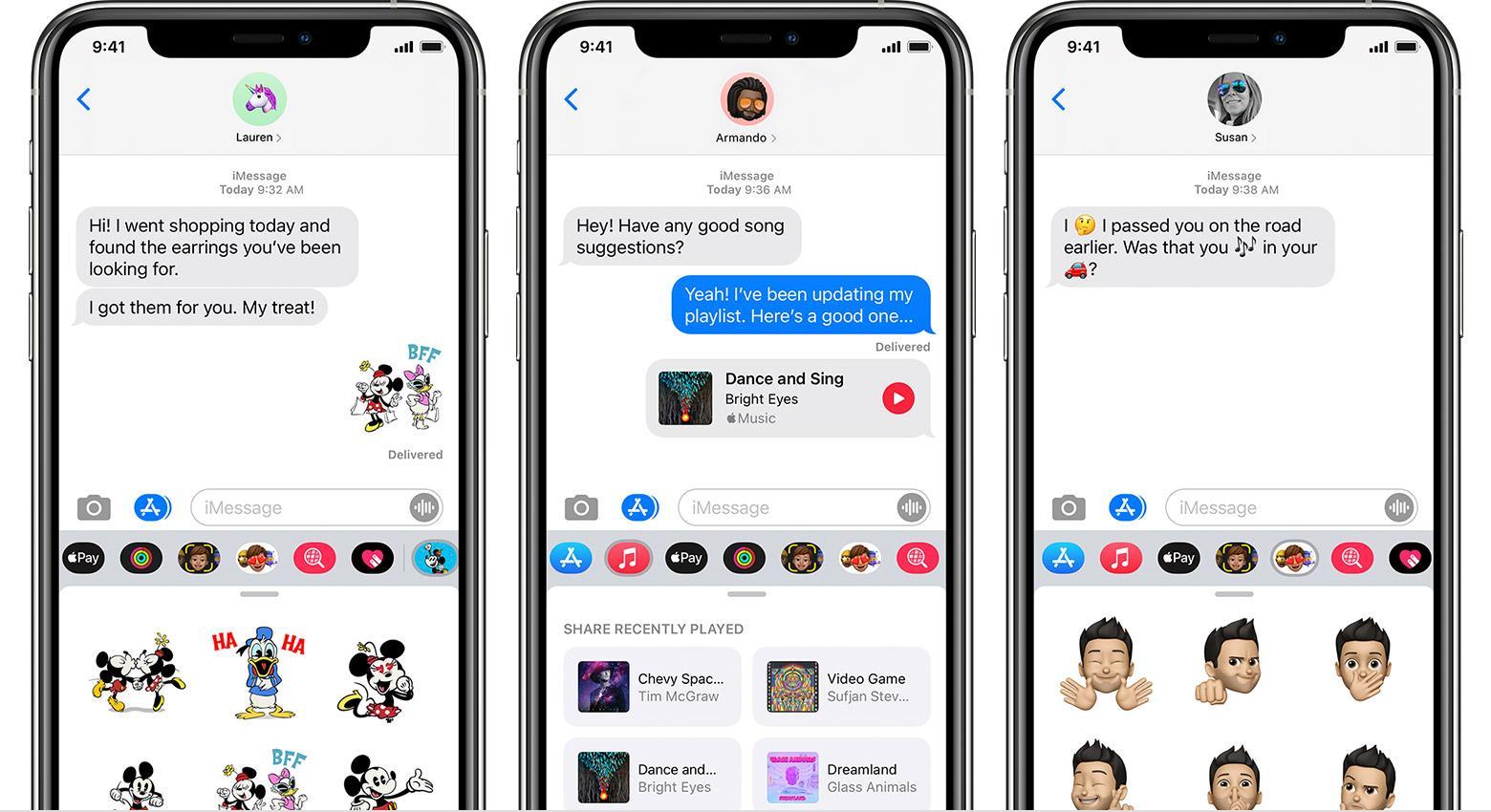 If you own an Apple iPhone, then iMessage is the best way to protect your personal data. The app is developed by Apple Inc. so you can expect deeper integration with iPhones and security will be at its peak. You can send text, documents, videos, photos, contact information, and group messages over the internet.
Since iMessage can only be used between iPhones, it decreases the question of the security flaws, like Android. Other features of iMessage include end-to-end encryption, self-destructing messages, the encrypted messages remaining on Apple servers only for 7 days, etc. Overall a must-try app for iPhone users as it comes pre-installed.
Wire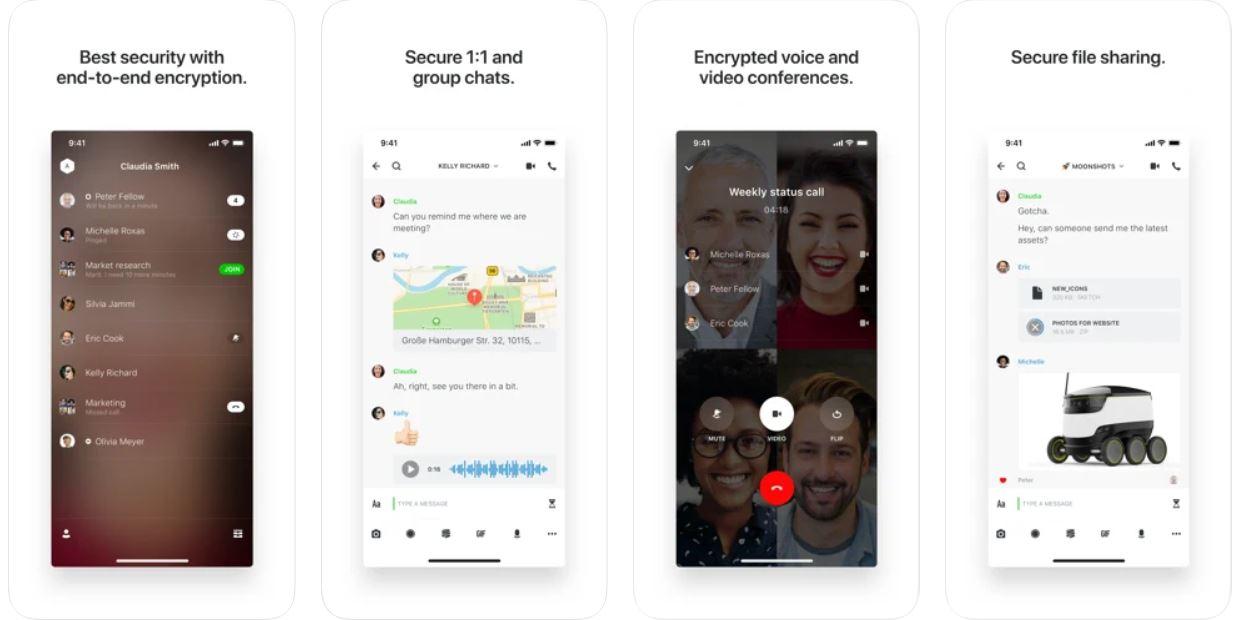 Although the Wire app did not score a high rating on either the Android Play Store or Apple App Store, it is still used by many. It is a nice messaging app for individuals as well as businesses to contact their employees, as the chats are end-to-end encrypted. The Wire app is regularly updated, and it is an app that encrypts everything that is sent or received via the app.
There are features like options to login with multiple accounts, a secure file sharing option, supports voice and video calls, etc. Moreover, the app is open-source, the backups are stored locally, and all the chats are secured based on ironclad privacy laws of the EU to protect your data.
Element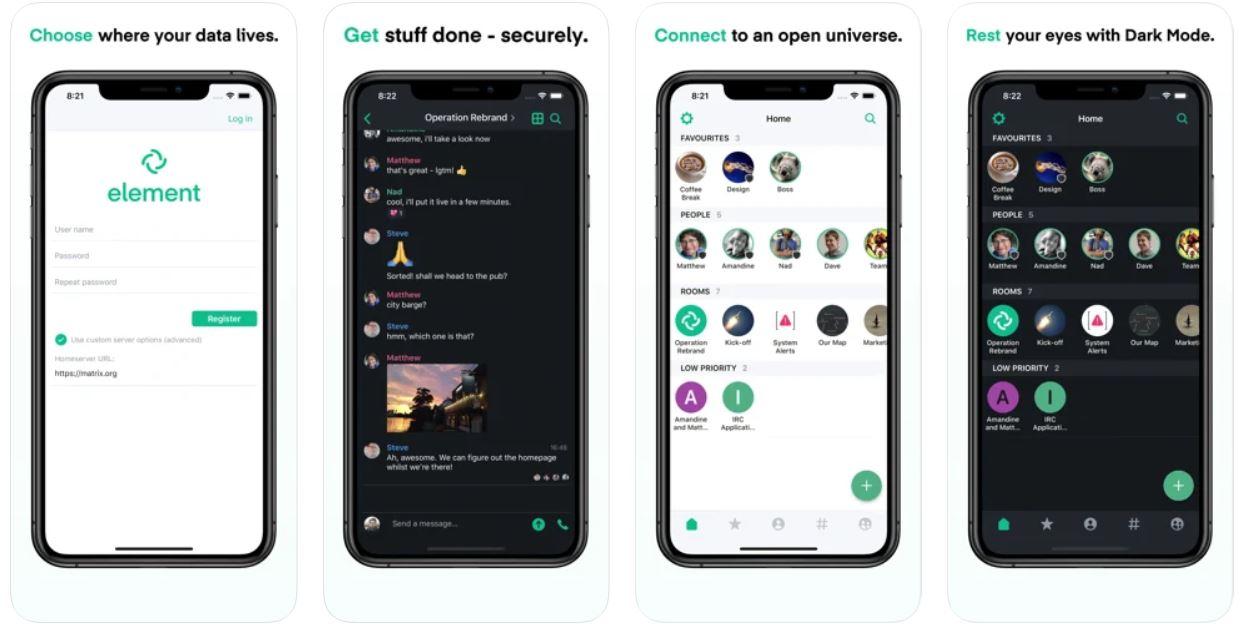 Element messaging app is built to ensure user privacy and protection. The app has an end-to-end encryption option available. Your chats are encrypted and only the sender and the recipient have access to them. The app also now provides team collaboration and features a powerful E2E video conferencing feature.
Users can group video call with voice over IP and screen sharing, integrate online collaboration tools, project management tools, VoIP services, and other team messaging apps, you can self-host to strengthen privacy, and much more. Since the app is available across multiple platforms, it keeps all your chats in sync with all the platforms making it easier for users to continue from where they left off.
CoverMe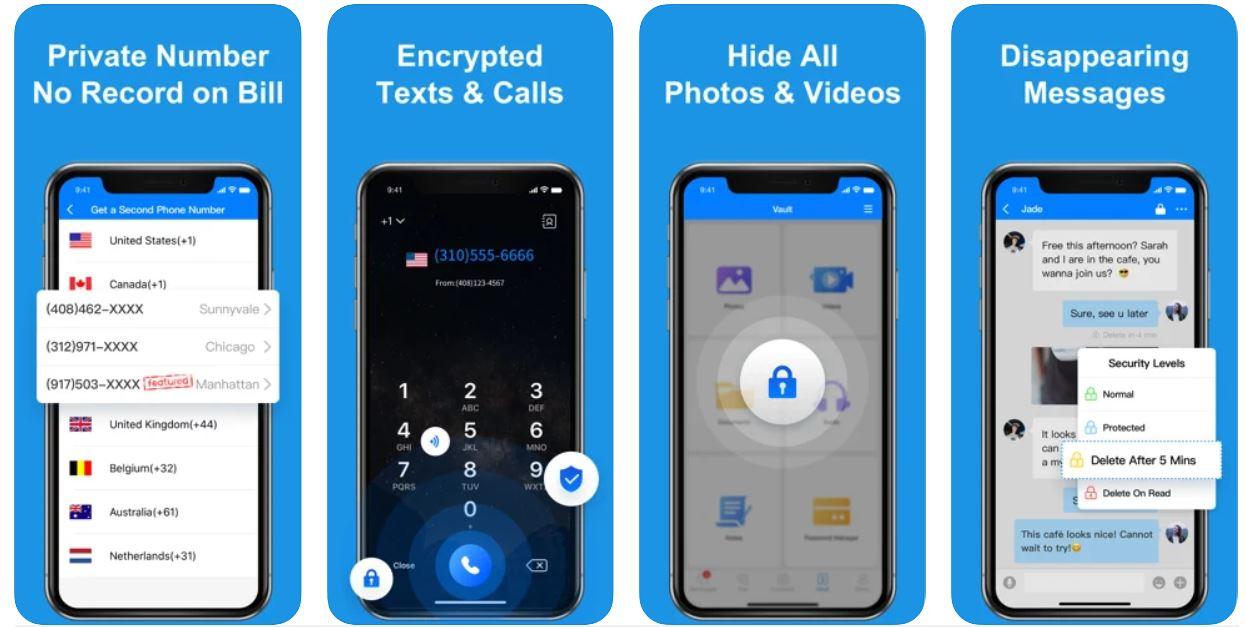 Last but not the least is CoverMe Private Text & Call app. You can add a burner phone to safeguard your phone number. For the unaware, a burner phone is like a temporary phone which, after using it once, is destroyed. You can use the CoverMe app to make private and secure phone calls, send private text messages from a private new number, all conversations are end-to-end encrypted, etc.
The app also has a unique feature where the user simply needs to shake their phone to hide and lock personal messages. There is a private vault as well, where you can keep your personal images safe and secure. It has multiple subscription models but is available free of cost for the first 7 days.
WhatsApp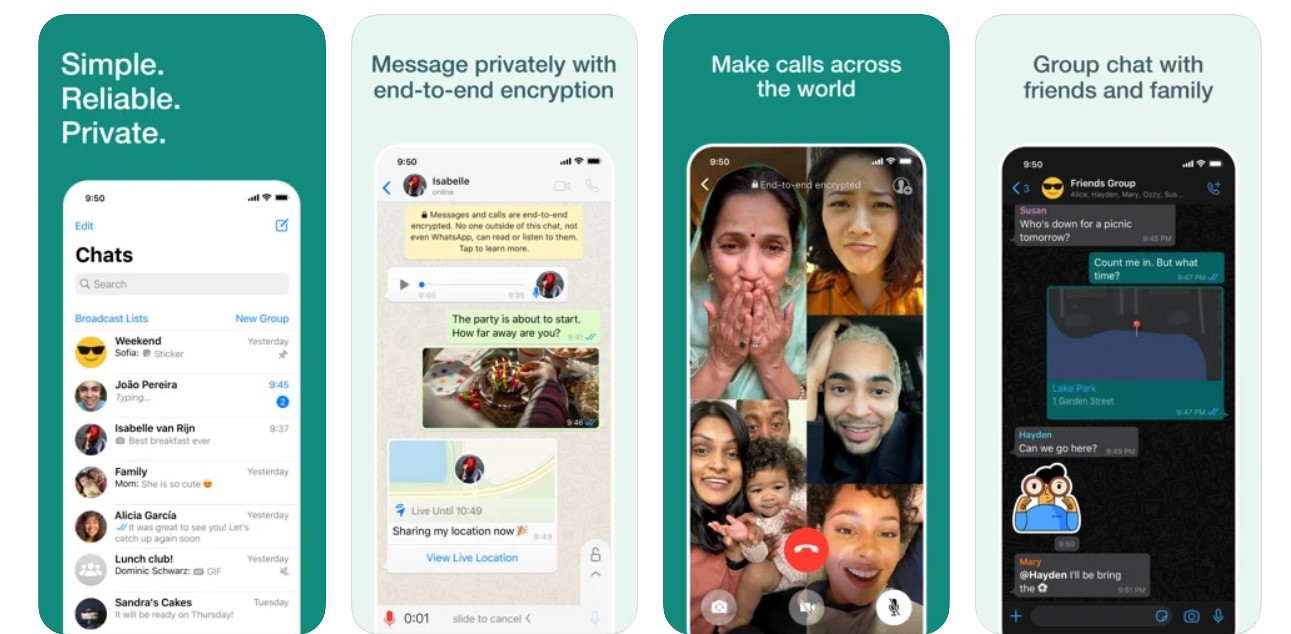 Is there any need to introduce Whatsapp? It's one of the most popular apps to chat with your friends, colleges, and relatives. And now that it has been taken over by Facebook, its popularity and use case are booming to just the next level. Along with usual texts, you can text different GIFs and Emoji to make the conversation more interesting.
Silence
Silence is a great SMS/MMS sending platform if you are more concerned about your privacy. You can use this application to SMS messages, and share media or attachments without disclosing your identity. The only downside of this application is that it is only available for Android users.
Download: Android
Conclusion
So, there you have it from my side in this post. Note that the reason for not including WhatsApp, even though it is still one of the most popular and high used messaging platforms, is because of the latest changes in the privacy policy. The changes are outright absurd and no one should have the liberty to access a person's personal data just for using their platform. Besides, personal data should not be taken so lightly by anyone, and it is about time Facebook, the parent of WhatsApp learns this lesson. For more such awesome coverage, you can check out our YouTube Channel. Until the next post…Cheers!
If you've any thoughts on 10 Best Free Private Secret Messaging Apps, then feel free to drop in below comment box. Also, please subscribe to our DigitBin YouTube channel for videos tutorials. Cheers!