For every iPhone user having loads of applications, Spotlight Search is just an idle way to search apps efficiently. Moreover, Apple's intelligence allows it to locate the apps even if you have typed their partial name on the Search bar. And as Apple users, it is fortunate to get used to such a flawless and fast-performing environment. However, many iPhone users have mentioned their concerns regarding the slow spotlight search on iPhone recently. The issue is more specific to iOS 16 devices only.
Even those users who have recently upgraded to iOS 16 have also come across the same issue. And the worst part is that there are yet no official solutions for this issue. So, if you, too, have come across the same issue and looking for a proper fix, you have come to the right place. In this article, we will have a look at some of the best solutions to resolve the slow Spotlight search problem on your iPhone.
Top Ways to Fix Slow Spotlight Search on iPhone
This issue has come to light a few months back. As users search for some app on the Spotlight Search, it takes longer to display the result as compared to before. Moreover, if you type the partial name of the application, it doesn't work. You need to type in the entire name to see the app on your screen. So, these are some minor issues creating a big impact on the overall user experience. But worry no more, here we have got everything you need to fix the problem.
1. Reboot iPhone
Starting with the basics, if you are suddenly encountering this issue on your iPhone, it might be due to a general glitch. So, in such cases, simply rebooting the device has shown miraculous results. Hence, if this is a completely new problem for you and you haven't tried anything yet, we would advise you to try it before looking into the other methods.
2. Re-enable Search For Individual App
Since you are in this method, we hope rebooting the device has shown no outcome to fix the Slow Spotlight search. Well, worry not, as we have got more options. So, our next fix is to disable and again re-enable search for individual apps. We all have some commonly used apps in our daily life that we use more frequently. Unfortunately, these apps might develop certain problems at times. Therefore, this method will help you look into those and fix if there exists any.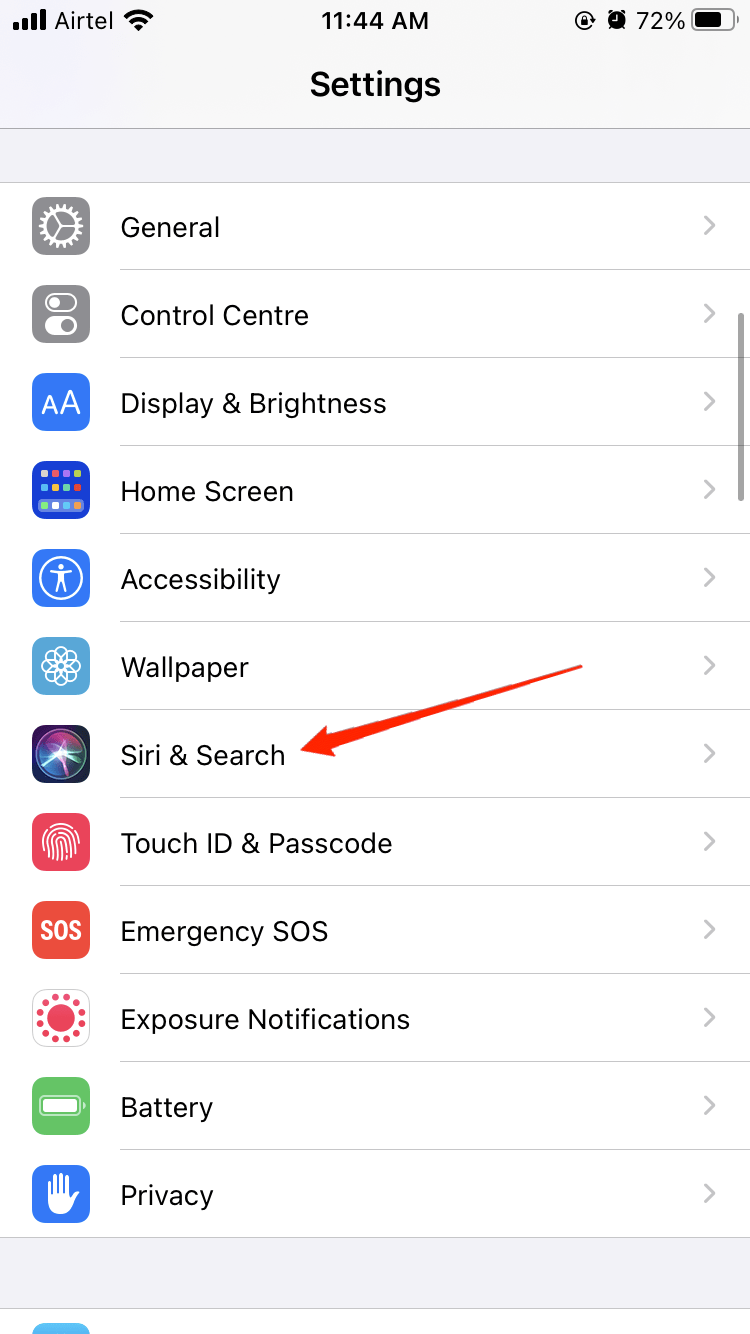 Go to Siri & Search.
Disable all the options under the "While Searching" and "Suggestions" section.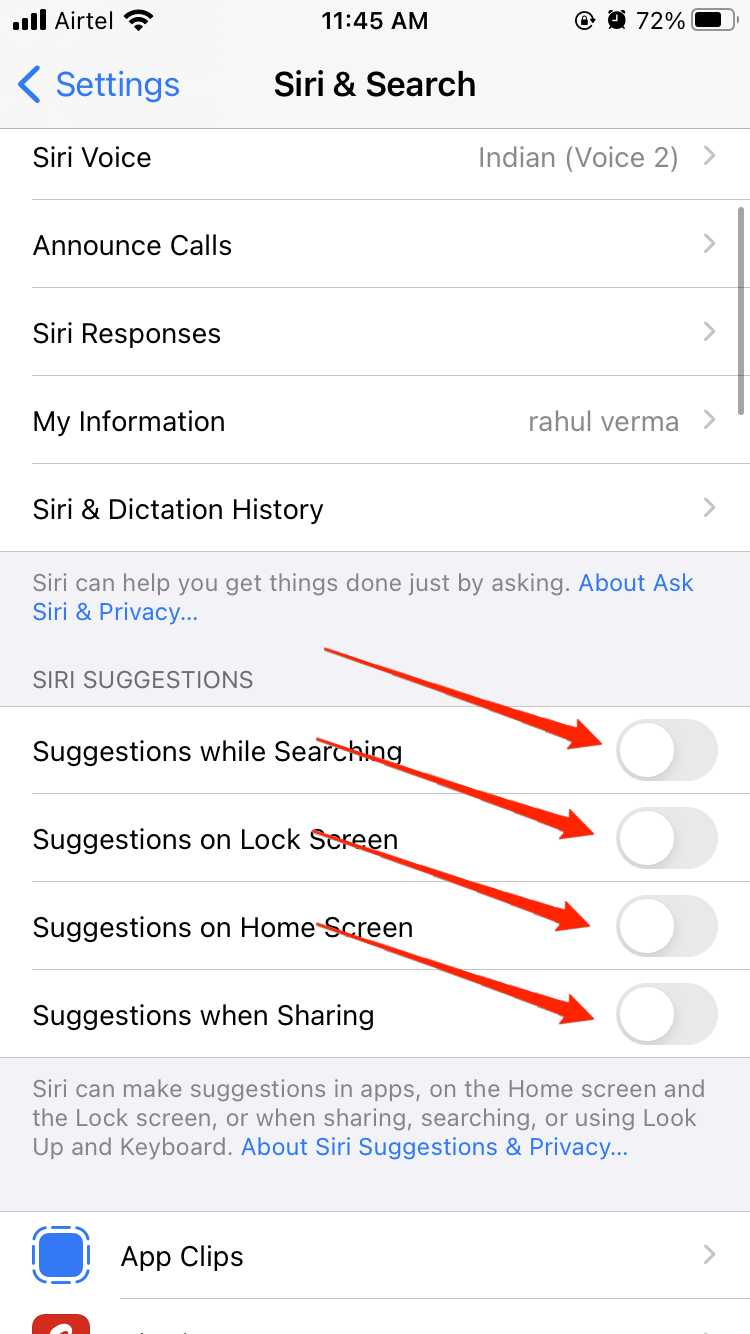 Now, go back and check if it fixes the slow Spotlight search issue. (If yes, you can enable them back.)
3. Clear Spotlight History
No matter what device you are using, if you do not have enough space, it will act weird. And by weird, we mean slow. Every task needs some space to perform smoothly and if we can't provide its required free space, we will see drastic degradation in the performance. And the same principle also applies to the Spotlight feature as well. So, you should clear the Spotlight history periodically to ensure the smooth performance of your device. Here is how to clear your Spotlight history:
Open device Settings. Go to Siri & Search.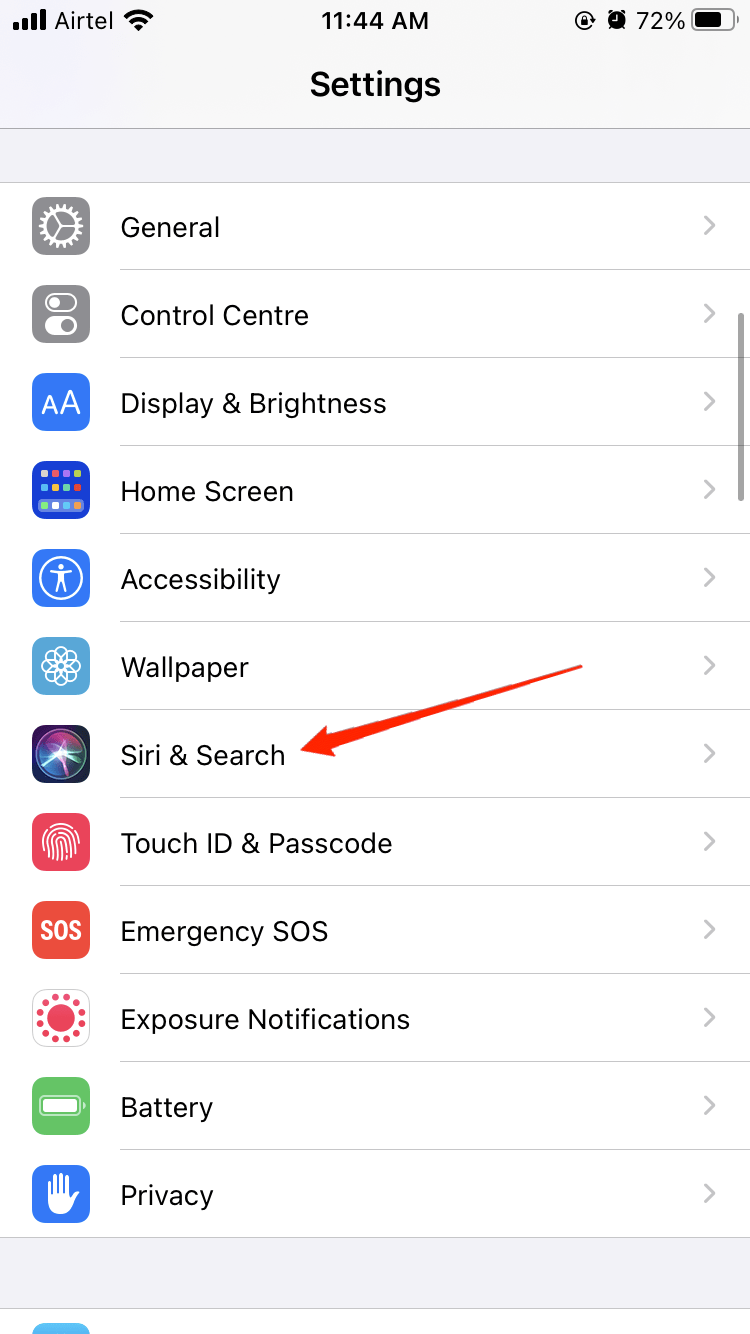 Click on Siri & Dictation History option.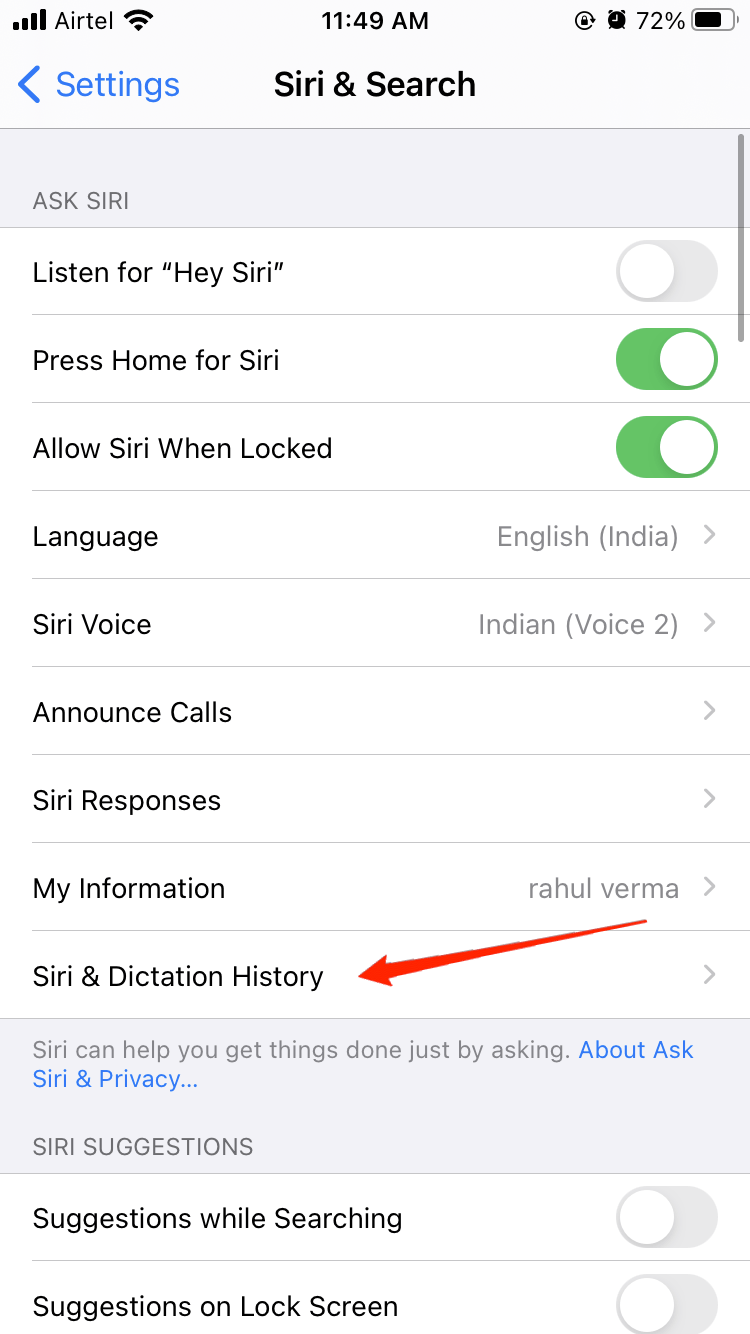 Click delete and follow the on-screen instructions to confirm the same.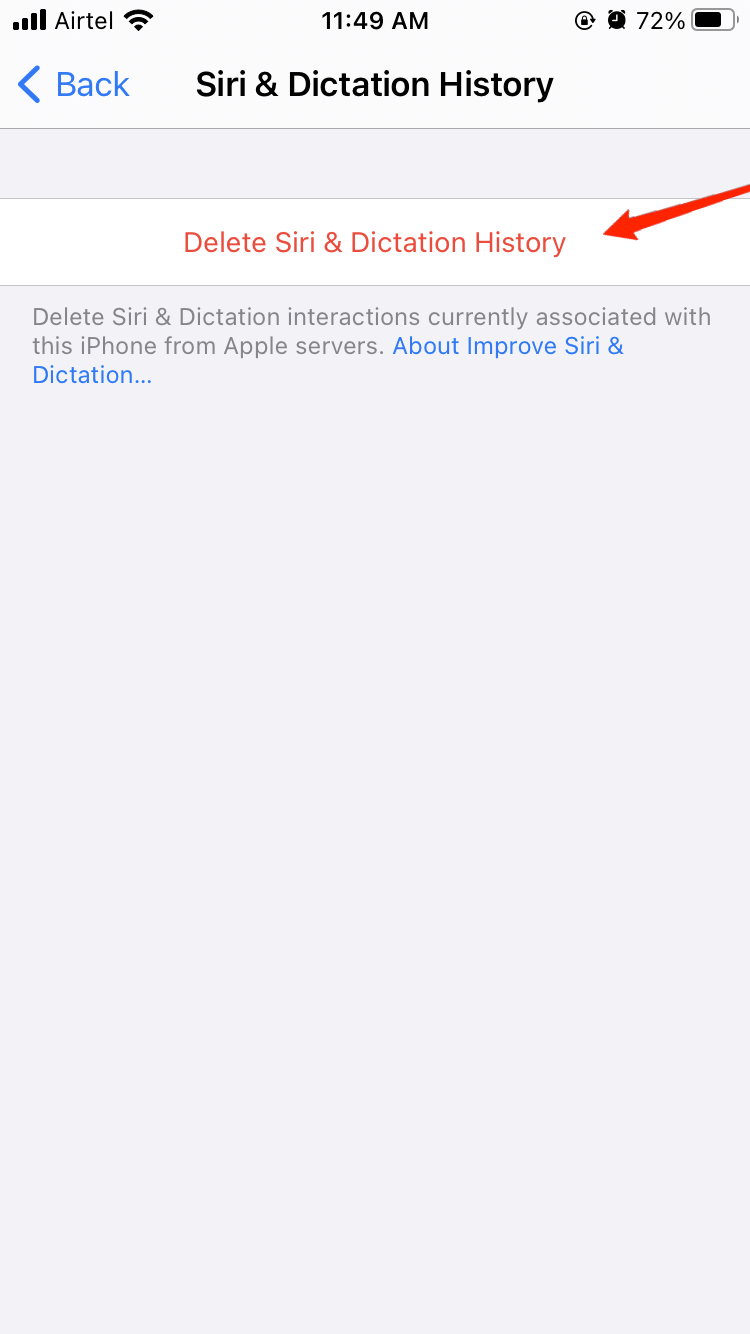 Next, check if that fixes the issue, and you can later re-enable them as per your requirements.
4. Disable Siri Suggestion
Siri is the core of Apple's Intelligence, and it comes up with precise suggestions of what you might like to do next. All these suggestions are made depending on your daily activity. No doubt, this is an essential feature, especially to make your search more simple and easy. However, it may also degrade the performance of your Spotlight search speed. Moreover, many users have already mentioned that their problem was solved after the following few steps.
Go to device Settings.
Open Siri & Search.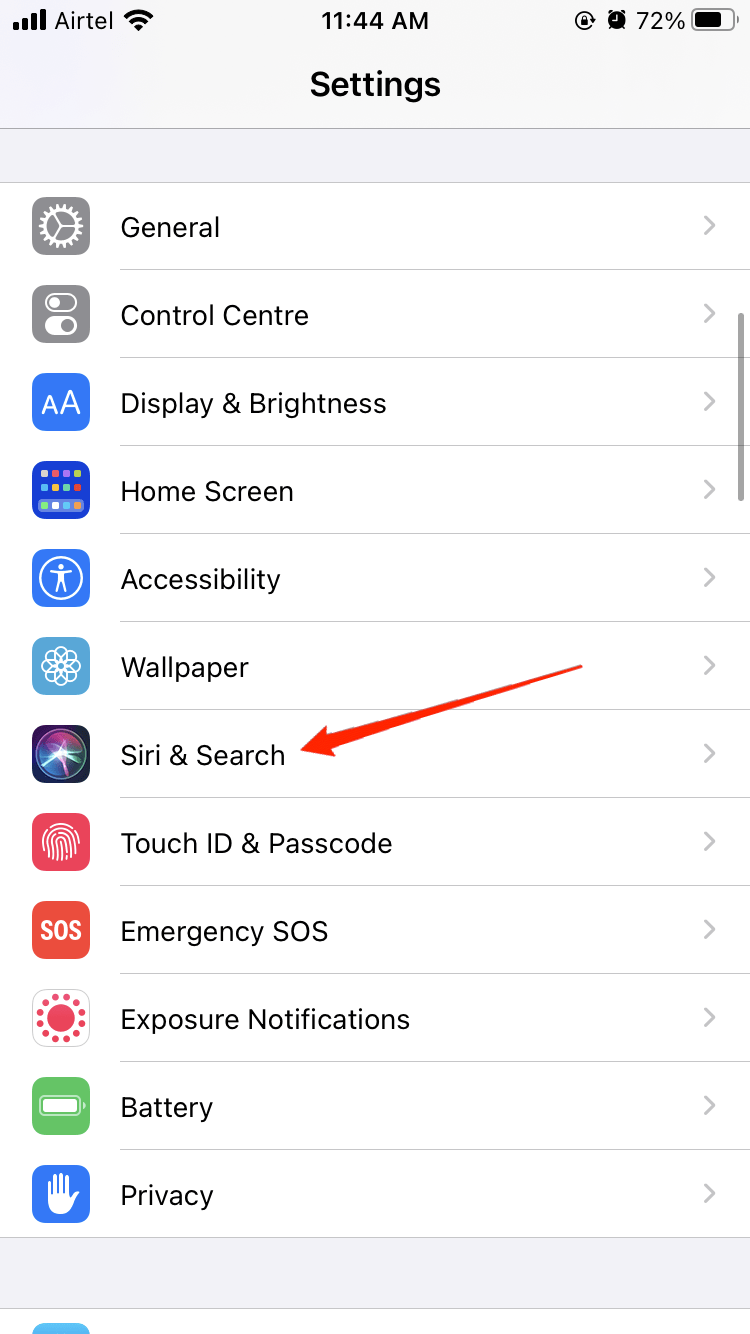 Click on Suggestions From Apple.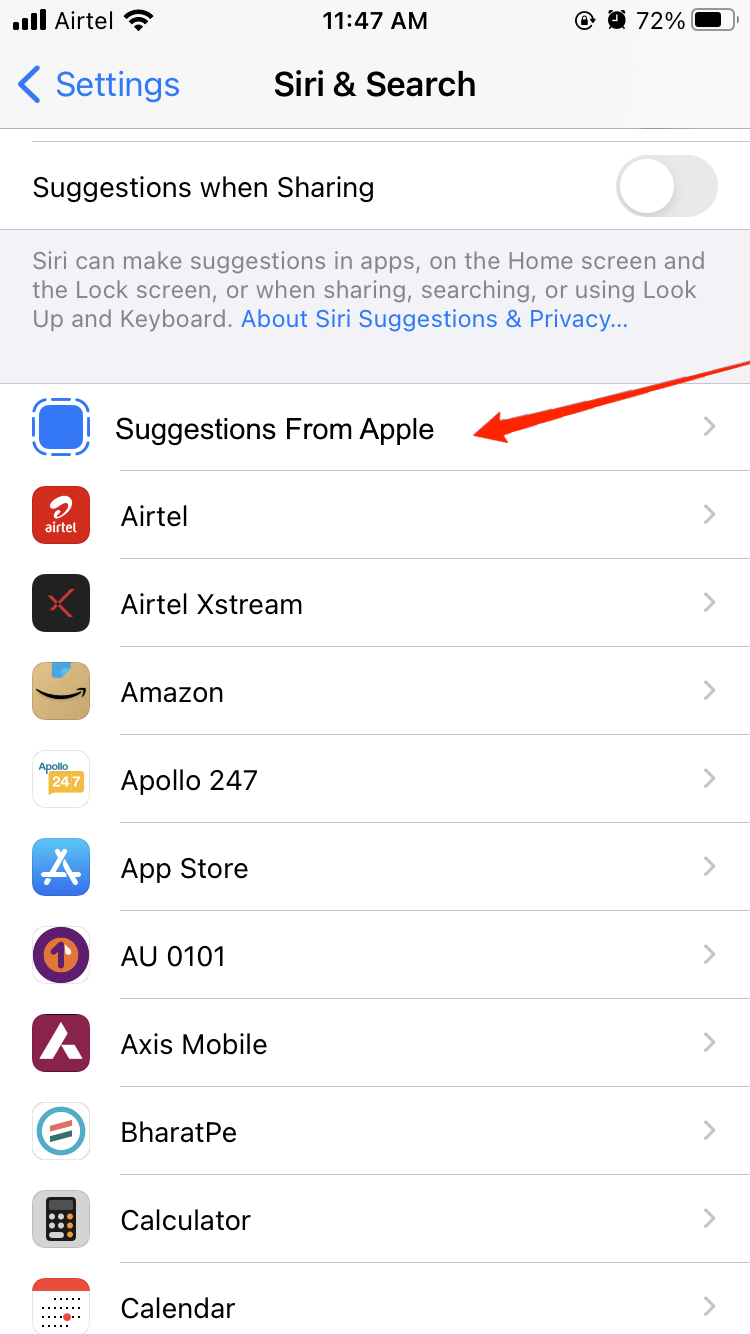 Disable the "Allow Notifications", "Show in App Library", "Show when sharing", and "Show when Listening" options or any options available.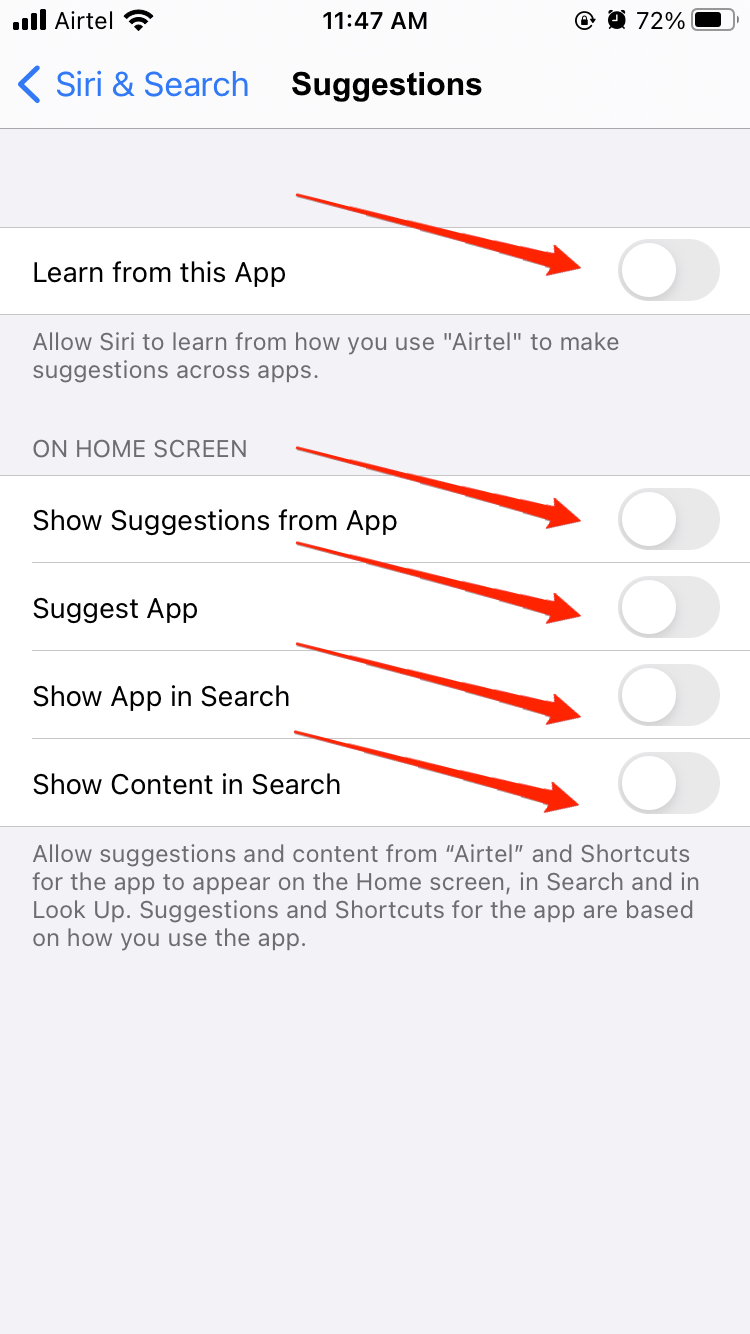 Next, go back and test if the slowness still exists with the Spotlight search or not.
If you are not able to locate the "Suggestions from Apple" section, you can choose "Settings" instead. They have the same effect.
5. Reset All Settings
Reset All Settings doesn't sound convincing since it changes all our customized Settings to the defaults. However, it is still a potential solution to fix most bug-related issues on iPhone. And the slow Spotlight search issue is no exception. If none of the other fixes really works, resetting all settings might show some positive results on this issue. So, here are the steps to reset all settings on your iPhone.
Open device Settings.
Go to General and click on Transfer or Reset iPhone.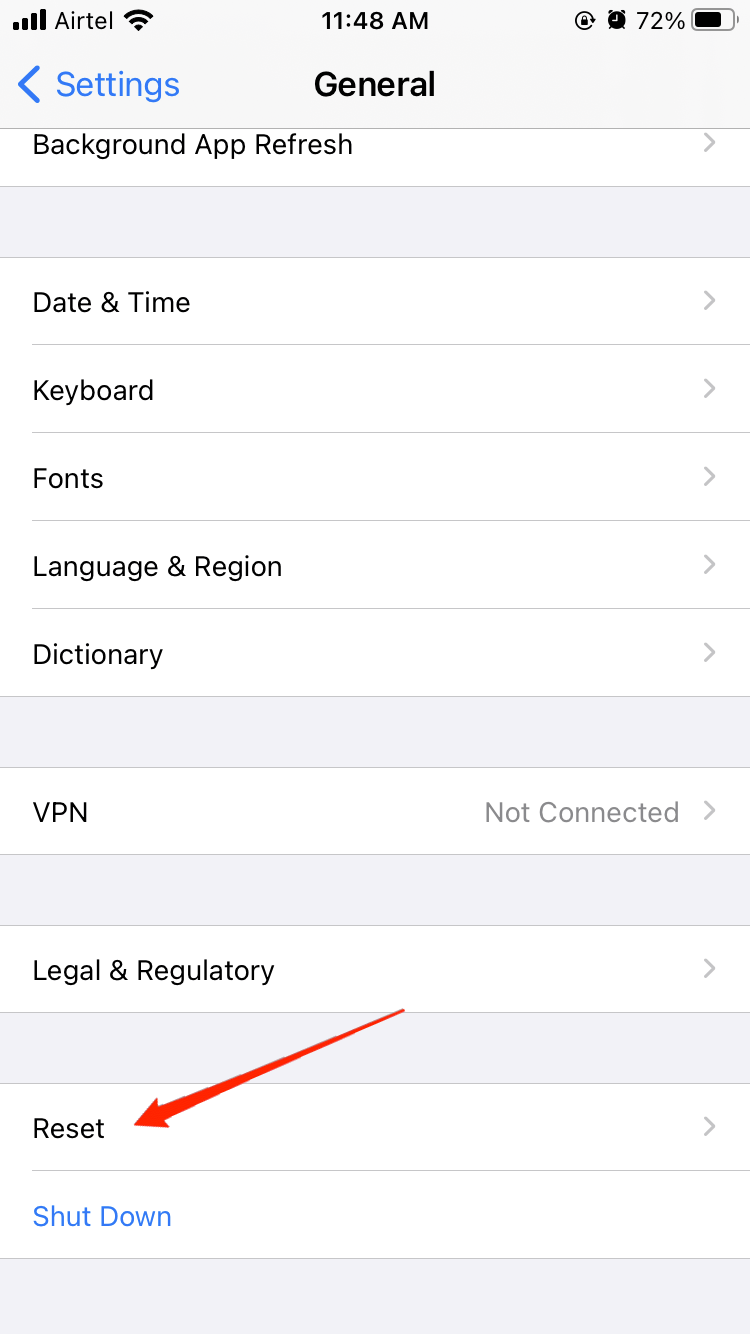 Next, click on Reset and select Reset All Settings.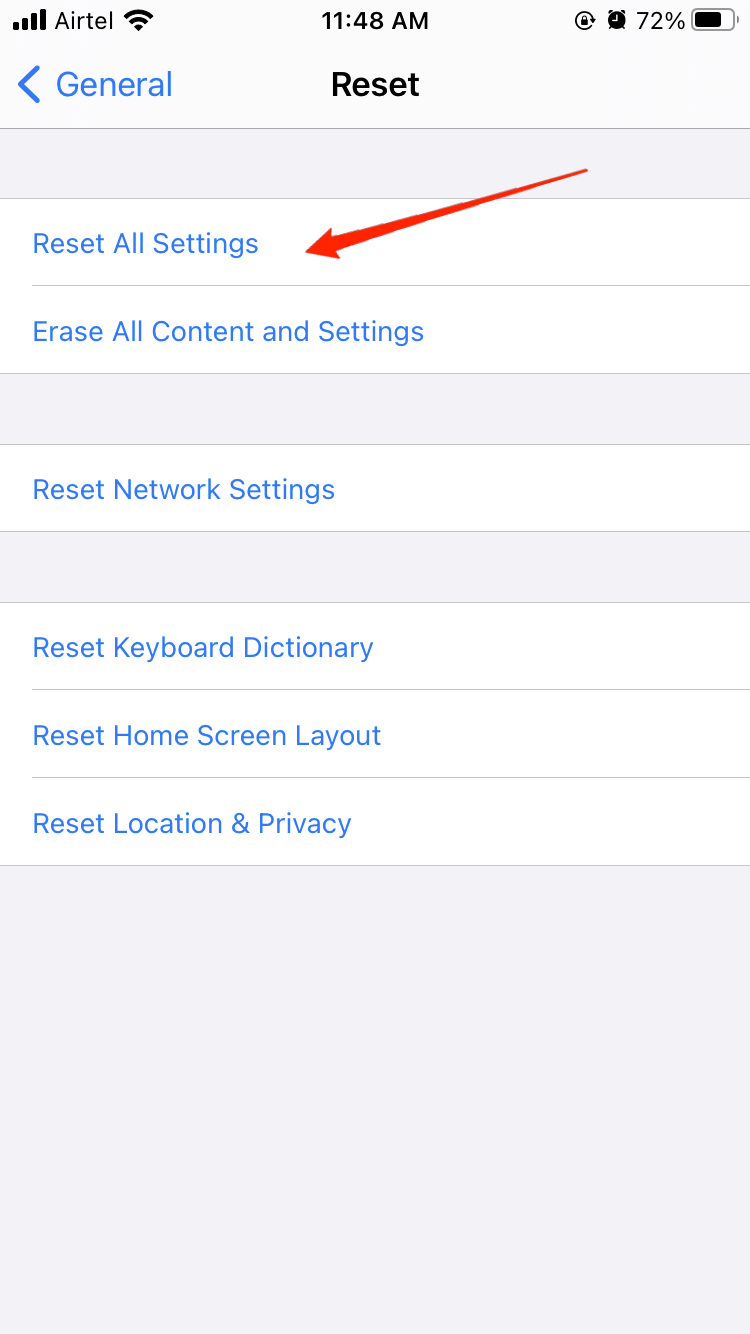 6. Update iOS
Finally, coming to our last fix of the day, updating your iOS seems to be the last resort if none other works. Since the issue is more specific to iOS 16 only, upgrading the firmware might solve this issue for good. Also, if you are using some other iOS versions and still encountering the same issue, look for iOS upgrades and upgrade your system and check if that works.
Conclusion
The Spotlight search getting slow on your iPhone might occur due to various reasons. And it is not always possible to locate the appropriate cause behind the issue. Therefore, you might have to go through all the methods to find what really works for you. Well, we hope this article has been helpful in resolving the issue. Leave us your feedback on how you found these steps and which really worked out for you.
If you've any thoughts on How to Fix Slow Spotlight Search on iPhone?, then feel free to drop in below comment box. Also, please subscribe to our DigitBin YouTube channel for videos tutorials. Cheers!