ChatGPT has completely turned the tables of web browsing in 2023. At a time, when Google is already ruling in this industry, the OpenAI ChatGPT came out of nowhere as a surprise for the users. This AI-based chatbot follows any instruction you provide and comes up with more specific responses. Although it is generally used for regular queries or to generate essays and stories, ChatGPT is capable of doing much more than that. In fact, today, it can even generate song lyrics of any genre and gives a detailed response, including verse, chorus, bridge, and outro. So, that explains how AI is bringing a revolution to our society today.
As AI becomes more conscious, the day is not far away when we will use ChatGPT like Iron Man uses Jarvis. Well, keeping all the pros apart, ChatGPT is still available only in the form of a web-based application. And typing the URL and going through the login process every time you need to access the platform seems too lengthy, especially now that we are in the era of AI. But what if I tell you you can now install ChatGPT as an app on your device? Sounds more efficient, right? So, if you are an iOS user, stick to the end to learn how to install ChatGPT as an app on your iPhone.
Steps to Install and Download ChatGPT as App on iPhone
ChatGPT doesn't really provide a standalone application for any platform. So, be it Android, iOS, or Windows that you are using, you cannot actually install an application on your device. However, an easy workaround will take you much closer to installing an application on your iPhone. Here is a step-by-step guide that will help you get easier access to ChatGPT without having to browse for it every time.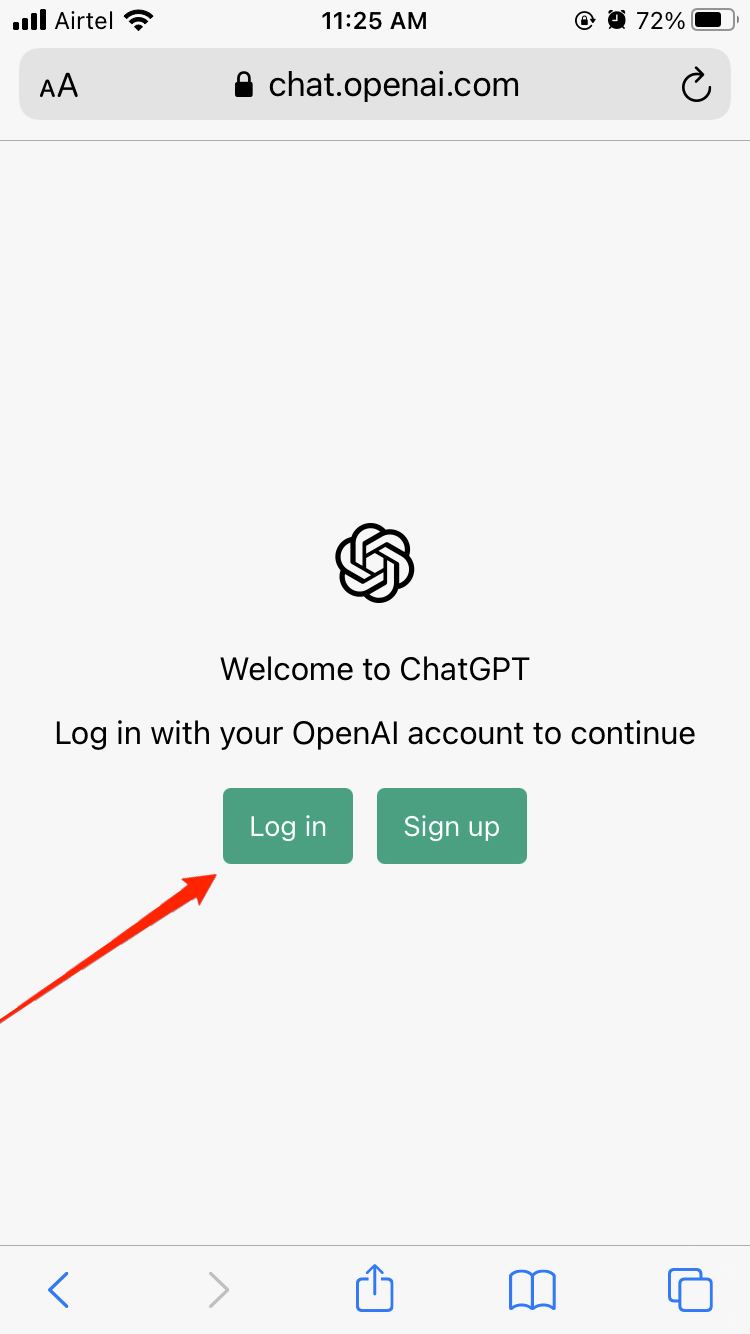 Now, either login or signup to your account. You can also use Google or Microsoft Login services if you don't have an account.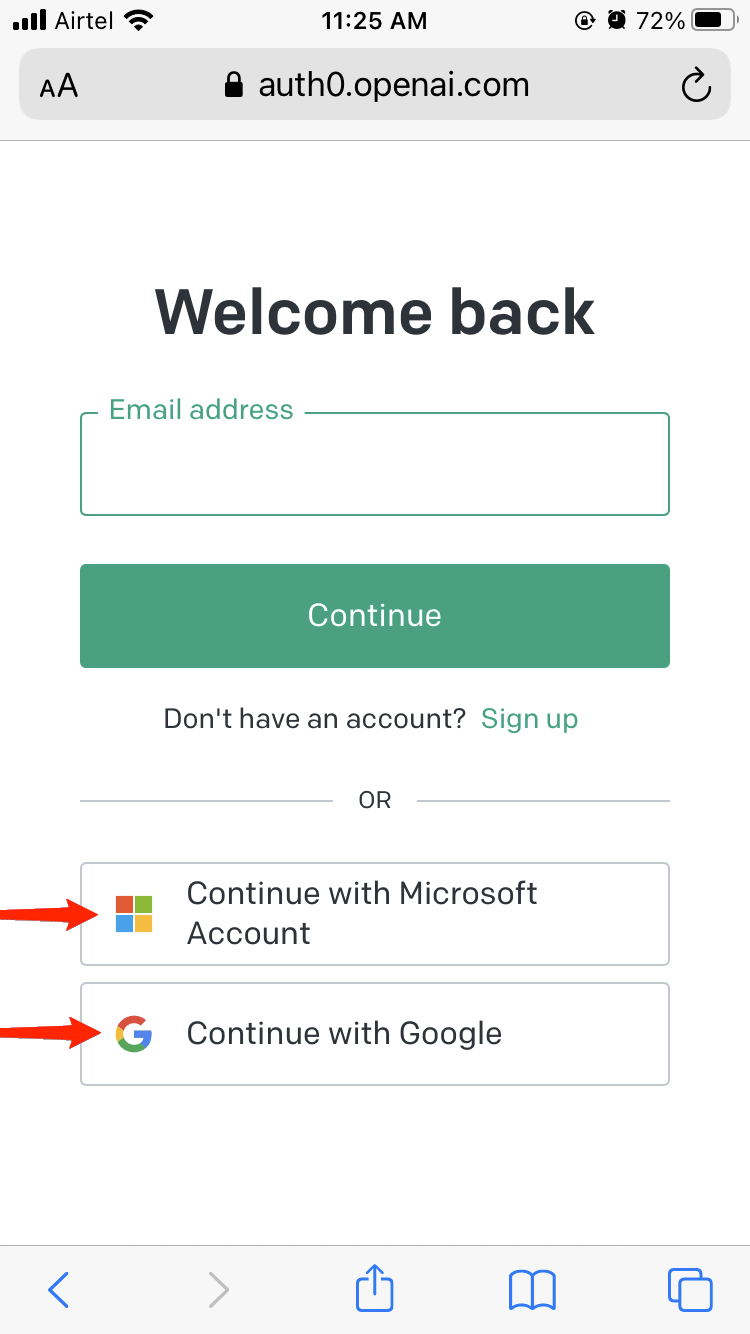 Once you enter the ChatGPT search page, tap on the Share icon at the bottom of the screen.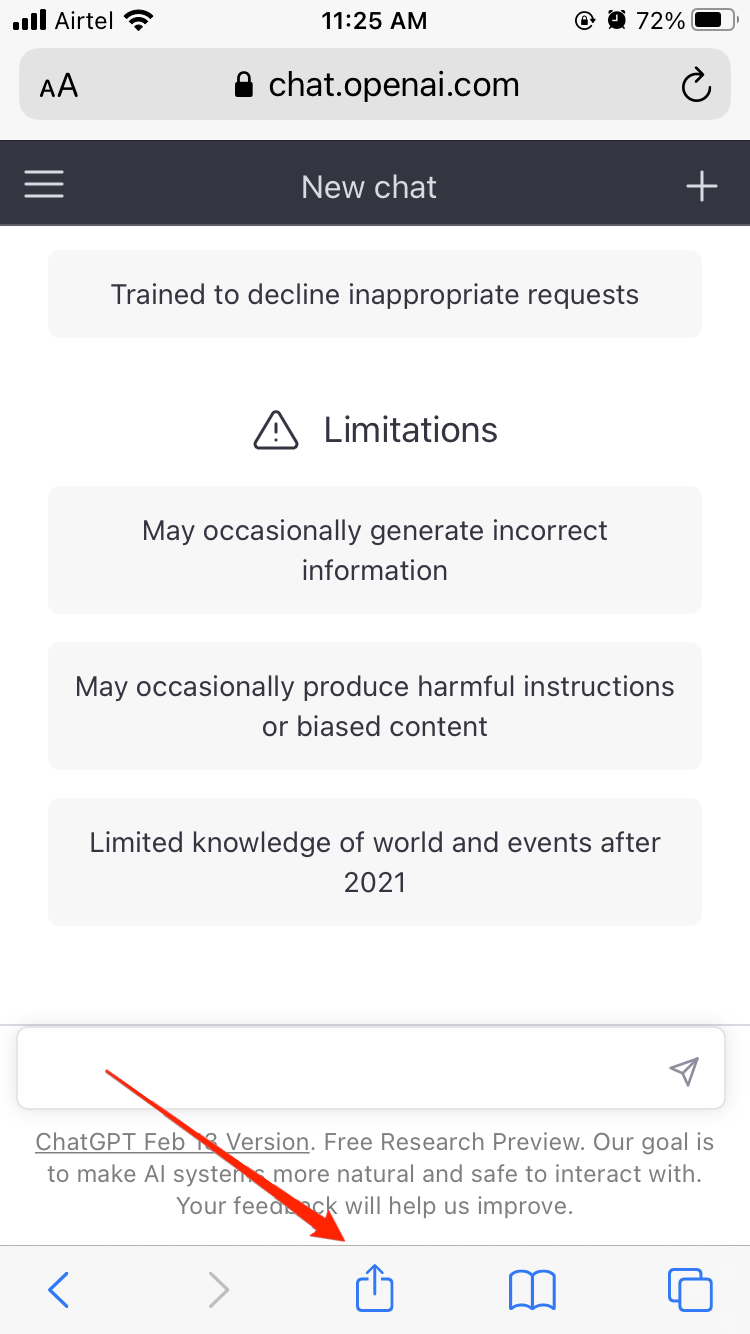 It will open a few options. Tap on the "Add to Home Screen" tab from the list.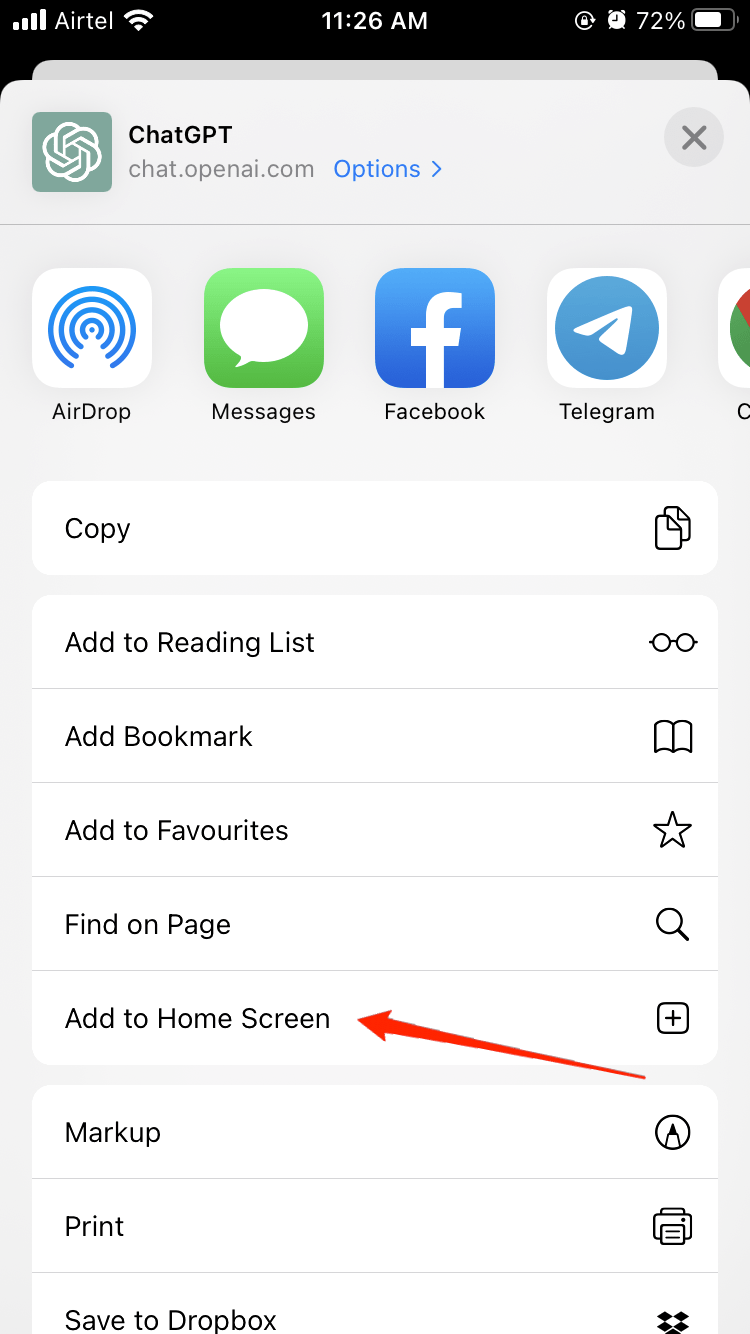 Now, type ChatGPT in the Name section, and click on the Add button.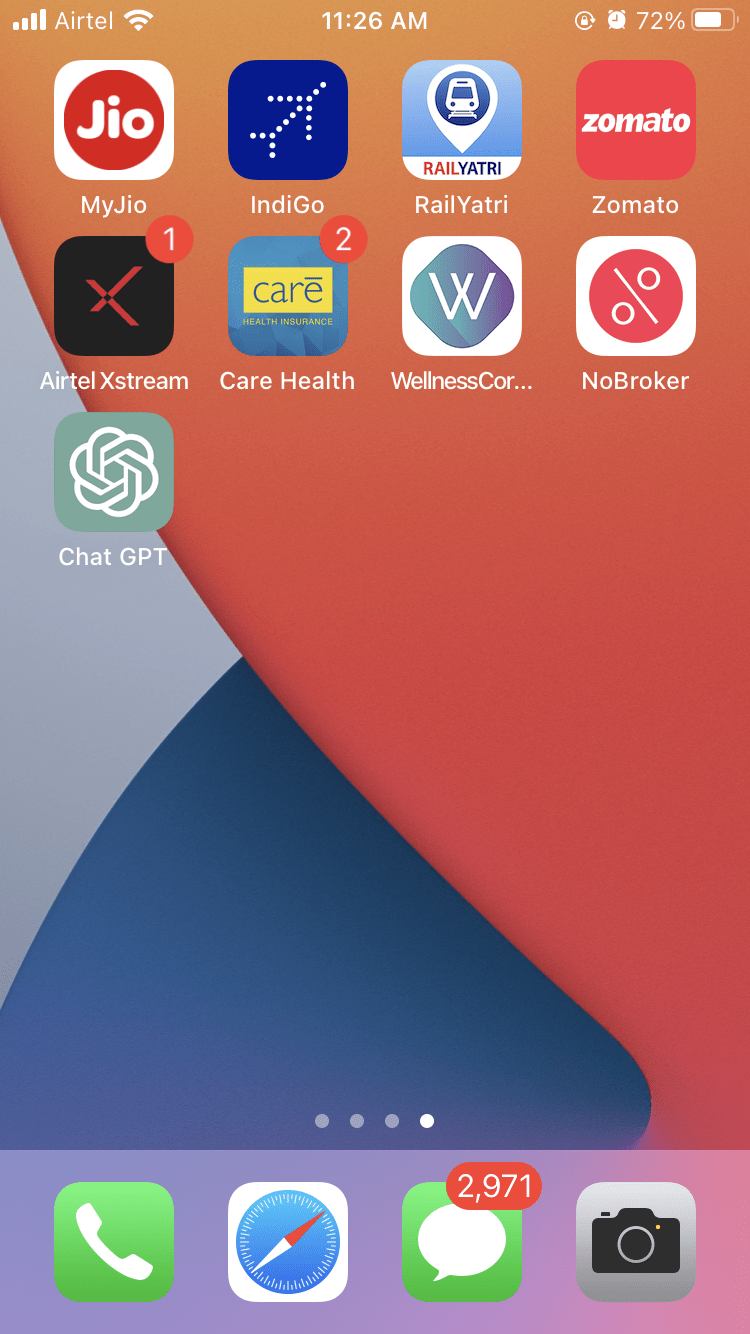 Once you are done with these steps, go back to your home screen and locate ChatGPT. You will see it looks similar to an installed app on your iPhone. The next time you need to access it, click on the shortcut, and it will take you directly to the ChatGPT page without asking you to log in or signup.
How To Use ChatGPT on iPhone?
Well, now that you have installed ChatGPT as an application on your iPhone, let us have a look at how to use it to get the correct response. Fortunately, whether you are using ChatGPT by Logging in from Safari, or directly accessing it from the shortcut, it doesn't change the usage of the application. So, here is a step-by-step guide to using ChatGPT on iPhone.
Click on the ChatGPT shortcut and visit the Chat page.
Now, tap on the search bar, type your query, and click on the arrow icon to submit your query.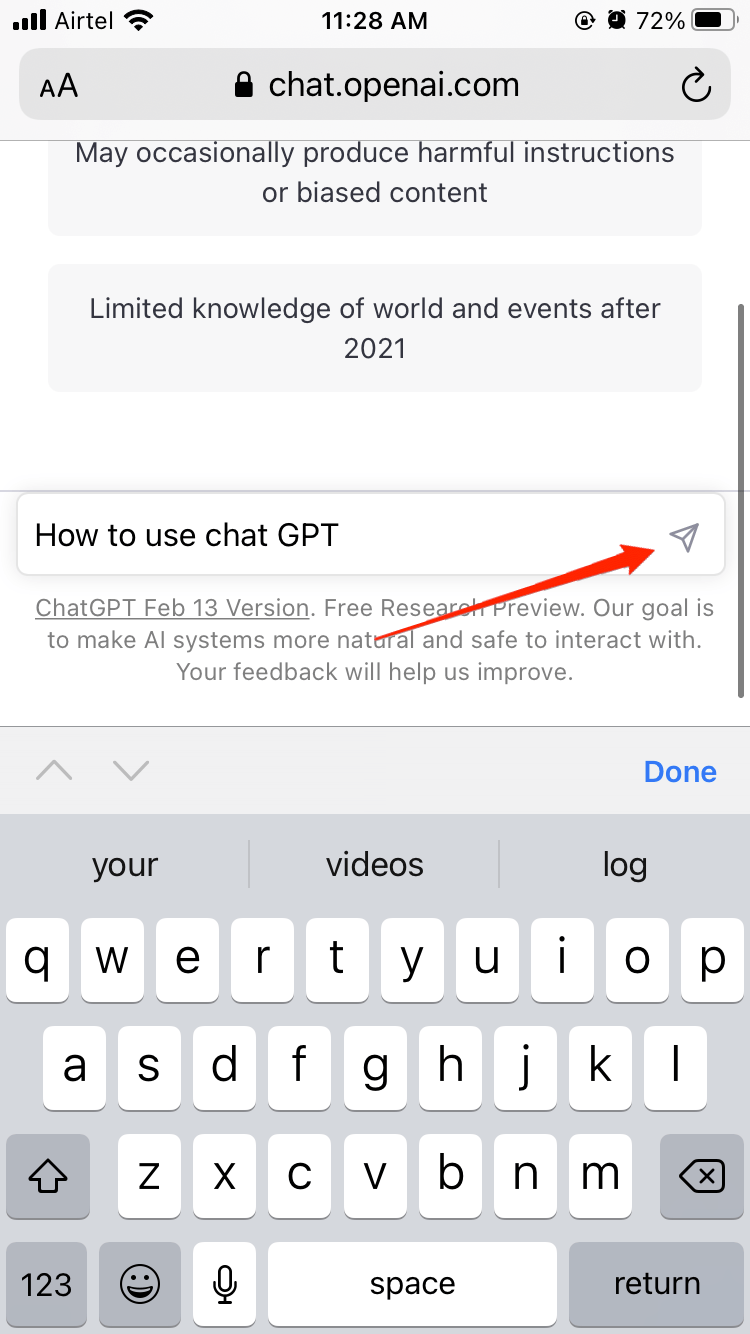 ChatGPT will analyze your query and generate a response with the most specific content.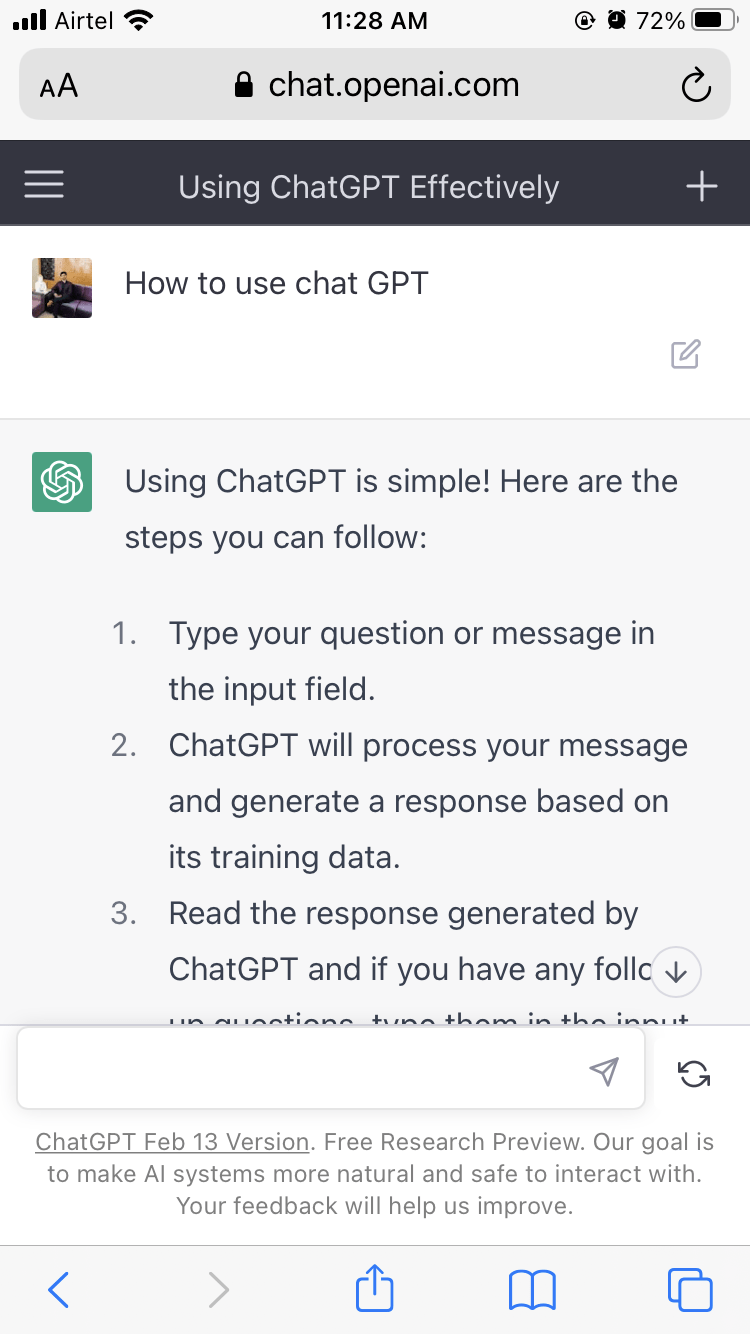 If you don't like the answer, click on the "Regenerate response" button to generate a different response every time.
And that is all about using ChatGPT on iPhone. The interface looks pretty much the same as some messaging apps. However, the only difference being an AI will generate a response instead of a person.
Conclusion
Hopefully, that answers all your queries, and you must already be able to install ChatGPT as an app on your iPhone. Since ChatGPT does not provide a standalone app for any platform, so using a Home Screen shortcut seems the perfect alternative. If you use ChatGPT on a regular basis, adding it to the home screen will allow you easier access and efficient use of the platform. So, let us know if this article has been helpful, and feel free to comment below for more tips and tricks.
If you've any thoughts on How to Install ChatGPT as an App on iPhone?, then feel free to drop in below comment box. Also, please subscribe to our DigitBin YouTube channel for videos tutorials. Cheers!