Apple has always dominated the music industry with the iPod and AirPods but has fallen short when it comes to a music streaming service. While iTunes was a subpar, mediocre product at best, Spotify came up as a better competitor. After the failure of iTunes, Apple came up with Apple Music as a response. And if you ever wondered which one stood out, here's an ultimate Apple Music vs Spotify comparison.
Imagine Apple doing everything it can to keep up with another product, and you'll understand everything you need to know about Spotify. The music app brought by the Swedish giants was a game-changer and continues to be one. The answer speaks for itself, as 188 million Spotify users have a premium subscription, compared to 88 million Apple Music users. But with recent advancements in Spatial Audio and a far better mobile application, Apple has been trying its best to stand out by offering a few advantages over Spotify. But no spoilers for now. Let's see which one surpasses the other.
Apple Music vs Spotify: Music Library
Apple Music claims to own a library of over 90 million plus songs, whereas Spotify claims to hold over 80 million plus songs. However, the difference in the numbers isn't conclusive, as, in our experience, we can easily find results for any song we searched on both apps.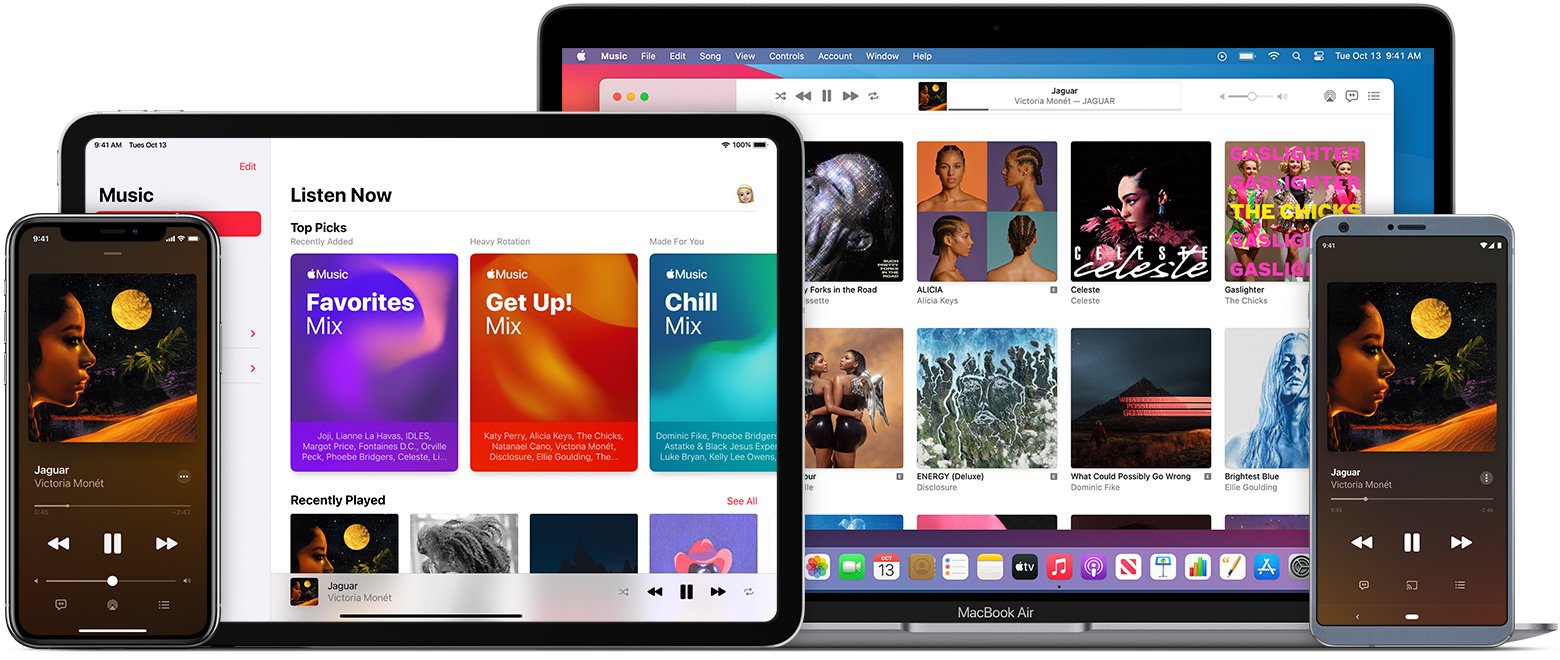 The ones that were unavailable on Spotify were not found on Apple Music too, and vice versa – which is probably the music that is unauthorized for streaming. We truly believe that either of these apps will suffice your music taste. Moreover, we are inclined towards indie, alternative, and not-so-mainstream music, so we had no trouble finding music across all genres.
But  Spotify also added an extra feature,i.e, we can listen to podcasts too. While we used Apple Music, one feature which was overlooked was the ability to listen to podcasts on the same app. That's the major cause we kept coming back to Spotify.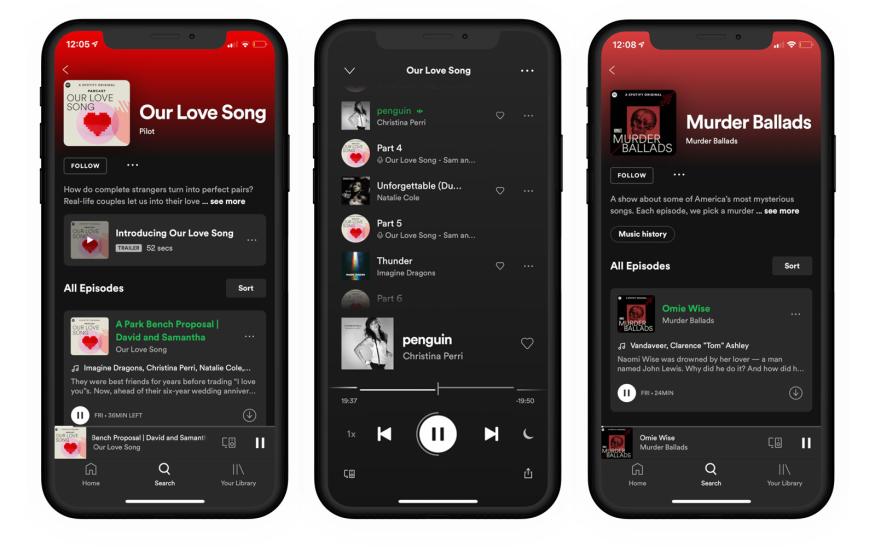 Moreover, Spotify comes with all the popular podcast titles. It seems to be the best platform for creators to make their podcasts exclusive – like the Joe Rogan Experience, and the Michelle Obama Podcast.
Winner: Though it's a tie,  Spotify still wins the tiebreaker
Apple Music vs Spotify: Recommendations
The major benefit of an online streaming service is that anyone can easily discover new music without manually searching for it but we'll try to understand which among the two, Apple Music vs Spotify, stands out the best. Both Apple Music and Spotify offer separate sections to discover new and trending music, but we feel Spotify also does a better job here. Spotify also provides a 'Discover Weekly' playlist, refreshed every Monday, which is an impressive way to discover music. Even on Spotify, it is easy to find new albums and songs.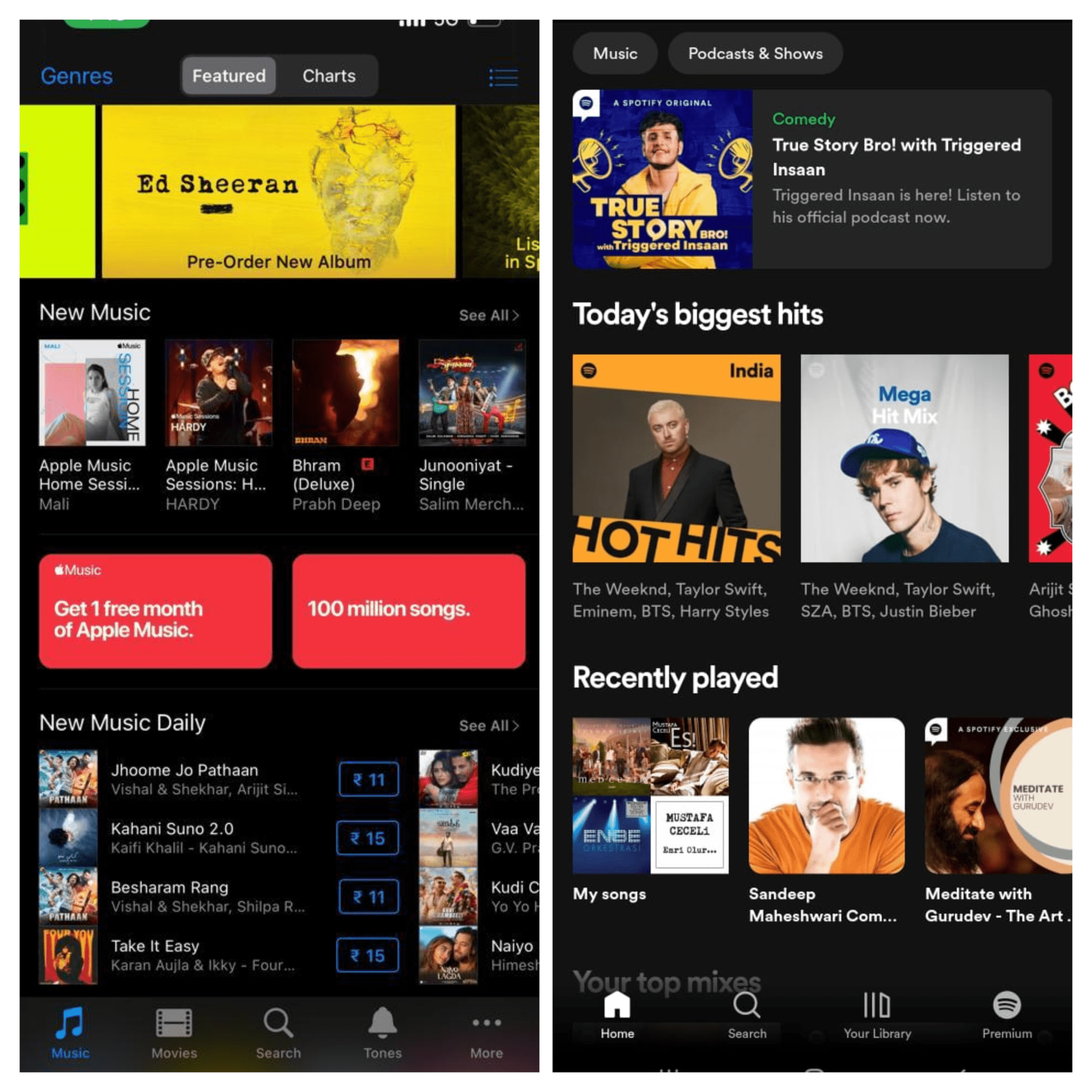 Apple Music uses  'Just Ask Siri' to search for new music and it has music according to different themes and environments. They also offer a  Radio Feature, which is good for uncovering new music based on different genres and themes (more on that later). They do their job, but most songs we generally came across are already popular enough and thus, no searching is needed.
Winner: Spotify
Apple Music vs Spotify: Sound Quality
Apple Music is not only a plain competitor to Spotify but also has been focusing on building its own identity, and the most significant evidence is Spatial Audio. Coupled with  Hi-Res Lossless playback in which, the immersive music experience is second to none. Spatial Audio means listening to music, which felt as if arriving from different directions, creating an immersive experience.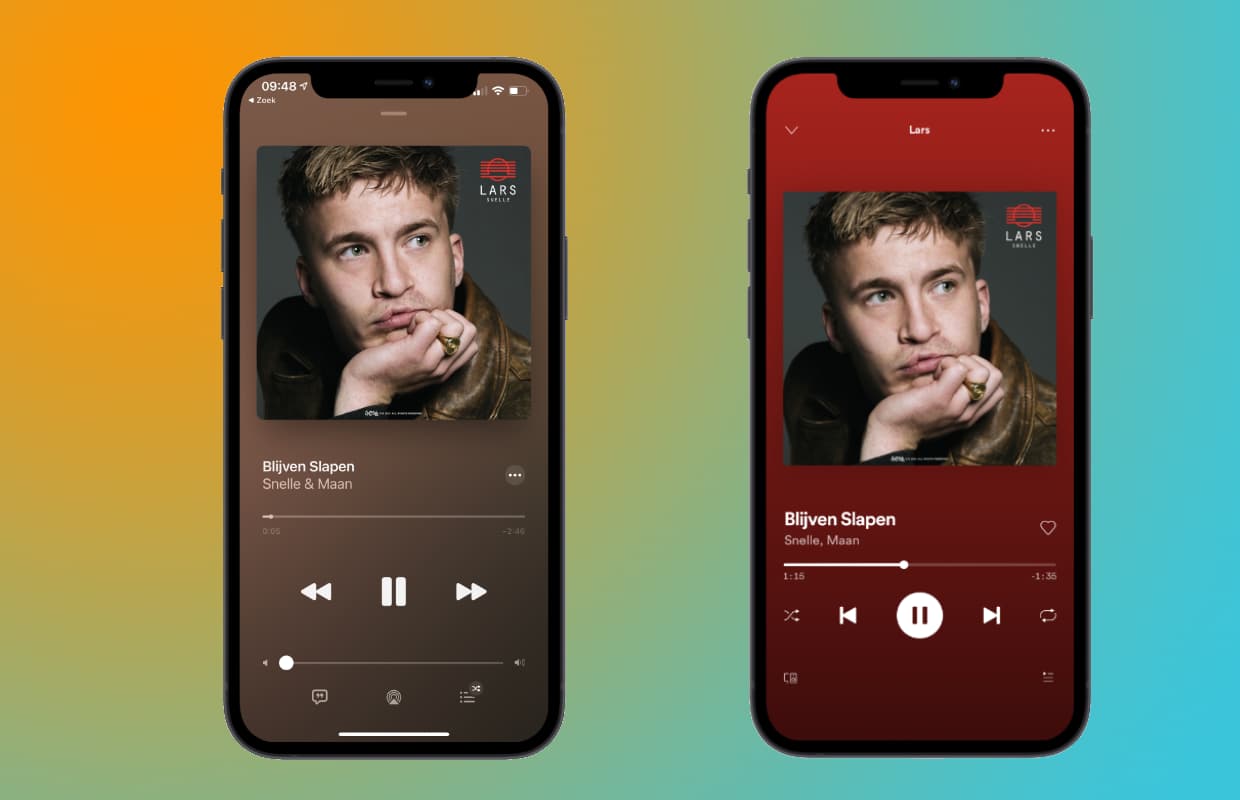 So, in the simplest words, we can listen to many more notes and instruments in the background, which are hidden on Spotify. The effect of heavier instruments like drums, or bass felt strongly in Apple Music.
Apple Music also provides an additional feature called Dolby Atmos .which creates surround sound on supported listening devices. However, Spotify is not too bad either. It is still good and will be adequate for most listeners. So once you listen to the sound quality of Apple Music, there is no going back.
Winner: Apple Music
Apple Music vs Spotify: Platform Availability
Apple Music and Spotify both are available on iOS, Android, Windows, and Mac.
Spotify is supposed to be externally installed on all platforms, along with web apps for Mac and Windows. You can see below for the download links.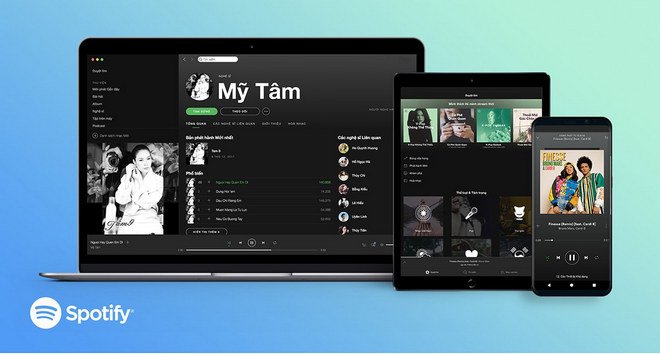 Apple made Apple Music available as a default on Mac, but it's not the same case for IOS and Android. If you want to listen to Apple Music iTunes should be installed and it is not an app that has gone well with users over the years. But instead, you can also use the Apple Music web app. Here are the download links for the same.

Winner: Tie
Apple Music vs Spotify: Sharing Features
Apple's SharePlay allows you to connect with your friends while you are listening to the same music, provided they have a subscription. Spotify also provides a  similar group listening session feature – but everyone in the group needs to have a premium subscription. Further, music sharing is accessible on both apps as links to songs can be shared using different social media platforms with a click.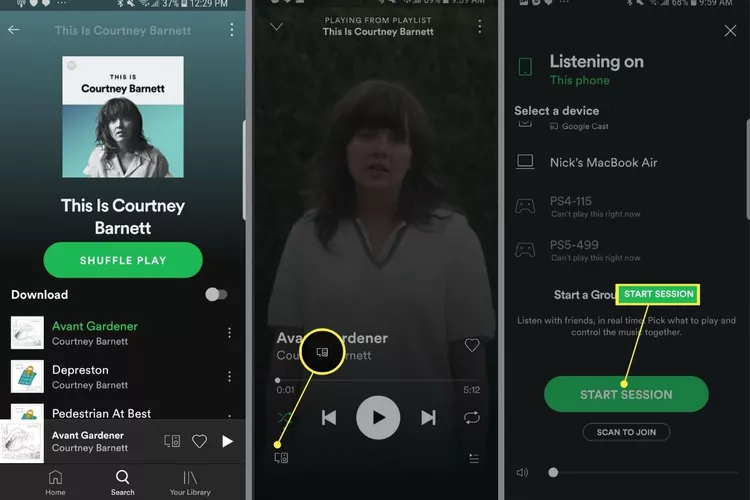 Winner: Spotify for supporting cross-platform group listening.
Apple Music vs Spotify: Playback Features
The best part about Spotify is the ability to switch between devices while you are playing music quickly. You can even log in through multiple devices using the same account and easily switch music playback from one device to another.
On the contrary, Apple has a similar feature called AirPlay, but music streaming is only possible through devices that support the AirPlay feature. But unfortunately, they do not include Android phones or Windows PCs. This is where Spotify stands out, as it supports switching playback irrespective of the platform the app is operating on.
Winner: Spotify
Apple Music vs Spotify: Price and Plans
When it comes to pricing both Apple Music and Spotify's first subscription are free, with three-month trial periods. Besides, on both Apple Music and Spotify, you can easily download content for offline use with the premium versions.
The main reason why it is asked to read a detailed comparison of Apple Music vs. Spotify is because of how closely both are priced. Commonly, the price difference is a decisive factor for most buyers; but in this case, you need to know more.
Spotify Subscription Plan: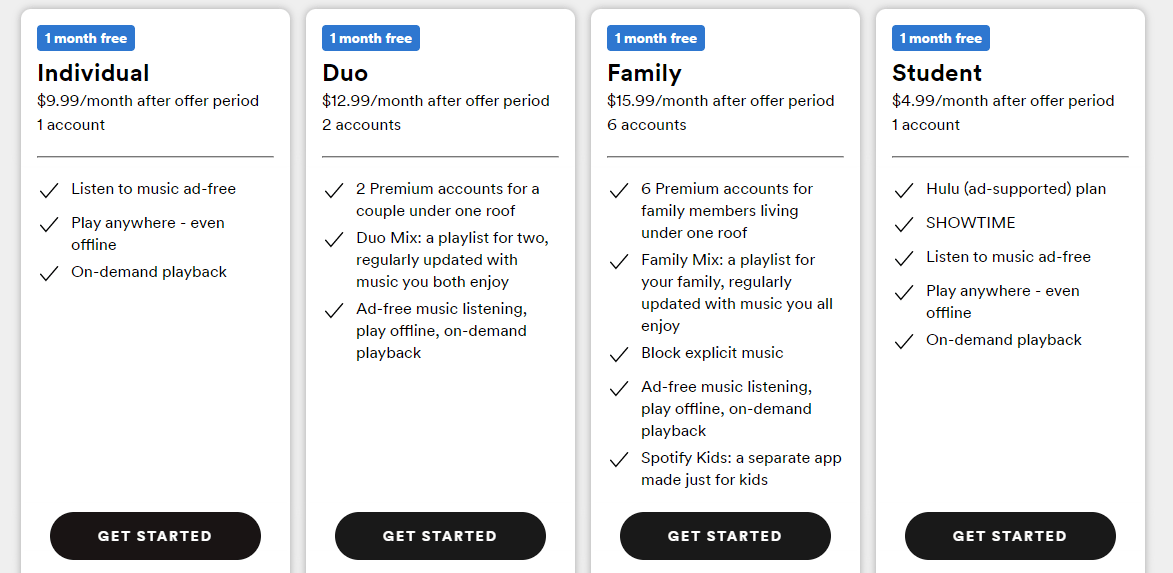 Apple Music Subscription Plan: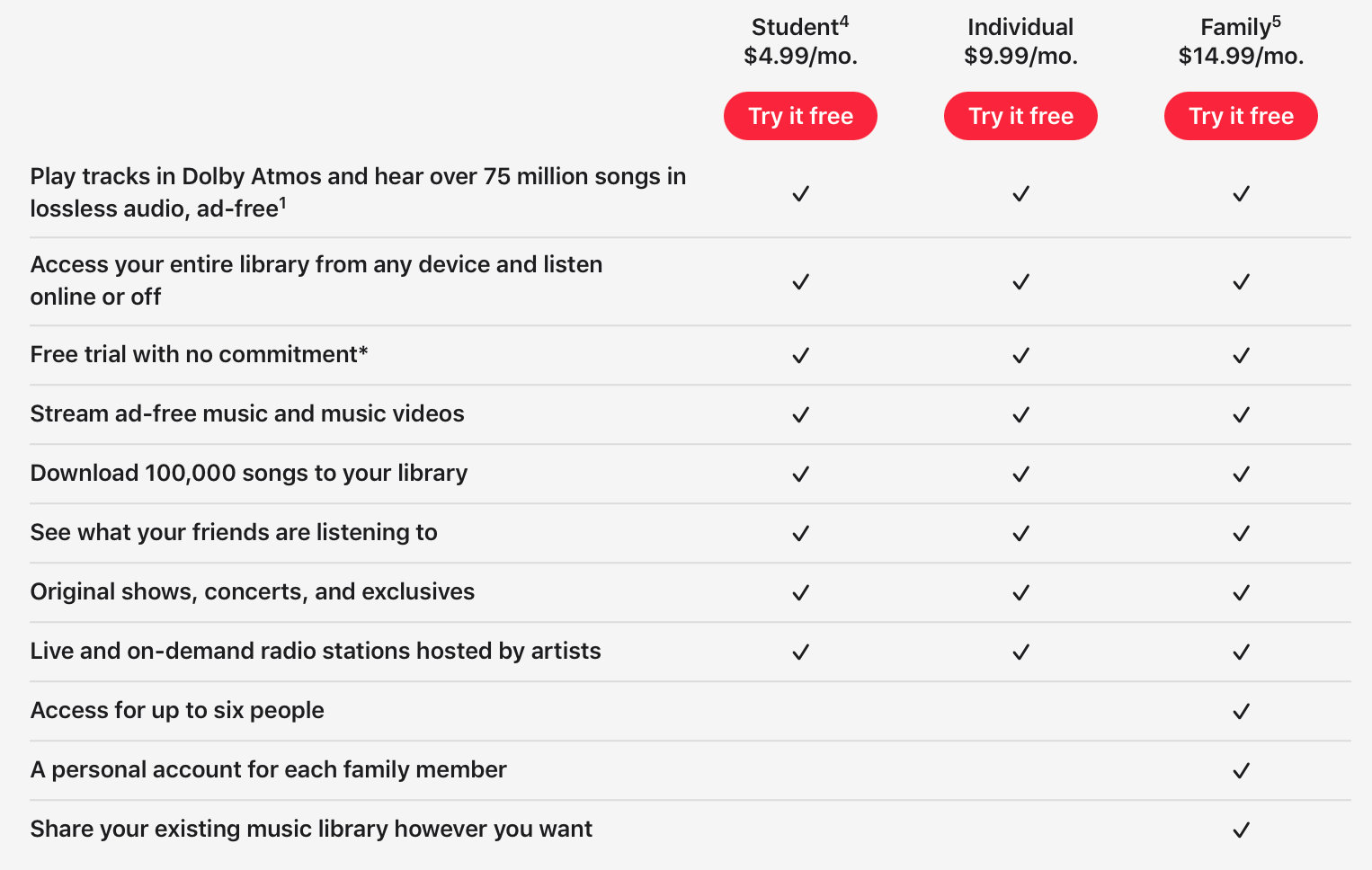 Given how much we use music streaming apps, we believe both of them offer great value until and unless you want to subscribe for more than one account. That's where Spotify stands out, as it offers a competitively priced Duo plan, which is not there in Apple Music.
Winner: Tie; Spotify wins over Apple Music with its Duo plan.
You may also be interested to read the collation between Spotify and Youtube Music.
Final Takeaways
I hope this post on Apple Music vs Spotify added to your knowledge from this discussion of Apple Music vs Spotify. If you have any comments or suggestions, please leave them in the comments section below. Also, to more know about us, do visit our YouTube Channel. Kudos!
If you've any thoughts on Apple Music vs Spotify? Which Music Streaming App to Use in 2023, then feel free to drop in below comment box. Also, please subscribe to our DigitBin YouTube channel for videos tutorials. Cheers!